It can be difficult to think about a time when we'll no longer be around. But death is inevitable, so preparing for the future, even when we won't be physically present is important for those we leave behind.
That's where a beneficiary comes in. The Insurance Information Institute (III) defines a beneficiary as "the person or entity you name in a life insurance policy to receive the death benefit." But who you select is something to consider carefully, because if you don't make it clear who you've picked, the death benefit will be paid to your estate. Name your beneficiary confidently by following these steps below. And as III recommends, "Review your beneficiary designation as new situations arise in order to make sure your choice is still appropriate."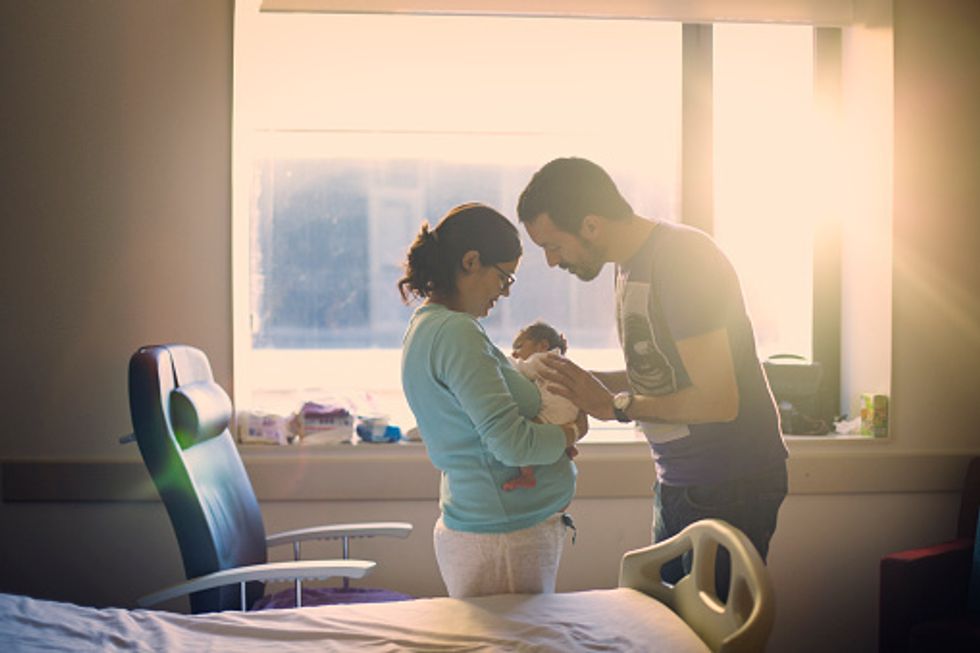 Think Family
Most people select their spouse as their beneficiary, while others choose their children. Before selecting, Wikihow recommends researching any statewide restrictions that may be in effect. "In some states and under certain federal policies your spouse must be named as your beneficiary or must sign a waiver that allows you to name a different beneficiary."
So if you want your child(ren) to be named as your beneficiary, be sure it's actually going to happen where you reside. If you are not married and have no children, there are few to no restrictions on who you may name as your beneficiary. It could be a sibling, cousin, parent, or even a friend.
Consider who might be in a bind monetarily when you pass. Wikihow says, "Typically, your spouse is someone who would suffer financially from your death and therefore you want your death benefits to pass to him or her as quickly as possible."
However if you choose your children to be your beneficiary, be clear about how it's split, if at all, between more than one child. Market Watch warns, "Leaving more money to one child could create discord among your children after you've gone. If you name your favorite child as a sole beneficiary with the intention of distributing the money equally among your children, it's perfectly legal for that child to keep all the money for his or her self."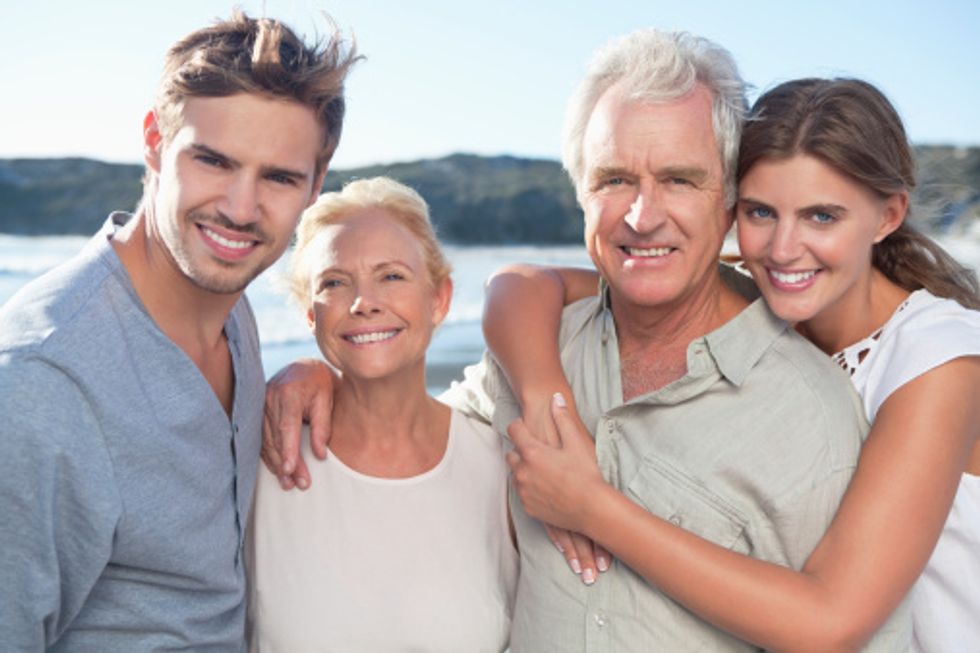 Consider More than One Person
You may name more than one person as your beneficiary. Your money can be split between these people or a secondary and even a tertiary beneficiary can be named in the case that the first person named passes away before you do.
This is also important if you plan to leave your money to a child that is underage at the time of your death. NetQuote notes, "It's natural for parents to want to leave money for underage children in the event of their deaths, but it's not enough to simply name your underage child as your beneficiary. The life insurance company will not award the money to a child under 18 or 21 depending on which state you live in. The money would have to be paid into a trust or to a designated guardian. If you don't designate a guardian or set up a trust, the court will decide who will manage the money for your children, which may or may not be the person you had in mind."
A trust is a good way to be sure minors receive the benefits you had in mind. As per Wikihow, "By establishing a living trust, you can establish how the proceeds of the death benefit are distributed without improperly naming minor children as your beneficiary. For example, if you have minor children, you can specify that the trust pay out funds for their support but that the children do not inherit the principle until they reach a certain age, such as 25."
NetQuote adds, "A trust works well when you want to manage the dispersal of the money. For example, if you have small children, the life insurance company would make the check out to the trust and a trust manager would pay for your children's needs as you instructed."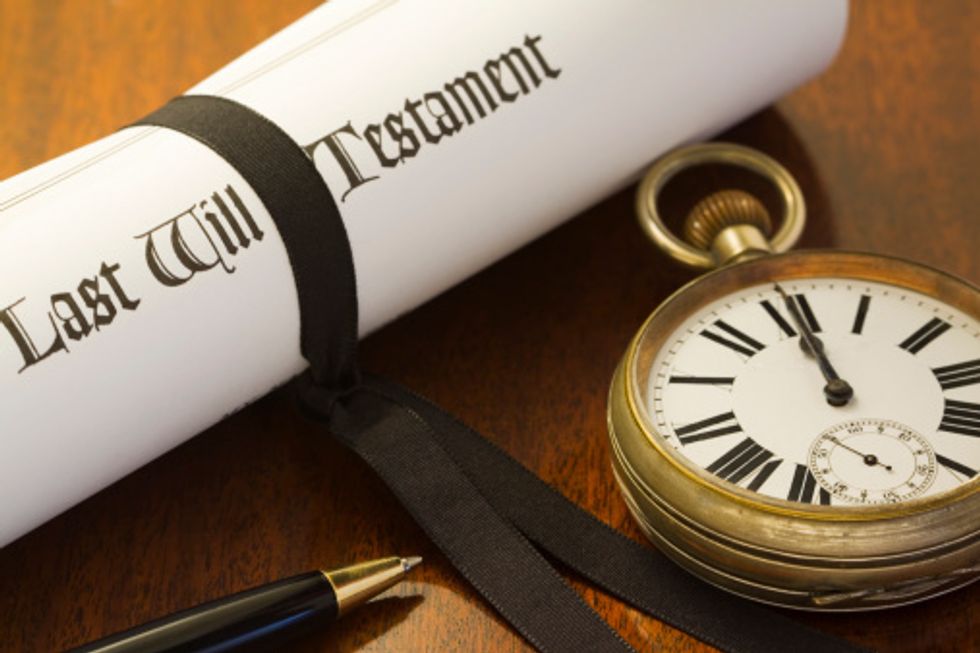 Make Sure Your Will Reflects the Choice
The information on your life insurance contract will override anything you've written in your will, as far as who your beneficiary will be. Be sure both documents match and when one's updated, be sure to edit the other.
As per NetQuote, "One mistake people make is assuming that they can leave someone a life insurance policy in their will without making that designation in the life insurance contract itself. You must officially name the beneficiary in the life insurance contract, because that designation will prevail even if your will says that you'd rather someone else received the money."
Market Watch adds, "Decisions you make regarding beneficiaries usually out-rank all stipulations in your will if they conflict. Spousal inheritance, however, may take first priority in some states. Beneficiary Designation forms are more ironclad than a will and a legal dispute over a beneficiary conflict can be long and arduous."
After you're gone, the last thing you'd want is disagreements and uncertainty surrounding your wishes among the ones you love. It won't take long to make the proper updates, but it will take a long time to have them rectified if they are not clear before your passing.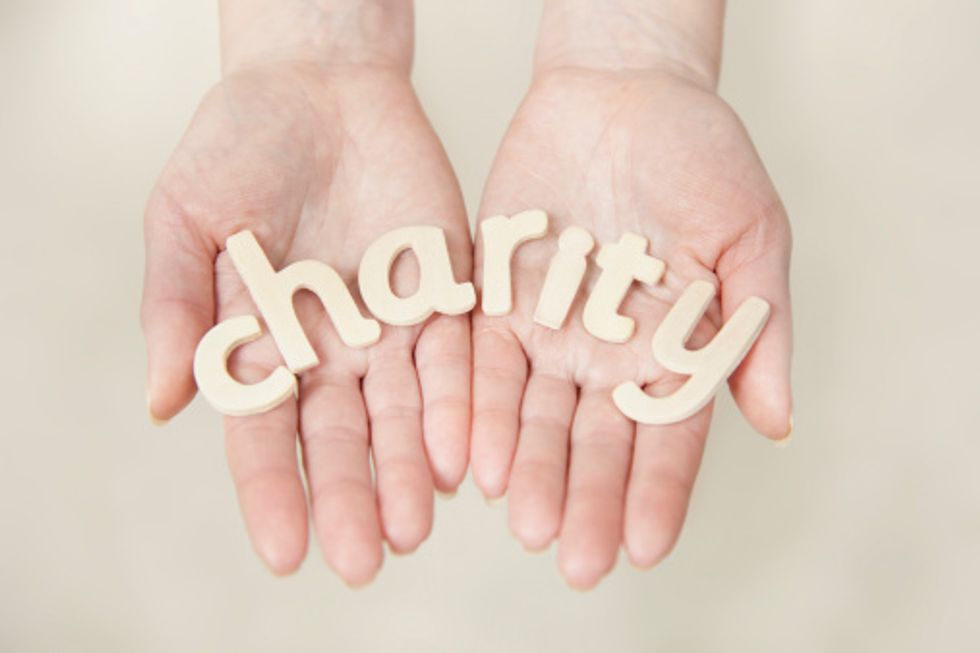 Be Charitable
Don't have a spouse or other family members to leave your money to (or you don't want to)? How about naming a charity? This is also a good idea if your family is well-to-do and doesn't need more money put back into their pockets. As mentioned above, be sure your will reflects this desire as well.
LegalZoom recommends to, "List the charity as a beneficiary in your will. If you are leaving personal property or money to the charity, specify the items or amount of money you are leaving. If you are bequeathing a life insurance policy or IRA account to the charity, you'll need to modify your account documents."
In addition, it would be wise to let the charity know of your plans and see if they require any specific steps to make your wishes a reality. You will leave behind a generous legacy by donating your money to charity which is something to feel proud of.
Your choice is a personal one, but as long as it's made thoughtfully and carefully, you can feel confident that your wishes will be granted after you're departed. Don't delay – name your beneficiary as soon as you can so you'll have peace of mind as soon as possible.
pixabay.com
If you're savvy when it comes to apps but could use some direction in your investing game, combine the two and go from investing newbie to knowledgeable with tips you can tap into. Entering into the world of investing can be daunting, so invest your time before you invest your hard-earned dough. These 5 apps for investing beginners will lead you in the right direction. Invest with the best!
MoneyLion Plus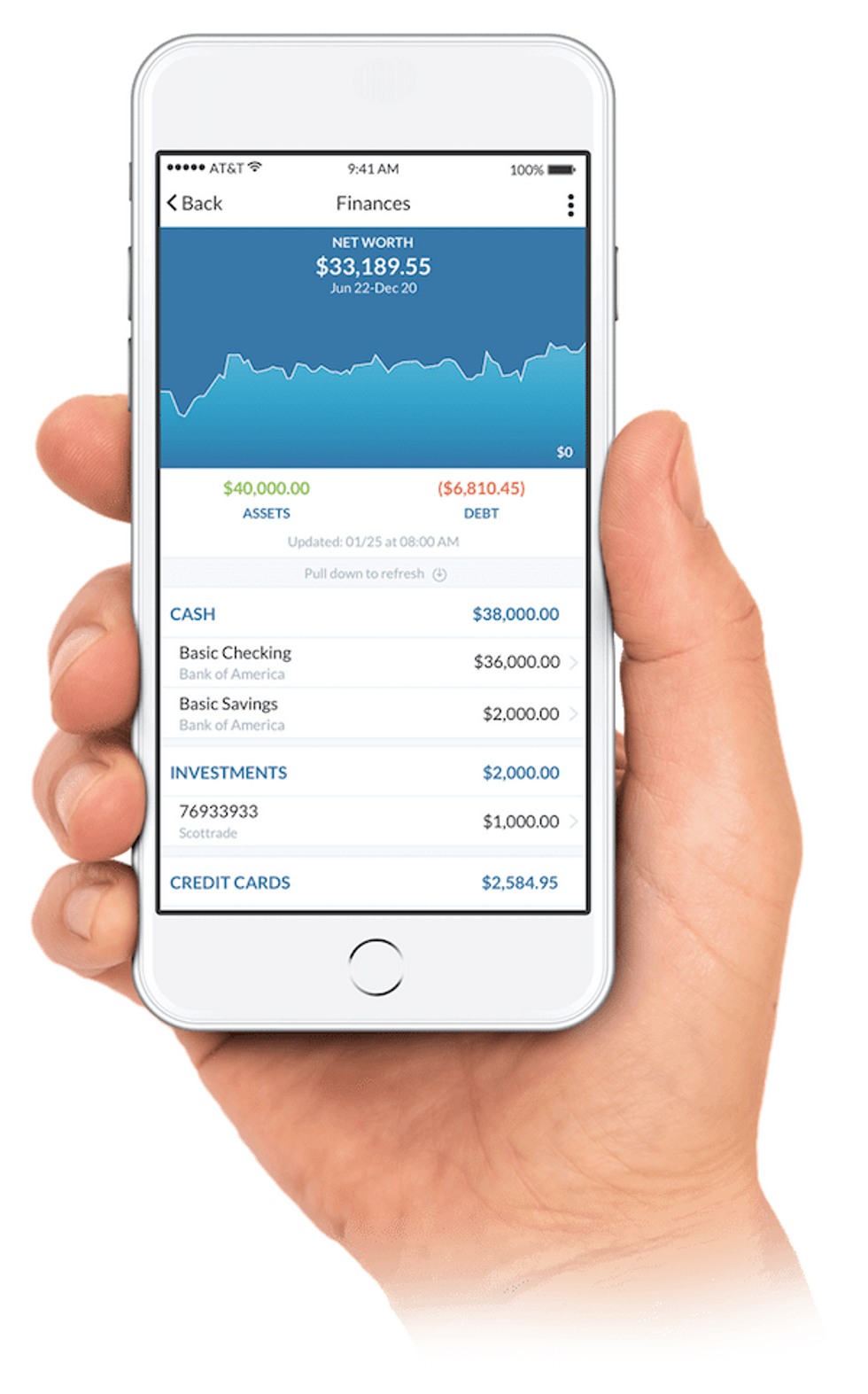 MoneyLion PlusVia crowdfundinsider.com
MoneyLion Plus is an app that is designed to help you borrow, save, reduce debt, invest, and earn. You'll learn the basics of landing a loan, keep up to date on your credit score as you monitor your credit history and charges, and have a neat place to store all your financial information securely. With personalized financial advice and a guided investing plan, you will begin to develop your investment portfolio and allocation. Step by step, you will become tuned in to how investing works and what works for you. And now's a great time to improve your investing know-how with MoneyLion Plus. According to Tech Crunch, "The latest version of the MoneyLion Plus app has an updated user interface to make things easier to navigate and provide faster access to the information. With its new UI, MoneyLion's home navigation now shows swipe-able cards to provide up-to-date information, recommendations and personalized advice." For $29 per month, this app will pay for itself… and then some.
Robinhood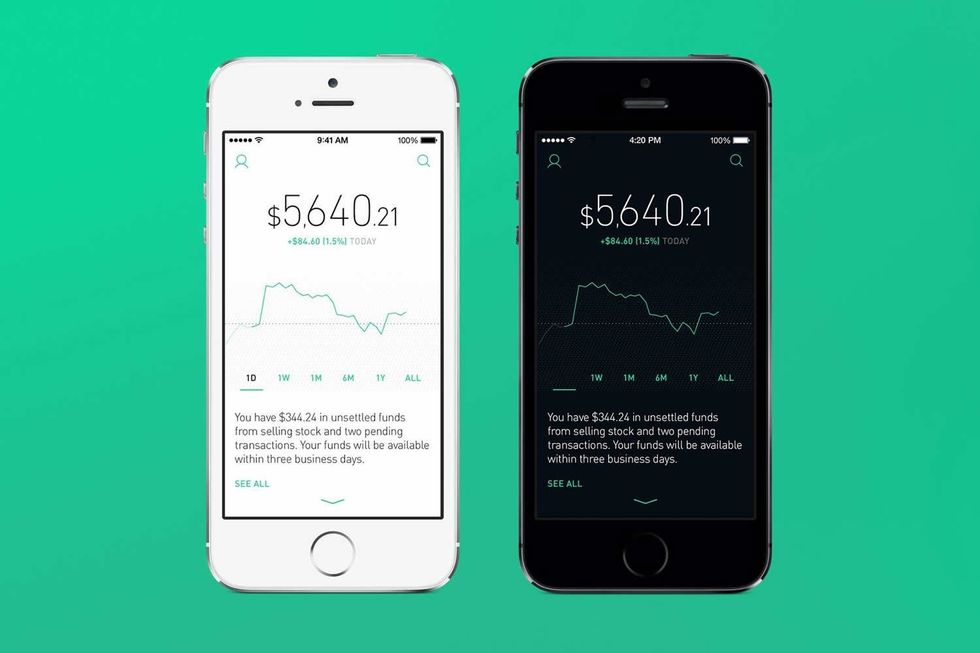 RobinhoodVia thefinancegenie.com
Learn the ins and outs of the stock market for free with the aid of Robinhood app. The app leads you step by step as you build your portfolio from scratch. Invest in stocks, options, and ETFs (exchange-traded funds). Their mission? "To democratize America's financial system. Invest in stocks, ETFs, options, and cryptocurrencies commission-free." Make instant deposits with no wait time. You can boost your account by opting for Robinhood Gold. According to Business Insider, this account, "gives you access to extra buying power, larger instant deposits, and extended trading hours." Robinhood is easy-to-navigate helping you see market data clearly for making wise investment choices. As per The Finance Genie, "It's fast and streamlined so you can instantly verify your bank account and check on your investments or make trades with only a few taps." There is no account minimum to start, so what are you waiting for?
Stash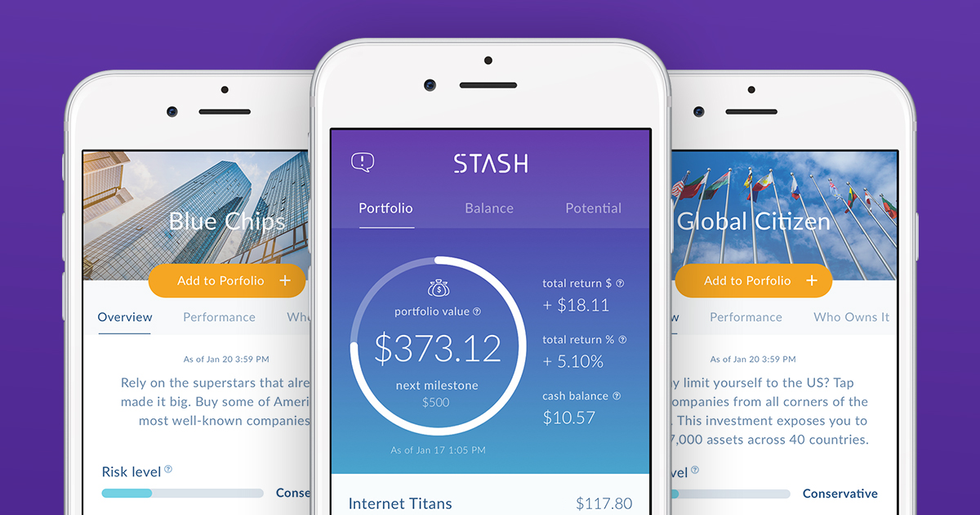 StashVia stashinvest.com
If you've got five bucks, you can begin your introduction to investing with Stash, an SEC registered investment adviser. Sign up is simple as you fill out your profile, and you will instantly gain access to 30+ investment options along with customized advice from your Stash Coach to help you set up your portfolio. All investments on the Stash app are carefully selected by their team. Everything is broken down and easy to digest, without unfamiliar terminology or confusion to trip you up. Their selection of ETFs is broken down by interest (activist, techie, globetrotter, trendsetter, etc.), so you can invest in companies that matter most to you. Stash's mission, "We believe everyone should have access to financial education, technology, and services that help them achieve their life goals," only furthers your faith in the Stash app and the knowledgeable team behind it.
Acorns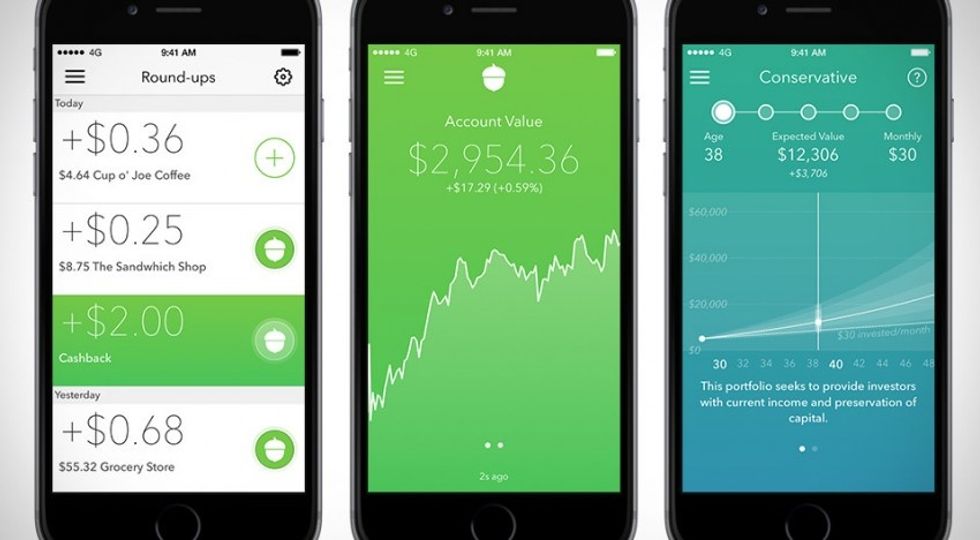 Acorns Via bankers-anonymous.com
Acorns is great for beginners or anyone who wants to start investing now, even if they don't have much money at the get-go. Just $1 per month will get you on your way. Acorns' micro-investing platform is a three-step entry process – connect your banking/credit card(s), make purchases as usual, and the app will start investing your spare change left over as they round up your purchases to the dollar. 7,000 stocks and bonds are available for investing, to "improve your return while reducing risk." You'll create a portfolio designed in part by a Nobel Prize-winning economist to manage your investments in an organized and professional manner. With the app comes Grow Magazine, so you can continue to learn more about investing as you delve deeper into the financial world. CNBC calls Acorn, "The new millennial investing strategy." With investors including PayPal and Ashton Kutcher, Acorn is on to something.
Wealthfront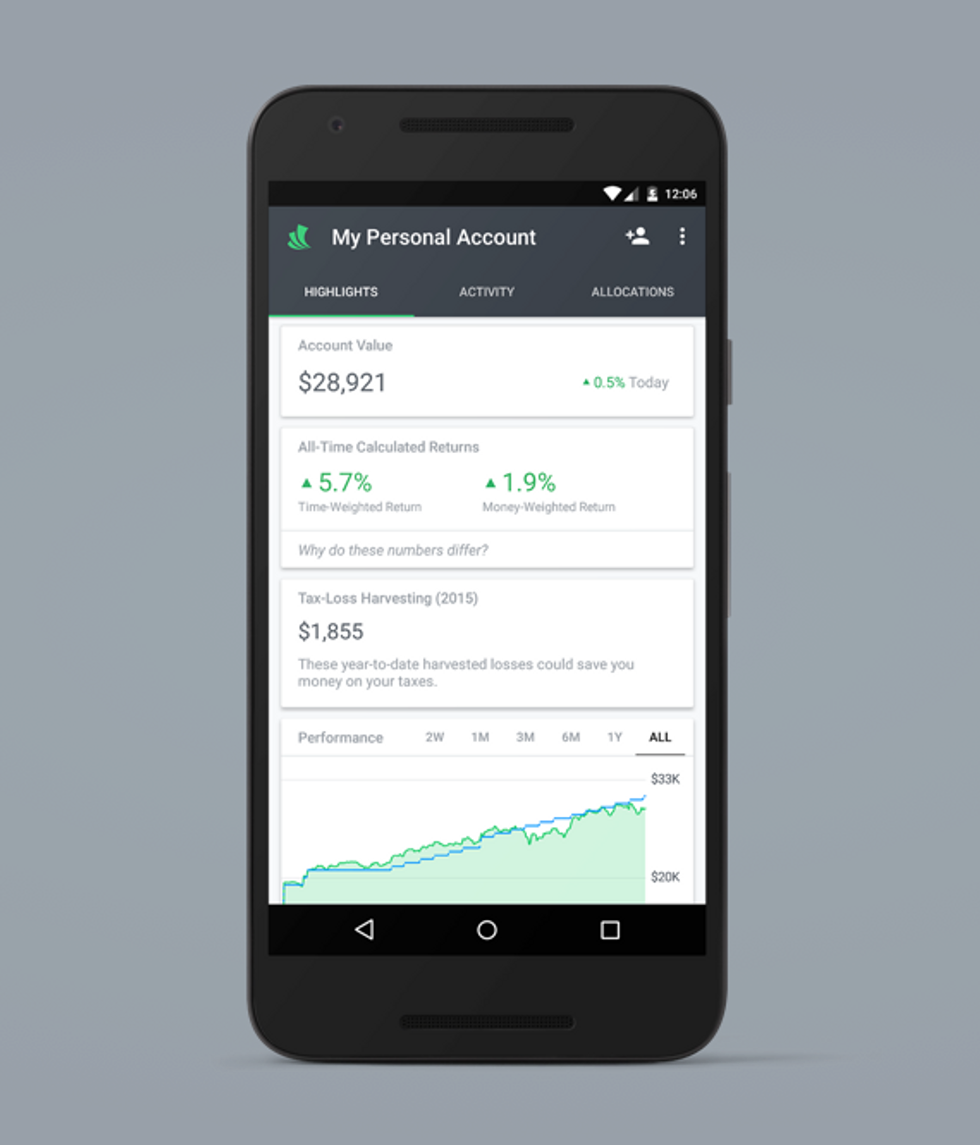 Wealthfront Via blogwealthfront.com
Connect your financial accounts to the Wealthfront app and fill out a questionnaire, and let their expert software analyze your info to help you make the most of your finances by investing intelligently into one of their 20 portfolios. They will design a personalized plan to help you achieve your investing goals with a diversified plan from the ground up. With just a .25% annual advisory fee for accounts with a $10,000+ balance (otherwise free), you will spend a little to gain a lot. According to NerdWallet, "Wealthfront offers the kind of holistic financial advice and automated investment management that appeals to new and experienced investors alike." With access to U.S. and foreign stocks, bonds, real estate, securities, etc., Wealthfront has a mix of options to help you invest strategically and successfully.
Invest your money the modern way with app-telligence!