Many people strive to support their community by donating their time or their money. When you find a meaningful cause, you might be quick to cut a donation check. Though it's admirable to be quick to act charitably, you should be wary of several common mistakes made when giving to charity. Being mindful of these mistakes and learning tips for making informed charitable choices can help you make the most out of your generous check.
Acting Quickly Out of Emotion
Mission statements are meant to be compelling. If you're an emotionally driven individual, it's natural to pull out your wallet at the sight of a sad puppy on TV or when informed about food insecurity over the phone. Unfortunately, not all charities are as effective or official as they may seem.
Take your passion for helping others one step further by making sure your chosen charity is legit. Speaking with a representative, reviewing their website and social media accounts, and looking at testaments online can give you a better idea of whether the organization is worth your donation.
Forgetting to Keep Record of the Donation
Don't forget that you can reap some financial perks from giving back! With the proper documentation of your donation, you can acquire a better tax deductible.
If you donate more than $12,400 as a single filer or $24,800 as one of two joint filers, you're eligible to deduct that amount from your taxes. So, when a charity asks if you'd like a receipt of donation, always answer yes.
Donating Unusable Materials
Most charities can utilize a monetary donation—it's the physical donations that usually cause some issues. Providing a local nonprofit with irrelevant materials or gifting them with unusable products are surprisingly common mistakes made when giving to charity.
Always check your intended charity's website for a list of things they do and do not accept. The majority of places will provide a guideline to donating or offer contact information to clarify any questions.
Strictly Giving at Year's End
As more and more people get into the holiday spirit at the end of the year, nonprofit organizations see an influx of donations. While it's great to spread holiday cheer via a monetary donation, it's important to keep that spirit going year-round.
With regular donations, charities can more effectively allocate their annual budget. Setting up an automatic monthly donation with the charity of your choosing can maximize your impact. You can account for a monthly donation by foregoing a costly coffee every once in a while.
Knowing how much you should spend on home maintenance each year is hard to figure out and may be preventing you from buying your first home. The types of costs you'll incur depend on the house you buy and its location. The one certainty is that you should start saving now. Read on to figure out how much to start setting aside based on the home you own.
The Age of Your House
Consider several factors when budgeting for home repairs. If you've purchased a new home, your house likely won't require as much maintenance for a few years. Homes built 20 or more years ago are likely to require more maintenance, including replacing and keeping your windows clean. Further, depending on your home's location, weather can cause additional strain over time, so you may need to budget for more repairs.
The One-Percent Rule
An easy way to budget for home repairs is to follow the one-percent rule. Set aside one percent of your home's purchase price each year to cover maintenance costs. For instance, if you paid $200,000 for your home, you would set aside $2,000 each year. This plan is not foolproof. If you bought your home for a good deal during a buyer's market, your home could require more repairs than you've budgeted for.
The Square-Foot Rule
Easy to calculate, you can also budget for home maintenance by saving one dollar for every square foot of your home. This pricing method is more consistent than pricing it by how much you paid because the rate relies on the objective size of your home. Unfortunately, it does not consider inflation for the area where you live, so make sure you also budget for increased taxes and labor costs if you live in or near a city.
The Mix and Match Method
Since there is no infallible rule for how much you should spend on home maintenance, you can combine both methods to get an idea for a budget. Average your results from the square-foot rule and the one-percent rule to arrive at a budget that works for you. You should also increase your savings by 10 percent for each risk factor that affects your home, such as weather and age.
Holding on to savings is easier in theory than practice. Once you know how much you should spend on home maintenance, you'll know what to aim for and be more prepared for an emergency. If you are having trouble securing funds for home repairs, consider taking out a home equity loan, borrowing money from friends or family, or applying for funds through a home repair program through your local government for low-income individuals.
We are currently living through one of the worst financial crises ever, but when it comes to handling money, the world is no stranger to messing things up. While the current economic situation is no laughing matter, there have been a slew of hilarious mishaps that have cost countries a bundle. From Superman's obscenely expensive CGI-ed mouth in 2018's Justice League, to Spain building a luxury submarine that was unable to resurface, here are some of the biggest money mistakes in history.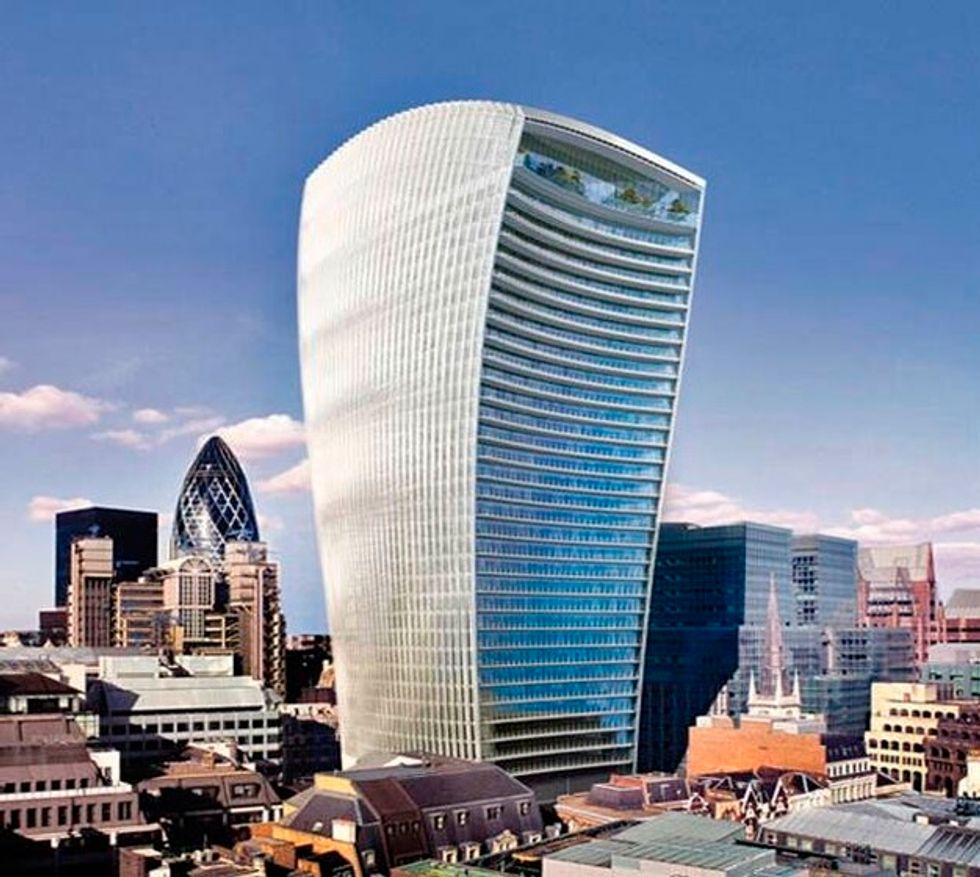 20 Fenchurch Street's eyesore of a building was already hard to look at considering how reflective it was in the sunlight. But when Martin Lindsay returned to his new Jaguar on a hot day, the London skyscraper was actually so reflective that it had melted parts of the cars body and rearview mirror. In addition to the 946-pound payout to Mr. Lindsay for damage to his car, the building had come up with a way to give the already 200-million-pound building more sunscreen. Needless to say, the whole ordeal was quite expensive and embarrassing.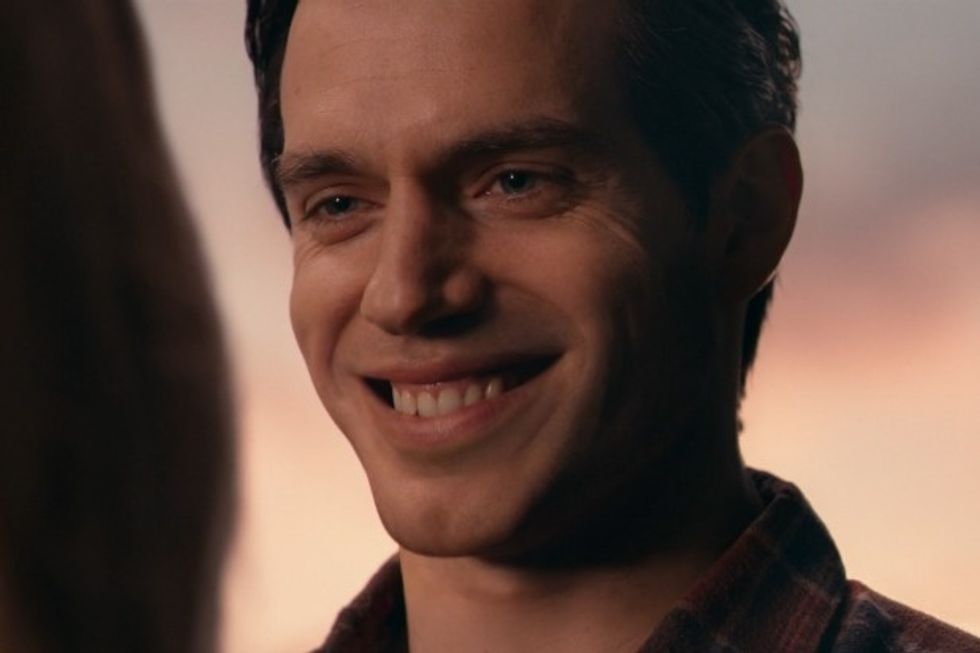 Tepid action actor Henry Cavil had just wrapped up filming for Justice League when he had started filming for Mission Impossible – Fallout,​ but Warner Brothers decided a few scenes needed to be redone for the former. Unfortunately, Cavil had worked very hard to grow out a pencil thin mustache, and the filming schedules were too set in stone for him to shave. Coordinating the reshoots, and CGI-ing out Cavil's facial hair all cost around $25 million, and they didn't even succeed, as fans were quick to point out how weird the actors face looked on the big screen.
French Train Company Made Trains Too Big For Track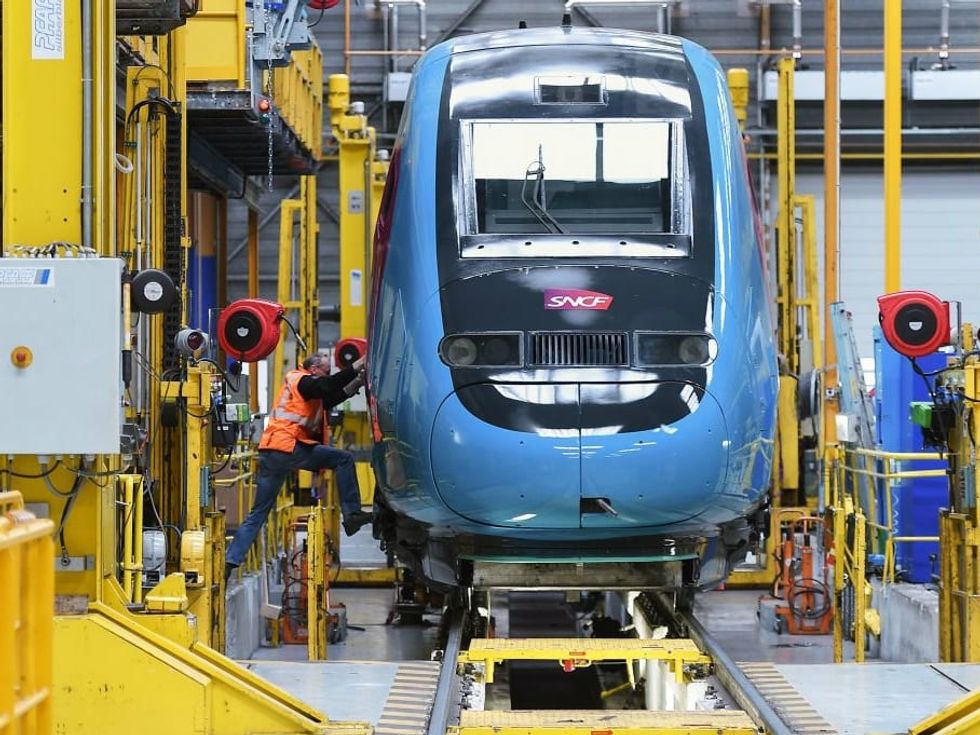 (Photo by Frederick Florin/AFP/Getty Images)
French train company SNCF purchased 2,000 trains in 2014 for around 15 billion euros, but they soon realized their platforms were too narrow for the new orders, a mistake which cost them an additional 50 million euros. It was all at the fault of the operator, who didn't factor in measurements of train platforms that had been built more than 50 years ago.
Spain's Submarine that Couldn't Resurface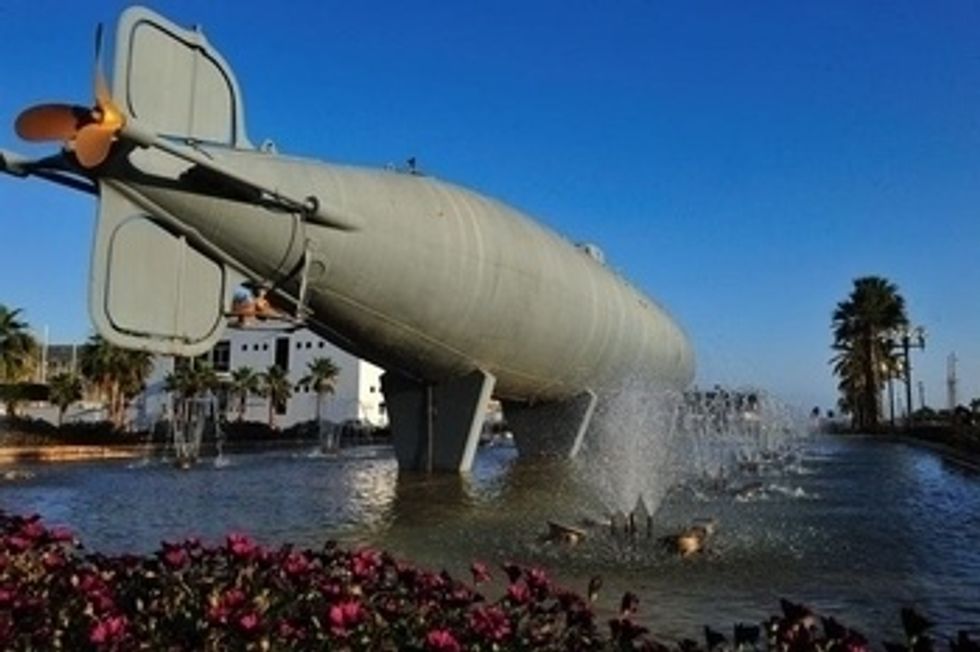 Spain coughed up around $2.2 billion to build a luxury submarine named The Isaac Peral. But before the vessel was completed in 2013, engineers discovered that the unfinished submarine was so heavy that it probably would not resurface if placed underwater. The design flaw was fixed, but it was embarrassing when news broke.
Mizuho Securities loses $225 million dollars Due to a Typo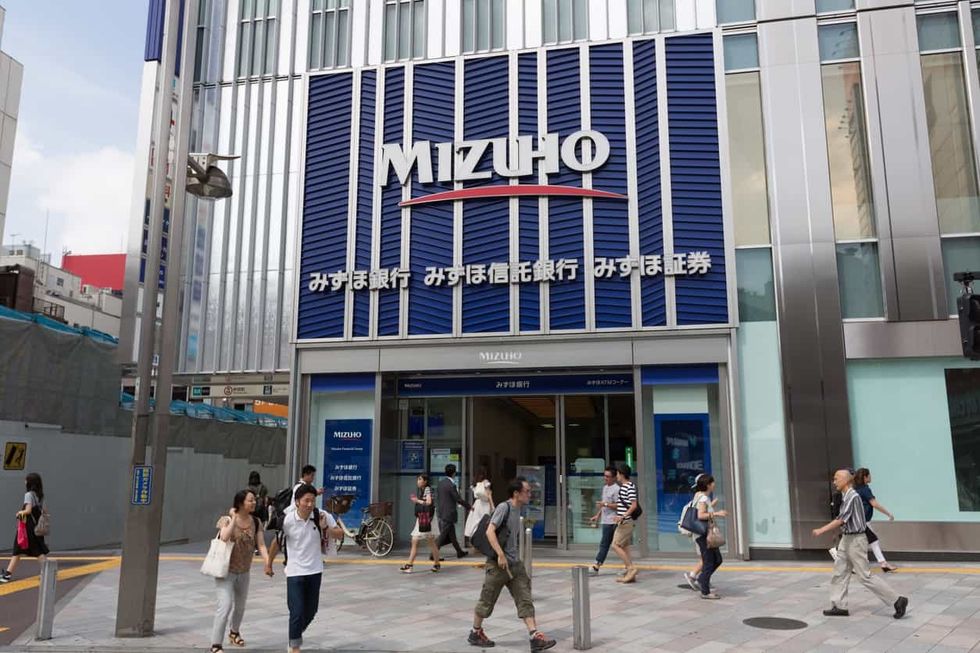 In 2005 Japanese security company Mizuho lost an enormous sum when a single stockbroker mistyped some financial data. Instead of offering a single share in J-Com's stock for about 610,000 yen (or $5,000 dollars,) he offered 610,000 shares for 1 yen. The disaster meant investors were buying out Mizuho's stock for an insanely low amount of money, costing the company around $225 million in damages.
Thanks to the passage of the CARES Act, many Americans can expect a $1,200 check (or slightly less, depending on your income last year). The Internal Revenue Service is responsible for making these payments, either by mail or through direct deposit. If you filed your taxes last year and opted for a direct deposit option for your refund, you can expect to receive your stimulus check that way. If you opted to have your refund mailed to you, that's how you'll receive your check (likely much later than those who opted for direct deposit). Of course, making sure that every eligible tax payer receives this check is a very large task, and experts have warned that the IRS' antiquated system may struggle to handle the task.
If you aren't sure about the status of your relief check, you can use this tool to check. Unfortunately, over the weekend, many people found themselves unable to access their payment status through the tool. When these people entered their information through the portal, they were met with a "Payment Status Not Available" error.
While it's possible that you're receiving this error message because you aren't eligible for the relief check, there are several more reasons you may be receiving it. Luckily, the IRS updated their FAQ's with more information on the subject.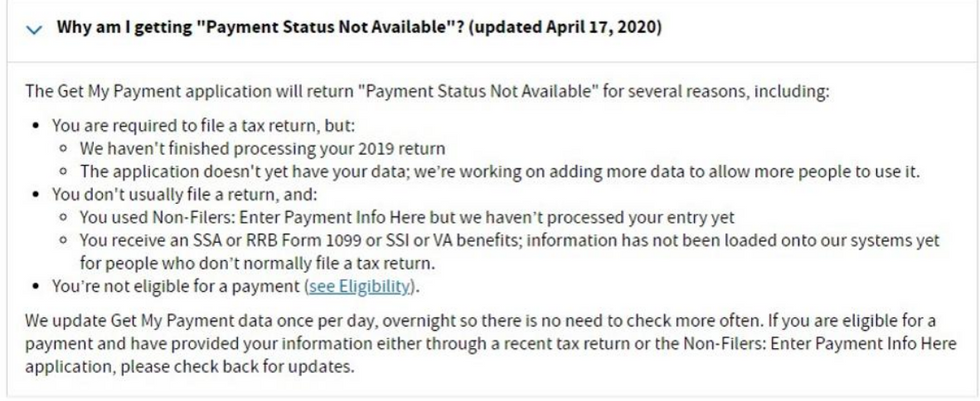 According to Forbes, a likely reason for receiving the error message is simply that the IRS hasn't finished processing your information: "In other words, they don't know your status because they haven't fully processed your information. If you recently filed a tax return for 2019 or used their Non-Filer form to give them your banking information, they just haven't processed that new information yet. It also doesn't include information for those who receive benefits through Social Security or Veterans Affairs."
Regardless of the reason for the error message, all you can do it continue to check the portal once a day for updates.