For most of history — even today — women have not had the right to their own money.
Undervalued, underpaid, and — for the most part — treated like property themselves, women have often been deprived of financial autonomy.
Even now that many women are in charge of household finances, they still earn less on average than their male peers. The numbers by race are even more staggering. When it comes to understanding and handling money as a whole, there are a lot of us who feel disempowered.
According to One Advisory Partners: "51 percent of women consider themselves the "CFO" of their household. In addition, 54 percent said that they have either complete or a great deal of responsibility when it comes to managing their household's long-term savings and investments. Despite maintaining a dominant role with household finances, 63 percent of women wish they knew more about financial planning and investing."
Really? One might ask. In this day and age? Yes, really. Despite mainstream feminism, the rise and fall of the girlboss, growing conversations about gender equality, there's still stigma associated with being a woman who demands what she's worth.
But the tide may be turning.
According to Sandra Pierce in the Financial Post, "women live longer than men and 80 percent are going to end up alone, whether because of longer life expectancies or divorce. My experience with widows and recent divorcees shows that once on their own, almost all the women who did not take an active role in their finances regretted it."
By demanding that they get the compensation they deserve, women are taking charge of their finances — which is deeply important to their security and future.
An Advisory Partners report suggests that there's hope for the future. "The next generation of women is particularly eager for greater financial knowledge. The same survey found that the majority of young women are interested in understanding financial concepts on a deeper level, but over half of those women don't know where to seek out that information."
These advances are spawning a new generation of women unafraid to talk about finances — women who make this knowledge accessible to other women. The importance of demystifying the personal finance space is helping many women find the confidence to give themselves the gift of future security.
Here are some of our favorite female financial gurus:
<
When people think of gifting, they tend to think of the winter holiday season.

Suddenly, every store offers gift wrapping and the internet is a cornucopia of gift guides. I get super into it, making lists — like Santa himself — of who's getting gifts r and who's getting nuffin because they scorned me last time around. Black Friday and the winter sale season have trained me well - I'm now in the groove of saving in advance, prepping my budget, and keeping an eye out for major sales.
But with all that anticipation in winter, there's almost nothing of the sort in spring. And, after going through my spending last year, I realized why I felt like all my money was going down the drain from April to June: this is a holiday-filled season too!
At first, I blamed it on hot-girl summer — and maybe in part, this was the case. Buying new clothes to refresh my stale pandemic wardrobe, and admittedly getting carried away with my post-vax excitement for going/doing/seeing everything all took hits at my budget.
In the future, I'll make sure to prep more for summer because every year brings new exciting things to spend money on – especially outside.. Plus, as travel becomes more and more seamless with fewer restrictions, having a "summer buffer" will let me dip into my savings for trips that may come, not into my credit card balance.
I told myself I'd make those financial decisions for the summer, but it wasn't just the summer. The whole spring was a financial pit and I didn't completely understand why. After all, isn't spring for cleaning, decluttering, and even making money by ditching things that aren't serving you? Why then, did I keep watching my accounts get drained?
The answer is gifts. From Easter in April, Mother's Day in May, Father's Day in June, and more, spring is a parade of little holidays that sneak up on you with their obligatory gifting. And it doesn't even end there for me – I have a ton of friends' birthdays during these months! With Tauruses being known for their materialism (or maybe that's just the ones I know), I always splurge on their presents. This leaves me with an empty checking account … kind of by surprise.
In the winter, I prep and save and budget. In the spring, I scramble and overspend. But not this year. This year, I'm very aware that it's gifting season and I am planning accordingly.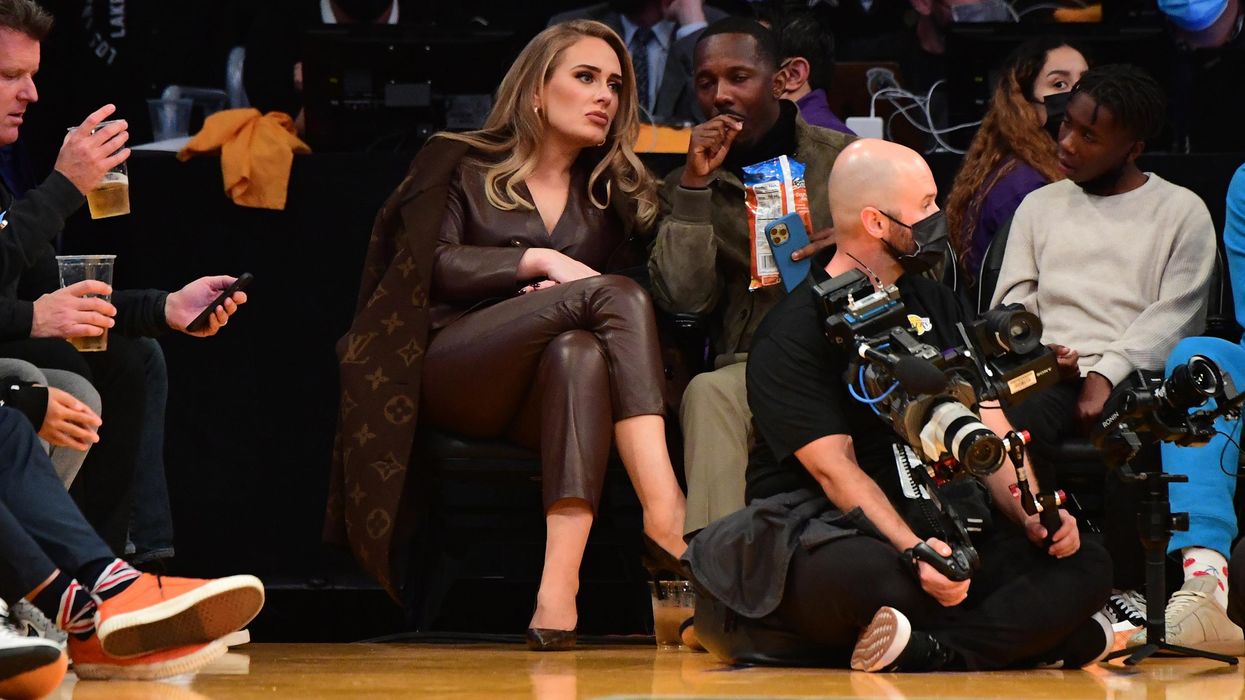 Adele, a Taurus, courtside in all designer. See what I mean? Does she LOOK easy to impress? No, this is why I'm broke
How to Save For Short Term Goals Using Sinking Funds
According to personal finance blogs, one of the keys to saving enough for seasons like this is starting early. Establishing what is known as "sinking funds" is the most efficient way to consistently save for short-term goals. From everything to impending vacations to holiday gifts, sinking funds let you start planning early and reinforce good spending habits. No longer will you be surprised by recurring bills or how much a vacation really costs – the money will be saved, waiting for you to enjoy.
TIME defines sinking funds as a special kind of savings account. "A sinking fund functions similar to a savings account, but with a purpose and approach all its own," says TIME. "A sinking fund is money you set aside for a specific upcoming expense. Unlike a general savings account or emergency fund, a sinking fund has a clear purpose attached to it — whether it's to save for a vacation, down payment on a home, or a big-ticket splurge. The financial educator Haley Sacks has a sinking account just for astrologists. If you have a big expense coming up, you might consider creating a sinking fund to take the stress out of saving for it."
I'm taking notes — and even considering starting my own astrology sinking fund — and I already made one for "Spring Surprises." For any savings goal, keeping a separate savings account apart from your checking account is the first step to making sure you're actually contributing to it. Seeing that number get closer to your goal is great motivation. For sinking funds, I make many different savings accounts, all with specific names according to the goal. I even add the goal amount and the month it's "due" to the account name so I know when each is coming up. This gets me excited to see the fruits of my labor and keep contributing consistently. It also makes it easier to budget for my sinking funds each month with a dedicated amount.
Sinking funds are great cash flow tools that keep you in control of your purchases. According to Clever Girl Finance, a popular personal finance blog for women: "When you don't have a sinking fund, you may be forced to make these purchases through another source of funds, i.e., your emergency fund, your savings account, or your credit card. A sinking fund helps you to plan for large purchases. It also helps you stay on track with your savings goals, keeps your debt low, and allows you to make purchases freely without feeling the pinch."
This added security lets you spend money on gifts guilt-free. Once it's in your sinking fund, you can spend it for its allocated purpose without having to worry about other expenses or going into debt. You've planned for this. And now you can be generous without the unexpected stress of draining your checking or even your own spending money.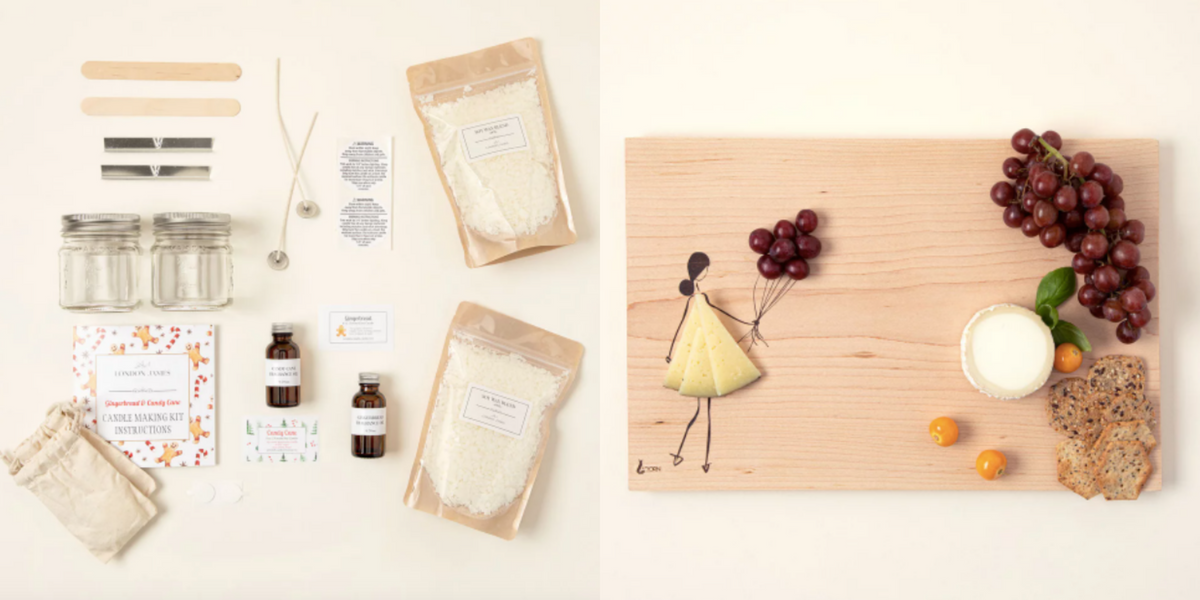 What to Buy This Spring
With all the little holidays that accumulate during the season, it can be easy to be surprised by them. Sinking funds take care of the financials, but an extra step of planning never hurts. Figuring out what you actually want to buy in advance lets you track prices and take advantage of sales, rather than buying whatever marked-up mother's day bouquet you come across last minute.
Be the best gifter of the season by simply being prepared. You can find unique gifts for all your loved ones on Uncommon Goods.
Uncommon Goods is your new one-stop-shop for all your gifting needs. Instead of buying the common and cliché, you can find the best array of bespoke, artisanal, and handcrafted gifts for everyone in your life.
Everything on Uncommon Goods is "all out of the ordinary." From highly specific and aesthetically pleasing tools for niches like gardening to crowd-pleasers like mimosa-makers or beer lovers' gift sets, Uncommon Goods has something for everyone.
As well as offering"Uncommon Goods", they're also doing good through their new initiative supporting Ukrainian refugees. According to their website: "To aid Ukrainian refugees,Uncommon Goodsis doubling our Better to Give a donation to the International Rescue Committee. Choose IRC at checkout and we'll donate $2. If you're a Perks member, we'll donate $4."
Never spiral out of control when spring comes again. Make a smart purchase decision for you, your lucky giftee, and Ukrainian refugees by choosingUncommon Goods for all your gifts this season.
via Cleo
Seemingly every day, TikTok excavates a new defining difference between Gen Z and millennials.
Officially, millennials were born between 1981 and 1996, and Gen Z includes anyone born between 1997 and 2012. Though the "Zillennials" born between '94 and 2000 straddle this divide, the commonly cited factors that distinguish the two include: relationship to technology, use of social media, and memories/experiences of key events like 9/11 and the 2008 recession.
On social media platforms like TikTok and Instagram, more whimsical differences emerge. Social and cultural norms always shift with the times, and certain trends are sure signs of which group a person belongs to.
Popular examples — some of which have caused internet outcries and viral trends (who remembers the "Proud to Be a Millennial" song) — are Gen Z versus Millennial preferences for mom jeans over skinny jeans and middle parts over side parts.
But one thing that unites them: similar attitudes towards money.
Both came (or are coming) of age during various crises — for many millennials, the great recession was a formative experience on their lives and career trajectories, and many Gen Zers have had their emergent professional lives rocked by the pandemic.
Add to all this the crippling load of student loan debt that both carry and the threat of the climate crisis putting a question mark over the task of future planning, learning to manage money is notoriously tricky for both factions — but they're increasingly empowering themselves using the internet.
According to Kasasa* , both generations are turning to personalized, tailored banking services. No one ever taught them to balance a checkbook (literally … what even is that?), but they're empowering themselves with digital banking.
"Millennials … seek digital tools to help manage their debt and see their banks as transactional as opposed to relational," according to Kasasa, and Gen Z are into "learning about personal finance. They have a strong appetite for financial education and are opening savings accounts at younger ages than prior generations."
With an appetite to learn about and confront the abysmal financial foundations, they have been handed, digital banking tools are attractive to both Gen Z and Millennials — bonus points if they are easy to use with a no-nonsense interface.
According to their website, Cleo is an app which integrates all your accounts and, like a really financially savvy and brutally honest friend, tells you what's going on in your wallet.

Cleo is like the coolest finance major you'll ever meet. You can text her all your questions about your spending, your habits, and your current balances, and she'll give it to you straight.
She'll also tell you when you're running low — like when you should probably skip that Starbucks stop so you'll have money left for the subway home — and keeps you on track of your goals.
Here are some of our favorite features of Cleo that make her universally likable:
1. It's like talking to a friend
Above anything, Cleo is accessible. Anyone can (and everyone should) talk to her about money to demystify their finances. Cleo answers questions in a super easy-to-understand vernacular and talks to you like a friend — the kind of friend who isn't afraid to roast you when you're being shortsighted.
2. Autosave makes saving easy
Budgeting doesn't have to be boring. Saving money should be fun. After all, you're stacking up cash to live an awesome life — whether it's a sick vacation you want to take and post all over Instagram or a house in your dream neighborhood — so shouldn't you be excited about it? Well, it can be hard to drum up any verve for putting your money away, but Cleo uses autosave so you don't see the money it's saving for you until you've reached your goals
3. She breaks it down super simply
The key to getting good with money is looking at the big picture. Cleo categorizes your spending into parts so you know how much is going where. And it doesn't have to be intimidating. Sometimes all you need is a calculator and Cleo.
* https://www.kasasa.com/articles/generations/gen-x-...
Related Articles Around the Web
Many people strive to support their community by donating their time or their money. When you find a meaningful cause, you might be quick to cut a donation check. Though it's admirable to be quick to act charitably, you should be wary of several common mistakes made when giving to charity. Being mindful of these mistakes and learning tips for making informed charitable choices can help you make the most out of your generous check.
Acting Quickly Out of Emotion
Mission statements are meant to be compelling. If you're an emotionally driven individual, it's natural to pull out your wallet at the sight of a sad puppy on TV or when informed about food insecurity over the phone. Unfortunately, not all charities are as effective or official as they may seem.
Take your passion for helping others one step further by making sure your chosen charity is legit. Speaking with a representative, reviewing their website and social media accounts, and looking at testaments online can give you a better idea of whether the organization is worth your donation.
Forgetting to Keep Record of the Donation
Don't forget that you can reap some financial perks from giving back! With the proper documentation of your donation, you can acquire a better tax deductible.
If you donate more than $12,400 as a single filer or $24,800 as one of two joint filers, you're eligible to deduct that amount from your taxes. So, when a charity asks if you'd like a receipt of donation, always answer yes.
Donating Unusable Materials
Most charities can utilize a monetary donation—it's the physical donations that usually cause some issues. Providing a local nonprofit with irrelevant materials or gifting them with unusable products are surprisingly common mistakes made when giving to charity.
Always check your intended charity's website for a list of things they do and do not accept. The majority of places will provide a guideline to donating or offer contact information to clarify any questions.
Strictly Giving at Year's End
As more and more people get into the holiday spirit at the end of the year, nonprofit organizations see an influx of donations. While it's great to spread holiday cheer via a monetary donation, it's important to keep that spirit going year-round.
With regular donations, charities can more effectively allocate their annual budget. Setting up an automatic monthly donation with the charity of your choosing can maximize your impact. You can account for a monthly donation by foregoing a costly coffee every once in a while.