gevme.com
Meeting the right people and making the most of those interactions is what effective networking is all about. Over the course of your career, you'll have plenty of opportunities to network, be it one-on-one or at conventions, trade shows, and the like. But there is more to networking than showing up and exchanging handshakes and business cards. When you have the chance to meet and mingle, follow these five success-boosting strategies to network like you mean it! You never know who you'll meet and how your career path can benefit from the engaging encounter.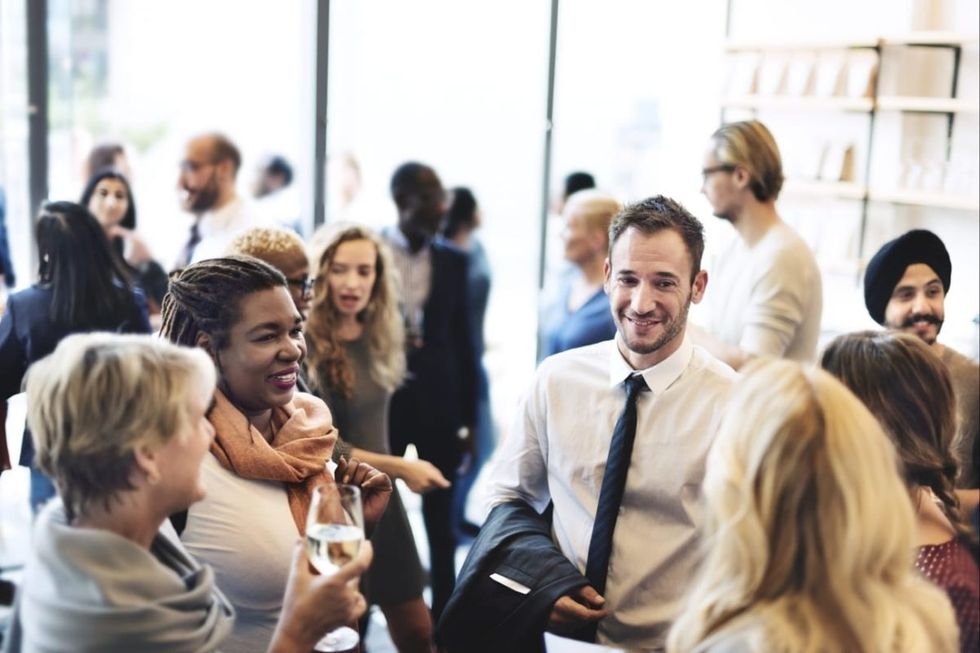 Mix and minglegevme.com
Be Conversational, Not "Salesy"
The best way to get off on the right foot is by being genuine. Sales pitches and prepared lingo will come off as inauthentic and give the impression that you may as well be talking to anyone. Be natural and conversational, and let the meeting take shape organically.
AsEntrepreneursuggests, "Keep your exchange fun, light and informal – you don't need to do the hard sell within minutes of meeting a person. The idea is to get the conversation started. People are more apt to do business with – or partner with – people whose company they enjoy. Remember, networking is all about relationship building."
Stay Focused
If you find yourself networking within a large crowd at a convention-type setting, it may seem near impossible to concentrate. But you will need to drown out the noise, ignore the chaos, and direct your attention on the person you are talking with at any particular moment. Because if they feel they don't have 100% of your concentration, you may find yourself leaving a poor impression.
Sally Haver, a senior VP at The Ayers Group tellsMonster, "When people spend 50 percent of the time looking over my shoulder, I don't feel warm and fuzzy." The grass may be greener on the other side (of the room) but give the person you are speaking with the respect they deserve. Dismissing someone in the hopes of finding that "bigger and better" attendee can result in you standing alone.
Listen (at least as much as you talk)
When time is limited, you may be inclined to talk yourself up. Sure, people want to hear about who you are and what you do, but they are part of the interaction too. This isn't Shark Tank. It's not all about pitching yourself with the goal of getting something in return. Networking is a two-way street with plenty of room for everyone to share the road.
As Entrepreneur recommends, "Don't hijack the conversation. The most successful networkers (think of those you've met) are good at making other people feel special. Look people in the eye, repeat their name, listen to what they have to say, and suggest topics that are easy to discuss. Be a conversationalist, not a talker."
What Can You Offer?
Yes, you want to network to benefit your own agenda, but by helping others, you'll help yourself in the process. AsInc. notes, "If you want to connect with someone, find a way to help that person. It's always worth the trouble to find out a contact's desires and concerns. The chances are high that you'll be able to find something worthwhile you can offer. It's easy to assume that a wealthy and successful contact already has everything he or she desires and wants nothing from the likes of you. If you're thinking that way, get over it."
Monster adds, "There's no better way to establish a business networking relationship than to contribute to the solution of your new contact's pressing problem. If someone states a challenge that they're facing, respond—no later than the next morning—with something of value that addresses their issue."
As Inc. puts it, "Be generous. That doesn't mean you should only reach out to contacts or do things for them when you expect something in return."
As they say, "Do unto others…"
Keep in Touch
Networking doesn't end when the meeting is over. The whole point is to establish an ongoing rapport that will propel both parties towards a better working relationship that is mutually beneficial.
As Monster recommends, "Set yourself up for the next contact. If you intuit that a new contact will have lasting value, start building a bridge to your next exchange before you say your first good-bye."
Entrepreneur suggests, "Get in touch within 48 hours of the event to show you're interested and available, and reference something you discussed, so your contact remembers you."
Keep connected, stay in touch, and see how your relationship can flourish as you advance in your careers.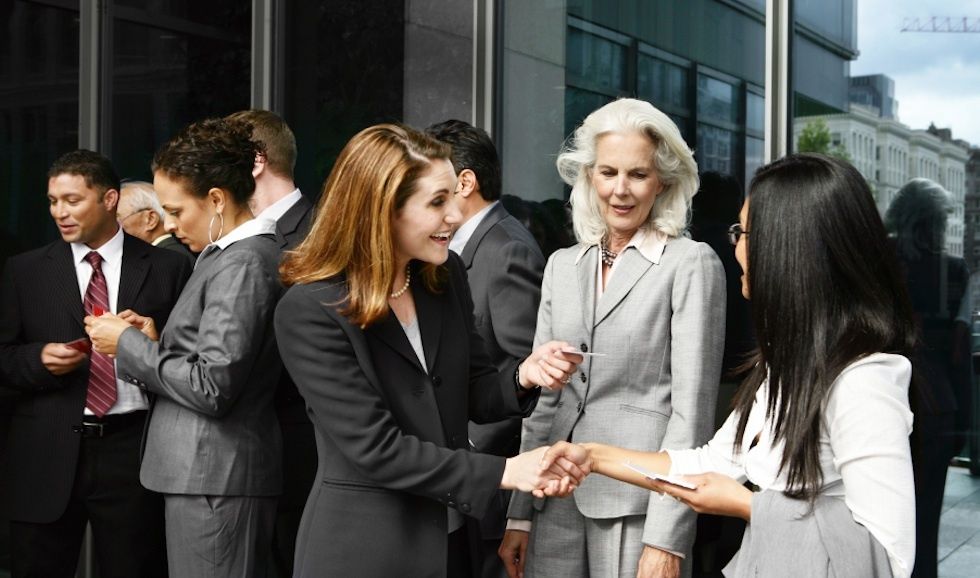 Network for successcareer.uconn.edu
The next time you network, you'll have the tools to make every moment worth everyone's while. Make networking really work!
<
Getty images
LinkedIn is the leading social media platform for professional networking. At this point, if you're looking for a job (especially in a communications field), you are basically required to have an account. However, don't look at setting up a LinkedIn as extra work. Think of it as an extra opportunity to explain yourself and sell yourself to potential employers. After you've uploaded a photo, there's still quite a lot to do.
1. Leave nothing blank
Make sure you fill out every possible space on your profile. Don't leave any blank space at all. This includes the summary space at the top and descriptions of all of your positions throughout the page. Don't skimp out. To get started, you can copy over what you already have on your résumé. But where needed, not be afraid to expand with more details. You have more space on LinkedIn to explain your experience than you do on a traditional résumé. Don't waste it.
2. Include links and multimedia content
Other perks of LinkedIn that you don't get on your résumé are links and multimedia content. Where applicable, link to your work. Include videos and visuals as they relate to different positions that you've had. This will not only make your profile more visually appealing, but will also prove your experience even further.
3. Don't forget the education and awards sections
LinkedIn has options for many different types of content. If you've handled several big projects, you can easily add them. If you've done a lot of volunteer work or published essays or scientific articles, you can add those too. But don't forget to include your education. Awards look especially impressive if you have any that are applicable.
4. Get endorsements for your skills
At the very bottom of your profile, you can list skills that you have. LinkedIn also allows other users to endorse each other for their skills. Having more endorsements shows employers that you can be trusted and not just lying to boost your résumé. Your connections can also recommend you on your profile. Make sure you ask your work friends and colleagues to endorse you on your profile. And don't forget to give your own recommendations and endorsements too. If you offer your own endorsements, people are more likely to endorse you in turn.
5. Keep your profile readable and easy to understand
You can add so many details to your LinkedIn profile. It's a great resource, but don't make it too busy or unreadable. Keep your descriptions clear, succinct and to the point. You want someone to be able to skim or scan through your profile and still understand what you're saying.
6. Never turn down a connection
A core feature of LinkedIn is connecting with other users. This is similar to a friend request on Facebook. Try not to ever turn down a connection if you can help it. LinkedIn is a less personal platform than Facebook. You don't need to censor who you're connected with. Accepting more connections will grow your professional network. And in a job search, connections are almost as important as qualifications.
5)
6)
Shapr
Sometimes it feels like it's impossible to meet new people and make real connections. Everyone is busy with the hustle and bustle of everyday life and where are you supposed to meet people anyway? In college, you could meet in classes and connect through mutual interests or assignments. But once you've entered into the workplace, that all seems to change and become much more difficult. There's a new free app called Shapr that recognized this problem and attempted to fix it, or at least make it much easier to network.
Shapr is kind of like a mashup between a dating app and LinkedIn. Once you've signed up for the app and filled out your profile, it suggests people in your area based on your interests, location and professional experience. Just like Tinder or Bumble, you swipe (anonymously) and will be notified of a match when the algorithm matches your shared interests, but rather than a romantic match you'll meet your professional match. According to their site, some of the top things people are seeking through networking is ideas and inspiration, funding, potential investment, mentorship, new talent, freelance projects, and meeting new friends.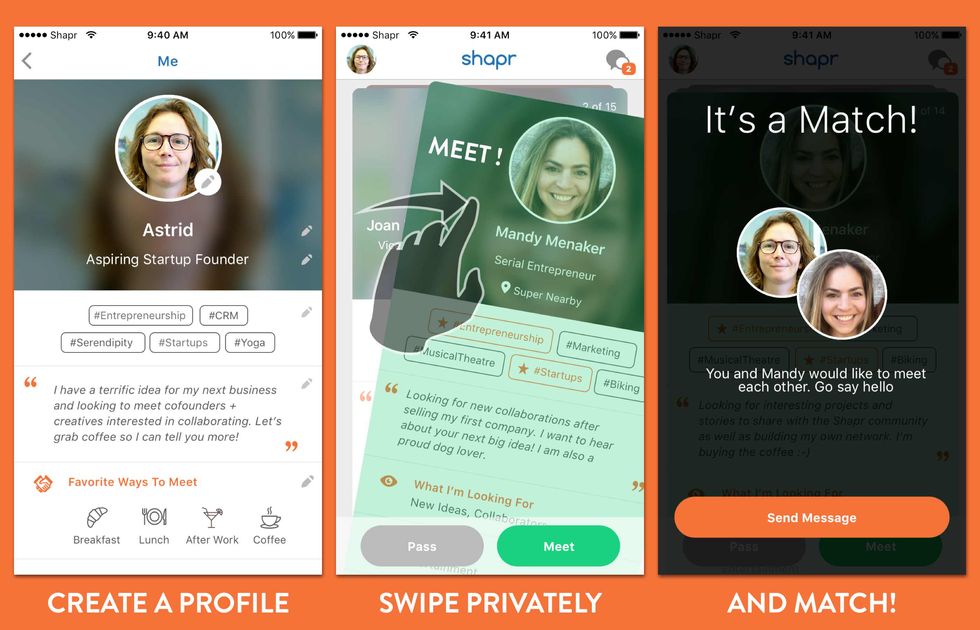 Shapr
Rather than continuing the fruitless attempt at making virtual "connections," the Shapr app helps to match you with people who have similar values and goals. With this app, you can be matched with 10-15 new people a day and meet up in person to talk about your next big idea or even collaborate on a project together. The Shapr blog lists success stories from people finding new jobs to helping people chase their passions and overcome their fears. Shapr is quickly becoming an app that's not only important for networking but also an excellent resource for people of all ages and at all experience levels.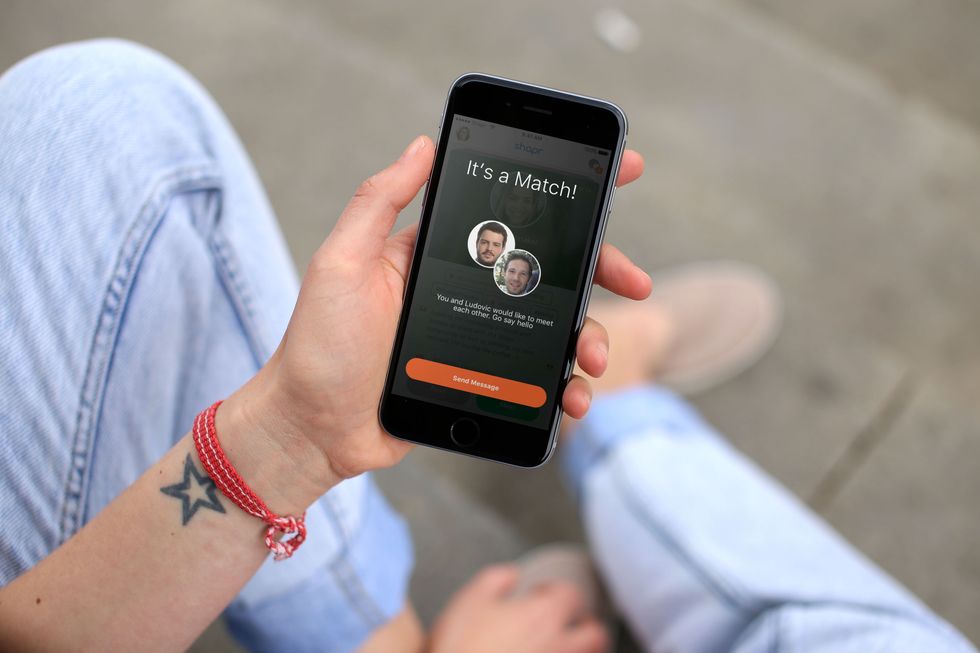 Shapr
According to their site, "Networking should be a joyful experience, because It's about meeting new people. It's not just a trick to generate more sales or find some humdrum job – we see it as a lifestyle. Connecting regularly with inspiring individuals is the key to a more meaningful, fulfilling, healthy existence. And that's why we made an app."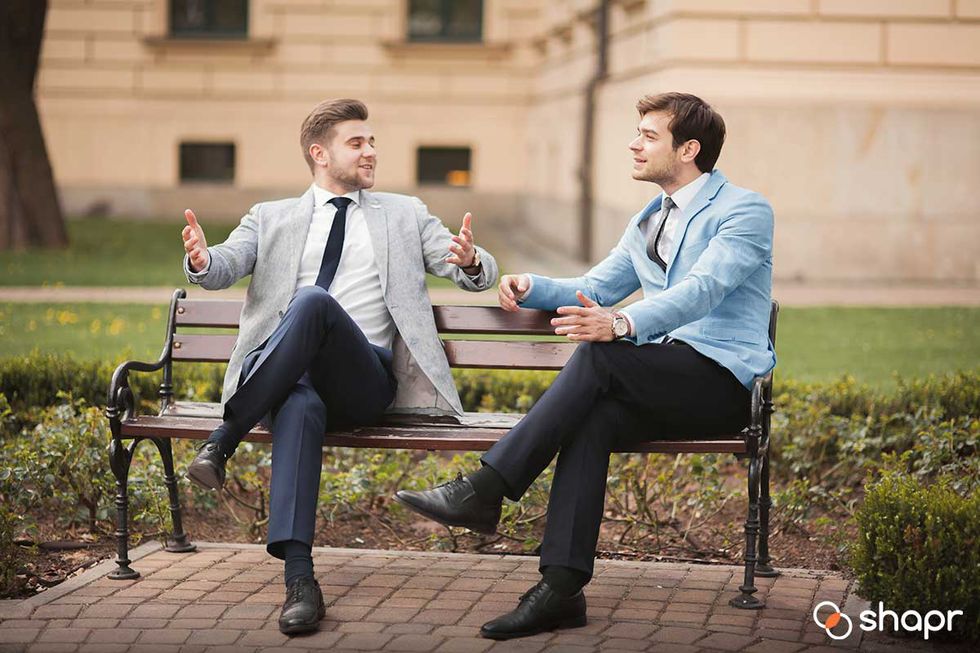 Shapr
Perhaps you're looking for friends with shared interests, a mentor in your chosen field, or someone to collaborate with, but no matter the reason, Shapr is sure to have someone (or many) for you to connect with. And in this busy world that may be just what you need.

Networking is the life line of any career. Whether you're a seasoned pro or a college student trying to find their next internship, networking correctly can open a lot of doors for you.
Here are seven tips to use for your next networking opportunity.
1. Smile and like you mean it
Not the "Why do I have to be here?" grimace and not like your driver license picture smile. People notice if your smile is genuine and being genuine is a sign of trustworthy person. In turn, trustworthy people get hired.
2. A firm handshake goes a long way
Leave your limp noodle handshakes at home and your hand kissing for debutante season. It's important to have a firm handshake, but it's even more important as woman to be able deliver a solid handshake in a business environment. A 2001 University of Alabama study by psychologist William Chapin showed that "women with firm handshakes tend to be evaluated as positively as men are."
3. Be prepared with your business card
A proper business card has your name, a work email and work number. Your proper business cards need to fit your industry. If you're a creative, the more memorable the card is, the better. If you work in finance, healthcare or a more formal industry, stick to a classic design on heavy weight paper. Be sure to have a stack in a professional case. Business cards go like hot cakes and not having enough makes you look unprepared.
4. Talk to everyone
Competitors, connectors, your next boss and even the people not in your industry. No one is too good for your attention. The six degrees of separation is pretty accurate—everyone knows someone. Your job is finding the people who know the right people for you. Whether you like it or not, personal relationships tend to land you at the top of the list.
5. Be sure to know the most relevant news
The weather and non-political (unless you are at a political event) news are great icebreakers. Knowing what's happening in the world shows that are you're informed and can tap into relevant issues for work. Even better is knowing industry news. Your competitor's CEO just switched companies? Know when and her new responsibilities. Are you in advertising? What's trending in design? What's the next big thing? Who did the most-talked about commercial? Are you a writer? Who broke the latest news? Who won the latest writing award? What's trending on the runway? What aren't people talking about?
6. Ask appropriate personal questions
Beyond the who do you know, asking the right questions helps create common ground. Sincerely ask how their day is going, how long they've been working for their current company, what attracted them to their current job and what they're interested in outside of work. Talking about what you love excites people and leaves the impression you're an enjoyable person to have around. Don't ask if someone is married, what their religion is and for other personal information you don't share in work settings. Propriety isn't dead.
7. Follow up
Take all of those business cards you collected and start making LinkedIn connections. Find the cards of the people you had lengthy conversations with and send them a quick email thanking them for their time one to two days later.
Developing a relationship with people before your job hunt starts gets your foot in door before you're printing out resumes.