Tuesday was worth a trillion for Amazon (AMZN.O).
The enormous e-commerce company just became the second in the U.S. to ever reach such a sum. As per Cheddar, "(Amazon) saw shares rise to $2,050.50 just before noon, putting its valuation just about $100 billion behind Apple, which crossed the line a little over a month ago." As CNN reports, "Amazon and Apple now make up more than 8% of the entire value of the S&P 500." According to Reuters, "(Amazon's stock price more than doubled in a year as it grew rapidly in retail and cloud computing." The company began 2018 with a valuation of $580 billion.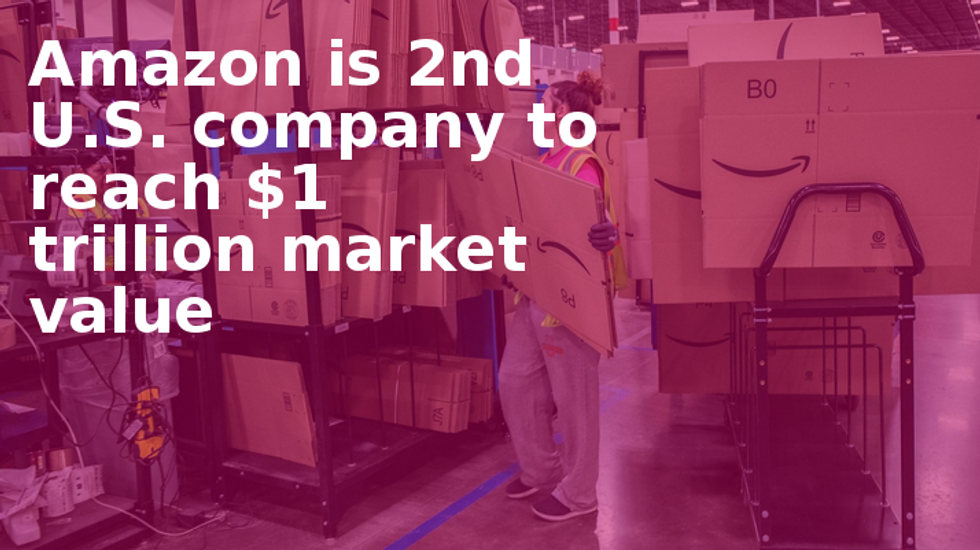 That's trillion...with a "t"zentrade.online
While a $100 billion difference seems significant, experts predict it may not be long before Amazon leaves Apple in the dust… if trillions can be considered a speck. "The stock's 74 percent gain this year is more than double that of Apple, and if shares of both companies keep the same pace, Amazon could close the gap by the end of the year," notes Cheddar.

But the trillion dollar mark for Amazon was short-lived, at least for now. According to The New York Times, the company ended the day (Tuesday) "at $2,039.51, below the $1 trillion threshold."
So, how did Amazon arrive at this this apex? As The New York Times explains, "Amazon captures 49 cents of every e-commerce dollar in the United States. It employs more than 550,000 people and generates $178 billion in annual revenue. Amazon's founder and chief executive, Jeff Bezos, is worth nearly as much as Bill Gates and Warren E. Buffett put together." He has a net worth of more than $150 billion.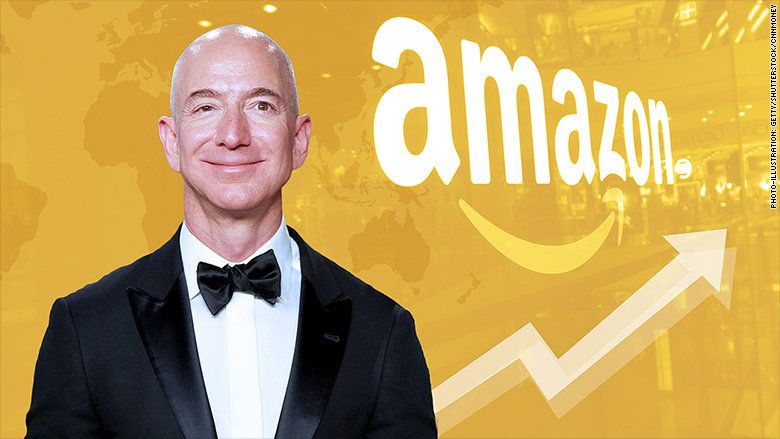 A trillion dollar smile i2.cdn.turner.com
To further put things in perspective, "Contrast Amazon with the brick and mortar sector, where 90% of American retail spending still takes place. In order to get to a $1 trillion market cap, you'd have to add up the valuations of the 14 largest big box retailers ranked by 2017 revenues," describes CNN.

As one might expect, reaching $1 trillion isn't something we see every day, but along with Apple and Amazon, it has been done before by China Petroleum. As Cheddar reports, "China Petroleum did so on the Hong Kong exchange back in 2007, but those shares have since plummeted, giving the one-time oil giant a current market cap of around $121 billion."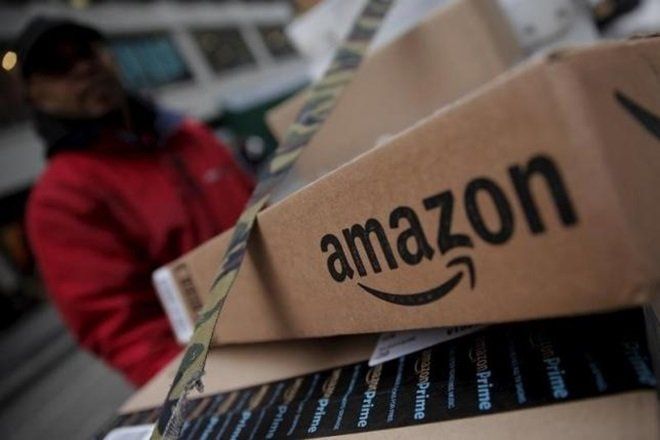 Ordering is easy images.financialexpress.com
Apple took 38 years to hit $1 trillion, Amazon needed just 21. And Amazon crosses into so many sectors. "Amazon has its fingers in many pies, and it's successful in most of them. On top of its centerpiece online store, it has a thriving cloud services business that includes the likes of AWS, Alexa and Prime Video. It's rapidly expanding its hardware offerings, and you can't ignore the value of Whole Foods," notes Engadget.

As we approach Q4 and end 2018, will Amazon trickle into trillion-dollar territory again? And will they continue to rise? Bezos would bet his bottom dollar.