Everyone likes saving money—especially homeowners.
People who own homes juggle a lot of payments, from utility bills and homeowner's insurance to mortgages and maintenance costs. At times, these constant expenses can become a bit overwhelming, so a homeowner may want to ease the financial burden of owning a home in any way they can.
If you're interested in decreasing your monthly expenses, consider these three effective ways homeowners can save money.
Choose an HVAC System With a High SEER Rating
One of the largest consumers of energy in a household is the HVAC system—especially if the system isn't efficient. As such, homeowners may be able to significantly cut down on their energy bills by investing in a more energy-efficient system.
An easy way to determine if an HVAC system is efficient is by looking at its SEER rating. SEER stands for "seasonal energy efficiency ratio" and represents the HVAC system's average heating or cooling output divided by the average energy that the unit consumes in watts per hour. Most units have a SEER rating that ranges between 13 and 23. By opting for an HVAC system with a higher SEER rating, you can ultimately save a significant chunk of change on your monthly electric bill.
Make an Effort to Maintain Appliances
Another way that homeowners can save money is by taking the time to maintain their appliances. When a large appliance gives out or wears out prematurely, homeowners often end up with a bill of hundreds or even thousands of dollars, depending on the system. Instead of having to drop a huge chunk of cash at a moment's notice, it's better to practice regular maintenance on the appliances in one's home.
Examples of maintenance tasks that all homeowners should do to keep their appliances in good working condition include:
Changing AC and heating system filters
Cleaning fridge coils and rubber gaskets
Cleaning the dryer vent
Tightening washing machine lines
Flushing and cleaning the hot water heater
Changing the water filter
Seal Up Your Home
As previously stated, heating and cooling one's home consumes a lot of energy. However, if your home has a lot of cracks and gaps in it, the hot or cool air from your HVAC system will just slip right out. As a result, your HVAC system will need to work even harder, and your energy bill will climb even higher.
To decrease your monthly energy bill, try sealing up your home as much as possible. Examples of ways to prevent airflow into and out of your home include improving its insulation, sealing any cracks or holes, adding weather stripping to doors, and caulking gaps around windows.
It's that time of the year again.
The middle of August—better known to parents as back to school shopping season. Back to school shopping is one of the busiest shopping seasons of the year—and even though there is still plenty of uncertainty surrounding the coming school year due to the coronavirus pandemic, one thing is sure—school must go on!
The National Retail Federation, which has been conducting back to school surveys since 2003, estimated that families with kids in grades K-12 will spend an average of nearly $800 this year in school supplies.
Back to school spending trends have been growing at a faster rate than inflation for many years now. As the number of underfunded schools across America continues to rise, parents are asked to supply more items themselves each school year.
If you're one of the many parents sitting at home with a long list (or maybe no list), confused about where to start and dreading the cost of back to school shopping, we've rounded up 15 tips to help you save more money this year on back to school supplies.
1. Check Your Home
Always shop your home first! You might be surprised at how many items on the school supply list you already have in your house. You might get lucky and find all the notebook paper you could ever need stashed away in a closet, long forgotten about until now! The point is—check your house for what you need before you even think about shopping.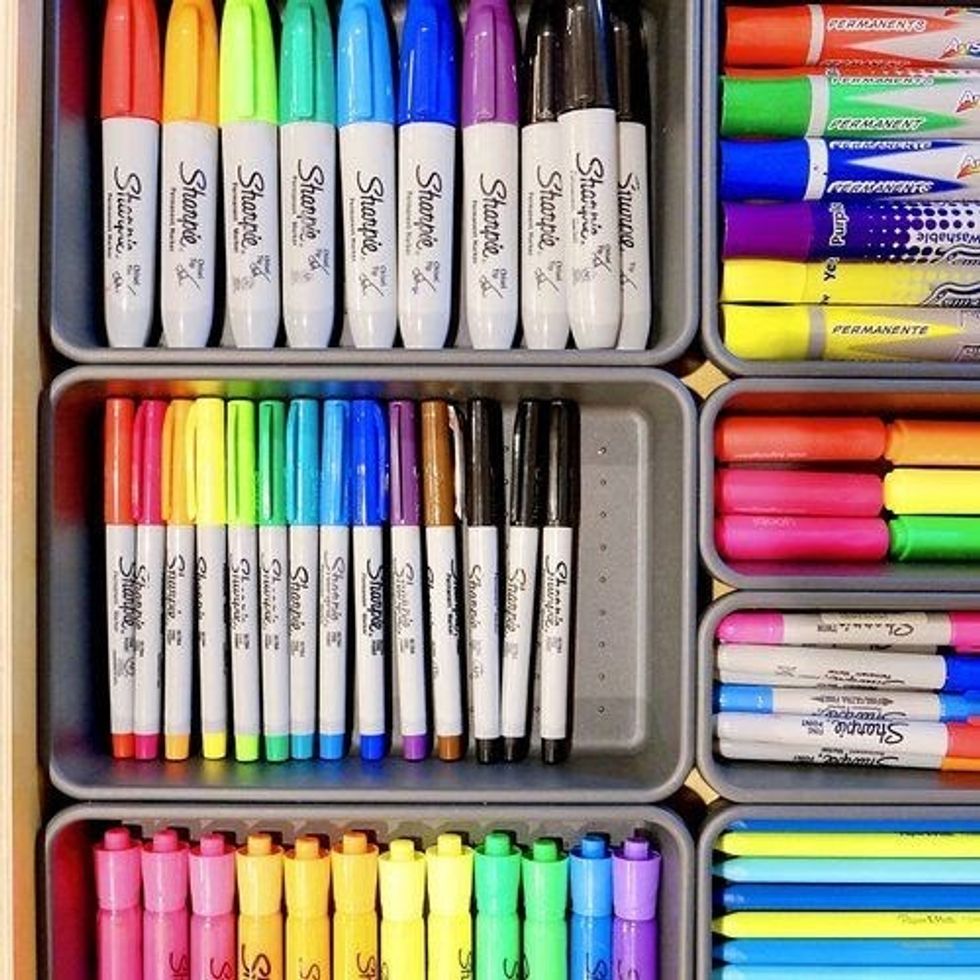 Image/ Pinterest
2. Know When to Shop
The best time to shop is early...or late. Retailers start putting back to school displays out with incentive sales as early as late June. However, prices also decrease as schools open and stores try to sell off the remaining inventory. Typically, kids won't need everything on the first day. Check with the teacher and see when things are required. Buying those supplies the day after your child's school starts could save you a surprising amount.
3. The Power of a Dollar
Shop the dollar store first. The Dollar Tree has basic supplies such as paper, binders, posters, and index cards that are priced significantly lower and yet are just as good quality as other retailers. After the dollar stores, Target Dollar Spots and the online bullseye playground have great back to school deals.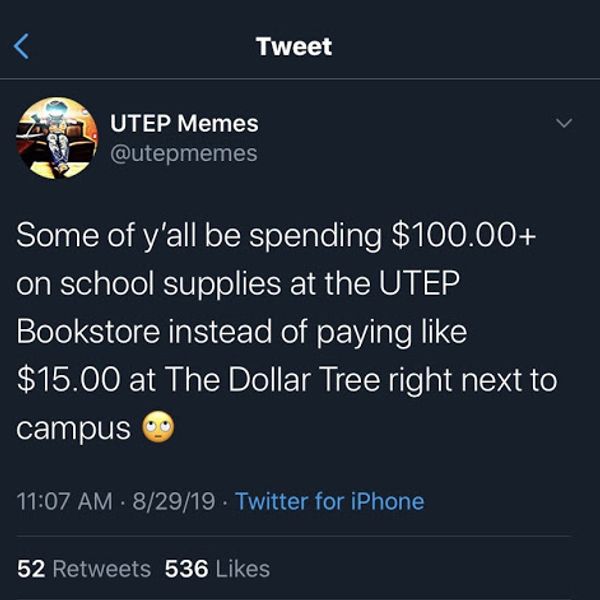 4. Check Store's Loss Leaders
These are the store's spotlight sale items that are sold at such low prices, they result in a loss for the retailer. If a store's loss leader item is something you need—you aren't likely to find a better deal than that!
5. Swap Supplies
Join or start a Facebook group in your community for school supply swaps. Lots of groups offer the option to buy and sell the items, or even to make trades or donations.
6. Pre-Owned Goods
If you're shopping for electronics, consider buying refurbished or second-hand items. Amazon Renewed offers pre-owned, professionally inspected, and tested electronics at a notably lower price than brand new products. Even better, they offer a 90-day full refund policy. Apple, Best Buy, and Overstock also have similar second-hand sites with discounted items.
7. Only Buy One "Back to School" Outfit...to Start
Don't buy a new wardrobe before school starts. If there is nothing your child(ren) needs right away, try just buying them one brand new outfit, so they still get to experience the sensation of the "first day of school outfit." Fall clothes coincidentally hit retailers' shelves in August and generally remain priced high for a while. Hold off on buying fall and winter wardrobes until late September through the beginning of October to see steep price cuts.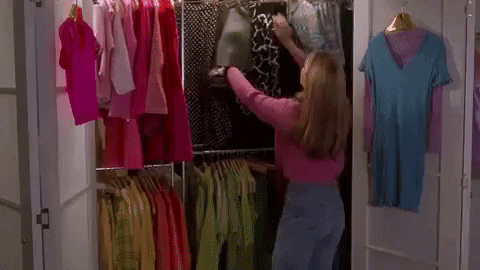 clueless movie GIF Giphy
8. Check Sales for Uniforms
If school uniforms are a requirement, check The Gap, Old Navy, and Target for some great sales on new uniforms. When shopping for pre-owned uniforms, some schools offer uniform exchanges and can provide free donated uniforms.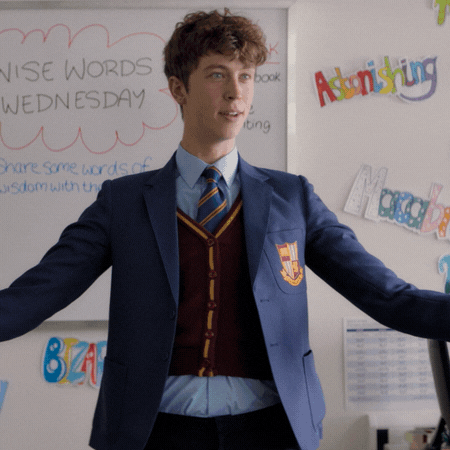 aqui estoy the kid who would be king GIF by 20th Century Fox Giphy
9. Check Donations
If you're struggling to afford items, check with charitable organizations. The Salvation Army has the "stuff the bus" donation system, which gives out school supplies to children in their communities. United Way, Red Cross, The Boy's and Girl's Club, and the YMCA all offer similar donations as well.
10. Check Price Trends
Shop camel camel camel before purchasing on Amazon. Their website allows you to search Amazon product price trends and see if you are getting a deal or not.
11. Check Apps
If you want to make sure you're getting the best prices when shopping, download ShopSavvy and scan the item's barcode to see if there's a better price.
12. Prioritize
Start with the big-ticket items. If you simply don't have the time to shop around for the best price on every little thing on the list, prioritize researching the most expensive items on the list to get a savings boost.
13. Reduced Sales Tax
Check to see if your state offers a sales tax holiday.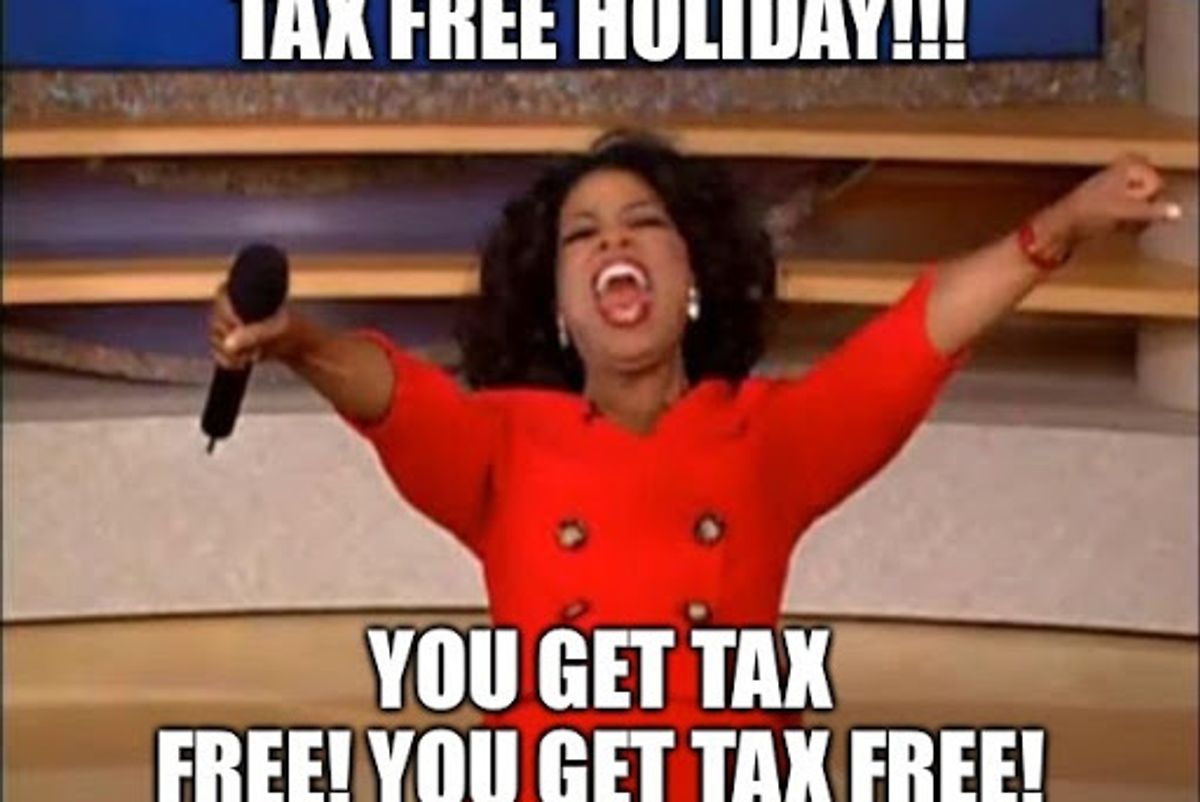 14. Contact the School
Contact your school if you can't afford something. Many schools offer electronics, internet service payment assistance, or free supplies to children in need.
15. Leave the Kids at Home
Leave the kids at home when shopping. Trust me on this one—you can save so much this way! And if your kid is really insistent on having an expensive name-brand backpack this year, there's nothing wrong with making them chip in for the cost.
Maybe you're recently out-of-work. Maybe school has shut down and confined you to your apartment.
Maybe you're working from home for the second consecutive week. Whatever's happened, you're likely, for the first time, needing to plan, prepare, and consume all your weekly meals from the confines of your kitchen. It's a taxing prospect, especially since grocery stores are infected zones to be avoided whenever possible. There are other options on the table, but many of us are priced out of grocery delivery services through Amazon or Peapod, or otherwise can only make it worthwhile by buying in bulk.
For those reasons, it's vital to keep fridges and pantries stocked for as long as you can, for as little money as possible, without settling for pasta so often that it plumps you up like a Christmas goose by the time this is over. So, here are five easy ways not only to stretch your money as far as possible, but also keep your meals varied, relatively healthy, and long-lasting.
1. The Ol' Slow-Cook-and-Freeze
Physically cooking requires constant focus and multitasking. But there's no cheaper and healthier way to cook than when you prepare meals yourself, using ingredients you've decided on. But cooking, while cathartic to some can be a hassle. Enter slow-cooker.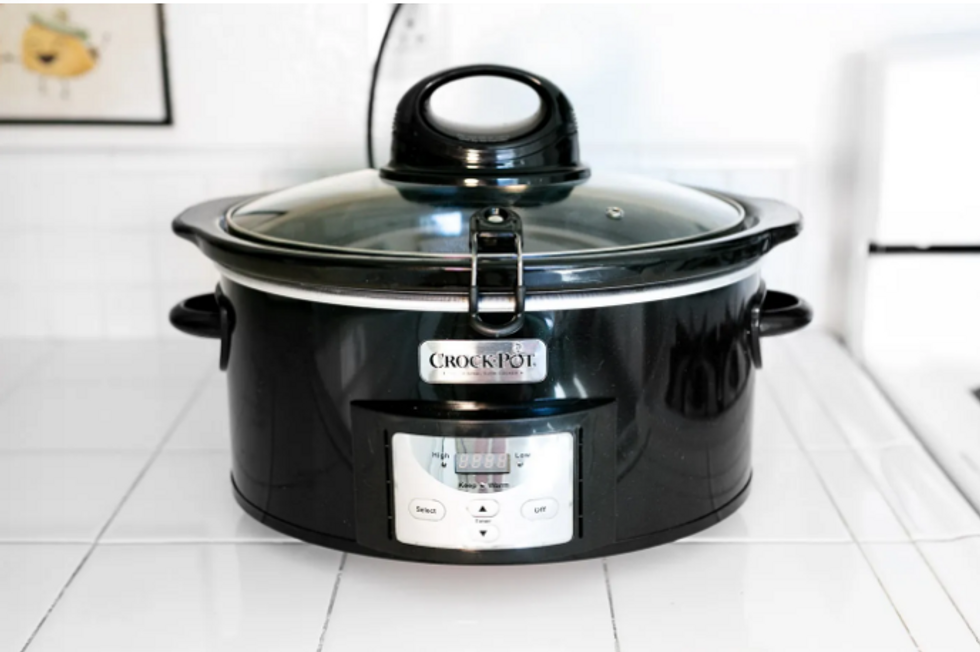 A slow-cooker, crockpot, or pressure cooker will suffice. As long as you can put food in it and then leave it alone to cook, the thing you're thinking of will be a perfect tool. Thats not just because it requires only preparatory steps—cut vegetables, thaw chicken breast, choose sauces, cover, wait—but because these things make a ton of food. Since the smallest size slow-cooker still allows six-quarts of ingredients, you're looking at a week's worth of meals (if you can make them last that long).

The freezer is your friend. Put stews in deli containers; tupperware meats indefinitely. Just as bulk-buying minimizes miscellaneous charges like delivery and service fees, bulk-cooking minimizes prep time, maximizes meal amount, and lets you cook cheap and simple ingredients like potatoes, turnips, or radishes in really interesting ways.
2. Rice (and Grains)
Let rice be your culinary staple because rice is cheap. You will find bagged rice in all sorts of uncooked varieties: brown, black, wild, forbidden, long-grain, basmati, jasmine, white. If you have a rice-cooker, you are likely already aware of the beauty freshly-cooked rice exudes. But even amateurs need no more than a pan, heat, and tap water, to cook huge amounts of rice in short amounts of time. Directions are on the bag and differ based on rice type, amount, and company, but heed them. Just two cups of rice, usually about half an average bag, will provide multiple-day's worth of sustenance.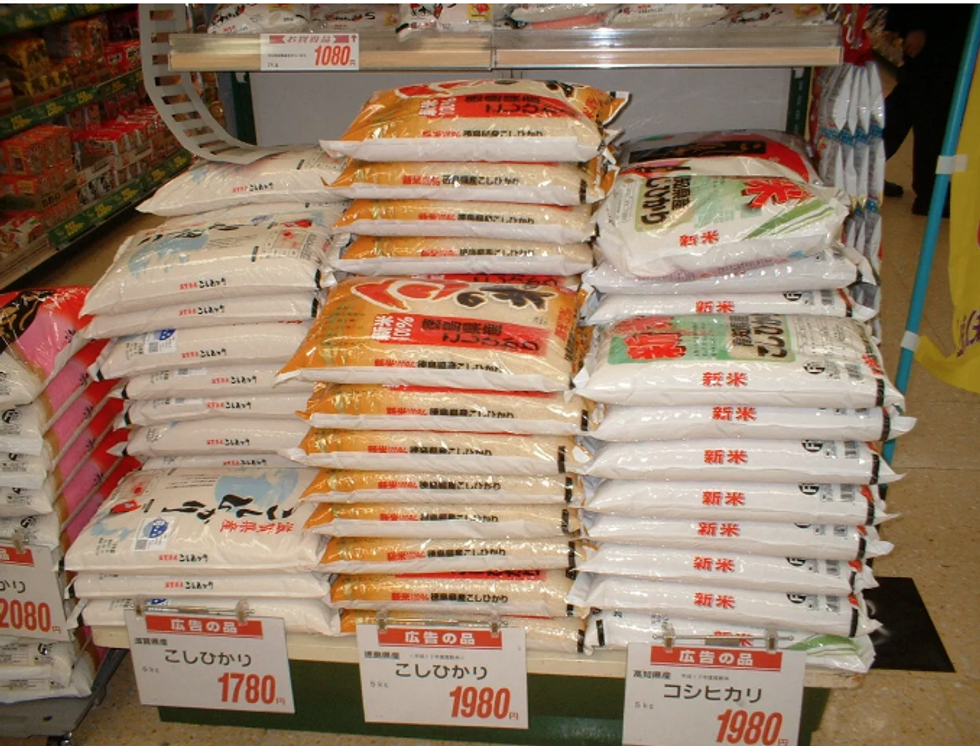 If you're health-conscious, quinoa can be prepared and stored similarly, although at a bit more premium price point.
3. Potatoes
"Boil 'em, mash 'em, stick 'em in a stew," says Samwise Gamgee in Lord of the Rings, describing his personal precious. Potatoes are the MVP of foods because they can take so many different forms, be prepared in so many different ways, and last forever. Small potatoes (fingerlings, butterballs, etc.) can be easily boiled in bulk and thereafter last for a week in the fridge, serving dutifully as sides or meal bases or as simple, salted snacks. Sacks of potatoes, while heavy, are low-cost, and because it's rather easy to cut them, dice them, boil them, smash them, microwave them, or bake them, you can conceivably have a different form of the world's greatest starch for every meal for a week or more.
4. Canned Foods
Buy canned vegetables. Buy canned beans. Buy canned anything. Canned foods get a bad rap because their containers are often dinged and un-lasciviously-colored, but the food inside is allowed to marinate in its own juices and keeps for years. A can of beans can be a meal all on its own, usually for somewhere close to 99 cents. Get a couple cans of beans and a bag of rice and find yourself understanding why rice and beans is a beloved culinary staple the world over.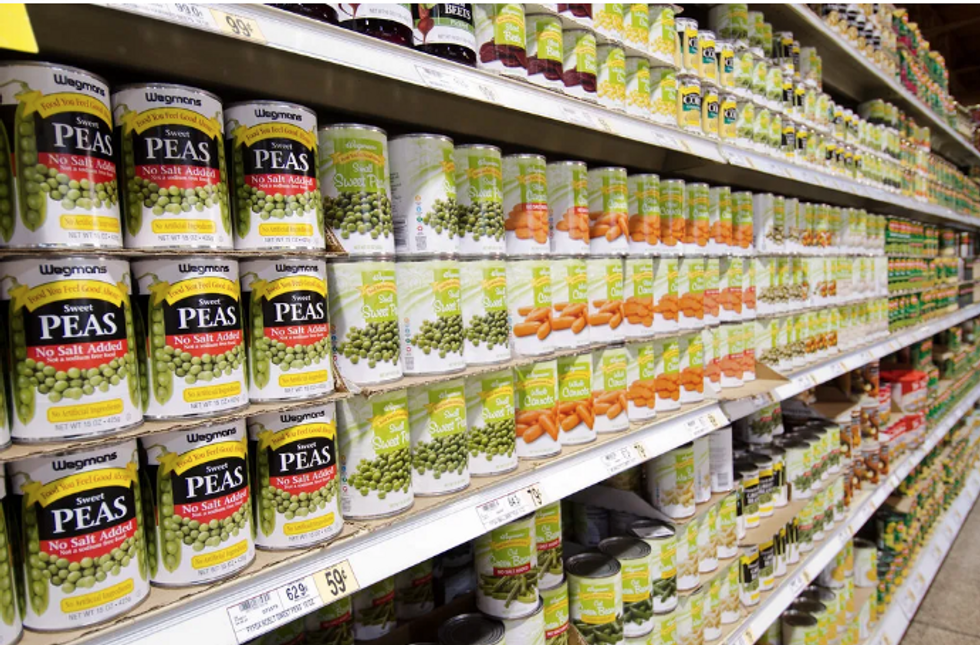 Be careful intaking too much sodium (many canned foods will have separate low-sodium versions), but with a little bit of extra time in the aisle, you can leave the store with pounds of delicious and nutritious foods to keep around for snacks (canned corn always hits the spot and goes shockingly well in guacamoles) or as meals unto themselves.
5. Vegetable-Based Proteins
Plant-based protein options are comparable in price to meat, keep longer, require far-less preparation, and are more versatile. Whether it's veggie-or-bean-based burgers, vegan sausage crumbles, faux chicken, or garden-variety tofu, the plant-based protein industry is coming up with new ways to pique our salivary glands daily. Vegetable-based options are easily thrown into any dish for extra protein and generally require no more than a quick pan saute to show their true flavors. Freezing meat is not a bad option, but that strategy requires large amounts of meat to be cooked at once, and it's generally inadvisable to re-freeze already cooked food. In contrast, vegan food can be kept for months or more.