via Tiffany & Co.
When the new Tiffany's campaign was unveiled, reactions were mixed.

Tiffany's, the iconic jewelry brand which does not (despite what some might be misled to believe) in fact serve breakfast, featured Jay Z, Beyoncé, and a rare Basquiat painting in their recent campaign.
The aesthetics were undeniably luxe and historic. The campaign showcased the rarely-seen Basquiat painting Equals Pi (1982), which the brand acquired for the background's proximity to its distinctive Tiffany blue. Also notably historic is that Beyoncé was the first Black woman to wear the 128.54 carat Tiffany Diamond.

Before Beyoncé, the only other stars to wear the yellow diamond were Mary Whitehouse, wife of American diplomat Edwin Sheldon Whitehouse, Hollywood icon Audrey Hepburn, and singer Lady Gaga.
"Beyoncé and Jay-Z are the epitome of the modern love story …. Love is the diamond that the jewelry and art decorate," said the press release accompanying the campaign.
The campaign, titled "About Love," is stunning and has both classic and contemporary references. The image of the couple posing in front of high art recalled the iconic stills from their "APESHIT" music video, for which they famously rented out the Louvre and posed in front of the Mona Lisa.
THE CARTERS - APESHIT (Official Video) www.youtube.com
Their "APESHIT" photo made a giant cultural impact for its juxtaposition of Western beauty and Blackness. Tiffany's campaign seemed to have similar goals — showcasing Beyoncé and Jay Z as the peak of luxury, this time juxtaposing the Basquiat and the Tiffany diamond.

As a Black couple, their appearance in such a luxury campaign was a big move for representation, but in a post 2020 landscape, there was an outcry of criticism.
Despite the aesthetic beauty of the image, the high capitalist undertones didn't sit right with some on the internet — largely younger demographics. Though this campaign was an effort by Tiffany's to appeal to younger audiences and make the brand feel more relevant, Twitter's verdict was clear: a blood diamond wasn't the way to go.
The diamond, which was mined in South Africa in 1877, comes from origins laden in the implications of colonialism. The practice of mining in South Africa at the time was exploitative and destructive, eschewing the livelihoods and safety of African miners and their communities for... what? Money? So Tiffany could try to sell us some dream of affluence using Black celebrities as to "Blackwash" the history behind their treasured piece?
The Washington Post also had some choice words, saying: "Its campaign does not celebrate Black liberation — it elevates a painful symbol of colonialism. It presents an ostentatious display of wealth as a sign of progress in an age when Black Americans possess just 4 percent of the United States's total household wealth. If Black success is defined by being paid to wear White people's large colonial diamonds, then we are truly still in the sunken place."
Alongside the campaign, Tiffany & Co have promised to donate $2 million to HBCUs to fund scholarships and internships. But this measly amount (considering the multi-billion dollar net worth behind LVMH) is not enough to cover up that, despite their performative efforts to promote "diversity," Tiffany's is entrenched in a colonial history that neither beauty nor Beyonce can make us ignore.
While Black representation has been increasing over the past few years, the question of how we are represented is starting to be considered with more nuance. And as we examine the structures of wealth and hierarchical values, many people are starting to ask whether these should be the standards we aspire to anymore.
Jay Z and Beyoncé have come under fire before for their promotion of Black Capitalist values — which the kids don't seem to want. Jay Z especially seems invested in the trappings of traditional (read: white) success and wealth. His cannabis line recently unveiled a campaign based on the work Slim Aarons — which was famously focused on "attractive people doing attractive things in attractive places" — and its unashamed opulence raised some eyebrows.
Images like this aren't as revolutionary as they once might have been since they reinforce the status quo and tell marginalized people to reach for the same luxuries and lifestyles deemed aspirational by the people who have oppressed them.
Anti-capitalist theory has been around as long as capitalism has, but younger generations are more likely to question the status quo — even when it comes packed with Basquiat and Beyoncé.
The conversation about the Tiffany campaign is indicative of how Gen Z thinks differently about money and what it means to them. They are less likely to be seduced by the luster of the aspirational, and more receptive to relatability.
This is why apps like Cleo have been on the rise. Cleo is a budgeting and personal finance app which makes money feel less inaccessible and makes engaging in personal finance relatable and easy.
No more does financial literacy seem restricted to the pretentious or the elite — we get it, finance bros; you love capitalism. With Cleo, understanding your money is something that can align users with their values.
And those values don't look like blood diamonds or corporate pandering.
via Cleo
Seemingly every day, TikTok excavates a new defining difference between Gen Z and millennials.
Officially, millennials were born between 1981 and 1996, and Gen Z includes anyone born between 1997 and 2012. Though the "Zillennials" born between '94 and 2000 straddle this divide, the commonly cited factors that distinguish the two include: relationship to technology, use of social media, and memories/experiences of key events like 9/11 and the 2008 recession.
On social media platforms like TikTok and Instagram, more whimsical differences emerge. Social and cultural norms always shift with the times, and certain trends are sure signs of which group a person belongs to.
Popular examples — some of which have caused internet outcries and viral trends (who remembers the "Proud to Be a Millennial" song) — are Gen Z versus Millennial preferences for mom jeans over skinny jeans and middle parts over side parts.
But one thing that unites them: similar attitudes towards money.
Both came (or are coming) of age during various crises — for many millennials, the great recession was a formative experience on their lives and career trajectories, and many Gen Zers have had their emergent professional lives rocked by the pandemic.
Add to all this the crippling load of student loan debt that both carry and the threat of the climate crisis putting a question mark over the task of future planning, learning to manage money is notoriously tricky for both factions — but they're increasingly empowering themselves using the internet.
According to Kasasa* , both generations are turning to personalized, tailored banking services. No one ever taught them to balance a checkbook (literally … what even is that?), but they're empowering themselves with digital banking.
"Millennials … seek digital tools to help manage their debt and see their banks as transactional as opposed to relational," according to Kasasa, and Gen Z are into "learning about personal finance. They have a strong appetite for financial education and are opening savings accounts at younger ages than prior generations."
With an appetite to learn about and confront the abysmal financial foundations, they have been handed, digital banking tools are attractive to both Gen Z and Millennials — bonus points if they are easy to use with a no-nonsense interface.
According to their website, Cleo is an app which integrates all your accounts and, like a really financially savvy and brutally honest friend, tells you what's going on in your wallet.

Cleo is like the coolest finance major you'll ever meet. You can text her all your questions about your spending, your habits, and your current balances, and she'll give it to you straight.
She'll also tell you when you're running low — like when you should probably skip that Starbucks stop so you'll have money left for the subway home — and keeps you on track of your goals.
Here are some of our favorite features of Cleo that make her universally likable:
1. It's like talking to a friend
Above anything, Cleo is accessible. Anyone can (and everyone should) talk to her about money to demystify their finances. Cleo answers questions in a super easy-to-understand vernacular and talks to you like a friend — the kind of friend who isn't afraid to roast you when you're being shortsighted.
2. Autosave makes saving easy
Budgeting doesn't have to be boring. Saving money should be fun. After all, you're stacking up cash to live an awesome life — whether it's a sick vacation you want to take and post all over Instagram or a house in your dream neighborhood — so shouldn't you be excited about it? Well, it can be hard to drum up any verve for putting your money away, but Cleo uses autosave so you don't see the money it's saving for you until you've reached your goals
3. She breaks it down super simply
The key to getting good with money is looking at the big picture. Cleo categorizes your spending into parts so you know how much is going where. And it doesn't have to be intimidating. Sometimes all you need is a calculator and Cleo.
* https://www.kasasa.com/articles/generations/gen-x-...
Related Articles Around the Web
It's easy to dish out what you might think is great financial advice if you're from the boomer generation — the most recent generation to accumulate copious amounts of wealth compared to others.
But does the financial advice of this aging generation still hold up today?
Older generation financial advisors such as Suze Orman and Dave Ramsay have been dishing out financial advice for a long time - but their words of wisdom are unrealistic in today's world.
Many believe the American dream is dead, and in many ways this is true. So it may be time to take part in the adolescent practice of "ignoring our parents" and ditch the financial advice of boomers — especially if that advice sounds something like this:
"Pay your mortgage off as soon as possible"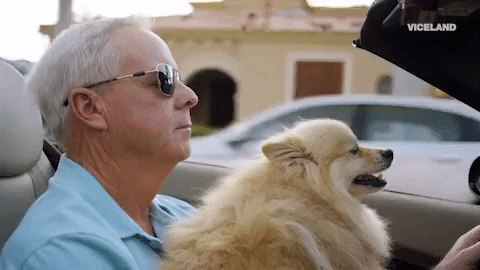 Baby Boomer GIF by MOST EXPENSIVEST Giphy
For most boomers, paying off their mortgage as soon as feasible was sound advice at some point, but that's probably not the case today. Mortgage rates in the '80s and '90s were well over 10%, but the average rate in the past decade hasn't even gone above 5%.

It makes much more sense in today's world for homeowners with low-interest rates to consider investing that extra money or paying on higher interest debt.
"Don't discuss your finances with others"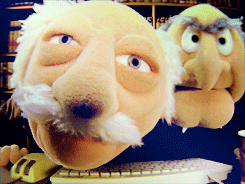 Statler And Waldorf Internet GIF Giphy
Americans have always been discreet about money, and it has long been taboo to discuss finances with others, especially in the workplace.

"How much do you make" is often interpreted as "how much is your worth," and the correlation of pay and a person's value makes it awkward for many to discuss their finances. However, the norm of keeping one's salary secret has only led to an increased wage gap in America.
There is no reason that sharing salary information with coworkers shouldn't happen. After all, it may just land you a higher salary. And if you're ever told by an employer not to discuss salary with co-workers, you can refer them to the National Labor Relations Act of 1935, which makes it unlawful for private sector employers to prohibit employees from discussing their pay.
"Get a college degree if you want to make good money"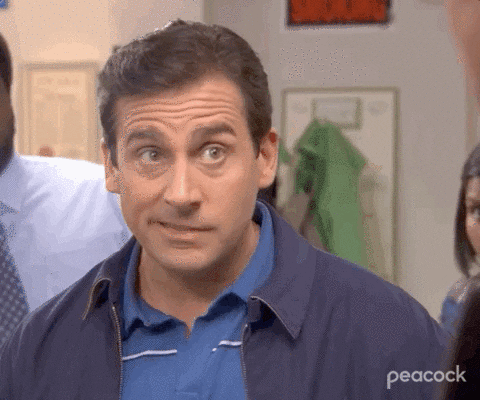 Season 4 Michael GIF by The Office Giphy
College isn't always a good investment anymore. With the college wealth premium — that is, the additional income earned by a family whose head of household has a college degree compared to that of a similar family head of household who does not have a degree — has been on a steady decline over recent decades, proving that college degrees don't necessarily ensure higher pay anymore.
The average cost of college has risen 3009% since the 1960's.
College was a completely different ball game when the majority of baby boomers attended. In 1970, the average college tuition came to what would now be $1,653. Today, that number is closer to $25,000.
To further debunk the myth that a degree amounts to more wealth, the skyrocketing price to attend college alone can often make a degree a bad investment. Many boomers were able to pay for entire degrees with the money made at part time jobs. With the average modern college student accumulating upwards of $40,000 in debt, the days of being able to pay for college with your own income are long gone for most individuals.
"Stay loyal to your job, and you will be rewarded"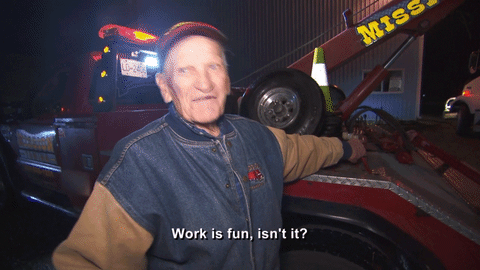 Work Hard Hang In There GIF by Discovery Canada Giphy
According to a Linkedin study, boomers report being significantly more satisfied and loyal to their employers than Gen X and Millennials; but a look at the change in the workplace might unveil the reasons why younger generations are more likely to switch jobs.

Pension plans, or retirement plans in which an employer makes contributions set aside for employees to collect after they retire are almost entirely a thing of the past. With this type of plan, often referred to as defined benefit plans, the employer is the sole contributor to the retirement accounts, unlike the common retirement plans today such as 401ks, in which the employee themselves must make contributions. Today, only about 4% of private-sector employers offer pensions to their employees.
Along with diminishing retirement incentives, the lack of benefits and rising costs of employer-sponsored healthcare also play a factor into job loyalty. Since 1998, the percent of workers offered employer-sponsored coverage has been on the decline.
"Homeownership is the path to wealth"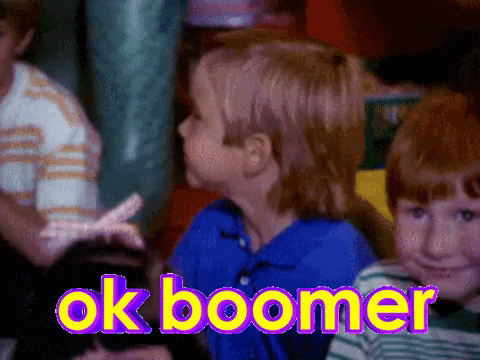 Boomers GIF by MOODMAN Giphy
Any boomer will tell you that the first thing to invest in is homeownership. In fact, the baby boomer generation believed in this advice so much that they now own more than 80% of housing wealth in the US.
A recent study found that from 1983 to 2013, housing wealth increased almost entirely within the baby boomer and older generations. Urban boomers have highly influenced the increase of homeownership pricing due in large part to restricting housing supplies. For example, most neighborhood councils and homeowners associations are made up of boomers, who impose strict building requirements that raise the prices of homes and make affordable housing scarce.
Younger generations are left with few options, either having to often take out mortgages they truly can't afford, or continue to rent. And if the 2008 crash taught us anything, homeownership can be a very risky investment.