Everyone can always use some extra cash. There's gotta be an easier way than working overtime or wasting your life on obscure side hustles. I'm sure you've had friends say, "just invest your money, bro" – if only it were that simple. With so many personal investment apps out there, it can be tough to find one that's right for you. Whether you're looking for a basic approach, automated investing, or sophisticated trading tools – there's an app for everyone.
Here's a breakdown of the top 5 personal investment apps on the market:
Robinhood: The People's Choice
Robinhood – as the name suggests, brings investing to the people. With its sleek interface and user-friendly design, it's a breeze to use. No more scratching your head over complex financial jargon – Robinhood breaks it down in a way that even your grandma can understand. Plus, the commission-free trades make you feel like you've cracked the code to financial freedom without breaking the bank. If you're looking to trade stocks, options, ETFs, or crypto – Robinhood's a terrific choice. However, this app doesn't support mutual funds or fixed-income products, so it's best for beginner investors.
Acorns: The Sneaky Saver
Meet Acorns, the app that's all about micro-investing. It rounds up your everyday purchases to the nearest dollar and tosses that spare change into a portfolio. Basically, it's the investment equivalent of finding money in your couch cushions! Acorns works best for investors looking to be hands-off. A minor downside is the pricey account management fees, especially if you're only investing a small amount.
Stash: The Personalized Picker
If you've ever felt overwhelmed by the stock market's endless buffet, Stash will get you sorted. This app caters to your interests and values, allowing you to invest in themes like clean energy or your favorite tech giants. It's like choosing pizza toppings, but rather than pepperoni, you're choosing renewable energy stocks. There are small monthly fees, but it could be worth it if you want to buy fractional shares or a mixture of DIY and automated investing.
Betterment: The Hands-Free Helper
Imagine having your own personal finance Fairy Godmother. That's Betterment. This robo-advisor does the heavy lifting, making investment decisions based on your goals and risk tolerance. It's like having a financial planner, but without the awkward small talk. With their goal oriented tools and useful tax strategies, Betterment is definitely an underrated option.
E*TRADE: The OG Investor
Unlike other apps, E*TRADE has been around the block – it's the original gangster of online investing. With its roots firmly planted in the '90s, E*TRADE has weathered the dot-com bubble and the rise of smartphones. It's the app your older cousin used to trade tech stocks when the internet was still blurping and bleeping those dial-up noises. E*TRADE's for the investor who wants a bit of tradition with a side of tech-savvy. Known for their exceptional customer support, E*TRADE also allows users to invest in futures, mutual funds, and advanced option strategies.
Who Takes the Crown?
If you're all about simplicity and love a good visual, Robinhood might be your go-to. For the saver who wants an investing habit that's an automatic reflex, Acorns is the one. Stash appeals to the investor with a cause, while Betterment caters to those who seek a stress-free experience. And if you're looking for more advanced trading tools, E*TRADE is a good old reliable choice.
Ultimately, the smartest investment app should align with your financial goals and make you excited about growing your wealth. The best way to learn is by giving them a try!
When I was younger…This is back before my beloved iPhone or FaceTime, I had to use my parents' desktop — because it had a mini camera attached to the top — to call family or friends via Oovoo or Skype. The camera quality was less than ideal — mostly pixelated images and the connection sucked.
Which is why it fell off when iPhones roared onto the scene engulfing our lives. And we no longer needed our computers for video calls as often…until the pandemic. When the world stopped and went virtual, and we found ourselves regressing in many ways.
Trends from our pasts resurged: cargo pants, trucker hats, and film cameras all became popular again. We grew nostalgic, seeking comfort in old habits and practices…people baked, wrote letters by hand. And it wasn't all that different with technology.
We were forced to work from home and go to school remotely, interacting with our peers and coworkers via our screens. Thus began the resurrection of the video chat: Zoom and Skype calls internationally connected those unable to leave their homes. And living in a post-pandemic world demonstrates that we can create hybrid formats — where not every doctor's call warrants schlepping into the office for an in-person visit. And most work meetings can be conducted in your home office.
While this leads to a much more convenient lifestyle, it also means you get to slack off a bit. Personally, I wear less makeup, others may have a formal top on but wear leggings or sweatpants that the camera can't see.
When you're on camera, there's more to hide. With the help of virtual meetings, no one can tell if you just rolled out of bed, no one can see how truly vile those under-eye bags are. And with Google Meet's filter effects, I can blur my imperfections without even brandishing my trusty concealer.
Google announced that by the end of 2023, Google Meet will be rolling out their "highly requested" portrait touch-up features. Now, you'll be able to lighten your under-eyes, give your teeth a quick whiten, and smooth your complexion with the click of your mouse. Google is featuring two portrait modes: Subtle for a less-obvious face touchup and Smoothing, for those days where you slept two hours and it shows.
It's a feature only available to those with Premium Google accounts such as Business Standard and Plus, Enterprise Essentials, Google Workplace, and more. Since TikTok's already rolled out successful beauty filters that alter and enhance your appearance, this fabulous Google feature is lonnnngggg overdue.
Portrait touch-ups will be fantastic for those who didn't have time to grab coffee and wake up, or if you can't be bothered to put on a swipe of mascara before that important morning — or 5pm — meeting.
The beauty filter has been a point of controversy across all apps. While TikTokers feel more confident in their own skin using the touch-ups, some viewers find it to be false advertising. Sure, your makeup will look flawless if there's a filter…your skin is already blurred.
Pretty soon, we'll all be making faces at the camera because we're feeling ourselves again. It's about putting the "yassified" version of yourself out there…At. All. Times. Because why not look your best? Lazy girl makeup comes to life!
And while I may put myself at risk of being labelled a "catfish" for using the S moothing Effects, I'm sure I'll never feel more confident. Honestly, there's no better makeup artist than those beauty filters on your apps…I stand by that.
When it comes to splitting a bill or paying a friend back for that bar tab, 2 names stand out. In the realm of peer-to-peer payment apps, there's Venmo and Cash App. As someone who uses both apps, I'll give you my honest opinion on which one takes the cake.
The Look and Feel

First things first, let's compare the UI of each app. Venmo has a playful, social media vibe with a public feed of friends' payments. The app features a clean interface similar to the old Twitter and includes a blue payment button centered at the bottom. Venmo automatically converts basic payment notes to emoji icons, brightening up the feed and further adding to a social media aesthetic.
Cash App, on the other hand, feels more businesslike. The main screen looks like a calculator with large numbers and a dark background. Cash App has no bells and whistles, and features simpler overall design with a focus on utility.
Personally, I prefer the appearance of Venmo as it brings some fun to the often dreaded act of making payments.
Ease of Use
Both Venmo and Cash App are pretty user-friendly. With Venmo, you choose who to pay first, while Cash App prompts you to initially set the payment amount. While using Venmo, I find that I often get distracted as I spend time checking the social feed. So, Cash App wins in this instance, as the path to making payments is more streamlined.
Transfers and Fees
Now, let's get to the nitty-gritty – sending and receiving money. Venmo and Cash App are both free to use if you're sending money from your linked bank account or debit card. But if you're going the credit card route, be ready to pay a 3% fee with both apps.
Venmo does allow for higher transfer limits, which can be important for larger payments like utilities or rent. Meanwhile, Cash App allows for international transfers (US to UK), so I'd say it's a tie between the two when it comes to the transfer category.
CryptoCurrency, Taxes, and Investing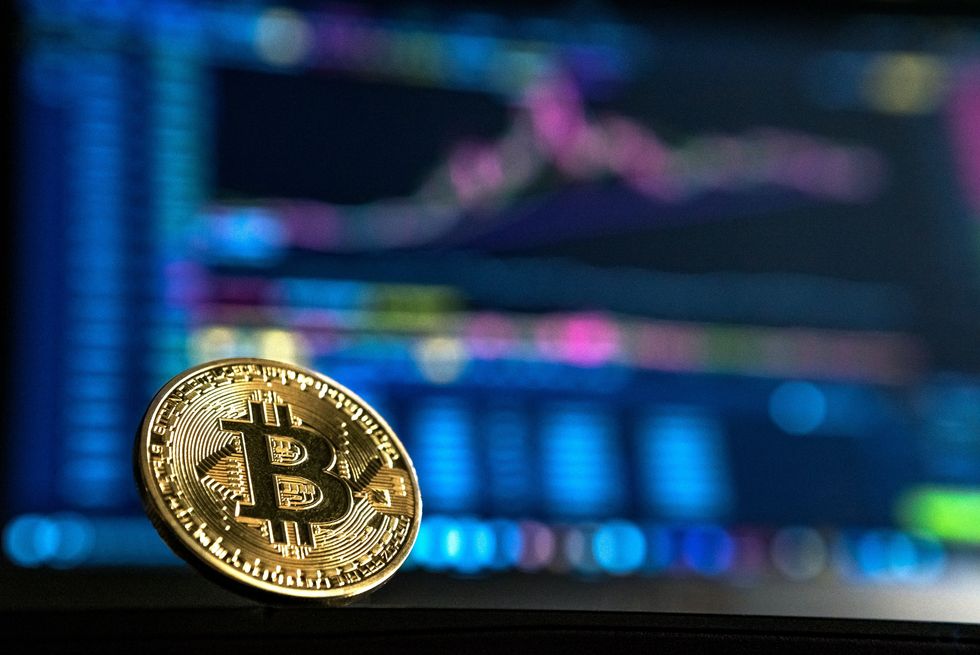 Cryptocurrency
Andre McKenzie via Unsplash
Both apps allow users to purchase cryptocurrencies. However, Venmo provides 5 different types compared to Cash App's singular choice of Bitcoin.
Unlike Venmo, Cash App grants users the option to file taxes and even invest in stocks. Although they only offer Bitcoin at this point, I still give Cash App the leg up in this category due to the other services they provide.
Customer Service
Let's talk about customer service – something we all love to hate. Venmo's support can be on the slow side, and good luck getting someone on the phone. Cash App's customer service isn't exactly top-notch either. But they have a dedicated Twitter account that often responds to complaints more quickly. Both could improve here, but Cash App edges it out for me.
Final Thoughts
In the grand showdown of Venmo vs. Cash App, it ultimately comes down to personal preference. If you're into social sharing and higher transfer limits, I'd go with Venmo. But if you prefer a simpler UI, and are also curious about filing taxes and investing, Cash App is the play.