Image via UnSplash: Giorgio Trovato
There's so much to do before the end of the year. And so much of it seems to zap your bank account. Hosting Thanksgiving? Holiday shopping? Decorating and decking the halls? All of it costs money. But there's one way to get some money back before the close of the year — your FSA. Just make sure you don't miss the deadline.
That's right, the FSA deadline is coming up. And if you haven't drained that FSA account dry, you're leaving money on the table. So what are you waiting for? Get those reimbursement dollars and put some money back into your pockets this season for a change.
Not sure where to start? Here's the 411 on FSAs and everything you should be buying with your remaining funds.
What is an FSA?
An FSA, aka Flexible Spending Account, is an employee benefit that lets you stash away pre-tax income for later use on your medical expenses. The amount varies based on whether you have dependents or if you're married, etc. Check your benefits portal or contact HR if you're not sure if you have one or how to access it. About 43% of employees have an FSA allowance, so take a look.
Since it's tied to your employer, it's definitely something you want to use. Wasting your FSA allowance is like throwing a portion of your salary away. You worked hard, you earned it. So use it before you lose it.
How does an FSA work?
From the day your plan is active each year, you can withdraw your funds to pay for a ton of different health services and products. From medication to co-pays. Covid-related supplies, and even menstrual products anything for the good of your health is fair game. Some more niche FSA-approved purchases include deep massage guns and even some of the costs of buying and maintaining a service animal.
To get your benefits, you can either withdraw funds or save your receipts and get reimbursed later.
What is the difference between FSA and an HSA?
A Health Savings Account (HSA) lets you set aside pre-tax and tax-exempt money to pay for qualified medical expenses. Like a savings account, it stays there until you use it – and many even earn interest, like an investment account. Your HSA also doesn't expire, so no deadlines. Instead, your funds roll over. And since it's not tied to your employer, you can carry HSA funds from job to job — even after you change health insurance plans or retire.
When is the FSA Deadline?
For most employees, the deadline to use your funds is December 31st. Employers have some leeway, so make sure to double-check. But for most of us, it's go time.
And while there was a rollover grace period during the pandemic, now, the leniency of the deadline depends on your employer. So make sure to make your FSA-eligible purchases, or request your reimbursements now!
Before the deadline passes, make sure to stock up on essentials and even get your money back from past purchases (if you have your receipt!). And if you're looking to discover some exciting FSA-eligible purchases to make before New Year's, here are a few we're shopping:
All products featured are independently selected by our editors. Things you buy through our links may earn us a commission.
If your FSA is buying, it's easier to justify splurging on suncare. This 2-in-1 Bask Suncare kit comes with a spray and lotion sunscreen. I'll be buying this in bulk. Sunscreen is a must, even in the winter!
Bask Suncare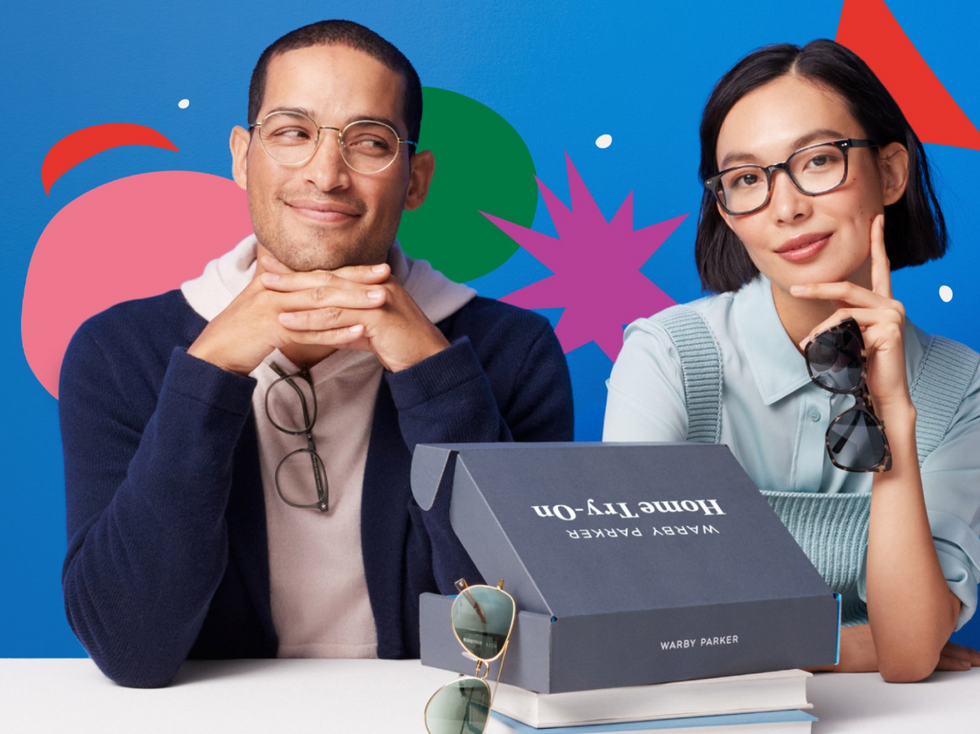 www.warbyparker.com
Glasses, contacts, and even your annual eye exam are covered under your FSA. I get all three taken care of at Warby Parker for stylish specs and updated prescriptions.
Warby Parker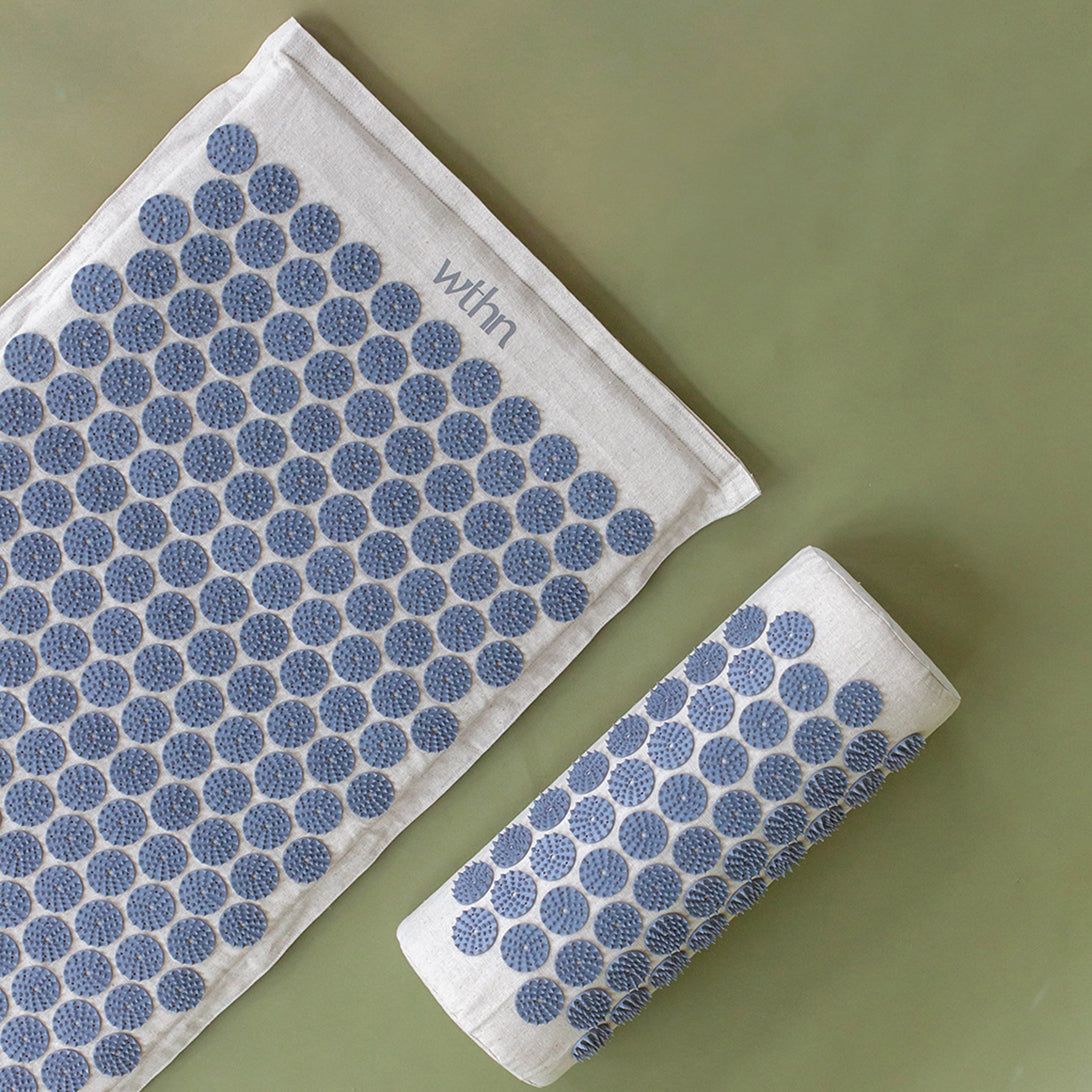 Stress relief is covered under FSA guidelines, including acupressure mats and pillows. This WTHN mat targets stress and tension — while also being aesthetically pleasing. I've been eyeing it on Instagram for ages and I finally get to take the plunge.
WTHN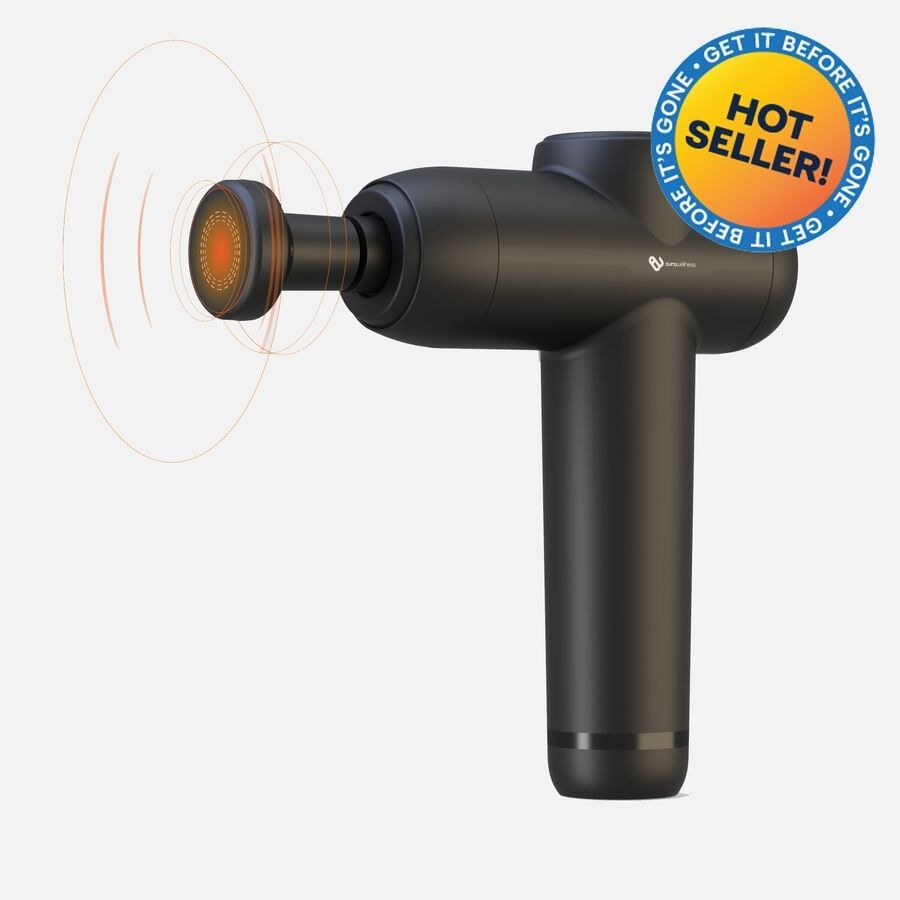 Get pointed pain relief with heat and pressure with this state-of-the-art device. It comes with multiple attachments for personalized, customizable treatments each time you use it.
Aura Wellness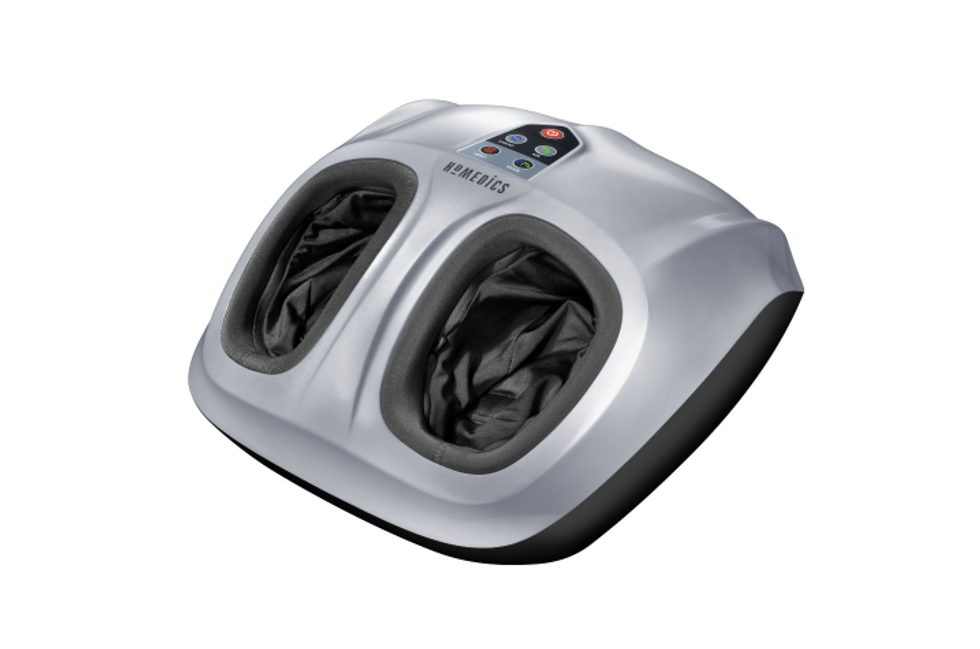 HoMedics® Shiatsu Air Pro Foot Massager with Heat in Silver

Spend all day on your feet? That could have adverse health effects. But don't worry, foot relief tools like home pedicure stations and massagers are all covered by your FSA. This heated Shiatsu massager is the answer to all your foot-pain problems.
HoMedics®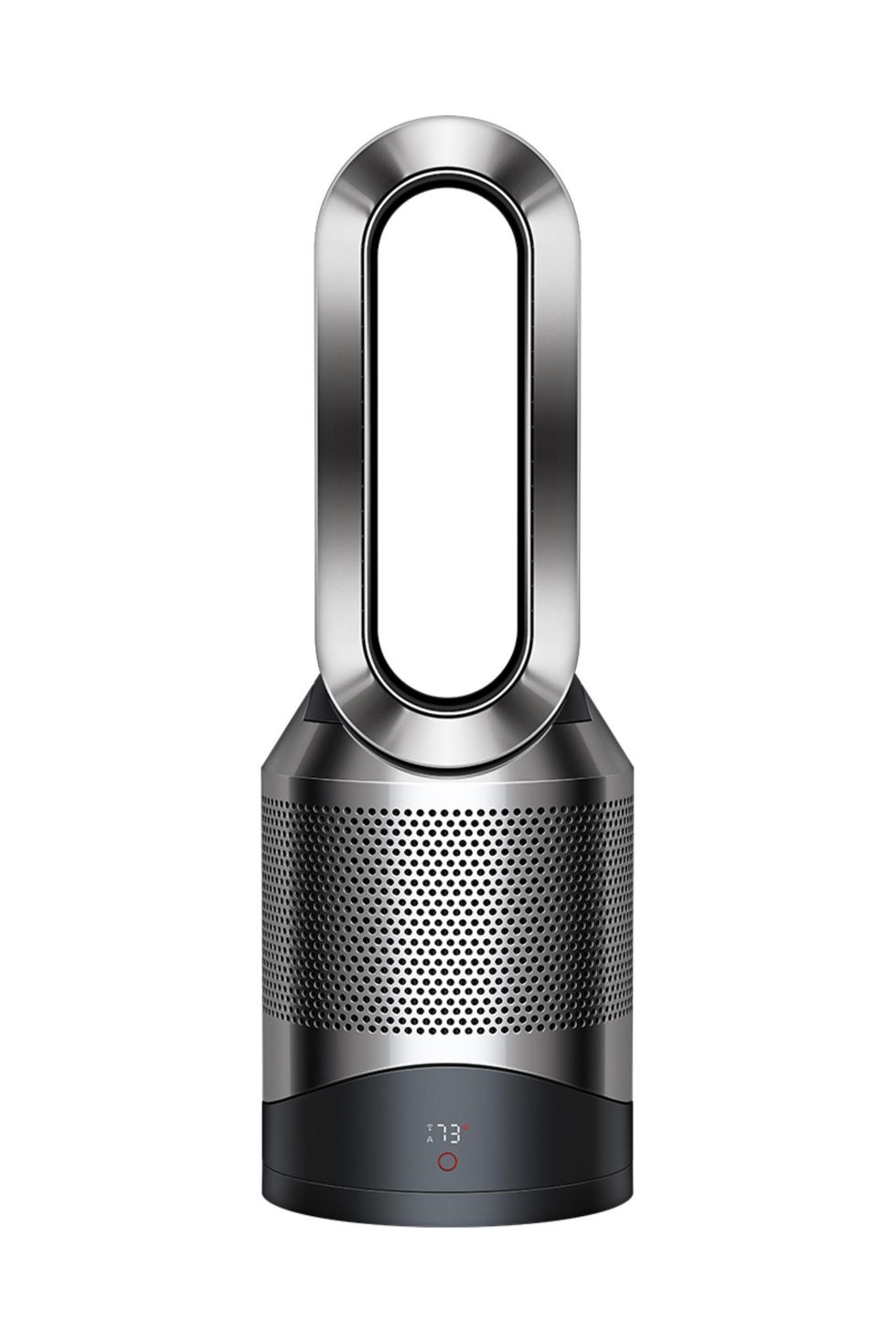 Dyson Pure Hot + Cool Link™ HP02 purifier heater (Black/Nickel)
Got allergies? You might be able to get your air purifier covered. This one might take a doctor's note, but it's worth the try.
Dyson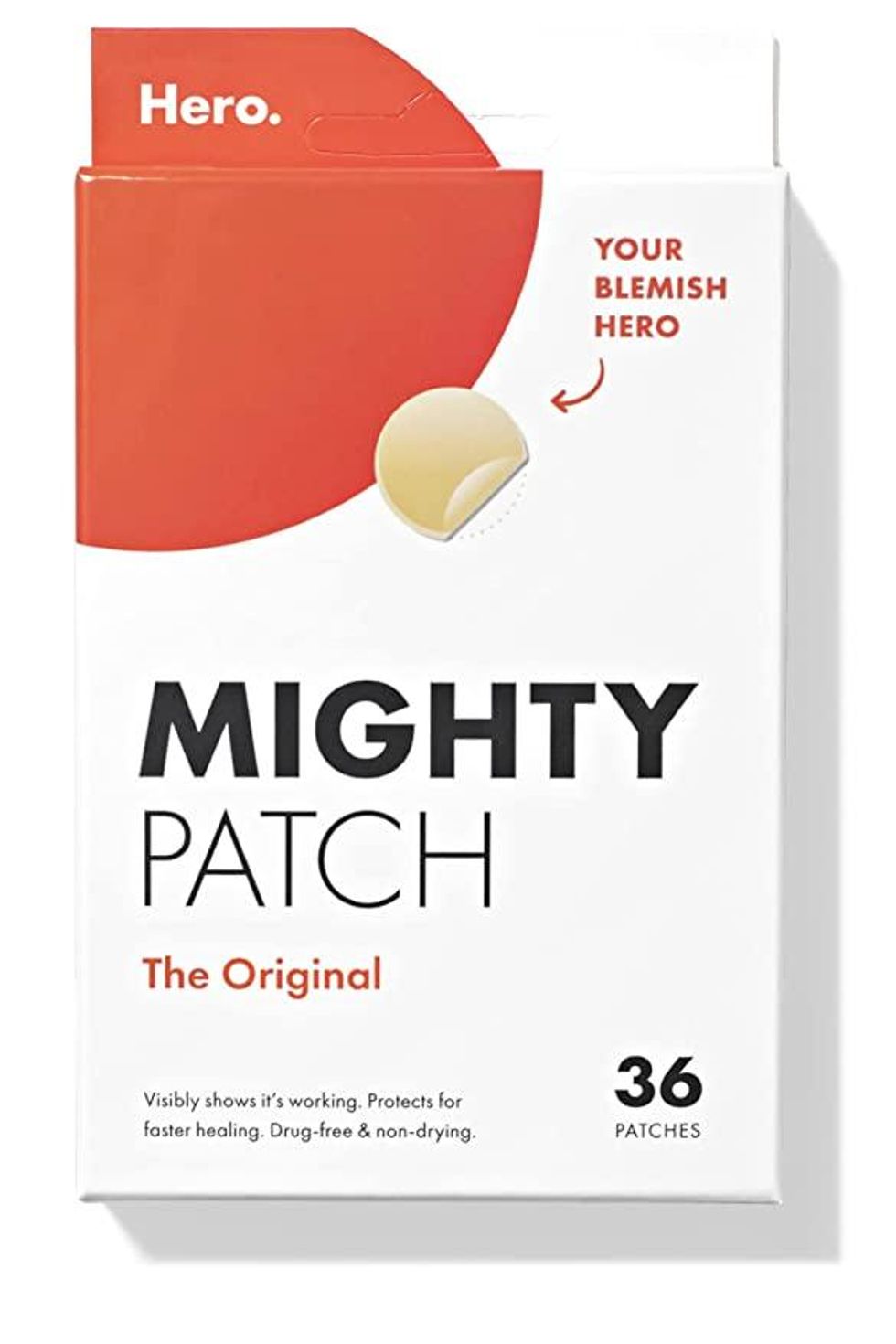 Mighty Patch Original from Hero Cosmetics
Amazing! Acne treatments are covered under your FSA — and my hormonal breakouts could not be happier to hear it. I can finally justify spending on these viral Mighty Patch pimple patches.
Mighty Patch
<
Need help managing your vacation property? We found the right solution.
Owning and managing a vacation property can be a ton of work. If you're planning on doing it yourself, there are so many things to consider — advertising, responding to guests, managing your bookings, cleaning, and more. Plus, the vast choices for a property manager can be even more overwhelming.
Luckily, our editors have found the perfect management company to help with your vacation property— Vacasa.
Before signing with a manager to manage your vacation home, know the 5 red flags to look out for.
1. Difficult to get in touch with
Communication is vital. Some companies can take hours to respond to you and your guests. Meanwhile, Vacasa has 24/7 guest support and a local team right in town. That will save you the hassle of answering those late-night calls and texts from guests requesting the Wi-Fi password.2.
2. Bad pricing strategy
It can take time to book out the property so that you actually make an annual profit. Vacasa has exceptional marketing techniques and will make sure you're priced at the best rate, even during off-season. They'll customize your vacation home's nightly rates to meet market demand, taking into account factors like local events, weather, and seasonality. Homeowners have earned an average of 20% more per year with Vacasa.*
3. Complicated sign-up process
Other companies make you go through long and drawn-out sign-up processes. Vacasa's process is super simple. To start, they'll give your house a once-over to see if it's a good fit. Then they'll share the management agreement — which you can cancel at any time with 90 days' notice. Once you're fully signed up, they send over a local professional vacation rental photographer to shoot your marketing photos and start building out your vacation rental listing.
4. Restrictions on your own vacations
It shouldn't be a challenge to book a stay for yourself—or your family—in your own vacation home. Sadly, some management companies make you jump through hoops to book your own reservation. Or, worse, limit how many days you can stay. With Vacasa, you'll have a personalized dashboard where you can see your home's complete booking calendar, reserve personal vacation time, and review your earnings in real-time.
5. Too many additional vendors to hire
A vacation home requires many different services, like housekeepers, gardeners, plumbers, photographers, and more. With Vacasa, your local team will handle everything for you. Plus, work with vetted partners to care for your home. Goodbye collecting quotes. Forget about fielding calls from vendors and driving out to meet them.
Owning a vacation home and trying to manage it yourself is tricky. Vacasa is the ideal partner that can help take care of all your management needs.
Vacasa takes care of everything from listing properties to handling bookings to thoroughly cleaning your vacation home after every stay —all included in your management fee. They'll also take care of targeted marketing through emails, social media, and Google.
Turn your vacation home into a dream property and flourishing investment. With Vacasa, there are no red flags, only green.
* Based on properties August 1, 2017 - January 1, 2019. Data includes 12 months before Vacasa and 12 months after onboarding.
Investir peut être risqué, mais plus vous disposez d'informations, plus il est facile de faire des choix judicieux. Les cryptos, les actions* et les matières premières pourraient être un excellent moyen d'accroître votre patrimoine à long terme.
Mais le système financier actuel est si complexe, exclusif et coûteux que la plupart des gens ne savent pas par où commencer.
Il est normal de se poser tant de questions quand on débute. Par où commencer ? Comment cela fonctionne-t-il ? Comment être sûr qu'il ne s'agit pas d'une escroquerie ?
Nos rédacteurs ont fait des recherches et ont trouvé un endroit fiable pour commencer à investir : Bitpanda.
Bitpanda est une plateforme clairement structurée qui vous permet d'investir n'importe quelle somme d'argent dans les actions*, les cryptos et les métaux de votre choix.
Pour découvrir tout ce que vous devez savoir sur Bitpanda, lisez ce qui suit :
Qui est Bitpanda ?
Bitpanda est le courtier européen n° 1 pour les actions*, les cryptos, les indices, les ETF* et les métaux précieux. Elle a commencé il y a 8 ans avec l'objectif de rendre l'investissement accessible à tous grâce à leurs produits financiers faciles à utiliser. Comptant maintenant plus de 3,5 millions d'utilisateurs, Bitpanda est l'une des fintechs dont la croissance est la plus rapide en Europe.
Bitpanda, est-elle réglo?
Oui. Nous avons été très impressionnés par les efforts déployés par Bitpanda pour rendre le tout aussi sûr que possible, car beaucoup d'autres sociétés dans ce domaine ne sont pas du tout réglementées.
Bitpanda est l'une des plateformes de trading les plus sûres et les plus sécurisées que nous ayons trouvées. Bitpanda GmbH est réglementée et conforme à la législation européenne et est un fournisseur de services d'actifs numériques enregistré auprès de l'autorité autrichienne des marchés financiers (FMA). Bitpanda Payments GmbH possède une licence PSD2 de fournisseur de services de paiement et Bitpanda Financial Services GmbH une licence de société d'investissement. Elles utilisent l'authentification à deux facteurs pour assurer une sécurité supplémentaire à votre compte.
Comment puis-je m'inscrire ?
Pour garantir la sécurité de votre compte, la procédure d'inscription comporte plusieurs étapes.
Tout d'abord, vous créez votre compte et confirmez votre adresse e-mail. Vous devrez ensuite vérifier votre identité en envoyant une photo de votre pièce d'identité. Une fois cette vérification effectuée, vous serez invité à effectuer un petit dépôt qui est de minimum 25 CHF. Contrairement à d'autres plateformes de trading, il n'y a pas de minimum avec Bitpanda.
Ensuite, vous pourrez commencer !
Quel type d'investissement propose-t-elle ?
Bitpanda propose plusieurs types de produits. Elle s´est lancée avec son portefeuille de cryptos : c'est son gagne-pain. Elle propose également des actions*, des ETF* et même des métaux. Oui, vous pouvez même acheter de l'or ! Vous pouvez acheter, vendre ou swapper plus de 100 actifs numériques dans le même portefeuille. Vous pouvez également investir avec Bitpanda Savings, qui achète automatiquement à un moment donné. Vous pouvez tirer profit de votre argent pendant que vous vivez votre vie et acheter des bitcoins, de l'Ethereum, de l'or et plus encore sur une longue période.
À qui convient Bitpanda ?
Nous avons trouvé la plateforme très facile et instructive, car Bitpanda a été conçue pour offrir une expérience utilisateur la plus simple, permettant aux investisseurs débutants comme aux experts chevronnés d'investir dans ce en quoi ils croient.
De plus, le site contient une tonne de ressources éducatives pour ceux qui en ont besoin. L'équipe du service client extrêmement fiable est là pour vous aider en cas de problème.
Quelles monnaies utilise-t-elle ?
Bitpanda utilise l'EUR, le CHF, le GBP, l'USD ou le TRY pour payer ou retirer de l'argent, ainsi qu'un large éventail de fournisseurs de paiement et de retrait.
Que disent les autres clients ?
Ne nous croyez pas sur parole. Voici quelques avis d'utilisateurs réels de Bitpanda :
« Bitpanda est, à mon avis, la plateforme la plus facile à utiliser dans l'espace de cryptos. Je l'utilise depuis 2018 et je n'ai jamais eu de problèmes. » – Gabriel K.
« La plateforme est structurée pour être très simple à utiliser pendant que vous négociez tout, d'un large éventail de crypto-actifs aux métaux précieux et aux actions fractionnées 24h/24 et 7j/7. » – Mathias P.
« Je suis un utilisateur de Bitpanda depuis de nombreuses années. . . Tout est super simple et clairement présenté. Vous pouvez effectuer votre premier achat en quelques clics seulement. » – Duc.
Comme vous pouvez le constater, Bitpanda est la voie à suivre si vous souhaitez commencer à investir. Elle dispose d'un excellent indice de cryptos, d'actions* et de métaux. La plateforme est très facile à utiliser et, surtout, elle est sécurisée. Découvrez Bitpanda et commencez à investir dès aujourd'hui !
Bitpanda : Achetez, vendez et swappez les cryptomonnaies de votre choix, à tout moment, où que vous soyez.
Les informations fournies dans ce support publicitaire ne constituent pas un conseil en investissement, ni une offre ou une incitation à acheter des actifs numériques.
Cet article n'est fourni qu'à titre d'information générale et aucune déclaration ou garantie, explicite ou implicite, n'est faite quant à l'impartialité, l'exactitude, l'exhaustivité ou la justesse de cet article ou des opinions qu'il contient, et aucune confiance ne doit y être accordée. Investir comporte des risques. Veillez à effectuer vos propres recherches avant tout investissement.
Le produit Bitpanda Savings Plan permet l'acquisition continue d'actifs sur la plateforme. Le staking vous permet de participer à la validation des transactions sur les blockchains proof of stake, pour lesquelles vous serez récompensé.
*Les actions et les ETF sont des actifs sous-jacents des contrats dérivés.Tout investissement financier peut impliquer la perte du capital investi, les prix des crypto-actifs étant particulièrement volatils..