The Ultimate Guide to Selling Funko POPs
Funko
Even if you don't know the first thing about collectables, you know Funko POPs.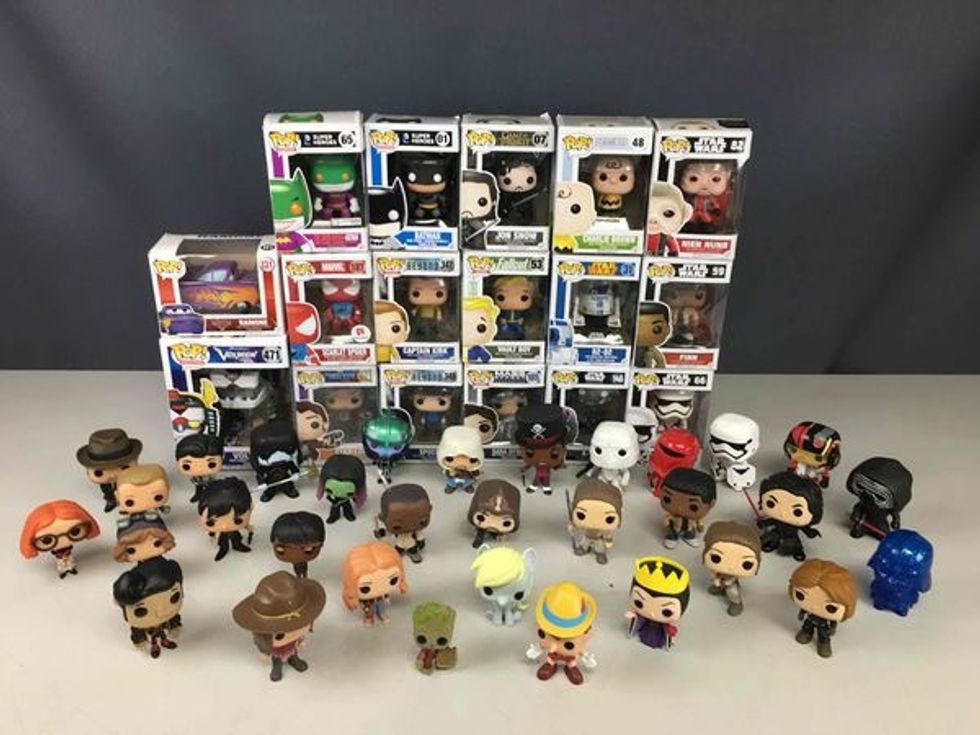 Funko
Everyone does. They're absolutely everywhere, from comic book shops to big box stores to movie theater concession stands. Many people think Funko POPs are cute, with their big black eyes and uniform features. Others think they're creepy for pretty much the same reasons. But love them or hate them, you'd be surprised to discover that some Funko POPs, which retail for roughly $10, can fetch well over $1000 on the secondary market.

In no uncertain terms, there's money in POPs. So whether you're looking to sell off a few old pieces, a massive collection, or even to start flipping from scratch, this guide to selling Funko POPs will cover all your bases––from valuing your collection to spotting fake POPs.
A Brief Warning on Collectible Markets:Collectible markets are almost always speculative and are incredibly prone to bubbles. Never purchase collectibles as investments, especially long-term ones, if your ultimate goal is monetary profit. With collectibles, the best rule of thumb is to buy what you like and only spend money that you're okay with losing.
Identifying High-Value POPs
POPs are mass-produced collectibles, with most individual figures receiving runs of well over 10,000 units. Considering the market saturation and wide availability of most POPs, the vast majority never accumulate value. So when you're going through your POP collection, how do you spot the money pieces?
The best way to check market value for any individual POP is to check recent Ebay sold listings.
Poppriceguide.com (PPG) provides a great shortcut, aggregating prices from eBay. It's also a great tool for tracking inventory of your collection. That being said, PPG is prone to accidentally factoring in the prices of bootlegs for certain POPs, so to get an accurate idea of a rare POP's price, it's always best to double-check eBay sales directly.
Here are a few types of POPs to look out for:
Exclusives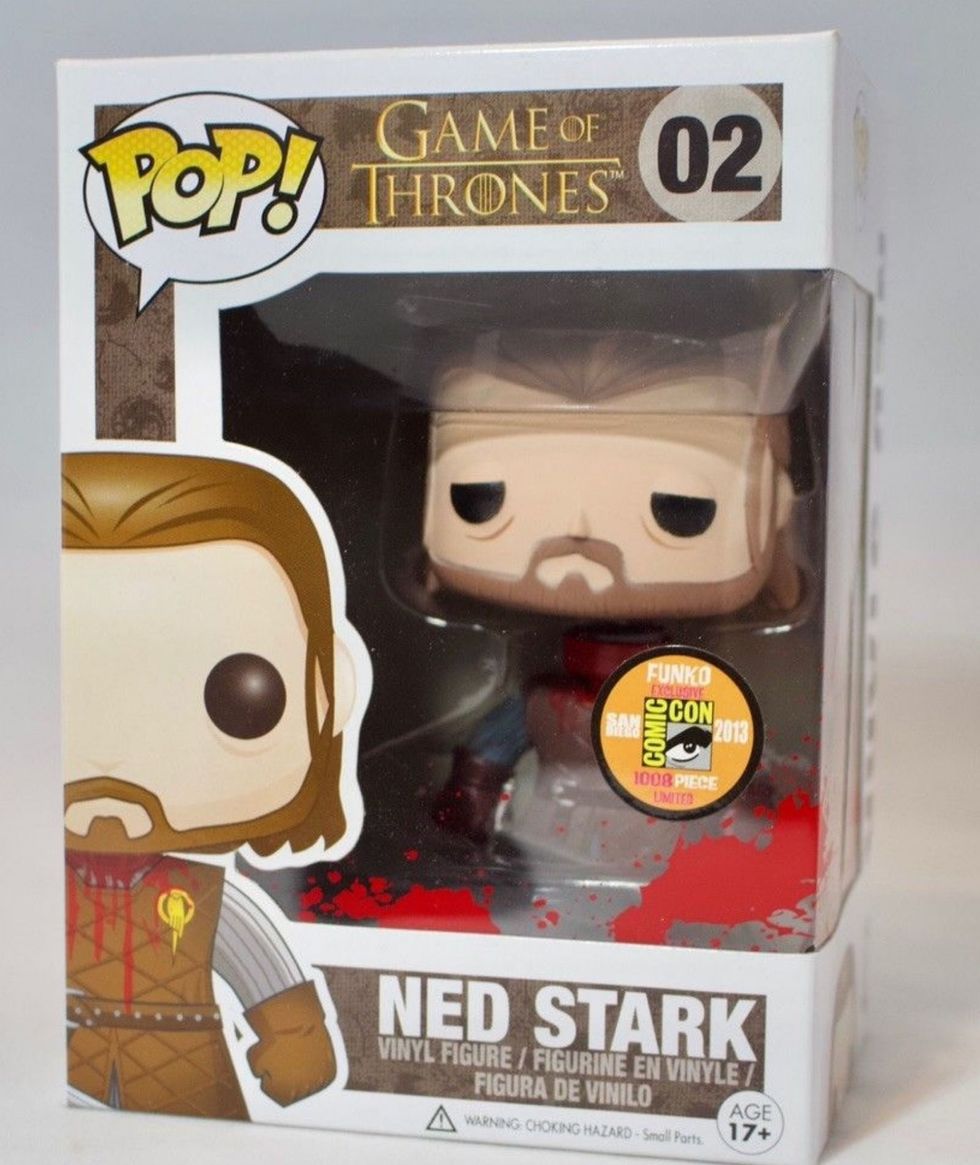 Funko
While most POPs are readily available anywhere, certain POPs are exclusive to a specific store. These will be marked by an Exclusive sticker, although it's important to note that licenses differ by country. Just because something is exclusive in the US does not mean it's exclusive overseas. Sometimes exclusive stickers will warrant extra market value, but only by a small amount.

Convention exclusives and limited number pieces also fall under this category, with a lot of pre-2015 convention exclusives counted amongst the highest value POPs in existence.
Chases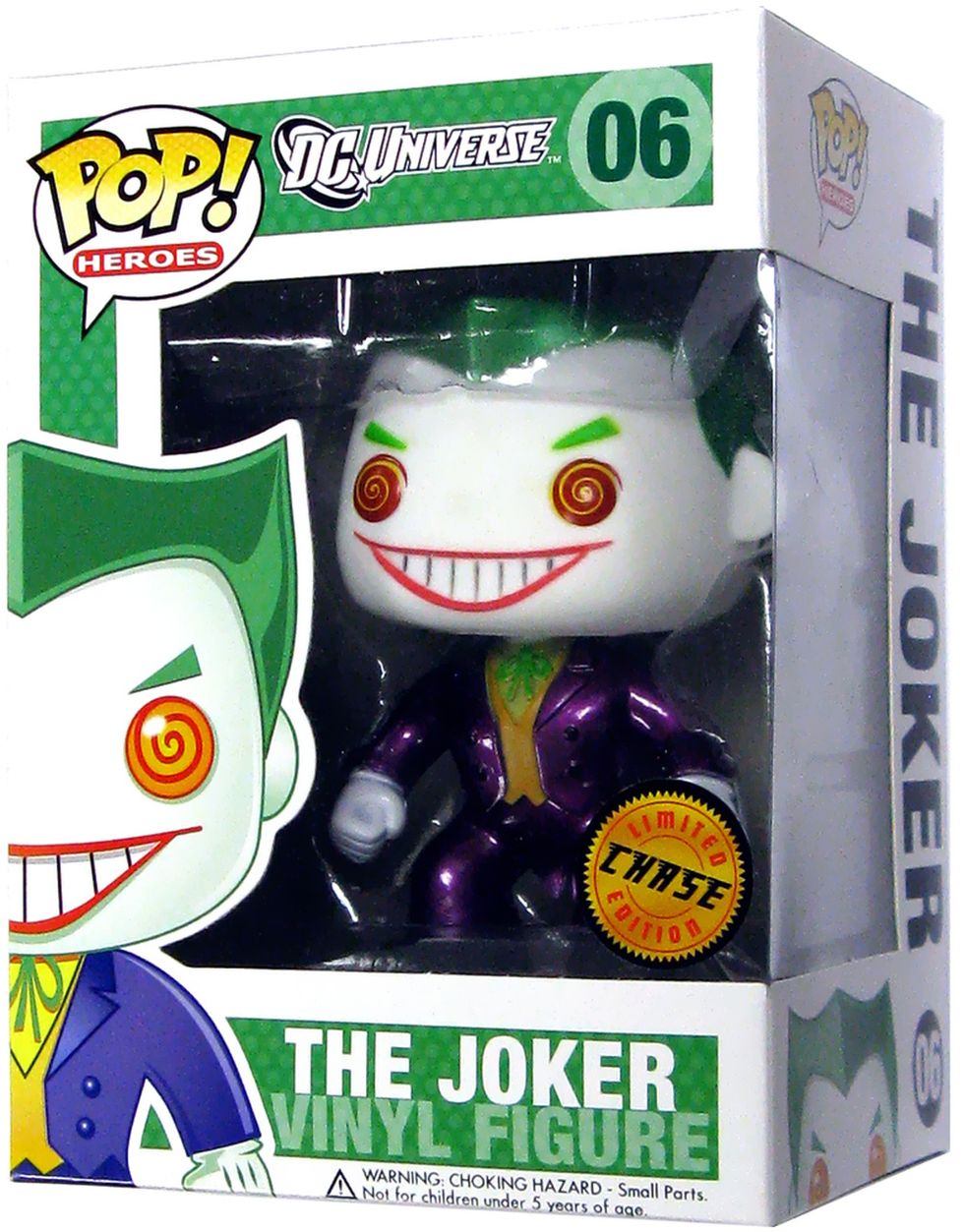 Funko
When a POP has a "CHASE" sticker, that means it's a rarer variant of a different POP. Chases are generally inserted at a 1:6 ratio, meaning that for POPs with a Chase, there are five times as many common variants.

Older Chases were produced at a 1:36 ratio, though, so if you happen to own any Chases that were made pre-2015, you might be sitting on something very rare.
Vaulted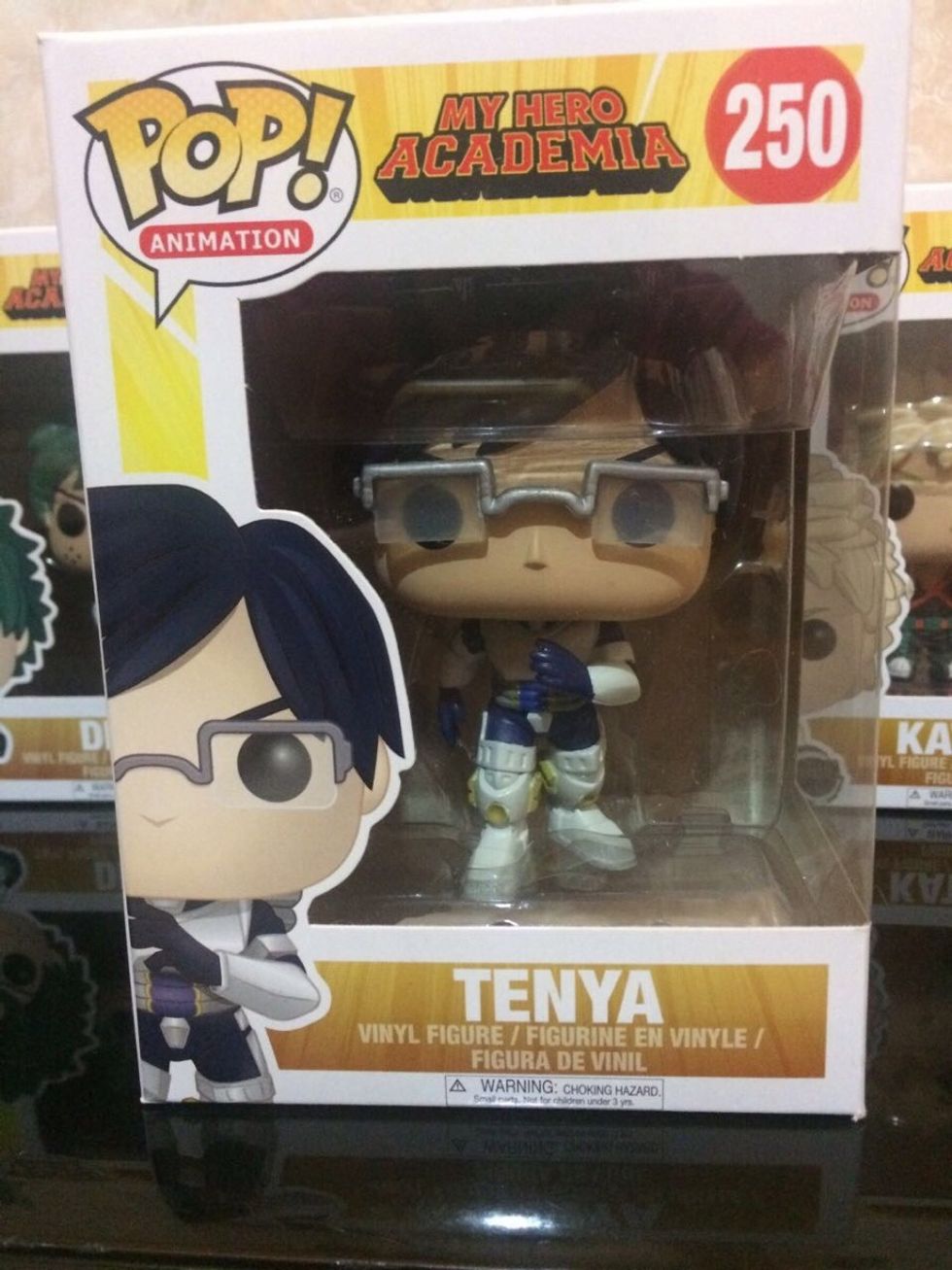 Funko
When a POP gets "vaulted," that means it's been officially retired by Funko. Vaulted POPs won't ever be made again, and it's not uncommon for a recently vaulted POP to shoot up in value. "Vault" status can be tricky to find, but the Funko app is a good place to start. The app can be finicky though, so sometimes the best way to figure out if a specific POP is vaulted is simply to ask around.

Protos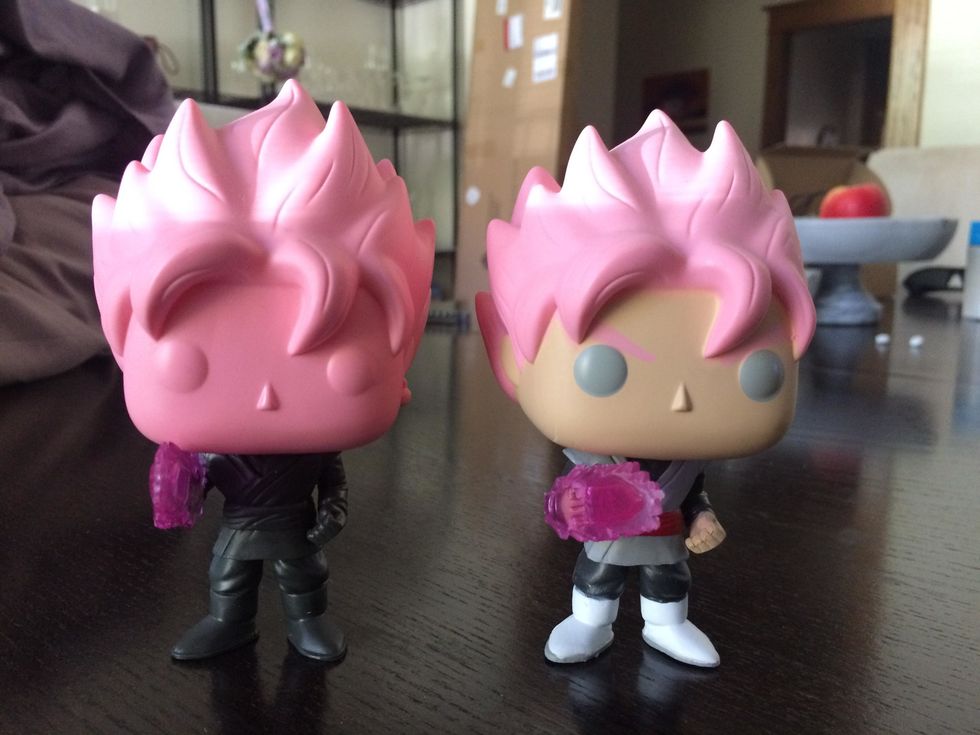 https://www.reddit.com/r/funkopop/comments/6zofk1/super_saiyan_rose_goku_black_proto/
Proto POPs are typically unfinished versions used during the production process. Funko gives these away at official events, and there are entire sub-markets dedicated to collecting them. The majority of proto POPs on eBay are scrapped copies from Funko's factory in China, so most proto POP sales are made through private communities like the Funko Funatic forum.

Spotting Fakes
Valuable POPs, especially anime ones, tend to get targeted by Chinese bootleggers who flood the market with fakes. As a result, always make sure that the POPs you plan to buy or sell are the real deal.
While different POPs have different tells, there are a few general guidelines you can use to distinguish authentic POPs from fakes.
For a case study, we'll look at one of the most valuable and commonly faked POPs around: Planet Arlia Vegeta.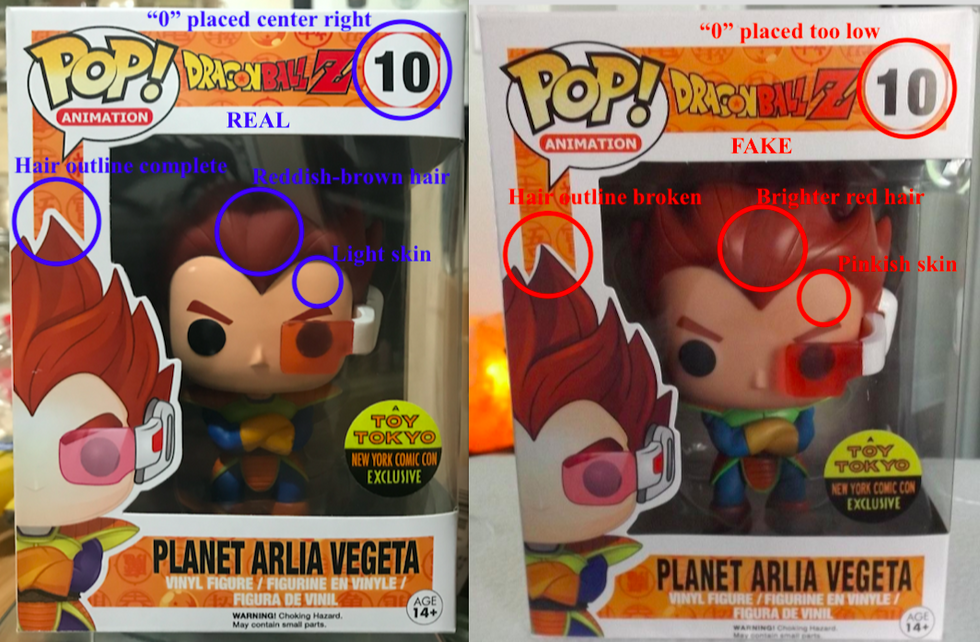 My real PA Vegeta compared to a bootlegDan Kahan
1. Box Printing Placement: Fake POPs usually have some sort of box printing issue that distinguishes it from the real ones. Bootleg PA Vegetas have two: the placement of the "10" and the tip of the outline around Vegeta's hair. On real ones (left), the "10" is center-right, and the hair is fully outlined. Fakes (right) tend to have a lower, off-center "10" and a gap in the hair outline.
2. Coloring on the POP: While POPs are definitely not the most high-end collectibles on the market, fake POPs look especially cheap when compared to their licensed counterparts. On a real PA Vegeta (left), the skin is a light tan and the hair is a distinct reddish brown. Fakes (right) tend to have pinkish skin and brighter hair that skews more red. Some fakes also feature incorrect eyebrow placement.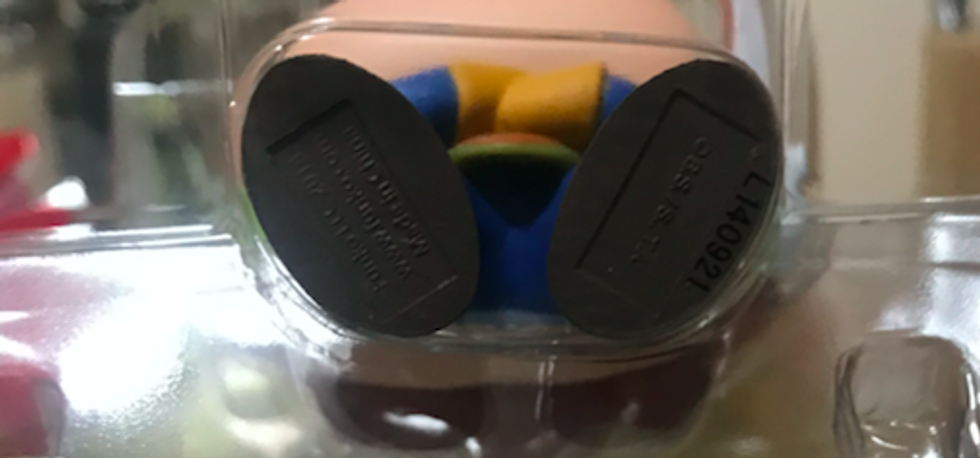 My Planet Arlia Vegeta's Foot StampDan Kahan
3. Foot stamp: Real PA Vegetas will always have "L140921" stamped on their foot. Some of the more convincing fakes try to replicate this though, so a stamp alone is not enough to distinguish a real one.

4. Some notes: There's a common misconception that every real POP has a stamp on the bottom of the box that matches the one on their foot. While that's usually the case, it's not always true. In special circumstances wherein POP boxes got damaged during shipment, Funko has been known to send out official, unstamped replacement boxes.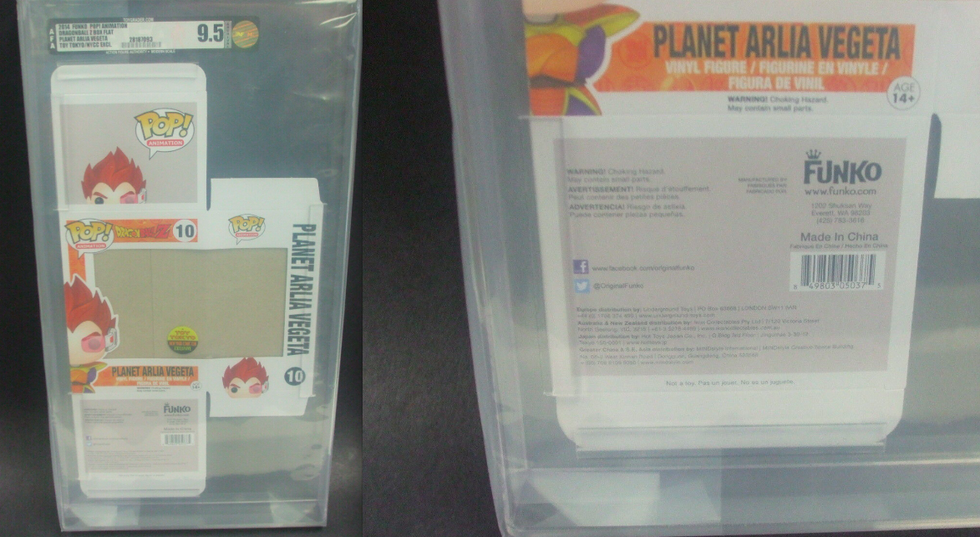 https://www.ebay.com/itm/AFA-9-5-Funko-Pop-Planet-Arlia-Vegeta-Toy-Tokyo-NYCC-Ex
PA Vegeta is a great example. While many PA Vegetas do have an "L140921" stamped on the bottom of the box, a number of PA Vegeta boxes got damaged in transit before they were sold at New York Comic Con in 2014. Funko rush-shipped mint, stampless replacement boxes for the retailer to swap out with the damaged ones before the con. It's unknown exactly how many genuine stampless PA Vegeta boxes exist, but they've been officially recognized by the Action Figure Authority (AFA) and are significantly rarer than their stamped counterparts.
Some fakes are a lot better than others. The most convincing fakes (usually customs) sometimes even replicate the proper hair and skin color. When in doubt, always seek advice from people who own the real one and preferably possess insider knowledge about Funko's business practices. There's a lot of misinformation floating around the Funko community!
Timing Your Sales
The POP market is almost entirely hype-based. which means that for most POPs, value hinges on fan excitement, be it for a new release or a particular character.
As a result, POPs tend to be most valuable immediately after they hit the market. This is the space where flippers thrive, buying brand new, exclusive POPs and selling them quickly while hype levels are high. Typically, flippers don't want to hold onto stock because, while prices are inflated upon release, most POPs settle down to a much lower market value after a month or two.
But even if you're just looking to sell off a few pieces from your personal collection, timing is everything.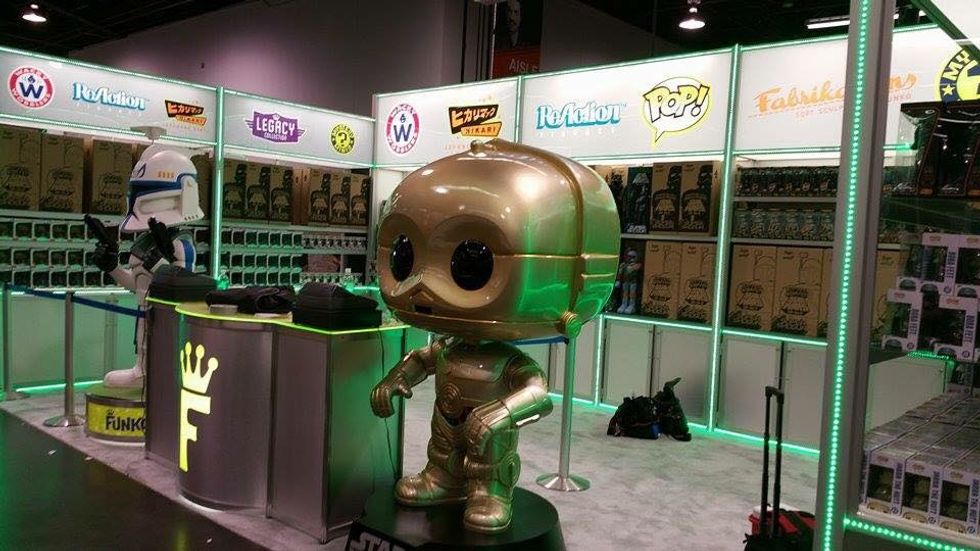 Funko
For POPs related to major ongoing franchises, values can often fluctuate alongside the series. Game of Thrones POPs peaked in value just before Season 8 began, with values dropping as the final season went downhill. Certain Tony Stark POPs shot up after Avengers: Endgame. And as morbid as it sounds, whenever a celebrity dies, POPs of the characters they played tend to rise in value.

Another important note: The POP market tends to dip around July and October every year, coinciding with San Diego Comic Con and New York Comic Con. This is when people tend to sell off old POPs en masse to make space for the new convention exclusives they want, so if you can help it, pick a different month to get rid of your unwanted pieces.
eBay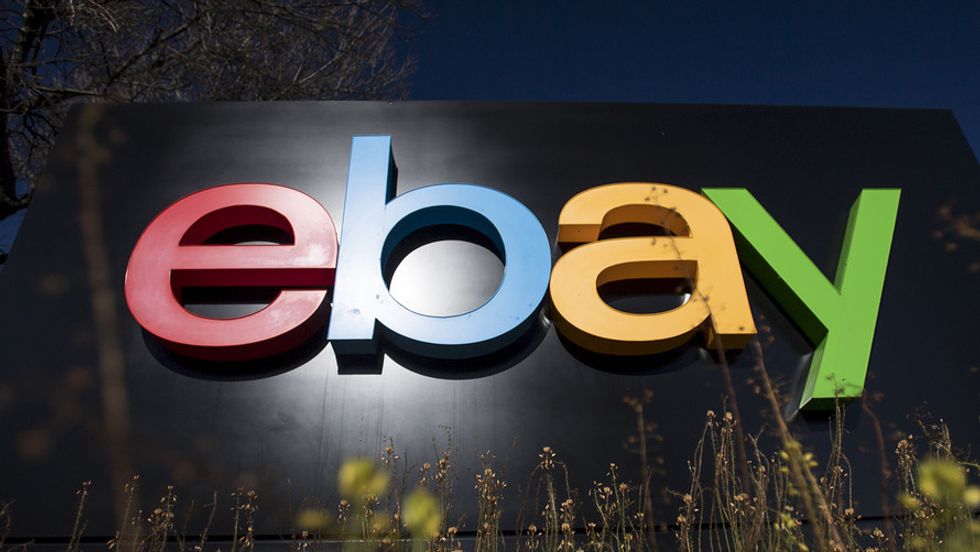 Ebay
Ebay is the easiest place to sell your POPs. To maximize profits, sellers generally list their POPs individually or in small lots curated by franchise.

When selling POPs on eBay, especially valuable ones, make sure to take extensive pictures. Ideally, you want one from every side of the box, alongside separate pictures of any major box flaws. Make sure to list any flaws in the text portion of the listing as well, and mark the POP as "Used" if the damage is extensive. POP collectors are notoriously picky about box condition, so providing the most accurate presentation of the pieces you want to sell will help protect you if any disputes arise.
The best part about selling on eBay is that after you make your listings, there's no need to consistently monitor them. As long as you answer any questions buyers send your way, you can usually just leave them up until someone either purchases or sends an offer.
Remember to price accordingly though, as eBay takes a 10% cut from the final value you receive from your buyer, and Paypal takes a little under 3%.
Alternatives to eBay include Mercari and OfferUp, but neither get anywhere near the amount of traffic that eBay does.
Community Sales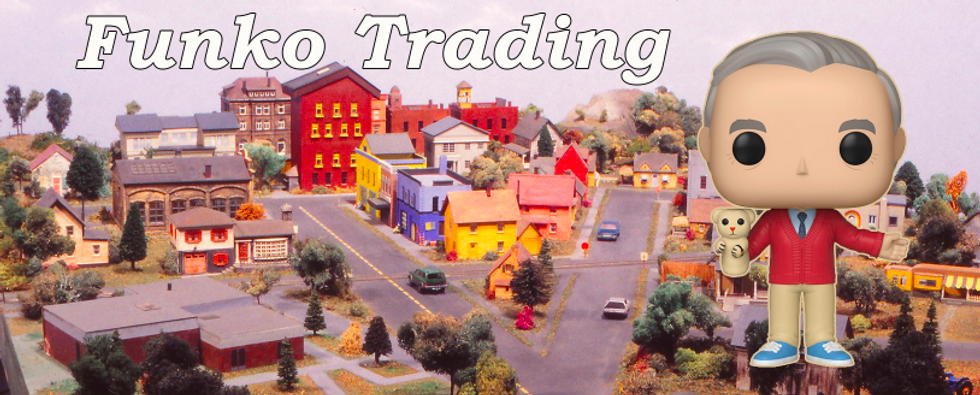 https://www.facebook.com/groups/funkotrading/
If you want to avoid the 10% eBay fee, community sales are another viable route. Dedicated Facebook groups like "Funko Trading" and the Funkoswap subreddit provide open markets for buyers, sellers, and traders to coordinate POP transactions.

On top of avoiding eBay fees, the biggest upside to community sales is the added level of transparency. Both buyers and sellers are accountable to the larger community, so you know you're dealing with other real collectors and not scammers.
Assuming you have any truly valuable pieces, community groups are usually the best way to find interested buyers. There are also plenty of smaller community groups on Facebook catering to collectors of specific POP franchises like Dragon Ball and local groups for in-person meets.
The main downside to community sales is the effort required. Most groups are relatively active, meaning that if you want people to buy your stuff, you have a lot of competition. Group posts require constant monitoring, messaging interested buyers, and accommodating requests for specific pictures. People in groups also tend to be looking for deals, so expect to sell below PPG prices if you want to move stock in a timely fashion.
Lot Sales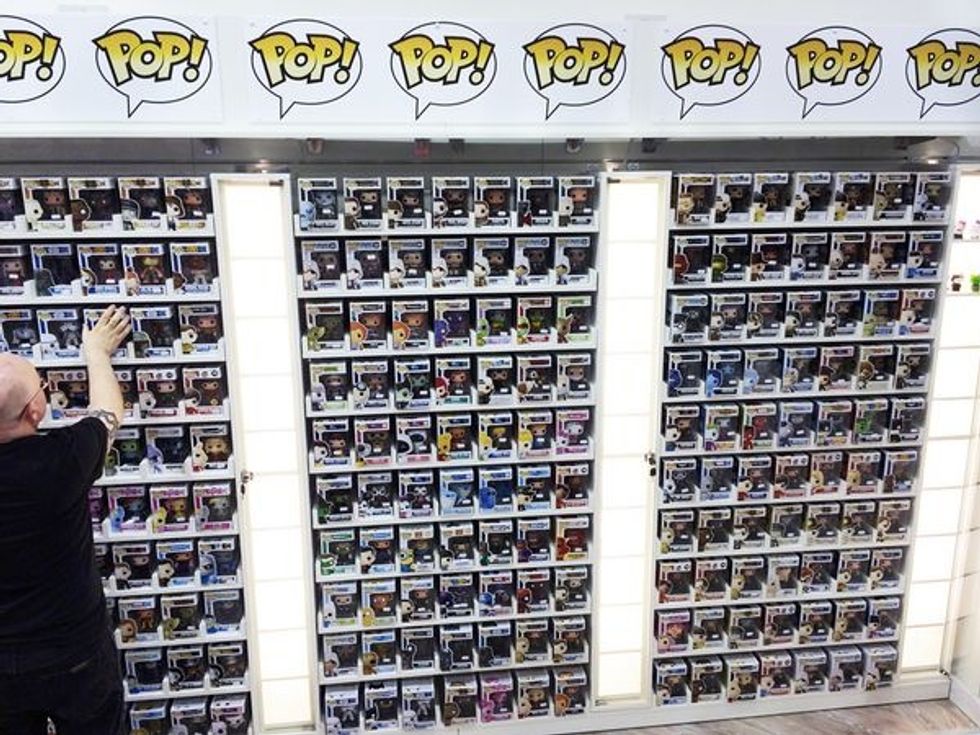 Funko
While not recommended for small collections or POPs in the $500+ range, sometimes lot sales are the best way to sell a massive POP collection, especially if you value your time and energy.

The general idea behind lots is that you sell a large number of POPs for a discount in order to get rid of common pieces quickly. To incentivize, you typically include some higher value POPs in the mix, too.
While smaller lots separated by franchise can be sold on eBay, your best bet for lot sales is usually established stores like 7BucksAPop, who buy collections to resell. Other lot buyers who own stores can be found in the POP groups, and they'll usually be willing to help with shipping and transportation (which adds up when selling through massive lots).
Typically, lot buyers will be looking to spend around 50-55% PPG value for a collection, which sounds very low but can actually work out well if that collection includes a ton of commons that likely wouldn't sell quickly. In fact, when you factor in fees and shipping costs, sometimes lot sales can work out to a pretty similar profit (give or take a few $100) for a whole lot less effort. Moreover, you get all that profit in one lump sum instead of spread out over an indefinite period of time.
Wrap-up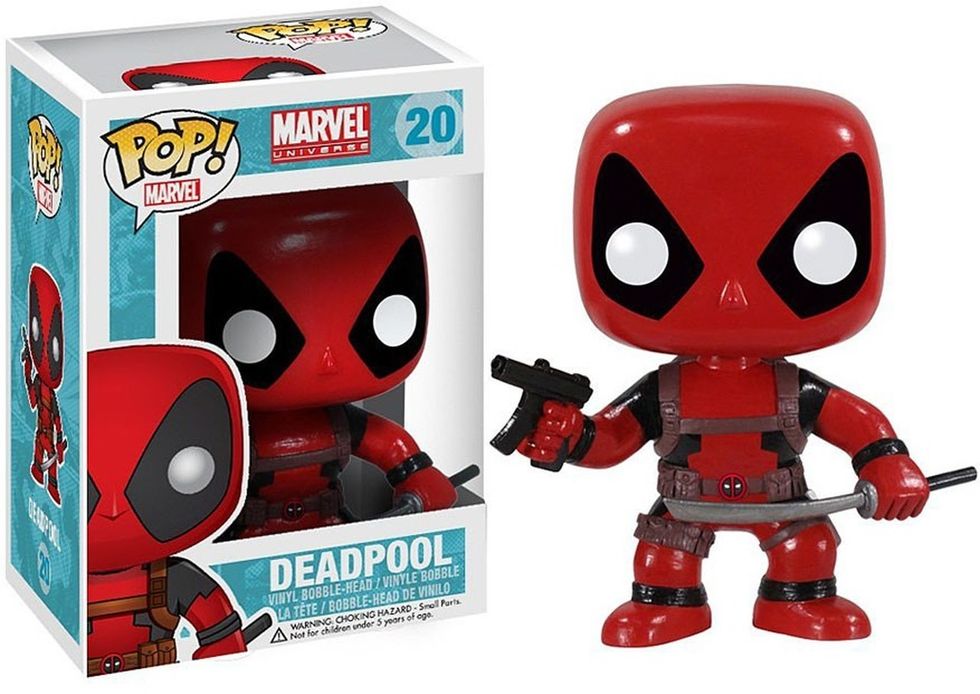 Funko
Hopefully this guide provides you with a solid groundwork to collect and sell POPs. If you still have questions though, there are always people in the larger community willing to provide assistance. Most importantly, remember that collectibles are supposed to be fun. Be careful of bootlegs and have a great time!