Getty Images/Maria Stavreva
Whether you're leaving a job involuntarily, departing for something new, or just want to prepare for the unknown, it is smart to understand all your options regarding your 401k.
Leave It Where It Is
401k plans differ based on the employer, but most will give you the option to leave your 401k where it is even when you don't work for them anymore.
Depending on the 401k's money options, your money might be better off in the investments at your old job than moving it elsewhere. If you are happy with the investment options in the existing 401k, but not necessarily with your other options, it may be best to stay put. I personally did this with an ex-employer's 401k, because I was happy with the expense ratios and investments they offered.
Larger employers tend to offer 401k programs at lower fees. Compare any fees from your previous employer's 401k plan to whichever vehicles you are considering transferring to first. To do so, check the expense ratios of the mutual funds offered in both plans.
Depending on how much money is in your 401k at the time you leave, it may not be a good idea to leave it and do nothing. Often, accounts with balances of $5,000 or less may be closed automatically. If this happens, the employer may end up sending you a lump sum check, or deposit the money into an IRA in your name. It's best to check with your employer first.
Know that you won't be able to make more contributions to the existing 401k once your employment ends. Withdrawal options are also limited. 401k benefits, such as retirement loans, are usually not allowed once you are no longer actively participating in the plan.
Roll It into a 401k with Your New Employer
Simplicity is the key to easy 401k management. The standard routine for 401ks when you switch jobs is to roll it into your new employer's retirement plan.
Having just one 401k to manage can be beneficial if you don't continuously dedicate time to review all your accounts. However, as we mentioned before, you should closely compare expenses and investment options before making that decision.
Roll It into an Individual Retirement Account (IRA)
You also have the option to roll over the funds from your 401k into an IRA account with a bank or brokerage firm, where your money will continue to grow tax-deferred.
One possible benefit of an IRA rollover is the plethora of investment options available to you. Many 401ks are limited to just a handful of mutual funds and bonds, whereas IRAs give you more choices.
Likewise, many 401ks limit the number of times in a year you can make investment changes (known as portfolio rebalancing). With IRA accounts, you're not limited to a select amount of times you can make such changes, giving you more freedom and flexibility with an IRA.
Many brokerages and banks are known for giving out incentives to new customers — and there's no shortage of handouts when it comes to opening a new IRA with them. You may be able to snag yourself a bonus while gaining more control over your retirement money.
As promising as IRA rollovers can be, it's not always going to be the best option for 401k funds. For example, let's say you've left a job for another and you're debating moving your previous 401k into an IRA or your new employer's plan. Always take into consideration employer matching contributions. Most employer's 401k programs will contribute a certain percentage or match what you put into the account. For example, let's say the program will match up to 6% of your contributions, and you contribute 6% of your salary that year which ends up being $3,000. With the employer matching contributions, you end up gaining another $3,000 for the year. If you choose the IRA, you could possibly miss out on a ton of money.
Take the Money
You always have the option to simply close out your 401k when you leave your job, but this is almost always a bad choice.
If you decide to take the cash when you aren't 59 ½ or older, then you will end up paying an excessive amount of taxes along with penalty fees that are usually around 10%.
Your Next Steps
Once you have decided which rollover option to take, your first step is to set up the new account. When the account is opened, the new provider will provide you with instructions to transfer the money. Usually, this means you are in charge of contacting the former employer's plan administration and letting them know you need to make a direct rollover.
<
401(k) Plan: Start off knowing what exactly this plan actually is. A 401(k) plan is a tax-deferred retirement plan that is offered through your place of employment. The plan can be a cash election, profit-sharing, or stock bonus plan, or a salary reduction per paycheck plan. This plan will help you save for future retirement. Planning wisely will make for the best returns come retirement time.
Accrued Benefits: This describes the benefits an employee with a 401(k) plan has already amassed to date based upon their salary and work time put in thus far.
Annuity: This is a contractual agreement where the insurance company is held to make regular payments to someone for the rest of their lifetime or an agreed upon time frame.
Auto Enrollment: Sorry, you're not getting a new car. This is actually the practice of enrolling all eligible employees in a retirement plan without their request to participate. If the employee wants to opt-out, they must file a request with HR.
Brokerage Window: In some cases, this is the glass pane where you can peek into the broker's office, but for our purposes, a brokerage window is when a 401(k) plan allows for employees to invest in stocks and funds offered by a brokerage firm and part of the employer's plan.
Elective Deferral: The amount an employee contributed to a 401(k) plan, either pre-tax or as Roth contributions if the employer's plan offers a Roth option. *See "Roth" below.
Employer Matching Contribution: Some employers will put money towards their employees' savings plans. Matching contributions are usually a set percentage of what the employee puts in, up to a fixed limit.
Employer Discretionary Contributions: Employers may have a plan at the end of the year for increased matching contributions or profit sharing. These are tax-deductible expenses.
ERISA: This stands for The Employee Retirement Income Security Act, established in 1974. This act sets standards for 401(k) plan administrators and holds up the same rights and regulations for all plan participants across the board.
Fixed Match: No, not a tennis game with a pre-determined winner, but a matching employer contribution that must be contributed each year to an employee's plan as part of the agreement unless otherwise amended.
Individual Retirement Account (IRA): This is a retirement plan that is person and tax-sheltered. Employees who work for a company that doesn't offer a 401(k) may opt for an IRA instead.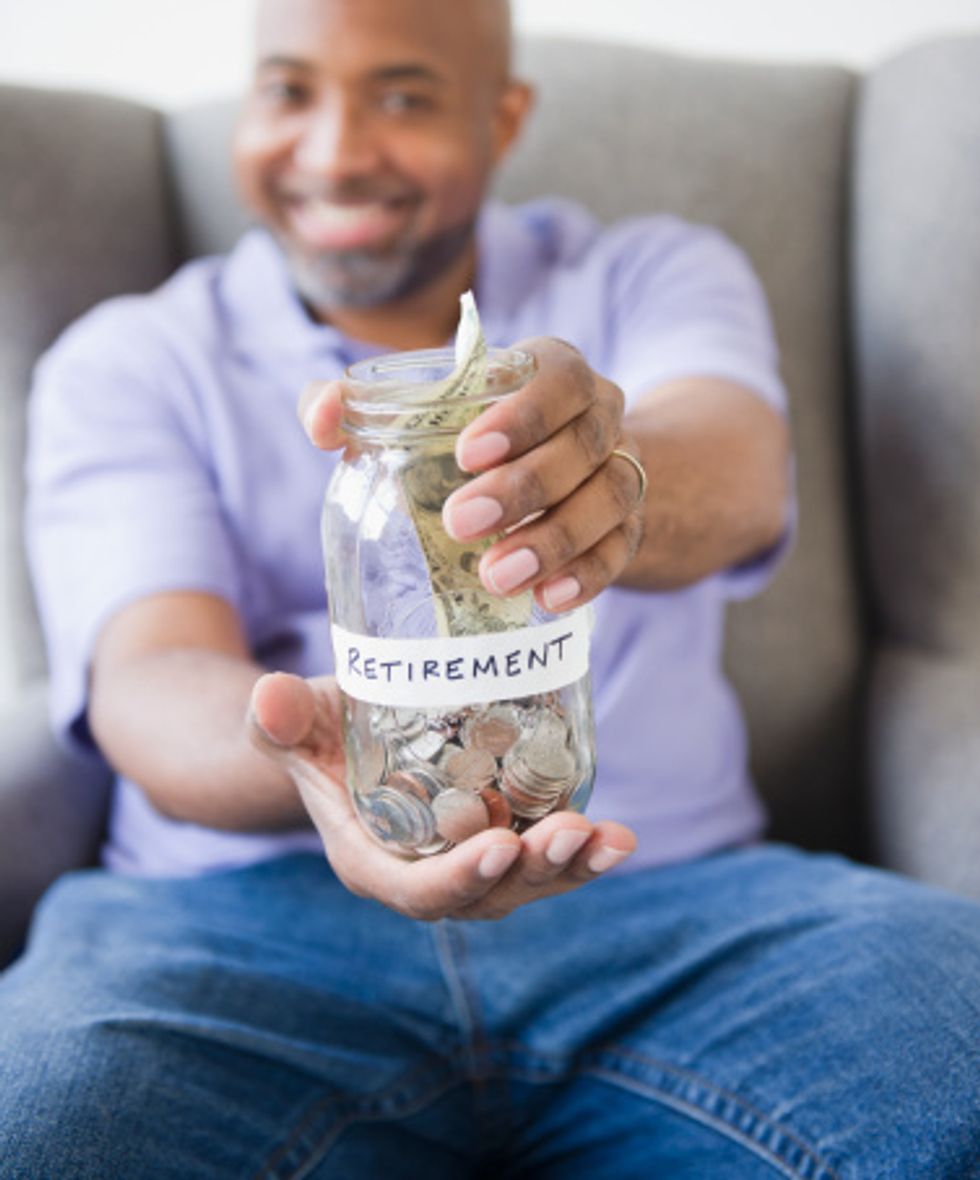 Longevity Risk: We all hope to have enough money saved to cover our expenses for the rest of our lives, but a longevity risk is the chance of outliving one's savings. Hopefully, we are all covered for life by contributing as much as possible during our working years.
Participant: This is the person who is eligible to make contributions to a 401(k) plan or to share in an employer's contributions to a 401(k).
Plan Provider: This is the company or firm that develops and sells the 401(k) plan to your employer. This may be a mutual fund company, an insurance company, a brokerage firm, or another related financial services institution.
Plan Sponsor: In a nutshell, your employer. The plan sponsor is the party that offers the 401(k) plan to their employees. They are responsible for choosing the plan and the provider and which investment options will be delivered by the plan.
Pre-tax: Contributions are put into a 401(k) before taxes are calculated. The employee's gross pay is then reduced by how much is put into the plan.
Retirement Plan: This is a plan person makes to set aside income for use during retirement. A 401(k) is an example of such a plan.
Roth 401(k): This is a special feature of a 401(k) plan that lets employees make contributions on an after-tax basis. The money will grow tax-free and can be withdrawn tax-free once the employee reaches the age of 59½ and has had the account for 5 or more years.
Tax-Deferred: Until money is withdrawn from a 401(k), no federal income tax is paid on contributions or earnings.
Vesting: This is the period of time an employee must work for an employer before they are eligible for a 401(k). Some employers start immediately while others require a year or more of employment.


It's time to prep for retirement. With this 101 on 401(k), you're on the path to saving for the "golden years!"
From Your Site Articles
Related Articles Around the Web
To answer this question in one word… YES! But before you run off and sign up for your 401(k) retirement savings plan with your employer, learn why having one is so important and how it can benefit you in the future. You never know what twists and turns your life will take, so planning ahead financially is smart and gives you security for you and your family. A 401(k) is a plan sponsored by your employer that helps you save retirement funds by taking a certain percentage from your pre-tax paycheck, in case you aren't already in-the-know. Here are the most important reasons a 401(k) is right for you.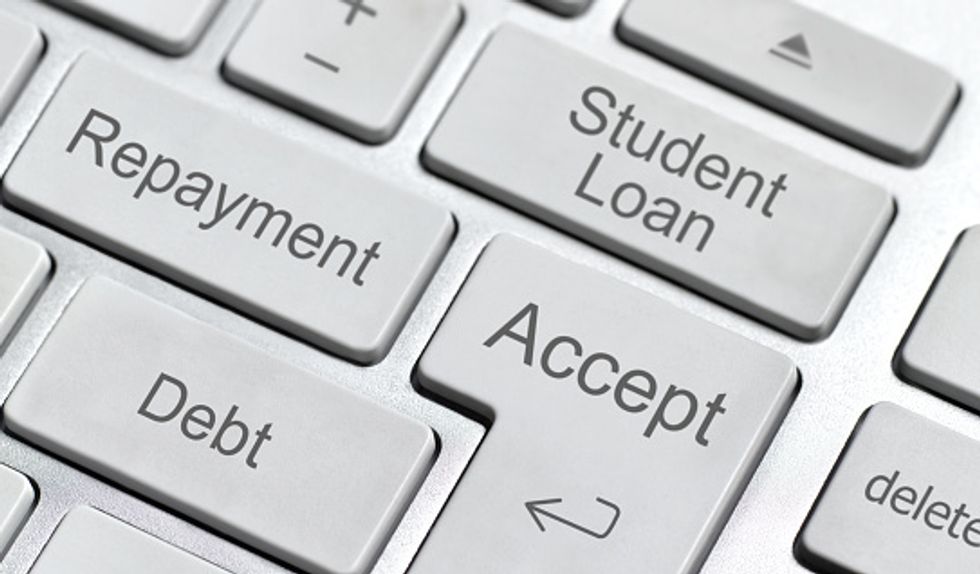 Loan Options

While the main reason for a 401(k) is to provide for retirement, some plans allow for loans to be taken from them before you retire. For instance, Practical Money Skills explains, "Many plans allow you to borrow from your account for specific reasons, such as buying a primary residence, paying for education or medical expenses, or in case of severe economic hardship. A loan usually must be paid back with interest within five years, and as long as you remain employed by the company, you can pay it back without incurring any income tax liability. The interest you pay goes directly into your account." And Bankrate adds, "The repayment period is often extended for homebuyers."
Additionally, Bankrate advises that a loan from a 401(k) is a smart investment for career advancement. "A 401(k) loan might be useful for acquiring educational credentials needed to keep your job or advance your career. After all, if it results in a boost to your earnings, you'll be able to save more for your retirement and other worthy financial goals." Plus, you can usually pay back the loan via automatic paycheck deductions, as per Forbes.
Just be sure before you take out a loan from your 401(k) that it's the best option you can choose. If you can find another loan with a better interest rate, payback schedule, or other perks, leave your money to grow your retirement savings.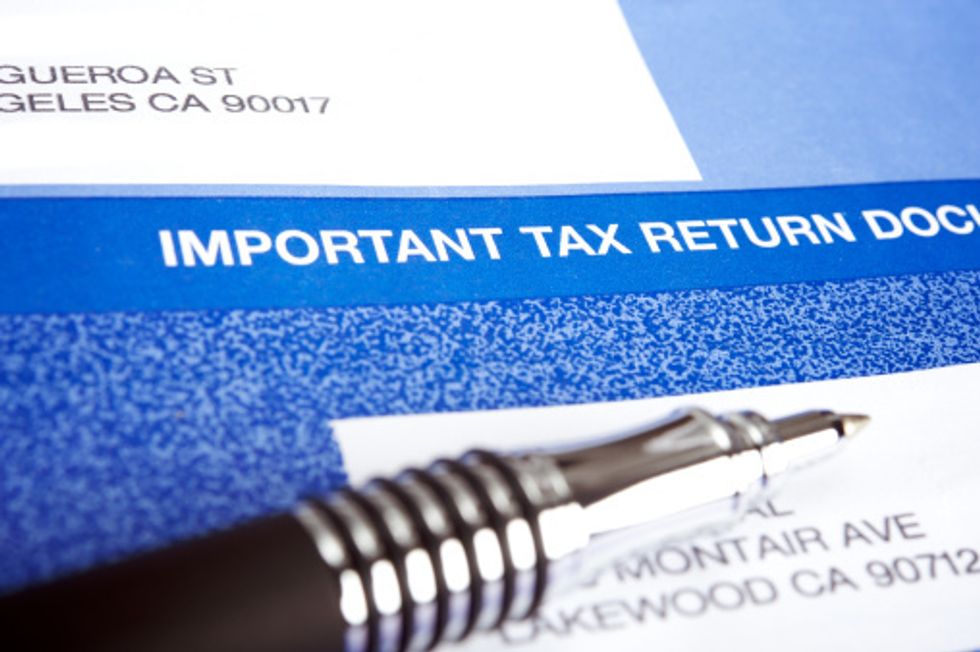 Tax Deductions
According to Kiplinger, "One key benefit of a 401(k) is the tax advantage. Your contributions aren't subject to federal or state taxes, so you can rack up substantial savings." Practical Money Skills explains, "That's because your contribution comes out of your paycheck before income taxes are deducted. That means your taxable income is less, which in turn lowers your tax bill. Thus, you "defer" or postpone paying income tax on your 401(k) savings and any investment earnings they may accumulate until you withdraw the money at retirement. For many people, their income – and therefore income tax rate – is lower at retirement, so they're paying a smaller amount of tax on the money. Plus, if you happen to retire to a state that has no or very low state income tax, you'll be that much further ahead."
Additionally, CNN Money notes a specific type of 401(k) plan called the Roth 401(k) which, "offers a tax break that essentially acts as the reverse of the traditional 401(k): You do have to pay tax on your contributions, but you won't have to pay any tax when you withdraw the money in retirement. So all the money in your account grows tax free."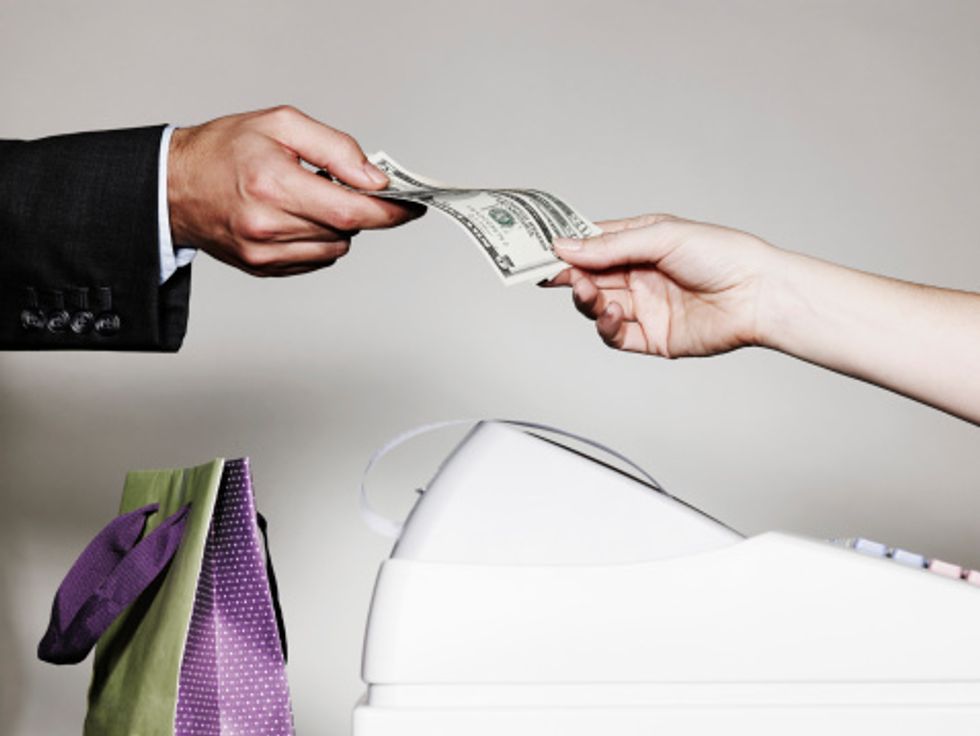 Matching Contributions

Many companies will match the contribution you put into your retirement savings. U.S. News & World Report recommends taking full advantage of any company match. "Check with your company's human resources department to find out if your employer offers matching 401(k) contributions. If so, make sure you are contributing enough to take full advantage of the match. If you don't you are leaving 'free' money on the table."
Practical Money Skills gives this example, "A common match might be 50 percent of the first 6 percent of pay you save. Under that scenario, someone whose annual salary is $35,000 and who contributes 6 percent to the plan ($2,100) would receive an additional $1,050 in matching employer contributions." Not too shabby!
CNN Money adds, "The match effectively increases your income without increasing your tax bill, since you pay no taxes on matching contributions until you withdraw them in retirement." It's a win-win since "The employer's match money typically vests over 3 or 4 years, meaning you have to keep working for the company for that amount of time before all the matching funds are yours to keep."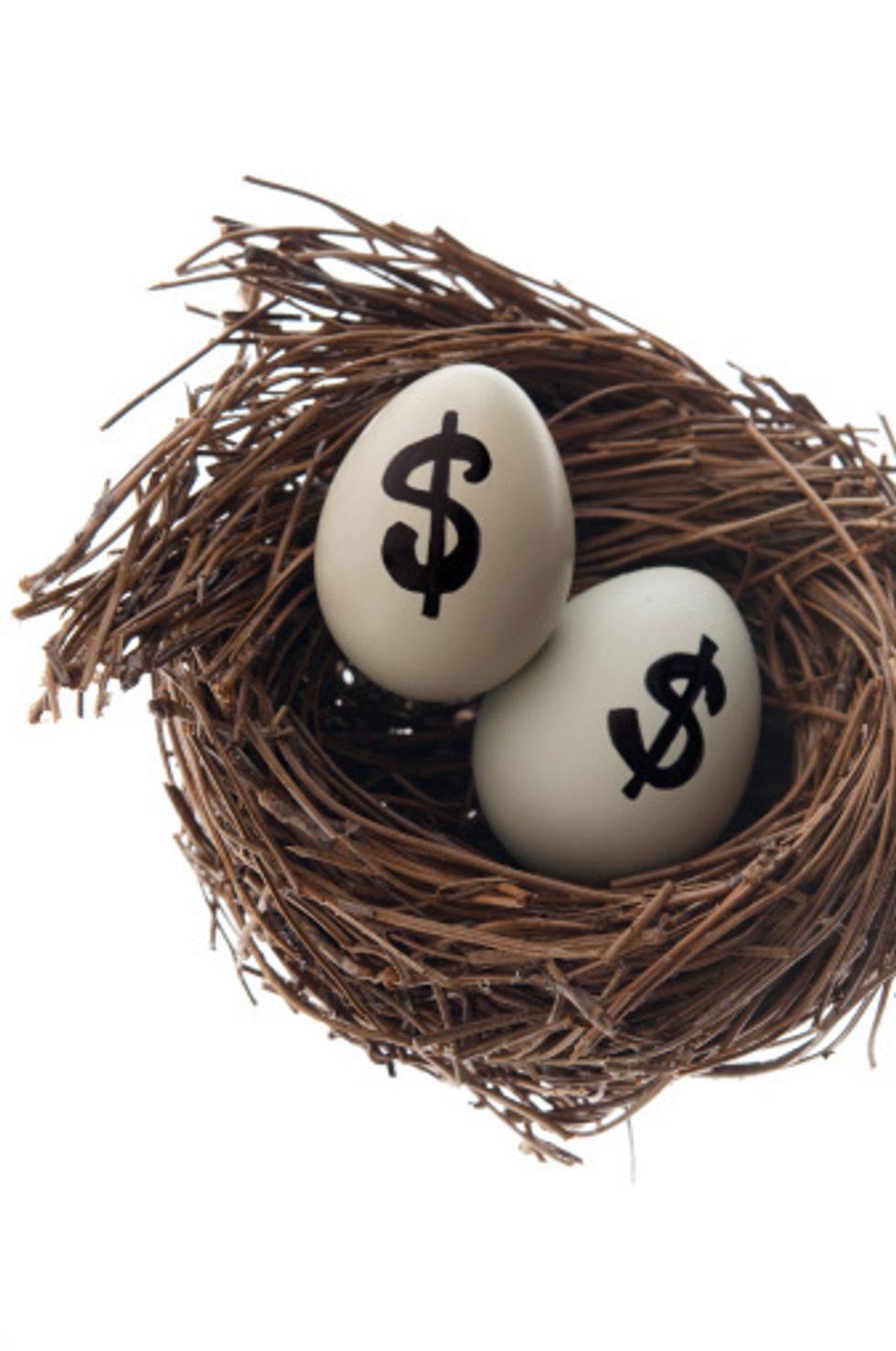 Start Now!
As per Wall Street Journal, "Most companies allow you to enroll in a 401(k) right away, although some smaller employers might make you wait up to a year." The sooner you start, the more money you'll accrue over time. One day you'll be able to retire stress-free with money to spend on the things that make you happy – you deserve it!
Related Articles Around the Web