Many people live together before getting married and have begun the process of combining accounts and sharing responsibilities. However, some people wait to do this only after marriage, and others wait until they're married to live together. Whichever path you've chosen, it's still crucial to know a few tips to manage money together as newlyweds to determine where you should begin and how you can remain on the same page.
Discussing Money Motivations
As we begin to share money with our significant other, we soon find out what one person may rank as a priority regarding money and the other may not. As such, sitting down and discussing money motivations is important. Two people who cannot agree on how to handle money may cause serious issues. This should include:
How to deal with money following payday. Is a percentage put into savings? Is that the day to splurge on dinner, drinks, and more?
The frequency and size of payments made to debts. Some people like to pay minimums, whereas others pay in full or make double payments.
What do you each consider money well spent? Is it a new 70" 4K television? Is it an investment? Is it paying as much debt off as possible?
How do you go about consulting each other before making purchases over a certain amount?
Establishing Financial Goals
After you evaluate the motivations behind your money and how it should be spent, you'll need to spend time together hashing out financial goals. As newlyweds, there are certain things on your list that you're going to want to save for. How do you go about that? How much of each paycheck will you dedicate to a particular fund?
Some things in the future worth making a financial plan for include savings and paying down debts. This is the time to be honest about your current financial standing. If you're looking to buy a home, you'll want to assemble a first-time homeowner financial checklist to begin to develop topics of conversation. Some of the things to consider setting goals for are:
Student loans
Car loans
Future children
A house
Medical bills
Delinquencies on credit reports
Vacation and rainy-day funds
Emergency funds
Budgeting Together
The more honest and open you can be with each other about the money you have and now the debts you share, the better. Implementing plans for the best ways to have the things that you both desire while still taking care of existing demands is important. These can be uncomfortable things to talk about; however, these conversations are necessary.
Following these tips to manage money together as newlyweds will allow you to have a starting point for conversations that can be tough to start. The sooner you and your partner get on the same page with finances and the responsibilities that come with them, the easier the transition will be and the sooner you'll find success.
It's the dream: money you can count on to keep rolling in, even while you sleep.
Passive income isn't entirely passive, of course. You'll put in work up-front to get the profits rolling, so don't relax in your recliner just yet. But with so many potential sources of passive income available to you, picking one or several will mean that the day you can finally kick back will draw steadily closer.
Rental Properties
Real estate is a tried-and-true wealth builder for a simple reason: people will always need somewhere to live. Research the market in a growing community until you know a good deal when you see it. You can maximize rent by fixing up a deteriorating property or upgrading a mediocre one. The key is to hire a property manager to do all the day-to-day landlord duties for you—and you'll need a good one. Smart investors put their profits in another property and repeat the process until they have a diverse portfolio.
A YouTube Channel
You can start a blog if you're more comfortable hiding behind a computer, but consumers are more likely to prefer video content. Post a series of "how-to" videos to answer questions about whatever you're an expert in.
You can put up any content you want, but if you don't want to commit to regularly updating it, focus on "evergreen" topics that will draw clicks for eternity. Ads will create your income, especially if your channel grows in popularity. Better yet, sign up for affiliate marketing. If you recommend a product and provide a link to buy it, you'll get a small percentage of those transactions.
Auto Advertising
If you don't mind vinyl-wrapping your car with an ad for a company, you can get cash just driving around and running your errands. Make sure you contact a reputable company that doesn't ask for any money from you; if they're the real deal, they'll evaluate your car, your driving habits, your area, and more. Bonus: the brighter the ad, the easier it'll be to find your vehicle in the parking lot.
Digital Products
What's something that people will pay for but doesn't require shipping on your part? Finding that item is what can supplement your income indefinitely. Write an e-book, charge for your cross-stitching patterns, design prints that people can digitally download, invent an app, record a "masterclass," or whatever else you want. Every time someone new discovers it, the cash register rings. With a little more effort, this is a potential source of passive income for you that can continue to grow. Once you build up a customer base, they might want more products. The good part is that it's up to you whether you wish to give it to them.
From Your Site Articles
Related Articles Around the Web
Retiring, changing jobs, or wanting a change of scenery are all excellent reasons to sell your house and move.
However, executing the plan is often more complicated than you might think, especially if you are in a hurry. If you want to move, follow all crucial steps to take when selling your house to ensure a successful sale. You'll make a profit and watch your home fly off the market as fast as you listed it with these tips.
Research When to Sell Your House
Most people's top priority when selling their houses is to maximize their profit. To do this, you'll want to pay attention to whether you're in a buyer's or seller's market. The market changes with supply and demand, and if you can wait until it's a seller's market, you could get a better offer on your listing. When the thought of selling your home starts to cross your mind, remember your motivation for moving. Consider the pros and cons of giving up your home, and decide how long you are willing to wait for the right market to come around.
Pro Tip: Accurately priced homes sell promptly! Don't be afraid to ask for guidance from real estate agents to calculate your home's worth.
Decide Who Will Sell Your House
Once you've decided to sell, consider whether you want to sell your home by yourself, which is known as "for sale by owner" (FSBO), or hire a real estate agent. Agents offer a wealth of resources and advice about marketing and promotion. With FSBO, you will be responsible for marketing your listing, showing your home to prospective buyers, and all legal aspects of the sale. It is a lot of responsibility, and most people find that it's worth the cost to hire an agency.
Prepare Your House for Sale
Complete Home Improvements to Sell Your House
It is hard enough to sell a home, let alone one that is in disrepair. Any real estate agent will tell you to fix obvious damage that reduces the curb appeal of your home. If you've been skipping important exterior home repairs, take a walk around your property, and look for loose siding or missing shingles. Your home may only need a few touches of paint or a new window.
Stage Your Home
One of the most crucial steps to take when selling your house is to set it up like a furniture store showroom display. You want the space to look generic but lived-in enough that it is inviting. If you have any overcrowded rooms, it's best to begin moving pieces into storage or to your new space, if you have bought it already.
Pro Tip: While staging a home can be one of the most daunting parts of selling it, this process makes the photos for the listing look stellar. Your listing photos can make or break your chances of selling your home in a timely manner.
How to Market Your House
Good marketing is essential to getting your home off the market. Start by identifying your house's selling points. If you are working with an agent, they will create a marketing plan that you'll then be able to approve. Most strategies will include high-quality photos to go with your listing. You will want to saturate the internet with images of your house to let everyone know when it is officially for sale.
For some, the sale will come quickly, while others may take their homes on and off the market before finding the right buyer. If you're following these crucial steps to take when selling your house, your time will come. In the world of real estate, patience is the key.
As you research the best tropical locations to invest in property, consider these areas. It's always best to find places becoming increasingly popular with travelers. It's also a good idea to take other aspects into account, such as weather, the cost of living, and susceptibility to disasters like hurricanes. When deciding on property to buy, you'll want to find places offering a lot of perks to incoming visitors. This way, you can obtain prime real estate, whether you indulge in the tropical life, rent to a growing tourist population, or sell to turn a profit. Central America and the Caribbean contain many affordable hidden gems.
Panama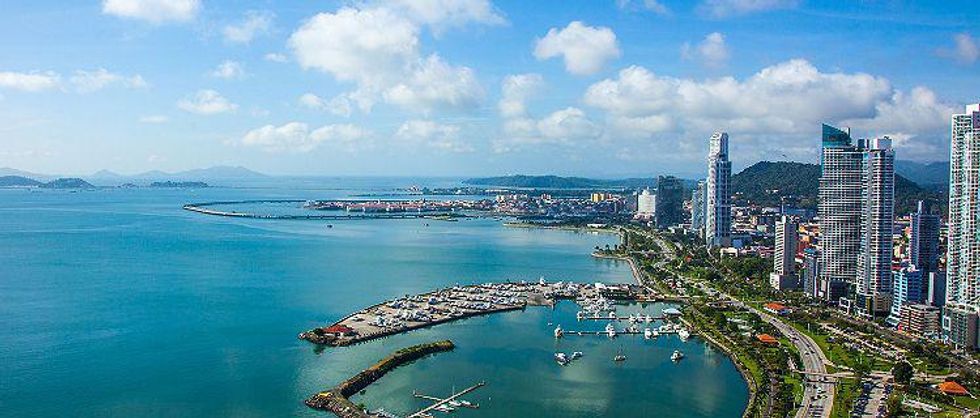 Panama City
Panama is one country that many people overlook when it comes to purchasing property. Places like Boca del Toro offer sandy beaches, warm weather, and a great value for your money. With two national parks and the new addition of beachfront condos, an investment here can generate great returns in the rental market. This area of emerging real estate isn't particularly well-known, which makes it cheaper to invest in compared to other locations.

Dominican Republic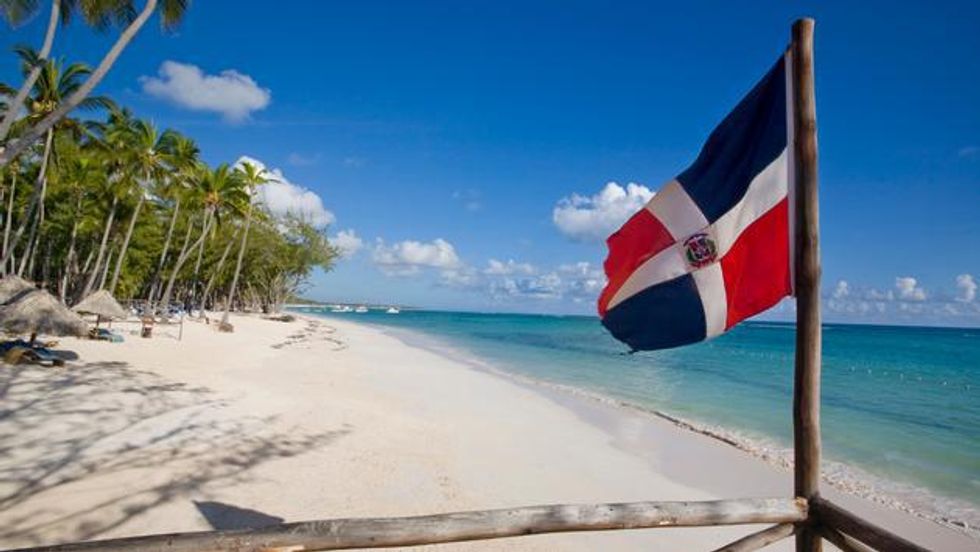 Dominican Republic
If you like golf, you may want to turn your attention to the Dominican Republic. Places such as Punta Cana are among the most popular places to buy property. With one of the fastest-growing economies in the Caribbean, this area is famous among tourists for its pristine golf courses and beautiful scenic beaches. There are newly built condos and idyllic amenities accompanying the developing housing in the Dominican, making it very attractive to international investors.
Barbados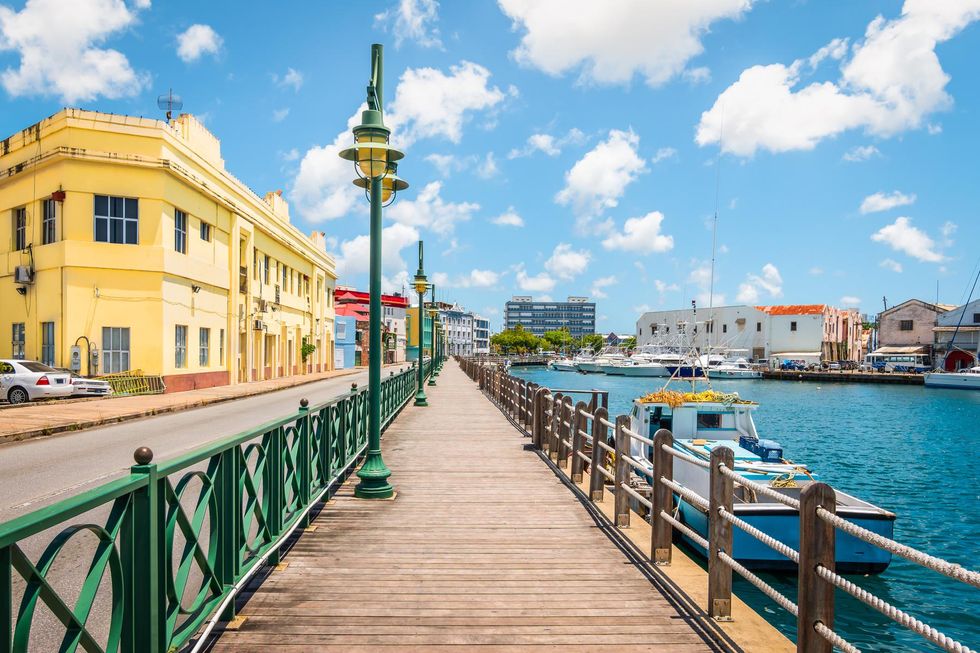 Barbados
Not only does Barbados offer the amazing weather of Panama and the dreamy luxuries of the Dominican Republic, such as shopping and fine dining, but it's also a hidden gem, and property investments will go a long way. Located just outside the hurricane belt, Barbados currently offers amazing deals for visitors, such as the 12-month Welcome Stamp. Many people from around the world are drawn to the area, and you may be able to rent your property to make a substantial profit.

There is a lot to consider when looking into the best tropical locations to invest in property. Pay attention to weather patterns, popularity, and islands offering the most to outside travelers. You want to take advantage of a prime location before anyone else gets the upper hand. Find the places making an effort to welcome visitors and keep them for a while. Long-term rentals are a great way to earn a profit quickly.