We know not to trust brands by now, don't we? After all, brands are not your friends.
But while the country has been mobilized by renewed Black Lives Matter protests after the murder of George Floyd, it seems every brand from Ben & Jerry's to LEGO and Nickelodeon have been sharing #BLM messages of support on social media. But isn't it basic marketing to echo popular opinion in order to ingratiate your company with consumers? Of course it is–so the interesting question more consumers are pondering lately is how (un)ethical basic marketing is.
The New York Times writer Tejal Rao questioned all of this performative allyship in her article, "Food Brands Tweet #BlackLivesMatter, but What's Behind the Words?" Rao recounts, "Popeye's Chicken stated that the company would use its 'platform' to 'support this movement.' Wendy's claimed that its 'voice would be nothing without Black culture' and promised to 'amplify Black voices' on Twitter. And Burger King adapted its slogan in a tweet that read, 'when it comes to people's lives, there's only one way to have it. without discrimination.'"

The cringey virtue-signaling of fast food brands is akin to the tone deaf Pepsi commercial that introduced Kendall Jenner to the real world of racial politics. Remember that gem from 2017? Jenner, playing the part of a famous "woke" ally, is gracious enough to step down from her high fashion photoshoot and join a protest which was presumably on the brink of exploding into violent chaos–but then the (white cis) model hands a stern-looking police officer a Pepsi, and everyone dances in the street for...social justice? World peace?
As Rao noted, "It also brushed over the fact, viciously reinforced last week, that protests against police brutality are often met with more police brutality. That regardless of which soda they might be drinking, peaceful protesters in the United States may be subject to tear gas, rubber bullets, batons and worse."
People Are Outraged By This Pepsi Ad Starring Kendall Jenner youtu.be
While Pepsi quickly pulled the ad and Jenner apologized, Rao's point is disturbingly clear: Brands performing allyship with platitudes about "amplifying Black voices" isn't just tone deaf; it's insulting.
McDonalds, renowned for abusing its (often underage) employees and violating a wide array of labor laws, tweeted its support of the Black Lives Matter by naming widely publicized Black victims of police brutality and writing, "They were one of us."
Before giving brands clout, praise, your money, or even recognition for their ability to (under)pay an intern to write a nice tweet, examine the structures and power dynamics at work in that company. McDonalds, for instance, is known to pay their employees unjustly low wages, refuses to recognize their employees' right to form a union, and has failed to address numerous complaints of sexual harassment and even violence against McDonald's employees.
While some companies do tout Black Lives Matter slogans and messages of support as a sign of their internal leadership and commitment to creating safer and fairer spaces for people of color, it's 2020 and a quick Internet search reveals a company's true values.
But considering the numerous indignant replies to McDonald's tweet, most people already know that:
CNN
Why do we honor military servicemen and servicewomen with sweeping sales in every retail department? Why else other than simply because we can. The federal holiday gives us a three-day weekend to spend quality time with friends and family in the May sun, to reflect on the lives lost in service to the U.S. military, and to online shop for a new summer grill–or perhaps a new mattress?
According to Consumer Reports, May is the best month to buy baby goods like strollers and high chairs at lower-than-average prices, as well as new computers, vacuums, or materials to style the outside of your home, like patio furniture or wood paint. In fact, looking at consumer behavior every May, it seems that Memorial Day is the holiday when we celebrate our sense of safety and national security provided by the U.S. military by surrounding ourselves with as many creature comforts as we can. It's an odd but nearly universal habit common to all Americans: the hunt for Memorial Day sales.
So if you find yourself hunting for a new kitchen appliance or lounge chair for seemingly no reason, embrace the spirit and find some of the best deals here:
FURNITURE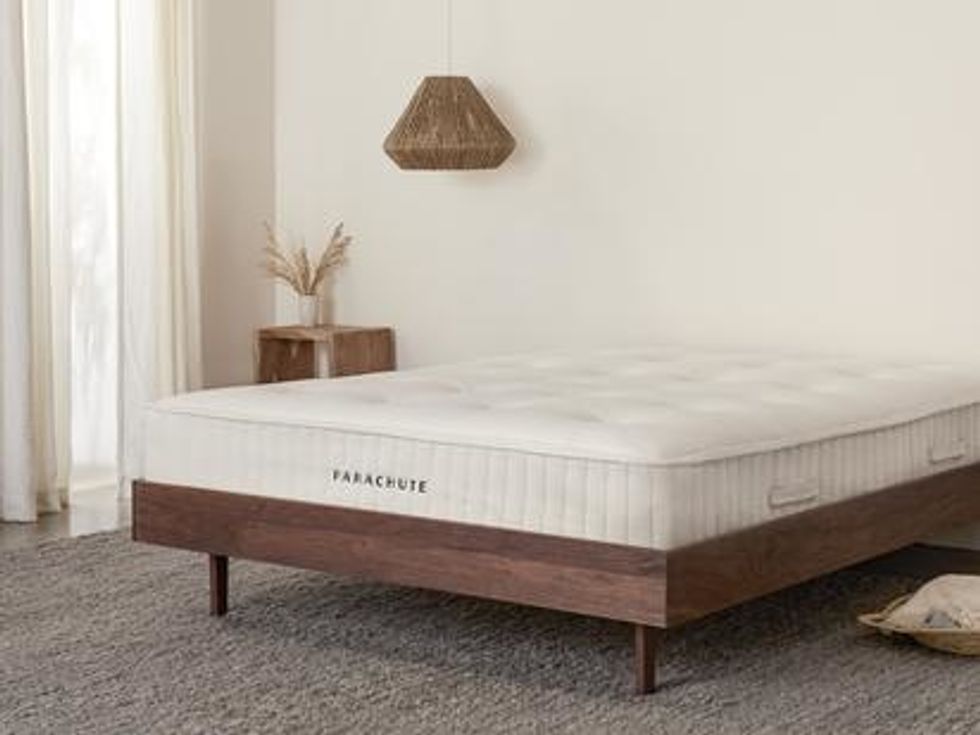 Parachute
For luxury linens, you can get 20% off from Parachute. Need a luxury down pillow? Of course you don't–but do you want one? Of course you do! Today's your day to sleep in luxury without breaking the bank.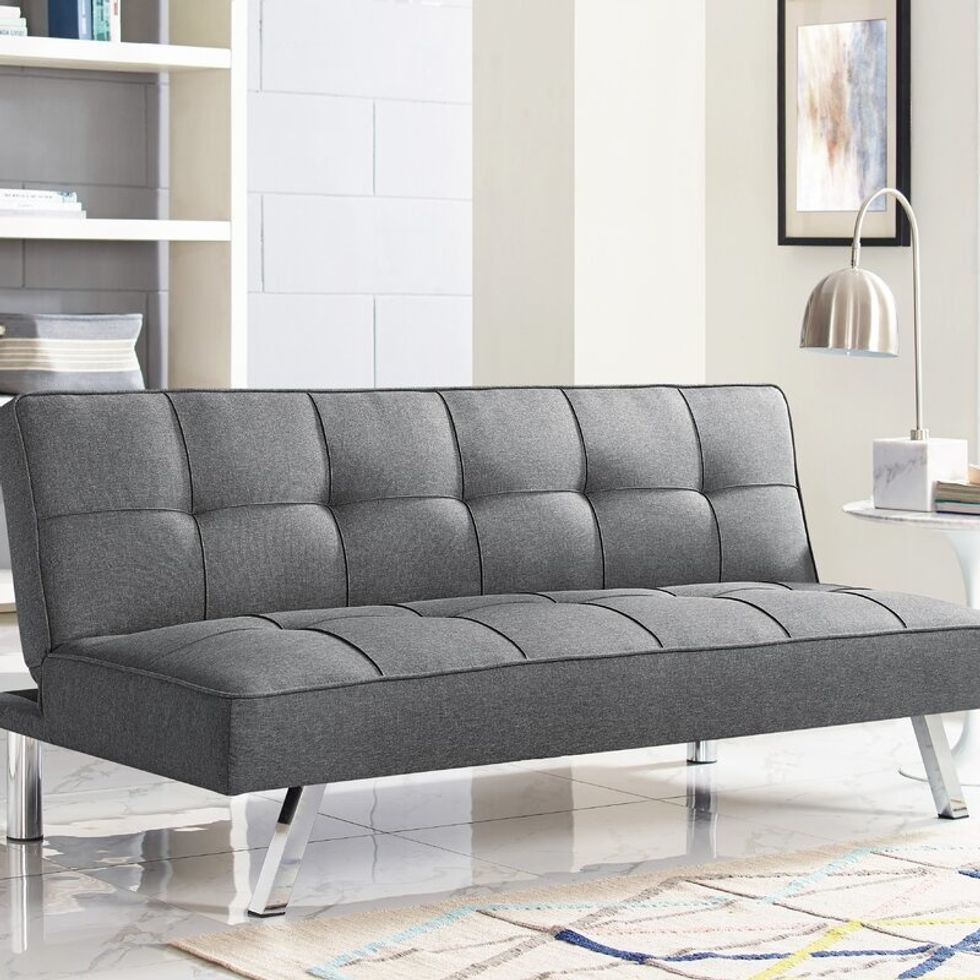 Wayfair
For new outdoor furniture or appliances, you can get up to 70% at Wayfair. From area rugs to new garden décor, there's a massive selection of home goods at Wayfair. We repeat: You can literally find anything at Wayfair. So buyer, beware–you will buy too many wares.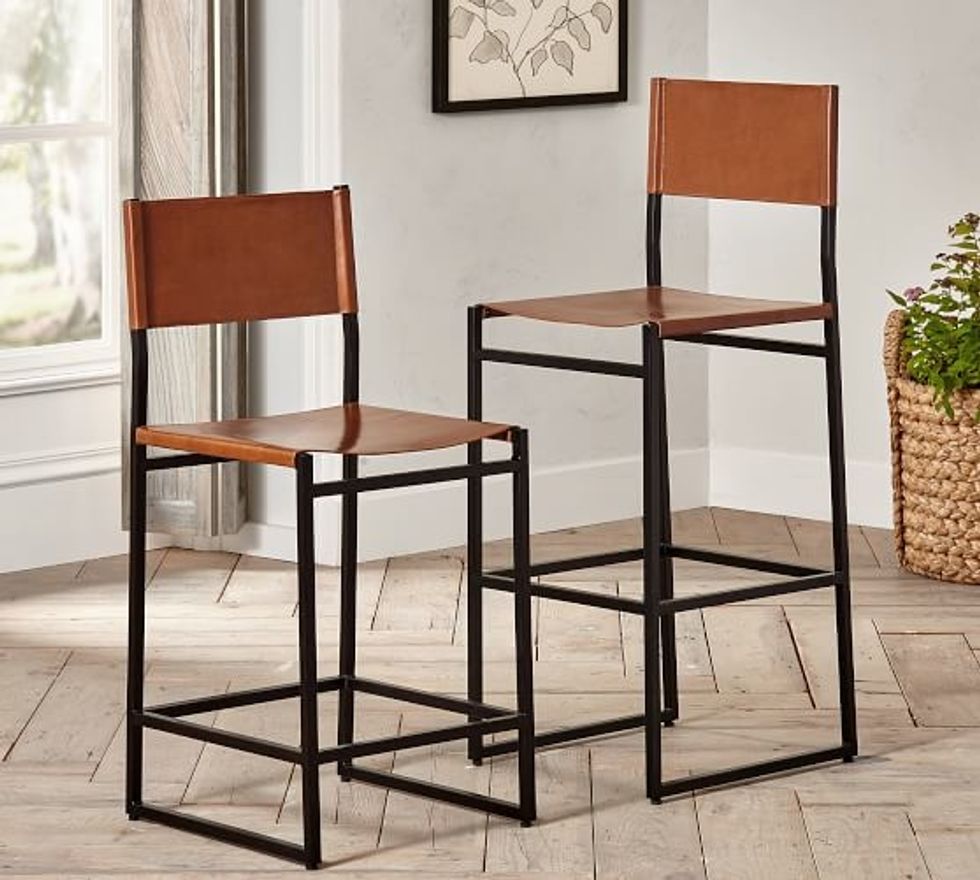 Pottery Barn
Want a set of leather bar stools like a trendy stock photo of a young professional lounging in the middle of the day? A go-to store for stylish home décor that no one really needs, Pottery Barn is offering 10% off $100 or more, 15% off $250 or more, 20% off $500 or more, and 25% off purchases of $1500 or more with the code "SAVEMORE."

CLOTHING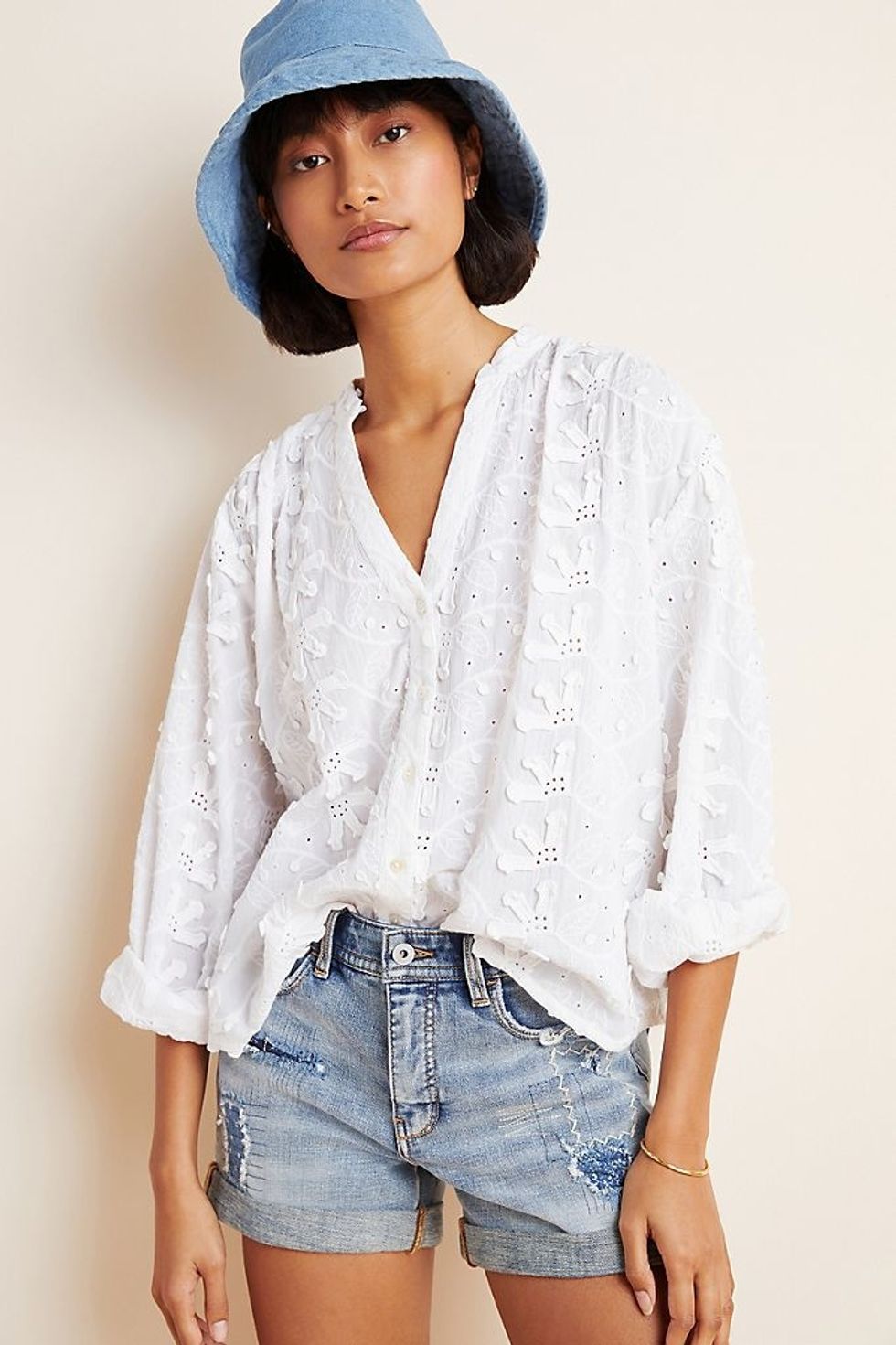 Anthropologie
The stylish clothing brand is offering 25% off all clothing, shoes, and accessories for one day only! Plus, you get free shipping on orders of $50 or more. Note that the biggest discounts are for members of AnthroPerk members, but you can still get an extra 50% off sale items for today only, so you can look slightly expensive for a cheaper price.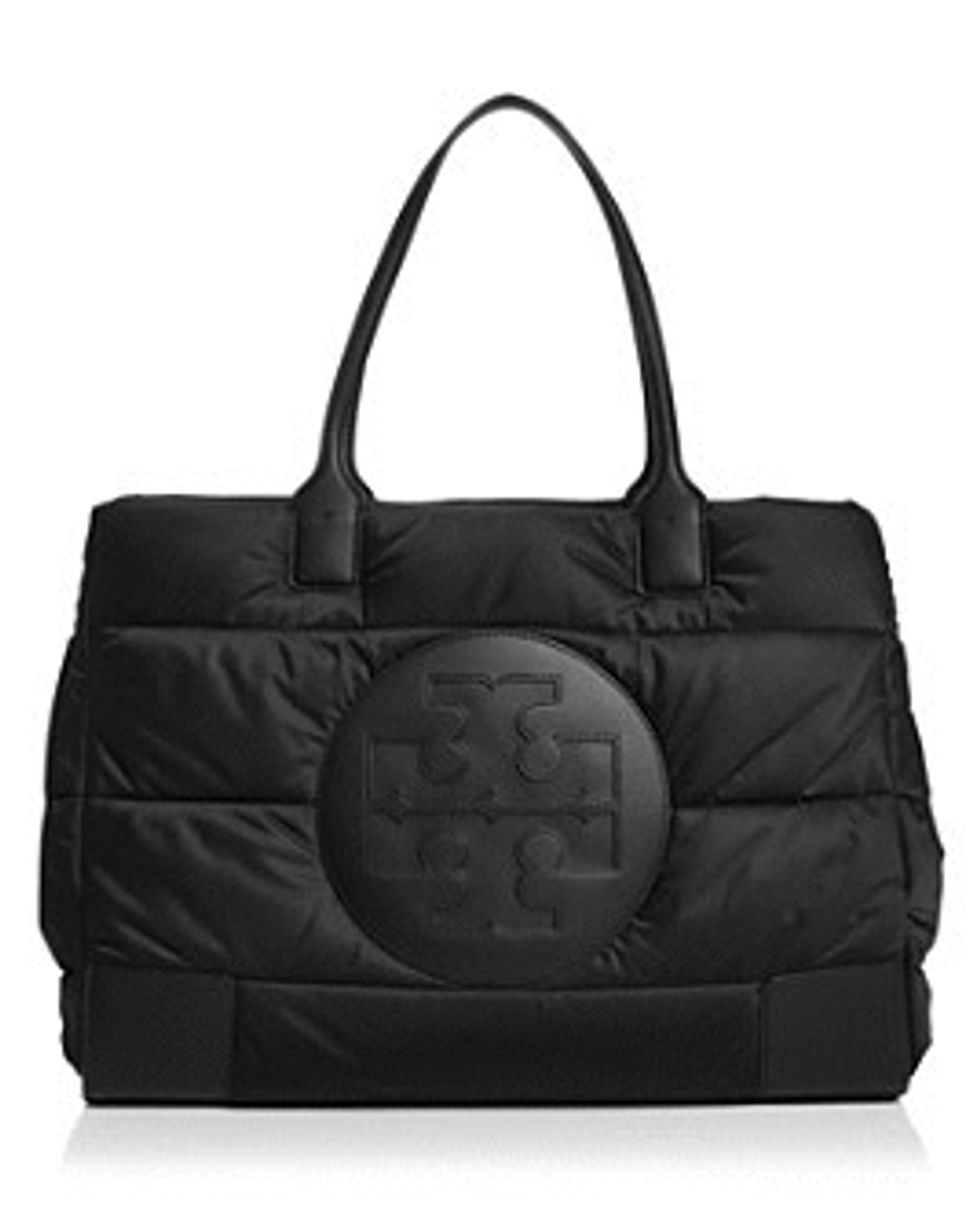 Bloomingdale's
Whether you've watched too many episodes of Friends or you grew up in a 1950s sitcom, Bloomingdale's is the classic store for shopping while bored. Now you can get an extra 30% off clothing, designer handbags, or shoes, plus an extra 50% clearance items.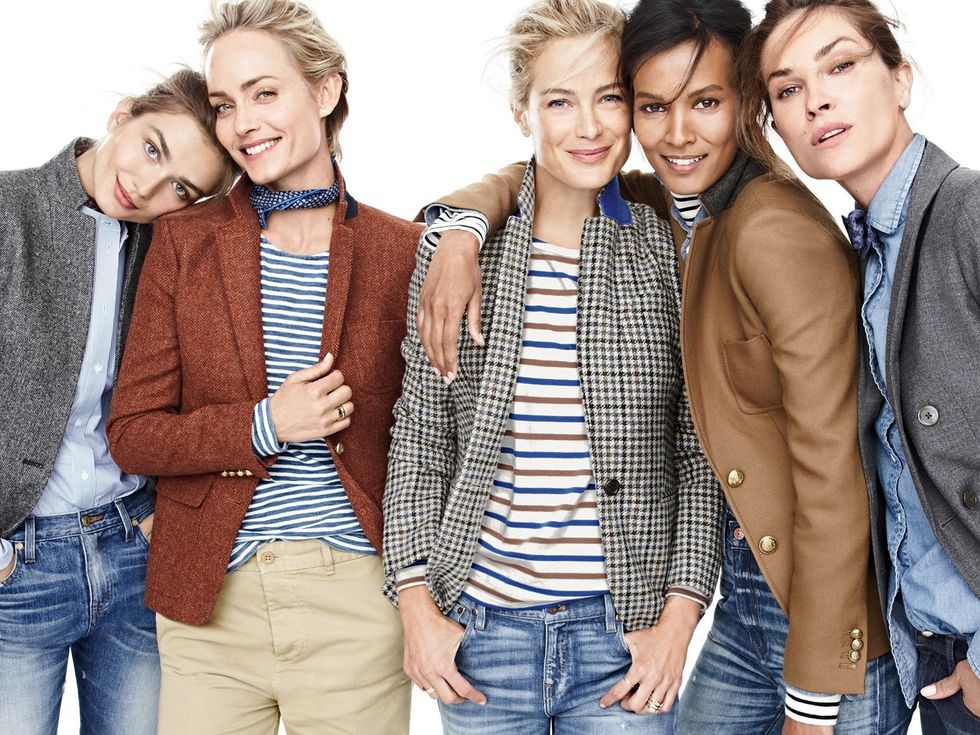 J. Crew
Who can resist a sale at the brand that Michelle Obama proudly wore while living in the White House to show that she was an average upper class American citizen? J. Crew is offering an online 60% discount until May 26 with the code "HISUMMER."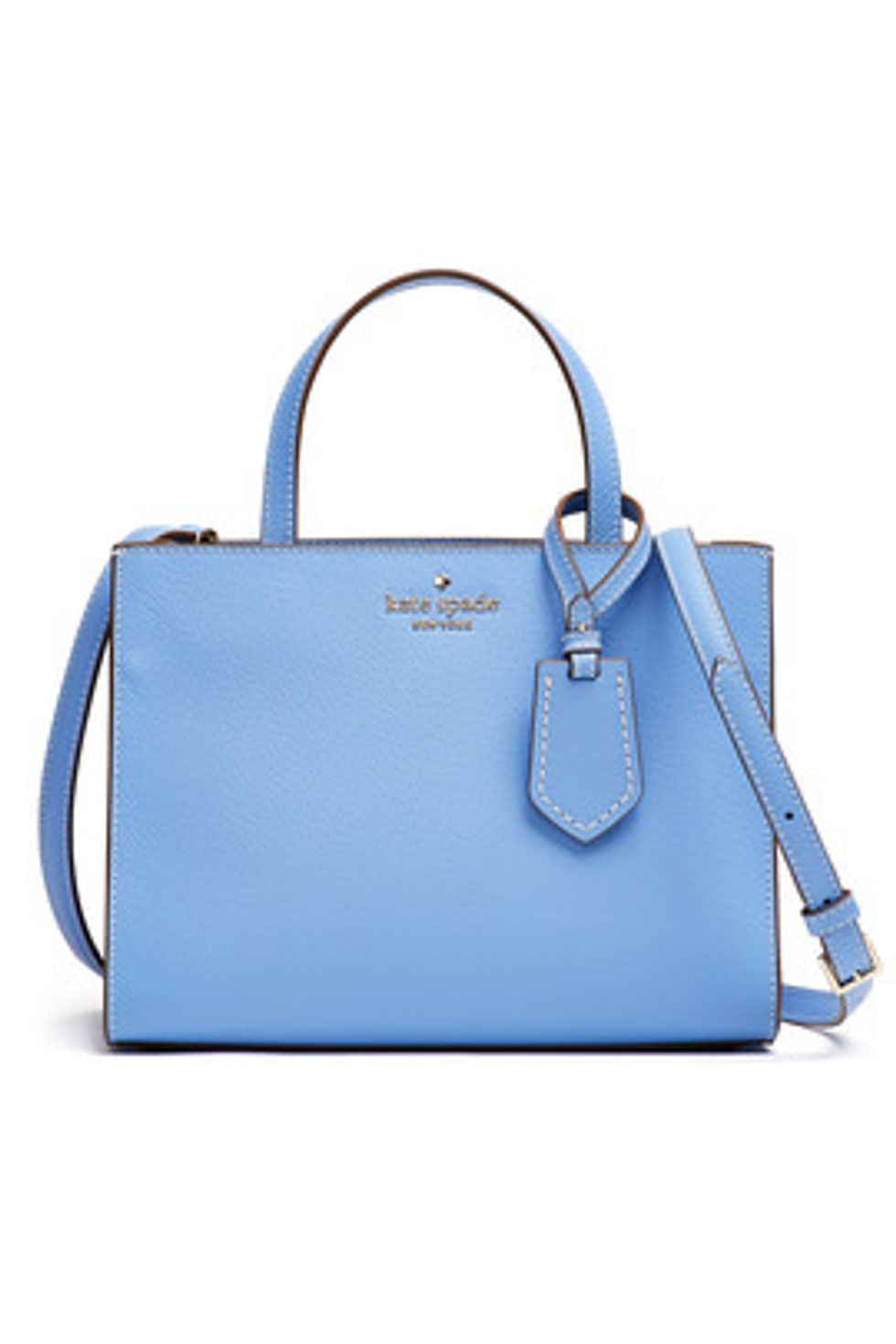 Kate Spade
Do you need a Kate Spade handbag? We've talked about this. Of course you don't, but you can still get one for 40% today with the code "SUNNYDAYS"–and what's more American than that?

The IRS has officially started rolling out coronavirus stimulus checks to millions of Americans.
Between 50 and 70 million people are due to receive the stimulus checks, which are part of the government's $2.2 trillion economic recovery package and intended to stimulate the stalled economy during the coronavirus pandemic and subsequent shut downs of most aspects of civil life. Residents who've filed taxes in the past two years and submitted their direct deposit information began receiving the deposits on Friday of last week and are expected to receive them by Wednesday, April 15. Anyone who qualifies but has not submitted their direct deposit banking information is expected to receive a paper check at a later date. However, anyone who has not filed or made their banking information available may input their information in the IRS' new portal here.
Qualifying citizens are those who have reported an adjusted gross income of $75,000 or less. Filers of joint tax returns will receive a one-time payment of $2,400 and those will dependents will receive an additional $500 for each qualifying child. All others will receive the standard one-time payment of $1,200.
Meanwhile, Canada is providing its citizens who have lost their jobs due to the pandemic with up to four months of $2,000 CAD monthly payments. Australian citizens who have been furloughed from their jobs receive $1,500 AUD every two weeks. Newsweek reports that "Britain's government is issuing grants covering 80 percent of unemployed workers' salaries up to a total of £2,500 ($3,084) a month. The package also reportedly contains statutory sick pay for employees that have been told to self-isolate...Denmark has pledged to pay from 75 to 90 percent of employees' salaries up to a monthly amount of 26,000 Danish kroner ($3,288 USD)...France will pay 70 percent of an employee's gross salary to a monthly maximum of €6,927 ($7,575 USD)...Germany will pay 67 percent of net wages up to a maximum of €6,700 per month ($7,326.78 USD)....Ireland will give 70 percent of employee salaries up to a maximum of €410 per week ($448.36 USD)."
But sit tight and keep refreshing your bank account for that life-changing, crisis-averting one-time payment of $1,200...unless you're a U.S. college student who's still claimed as a dependent or a retiree who receives Social Security. Forget you guys.
Dribble
When you're only leaving your house for groceries and medicine because the coronavirus pandemic has locked down your city and your social life, you might question why you should leave at all. After all, many doctors are conducting live video appointments now, and you can subscribe to prescription delivery services for your medications. When it comes to food, why bother to leave your home?
Experts and doctors confirm that it is safe to order food and patron local restaurants that are still offering delivery, because "COVID-19 is not transmitted through food or ingredients. Even if surfaces or packaging have been contaminated, the virus will only survive on such surfaces for a short period, therefore there is no risk of contamination," the FDA said. So doctors warn to be sure to wash your hands after you remove the packaging, as the virus may live on the outside surface if touched by an infected individual.
Whether staying home inspires you to find your inner chef or the upside to your state's shelter-in-place order is that you have an excuse to order food delivery every day, some options are more economical than others.
For Fast Food
Seamless - If you have a discount code, then Seamless is a tried and true option for a hot meal delivered to your door. However, nothing beats the discount you receive as a first-time user, which earns you $7 off. The downside is: Really, nothing beats that discount ever again, even if you continue receiving discount codes from Seamless.
Uber Eats - Uber Eats also offers discounts, like free delivery in a given month. However, for smaller, locally-owned restaurants, Uber Eats charges a fee for their services that can eat into their profits. It's best to only order from large franchises like McDonalds through UberEats.
Grubhub - While Grubhub is the parent company of Seamless, the app is a slightly different experiences. Grubhub also offers exclusive deals with restaurants, and their selection and pricing is similar to Seamless, but their business model is questionably damaging to restaurants. For ethics, maybe look at the newer apps.
DoorDash - As a newer app, DoorDash runs many promotions, from free delivery to cash discounts as high as $100 (on large orders, of course). Also, you can track the status of your order and the location of your driver!
Delivery.com - Less well-known than Seamless, Delivery.com is somewhat of a hidden gem. The company often emails customers discount codes or runs promotions, ranging from 10% off to a whole $10 off an order. Additionally, you collect points for every dollar spent, and you can redeem them for cash credited to your account!
For Groceries / Liquor
Instacart - With a large selection of local retailers and very efficient delivery, Instacart offers discounts on certain items or on certain brands if you order a given number of products. However, the service fee is different for individual stores, and it can be pricey. In addition, some of the listed prices are higher than those in the store. The shoppers are very communicative, though; you can text them about changes to your order and change their tip after your delivery is complete.
Delivery.com - You can also order laundry service, groceries, and liquor through Delivery.com! Depending on your location, you can select beer, wine, and liquor and have it delivered to your door, where you'll be asked to show ID confirming that you're 21 or over.
Stay safe and stay inside–but that doesn't mean you have to give up the vice of ordering out. Patron local businesses, and remember to tip your efficient delivery people! They're making life easier for all of us during this difficult time.