If you struggle with saving money, then consider trying one of the following phone apps. They're easy to use and automate savings, so you never have to think about a piggy bank again. Start the new year with something better than a resolution: Download one of these five apps.
Acorns
Acorns is an app that automatically invests your money in small amounts. It rounds up your purchases to the nearest dollar and transfers the change to your Acorns account. You have to connect a checking account to use this app, so the app can move money into an investment portfolio. It only costs $1 per month to use Acorns, but if you want more features, then you can sign up for the $2 or $3 per month options.
Digit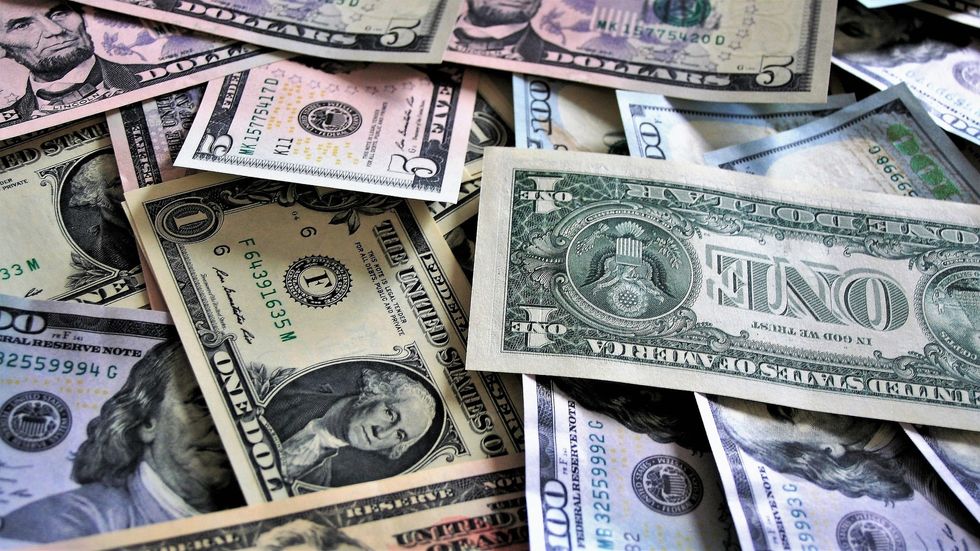 Digit analyzes your spending habits and income to help you save money automatically. The app relies on algorithms to determine how much you can save every month and transfers the money from your checking account to your Digit account. It has a no-overdraft guarantee and only costs $2.99 per month to use. Although your savings don't earn interest, you get a 1% savings bonus every three months and can withdraw the money from the account at any time.
Earny
Earny is a different type of savings app. Instead of taking money from your account and moving it, this free app automatically sends you money from refunds it obtains. First, you connect an email account such as Gmail or Yahoo. Then, the app scans the inbox for receipts and looks for price drops on your purchases. If it finds something costs less than what you paid, it will automatically request a refund and notify you. You can add multiple email addresses, so the app can monitor all of them for receipts.
Qapital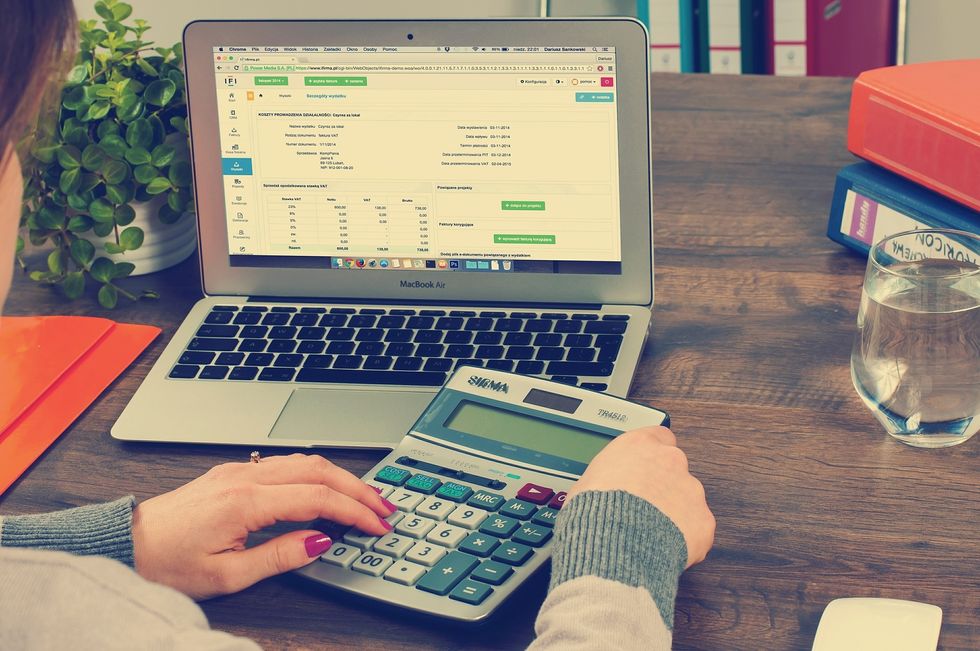 Qapital is a free banking app that can also round up your change to the nearest dollar and transfer it to savings. The app also allows you to create specific savings rules, such as creating a goal to save 15% of your paycheck every month. If you open a Qapital Spending account, you can earn 0.10% interest, and it's FDIC-insured. You can also invest the money in a portfolio and choose the risk level that feels comfortable.
Ibotta
Ibotta is a free cash-back app for your purchases. You can send receipts, link a store loyalty card or make mobile purchases to get cash back. After setting up your account, the next step is to look for offers on products that you want to buy. These rebates change all the time and range from 5% cash back from purchasing on Amazon to $4 for buying any brand's beef roast. Then, you add the offers to your account, go shopping and get cash back automatically. Once you earn $20, you can transfer the money to your PayPal or Venmo account, or you can purchase a gift card.
Acorns, Digit, Earny, Qapital, and Ibotta are easy apps to use, so you can start saving money right away. These five apps can help you reach your money goals faster.
Fresh flowers can add beautiful colors and fragrances to any room. They can also brighten your mood, add humidity to the air, and reduce stress levels. However, buying cut flowers every week can get expensive. Try these tips to save money by making fresh flowers last longer.
Longest-Lasting Flowers to Buy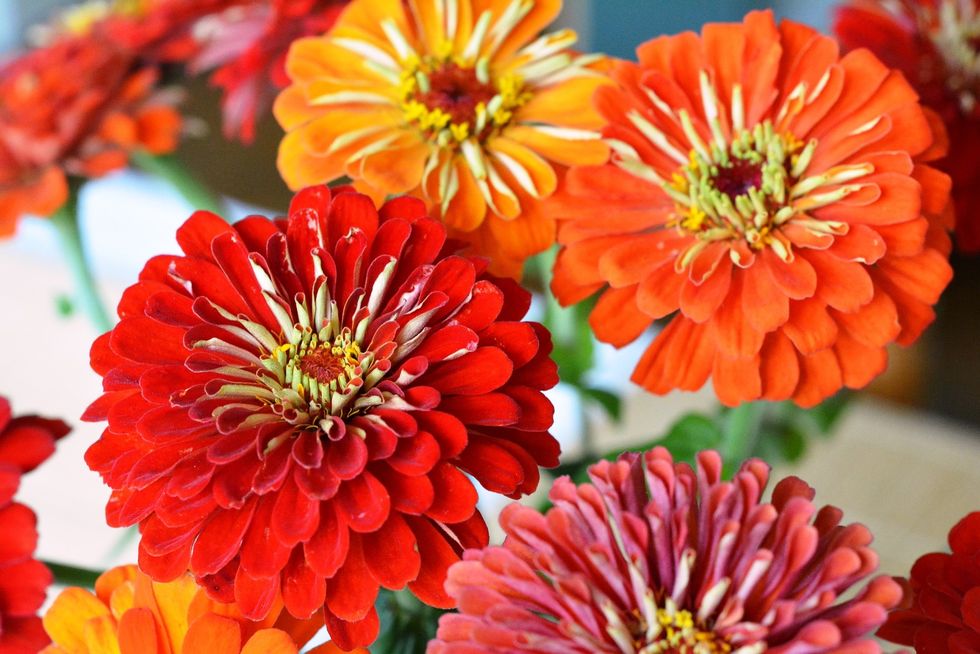 Zinnias
One of the easiest ways to save money is to buy flowers that naturally last longer. Zinnias, orchids, and chrysanthemums can last three to four weeks. Carnations can make it two to three weeks in a vase. Lilies, alstroemerias, delphiniums, and freesias can last two weeks. On the other hand, fresh peonies, gladioli, and sunflowers can last one to two weeks.

You can cut your flower expenses in half or more by buying varieties that last longer. For example, if you buy a bouquet of 12 roses every week for $30, it may last about seven days. Your monthly expenses would be $120. However, getting 12 chrysanthemums for $30 that last four weeks could save you $90 per month.
Make Your Flowers Last Longer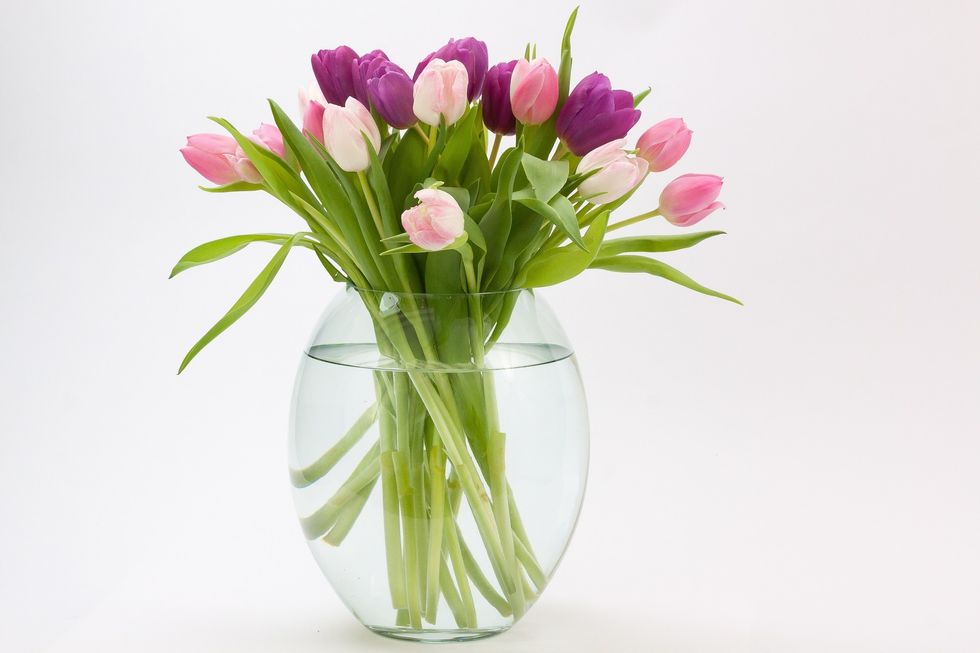 Tulips
You can make your flowers last longer by following a few simple steps. First, when you bring the flowers home, cut about an inch off the stems at an angle, so they can continue to absorb water. Second, make sure you clean the vase before putting cut flowers in it and change the water every day. This helps reduce bacteria and keeps the plants fresh longer.
Keep your flowers away from heat sources and direct sunlight. Also, avoid putting them near ceiling fans, air conditioning units, or vents because the circulating air can make the flowers lose water faster. Finally, avoid putting your flowers next to ripe fruits, which release chemicals into the air that can shorten a plant's lifespan.
Use Flower Food Packets
Make sure to use the flower food packet from your florist by adding it to the water every time you change it. Mix the packet according to the instructions from your florist. These packets contain sugar, citric acid, and bleach. The sugar feeds the plants while the citric acid maintains the pH of the water and the bleach kills bacteria.
Put Flowers in the Fridge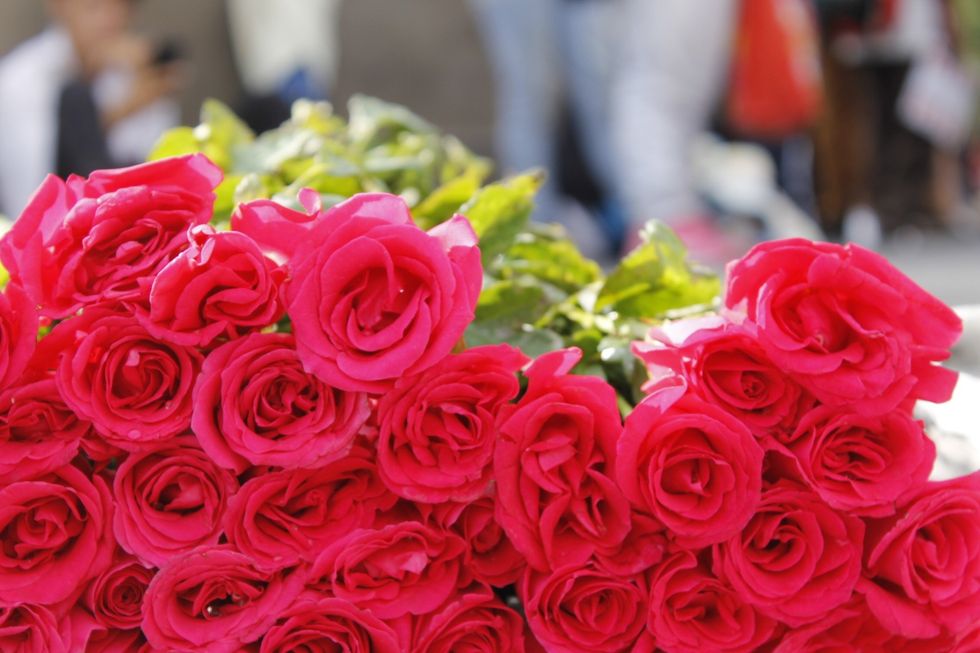 Roses
Consider keeping your flowers in the fridge at night to preserve them better. Then, take them out in the morning to enjoy them. The cooler temperatures inside a refrigerator help flowers stay fresh longer. Using this method may help you keep a bouquet for up 10 days.

Try Adding Soda
There are many home remedies for keeping flowers fresh, but adding a small amount of soda to the water actually seems to work. Try adding 1/4 of a cup of soda to your vase to keep a bouquet fresh for 10 days. The reason this method works is that soda has a lot of sugar, which flowers can absorb as food.
Following these tips can help you save money by making your flowers last longer. If you're used to buying a bouquet every week of the month, getting long-lasting flowers and taking care of them can reduce your expenses by half or more.
From saving for a big purchase to paying off a loan, money management apps can help you take control of your finances. However, selecting one can be more difficult than figuring out the interest, fees, or charges on your latest credit card statement. We rounded up the top three apps to help you manage money.
1. Mint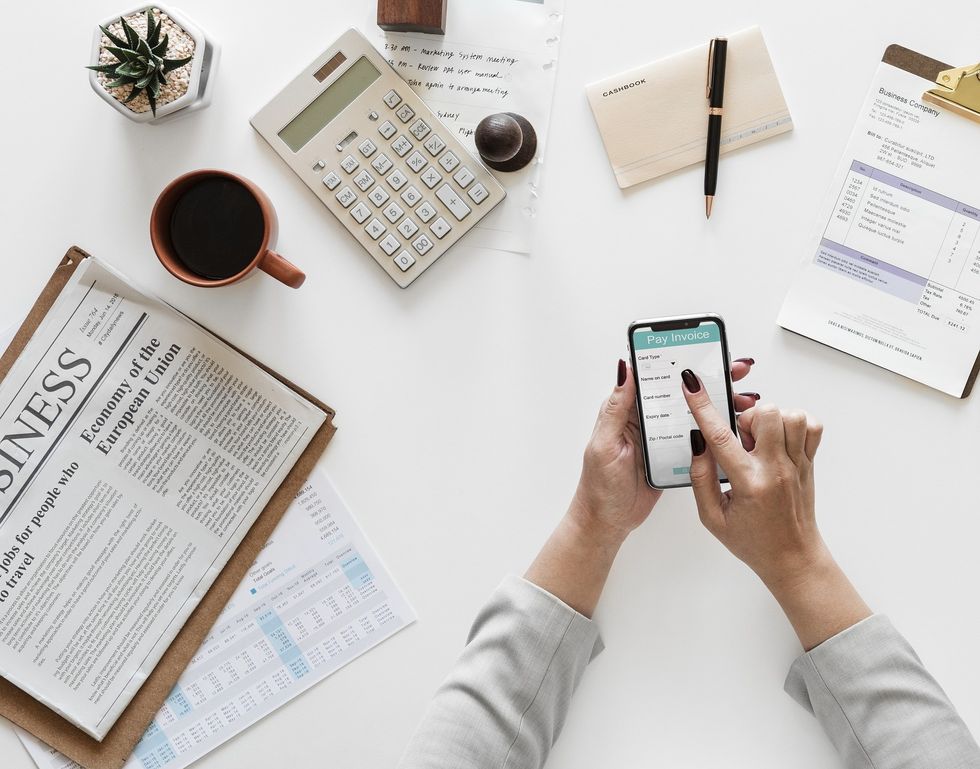 Since 2006, Mint has helped people stay on a budget and track their finances. This free app is a good choice if you are trying to cut expenses but don't want to resort to an Excel spreadsheet for finance management. Mint doesn't require any software installation, and you can use the mobile app or access the site on a browser.
Mint combines all the different aspects of your financial life into one place. It handles budgets, bills, credit scores, and investments. You can add an unlimited number of accounts, such as bank accounts or credit cards, and automatically track them. Mint provides tips to help you manage money based on the goals you set. In addition, it sends alerts for upcoming bills, organizes all the bills in one place, and alerts you to unusual account changes.
2. Acorns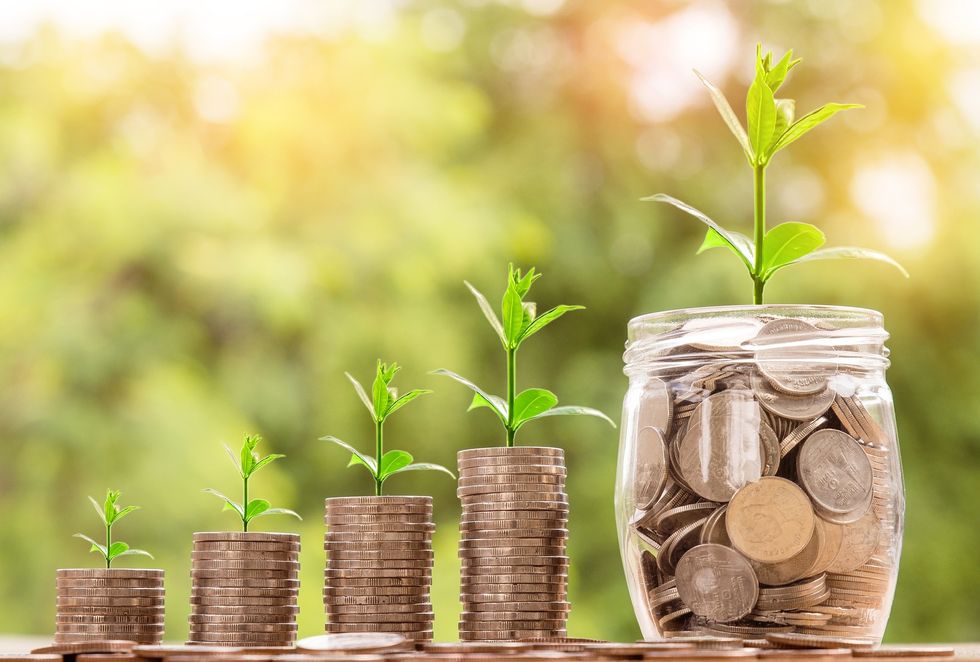 The Acorns app helps you save money with little effort. Although it is not free, Acorns is very affordable with $1, $2, and $3 per month plans. College students can get the $1 per month plan for free. The app lets you automatically save and invest money on a daily, weekly, or monthly basis.
Acorns invests your spare change by rounding up to the nearest dollar every time you make a purchase with a debit or credit card. Then, it takes the spare change from your checking account and moves it into your Acorns investment account. Next, the app automatically invests it in your portfolio. You can also move a lump sum for investing or set up recurring contributions to a retirement account.
3. Credit Karma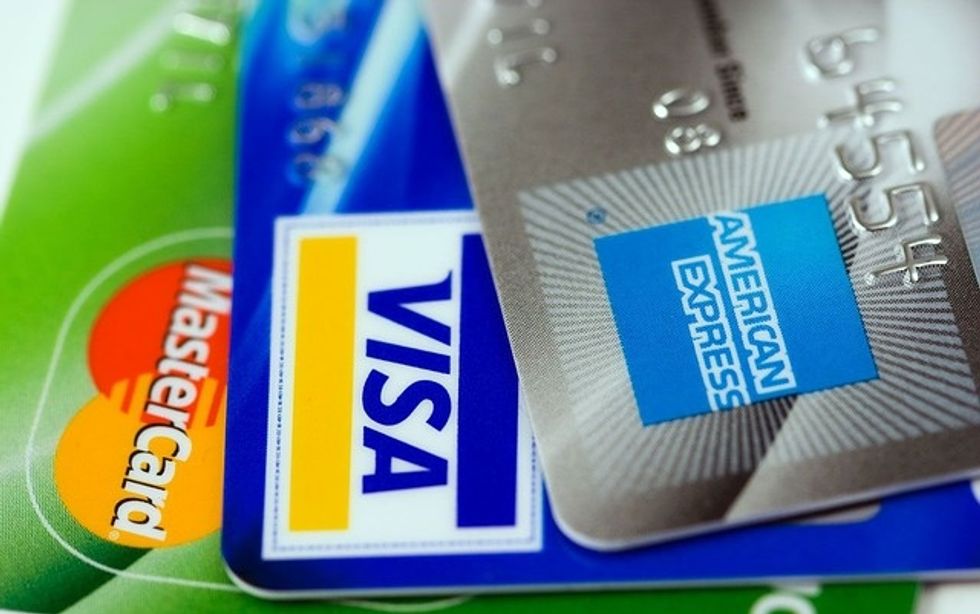 Your credit is an important part of your financial life and affects your insurance rates, ability to take out a new loan, or get a lease on a rental property. Credit Karma lets you check your credits scores with an easy app for free. The app provides credit scores from TransUnion and Equifax, along with the reports, so you can track progress. Checking them with this free service doesn't affect your scores.
Credit Karma also gives you personalized recommendations to improve your credit and save money. The insights help you analyze the scores in a simple way. If anything changes, its credit-monitoring feature sends you alerts. It can also track your email address to search for breached accounts and notify you.
Ignoring your finances won't help you get out of debt or manage a budget, but you don't have to do it alone. Try one of these three money management apps to stay on track. We promise that there are no complicated spreadsheets or calculus involved in using them.
From Your Site Articles
Related Articles Around the Web
When the leaves start changing colors and pumpkin spice is everywhere, you know fall is here.
As temperatures drop and sweater weather gets into full swing, you know the holidays aren't too far behind. Before you start panicking about how you'll afford everything on your loved ones wish lists, consider these five ways to have a frugal fall.
1. Watch for Fall Sales
Although back-to-school and Black Friday sales get most of the attention, there are other great times to shop during the fall. To avoid that December 23rd panic shop, it's a good idea to start thinking about holiday shopping early. With fall sales, you can get a head start on crossing names off your gift list. Lisa Koivu recommends shopping the week before and after Halloween to snag some deals. You may also want to pay attention to sales on Veterans Day, Small Business Saturday, and Cyber Monday.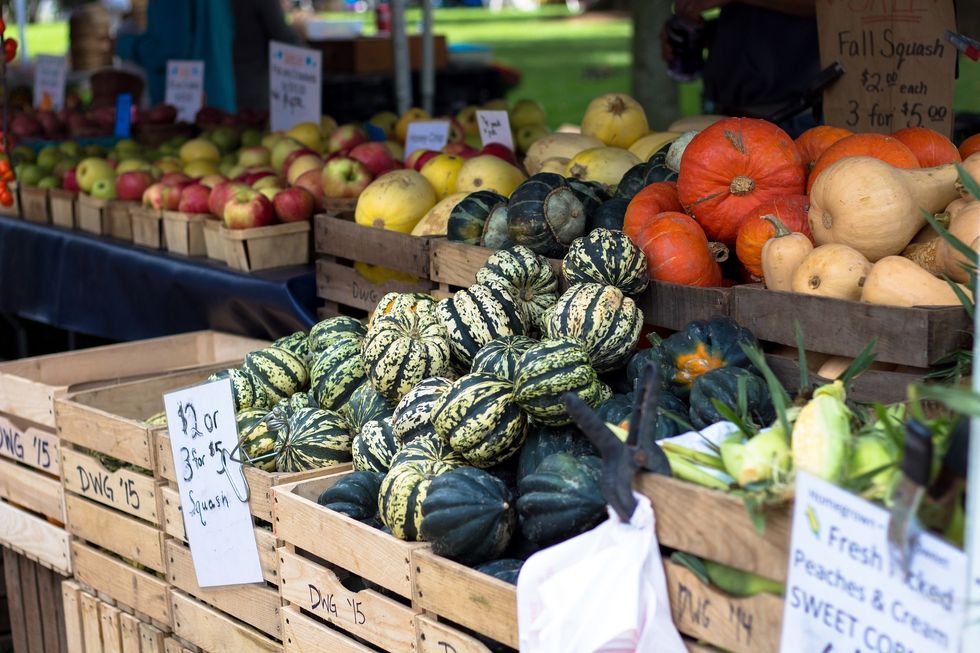 2. Cook With Seasonal Produce
If you want to save for the holidays, cut the number of meals eaten out and cook at home. Fall is the perfect time to cook with seasonal produce (which tends to be more affordable) such as acorn squash or mushrooms. Check out a list of seasonal vegetables and fruits that you can find during autumn, and get creative! To save even more money, search for free recipes online and look for ones that require ingredients already in your fridge. You could try getting started with these delicious squash bowls!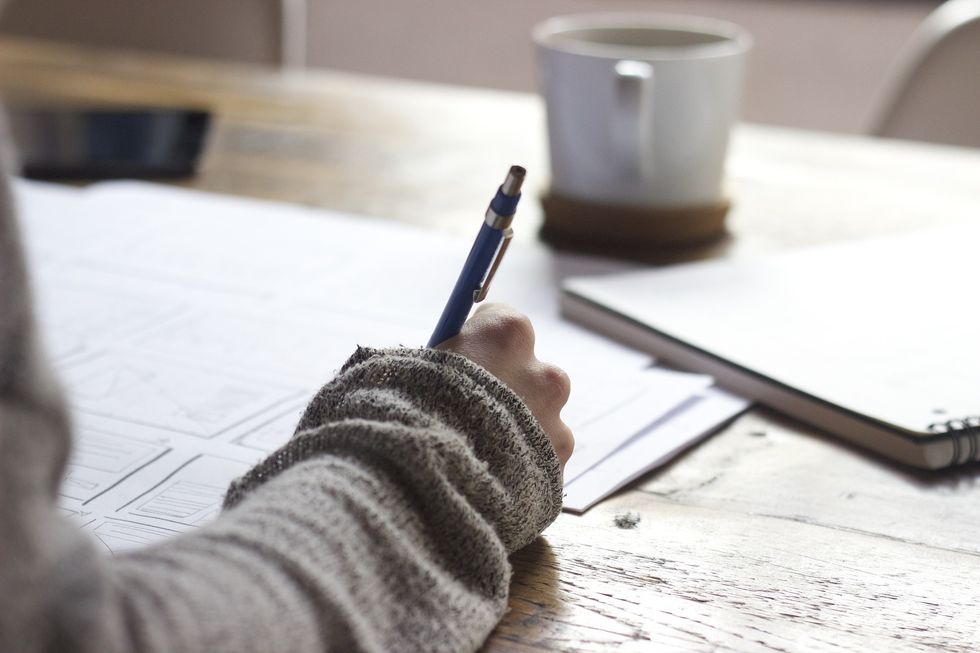 3. Max Out Your Flexible Spending Accounts
If you have flexible spending accounts, fall is the perfect time to start maxing them out. It's better to start doing this early because the holidays can get busy and make it difficult to remember. There are several types of flexible spending accounts (FSAs), such as health care or dependent care FSAs. These accounts allow you to put aside a certain amount of money to cover costs like copayments or prescription medications. However, you must use the money before the end of the year or you lose it, so fall is a great time to take advantage of FSAs.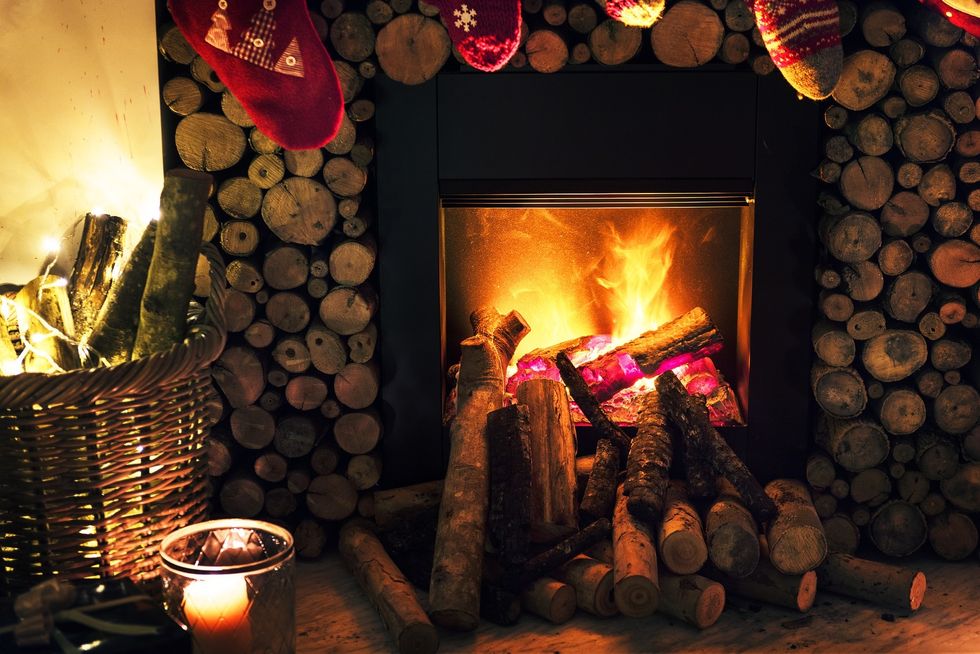 4. Make Your Home Ready for Winter
Don't wait until the temperature falls below zero to start caulking drafty windows, start getting your home ready for the winter now. Check your insulation, doors, and windows, so that you can seal cracks and drafts. Give your furnace a tune-up by starting with an inspection and a clean. Another important task autumn task is to reverse ceiling fans, so they run clockwise and push the heated air down.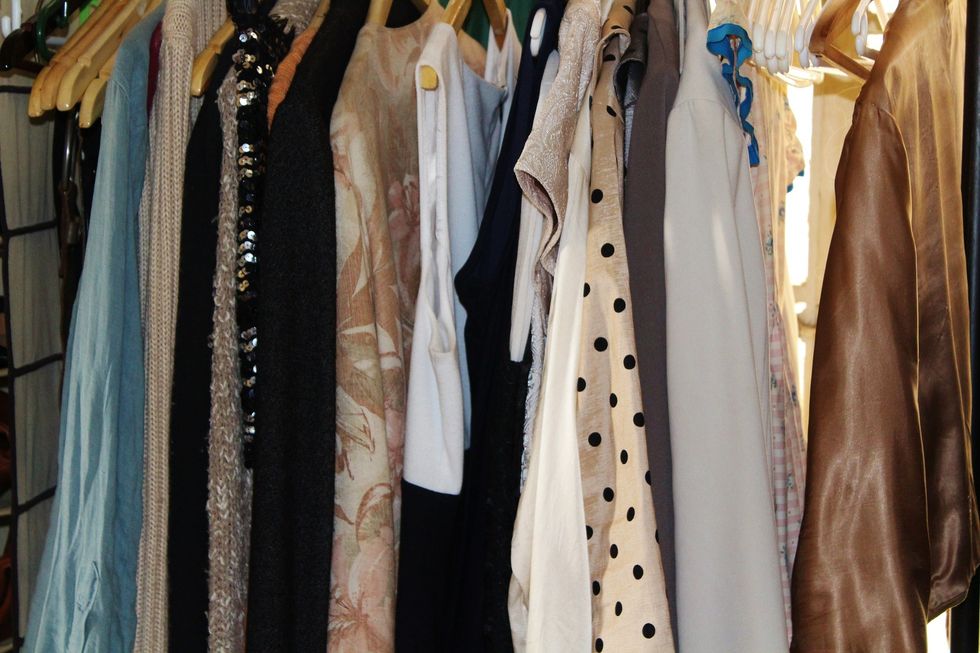 5. Clean Out the Closets
Consider cleaning out your closets in the fall. It's good preparation for rotating in your winter wardrobe, and it will give you a chance to see what you have, and what you still might need. You'll likely discover some clothes that you can donate, trade, or sell. Look for local clothing swaps or put items up for sale on eBay to make a little extra cash.
When you think of fall, you may start dreaming about caramel apples and leftover Halloween candy, but it's also the perfect season to start living frugally before holiday spending starts.