Knowing how much you should spend on home maintenance each year is hard to figure out and may be preventing you from buying your first home. The types of costs you'll incur depend on the house you buy and its location. The one certainty is that you should start saving now. Read on to figure out how much to start setting aside based on the home you own.
The Age of Your House
Consider several factors when budgeting for home repairs. If you've purchased a new home, your house likely won't require as much maintenance for a few years. Homes built 20 or more years ago are likely to require more maintenance, including replacing and keeping your windows clean. Further, depending on your home's location, weather can cause additional strain over time, so you may need to budget for more repairs.
The One-Percent Rule
An easy way to budget for home repairs is to follow the one-percent rule. Set aside one percent of your home's purchase price each year to cover maintenance costs. For instance, if you paid $200,000 for your home, you would set aside $2,000 each year. This plan is not foolproof. If you bought your home for a good deal during a buyer's market, your home could require more repairs than you've budgeted for.
The Square-Foot Rule
Easy to calculate, you can also budget for home maintenance by saving one dollar for every square foot of your home. This pricing method is more consistent than pricing it by how much you paid because the rate relies on the objective size of your home. Unfortunately, it does not consider inflation for the area where you live, so make sure you also budget for increased taxes and labor costs if you live in or near a city.
The Mix and Match Method
Since there is no infallible rule for how much you should spend on home maintenance, you can combine both methods to get an idea for a budget. Average your results from the square-foot rule and the one-percent rule to arrive at a budget that works for you. You should also increase your savings by 10 percent for each risk factor that affects your home, such as weather and age.
Holding on to savings is easier in theory than practice. Once you know how much you should spend on home maintenance, you'll know what to aim for and be more prepared for an emergency. If you are having trouble securing funds for home repairs, consider taking out a home equity loan, borrowing money from friends or family, or applying for funds through a home repair program through your local government for low-income individuals.
<
Trying to save money can be overwhelming.
It's difficult to navigate which expenses of your daily routine can be eliminated for financial gain and which are necessities. Many people believe that in order to accumulate savings, sacrifices must be made. And while simple sacrifices such as minimizing your takeout purchases and online shopping habits may be necessary, there are ways to save that still allow you to live a comfortable lifestyle. Consider the following lifestyle changes that will help you save money so you can start striving toward your financial goals.
Establish a Budget
Just like anything else you hope to succeed at, saving money requires active effort. Create a budget based on your monthly income. Evaluate your typical expenses and set minor goals to help you stick to an intended budget.
If you're looking for budget guidance, try the 50-20-30 rule. This rule segments your income by percentages: 50 percent of income toward essentials like groceries and rent, 20 percent toward savings, and 30 percent toward fun, lifestyle expenses.
Know Your Tax Breaks
You don't have to be a tax savant to score a better tax deduction. Filing your taxes meticulously can save you trouble down the line and ensure you're getting the best outcome. Get familiar with the standard deductions and whether you're eligible for a larger one.
If you plan on donating this year, be sure to keep track. It turns out, giving back might be the first step to getting back! You can score a greater tax break with sizable donations and adequate documentation. Creating a charitable giving plan will help you manage your budget and your donation endeavors.
Adopt the 30-Day Rule
Looking to make a large purchase? Give yourself 30 days to reflect on whether you truly need the costly item. Construct a list of pros and cons to determine its necessity. Once 30 days have passed, consider again if you're ready to make the steep purchase. If you still feel it's necessary, then go for it!
Maintain Your Home and Car
Some lifestyle changes that will help you save money in the long run require initial minor investments. Proper home and car care can add up, but ultimately, they'll prevent you from having to make hefty damage fees in the future. A few things you can do to ensure the longevity of your home and vehicle include:
Enlist arborists to verify the sturdiness of tress surrounding your home.
Upgrade your home's siding, as necessary. Check your home's exterior for signs of excessive weathering.
Clean out gutters to prevent roof damage.
Perform auto-detailing tasks on your car frequently, providing a new coat of paint when needed.
Change tires and auto liquids as recommended by professionals and in the vehicle's manual.
A smart home — with lights you could turn on and off with a button, remote locks, music piped into every room — used to be out of the average homeowner's reach.
"When you used to think about these systems, it was very much high-end," Mark Spates, a senior product manager for Nest and Google Home told the New York Times. "It was a luxury."
Not so anymore. Prices have come down, DIY installation is indeed doable, and if you're thinking of resale value, homebuyers expect it.
According to Coldwell Banker's smart-home survey, most potential homebuyers want some smart home technology. Seventy-seven percent want smart thermostats, 75 percent want smart smoke detectors, and 63 percent want smart locks.
All you need is a weekend and a couple hundred dollars to bring your humble abode into the 21st century — and it won't cost a mint.
Smart Lighting
Wouldn't it be so much easier to be able to turn your lights on and off when you're away on vacation, rather than crossing your fingers and hoping for best? Or what about coming home late at night alone. With a touch of a button, you could walk into a house that's warm and welcoming.
There are two ways to add this functionality: with smart bulbs or smart dimmers. Smart bulbs like Philips Hue (from about $70 for a starter kit) and LIFX (from about $20 a bulb) are the easiest to install — just screw them into an existing socket — and offer dimming and optional color changes. Smart dimmers are a little more complicated and will require some simple eletrical work. Lutron Caséta (about $100 for a starter kit) and Leviton Decora Smart (from $45 a switch) replace existing wall dimmers and switches.
Both smart bulbs and smart dimmers can be scheduled to turn lights on and off automatically, and they both have lighting-level presets. With a touch of a button, you'll can hit the sweet spot for cocktail hour or a sewing project.
Smart Thermostat
It seems like something the Jetsen's would have used. If used correctly, with remote control over wifi and smart scheduling, a smart thermostat can save you hundreds of dollars.
The Honeywell Lyric T5 smart thermostat ($130) is Consumer Report's pick that features an easy-to-use manual control and plenty of smart features like voice control and what's called "geofencing" — a feature that allows the thermostat to automatically adjust the temperature as you leave and return home.
Smart Sounds
Remember when multiroom audio that spilled fluidly from the kitchen to the living room out onto the pool deck seemed like the height of glamour? You don't need to win Powerball to live this sonic version of the high life.
Sonos makes speakers (from $149 each) that can be plugged in to any electrical outlet. With wifi and an app, Sonos speakers can play the same music across all rooms or different music in different rooms, with independent volume controls for each.
"We use Sonos a lot, even at the super high-end," Michael K. Chen, an architect in New York, told the New York Times. "Anywhere you have power, you can have music, and I think that's great. Suddenly, there's no need for complex additional equipment to properly zone your apartment or house into different areas. It's just set up to do that well."
Smart Smoke Detector
If only I had the ability to lower my smoke detector's sensitivity when I'm roasting a chicken or when the broiler's on. With a smart smoke detector, I can silence an alarm with a tap rather than waving a tea towel like a white flag. Consumer Reports recommends the Nest Protect smoke and carbon monoxide detector ($100). It will send a text alert to your phone when it detects smoke or when the batter is running low — which will keep it from making that oh-so-annoying beeping sound when you're trying to get some much needed shut eye.
Smart Security
Your house will feel more like Fort Knox and less like a low-hanging fruit to the lazy burglar when you install smart locks. They're also a godsend for the forgetful type. Did I lock the front door? Now there's no need to double back on your journey or say a prayer. Just tap your phone and you're good.
Consumer Reports recommends the August Smart Lock Pro + Connect ($250) There's the auto-lock and unlock function when you leave and return home that you'd expect, but it can also make electronic keys for your weekend guests and housecleaner.
If there's any endeavor that really does take a village, it's home renovation. As you tear down walls, imagine the kitchen of your dreams, and install large appliances, you'll be dealing with a team of specialists. Here's how to put together an Olympic-worthy dream team.
The Visionary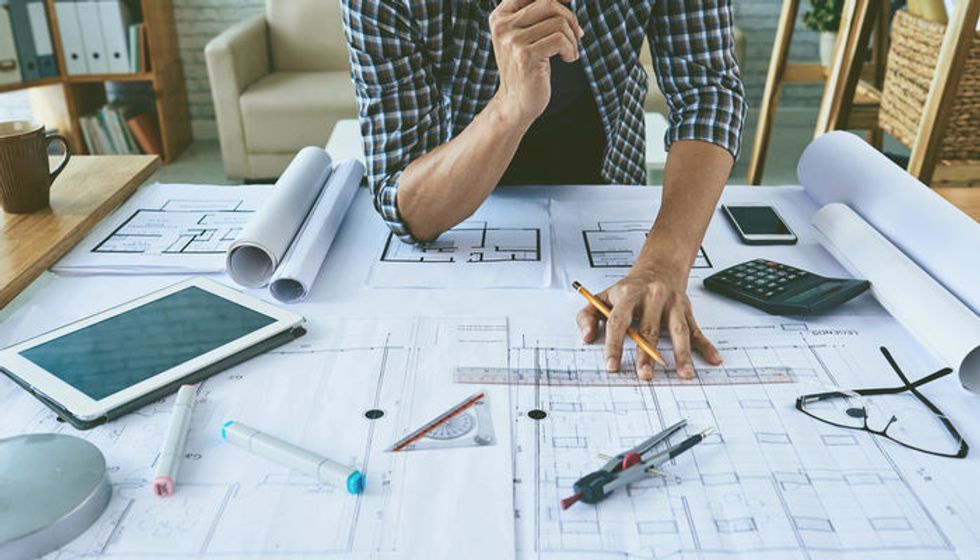 "I always half-rolled my eyes at real estate listings that said 'Bring your architect.' It sounded impossibly high-flown, perhaps aimed at the type of people who traveled with an entourage of servants," a New York City renovation survivor wrote on Curbed. "But let me say this flat-out: The best thing we ever did for our renovation was hire an architect." An architect listens to your ideas and helps you think through the design, then translates all of that into a plan that can be made real. Expect to pay 10 to 20 percent of the overall project cost.
The Project Manager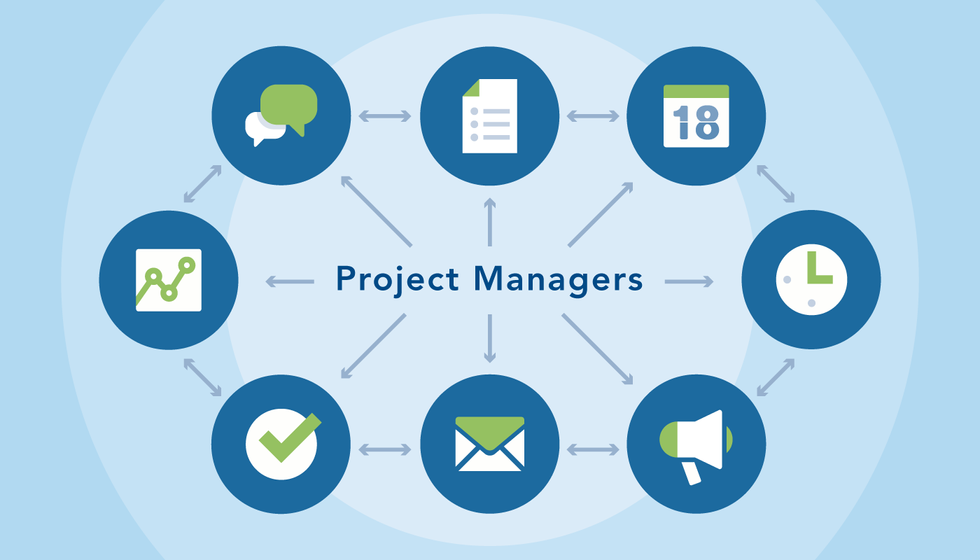 Think of the general contractor as your project manager. They take those plans from the architect and executes it with a team of subcontractors they have on speed dial. That means you don't need to spend hours of your own time to find individual tradespeople to paint, plumb, and carpenter. Even if your project doesn't require an architect, if your renovation will require more than one specialty tradesperson and cost a few thousand dollars, you need a general contractor.
Ask people you know for references and see if neighbors have had projects similar to yours done. The rule of thumb is to interview several contractors and receive a bid from each before you decide. Expect to pay 25 percent of the project cost.
The Stylemakers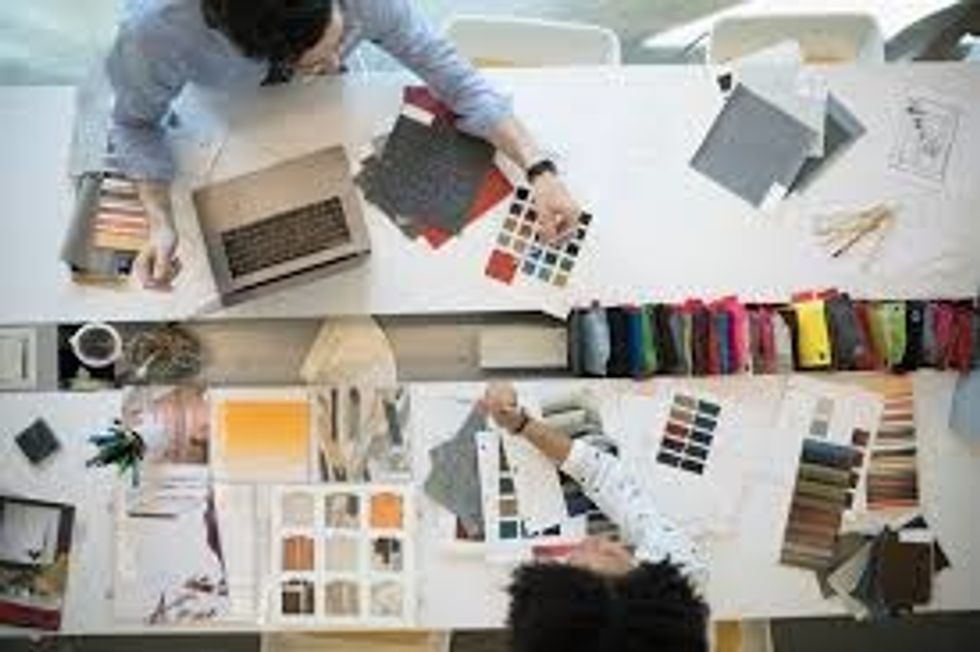 You really don't need an interior decorator or designer for your renovation, but for some, choosing between hundreds of different countertops, cabinets, and floors gives a flooding sense of decision fatigue. In those cases, the expertise of a designer may help you feel less overwhelmed. Find certified designers through the National Kitchen & Bath Association (nkba.org) or the American Society of Interior Designers (asid.org). Designers will charge somewhere between 4 and 7 percent, according to Consumer Reports, but you can expect to pay an interior decorator, especially of the Million Dollar Decorator variety, up to 20 percent for them.
The Generalist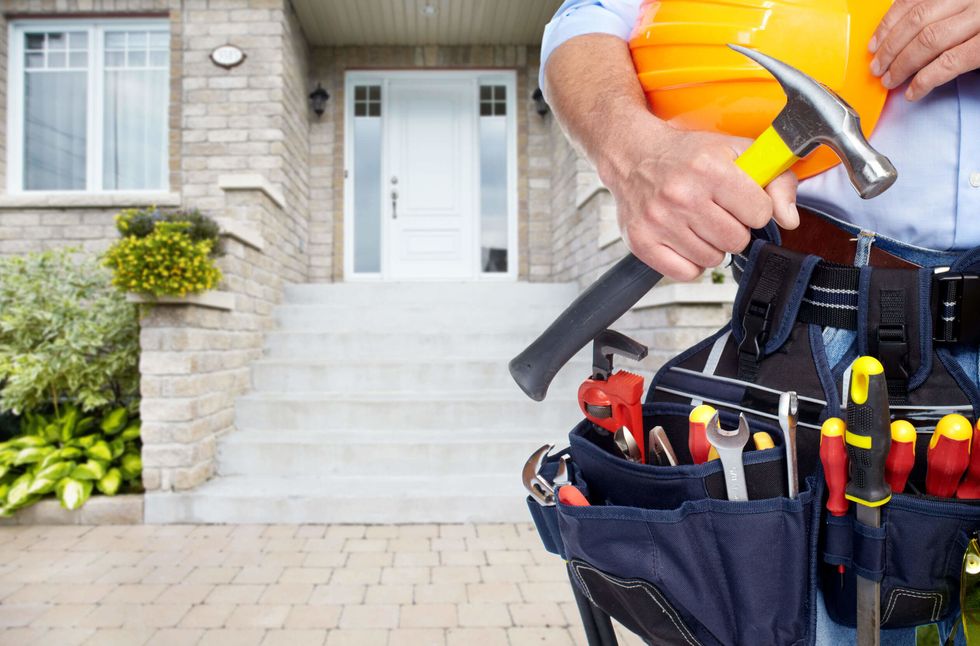 When your renovation is complete, you will hopefully no longer require the services of highly-trained specialists like plumbers, carpenters, and painters. It may not be a full-blown renovation, but home repairs will still come along that are too much for you to handle.

In those cases, you need a handyman or woman. Whether it's a silencing a squeaky front door or drippy faucet, hanging the projector screen, assembling bookshelves, cleaning the gutters, or power-washing the upstairs windows, no job is too small for this household helper. These people can also sometimes tackle slightly larger jobs, like installing a simple deck or building a ladder for your new above-ground pool. Angie's List says you can expect to pay anywhere between $50 to $100 per hour — but a good one is worth their weight in gold.
The Budget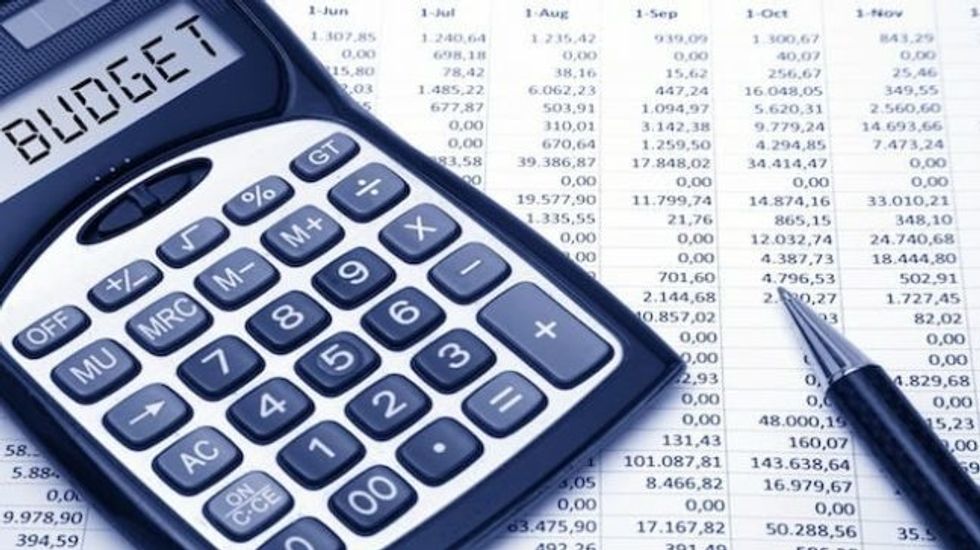 You've got your team and your chomping at the bit for the kitchen of your dreams, but whoa there, Nelly. You need to set a budget for your project for you start getting stars in your eyes over German appliances and carrara marble. How much should you spend?
First, you need an overall estimate of the value of your house. One easy tool is to use Zillow's "Zestimator." Once you know how much your house is worth, a good rule of thumb is not to spend more than the value of that room as a percentage of your overall house value. Kitchens, for example, generally account for 10 to 15 percent of the property value, so if your home is worth $200,000, you'd want to spend no more than $30,000.
Where does that money come from? You've got a few options. You could refinance your mortgage, get a home equity line of credit, or a home equity loan. This choice can be overwhelming, so consult with a lender about which option is best for you.
Last but not least, you'll want to leave wiggle room for unforeseen expenses. Factor in 10 to 20 percent (or more) of your contracted budget for those imperfections that are revealed when the layers of your home are peeled away.