For most of history — even today — women have not had the right to their own money.
Undervalued, underpaid, and — for the most part — treated like property themselves, women have often been deprived of financial autonomy.
Even now that many women are in charge of household finances, they still earn less on average than their male peers. The numbers by race are even more staggering. When it comes to understanding and handling money as a whole, there are a lot of us who feel disempowered.
According to One Advisory Partners: "51 percent of women consider themselves the "CFO" of their household. In addition, 54 percent said that they have either complete or a great deal of responsibility when it comes to managing their household's long-term savings and investments. Despite maintaining a dominant role with household finances, 63 percent of women wish they knew more about financial planning and investing."
Really? One might ask. In this day and age? Yes, really. Despite mainstream feminism, the rise and fall of the girlboss, growing conversations about gender equality, there's still stigma associated with being a woman who demands what she's worth.
But the tide may be turning.
According to Sandra Pierce in the Financial Post, "women live longer than men and 80 percent are going to end up alone, whether because of longer life expectancies or divorce. My experience with widows and recent divorcees shows that once on their own, almost all the women who did not take an active role in their finances regretted it."
By demanding that they get the compensation they deserve, women are taking charge of their finances — which is deeply important to their security and future.
An Advisory Partners report suggests that there's hope for the future. "The next generation of women is particularly eager for greater financial knowledge. The same survey found that the majority of young women are interested in understanding financial concepts on a deeper level, but over half of those women don't know where to seek out that information."
These advances are spawning a new generation of women unafraid to talk about finances — women who make this knowledge accessible to other women. The importance of demystifying the personal finance space is helping many women find the confidence to give themselves the gift of future security.
Here are some of our favorite female financial gurus:
<
Recently, I wrote a piece about the genius of shopping for swimsuits during the winter. In it, I championed the benefits of buying swimwear now. It's smart to take advantage of the off-season sales so you're extra-prepared for summer. Part of what led me to this discovery is my penchant for mood boarding.

The mood-board — aka vision board — is my staple way to express my creativity, exercise my personal style even when winter restricts my fashion sense to thick sweatpants and puffer jackets. It's time to get excited for activities and celebrations that are months away.
Creating mood-boards to bring summer closer led me to buy my latest swimsuit at a fraction of the price. This simple action sent my imagination soaring. I clearly envisioned the pools I'll swim in, the oceans and lakes I'll plunge into, and the boardwalks I'll strut about on while flaunting my leopard, plunged-neck bikini.
So — six months in advance — I've effectively pulled my summer plans together. I've always been a planner as it goes a long way to actually achieving whatever I'm meticulously planning, be it a goal or an awesome trip.
However, this summer's arrangements are more fraught than ever, as my imagined itineraries ride on the hope that there's not yet another COVID variant looming in the wings. One that cancels my flights and banishes me back to my apartment. But — in the spirit of positive thinking — I'm not going to let logic obscure my vision. I intend to go full-speed-ahead with my dreams.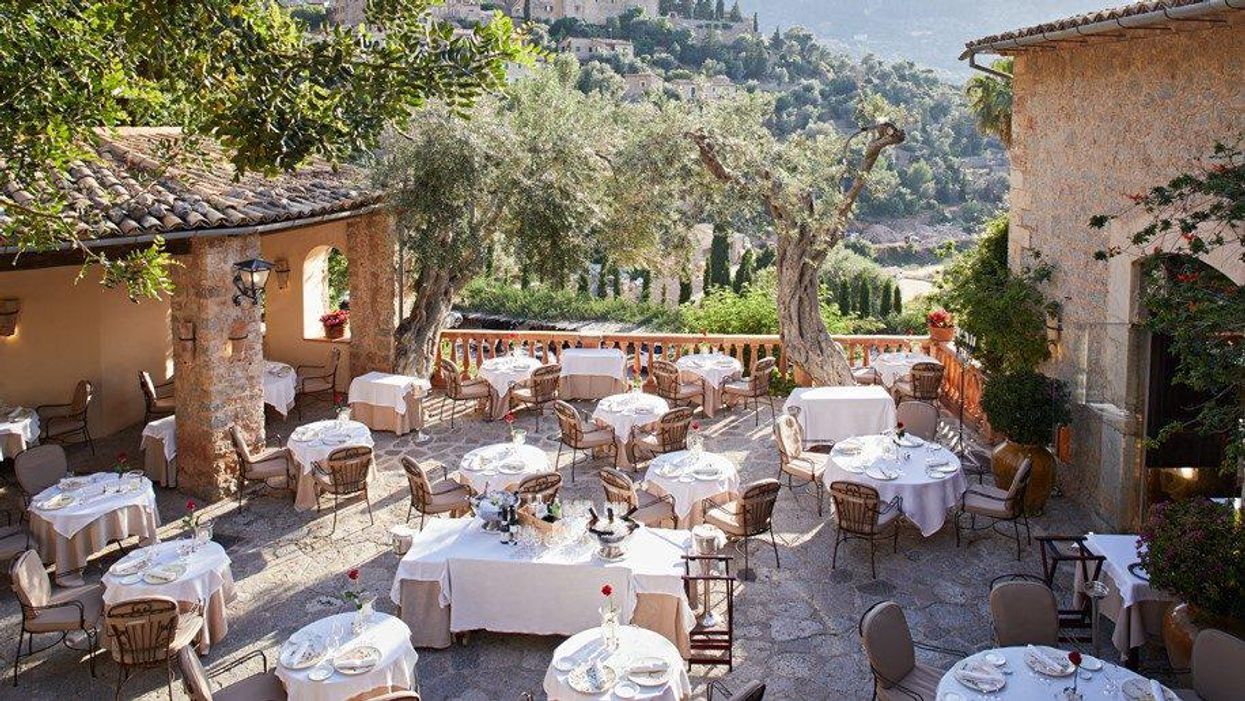 Currently on my list: La Residencia, a Belmond Hotel, Mallorca
Starting early also means I have clarity about my budget. This provides greater incentive to save money this year. I have more options than ever before. Flights are cheaper, hotels will welcome me with open arms, and my inspiration awaits.
Here are some of my tips for planning your dream vacation:
Dream Big!
Even before I started making concrete plans, I've already stockpiled ideas for future vacations for a future self. The pandemic taught me that life is too short to wait on those enjoyments for a future me. So, I'm taking the plunge and setting out on one of my bucket-list vacations rather than settling for a more local trip.
Save-Save-Save
In order to make my biggest dreams happen without falling into credit card debt, I'm putting aside money every month that goes towards my vacation. Before making non-essential purchases, I ask myself: would I prefer another iced coffee from my neighborhood cafe or a croissant and coffee in Paris? Chipotle or a gourmet meal in Mexico? Put that way, the choice is simple.
A app like Meet Cleomakes the money part a little easier and seriously keeps me accountable for my spending. After all, there's no better way to stop those credit-card-swipes my credit card than depending on an app that keeps it real. Meet Cleo reminds me of my regrettable purchases before I rack up another one.
Plan EVERYTHING
In arranging my itinerary, I don't just plan hotels and flights, I plan out every single day. Sure, I leave time to explore neighborhoods and wander through museums and stores. But even that time is scheduled. This helps me visualize more clearly what I'm going to do, but it also provides a realistic ballpark budget. When and where will I need to flag a cab? How efficient is public transit? How can I schedule my days most efficiently and cost-effectively?
Shop Smart
Leaving seasonal shopping to the last minute often leads to panic buys, overpaying, and desperately buying forgotten items at the airport. Shop smart, and start shopping today. Taking cues from my swimwear hack, I have price alerts on critical purchases so I'm notified whenever there's a sale.
That means no more frantic airport shopping for me — my Meet Cleo app will be proud.