unsplash.com
Do you consider yourself the ultimate "foodie?" Do culinary trends titillate you and is gourmet the only way? Why not consider cooking up a career in the food biz?
As much as you may love it, if you're thinking that cooking isn't your strong suit, don't give up on your future in food so fast. There are ways you can take your "foodie" flair and put it to more use than just dining out. Think about what a joy it would be to take your love of all things food-related and embark on a career journey that you'll savor just as much.
Here are some cool jobs centered around the food industry for the foodie in you to relish. Let your culinary-based talents take over in one of these exciting careers.
Food Stylist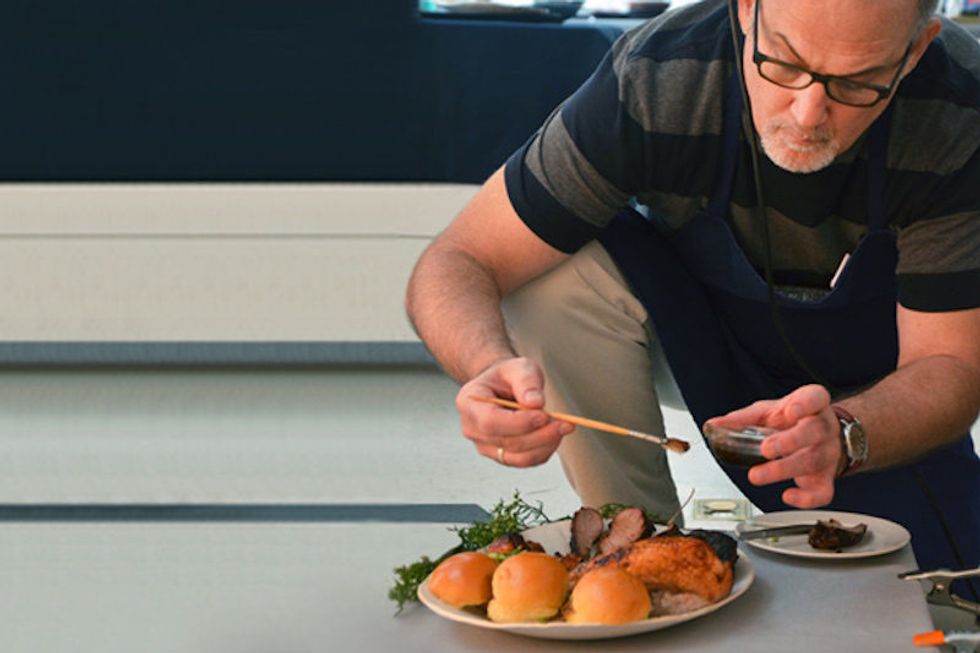 Via thegentlemansjournal.com
It's all about the presentation, and when looks matter, a food stylist is called upon. All those perfect pics in magazines, on websites, in menus, and in advertisements don't happen by chance. And think about cooking shows, films, and commercials. The food always looks almost too good to eat. A talented food stylist is the force behind food looking phenomenal for those close-up shots.
As per The Art Career Project, "Professional food stylists are artists with a culinary flair. The food stylist must use color, shape, texture and food compatibility to create an artistic plate; one which is as appetizing as it is beautiful. Food stylists work in various industries; for photographers, magazines, restaurants and catering companies. If you are an artistic foodie—this job's for you!"
According to Dantastic Food, "The job of a food stylist has changed as advancing technology has made food photography a digital art. In the old days of film, food would often sit for hours under hot lights while directors of photography fiddled with f-stops and depths of field. These days, digital cameras make the process easier and faster – but quality food stylists still face challenges most other artists don't even need to consider. It's also important for food stylists to understand the ins and outs of photography and videography."
Does this job sound like it's just your style? Working with food can be just as satisfying as eating it, but you'll need some ammo. As per Urban Roots, "Although it's not necessary, many food stylists have a culinary arts degree from a culinary institute or trade school. An associate's or bachelor's degree in culinary arts can also be helpful. Studying art, photography and/or business may also assist in becoming a food stylist. Working or interning under an accomplished food stylist is a good way to learn some tricks of the trade."
Styling has never been so scrumptious!
Food Critic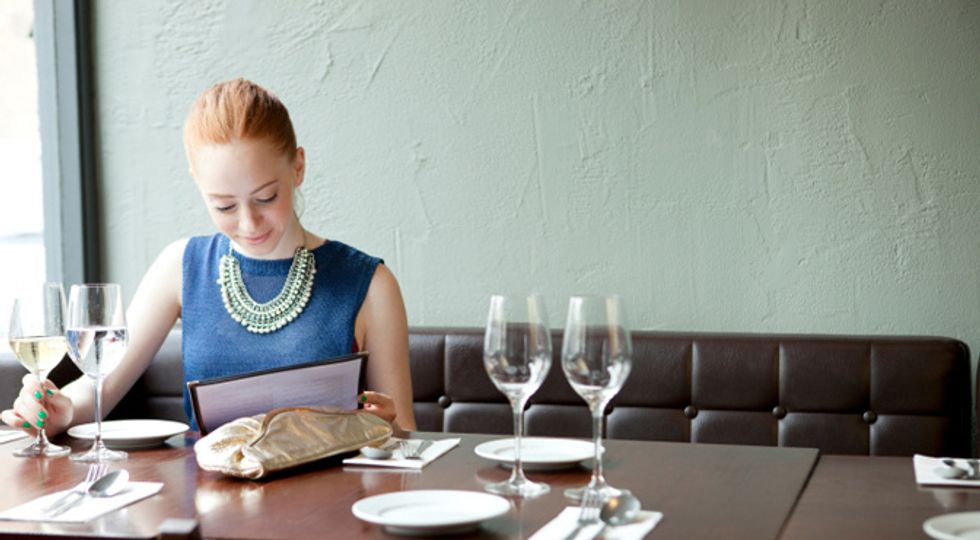 Via wellwellwell.com
In today's blog-obsessed world, nearly any foodie may consider themselves to be a "food critic" by snapping amateur pics of their meals, posting them to social media, and offering their reviews of what they've just chowed down. While fun for the foodie and interesting for those friends who may follow them, it generally doesn't result in a full-blown career in the critic's corner.
A professional food critic must, "Attempt to capture the dining experience and relate (it) to readers, viewers or listeners. Their commentary includes descriptions of the food, including whether the food was cooked thoroughly and attractively presented, and, of course, whether it tastes good. They also frequently comment about service staff and the ambiance of a restaurant -- whether the atmosphere contributed to diners enjoying their meals. Serving size and price are also frequently included," as per Chron.
If you are truly interested in being heard by the masses and believe your food critiques are in-depth, relevant, and beneficial to the culinary world, becoming a food critic may just be your calling. But before you quit your day job and set out on a career that seems like a (literal) piece of cake, know that it is no easy task to make your mark on the industry.
As per Sokanu, "This is a popular and competitive career, and can be difficult to get a foot in the door." There is much more to it than going out to eat and scribbling your musings of the meal.
Sokanu lists the responsibilities of a food critic as:
- Evaluating restaurant standards and food quality
- Supplying original written copy to newspapers, magazines, travel guides and websites
- Maintaining time management skills
- Meeting publishing deadlines
- Occasionally supplying original photography, or securing usage of restaurant's photos
- Competently interviewing industry leaders and venue representatives
- Delivering a written summary in a clear, unbiased way
If you have the work ethic as well as the foodie fire to pursue a career as a food critic, Study.com suggests taking the following steps to increase your chance for success in this sought-after, food-lover's dream job.
"Candidates for the position must have excellent communication skills. Students can gain the necessary writing ability through a degree program in English, journalism, or communication. Aspiring food critics also might choose to enroll in a culinary program or take courses in the culinary arts to learn about food composition, chemistry, and cooking techniques. Some schools offer courses in food media or food reviewing," notes Study.com.
After learning as much as possible in school, putting knowledge into play will come from getting work experience. Study.com recommends writing for a magazine, newspaper, or online publication, or work as a freelance food writer. And like many other jobs, networking is key to becoming relevant and respected.
Critical thinking for a food fanatic!
Restaurant Manager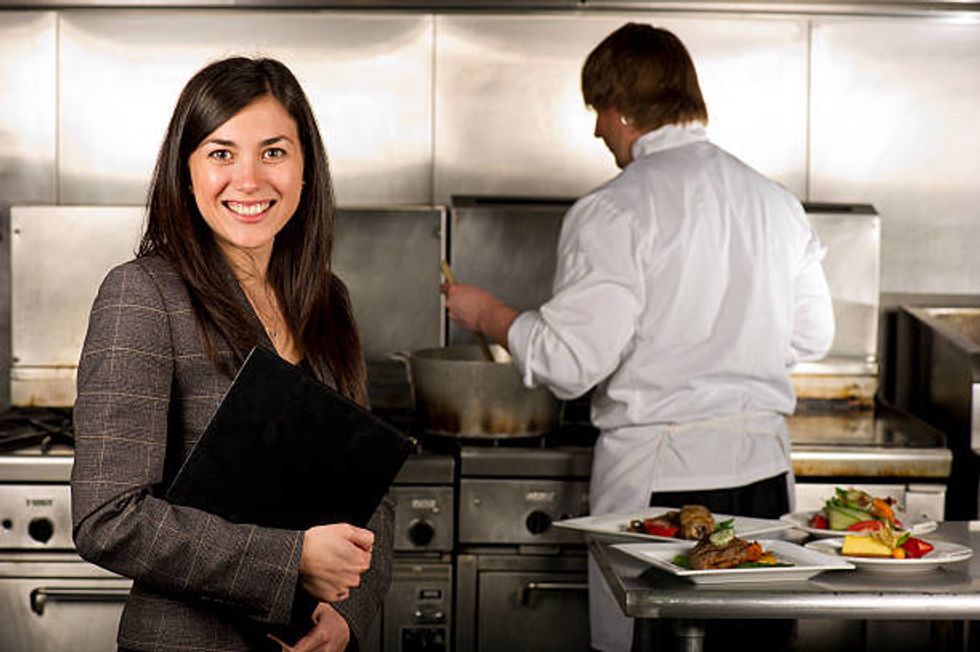 Via careerslinked.com
Do you have the type of personality that makes you a "people person?" Can you take charge, make decisions, and juggle many balls in the air at once? Are you interested in the restaurant biz and want to make sure things run smoothly and efficiently under your watch? If this sounds like you, a career as a restaurant manager may be your calling.
As per Target Jobs, the main responsibilities of a restaurant manager are as follows:
Recruiting, training and supervising staff
Agreeing and managing budgets
Planning menus
Ensuring compliance with licensing, hygiene and health and safety legislation/guidelines
Promoting and marketing the business
Overseeing stock
Ordering supplies
Handling customer inquiries and complaints
Taking reservations
Greeting customers
Problem solving
Preparing staffing/sales reports
Keeping financial records
Assessing and improving profitability
Setting targets
Handling administration and paperwork
Liaising with customers, employees, suppliers, licensing authorities and sales reps
Making improvements to the running of the restaurant
This is no walk in the park, but for a go-getter with lots of energy, quick-thinking ability, composure under pressure, and a no-quit attitude, becoming a restaurant manager can be exciting and rewarding.
You will need to study business and hospitality in school, but hands-on experience is just as valuable. Some cashiers and bussers start from the most low-level restaurant jobs and work their way up the ladder. Success is what you make of it!
Food Server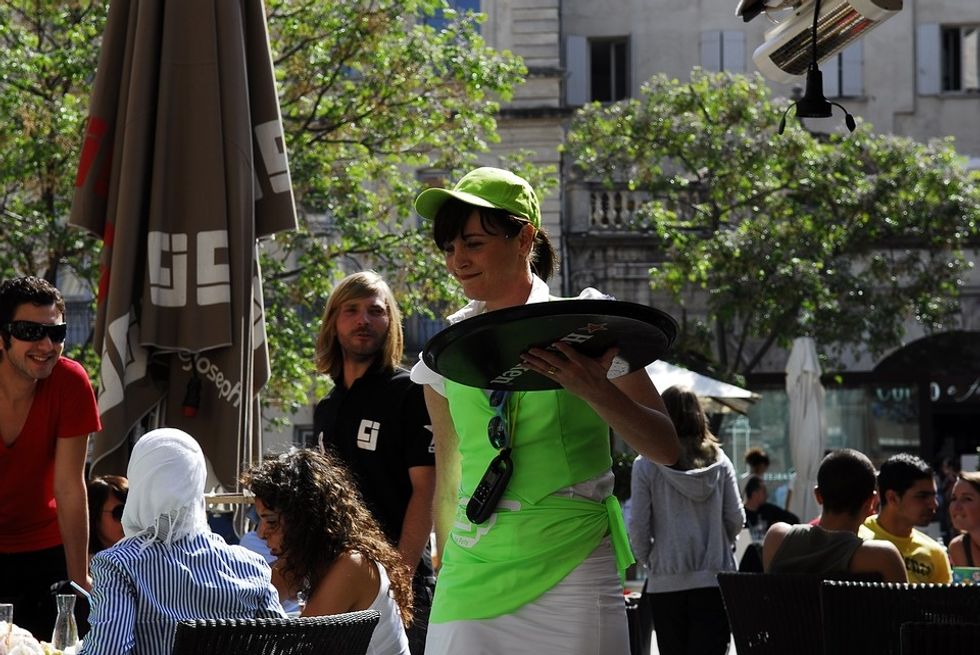 Via pixabay.com
If you love the vibe of working in a restaurant, enjoy meeting new people and making them happy, become a food server. You will be in a food-based ambiance while putting your friendly personality to good use. Your knowledge and love for food can translate into making sure customers have an enjoyable experience at the restaurant, and along with the quality of food, the greater the service, the better the time patrons will have. And you'll see their delight in your (hopefully) hefty tip!
There are so many opportunities to become a food server, as every town has dining establishments. Bigger cities will naturally have more options, but even small towns have restaurants, bars, fast food joints, and diners.
As per Snagajob, "Food servers perform a variety of tasks, from preparing the food, stocking supplies, serving, charging people for their food, handling cash, credit cards, and a cash register, cleaning tables and counters, resetting tables, greeting customers and answering questions. Food servers work on their feet for long periods, and are experts at customer service."
People may think being a food server is a piece of cake (no pun intended), but as you can see, there are many important responsibilities involved. You'll need lots of stamina and patience, as well as a friendly demeanor to be good at this non-stop job. Check please!
Stay out of the kitchen if you "can't take the heat," but be part of the food industry in a creative way that's just as rewarding!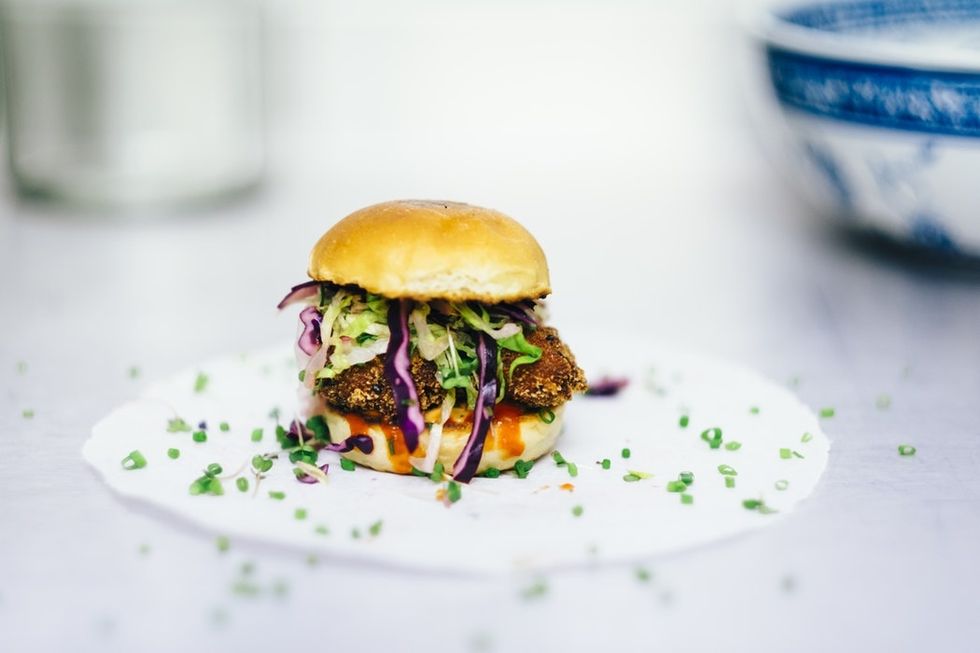 Via unsplash.com
via Tiffany & Co.
When the new Tiffany's campaign was unveiled, reactions were mixed.

Tiffany's, the iconic jewelry brand which does not (despite what some might be misled to believe) in fact serve breakfast, featured Jay Z, Beyoncé, and a rare Basquiat painting in their recent campaign.
The aesthetics were undeniably luxe and historic. The campaign showcased the rarely-seen Basquiat painting Equals Pi (1982), which the brand acquired for the background's proximity to its distinctive Tiffany blue. Also notably historic is that Beyoncé was the first Black woman to wear the 128.54 carat Tiffany Diamond.

Before Beyoncé, the only other stars to wear the yellow diamond were Mary Whitehouse, wife of American diplomat Edwin Sheldon Whitehouse, Hollywood icon Audrey Hepburn, and singer Lady Gaga.
"Beyoncé and Jay-Z are the epitome of the modern love story …. Love is the diamond that the jewelry and art decorate," said the press release accompanying the campaign.
The campaign, titled "About Love," is stunning and has both classic and contemporary references. The image of the couple posing in front of high art recalled the iconic stills from their "APESHIT" music video, for which they famously rented out the Louvre and posed in front of the Mona Lisa.
THE CARTERS - APESHIT (Official Video) www.youtube.com
Their "APESHIT" photo made a giant cultural impact for its juxtaposition of Western beauty and Blackness. Tiffany's campaign seemed to have similar goals — showcasing Beyoncé and Jay Z as the peak of luxury, this time juxtaposing the Basquiat and the Tiffany diamond.

As a Black couple, their appearance in such a luxury campaign was a big move for representation, but in a post 2020 landscape, there was an outcry of criticism.
Despite the aesthetic beauty of the image, the high capitalist undertones didn't sit right with some on the internet — largely younger demographics. Though this campaign was an effort by Tiffany's to appeal to younger audiences and make the brand feel more relevant, Twitter's verdict was clear: a blood diamond wasn't the way to go.
The diamond, which was mined in South Africa in 1877, comes from origins laden in the implications of colonialism. The practice of mining in South Africa at the time was exploitative and destructive, eschewing the livelihoods and safety of African miners and their communities for... what? Money? So Tiffany could try to sell us some dream of affluence using Black celebrities as to "Blackwash" the history behind their treasured piece?
The Washington Post also had some choice words, saying: "Its campaign does not celebrate Black liberation — it elevates a painful symbol of colonialism. It presents an ostentatious display of wealth as a sign of progress in an age when Black Americans possess just 4 percent of the United States's total household wealth. If Black success is defined by being paid to wear White people's large colonial diamonds, then we are truly still in the sunken place."
Alongside the campaign, Tiffany & Co have promised to donate $2 million to HBCUs to fund scholarships and internships. But this measly amount (considering the multi-billion dollar net worth behind LVMH) is not enough to cover up that, despite their performative efforts to promote "diversity," Tiffany's is entrenched in a colonial history that neither beauty nor Beyonce can make us ignore.
While Black representation has been increasing over the past few years, the question of how we are represented is starting to be considered with more nuance. And as we examine the structures of wealth and hierarchical values, many people are starting to ask whether these should be the standards we aspire to anymore.
Jay Z and Beyoncé have come under fire before for their promotion of Black Capitalist values — which the kids don't seem to want. Jay Z especially seems invested in the trappings of traditional (read: white) success and wealth. His cannabis line recently unveiled a campaign based on the work Slim Aarons — which was famously focused on "attractive people doing attractive things in attractive places" — and its unashamed opulence raised some eyebrows.
Images like this aren't as revolutionary as they once might have been since they reinforce the status quo and tell marginalized people to reach for the same luxuries and lifestyles deemed aspirational by the people who have oppressed them.
Anti-capitalist theory has been around as long as capitalism has, but younger generations are more likely to question the status quo — even when it comes packed with Basquiat and Beyoncé.
The conversation about the Tiffany campaign is indicative of how Gen Z thinks differently about money and what it means to them. They are less likely to be seduced by the luster of the aspirational, and more receptive to relatability.
This is why apps like Cleo have been on the rise. Cleo is a budgeting and personal finance app which makes money feel less inaccessible and makes engaging in personal finance relatable and easy.
No more does financial literacy seem restricted to the pretentious or the elite — we get it, finance bros; you love capitalism. With Cleo, understanding your money is something that can align users with their values.
And those values don't look like blood diamonds or corporate pandering.