Shapr
Sometimes it feels like it's impossible to meet new people and make real connections. Everyone is busy with the hustle and bustle of everyday life and where are you supposed to meet people anyway? In college, you could meet in classes and connect through mutual interests or assignments. But once you've entered into the workplace, that all seems to change and become much more difficult. There's a new free app called Shapr that recognized this problem and attempted to fix it, or at least make it much easier to network.
Shapr is kind of like a mashup between a dating app and LinkedIn. Once you've signed up for the app and filled out your profile, it suggests people in your area based on your interests, location and professional experience. Just like Tinder or Bumble, you swipe (anonymously) and will be notified of a match when the algorithm matches your shared interests, but rather than a romantic match you'll meet your professional match. According to their site, some of the top things people are seeking through networking is ideas and inspiration, funding, potential investment, mentorship, new talent, freelance projects, and meeting new friends.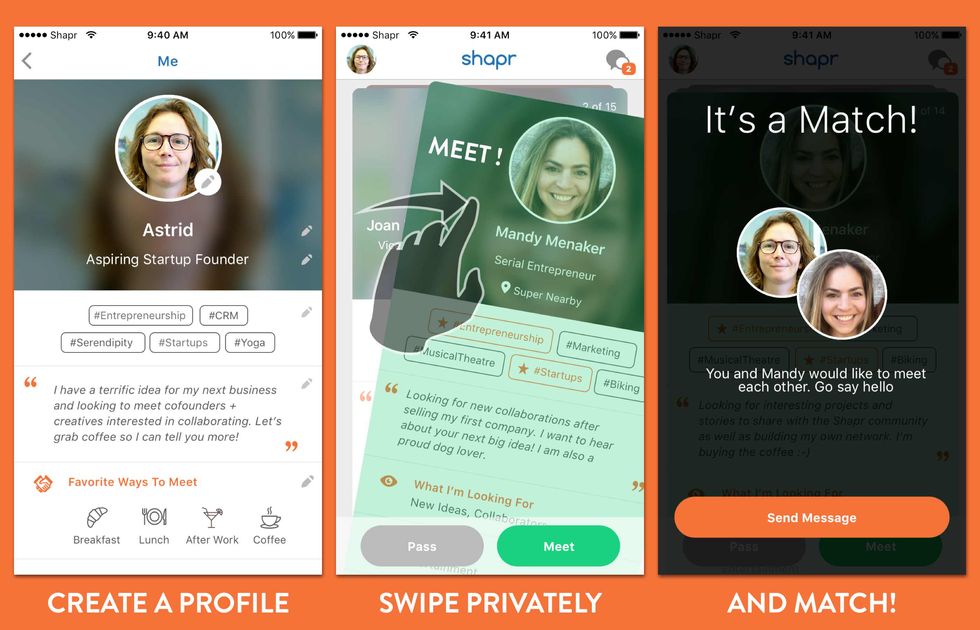 Shapr
Rather than continuing the fruitless attempt at making virtual "connections," the Shapr app helps to match you with people who have similar values and goals. With this app, you can be matched with 10-15 new people a day and meet up in person to talk about your next big idea or even collaborate on a project together. The Shapr blog lists success stories from people finding new jobs to helping people chase their passions and overcome their fears. Shapr is quickly becoming an app that's not only important for networking but also an excellent resource for people of all ages and at all experience levels.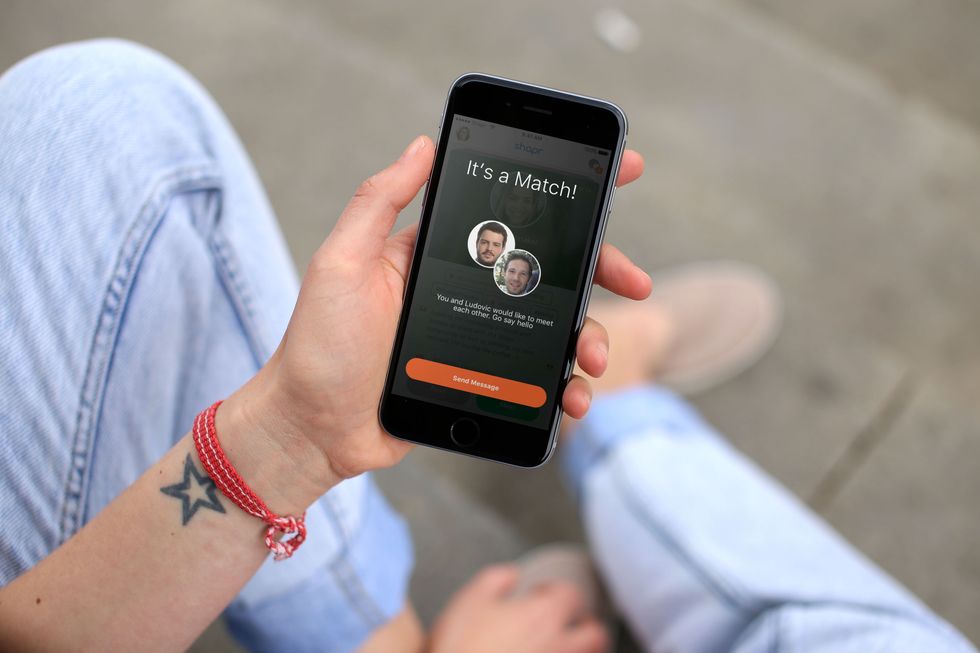 Shapr
According to their site, "Networking should be a joyful experience, because It's about meeting new people. It's not just a trick to generate more sales or find some humdrum job – we see it as a lifestyle. Connecting regularly with inspiring individuals is the key to a more meaningful, fulfilling, healthy existence. And that's why we made an app."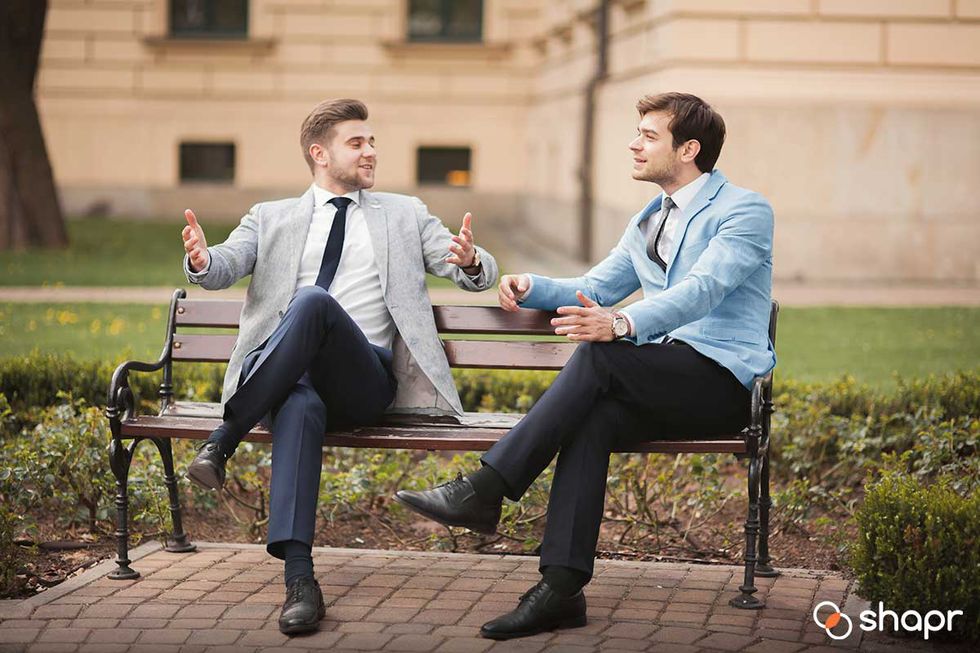 Shapr
Perhaps you're looking for friends with shared interests, a mentor in your chosen field, or someone to collaborate with, but no matter the reason, Shapr is sure to have someone (or many) for you to connect with. And in this busy world that may be just what you need.

<
What does success mean to you? Do you immediately think of how your life will look once you're "successful"? Oftentimes, when we think about success we think about all the positive side effects we hope will come with that success, like a comfortable salary, being an expert in our industry, or perhaps riches and fame. But rarely do I hear people talking about what they plan to sacrifice in order to reach that goal.
What if we reframed the narrative and instead focused on the sacrifices we're willing to endure to become our version of successful?
What are you willing to give up to get to where you want to be?
If you want to be wealthy and have a comfortable savings, then you may need to work in a field that generates a high income. You'll also need to understand how to be good with money and effectively invest those hard-earned paychecks. If being an expert in your chosen field signifies success to you, then you need to become an expert. That sounds pretty straightforward, but becoming an expert takes dedicated time and energy. So striving for success is not solely about the end goal, but about what you're willing to give up to get closer to that end.
Delayed gratification vs. instant gratification
Then there's the significance of patience and knowing that success takes time. It may be human nature to want to reap the rewards immediately, but in order to gain long-term success we must learn be comfortable with delayed gratification. For example, that could mean putting off spending money on things we want now so that our future self will have more money for long-term investments later. This goes back to the classic Marshmallow Test that set out to prove the correlation between delaying what we want in order to earn two-fold in the future.
The power of choosing your problems
In Mark Manson's acclaimed book, The Subtle Art of Not Giving a F*ck, Manson explains that there will always be problems, so what problem would you like to have? He states, "Life is essentially an endless series of problems. The solution to one problem is merely the creation of another." He argues that what makes us human and gives us a sense of purpose is the desire to solve problems. If living a fulfilled life means overcoming problems, what type of problems would you choose to have in your life?
Most people know, on some level, that sacrifices must be made to achieve success. But it's a lot easier said than done. As soon as you shift your focus from the end result to viewing success as a lifelong process, you'll better understand what must be sacrificed along the way. Ultimately, success and sacrifice are personal questions that must be reflected upon by each individual. What are you willing to give up to get what you want?
Getty Images
Today, more than ever, it seems travel has become an important part of our culture, whether you're traveling for work, taking advantage of your vacation time or simply following your wanderlust dreams. If you aren't living that trust fund lifestyle, but are still trying to live up to your globetrotting potential, then you may quickly find that money is a big determining factor in where and how often you can get away. The good news for all you jet-setters out there is that there are a lot of credit cards with benefits and rewards that can help you maximize every dollar spent towards travel. These are the top credit cards for world travelers.
Earn 40,000 miles after spending $3000 in the first 3 months of account opening (equivalent to $400 towards travel)
2x miles on every purchase and 2x miles on dining in the US
No foreign transaction fees
$0 introductory fee for the first year, then $59 after tha
Earn 50,000 points after spending $4000 in the first 3 months of account opening (equivalent to $625 towards travel)
2x points on travel including airfare, transportation, and hotels and 2x points on dining worldwide
No foreign transaction fees
$0 introductory fee for the first year, then $95 after that
Earn 25,000 points after spending $2000 in the first 3 months of account opening
3x points for airfare purchases, 2x points for restaurants, gas stations and supermarkets, and 1x points on all other purchases
$100 airline fee credit for incidental fees each calendar year
No foreign transaction fees
$0 introductory fee for first year, then $195 after that
Earn 40,000 points after spending $1000 in the first 3 months of account opening
2x points for Southwest purchases and on purchases with Rapid Rewards hotel and car rental partners, and 1x points on all other purchases
3,000 bonus points as a Special Anniversary Gift
Southwest perks- 2 free checked bags; no blackout dates or seat restrictions
$69 annual fee
Earn 50,000 bonus miles after spending $3000 on purchases in the first 3 months of account opening
2x miles for airfare purchased through United, 1x miles on all other purchases and other opportunities for bonus miles
United perks- free first checked bag, priority boarding and lost luggage reimbursement
No foreign transaction fees
$95 annual fee
Earn 50,000 bonus miles after spending $3000 on purchases in the first 3 months of account opening
Earn 2x miles on all purchases and get 5% miles back every time you redeem
0% introductory APR for first 12 months
No foreign transaction fees
$0 fee for the first year, then $89 annual fee after that
Earn 50,000 Avios points after spending $3000 on purchases in the first 3 months with opportunities to earn additional bonus points during the first year of account opening
Earn 3x Avios points on British Airways purchases and 1x Avios points on all other purchases
Automatically enrolled in the Executive Club for new card members
No foreign transaction fees
$95 annual fee
Getty Images
Has anyone else noticed how it seems like after we graduate from college we're expected to know how to do and understand all things financial? From balancing a checkbook, to budgeting, to maintaining credit cards (all while paying off student loans!). After years of fumbling my way through and googling the money terms, I've finally begun to get a grasp on credit cards and the benefit of them in building credit.
Below, I've listed the 5 top credit cards I feel are an excellent start for beginners, and if you already have a few in your name, this list may help you better understand the key factors when shopping for a new card.
Bank of America's Best Newbie Card

BankAmericard Credit Card- This is an excellent choice for a newbie. It's a simple card with straightforward benefits as it has a 0% intro APR for 15 months, no annual fee, low intro balance transfer fees and has one of the lowest interest rates on the market.
Chase's Best Newbie Card
Chase Slate- This is Chase's version of a simple card. Just like the BankAmericard, it has a 0% intro APR for 15 months, no annual fee and no balance transfer fee.
Longest 0% Intro APR
Citi Simplicity Card- This card is good if you've been known to be late on payments because there are no late fees or penalty rates ever. This card has the longest intro APR at 0% interest for 21 months and has no annual fee.
First Card for the International Traveler
Wells Fargo Platinum Visa- This card is a great one for the young traveler because it has benefits like travel and emergency assistance, emergency card replacement, zero fraud liability, and cell phone protection. In addition to this protection, this card offers a 0% intro APR for 18 months on purchases and balance transfers and no annual fee.
Best Introduction-to-Rewards Card
BankAmericard Cash Rewards- This is an excellent choice if you're looking for a card with rewards and want to familiarize yourself with the reward process. This card earns 1% cash back on every purchase as well as other cash back offers. It has a sign-up bonus of $150 when you spend $500 in the first 90 days, 0% intro APR for the first 12 months, and no annual fee.
Once you get a hang of the process: swiping, receiving your monthly statement, and paying each month, you'll start to understand the system and hopefully see your credit score increase. And you may find yourself shopping around for credit cards with more perks, points, and travel rewards in no time!
Talk to your financial adviser or banker for more info.