Did you hear about the Great Resignation? It isn't over. Just over two years of pandemic living, many offices are finally returning to full-time or hybrid experiences. This is causing employees to totally reconsider their positions.
For many employees, full-time remote work offered newfound flexibility to work around their schedules — whether it be picking up kids from school, or working when they feel most productive. Many employees seized this freedom to escape big cities and relocate and prioritize their quality of life. Remote-work lovers are demanding offices remain closed or requesting it as a benefit or work option. And if their company insists they return? Many would rather look for new jobs in the flourishing remote-first corporate environment.
However, some missed the structure of the office and its offers of accountability, collaboration, more amenities, and . . . friendship. But not all companies are created equal. Some hope to lure employees back by upgrading the office experience. Turns out, the millennial start-up with that Day-Glo ping-pong table and IPAbeer-on-tap isn't actually the dream if it comes with a toxic work environment (we're looking at you WeWork). As companies add in-office perks, employees are requesting more support, boundaries — and even arrangements like the four-day workweek.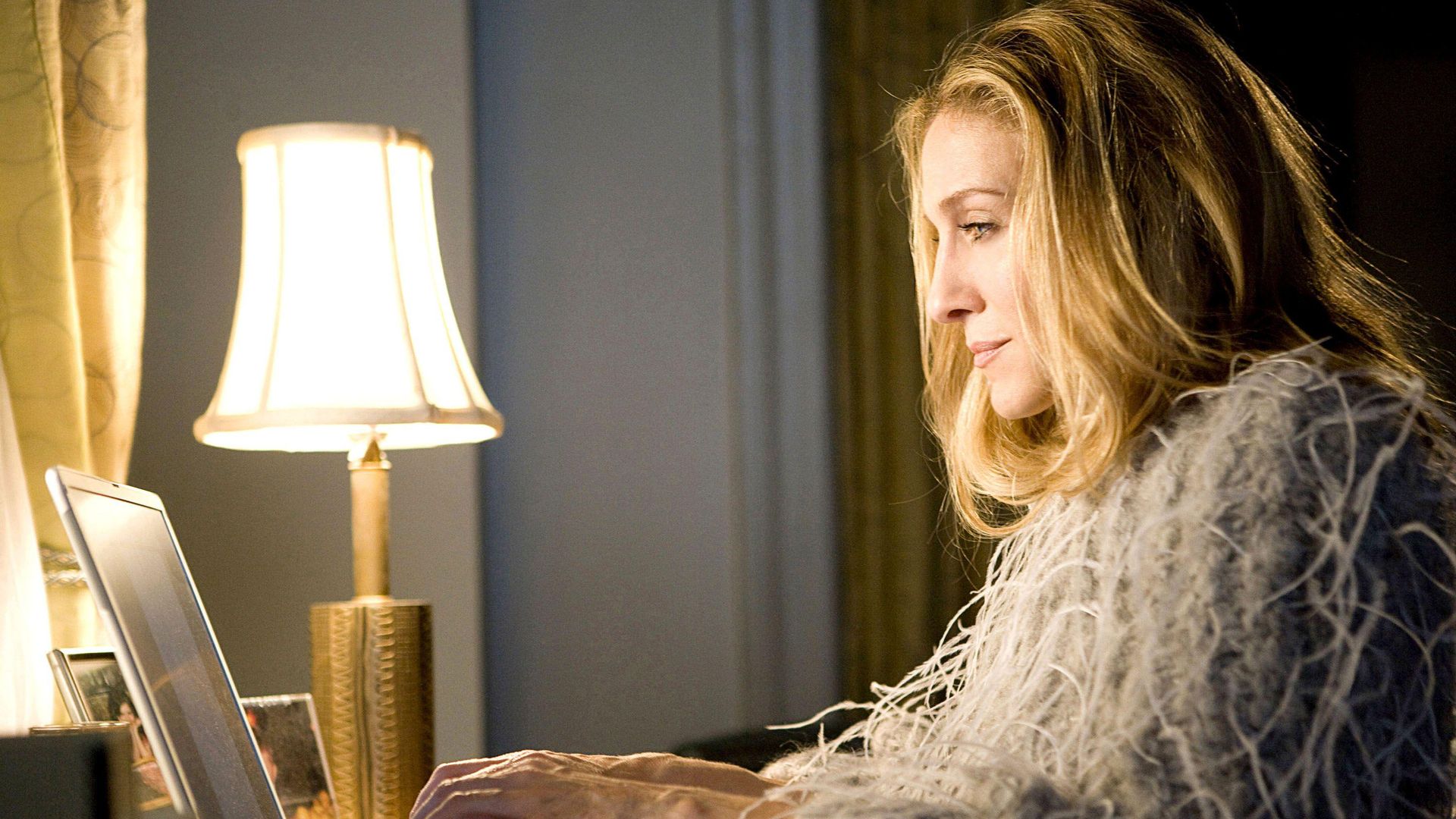 For the best of both worlds, companies are adopting hybrid systems. However, reports from CNBC and BBC imply that this may be a taxing option. Having one foot in the office and the other in your office kitchen is far from ideal for most employees, research says.
LinkedIn's 2022 Global Talent Trends report reveals that of the 500 C-level executives surveyed, 81% said they're changing workplace policies to offer greater flexibility.
But according to CNBC, "emerging data is beginning to show that hybrid work can be exhausting, leading to the very problem workers thought it could solve: burnout. More than 80% of human resources executives report that hybrid is proving to be exhausting for employees. This is according to a global study by employee engagement platform TinyPulse. Workers also reported that hybrid was more emotionally draining than fully remote and more taxing than even full-time office-based work."
BBC agrees, reporting: "Emerging data is beginning to back up such anecdotal evidence: many workers report that hybrid is emotionally draining … Workers, too, reported hybrid was more emotionally taxing than fully remote arrangements – and, concerningly, even full-time office-based work. Given many businesses plan on implementing permanent hybrid working models, and that employees, by and large, want their working weeks spent between home and the office, such figures sound alarm bells. But what is it specifically about hybrid working that is so emotionally exhausting? And how can workers and companies avoid pitfalls so that hybrid actually works?"
"Overall, human resources executives thought that hybrid and remote work were the most emotionally exhausting for employees, but that wasn't the case," Elora Voyles, a people scientist at TinyPulse, told CNBC.
So with every employee having various experiences and opinions about what works best for them and their lifestyles, it makes sense that people are job-hopping to suit their newfound preferences.
Frankly, some are job-hopping to enhance their compensation. Statistically, most people realize their greatest salary increases when they move from one job to another. Remaining at the same company for years and years often limits how much you can make as your career advances. One popular female finance guru, Cinneah El-Amin told Afrotech: "I am a staunch advocate for more women to job-hop, to get the money they deserve, and to stop playing small when it comes to our careers and the next step in our careers."
The research supports this, with Zippia claiming: "Generally speaking, a good salary increase when changing jobs is between 10-20%. The national average is around 14.8%, so don't be afraid to ask for a similar increase. At a minimum, you should expect a wage growth of at least 5.8% when you change positions."
However, a job search can be daunting, despite the potential benefits. But if you can land a role in a new company — and potentially boost your salary while you're at it — you will challenge yourself and constantly keep learning. LinkedIn Learning, for example, is one platform that can help you level up your skills and give you an edge to land the job.
LinkedIn Learning allows you to take advantage of the moments that truly matter. It offers courses on subjects that will carry you through every step of your career. Their instructors have real-world experience.
With their one-month free trial, you can explore over 16,000 classes that will help you hone specific skills, ignite your passion for learning, and discover skills to reach your career goals.
Check out the LinkedIn Learning Pathfinder and it will generate a custom list of courses based on what you want to achieve. Learn more about recent top career development goals and acquire the skills to help you reach them.
Unsure what to do and how to start your job search? Let
LinkedIn Learning
be the first step you take in the path to a new and improved career.
When people think of gifting, they tend to think of the winter holiday season.

Suddenly, every store offers gift wrapping and the internet is a cornucopia of gift guides. I get super into it, making lists — like Santa himself — of who's getting gifts r and who's getting nuffin because they scorned me last time around. Black Friday and the winter sale season have trained me well - I'm now in the groove of saving in advance, prepping my budget, and keeping an eye out for major sales.
But with all that anticipation in winter, there's almost nothing of the sort in spring. And, after going through my spending last year, I realized why I felt like all my money was going down the drain from April to June: this is a holiday-filled season too!
At first, I blamed it on hot-girl summer — and maybe in part, this was the case. Buying new clothes to refresh my stale pandemic wardrobe, and admittedly getting carried away with my post-vax excitement for going/doing/seeing everything all took hits at my budget.
In the future, I'll make sure to prep more for summer because every year brings new exciting things to spend money on – especially outside.. Plus, as travel becomes more and more seamless with fewer restrictions, having a "summer buffer" will let me dip into my savings for trips that may come, not into my credit card balance.
I told myself I'd make those financial decisions for the summer, but it wasn't just the summer. The whole spring was a financial pit and I didn't completely understand why. After all, isn't spring for cleaning, decluttering, and even making money by ditching things that aren't serving you? Why then, did I keep watching my accounts get drained?
The answer is gifts. From Easter in April, Mother's Day in May, Father's Day in June, and more, spring is a parade of little holidays that sneak up on you with their obligatory gifting. And it doesn't even end there for me – I have a ton of friends' birthdays during these months! With Tauruses being known for their materialism (or maybe that's just the ones I know), I always splurge on their presents. This leaves me with an empty checking account … kind of by surprise.
In the winter, I prep and save and budget. In the spring, I scramble and overspend. But not this year. This year, I'm very aware that it's gifting season and I am planning accordingly.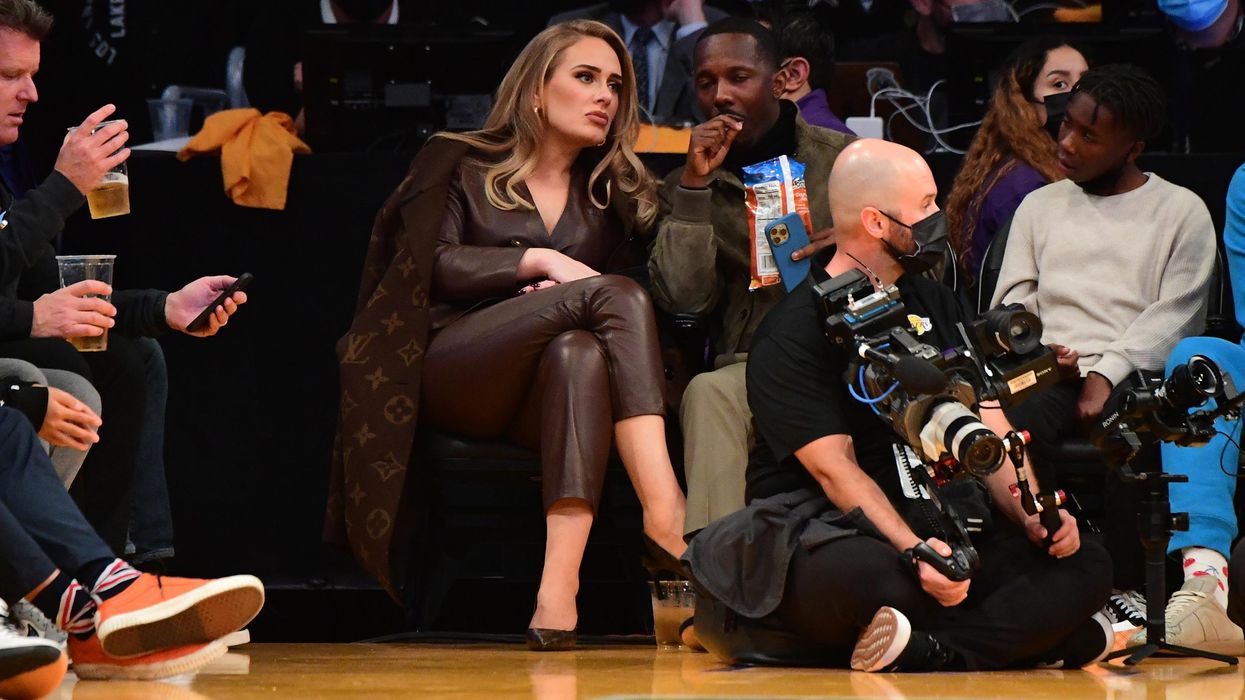 Adele, a Taurus, courtside in all designer. See what I mean? Does she LOOK easy to impress? No, this is why I'm broke
How to Save For Short Term Goals Using Sinking Funds
According to personal finance blogs, one of the keys to saving enough for seasons like this is starting early. Establishing what is known as "sinking funds" is the most efficient way to consistently save for short-term goals. From everything to impending vacations to holiday gifts, sinking funds let you start planning early and reinforce good spending habits. No longer will you be surprised by recurring bills or how much a vacation really costs – the money will be saved, waiting for you to enjoy.
TIME defines sinking funds as a special kind of savings account. "A sinking fund functions similar to a savings account, but with a purpose and approach all its own," says TIME. "A sinking fund is money you set aside for a specific upcoming expense. Unlike a general savings account or emergency fund, a sinking fund has a clear purpose attached to it — whether it's to save for a vacation, down payment on a home, or a big-ticket splurge. The financial educator Haley Sacks has a sinking account just for astrologists. If you have a big expense coming up, you might consider creating a sinking fund to take the stress out of saving for it."
I'm taking notes — and even considering starting my own astrology sinking fund — and I already made one for "Spring Surprises." For any savings goal, keeping a separate savings account apart from your checking account is the first step to making sure you're actually contributing to it. Seeing that number get closer to your goal is great motivation. For sinking funds, I make many different savings accounts, all with specific names according to the goal. I even add the goal amount and the month it's "due" to the account name so I know when each is coming up. This gets me excited to see the fruits of my labor and keep contributing consistently. It also makes it easier to budget for my sinking funds each month with a dedicated amount.
Sinking funds are great cash flow tools that keep you in control of your purchases. According to Clever Girl Finance, a popular personal finance blog for women: "When you don't have a sinking fund, you may be forced to make these purchases through another source of funds, i.e., your emergency fund, your savings account, or your credit card. A sinking fund helps you to plan for large purchases. It also helps you stay on track with your savings goals, keeps your debt low, and allows you to make purchases freely without feeling the pinch."
This added security lets you spend money on gifts guilt-free. Once it's in your sinking fund, you can spend it for its allocated purpose without having to worry about other expenses or going into debt. You've planned for this. And now you can be generous without the unexpected stress of draining your checking or even your own spending money.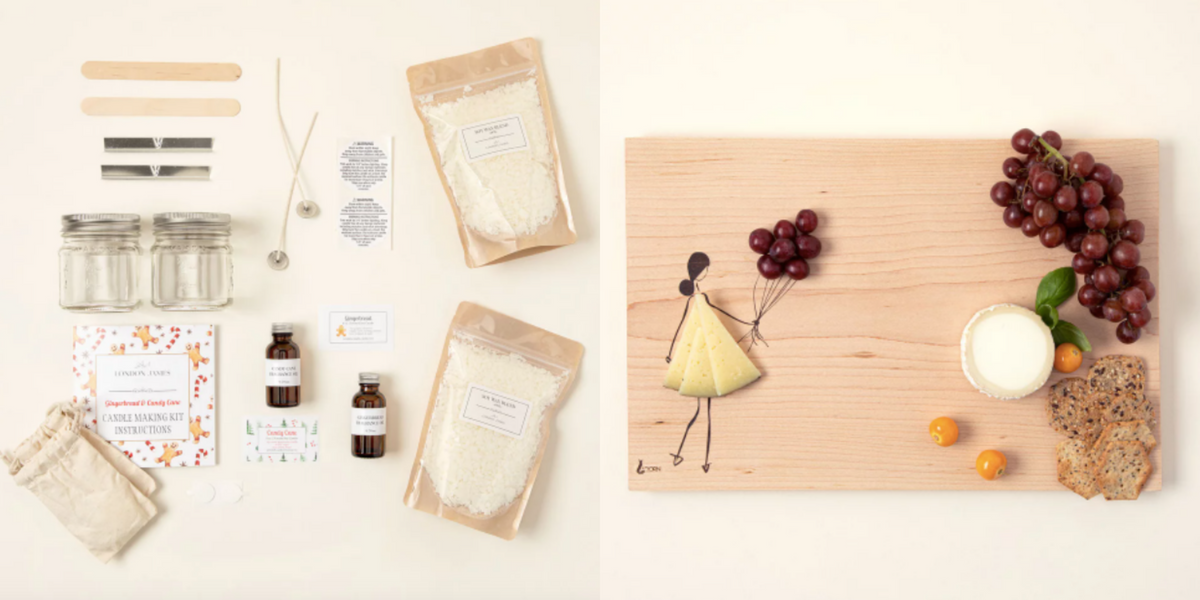 What to Buy This Spring
With all the little holidays that accumulate during the season, it can be easy to be surprised by them. Sinking funds take care of the financials, but an extra step of planning never hurts. Figuring out what you actually want to buy in advance lets you track prices and take advantage of sales, rather than buying whatever marked-up mother's day bouquet you come across last minute.
Be the best gifter of the season by simply being prepared. You can find unique gifts for all your loved ones on Uncommon Goods.
Uncommon Goods is your new one-stop-shop for all your gifting needs. Instead of buying the common and cliché, you can find the best array of bespoke, artisanal, and handcrafted gifts for everyone in your life.
Everything on Uncommon Goods is "all out of the ordinary." From highly specific and aesthetically pleasing tools for niches like gardening to crowd-pleasers like mimosa-makers or beer lovers' gift sets, Uncommon Goods has something for everyone.
As well as offering"Uncommon Goods", they're also doing good through their new initiative supporting Ukrainian refugees. According to their website: "To aid Ukrainian refugees, Uncommon Goods is doubling our Better to Give a donation to the International Rescue Committee. Choose IRC at checkout and we'll donate $2. If you're a Perks member, we'll donate $4."
Never spiral out of control when spring comes again. Make a smart purchase decision for you, your lucky giftee, and Ukrainian refugees by choosing Uncommon Goods for all your gifts this season.