Unsplash
With the new year, it's time for resolutions. Many people will be resolving to diet and exercise, to learn a language, or to read more often. But you might be resolving to be better with your finances. This is a complicated area that differs from person to person, but there are still a few guidelines that can help you with your new resolutions.
1. Start budgeting by recording what you spend within a month.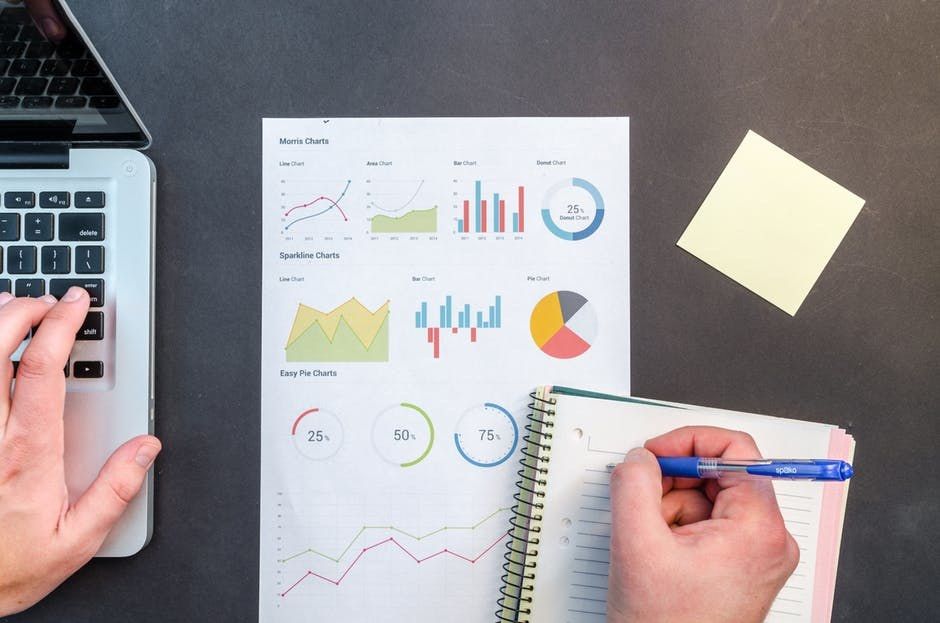 Pexels
Use this time to take a step back and examine what you're spending where. You can wait a month or a pay period and record what you spend to get a baseline. Or you can pour over your past recents and bank records to see the big picture. This step will be very helpful when you start determining your personal budget. Knowing your fixed costs allow you to determine your discretionary spending limits.

2. Be prepared to adjust your budget within the first month or two.
This really goes for all kinds of resolutions. Most people set their sights a little too high and become discouraged when they're not reaching their goal. Don't expect an immediate, drastic change. Instead, ease into your new spending habits. Weaning yourself off of your old budget will allow for a much smoother transition. Setting more realistic and flexible expectations will also make it that much easier to stick to your new budget throughout the entire year.
3. Make room for unexpected bills or sudden changes in income.
However, not all costs remain the same. You might have an unexpected car repair or medical bill. You also could experience a change in your employment status. You never quite know what life is going to throw at you. This is why you should build in some financial padding if you're able. Having an emergency savings account will help you out in a pinch when an unexpected bill appears.
4. Plan for the holidays and other big events all year long.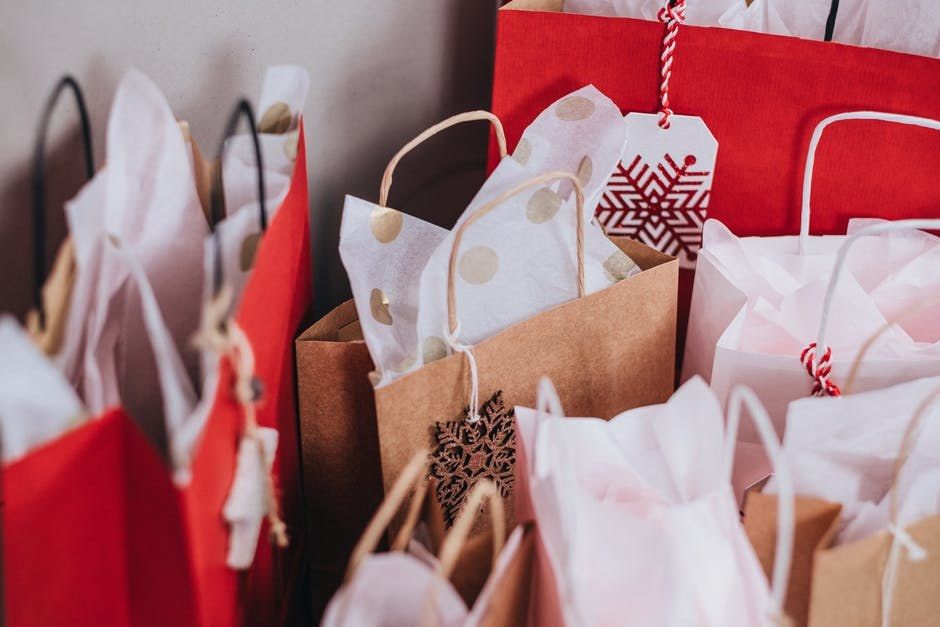 Pexels
While the unexpected really can't be planned for, there are some things you can anticipate. This includes the holiday season and other big events like family reunions. There's no reason these things should be a surprise to your finances. For Christmas, set aside as little as $10 or $20 a month and you'll have a built-in gift budget. Same goes for any other big events that you know are arriving. Make room in your budget to save specifically for these if you know you're going to be spending during those months.

5. The easiest budget is saving a set percentage of each check.
If you don't want to have to think too hard about your budget, decide on a set percentage and stick to it. There's a rule that you should save 10 percent of your check for retirement. There is also the popular 50/30/20 rule, which says that you should save 20 percent of your income. Figure out what percentage will work best for your income and stick with it. That money will add up more quickly than you think.
6. If you want more specific saving goals, try the envelope method.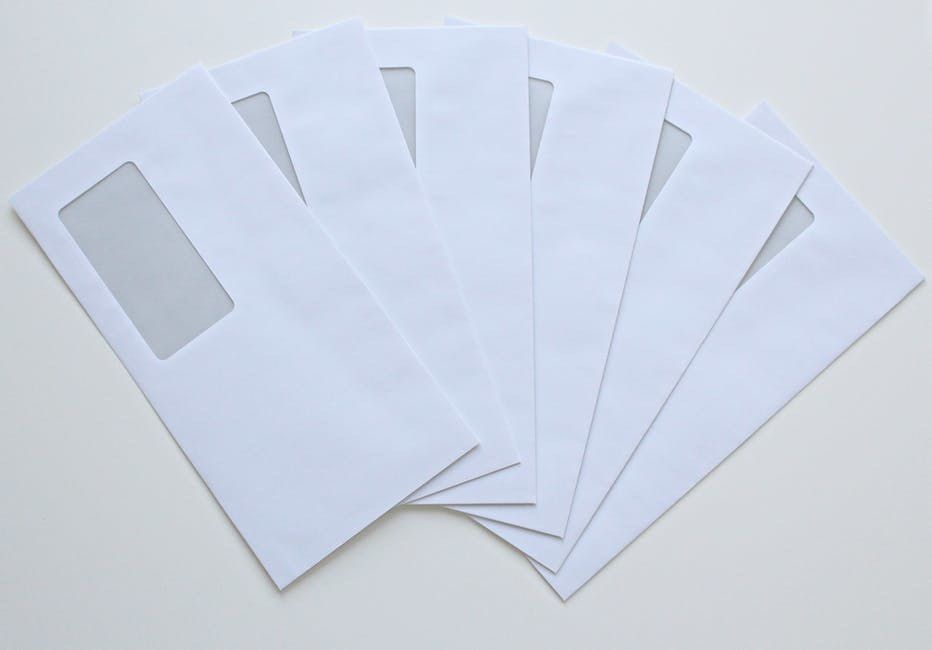 Pexels
If you're looking for a more specific budget, you can try the envelope method. This method involves you setting specific categories for every area of your life. A basic version would include rent, groceries and entertainment. You can break these down or add as many categories as you like. For each category, you set a specific spending amount you're allowed every month or every pay period. It's usually recommended that you do this budget all in cash, but it can definitely be done digitally or with pre-paid visa cards. This method can be very rigid but will definitely help you stay on track.

<
Once the first of October comes around, Halloween is on the minds of Americans as surely as the leaves will fall off the trees. The fun of dressing up, gorging on candy, and decorating the house is a long-running tradition that gets our minds off serious matters and into the spirit of, well, spirits!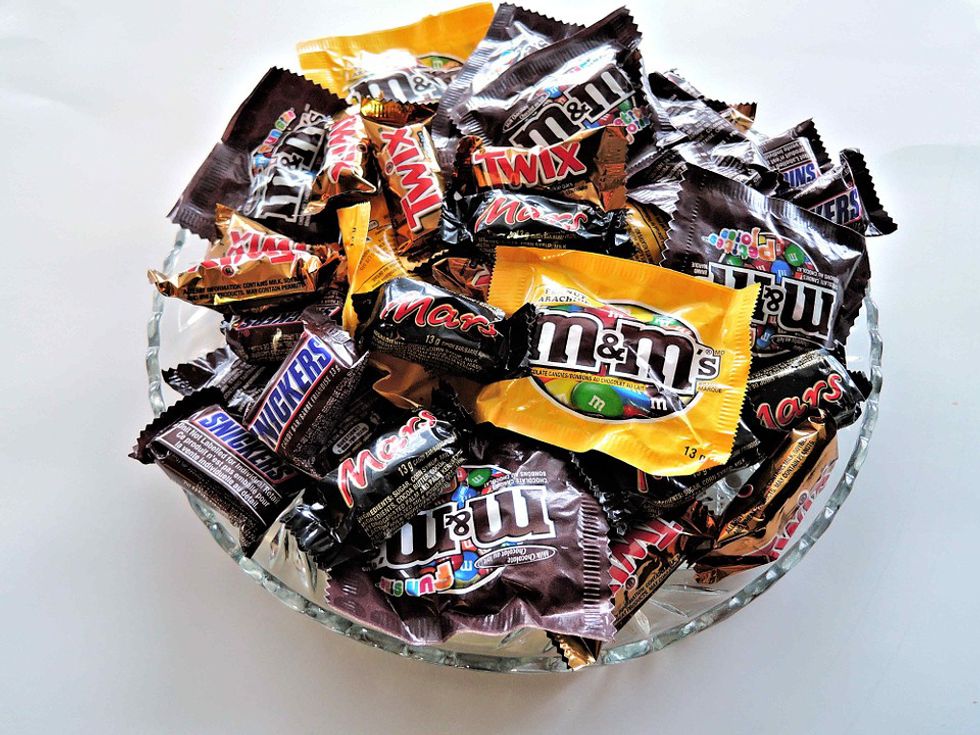 But fun isn't free, especially this year. In fact, as per the National Retail Federation, Americans will spend a record amount of money on Halloween in 2017, to a tune of $9.1 billion! The dead must be rolling over in their graves.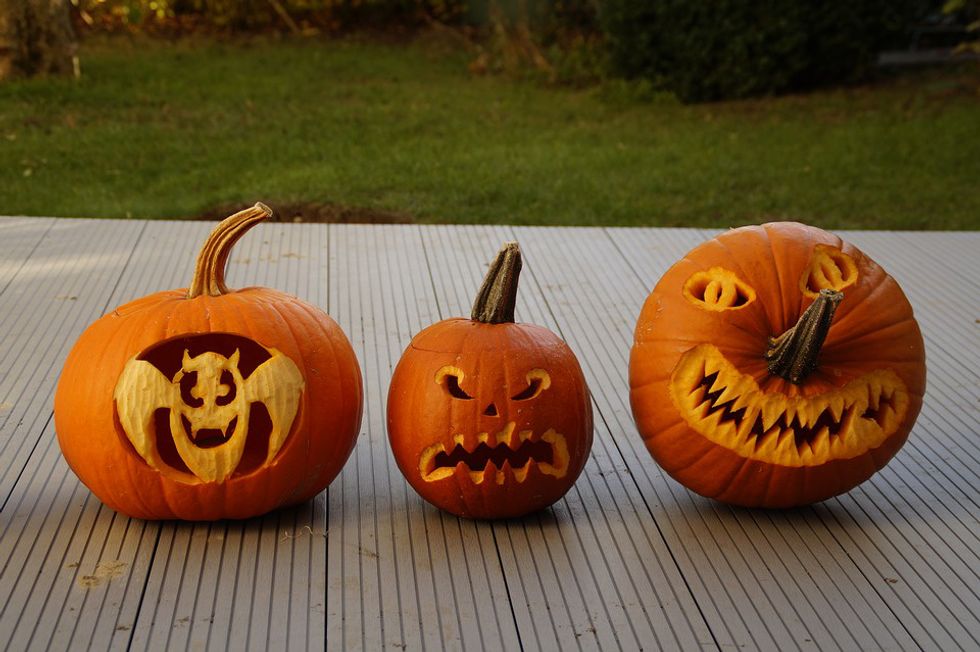 From costumes, to candy, to décor and more, Americans will be shelling out substantial cash for the October 31st festivities, up from last year's still whopping total of $8.4 billion. According to NRF, 7 out of 10 people will celebrate, and money is apparently no object. Costumes can be costly, parties are bigger and better than ever, and neighbors are striving to outdo one another when it comes to lawn and home decorating. Plus, NRF says 95% of Halloween celebrants plan to purchase candy… and lots of it. Treats are better than tricks, after all. Where's the fun in Halloween if you don't cap off the night with a stomachache?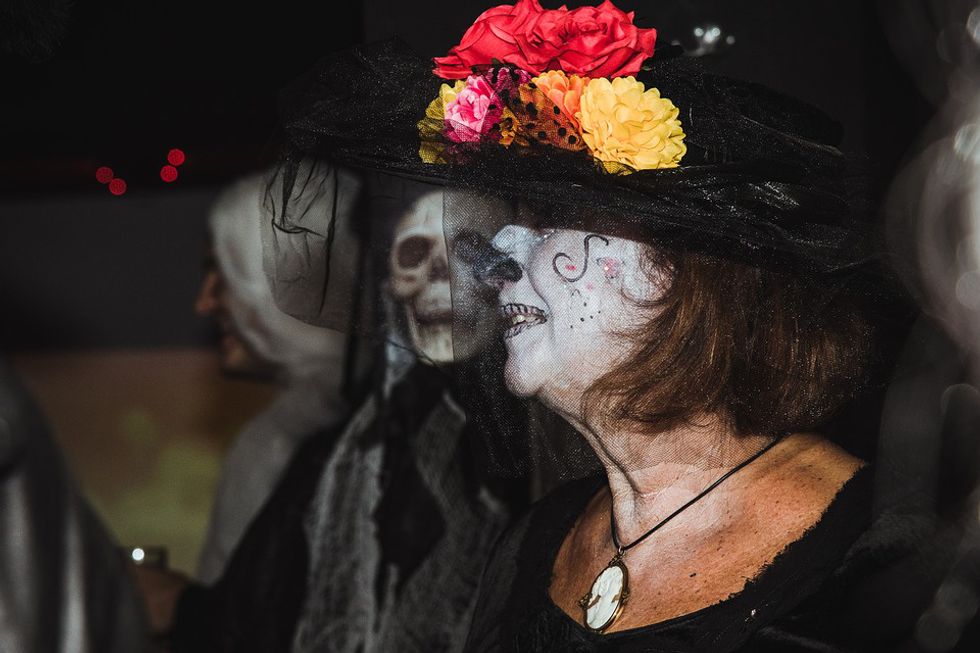 NRF notes that men plan to splurge more than women this year, spending $96 on Halloween gear, compared to women who will spend an average of $77. That's a lot of mini Snickers bars and scarecrows. Perhaps they're saving elsewhere so Halloween can be as ghoulishly good as possible.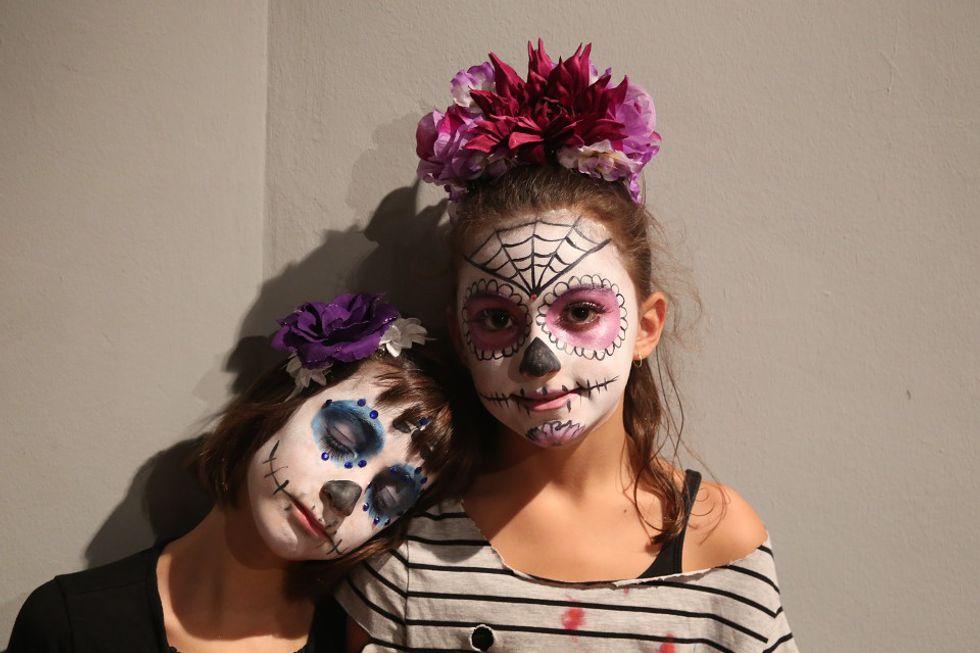 Why the big spending? The Balance suggests, "Shoppers are willing to spend money on something if it provides a lot of value. Halloween does that. Another reason is that consumer confidence is at its highest level in 10 years. People aren't letting the uncertain state of the global economy scare them away."
This information is sure to make for a Happy Halloween for seasonal retailers who make most of their yearly money in a short bracket of time. Will you be going all-out this Halloween too? And pumpkin spice lattes don't count.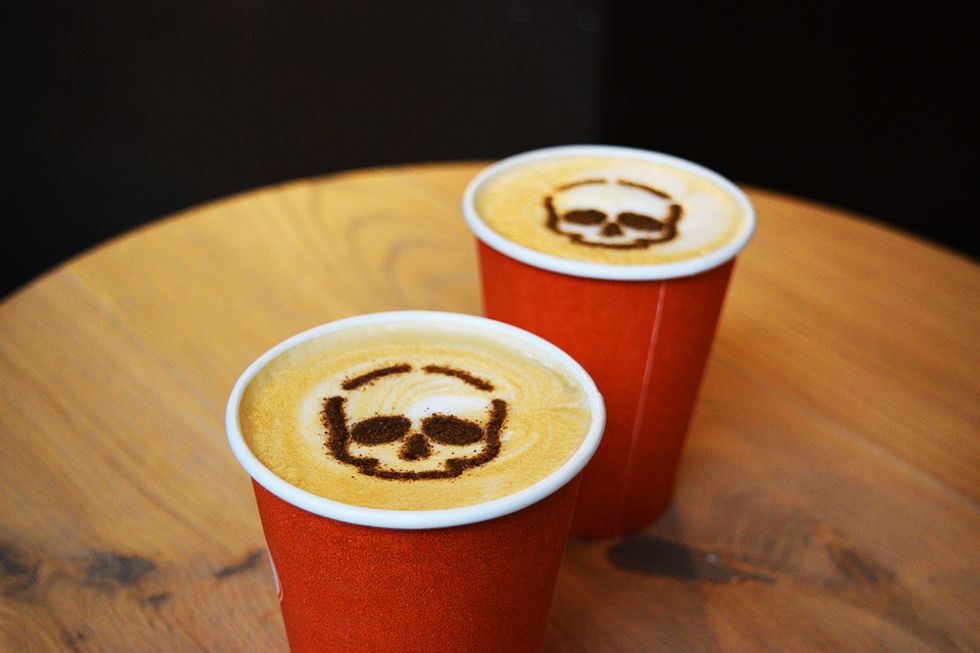 Have a safe one!
Get Ready for Halloween!! Find Your Costumes at TIPSY ELVES!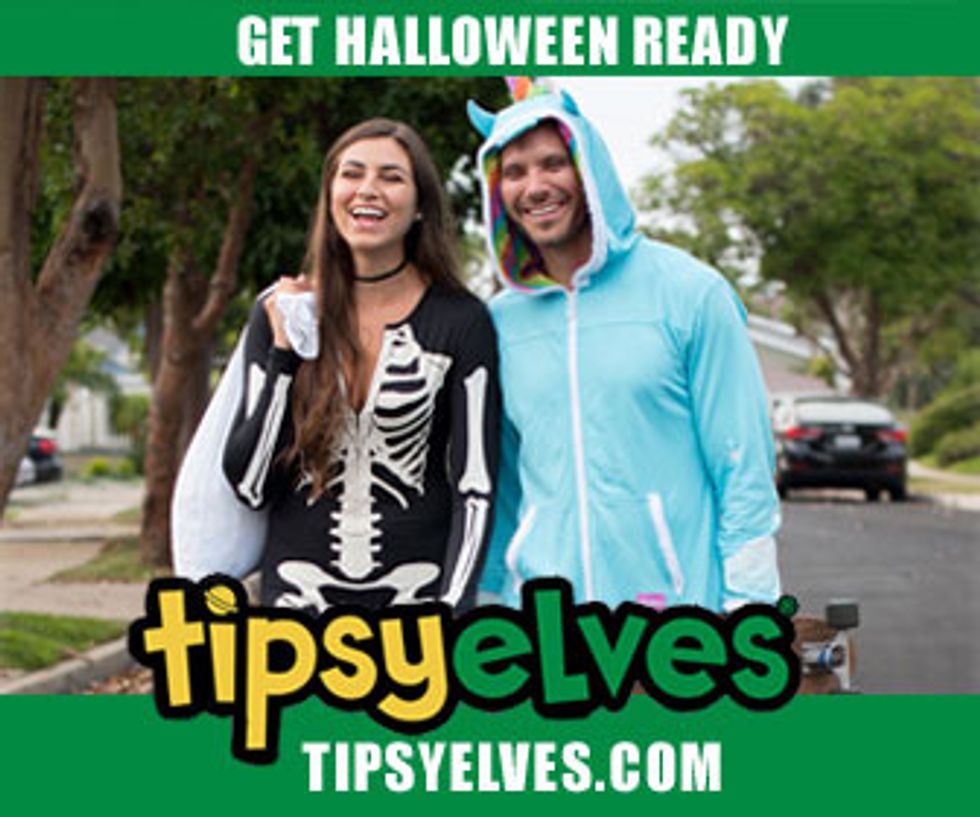 Getty Images
Today, more than ever, it seems travel has become an important part of our culture, whether you're traveling for work, taking advantage of your vacation time or simply following your wanderlust dreams. If you aren't living that trust fund lifestyle, but are still trying to live up to your globetrotting potential, then you may quickly find that money is a big determining factor in where and how often you can get away. The good news for all you jet-setters out there is that there are a lot of credit cards with benefits and rewards that can help you maximize every dollar spent towards travel. These are the top credit cards for world travelers.
Earn 40,000 miles after spending $3000 in the first 3 months of account opening (equivalent to $400 towards travel)
2x miles on every purchase and 2x miles on dining in the US
No foreign transaction fees
$0 introductory fee for the first year, then $59 after tha
Earn 50,000 points after spending $4000 in the first 3 months of account opening (equivalent to $625 towards travel)
2x points on travel including airfare, transportation, and hotels and 2x points on dining worldwide
No foreign transaction fees
$0 introductory fee for the first year, then $95 after that
Earn 25,000 points after spending $2000 in the first 3 months of account opening
3x points for airfare purchases, 2x points for restaurants, gas stations and supermarkets, and 1x points on all other purchases
$100 airline fee credit for incidental fees each calendar year
No foreign transaction fees
$0 introductory fee for first year, then $195 after that
Earn 40,000 points after spending $1000 in the first 3 months of account opening
2x points for Southwest purchases and on purchases with Rapid Rewards hotel and car rental partners, and 1x points on all other purchases
3,000 bonus points as a Special Anniversary Gift
Southwest perks- 2 free checked bags; no blackout dates or seat restrictions
$69 annual fee
Earn 50,000 bonus miles after spending $3000 on purchases in the first 3 months of account opening
2x miles for airfare purchased through United, 1x miles on all other purchases and other opportunities for bonus miles
United perks- free first checked bag, priority boarding and lost luggage reimbursement
No foreign transaction fees
$95 annual fee
Earn 50,000 bonus miles after spending $3000 on purchases in the first 3 months of account opening
Earn 2x miles on all purchases and get 5% miles back every time you redeem
0% introductory APR for first 12 months
No foreign transaction fees
$0 fee for the first year, then $89 annual fee after that
Earn 50,000 Avios points after spending $3000 on purchases in the first 3 months with opportunities to earn additional bonus points during the first year of account opening
Earn 3x Avios points on British Airways purchases and 1x Avios points on all other purchases
Automatically enrolled in the Executive Club for new card members
No foreign transaction fees
$95 annual fee
You spend $30 on Chinese take out for just yourself on Monday. On Tuesday you bought a $5 latte. You finally purchased all the items in your shopping cart and spent $102 on Wednesday. Silver lining, you got free shipping. Thursday you went to the new craft cocktail bar. You bought yourself a drink and then a round for your friends and then another drink. You don't even remember the final tab because you hadn't eaten and tend to tip a little more when you are slightly buzzed. What was Friday? You went grocery shopping and bought some green smoothies to make up for Chinese food you have been eating off of all week. That organic, gluten-free and dairy free smoothies cost an arm and a leg at $6.99 a bottle for 5 bottles. Didn't spend any money Saturday but Sunday was brunch day. Mimosas or bust.
Have you ever thought about how much money you're just spending? Or where your paycheck is going? Random Amazon orders, take out, eating out, drinks and etc. add up rather quickly. Diets are no fun when it comes to food, but when it comes to spending, a diet can help you control how much money leaves your wallet.
1. Assess your cash flow.
How much money is spent on necessary bills and expenses? Spotify, subscription boxes and the gym membership that you don't use do not count. Rent, insurance, transportation, phone, internet, food and other services you rely on a daily services Including what you aside for savings, calculate exactly how much is need each month. Write a list off all of the services and places you habitually spend money on but aren't necessary. If you don't know, go through your bank and credit card statements. Calculate the total amount your spending. Once you get over the sticker shock, it's time to come up with a plan.
2. Cut out the unnecessary for 30 days or more.
Now that you are conscious of how you've been using money, it's time to trim the fat. That list of places, events and activities you unnecessarily spend just became the things you are cutting out of your life for at least 30 days. Try not to spend money on anything but bills, transportation and groceries. Start with 30 days but try to stretch it to 90 days to develop a pattern on conscious spending.
This is a great time to think about your financial goals. Since you're not eating at the neighborhood hotspot you need a grocery list for each week. If you're used to a fast-paced life style, look for free things to do. Or better yet, work on your to do list that seems to never get done. Clean out your closet, read books or be a tourist in your own city.
3. Selectively add what you genuinely miss spending money on.
Once you get past tour allotted time you might notice you don't really miss the things you thought you needed. The things you really missed, like your Spotify subscription, can be added back into your expenses. Even if you're eating out or shopping again, be more thoughtful of your purchases and consumption. Less is really more.