pixabay.com
No matter what stage you are at in your career, going on a job interview can be unnerving. Anxiety and stress may rear their ugly heads, and the fear of the unknown can be equally nerve-wracking. Even if you are normally calm, cool, and collected, the prospect of meeting with a potential employer for the first time in a setting where you must be at your best can cause palms to sweat and insecurity to come out of the woodwork.
But you can do this! Nail your interview by being well-prepared, polished, and poised. If you are the right person for the job and you make a stellar impression, chances are you'll get the job. That said, there are some things that can ruin your chances of being hired. The actions and behaviors below are major no-nos. Stay on top of your interview manners and you will be one step closer from nailing the gig.
Not Learning as Much as Possible About the Company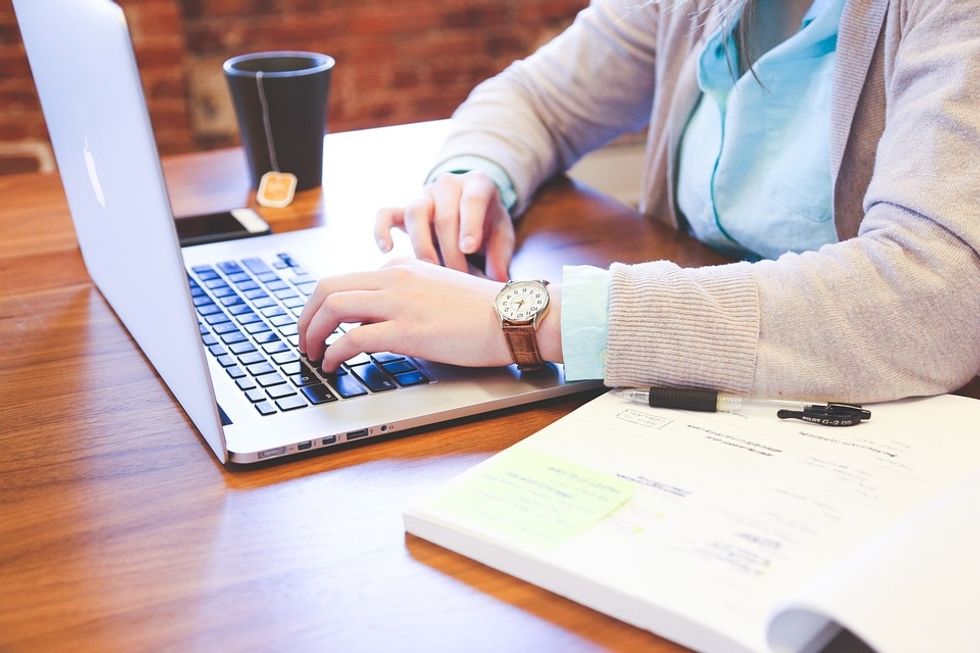 pixabay.com
You wouldn't show up for an exam without studying, so do not arrive at your interview without knowing as much as you can about the company and the person interviewing you. Show you have a vested interest in the business by doing your homework.
As suggested by Michael Page Career Advice, "Check the 'About Us' link on the company website and read their mission statement. Find out who the competition and major players in the market are." These days, a search is just a click away, so there is no excuse not to know at least the basics about the company and the job you are about to be interviewing for.
Knowledge is power! Prove you are proactive and prepped.
Dressing Unprofessionally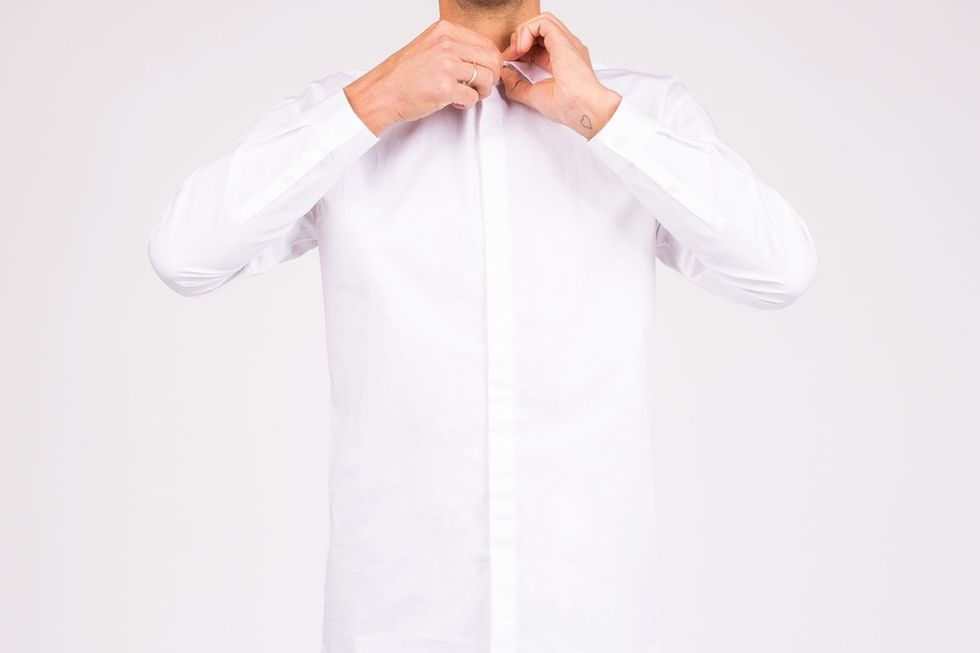 unsplash.com
What is on the inside is what counts, but your outward appearance reflects your sensibilities and understanding of the type of business you are trying to be part of. You do not need to dress in a way that isn't your personal style, but there is a level of professionalism and appropriateness that is expected and appreciated.
Career Builder notes, "Wearing clothes that are too tight or too loose, too dressy or too casual, or wearing brands and logos in professional settings is a bad sign, according to 49 percent of hiring managers."
And according to The Balance, "Err on the side of overdressing to demonstrate that you are serious about the opportunity."
Dress to impress and for interview success!
Showing Up Late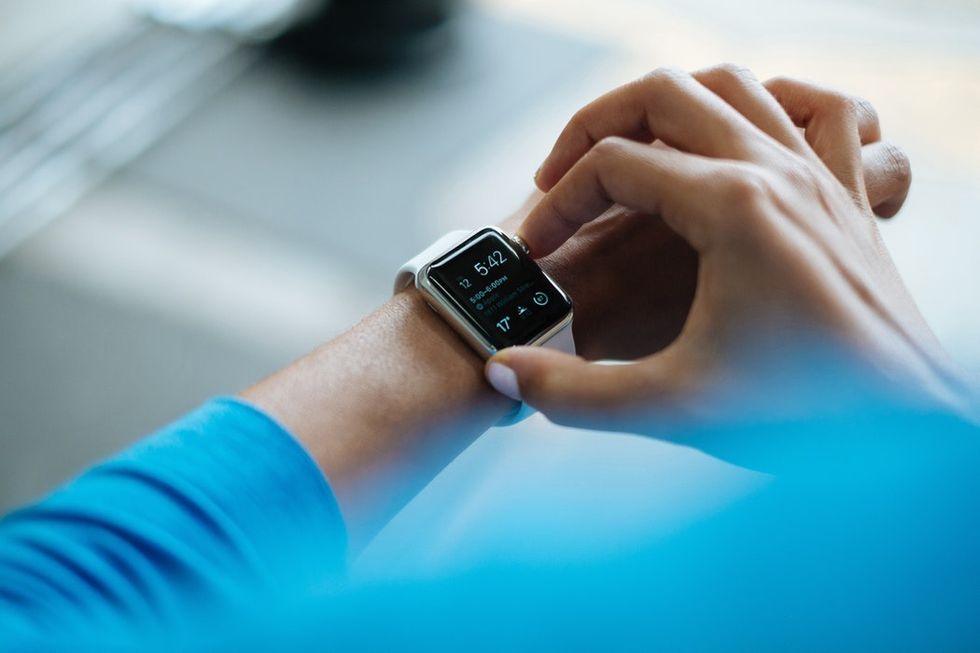 unsplash.com
Unless there was an unfortunate accident or horrible unexpected storm, there are not many other acceptable reasons to show up late to an interview. As per Michael Page Career Advice, "Unless you have a very good excuse and ring ahead to rearrange, turning up late for an appointment will not endear you to any employer." Their time is valuable, so wasting it will surely leave a sour taste in their mouth… before that first handshake.
As The Balance recommends, "Prepare your travel carefully and leave a cushion for unexpected delays. Arriving late can be a deal breaker and create the impression that you might be an irresponsible employee."
Save those "fashionably late" moments for your personal life. Don't forget, the early bird catches the worm. If you turn up too late, you may be shown the door before you're even invited inside.
Some other interview blunders?
Lying
Leaving your cell phone on… or worse, texting during the interview
Fidgeting
Poor posture
Bashing your previous boss or company
Getting too personal
Not making eye contact
Make the most of the interview experience by remembering to be yourself, remain confident, and speak clearly. Be honest, open, and show you are trustworthy, eager, and smart. Good luck!
<
Interviews are stressful enough for those seeking a new job, but when the questions being asked cross the line, the process is all the more nerve-wracking and uncomfortable. Before heading in for an upcoming interview, know which questions are par for the course and appropriate and those which should never be asked.
If any of the topics come up during an interview, understand that you do not and should not have to answer them. Ranging from inappropriate to illegal, these items are off-limits. Not only do they have little to nothing to do with most jobs, but hiring managers have no business getting into your business. Know your rights and know when to say no to answering a question that should have never been brought up in the first place.
What is Your Age?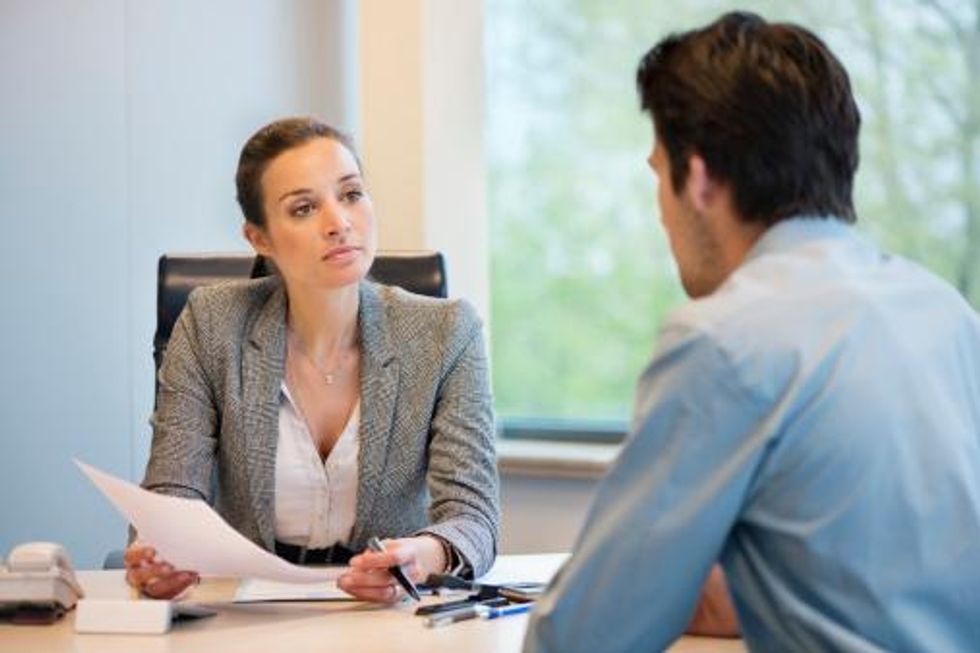 It's generally considered impolite to ask a person's age no matter the circumstance, but in an interview setting, the question could be cause for discrimination accusations.
According to Experience, "The Age Discrimination in Employment Act (ADEA) protects people over the age of 40, who work in companies with more than 20 employees, from employment discrimination. Employers may specify an age limit for a position only in rare cases where it can be proven that age is a BFOQ (bona fide occupational qualification). In all other cases, an interviewer may not ask when you were born, when you graduated from high school (since most students graduate at age 17 or 18), or any other questions from which your age may easily be determined."
Independentalso points out, "Be careful if the hiring manager asks for your date of birth for their records, because they could be subtly trying to find out your age. Craftier employers might ask how long you want to work before retirement, but this also isn't allowed."
What is Your Race/Ethnicity?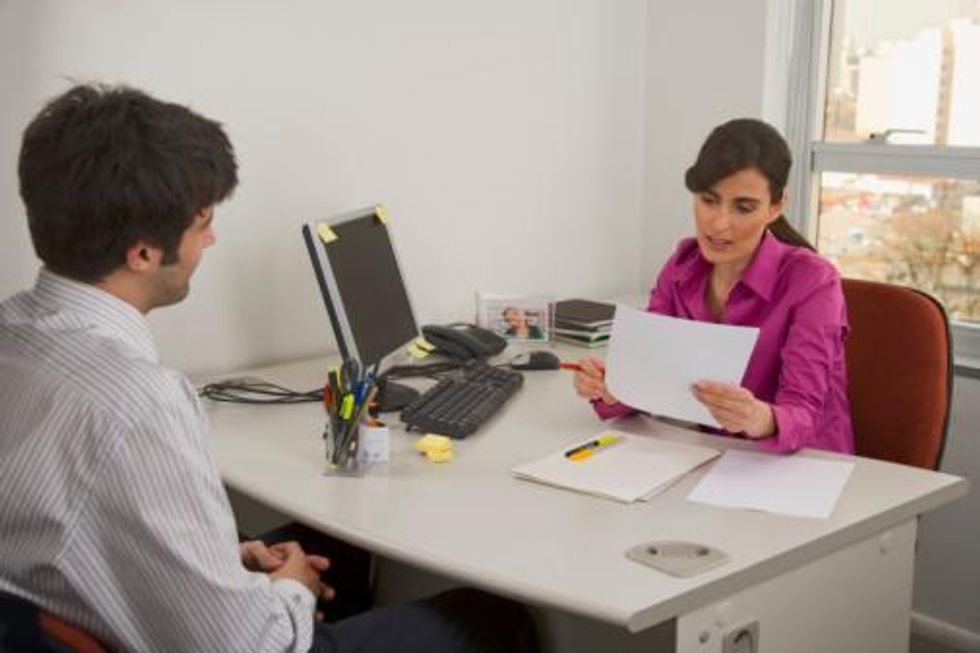 No employer may ask about your race, ethnic background, or nationality. That said, as per Experience, "An employment application may include a space where you voluntarily indicate your race." Additionally, the hiring manager may not ask if you're a citizen of the U.S or where you were born.
However, the employer may question whether or not you are eligible to work in the country and to provide back-up documentation. As per Investopedia, "Employers must wait until after a job offer had been extended to require a worker to complete the Employment Eligibility Verification (I-9) Form and submit documentation that proves identity and employment authorization."

What are Your Religious Beliefs?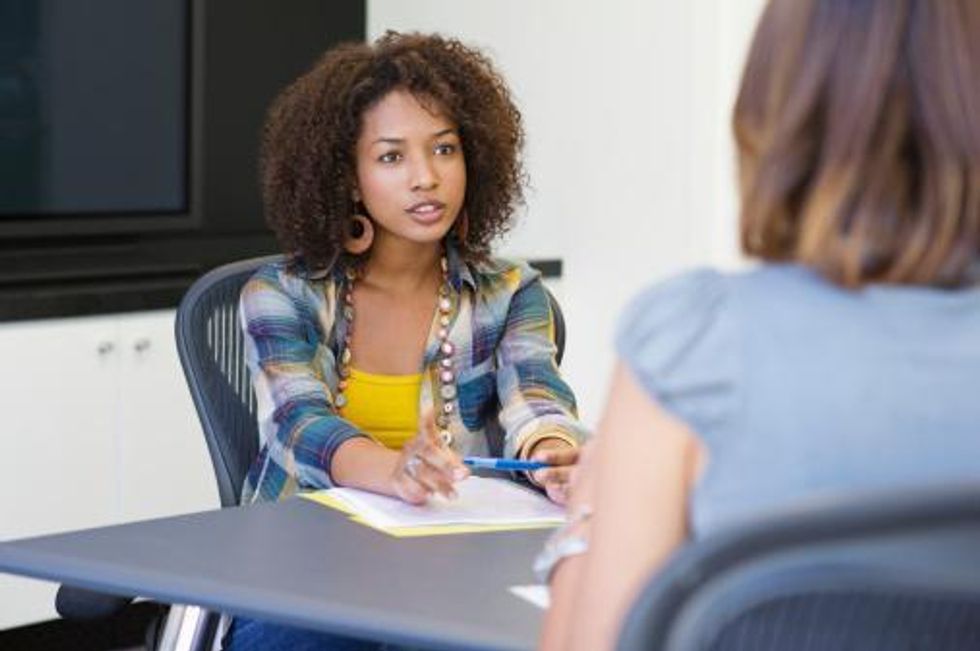 According to Independent, "This question falls under protected characteristics, and there is no reason you should have to answer it. Unless of course you're applying for a religious position."
An interviewer may ask this question innocently in order to determine if the candidate would need time off from work for holidays or other religious obligations, but as per Investopedia, "Employers are required to accommodate an employee's religious beliefs or practices in regards to things such as dress and grooming policy and flexible scheduling."
Are You Pregnant? (Or do you plan to have children?)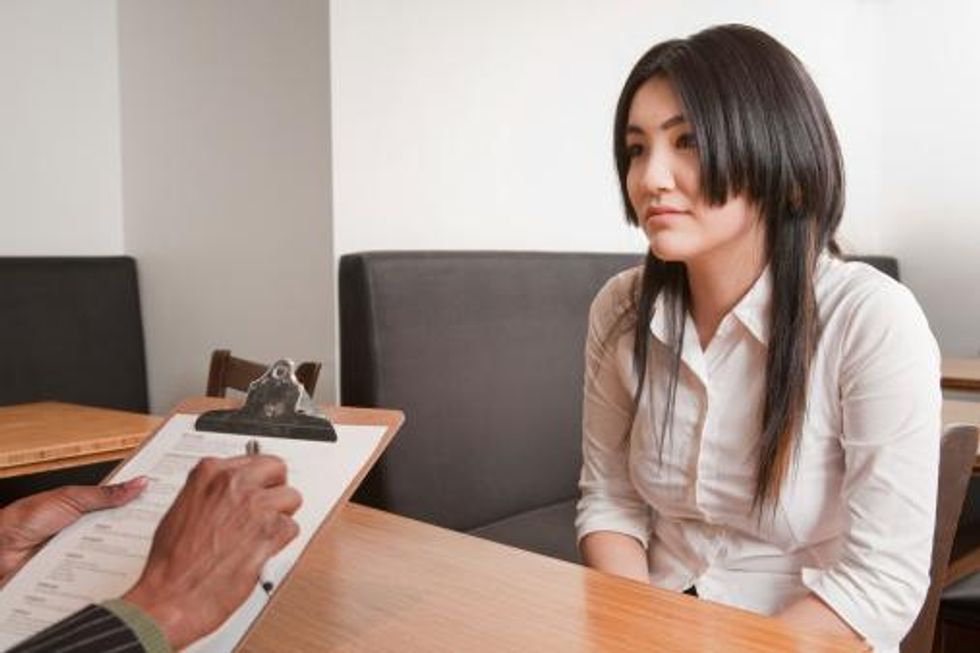 This question is most likely asked to women who may already have obstacles to overcomein the workforce. According to Independent, "It is illegal to discriminate against someone if they have children, are pregnant, or are planning to start a family. Some employers might ask you how old you are to try and work out whether you're likely to start having children."
As per Investopedia, "The Pregnancy Discrimination Act states that an employer cannot refuse to hire a pregnant woman because of her pregnancy, because of a pregnancy-related condition, or because of the prejudices of co-workers, clients or customers."
Some additional interview questions that are big no nos…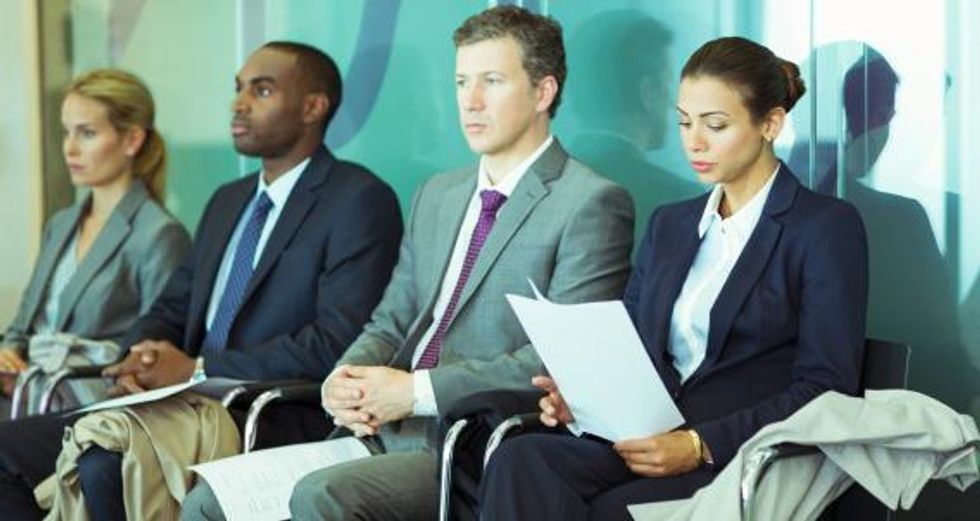 Are you married?
Do you have any disabilities?
Have you been arrested or convicted of a crime?
Do you do drugs, drink, or smoke?
What is your maiden name?
What type of military discharge did you receive?
Have you ever filed for bankruptcy or are you in debt?
What is your political affiliation?
Do you belong to any organizations?
Are you a member of a trade union?
How many sick days did you take at your prior job?
Know your rights and cross one element of interview anxiety off your list. For some tips to ace your interview, check out 4 ways to leave a positive impression. Good luck!
A number of companies are forgoing the traditional one-on-one interviewing process and opting for group interview scenarios instead. According toReed, "Not only are (group interviews) a good way to compare and contrast candidates, they also demonstrate how each individual works as part of a team, and how they perform under pressure." Additionally, as per U.S. News & World Report, "For the hiring company, a group interview can be a big time saver and the company may be hiring more than one person for the role."
This process may be a benefit for the hiring manager, but for those being interviewed, the experience can be intimidating. If you are about to head off to a group interview for the first time or want to handle the situation better the next time you're in such a position, here are some tips to make it through successfully and prove that you're the best person for the job. The group dynamic can be your ticket to landing a solo interview as a follow-up and get hired for the role you've been coveting!
Be Confident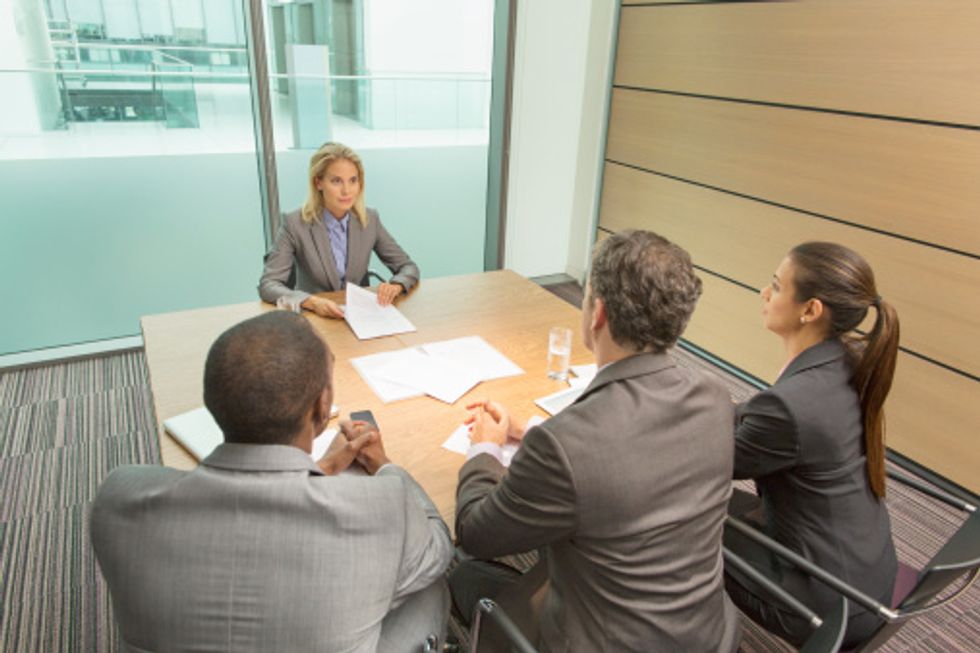 While you may be inclined to size up the competition or compare yourself based on first impressions, that won't help you be your best self. You have no idea what the others bring to the table, so focus on your strengths and what your experience and talent can do for the company.
As per U.S. News & World Report, "Always be respectful, courteous and professional. Don't talk down to other candidates or try to make their answers wrong." A sure sign of confidence is being secure in yourself despite what the others may gave to offer. The Muse adds, "Remember, you don't have to talk constantly to be noticed—but to be memorable, make sure what you're saying is unique and contributing to the conversation."
Reed suggests to prepare an introduction before you get there as a smooth icebreaker and "body language can make all the difference. Do it right, and you'll appear attentive and alert, showing your interviewers that you're genuinely interested in what they have to say. Do it wrong, however, and you'll only look listless and lethargic."
Don't forget to make eye contact with not only the interviewer, but all people in the room. Smile and be friendly. Being yourself is confidence from within.
Engage and Address the Others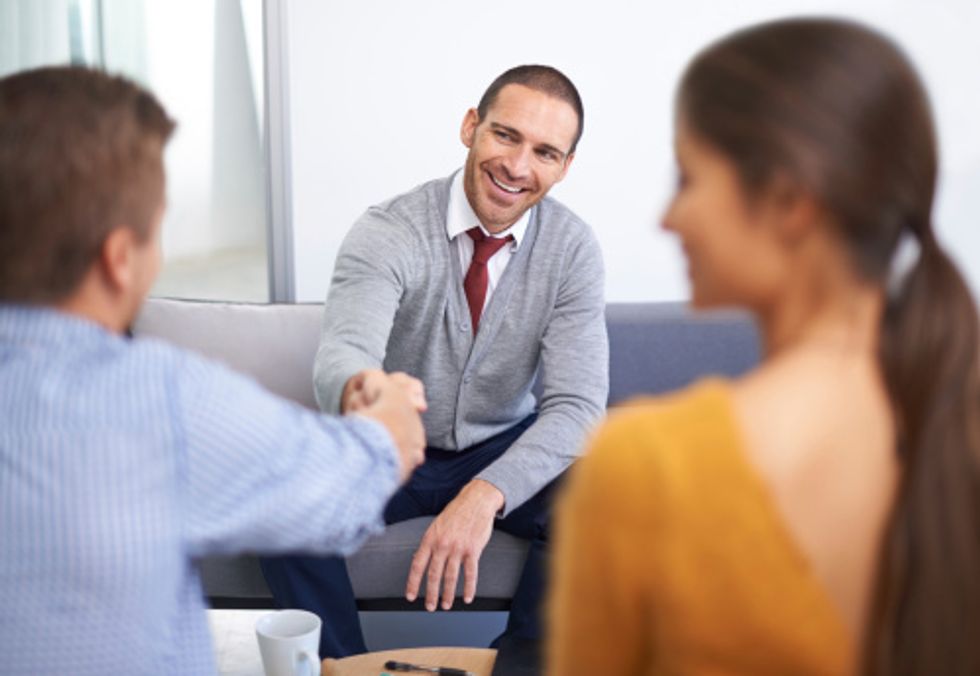 In this group setting, it's important to be aware of your surroundings. This type of interview is more like a conversation, so you'll need to be engaged with the group and give them the respect you'd expect in return.
As per The Muse, "You have to listen to the interviewers and interviewees and stay engaged in where the conversation is headed. Really pay attention and use body language to show you're engaged with the group, even when you're not talking."
Reed notes, "One of the most important facets of leadership is the ability to ensure everyone's opinions are heard, not just voicing your own."
The interviewer is holding a group interview for a reason. They want to see how you can handle the pressure. They need to know how you'll fare in company meetings and conferences. Think of the other candidates as assets. You can bounce ideas off one another or come up with answers you may have never thought of thanks to something another person discussed. You never know, you may just wind up working alongside one or more of these candidates in the future!
Have you been interviewed in a group setting? What did you think the pros and cons were?
Interviews are probably the most stressful part of the job application process. You dress professionally, sit in front of one (or sometimes a group of) people you don't know and are asked questions about your career and work habits. It can be hard to think through a question and answer it smoothly. Thankfully, there is an interview prep technique that can help you appear professional and collected in any field. It's the STAR method.
STAR stands for Situation, Task, Action and Result. These words describe pieces of your answer to a situational or behavioral question. It gives you guidance to tell a story.
Say an interviewer asks you, "Can you tell me about a time where you a conflict with a fellow employee? How did you handle it?"
Your answer will begin with the Situation. Give as many details as you can. You want the who, what, when, where and how. This is still the beginning to keep it brief. In answer to the example question, you might begin with something like, "I had a conflict with one of my peers when we disagreed over the total operating budget our company had. I was sure I had totaled everything correctly, but he was worried I had overestimated."
Next, you move on to the Task. This is where you describe the task you had to complete. Make sure to highlight any specific constraints or challenges. So continuing with the hypothetical interview answer, you could say, "My boss wanted the final budget estimations in soon, but I had to get my peer to sign off on it. And he wouldn't sign it until he knew for sure that the math was correct."
The third part is the Action. Describe what you did to complete the task. This section should demonstrate good traits without having to say them. Like, leadership, initiative, dedication, intelligence, understanding and so on. So for this section, you might continue with, "So I went through the math for him, explaining where each revenue stream was coming from and how I got to the total operating budget."
The last section is the Resolution. What was the result of your efforts? It's best to include figures to qualify your result where applicable. To round out the example answer, here's what you would say, "In the end, he ended up signing off on the numbers after only an hour of explanation. If I had let him check my math, it could have easily taken him three hours or more. This saved a lot of time for both of us and the company."
The STAR method outlines a clear and complete answer to any situational question an interviewer can throw at you. Illustrating your work ethic and skills through personal stories is much more engaging and compelling than simply saying, "Oh I'm smart so I can handle that for sure." Make sure your answer ties back to desirable traits that your potential employer is looking for.
Before your interview, go ahead and prepare a few answers to likely questions. This will help you ease into the conversation and you'll feel less awkward than talking on the fly. But if the interview does ask you a question you didn't anticipate, you'll have the proper framework to give a clear, concise and compelling answer. And you'll be that much closer to landing the job.