The Cost of Dying: The Real Cost of Funerals and Final Expenses
The death of a loved one creates an emotional whirlwind of feelings and responsibilities. And one important aspect of death that often gets overlooked is just how expensive it is to die.
The Bureau of Labor Statistics reports that the price of funerals in the United States has risen 227% in the last 30 years; that's twice as fast as other consumer prices.
So what makes dying so expensive? We have broken down the expenses related to dying and the best ways to prepare for your death and related expenses.
Funeral Expenses
The most expensive part of death is usually paying for the funeral—which runs at an average of $10,000 in the United States. It is important to understand all the costs involved in a funeral, as many of the expenses are optional depending on the deceased or family's wishes.
The following is a list of common funeral-related expenses at their median price point, as reported by the National Funeral Directors Association (NFDA).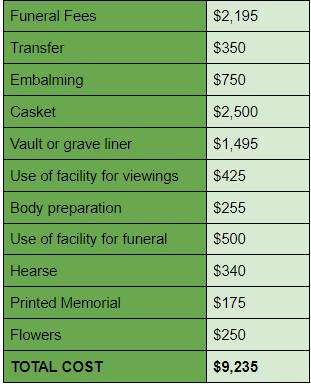 The Federal Trade Commission (FTC) governs funeral homes under The Funeral Rule to protect consumers' rights when purchasing goods and services from funeral industry businesses. Under this law, funeral homes are required to provide itemized price lists to compare prices for consumers so they can buy only the desired goods and services.

Breakdown of Expenses
Funeral fees cover the necessary planning on the part of the funeral home, such as securing death certificates, making arrangements with cemeteries, and sheltering the remains. Transfer fees cover the removal of the body and transferring the remains to the funeral home.
Although The Funeral Rule states that embalming remains is not a required service, funeral homes may require it if you plan to have viewings.
Caskets are usually the most expensive item to purchase for a funeral. They typically range anywhere from $2,000 to $10,000 and up. Burial vaults or grave liners are not always a necessity, but sometimes cemeteries will require them.
Shoppers should be cautious if a funeral home offers to buy goods or services from outside vendors (I.e. flowers) on your behalf. This is known as a cash advance, and some funerals will charge you a fee on top of the cost for these items.
Cremation
Opting for cremation over a casket can save a significant amount of money on end-of-life expenses. The NFDA stated that the average cost of a funeral with cremation ran around $5,150 in 2019.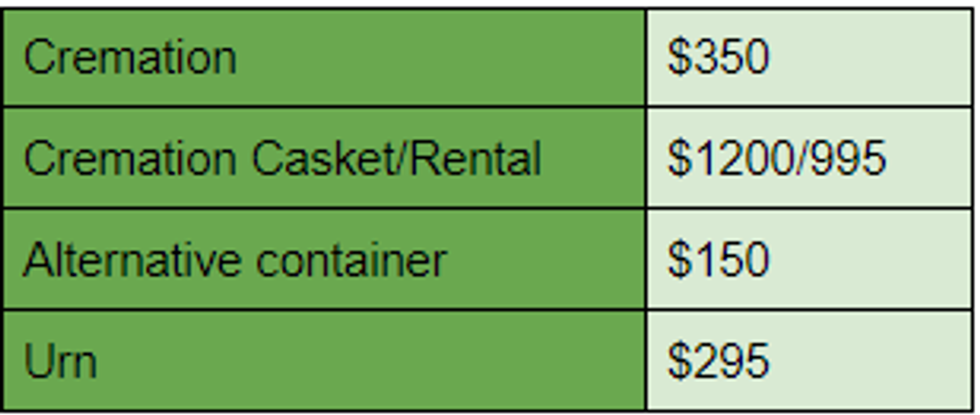 Cemetery Expenses
Purchasing a burial plot can be very costly, and the price can vary significantly depending on the location and type of cemetery. You can purchase a plot at the historic Woodlawn Cemetery in the Bronx with plots starting at $5,000 and going up to $20,000. Mausoleums, the most costly option for burial, typically range anywhere from $1600 to $20,000.
Depending on the cemetery's restrictions, headstones can be purchased through the cemetery or another company, but cemeteries will usually charge a setting fee to cover the cost of placing the headstone at the plot. The price of the headstone greatly depends on the size, material, and finish. Flat basic gravestones average around $1000.
Along with the cost of the plot and headstone, cemeteries will likely charge interment fees to cover opening and closing the gravesite and replacing the sod, legal fees if a burial permit is required, and a maintenance fee for plot upkeep.
How to Prepare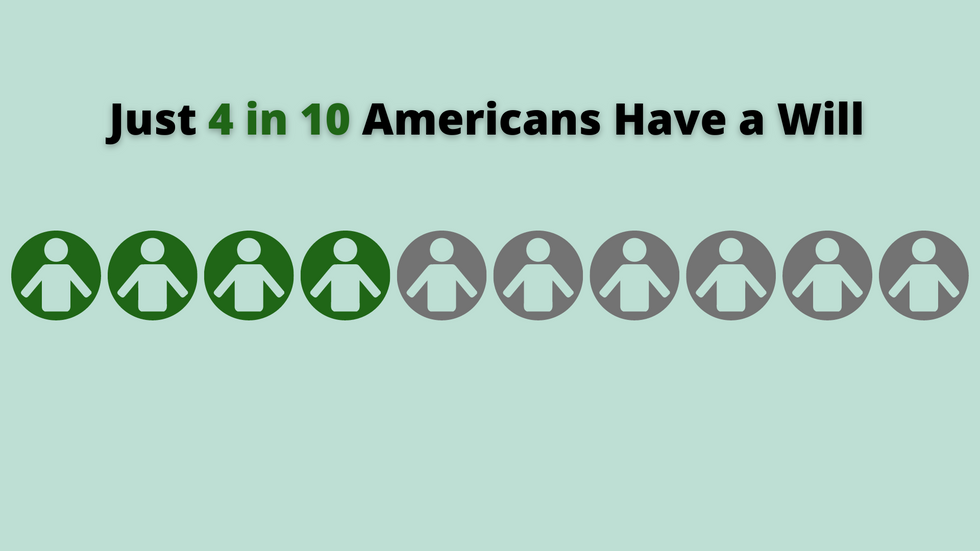 Having your funeral and burial wishes written out in preparation for your death can save a lot of money and in general, can make things easier on your loved ones after you pass.

Nearly 6 out of 10 Americans don't have a will. Creating a legal will allows you to depict your wishes for funeral arrangements, such as whether you want to be buried or cremated. Be as specific as possible about your wishes about how money should be spent on your funeral arrangements.
It also helps to create a living will to specify the type of medical treatment you either want or don't want in the event that you are unable to communicate your wishes. And lastly, consider life insurance as an option to pay for your final expenses.