As protests continue across the country, many Americans are looking for ways to help support the Black Lives Matter movement any way they can.
While protesting and calling your local officials are valid approaches to fighting racial inequality, it's equally as important to put your money where your mouth is. Are you even aware of the black owned businesses in your area? Have you supported them recently? It's more important than ever to support black entrepreneurs, so to aid in your search, we've compiled a list of apps that make it easier than ever to discover local, black-owned businesses.
Black Nation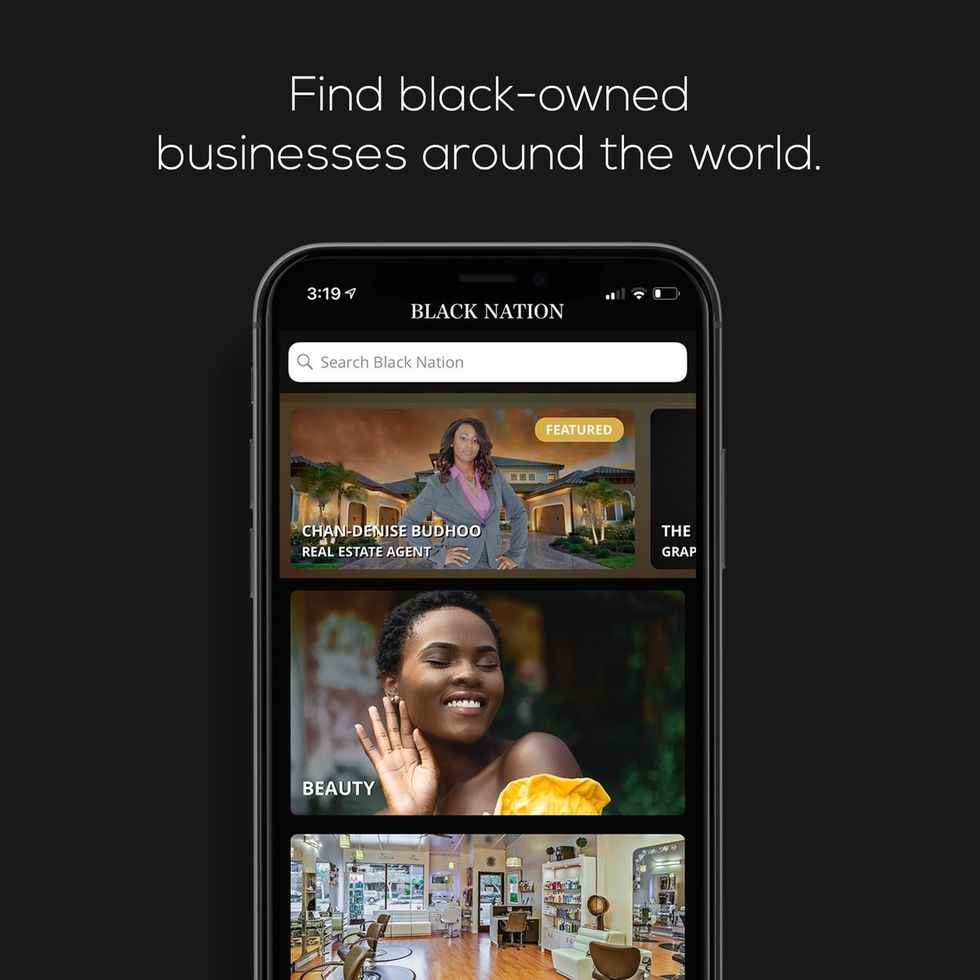 Launched in 2018 by Rameish Budhoo, Black Nation is a thorough database that lists black-owned businesses free of charge. The app makes it easy to find a company that matches your needs as a consumer to create both local and national visibility for POC entrepreneurs. Log on and search for whatever you need, and it will link you to dozens of businesses in your area that meet your guidelines.
eatOkra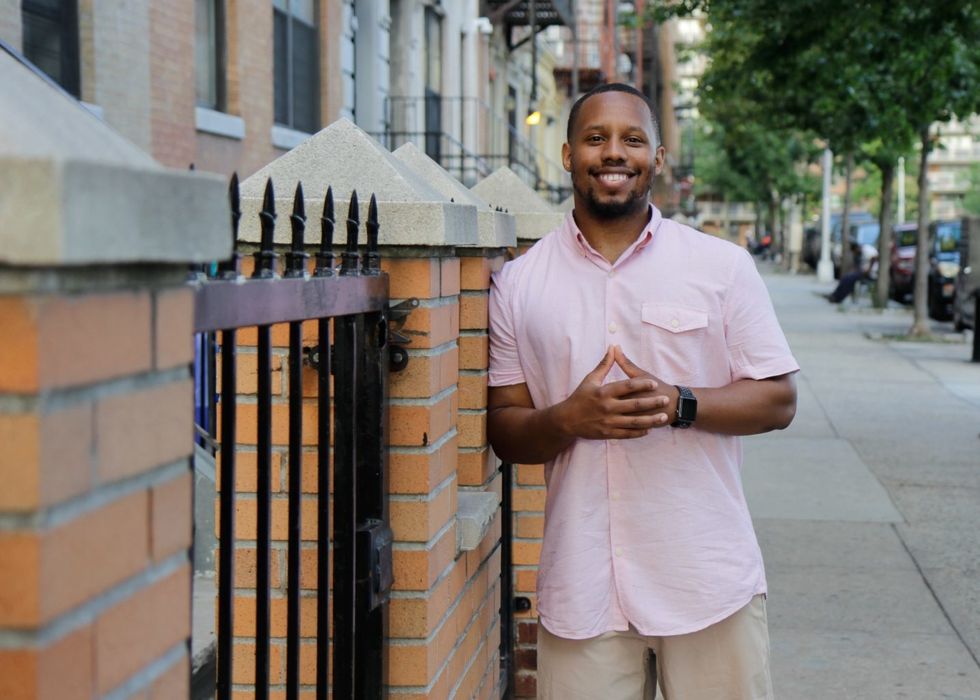 Black-owned restaurants have been hit especially hard thanks to the current pandemic, but eatOkra aims to help. Founded in 2016 by Anthony Edwards and Janique Bradley, eatOkra is the go-to directory for black-owned restaurants. It features over 2,500 restaurants across the U.S. Just put in your location and search your desired cuisine, and the app will match you with dozens of results. You can even order delivery, and the app includes GPS directions in case you need to hop in a car. Personal recommendations for additions to eatOkra are also encouraged.
Official Black Wall Street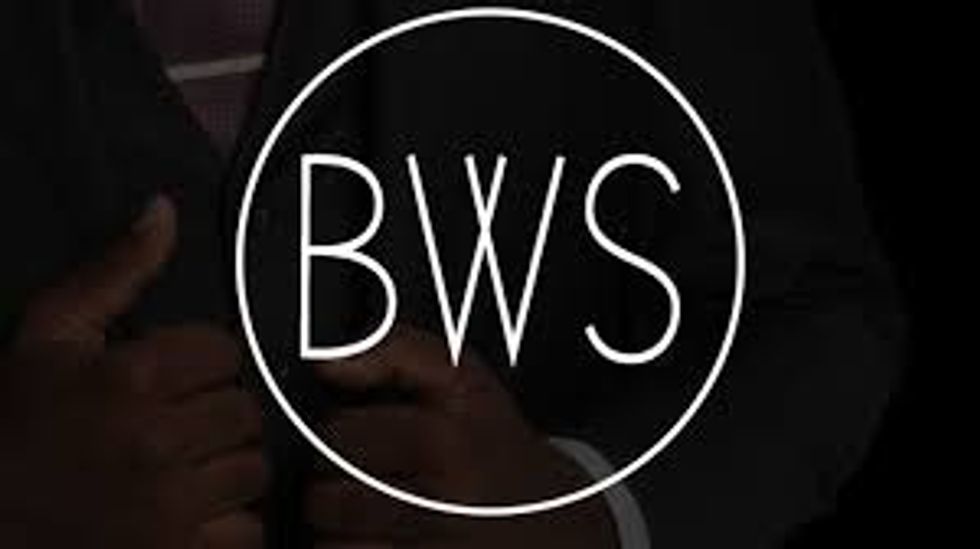 Official Black Wall Street offers over 5,000 black-owned businesses across 10 different countries, making it the most extensive directory app for businesses by people of color. Black business owners create a listing through the app, and consumers can leave reviews, and access photos and exclusive offers through Official Black Wall Street. Started in 2014, the app was developed to help consumers invest more in black-owned businesses, as it says on their website: "only 2% of [Black Americans] $1.1 trillion buying power is invested into black businesses."
Black-Owned Brooklyn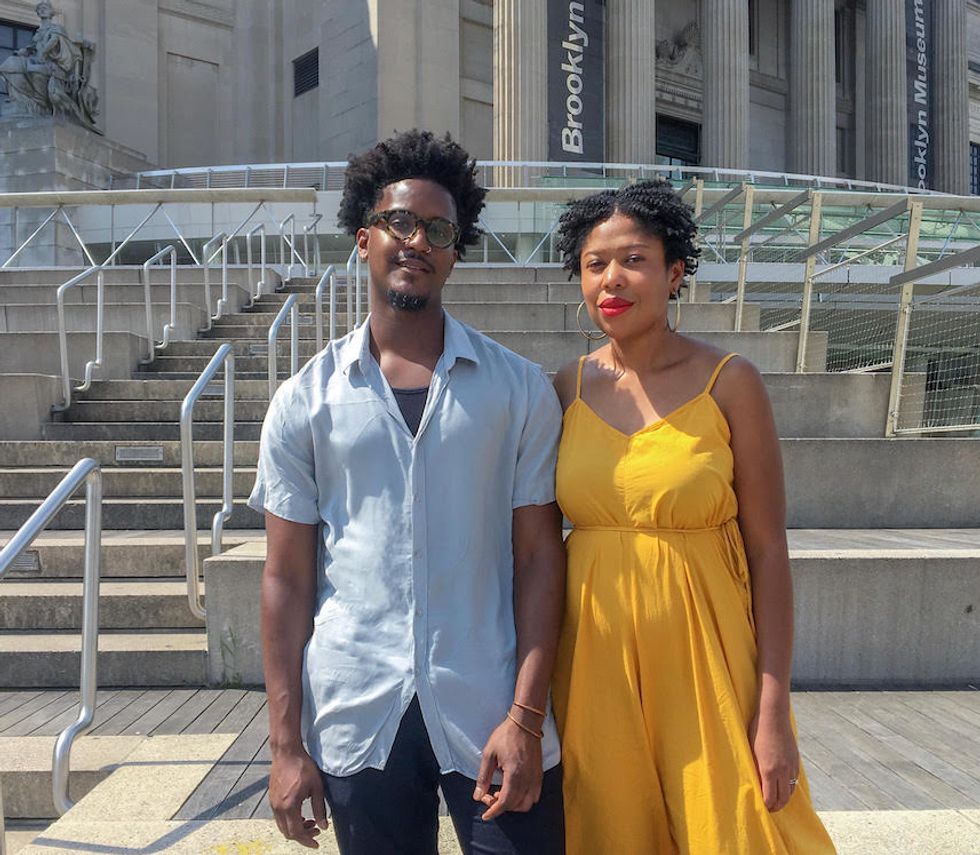 Explicitly curated for Brooklyn, Black-Owned Brooklyn is exactly what it sounds like. It's a digital publication that offers great resources for New Yorkers wishing to support black businesses. The publication includes write-ups for featured companies in food and drink, home and design, style and beauty, health and wellness, and even history and culture. It also updates regularly with new additions, and seeks to focus on businesses not part of the gentrified suburb, but rather businesses that have been in place for years.
WhereU Came From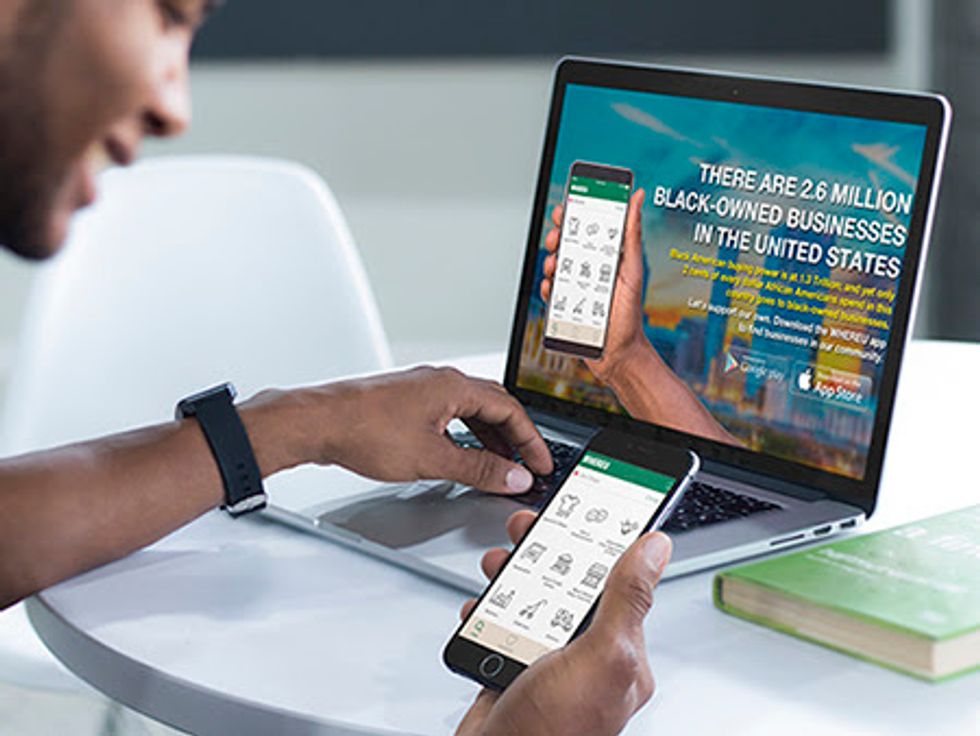 Using crowd-sourced listings and referrals, 2016's WhereU Came From is an app designed to help you discover local black-owned businesses. Both an app and a website, WhereU Came From offers in-depth search functionalities that project real-time leaderboards of companies across categories and are ranked by customers and peers who have used the services.
pixabay.com
If you're savvy when it comes to apps but could use some direction in your investing game, combine the two and go from investing newbie to knowledgeable with tips you can tap into. Entering into the world of investing can be daunting, so invest your time before you invest your hard-earned dough. These 5 apps for investing beginners will lead you in the right direction. Invest with the best!
MoneyLion Plus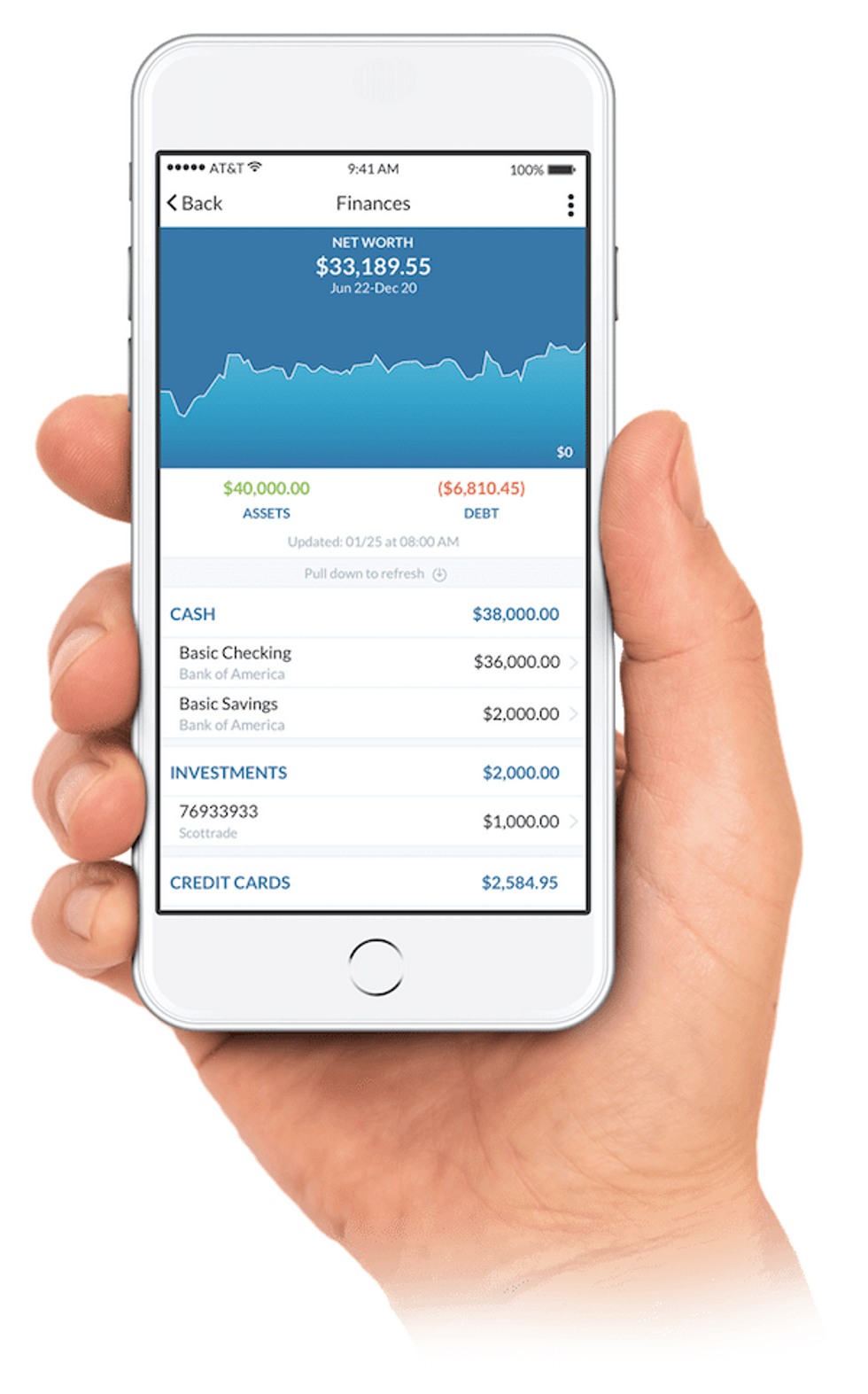 MoneyLion PlusVia crowdfundinsider.com
MoneyLion Plus is an app that is designed to help you borrow, save, reduce debt, invest, and earn. You'll learn the basics of landing a loan, keep up to date on your credit score as you monitor your credit history and charges, and have a neat place to store all your financial information securely. With personalized financial advice and a guided investing plan, you will begin to develop your investment portfolio and allocation. Step by step, you will become tuned in to how investing works and what works for you. And now's a great time to improve your investing know-how with MoneyLion Plus. According to Tech Crunch, "The latest version of the MoneyLion Plus app has an updated user interface to make things easier to navigate and provide faster access to the information. With its new UI, MoneyLion's home navigation now shows swipe-able cards to provide up-to-date information, recommendations and personalized advice." For $29 per month, this app will pay for itself… and then some.
Robinhood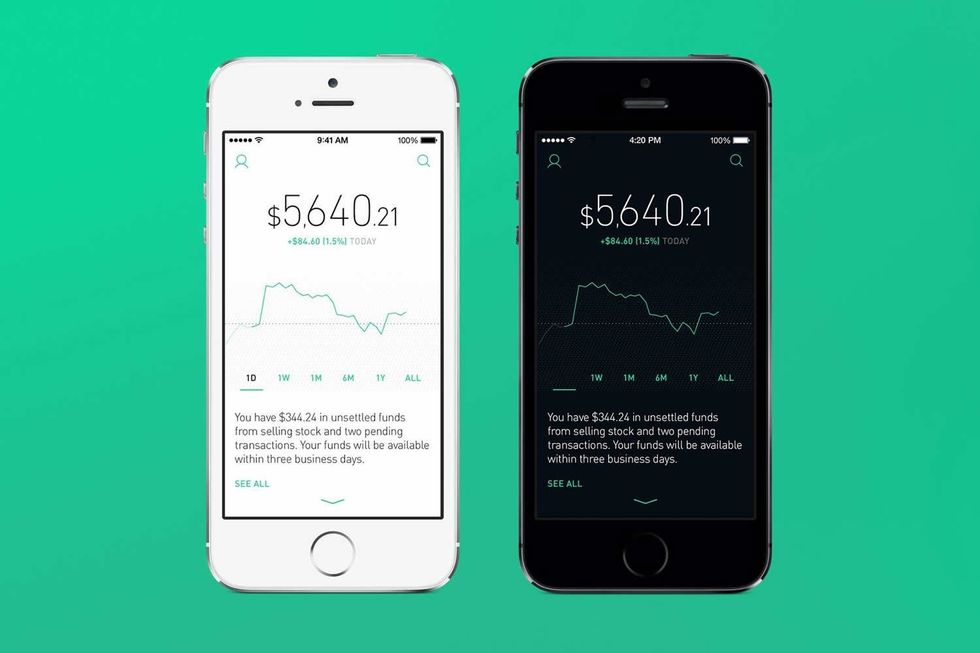 RobinhoodVia thefinancegenie.com
Learn the ins and outs of the stock market for free with the aid of Robinhood app. The app leads you step by step as you build your portfolio from scratch. Invest in stocks, options, and ETFs (exchange-traded funds). Their mission? "To democratize America's financial system. Invest in stocks, ETFs, options, and cryptocurrencies commission-free." Make instant deposits with no wait time. You can boost your account by opting for Robinhood Gold. According to Business Insider, this account, "gives you access to extra buying power, larger instant deposits, and extended trading hours." Robinhood is easy-to-navigate helping you see market data clearly for making wise investment choices. As per The Finance Genie, "It's fast and streamlined so you can instantly verify your bank account and check on your investments or make trades with only a few taps." There is no account minimum to start, so what are you waiting for?
Stash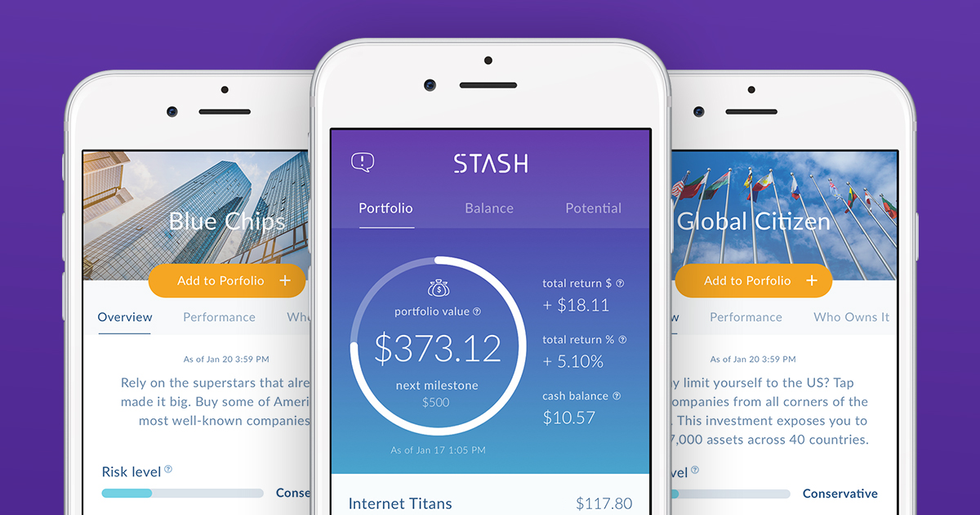 StashVia stashinvest.com
If you've got five bucks, you can begin your introduction to investing with Stash, an SEC registered investment adviser. Sign up is simple as you fill out your profile, and you will instantly gain access to 30+ investment options along with customized advice from your Stash Coach to help you set up your portfolio. All investments on the Stash app are carefully selected by their team. Everything is broken down and easy to digest, without unfamiliar terminology or confusion to trip you up. Their selection of ETFs is broken down by interest (activist, techie, globetrotter, trendsetter, etc.), so you can invest in companies that matter most to you. Stash's mission, "We believe everyone should have access to financial education, technology, and services that help them achieve their life goals," only furthers your faith in the Stash app and the knowledgeable team behind it.
Acorns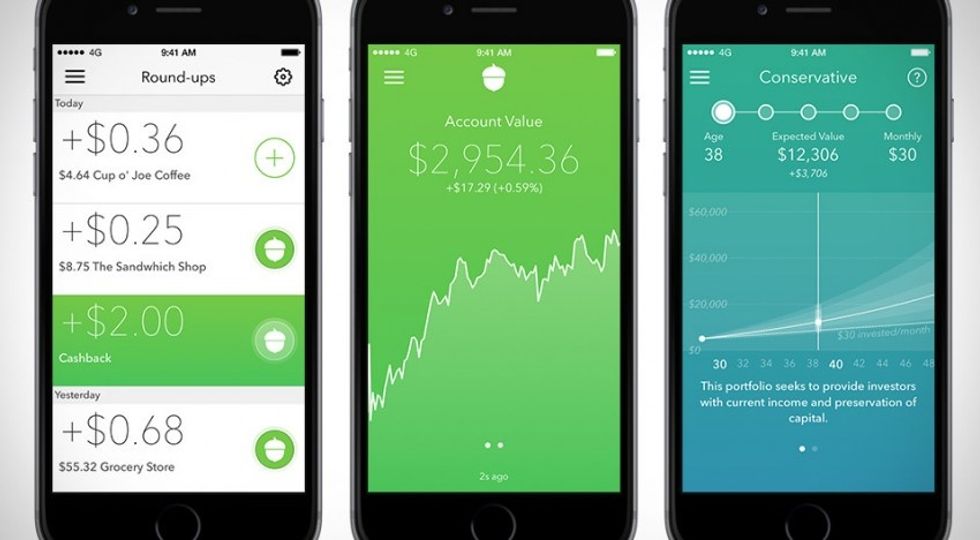 Acorns Via bankers-anonymous.com
Acorns is great for beginners or anyone who wants to start investing now, even if they don't have much money at the get-go. Just $1 per month will get you on your way. Acorns' micro-investing platform is a three-step entry process – connect your banking/credit card(s), make purchases as usual, and the app will start investing your spare change left over as they round up your purchases to the dollar. 7,000 stocks and bonds are available for investing, to "improve your return while reducing risk." You'll create a portfolio designed in part by a Nobel Prize-winning economist to manage your investments in an organized and professional manner. With the app comes Grow Magazine, so you can continue to learn more about investing as you delve deeper into the financial world. CNBC calls Acorn, "The new millennial investing strategy." With investors including PayPal and Ashton Kutcher, Acorn is on to something.
Wealthfront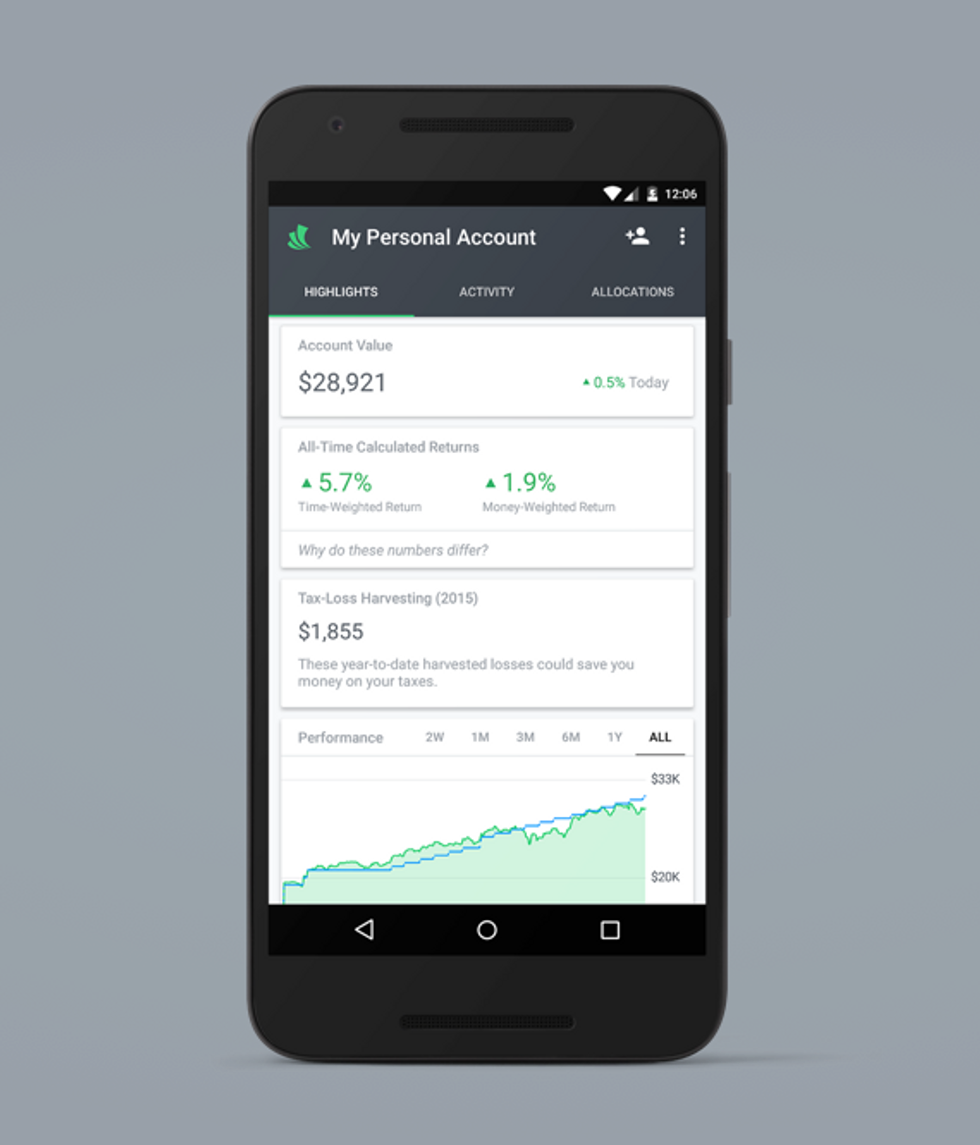 Wealthfront Via blogwealthfront.com
Connect your financial accounts to the Wealthfront app and fill out a questionnaire, and let their expert software analyze your info to help you make the most of your finances by investing intelligently into one of their 20 portfolios. They will design a personalized plan to help you achieve your investing goals with a diversified plan from the ground up. With just a .25% annual advisory fee for accounts with a $10,000+ balance (otherwise free), you will spend a little to gain a lot. According to NerdWallet, "Wealthfront offers the kind of holistic financial advice and automated investment management that appeals to new and experienced investors alike." With access to U.S. and foreign stocks, bonds, real estate, securities, etc., Wealthfront has a mix of options to help you invest strategically and successfully.
Invest your money the modern way with app-telligence!
From saving for a big purchase to paying off a loan, money management apps can help you take control of your finances. However, selecting one can be more difficult than figuring out the interest, fees, or charges on your latest credit card statement. We rounded up the top three apps to help you manage money.
1. Mint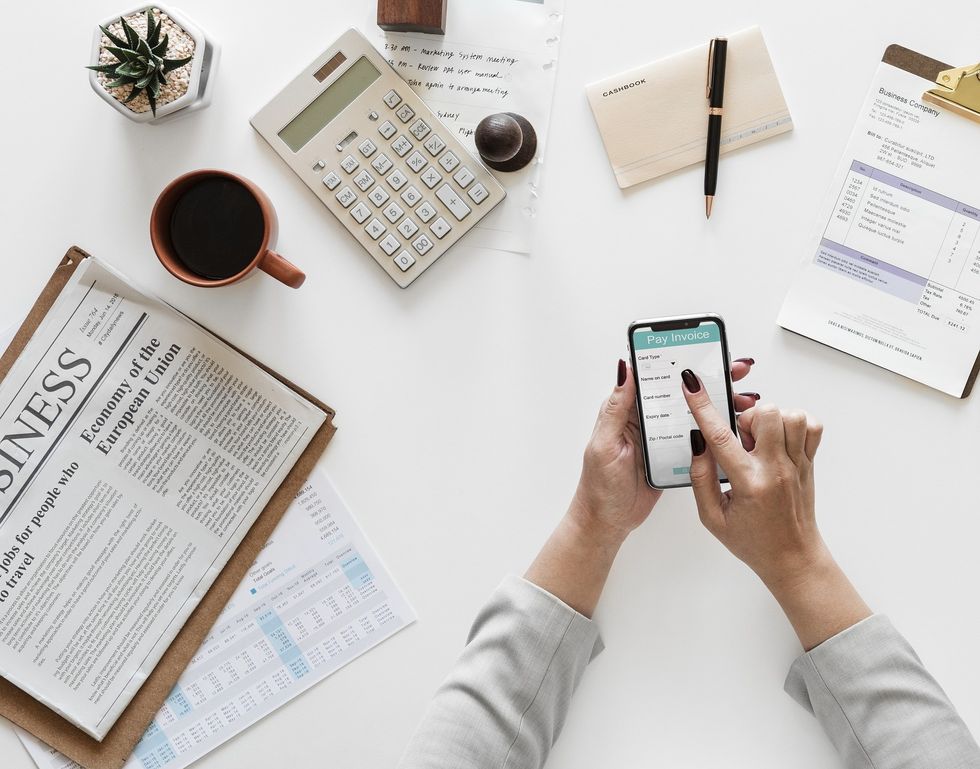 Since 2006, Mint has helped people stay on a budget and track their finances. This free app is a good choice if you are trying to cut expenses but don't want to resort to an Excel spreadsheet for finance management. Mint doesn't require any software installation, and you can use the mobile app or access the site on a browser.
Mint combines all the different aspects of your financial life into one place. It handles budgets, bills, credit scores, and investments. You can add an unlimited number of accounts, such as bank accounts or credit cards, and automatically track them. Mint provides tips to help you manage money based on the goals you set. In addition, it sends alerts for upcoming bills, organizes all the bills in one place, and alerts you to unusual account changes.
2. Acorns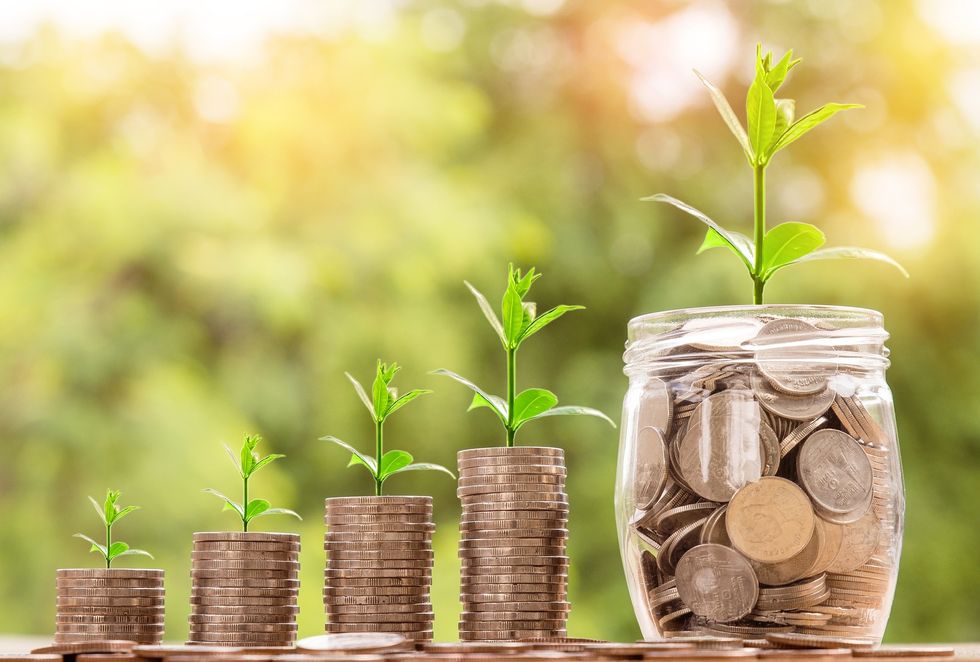 The Acorns app helps you save money with little effort. Although it is not free, Acorns is very affordable with $1, $2, and $3 per month plans. College students can get the $1 per month plan for free. The app lets you automatically save and invest money on a daily, weekly, or monthly basis.
Acorns invests your spare change by rounding up to the nearest dollar every time you make a purchase with a debit or credit card. Then, it takes the spare change from your checking account and moves it into your Acorns investment account. Next, the app automatically invests it in your portfolio. You can also move a lump sum for investing or set up recurring contributions to a retirement account.
3. Credit Karma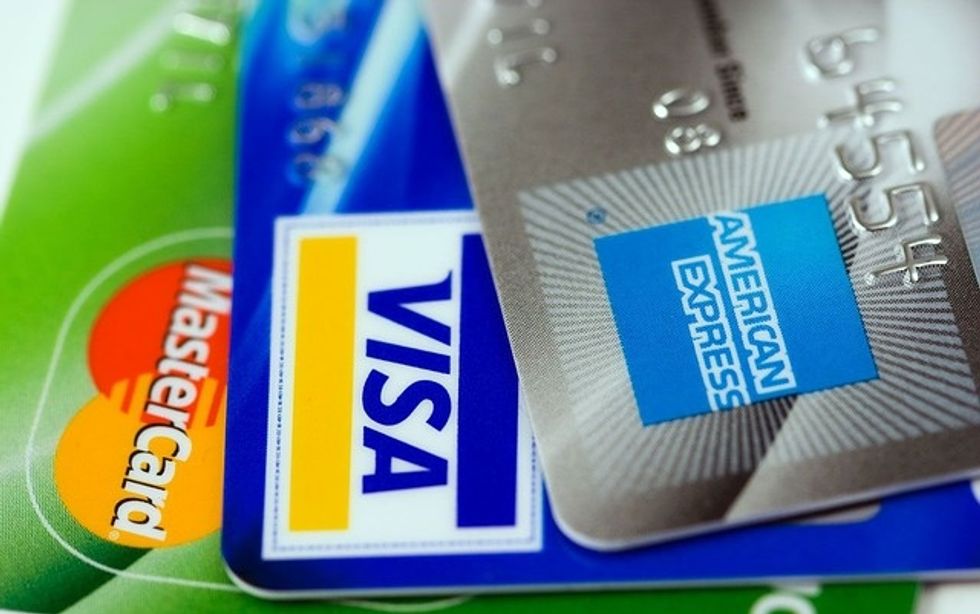 Your credit is an important part of your financial life and affects your insurance rates, ability to take out a new loan, or get a lease on a rental property. Credit Karma lets you check your credits scores with an easy app for free. The app provides credit scores from TransUnion and Equifax, along with the reports, so you can track progress. Checking them with this free service doesn't affect your scores.
Credit Karma also gives you personalized recommendations to improve your credit and save money. The insights help you analyze the scores in a simple way. If anything changes, its credit-monitoring feature sends you alerts. It can also track your email address to search for breached accounts and notify you.
Ignoring your finances won't help you get out of debt or manage a budget, but you don't have to do it alone. Try one of these three money management apps to stay on track. We promise that there are no complicated spreadsheets or calculus involved in using them.
From Your Site Articles
Related Articles Around the Web
Do you ever look at your credit card statement and laugh at how often you spend money at the same four or five places? I definitely do. I have my favorite spots that are part of my daily routine and I'm always trying to think of ways to make my money go further, but I'm not willing to give up those purchases that are a normal part of my week. So rather than skip my morning coffee to save a buck, I use Drop.
Drop is an app that lets you earn points when you shop at your favorite stores. All you have to do is link your credit or debit card. Once you sync with Drop, you then select your five favorite stores. Then, any time you use your card at one of those five stores, you earn points that can be redeemed in the form of gift cards. It's literally that simple.
For me, there were almost too many options to choose from when selecting my five stores. There was Dunkin' Donuts, which was a no brainer since I need my coffee every day. Then there was Uber, which I always end up taking even when it's not in my budget. And of course I had to include Seamless, because I'm never in the mood to cook when I get home from work. To round it out, I chose Chipotle, my go-to lunch spot, and Target, which is where I go for everything else.
All I had to do to start earning points was go about my normal life and I saw the points start to roll in with each purchase. I knew I was spending a good amount of money at those five stores, but I had no idea how easy it would be to start getting rewards points. And if I want to earn even more points, Drop is constantly sending me additional offers from other brands that I love, like BirchBox and Boxed.com, so I don't just have to rely on my five main stores. Since I started with Drop two months ago, I've already used 10,000 points to get a $10 gift card at Amazon. It's that easy!
With Drop, I see all the deals available to me in the app and I can keep track of them in one convenient location. I've been trying to tell as many of my friends as possible to try Drop because there's zero downside and it takes almost no effort at all to earn points. I can't imagine I'll ever stop using it. It's literally the easiest way I've ever earned rewards points. I even get offers for new deals to earn more points at other places like Amazon and Barnes & Noble. Since signing up with Drop, I know I'm getting getting the best bang for my buck.
This content was brought to you by GeistM: Performance Driven Marketing At Scale. To learn more about GeistM and how we can power your content marketing strategy, follow this link and give us a shout. We're friendly and we're social!