Congratulations! You've Ubered and Grubhubbed and online-shopped your way into credit card debt. Now you're an adult who's incurred enough debt to make a credit card company very frustrated with you. Welcome to the maxed out club!
The first time you realize that you've maxed out a credit card, you may panic, but there are many recourses you can take that aren't openly advertised by credit card companies. Some will impact your credit score more than others, but if you've come this far, you've probably realized that a credit score is just life's homework, and there's always a way to half-ass the assignment during homeroom.
Debt Forgiveness
Listen: Credit card companies are like distant relatives from whom you've been forced to borrow money. You are fully expected to pay it back; but sometimes they just give up on you. If you've been missing multiple payments and are clearly falling behind what you could ever feasibly repay, you can call your creditor to negotiate a way to settle your debt. You reach an agreement to pay a lower amount than what you owe, and they agree to forgive the difference.
It's not a perfect plan, however; a note is added to your credit report that you've settled a debt you couldn't pay. Your credit score could take a hit, plus any forgiven balance over $600 is counted as "taxable income" by the IRS, meaning you could end up owing taxes on it.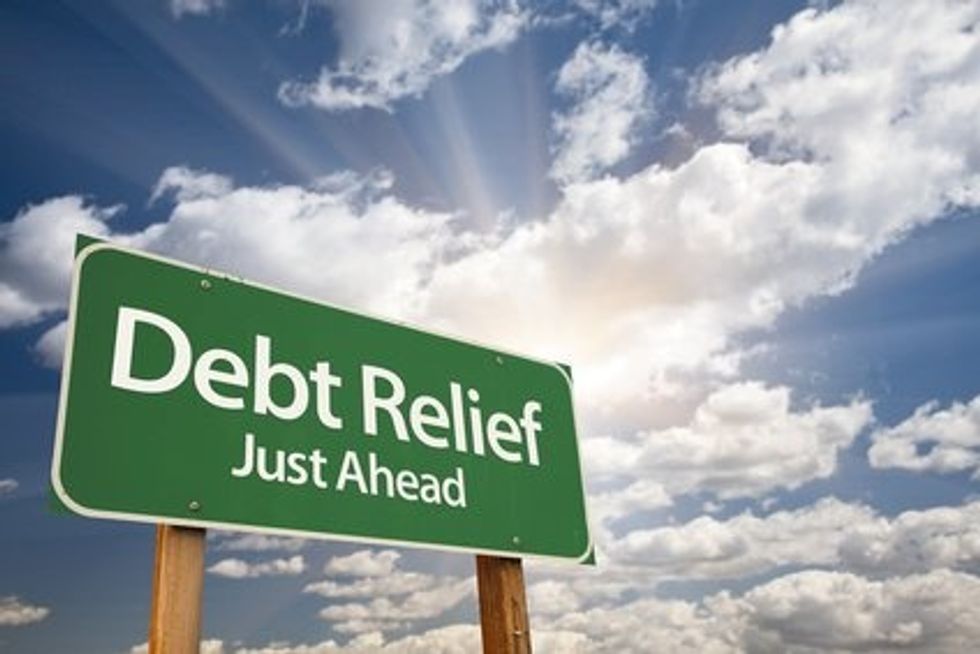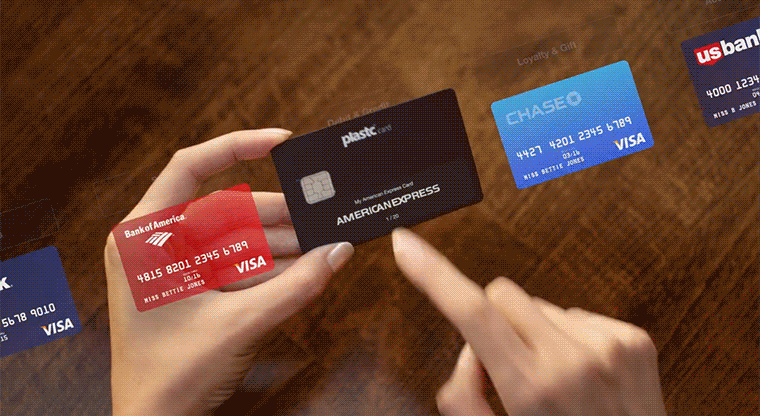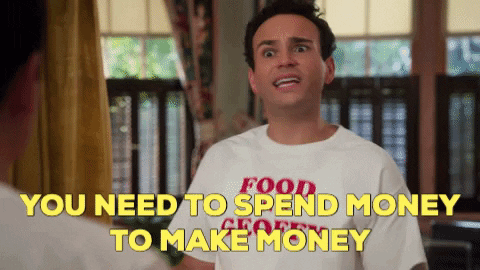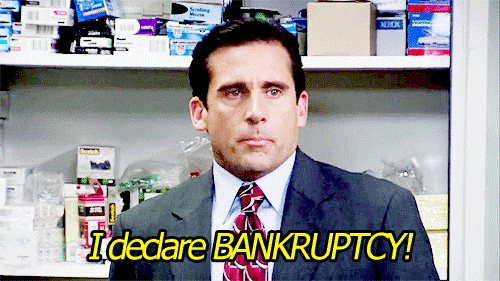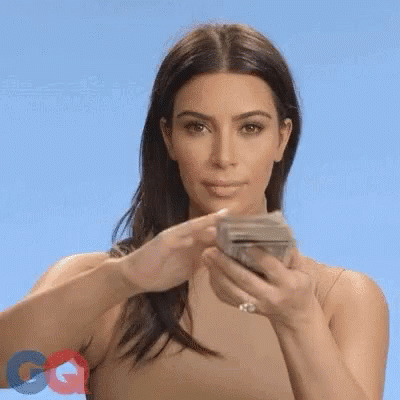 <
Investing for the future is a daunting task that most of us are not fully prepared for. Whether you want to minimize your risk or maximize your returns, you are bound to regret some loss or a missed opportunity along the way. Regret is inherent to the process, but once you've accepted that it's inevitable, you can begin to deal with the fallout. Here are five tips to help you move on when an investment doesn't go your way.
Know What You Want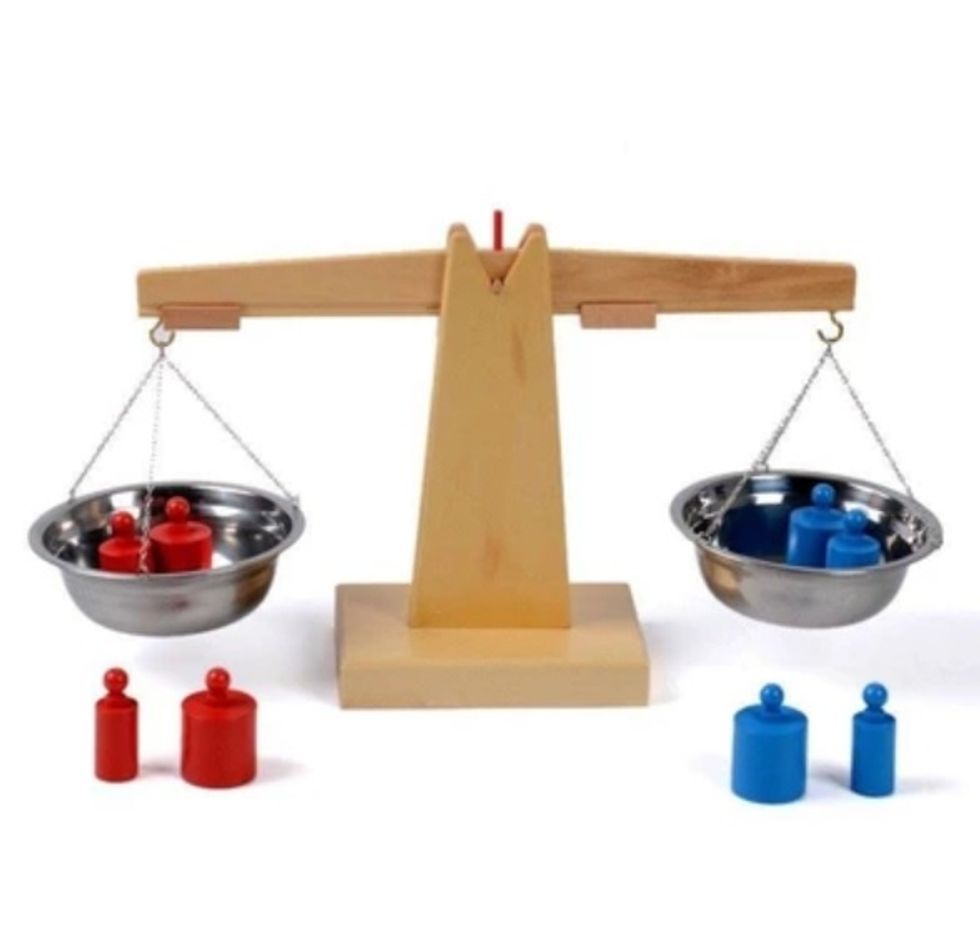 Find the right balance for you
The surest way to magnify your regrets is to skip this step. If you jump on any investment that sounds tempting, without fitting it into your larger plans, you won't be happy with how anything turns out. So are you looking for sudden, big gains, or do you want the stability of a sure thing? Do you want a diverse portfolio, or a focused one? And how much of your money are you willing to put on the line? Once you figure out the balance you want, you can prepare yourself to let go of the missed opportunities or the losses that go along with your broader goals.
Don't Blame Yourself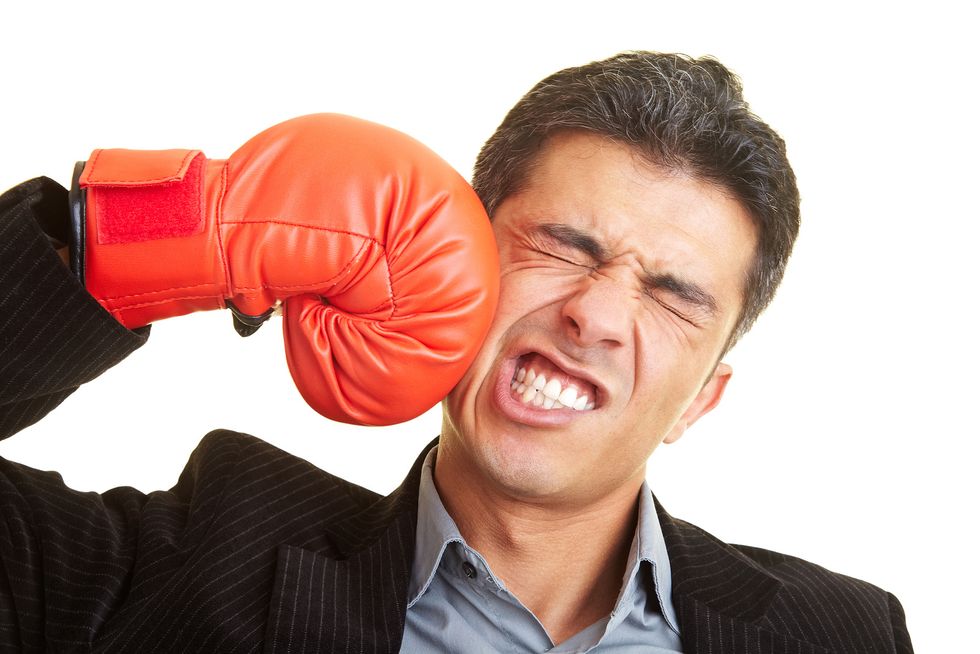 There's no sense in beating yourself up
Seriously. Whether your money is going into individual businesses, mutual funds, or cryptocurrency, there are major risks involved, and no one can navigate those risks perfectly. Even if, in retrospect, some choice you made with your money was obviously wrong, you've learned something. Chances are that you didn't study investing in school, so the surest way to learn is to try, and any time you try something new, failure is on the table. So you screwed up and lost some money. If you have a broader plan, then it was money you were willing to risk. Mark off one mistake you'll never make again, and move on. Chances are it won't be your last mistake, but each one will make you a better investor.
Don't Be Reactive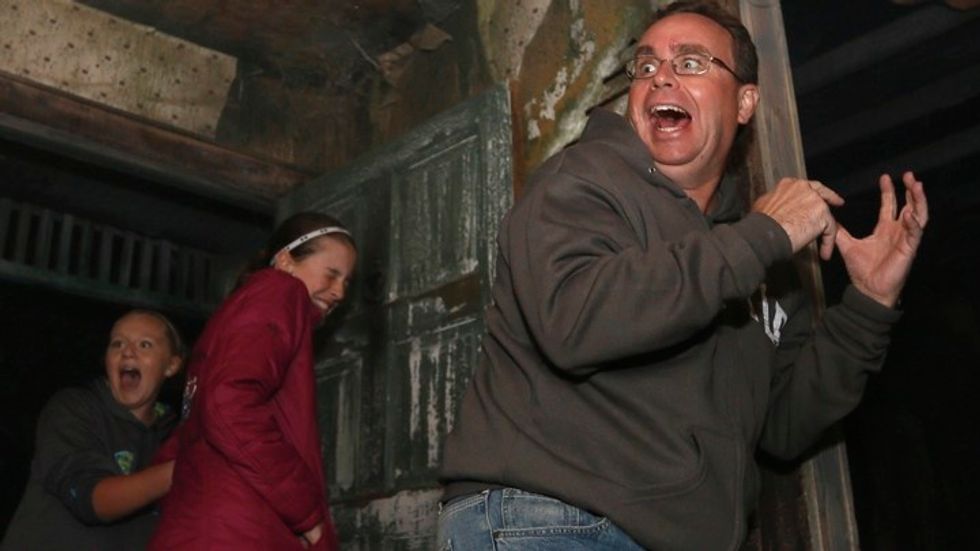 If you let a mistake scare you off track, you'll just make another
The Atlantic
I once lost a large chunk of money on a risky investment in an individual company. Shortly after, I allowed myself to be talked into shifting money from another individual stock to a more secure real estate investment. There was nothing wrong with that real estate investment, but the stock I sold has since grown to over five times the original price. I let myself be scared away from a calculated risk because of one bad experience. Stick to your guns. One investment going sour does not predict that others will do the same.
Don't Chase Trends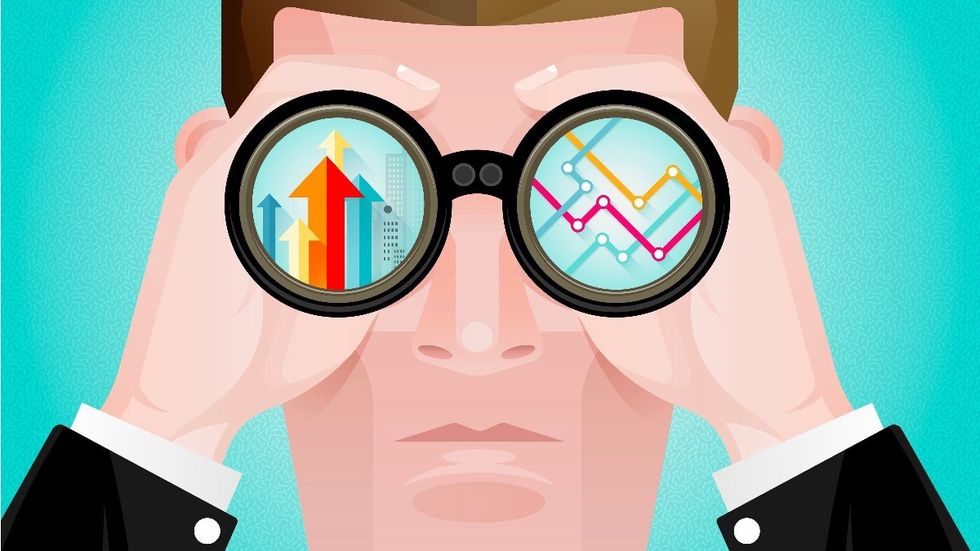 You are not Nostradamus
You can't predict the future. The good news is tht you don't need to. If you were a day trader, you wouldn't be reading this, so don't try to jump on board with the latest exciting development, and don't jump ship at the first sign that an investment is trending down. You can't know when enthusiasm is peaking or pessimism is about to give way to a rebound. If you're willing to risk and experiment, you can move some portion of your investments around with the shifting financial winds, but don't lose track of the long-term. Siting on a smart investment is the easiest thing in the world, but it does take patience.
Pat Yourself on the Back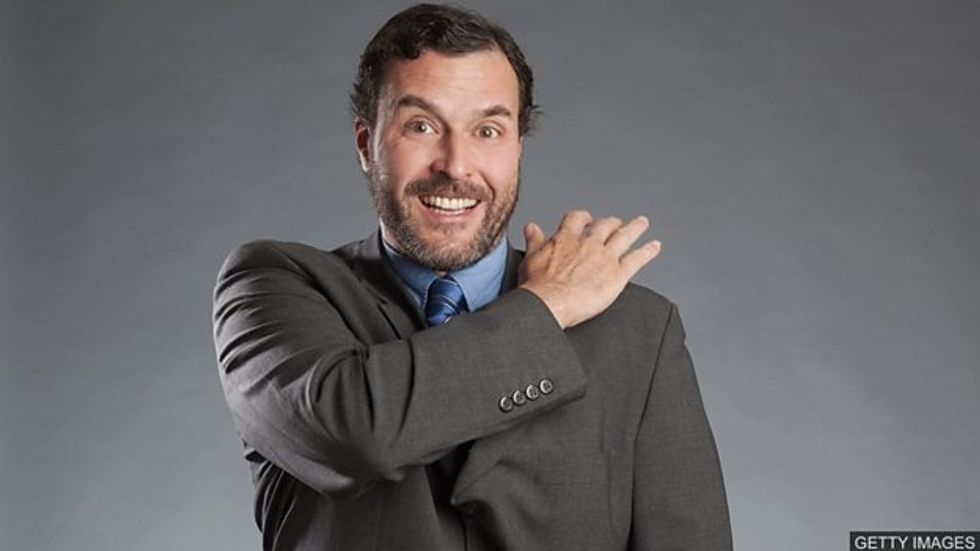 Give yourself some credit
Not everyone is even trying to prepare for their futures. The fact that you have regrets at all means that you're doing more than most. Give credit where it's due. You took some risks and they didn't all work out, but you're learning and improving. Years from now, when those lessons have paid off, the regrets you cling to now will look small next to the security that you're just now starting to build. Keep the big picture in mind and keep working.
From Your Site Articles
Related Articles Around the Web
Having good credit is an incredibly important aspect to consider when renting an apartment or buying a home.
But for many millennials living paycheck to paycheck and already concerned about paying off student loans, credit cards pose the threat of accumulating additional debt. Luckily, with proper management and the right mindset, a credit card can actually be a huge boon, allowing you to build credit while incentivizing purchases you were already planning to make. Here's a guide to the best credit cards for millennials based on their bonus reward incentives.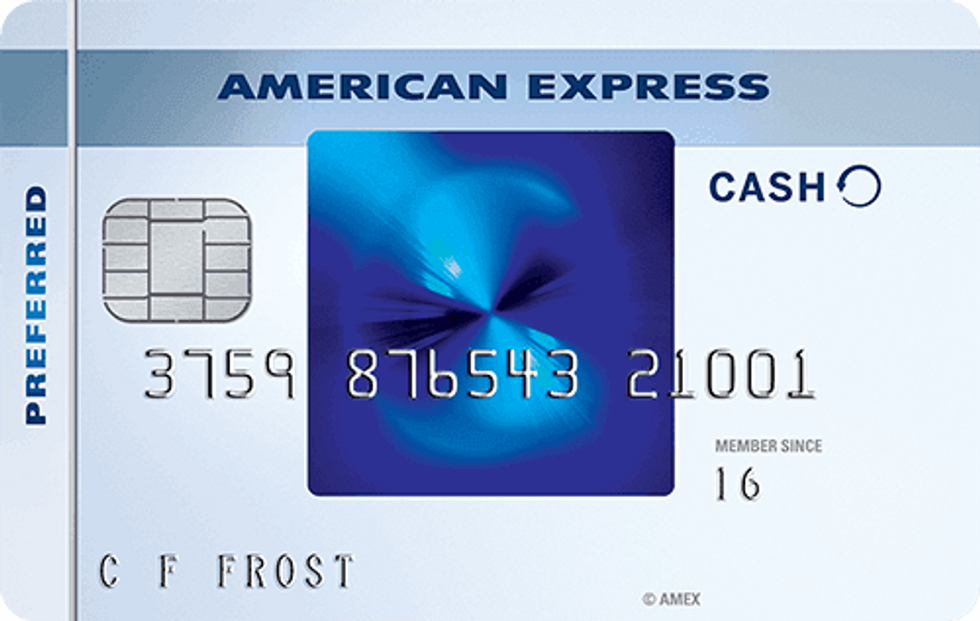 Easily the best option for any home cook, the American Express Blue Cash Preferred® Card gives 6% cash back on any grocery store purchase (on up to $6,000 of spending), 3% back on gas, and 1% back for everything else. The best part about this card, though, is that the 6% cash back on grocery store purchases includes gift cards bought at the grocery store, too. This means that you can buy prepaid cards for various restaurants, department stores, and entertainment venues while still getting 6% cash back on everything.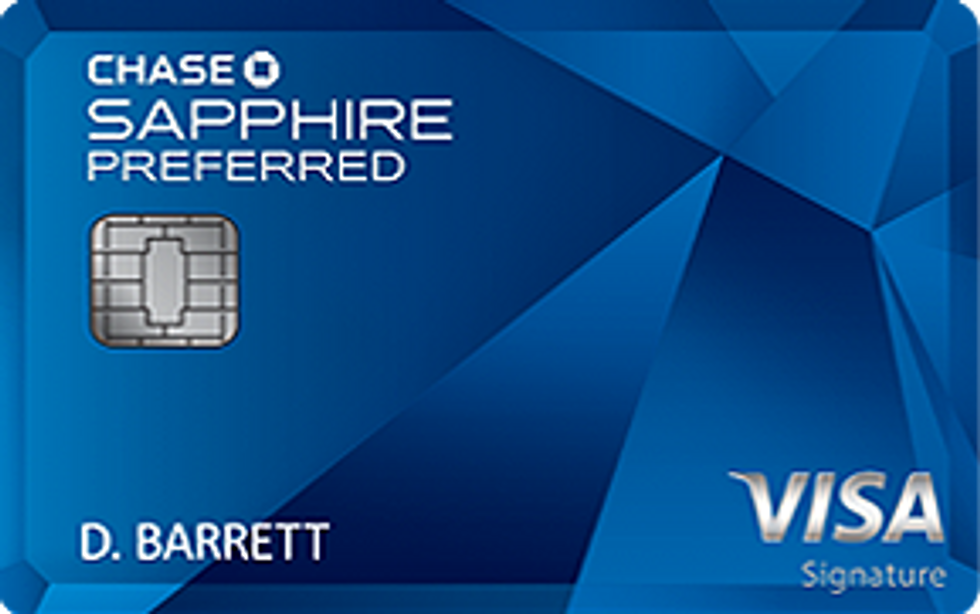 If you love traveling but find yourself too cash-strapped to do it, Chase Sapphire Preferred® is one of your best options. For a $95 annual fee, the card gives you points for every purchase (with bonus points for travel/dining) that you can later redeem towards travel costs like airline fees and hotels, or directly translate at a 1:1 rate for various travel-related loyalty programs like those found at Southwest Airlines and Mariott Hotels. Plus, if you spend $4,000 within the first three months of opening your account, there's a generous sign-up bonus of $625 towards travel which can make that trip you've always dreamt of taking a reality.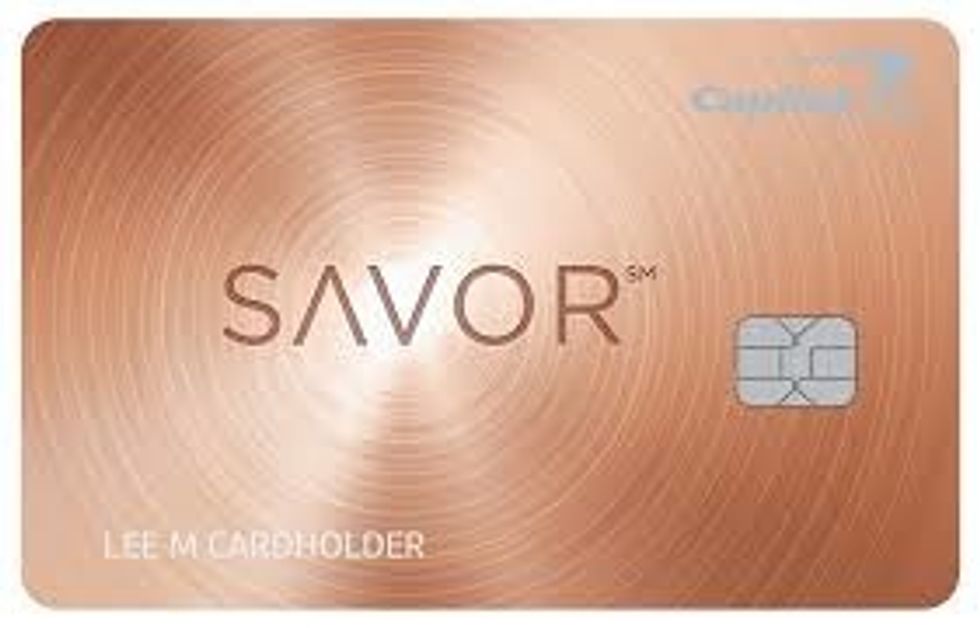 Many people prefer local dining and entertainment, such as going to the movies, over extensive travel. So if you're someone who dines out frequently but who doesn't have much interest in taking trips, the Capital One® SavorOne℠ Cash Rewards Credit Card is a great compromise. You'll get 3% cash back on all your dining and entertainment purchases, 2% back at grocery stores, and 1% back for everything else. It's a great way for office workers, students, and busier people who don't have enough time to cook to save money on necessary expenses.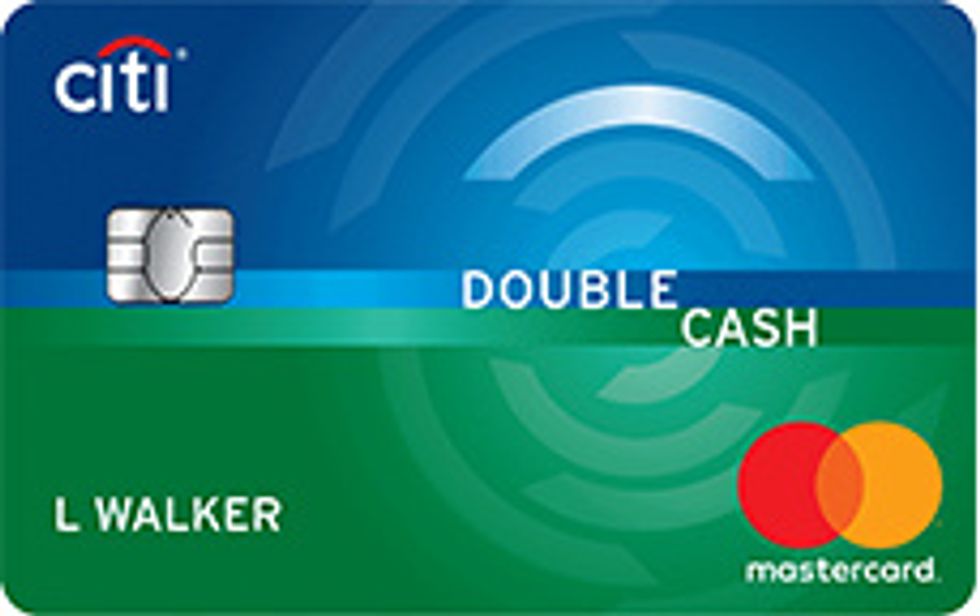 If the idea of getting cash back for your purchases sounds appealing, but you're not particularly keen on getting bonuses for travel, dining out, or groceries, the Citi® Double Cash Card might be your top choice. The card offers 2% cash back on all your purchases at a flat rate, meaning you don't get extra bonuses for specific purchases, but you get more cash back in general than you would with other cards. Additionally, there's no annual fee, making it a great option for thriftier folks.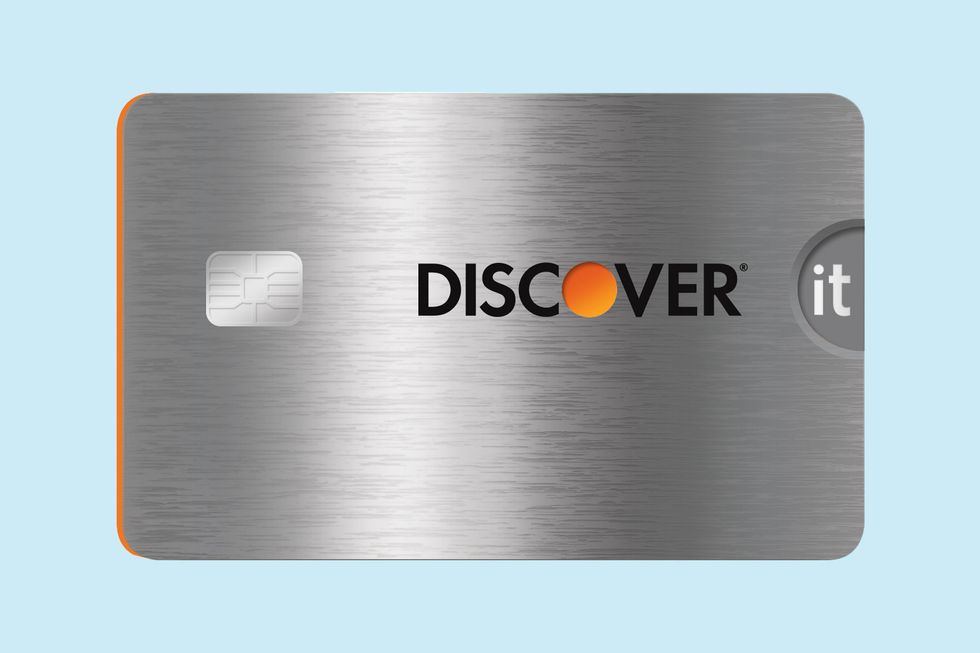 160913_GAL_CCS_SEC_DiscoverItSecured
One caveat that all the other cards on this list have is that if you want to be applicable, you need to already have decent credit. But if you have bad credit and need a good option for building it up, Discover it® Secured is the way to go. It's a secured card, meaning you need to make a security deposit of $200 minimum in order to determine your line of credit. Luckily, handling your account responsibility should allow you to upgrade to an unsecured card in due time. Outside of that, the card offers 2% cash back on up to $1,000 of spending on restaurants and gas per quarter and 1% back on everything else. It's a great way to save money while building up credit.

Ultimately, getting a credit card and establishing good credit should be a priority for many millennials while planning financially for the future. Make sure to establish good credit habits by trying not to spend outside of purchases you can already afford, and for bigger purchases, make sure you have solid plans for making payments. With a sharp eye and a good head on your shoulders, you'll be saving money and building credit in no time.
---
Dan Kahan is a writer & screenwriter from Brooklyn, usually rocking a man bun. Find more at dankahanwriter.com
---
Consolidated Credit
Sometimes your spending spirals out of control. Once you realize that you've lost control of your debt, you need a plan of action to get your finances back on track. No matter what situation you're in, the relief of a debt-free life is a feasible goal. Take these simple steps to assess and then improve your personal finances.
Be Realistic
If you've been burying your head in the sand, it's time to face facts. "A lot of people will say they've got a certain amount of debt — $9,000, let's say — when in reality, it's $11,000 or $14,000," Cate Williams, Vice President of Financial Literacy for Money Management International, told CreditCards.com. She's right, of course; it's impossible to hit your target if you don't know what you're aiming for.
Action step: Write down your debts, including the interest rate, on every card you have.
Pick Up the Phone
Speaking of those interest rates, getting them lowered can be as simple as picking up the phone. Get on the horn, as they say, and ask nicely. Even a reduction by a point or two can earn you big savings.
Action step: Here's a script for exactly what to stay on the phone with credit card customer service.
Pick Your Strategy
Paying off credit card debt is not a game of chance. You'll need a strategy to lessen the financial burden you're carrying month to month. What are your options? Think of snow:
The Avalanche Method: You pay off your highest interest card first, erasing your debt as quickly and efficiently as possible. With this method, you'll save hundreds or even thousands on interest charges in the long run. The downside is that it's arguably the most painful to execute. Action step: Make minimum payments on all of your cards except the one with the highest APR. For the card account with the highest APR, pay as much as you can afford. When that card is paid off, apply that same amount to the card with the next highest interest rate.
The Snowball Method: What the avalanche saves you in money, the snowball saves you in morale. What this method offers is a psychological advantage. If paying off the smallest balance first will give you the confidence and headwind to carry out your debt payments, then this method may be for you. Action step: Make the minimum payments on all your accounts except the one with the smallest balance. For the card with the lowest balance, pay as much as you can afford. When that card is down to zero, repeat the process by paying the same amount to the card with the next-lowest balance.
The Blizzard Method: You combine the best of both strategies by paying off the smallest balance first and then moving on to wipe out the highest-interest balance next. Combine the best of both, and you've got a blizzard.
"The avalanche saves the most money, but some folks prefer a quick win with the snowball method," Beverly Harzog, author of The Debt Escape Plan, tells Credit Karma. "The blizzard combines both — you get the emotional boost and then you can save money by using the avalanche."
Transfer Your Debt to a 0% Interest Card
You may be able to tackle your debt with no interest at all by transferring a high-interest debt to a single card using a balance transfer. Many balance transfer cards allow you to pay 0 percent interest on your balance for a set amount of time, allowing you to pay more toward your principal and reduce the overall amount of time it'll take you to wipe out your debt.
Action step: Check out NerdWallet to see what the current best cards are.
Make a Budget
You need to figure out where your money is going — aka how you got into debt in the first place. Harzog, who paid off more than $20,000 of her credit card debt, says it takes persistence, self-discipline, and "a darned good budget."
Action step: Sign up for Mint.com or You Need a Budget to help you assess your spending and set up a plan.
Cut Back
Remember the cabbage soup diet? Remember how after three days you were ready to scarf a large supreme pizza? The same principle is at play with living on a budget and paying down debts. An extreme strategy with zero flexibility could quickly activate your desire to rebel and spend more than you can afford, putting you right back where you started.
"Cutting back can be more effective than cutting out," Gail Cunningham, the former spokeswoman for the National Foundation for Credit Counseling, told CreditCards.com. "It's hard to adjust your lifestyle too dramatically, and often, little adjustments can add up to big savings."
Instead of making a No Dining Out rule, limit restaurant visits to once per week and cap your drinks at two. Instead of cutting the cable cord altogether, cut out the premium channels; don't go without heat, but try lowering the thermostat by a degree or two.
Action step: Write down three ways you can cut back on some of your splurges and downgrade or cancel some of your services starting today.
Put Your Credit Cards on Ice
We mean that literally. Put your credit cards in a cup or bowl of water and place it in the freezer. You'll still have the card(s) for emergencies, but they won't be in your wallet. Clear any stored credit card data off your computer, too.
Have a Smart Social Life
Derek Sall paid off $116,000 worth of debt before age 30 when he stopped trying to keep up with his friends, especially the luxury-filled highlight reel social media versions of their lives.
"The best tip I can give is just live your own life," Sall told CNBC. "The best way to just live simply and be content is just to turn it all off and hardly pay attention to it at all. Because that's what gets people in the most trouble. They see 'Oh, my friend went on this great vacation, and I wish we could do that!'"
Action step: If you need a digital social media detox to limit the visual envy and distractions, delete the apps off your phone.
Stay Focused
Remember why you're doing this. Will paying off your credit card debt allow you to save for a down payment on a house or stop panicking when you open the mailbox?
Action plan: Write your goals down and tack them to the fridge or bathroom mirror. Put a picture in your wallet of your dream house or something that represents financial peace to you. Join a money-saving community on Facebook or post regularly to forums where you can vent, be motivated, and remember you're not the only one in your position.
Keep Healthy Financial Habits
As you pay off your debts, think about healthy spending and saving habits. In particular, practice differentiating between wants and needs. Food and shelter are needs; bills and emergency funds are, too.
But wants are those ads you see on Instagram, a $14 French martini, a new spring blouse. When it comes to spending, make sure your needs are taking precedence over your wants.
Action step: You made that budget. Stick to it.
"Staying out of debt isn't a big mystery," Regina Blackwell, a certified budget counselor at credit counseling service Transformance, tells Credit Karma. "Account for your money. Live within your means. Don't spend what you don't have. After becoming debt-free, apply the lessons you've learned and work toward the establishment of healthy financial habits."