pexels.com
While many teens and young adults are doing the usual thing - be it going to school or embarking on internships and first jobs - there are some young people out there with an entrepreneurial spirit that just can't wait to flourish.
When an inventive idea sets in, go-getters like Hart Main and Caroline Pugh are ready to leap into action, using their youthful passion, energy, and intelligence to create new things and make a difference. Read on to learn more about the impressive two and what they have already accomplished in their young lives. Success from an early start makes these two entrepreneurs enlightening examples for the young and old alike.
Hart Main: ManCans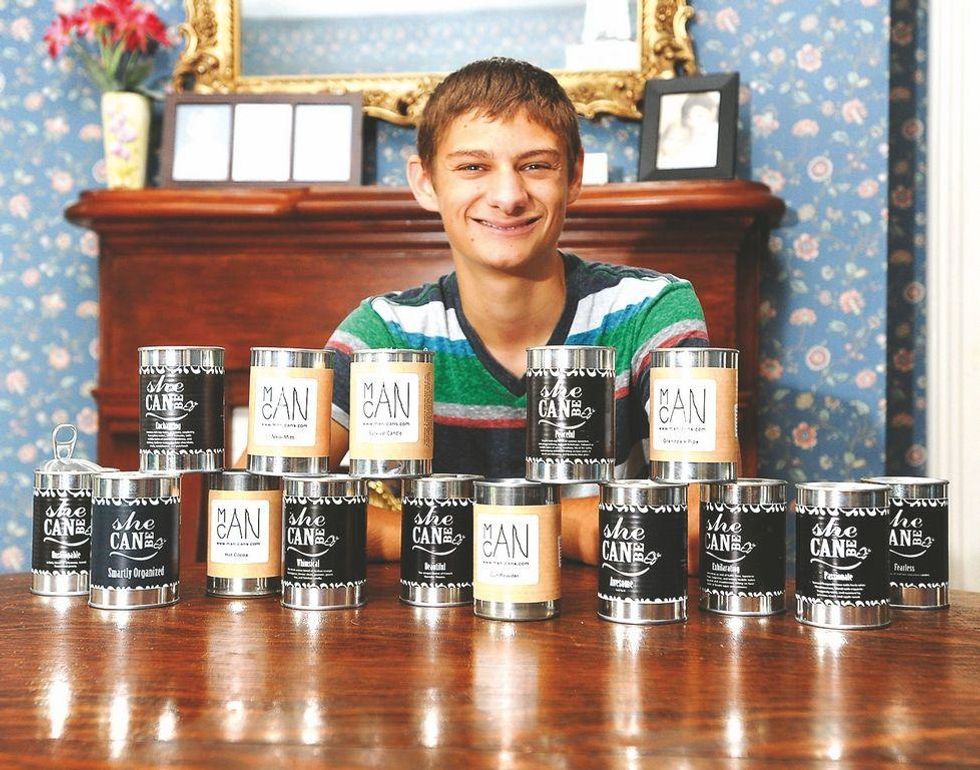 Via indeonline.com
When it comes to getting a jumpstart on success, Hart Main is one to follow. At the tender age of 13, Main had a mission, to create candles which featured "manly scents," along with a line catered to female candle fans as well (which came further down the road). ManCans, which are candles inside soup cans are unique and fun.
As per Times Reporter, "ManCans candles have gone from being made in Main's kitchen and sold to family and friends, to being made at Beaver Creek Candle Co. and sold in nearly 150 stores across the United States. ManCans also has donated thousands of dollars to soup kitchens."
With unexpected scents like New York Style Pizza, Fresh Cut Grass, Burnt Rubber, Bacon, and Cigar, these candles are unlike what we're used to seeing (and smelling). Each one sells for a reasonable $10, making them as affordable as they are aromatic.
Still under 20-years-old now, Main aspires to inspire other young budding entrepreneurs with his book, co-written with his father Craig, One Candle, One Meal. "Hart's story will show you that you're never too young to make a difference."
From a flicker of an idea to a raging success, Main and his ManCans are lighting the path for new brilliant inventions to come.
Caroline Pugh: VirtualU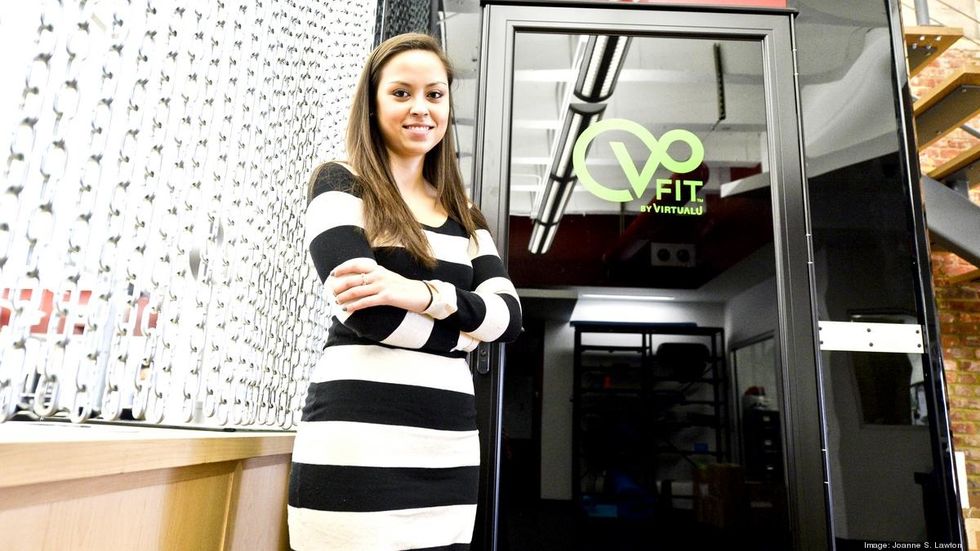 Via bizjournals.com
Fitness-minded with a flair for technology, the now mid-20s Caroline Pugh is co-founder and COO of VirtualU, which as explained by Forbes, "Integrates 3D human modeling technology with fitness and healthcare space so that people can accurately track how their body changes as they work out."
As described by the company, "The VFit™ 3D body scanner is the first sub-$10K device with millimeter precision, capable of producing highly realistic 3D models in just 20 seconds. Our current solution allows fitness gym members to scan their bodies and track body fat, lean muscle mass, and circumferences of the neck, biceps, chest, waist, thigh, and calf."
Pugh developed the idea while she was a sophomore at Virginia Tech. According to Huffington Post, "She led a team of 13 and raised $1.8 million in capital." Along with her studies, she had a passion for invention that propelled her to create and innovate. And as per Forbes, "She was awarded the CIT Gap 50 Award as most likely to build Virginia's next generation life science, technology, and energy companies." Pugh apparently was not the only one who knew she was on to something.
What is Pugh up to these days? Huffington Post reports, "She is the Chief of Staff to Aneesh Chopra, who is the first Chief Technology Officer to the United States. At Mr. Chopra's firm called NavHealth, Caroline works to make health systems nationwide more intelligent. Using data analytics and research insights, NavHealth ensures that patients have access to vital knowledge so that they can make informed decisions regarding their health."
Making her mark in the world of technology entrepreneurship, Pugh is a shining example of talent, perseverance, and success. And even though she has already done so much thus far, it's only just the beginning.
Stay tuned for more inspiring entrepreneurs and their success stories.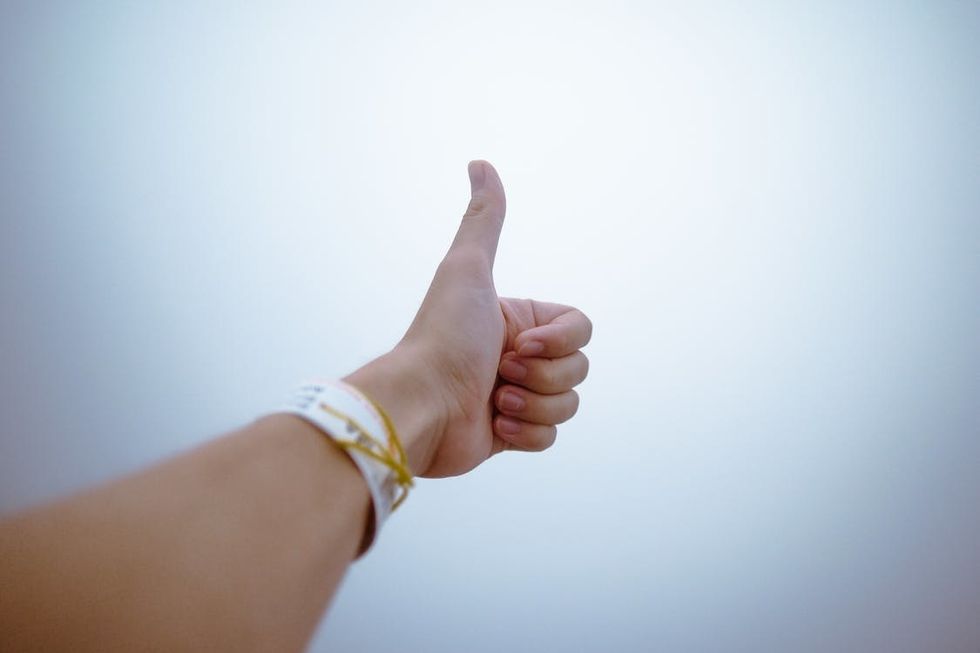 Via pexels.com
pexels.com
Is your boss a big pain in the "you know what?" Are they always on your case, breathing down your neck, questioning your every decision, and giving you a hard time, even though you believe you are doing a good job?
Before you let your frustration and anger get the best of you, there may just be a bright side to your boss' bossy ways. A "pushy" boss can be the best kind. Once you realize that their behavior towards you isn't personal, you'll find that they are on your side, looking out for what's best for the business, and truly doing their job well. "Tough as nails" may be painful at first, but once you learn the positives, you'll come to realize that having a tough boss is an asset. Here's why…
They Will Have You Aiming Higher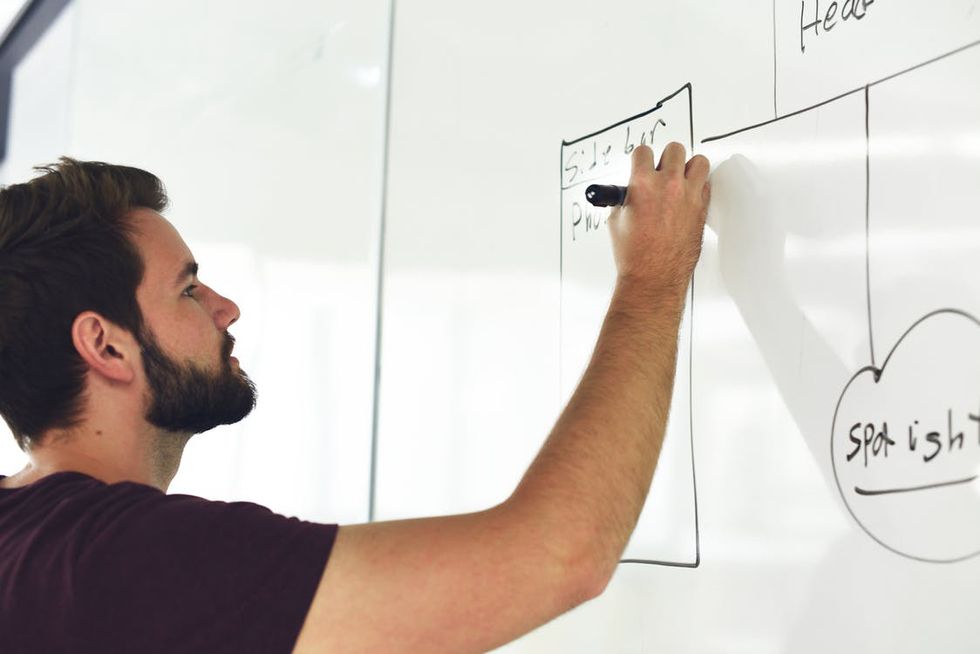 pexels.com
You can get comfortable being a satisfactory employee or reach for new heights in your career. Sometimes we can use the motivation from someone else to help us take steps towards improvement and achievement. A tough boss will never settle for mediocre. And you should not either. Take your tough boss' advice to heart and see criticism as a push towards perfection instead. As per Fortune, "The more difficult, and the more challenging—the better."
As ProAssisting notes, "Working for a tough boss teaches you to be at the top of your own game. If you're not, don't worry, they'll surely let you know. By consistently working at a high level for a demanding boss, you'll be stretching and able to perform at that level for longer and longer periods of time."
Consider the notion that your boss believes in your strengths and knows you have more to offer. See this as a compliment and use their encouragement to break barriers.
They Will Be Genuine About Your Performance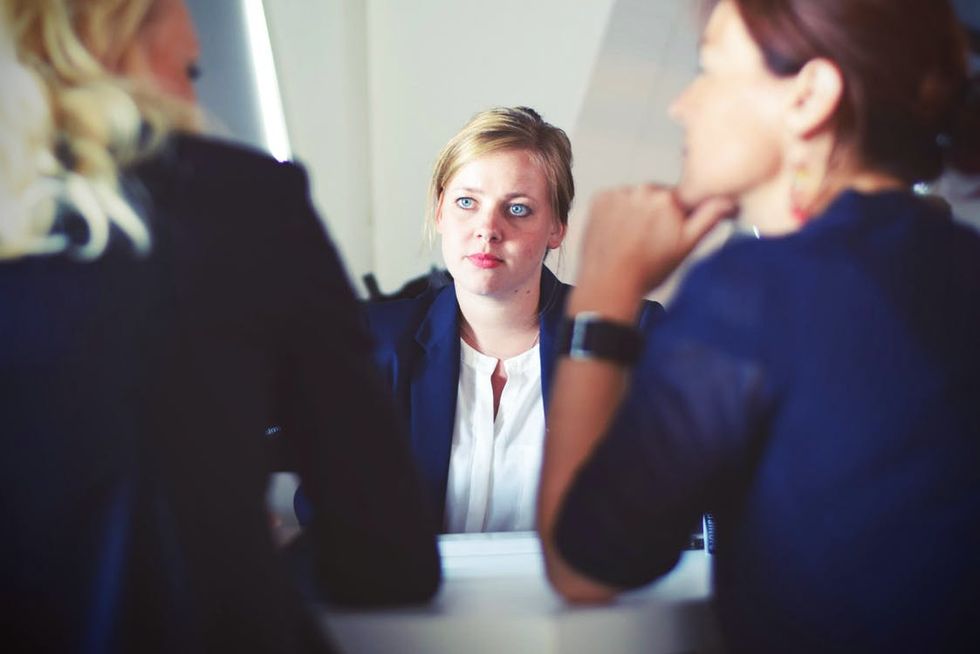 pexels.com
A tough boss will not sugarcoat their communication with you. If you are not up to snuff, you will be sure to hear about it. On the flip side, when your boss sees that you have done a great job, they will be honest and give you the credit you deserve. If you can impress this type of boss, you know you are valued and talented at what you are doing. A tough boss will not let mistakes and lazy behavior slide, so know that they are genuine when it comes to your performance review.
"When a tough boss gives you positive feedback on a job well done, it's like gold and you'll feel like a million bucks," notes ProAssisting."
You Will Grow a Thicker Skin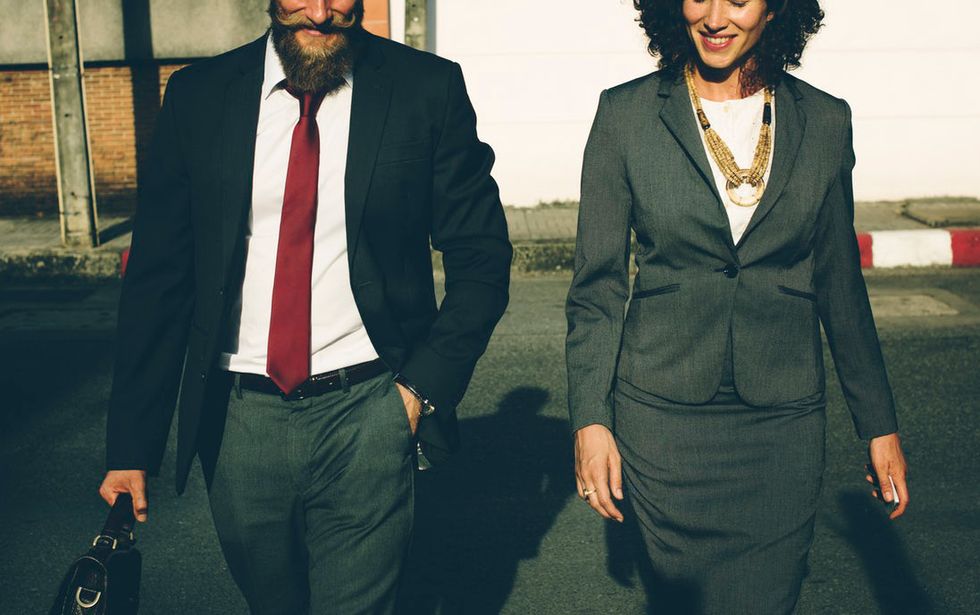 unsplash.com
With a tough boss, you will have to toughen up yourself. Being overly-sensitive will make you lose sight of their agenda and can derail you from using their advice to become a better employee. As per wikiHow, "By learning to look at the bigger picture, having a positive attitude and building confidence, you can stand strong. It is important to learn to take constructive criticism as an opportunity to improve."
When you can separate yourself from what is being advised or criticized, you can make steps towards improvement. This can help you in all areas of your life. It's OK to have feelings, but a strong presence and unwavering sense of power will always benefit you, be it at work or in your personal life.
Hey, it is not so tough having a tough boss after all!
Bosses are like a box of chocolate, you never know which one you're gonna get. Some bosses are like a dream come true – caring, intelligent, morale-boosting, confident, and many other positive attributes we appreciate and hope for in a leader. Others, on the flip side, can be disrespectful, arrogant, unfair, uncompassionate, and even downright mean. All the personality traits that make a boss a pain in the you-know-what.
If you have a boss you simply can't tolerate or want to prepare for the chance that you may one day be burdened with one, here are 3 ways to deal with a boss you can't stand. It's all about how you handle things to make your work life satisfactory.
1. Communicate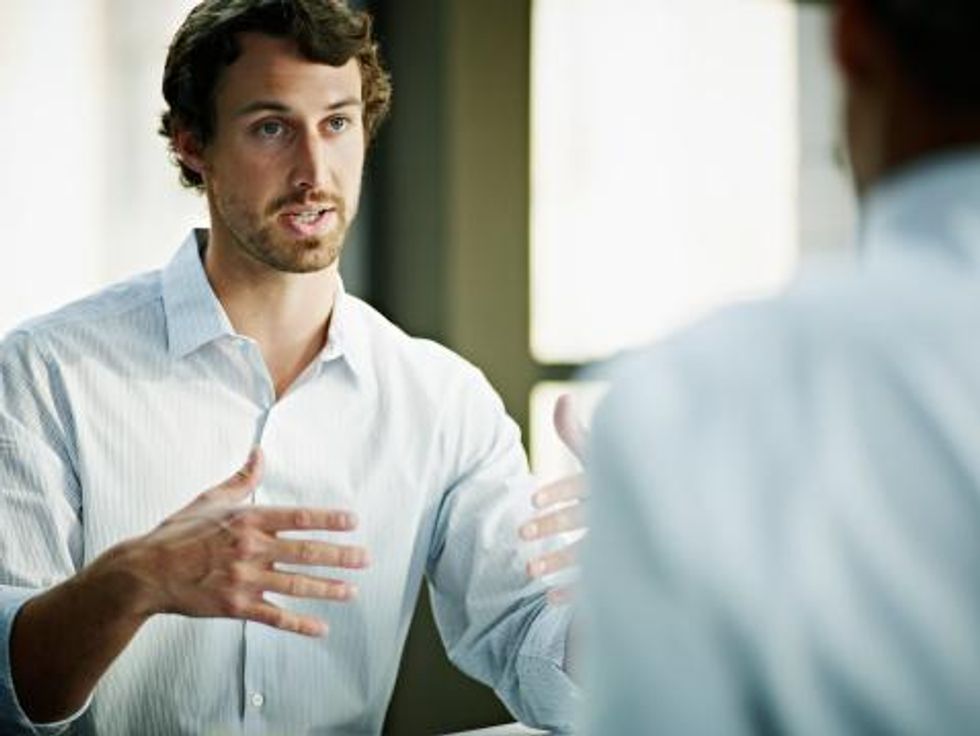 Walking around the office huffing and puffing or wishing your boss's bad behavior away will only make you more aggravated and will become contagious, giving co-workers a negative vibe. Bosses are people too, and just like you may take a friend aside when there's an issue on your mind, you can request to talk to your boss one-on-one to discuss what's bothering you.
As per Salary, "Schedule a meeting with your boss and bring your list of grievances with you. In the most professional (read: non-accusatory) way possible, refresh your boss' brain about each incident and how it negatively affected you."
Your boss may very well appreciate the open honesty and may not have even known that their actions and words were upsetting or causing a problem. As Forbes notes, "When you approach them with respect and with a genuine desire to make things work better, you can open the door to whole new levels of trust, collaboration and outcomes. A door that will remain permanently closed otherwise."
That said, if the issues run deeper, it may be time to take the matter to human resources. According to Money & Career Cheat Sheet, "An annoying or incompetent boss is one thing, but some managers really do cross the line. If your boss sexually harasses employees, is abusive, is discriminating against you, breaks the law, or engages in other unacceptable behavior, it's time to talk to HR."
2. See it From Their Side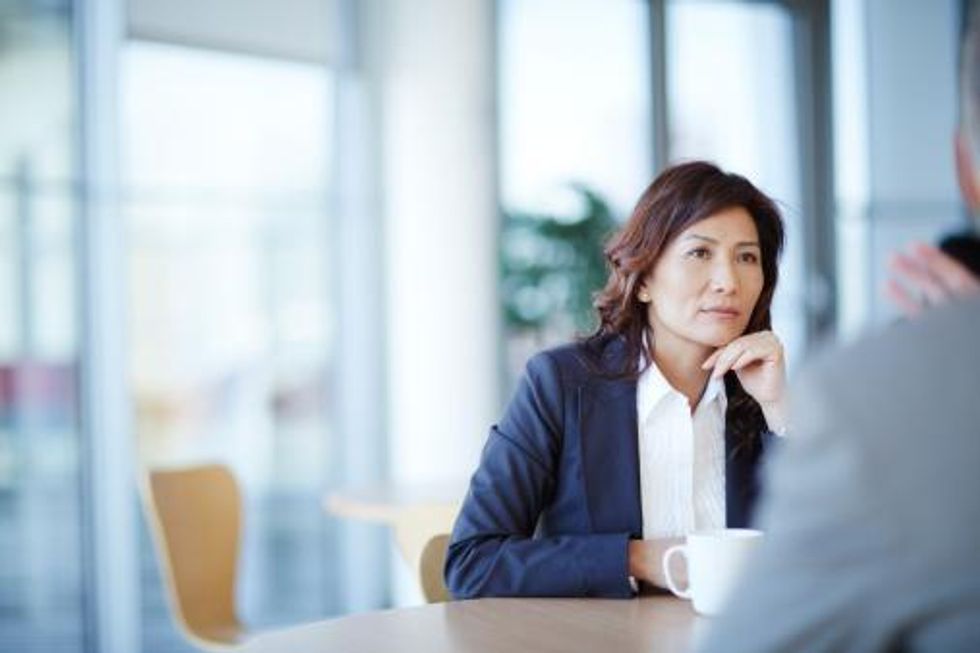 Bosses have a lot on their plate and sometimes their own burdens, stress levels, and pressures can trickle down to affecting the employees. As Money & Career Cheat Sheet suggests, "Getting frustrated with your boss is easy, but before you rush to judge, try to look at things from his perspective. There's a lot about their job that you don't know about or see, so don't assume that they're out to get you."
Salary adds, "He may be micromanaging you, but that might stem from his own boss breathing down his neck. By having some sympathy for your boss and all the pressure that he is under to perform, you may be able to tolerate his tics better."
3. Focus on the Positive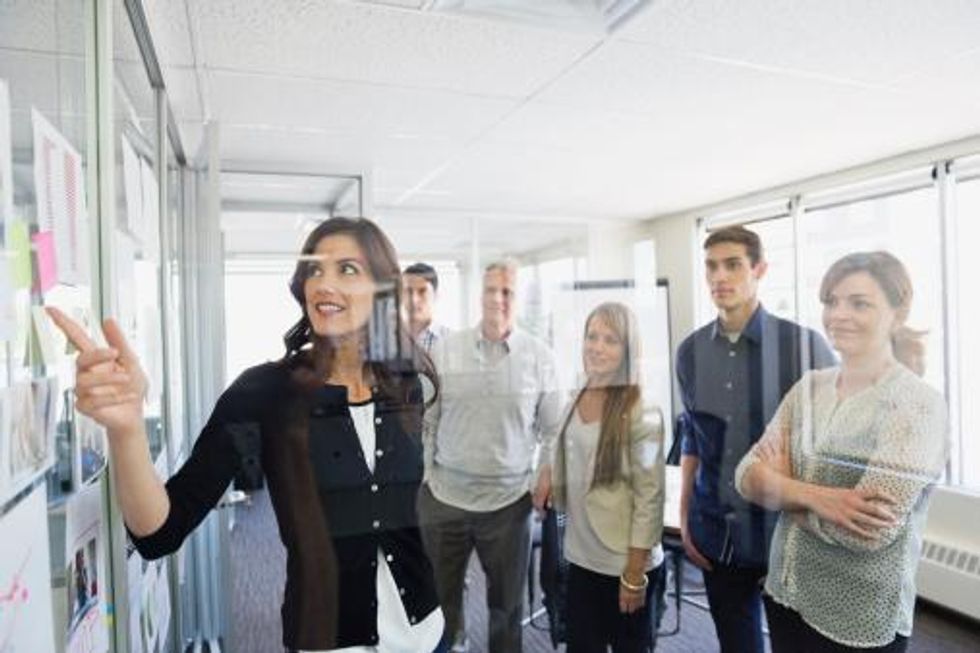 There's got to be something going for this man or woman that has propelled them to the position they're in today. It can't all be terrible, right? While it's easy to get all-consumed with what's wrong, taking time to hone in on the good may help you better tolerate and appreciate your boss and let the small stuff roll off your back in times of dismay.
Your boss may have a great sense of humor, lets you leave early for the kids' soccer games, or runs meetings really effectively. When things are rough, think about the qualities that make your boss special and likeable.
One way to steer towards the positive side is to understand their motivation. As per LifeHack, "If you can find a way to help him with his objectives then maybe you can work around his faults. A good rule at work is to help your boss to succeed – whether you like him or not. Other people will see you do this and it works to your credit – especially if they know that your boss is difficult."
Finding a mentor other than your boss can also aid in better understanding your boss's perspective and behaviors while helping you develop better business skills and interpersonal relationships in your career. Lifehacker notes, "A mentor, even a manager in another department, can often help you understand your boss's pressures and challenges in a non-threatening way. The whole point of having a mentor is to help you learn, grow, and develop your skills—which include working with difficult people."
We may be able to choose the career we want, but the boss we get stuck with may not always be what we signed up for. Use these tips to navigate your way towards tolerance and a determination to succeed no matter the challenges (people included) placed in your path.