3 Ways to Deal With a Boss You Can't Stand
Bosses are like a box of chocolate, you never know which one you're gonna get. Some bosses are like a dream come true – caring, intelligent, morale-boosting, confident, and many other positive attributes we appreciate and hope for in a leader. Others, on the flip side, can be disrespectful, arrogant, unfair, uncompassionate, and even downright mean. All the personality traits that make a boss a pain in the you-know-what.
If you have a boss you simply can't tolerate or want to prepare for the chance that you may one day be burdened with one, here are 3 ways to deal with a boss you can't stand. It's all about how you handle things to make your work life satisfactory.
---
1. Communicate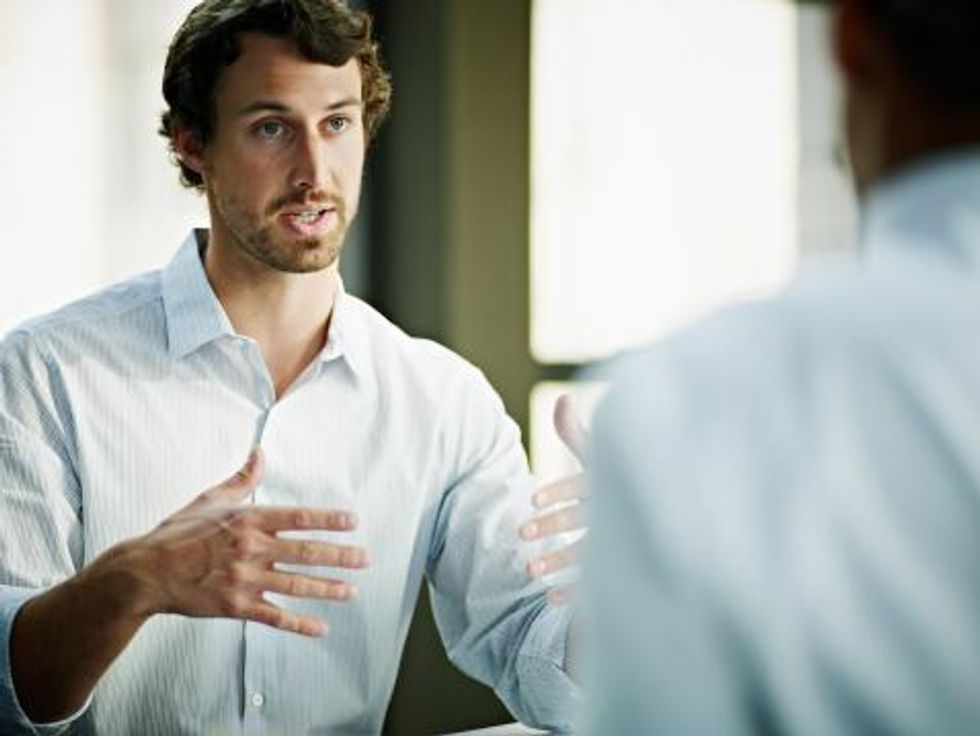 Walking around the office huffing and puffing or wishing your boss's bad behavior away will only make you more aggravated and will become contagious, giving co-workers a negative vibe. Bosses are people too, and just like you may take a friend aside when there's an issue on your mind, you can request to talk to your boss one-on-one to discuss what's bothering you.
As per Salary, "Schedule a meeting with your boss and bring your list of grievances with you. In the most professional (read: non-accusatory) way possible, refresh your boss' brain about each incident and how it negatively affected you."
Your boss may very well appreciate the open honesty and may not have even known that their actions and words were upsetting or causing a problem. AsForbes notes, "When you approach them with respect and with a genuine desire to make things work better, you can open the door to whole new levels of trust, collaboration and outcomes. A door that will remain permanently closed otherwise."
That said, if the issues run deeper, it may be time to take the matter to human resources. According to Money & Career Cheat Sheet, "An annoying or incompetent boss is one thing, but some managers really do cross the line. If your boss sexually harasses employees, is abusive, is discriminating against you, breaks the law, or engages in other unacceptable behavior, it's time to talk to HR."
2. See it From Their Side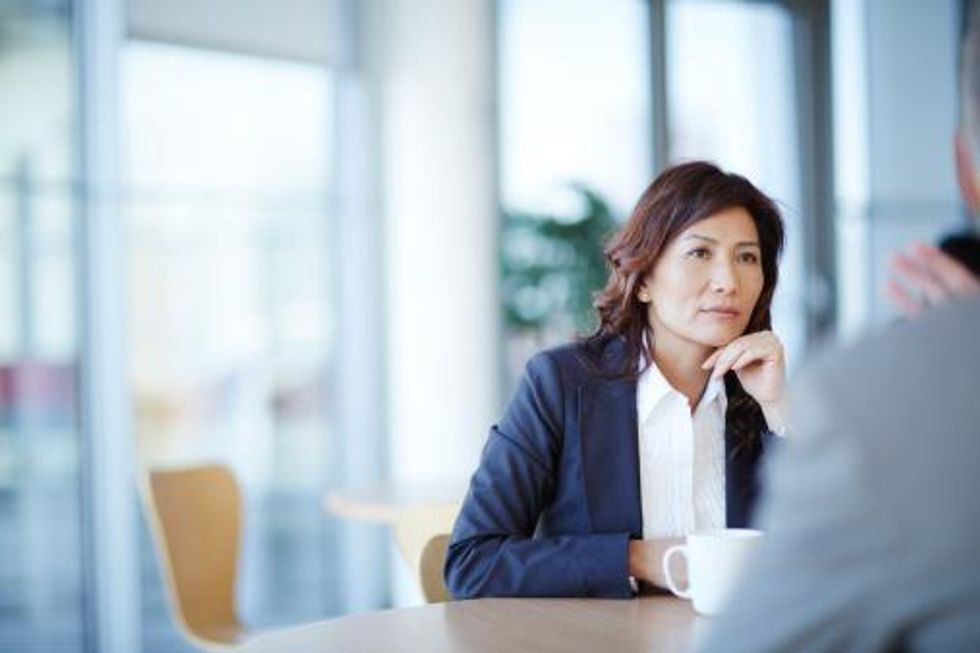 Bosses have a lot on their plate and sometimes their own burdens, stress levels, and pressures can trickle down to affecting the employees. As Money & Career Cheat Sheet suggests, "Getting frustrated with your boss is easy, but before you rush to judge, try to look at things from his perspective. There's a lot about their job that you don't know about or see, so don't assume that they're out to get you."
Salary adds, "He may be micromanaging you, but that might stem from his own boss breathing down his neck. By having some sympathy for your boss and all the pressure that he is under to perform, you may be able to tolerate his tics better."
3. Focus on the Positive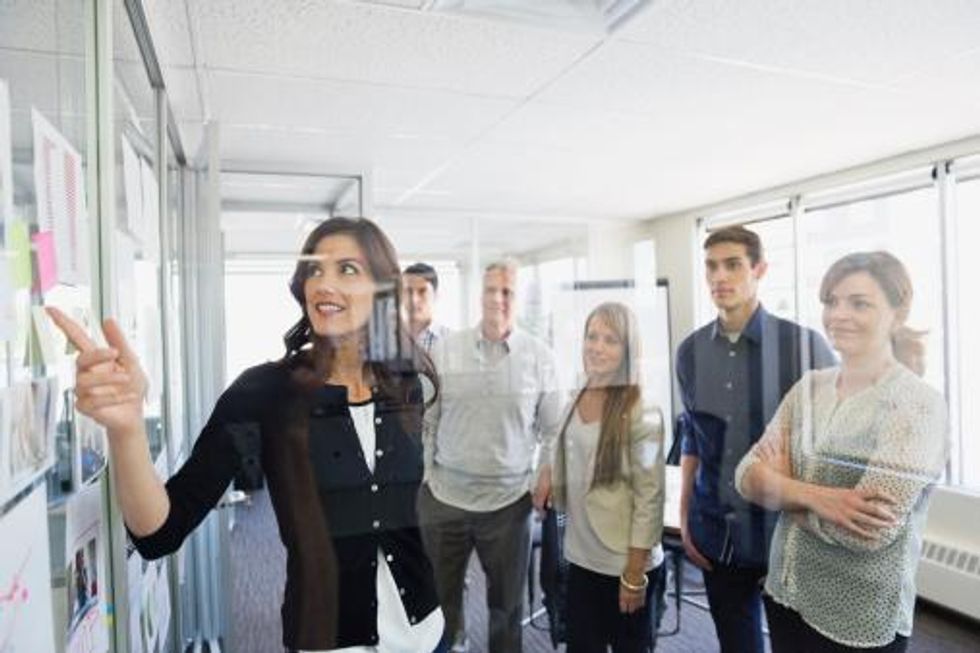 There's got to be something going for this man or woman that has propelled them to the position they're in today. It can't all be terrible, right? While it's easy to get all-consumed with what's wrong, taking time to hone in on the good may help you better tolerate and appreciate your boss and let the small stuff roll off your back in times of dismay.
Your boss may have a great sense of humor, lets you leave early for the kids' soccer games, or runs meetings really effectively. When things are rough, think about the qualities that make your boss special and likeable.
One way to steer towards the positive side is to understand their motivation. As perLifeHack, "If you can find a way to help him with his objectives then maybe you can work around his faults. A good rule at work is to help your boss to succeed – whether you like him or not. Other people will see you do this and it works to your credit – especially if they know that your boss is difficult."
Finding a mentor other than your boss can also aid in better understanding your boss's perspective and behaviors while helping you develop better business skills and interpersonal relationships in your career. Lifehacker notes, "A mentor, even a manager in another department, can often help you understand your boss's pressures and challenges in a non-threatening way. The whole point of having a mentor is to help you learn, grow, and develop your skills—which include working with difficult people."
We may be able to choose the career we want, but the boss we get stuck with may not always be what we signed up for. Use these tips to navigate your way towards tolerance and a determination to succeed no matter the challenges (people included) placed in your path.