5 Ways To Score An A+ On Social Media
While a huge portion of what social media has become known for is posting pics of cute cats, keeping up with celebrity feuds, and salivating over food images, social media is actually great for small businesses too. Many small business owners relegate social media as the "whipped cream" to the perceived more important aspects to business needs, but social media is nothing to skip out on. I mean, who doesn't love whipped cream anyway? These 5 "As" will show you why social media is something your small business needs to succeed. An "A" for effort indeed!
Awareness - Brand Recognition
Social media, from Facebook to Twitter to Instagram to Pinterest and then some, is where many people find out what's new, hot, and trendy. Developing and maintaining company profiles and pages on as many social media outlets as possible is imperative for your brand and its noteworthiness. According to Forbes, "Every opportunity you have to increase your visibility is valuable. Social media networks are channels for your brand's voice and content." The more people see your brand, what you're doing, and what you've got to offer, the more your company name is top of mind when they want to buy your goods or use your services. Keep it fresh, frequent, and friendly. The more unique you are the better, but be sure you can be relatable and memorable. Another way brands can become instantly recognized is via a celebrity tie in. As per an article posted on Bloomberg.com, a watch company, Daniel Wellington did just that and the followers to their social media pages soared. Send out your product to representatives for celebrities, ask magazines for tie-ins, or reach out to the celebs themselves via their social media pages. One may bite and give you a shout out. With the number of followers the famous folks have, even if a fraction start to follow you, it's worth the effort.
Anywhere - Mobile Capabilities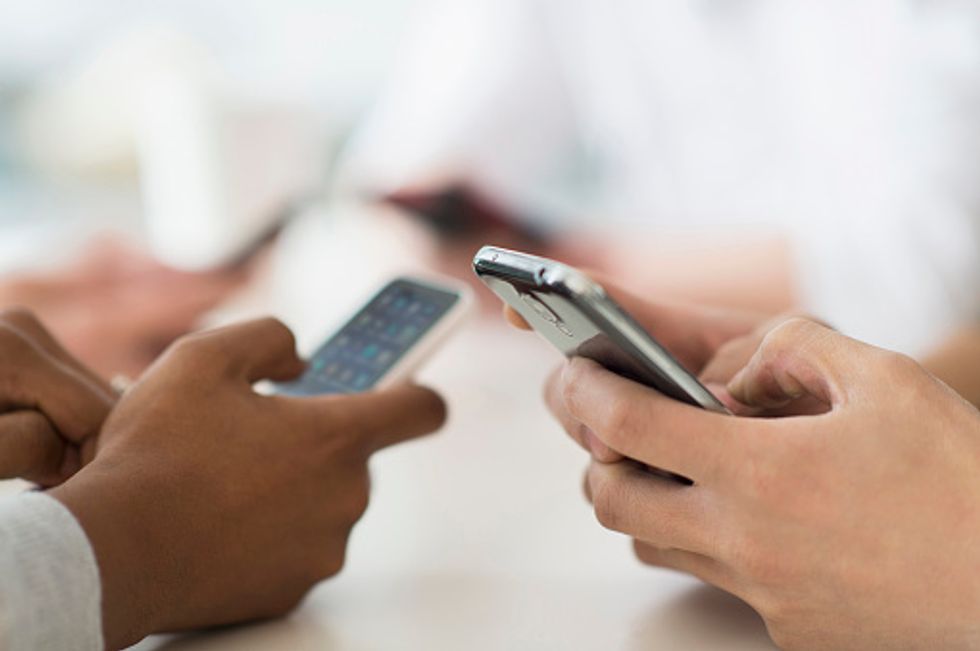 If you've ever been on a crowded train, waited on a grocery checkout line, or even walked down a busy street, you've surely noticed the people around you engrossed in whatever they're looking at on their smartphone. Much of the time, they're thumbing through their social media feeds to see what's new and interesting. By investing in your social presence, you can be sure your current and potential customers and clients will see what you're posting and sharing no matter what time of day or wherever they may be. As Aabaco Small Business from Yahoo puts it, "Mobile is at the forefront of social media because most social activity that is being done is via a mobile device. Plan accordingly when developing your social strategy and be sure it is compatible and offers the viewer a positive experience." Heck, if someone's going to bump into someone while walking face down in their cell, why shouldn't it be your Facebook page that's hooked them in? When considering mobile, go even deeper and become educated on when the best times to post are and how frequently. Lots of companies see increased engagement on weekends, as per Adweek SocialTimes. And for the most click-thrus? 12 and 6pm are the times to post for the most bang for your buck. Of course, every set of consumers are different and each field and its base of followers have different trends. Your social media manager with aid from the social platforms can derive a posting plan that delivers the most value for your business.
Access – Increased Traffic
Social media information, when intriguing with obvious and uncomplicated calls to action, will bring readers to your company website, increasing your traffic, and in turn, profit. According to Aabaco Small Business, "Every website owner wants to increase their traffic and social networks to the list of site referrals. They also lead to more time spent on the site." Forbes adds, "Without the benefit of social media, traffic is limited to people already familiar to your brand. Every social media post you add is another path to your site. The more quality content on social media, the more traffic." So be aware of what you're posting and always give the reader a reason to click through to your website, be it for more related content, a special deal, or a new item or service. For help with maximizing your techniques for luring customers over, check out po.st. They can help capitalize on your readers' social activity and habits and aid you in effectively posting and integrating content that makes them yearn for more over on your website where the real action takes place as far as money making is concerned.
Allegiance - Engagement & Loyalty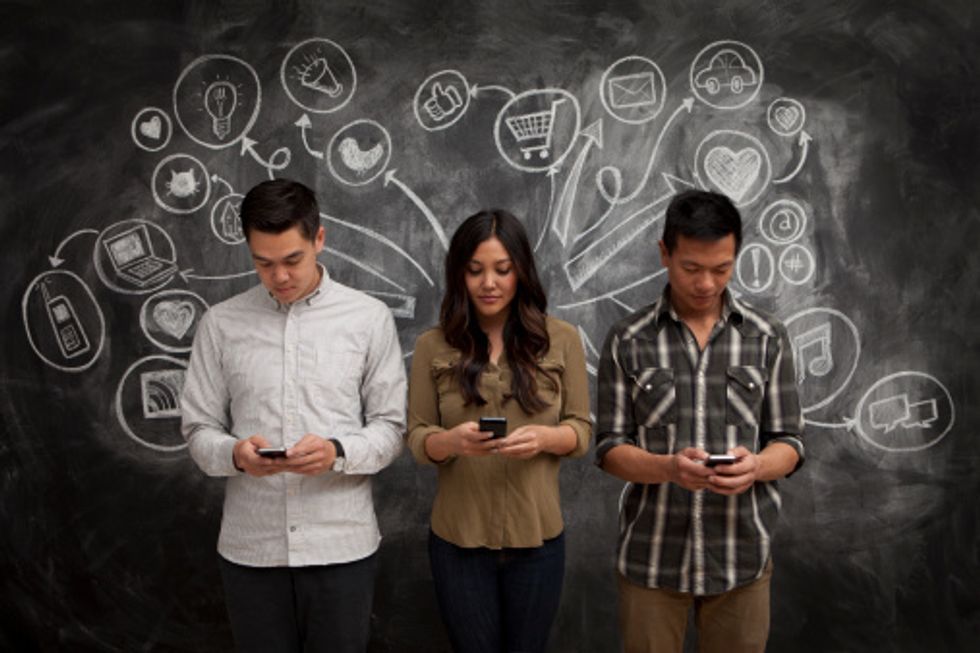 Just like an old friend you've reconnected with on social media, your customers will become loyal to your brand the more you share with them and provide positive and useful material for them to look forward to. In addition, the more they see of you on social media, the more willing they'll be to engage with your posts by commenting, reviewing, and best for you, sharing with others who will be inclined to "like" your page and become a customer since they have trust in their friend's choices. Texas Tech University's College of Media & Communication reported that social media presence increases loyalty from consumers who follow a company's social media presence and those who engage in conversations with their followers were "the most likely to gain brand loyalty from those individuals because they like their voice to be heard." Be sure to keep active and participatory with your followers and make them feel special. Well, aren't they? Without them, your business would have a hard time succeeding. Remember, treat your followers with respect and try to move negative chatter to a private setting. And to make sure your readers know there's a "real person" behind the scenes, keep the activity moving with posts that show you've been reading what they are putting out there. Stay away from generic filler posts or "spammy" jargon that will probably be passed over anyhow.
Availability - Greater SEO
Search engine optimization is important for any business. You want to rank well among those in your field when it comes to online searches from prospective customers and clients. Forbes claims that SEO is the best way to obtain relevant traffic from search engines like Google. "Search engines may be calculating their rankings using social media presence as a significant factor. Strong brands almost always use social media, and being active on social media is a signal to search engines that your brand is legitimate, credible, and trustworthy." You can improve your ranking by staying on top of your social media posting and progress. The more readily you are able to be found online, the better off your company will be when folks dive into the sea of what's searchable and you're among the first they can reel in. Take a meeting with an SEO expert. You may not need to hire someone full time, but instead, try for a seminar or an advisor that can educate you on what and how much content to put out there to achieve optimal SEO value from your hard work.
So get social and check off the 5 "As" of social success. Your small business will be a "thumbs up" with your followers and fans awaiting your next post!