We all work for a variety of motivators. Success, personal growth, status, fame, and for a good portion of us, fortune. Or at least a salary that's acceptable to us. There will come a time, or a multitude of times throughout our careers when we'll desire more money. We could seek a job that pays more than what we're doing currently, or ask for more money from our current employer.
Asking for a raise can be daunting. Actually getting one can be a challenge. Neither has to be. With these 3 steps you can take to help you ask and receive the raise you feel you deserve, your confidence and commitment will shine through and your employer will feel good about adding some more moolah to your paycheck.
Before you burst into your boss's office, take time to get raise-ready with the steps below. It's as easy as 1, 2, 3!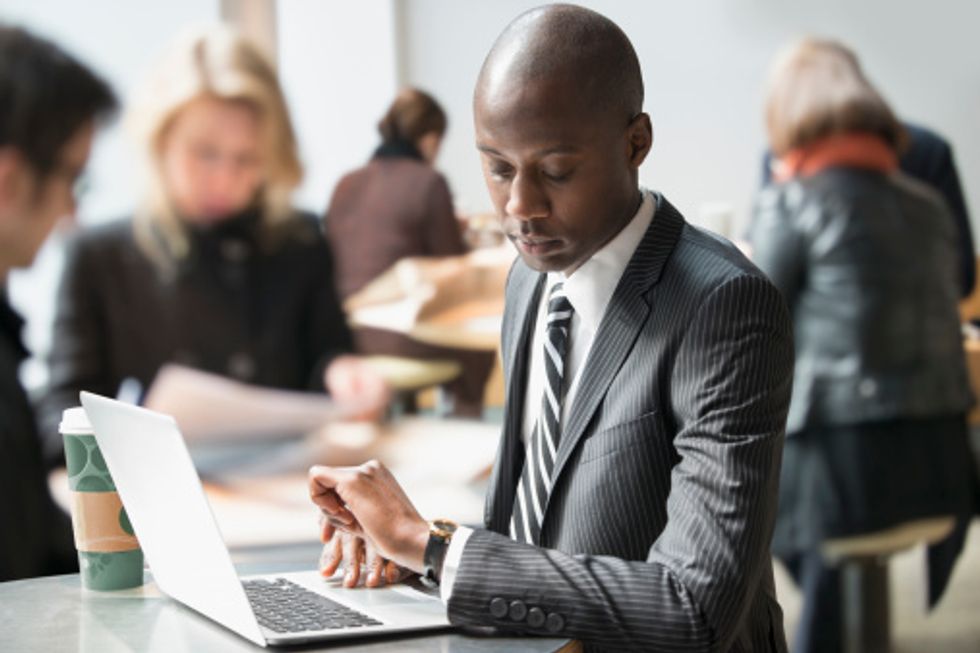 Timing Is Key
Just because you're ready to ask for a raise doesn't mean your boss wants to hear it. When you ask for a raise could be just as important as what you're asking for. It could be as simple as planning to chat before the work day is in full-force or when you know your boss is in a good mood. But there's more to timing than the obvious.
As per Lydia Franks, editorial and marketing director for PayScale as told to Business News Daily, "If your company has a regular performance review schedule, try to have a conversation about your compensation a couple months in advance so that your boss has time to make a case and advocate for budget ahead of that process." If you wait too long, there may be nothing the company can do about your request, even if they agree you indeed deserve a raise.
Plus, consider how the company is faring as a whole. As per Leslie G. Griffen, an HR consultant and career coach as told to Monster, "Asking for a raise while the company is in the middle of layoffs, for example, could send a signal that you're not tuned in to the business." That alone could be a red flag that you're not raise-worthy material.
Keep abreast of how well your company is meeting its quarterly goals and if things are positive, set a meeting with your boss at his or her convenience. Make sure you're clear as to what the conversation will be about so the timing is right for everyone involved.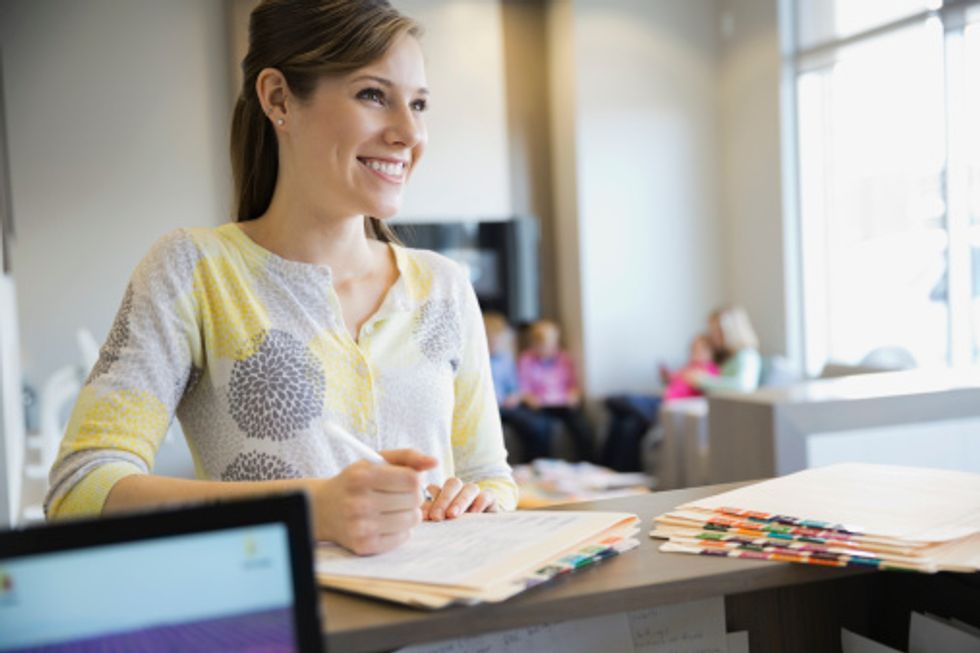 Be Prepared
When you walk into your boss's office, come with a spiel that's well-rehearsed and carefully put together. If you don't appear confident in the content of what you're requesting or your delivery for that matter, distraction could get in the way of the end goal – a raise. Heck, if you don't think you deserve a raise, why should anybody else?
As per Business News Daily, carefully plan your approach. Think about how your boss best processes information. Have a good understanding as to what information will be the motivating factors in agreeing to give you a raise.
Kathleen McGinn, professor of business administration at Harvard Business School as posted on Harvard Business Review notes, "As in any type of negotiations, you should try to put yourself in the other person's shoes, and design your approach accordingly. You have to think about why your boss should even consider granting your request. By understanding your boss's interests and goals, and aligning those with your own case, you are more likely to get what you want."
Harvard Business Review also shares advice from Diana Faison, a partner with leadership development firm Flynn Heath Holt Leadership, "Rehearse out loud, practice it with someone else, record yourself, and play it back. Listen for weaknesses in your argument or signs that you aren't getting to the point quickly enough."
With this in mind, there's only so much prep work you can do before pumping yourself up and going for it. You don't want to spend all your time overthinking, just make sure you've got a solid plan. Like Your Office Coach says, "Rehearse your request, convince yourself that you're worth it, and take the plunge. The worst thing that can happen is that your boss says no. But most managers will not be surprised or offended by the request."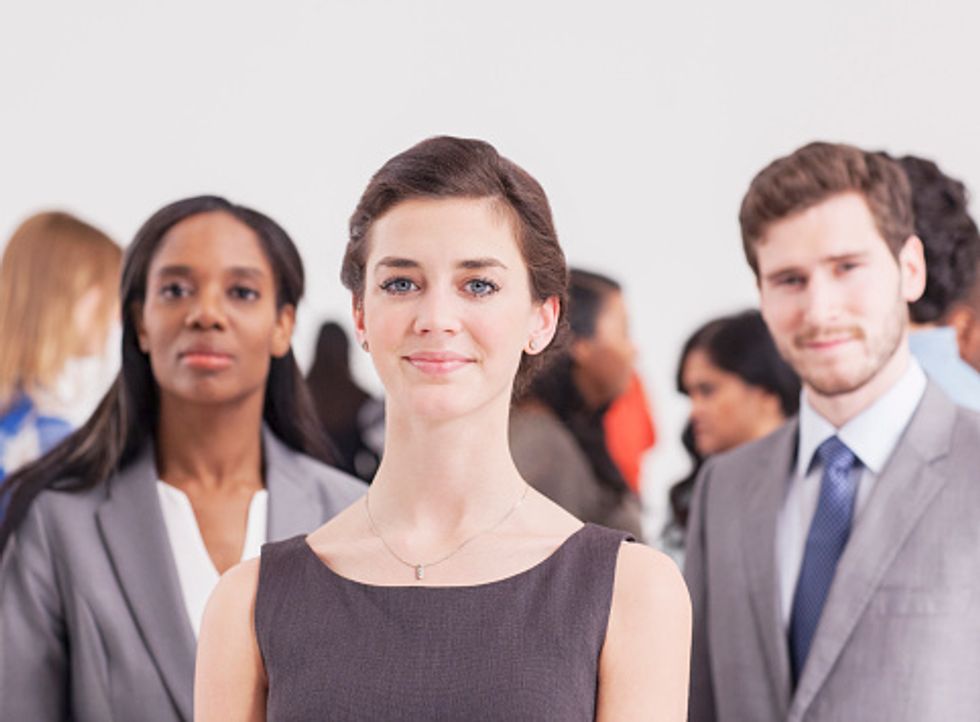 Know Your Value
Your past accomplishments and the ways you've helped the company meet its goals and make money are more than just part of the job. They make you an asset to the company that's worth keeping around, and that may mean by agreeing to a raise in salary. As per Monster, "If you're considered indispensable, you'll have a stronger case."
According to Hannah Morgan of Career Sherpa, "A great way to keep your current boss up to date is by sending him or her a weekly or monthly email update. State what you accomplished in objective, measurable terms. And always try to tie your achievements back to organizational goals or how those accomplishments benefit the bottom line."
Harvard Business Review adds, "First, and most important, are facts about your own unique contributions that bolster your case: money-saving efficiencies you implemented, results from a project you've just overseen, positive customer testimonials, or praise from higher ups."
Just because you know all the hard work you've done doesn't mean your boss is fully aware of everything. He or she is busy with lots of other things after all. Plus, when everything is presented as a whole, your case is more compelling and impressive.
In addition, be sure to know what others in the field are raking in and that your salary and raise request jive. As per Harvard Business Review, "You should also gather information about company- and industry-wide salaries so you can go in with a reasonable target figure in mind. Your professional network, HR department, and sites like PayScale and GlassDoor are all helpful resources for determining your worth in the marketplace."
With these tips in mind, asking for a raise will be easier than you may have anticipated. Be sure to keep yourself together and show your true investment in the company. Honesty and honor will get you to the next phase in your career!
Between buying a new home and transporting yourself and your belongings to it, moving can be an expensive process. One often underrecognized cost of moving occurs before one's original house has even been sold, and that's staging the house. Homeowners often spend hundreds of dollars making a home appealing to potential buyers. To ease the financial burden of moving, here are several tips for staging your home on a budget.
Downsize Instead of Storing
The goal of staging a home is to create a blank canvas that potential buyers can imagine their own lives painted upon. To accomplish this, homeowners should depersonalize the home as much as possible, removing items that are specific to their family and eliminating clutter. This is where homeowners often incur their first costs as they rush to put as many older things in storage as possible.
To cut costs, focus on downsizing rather than storing items. Look for items that you can sell, donate, or give away. For remaining items, look for alternative places to store them, such as a friend or relative's house. This will also reduce the cost of moving your belongings when it is time to go to the new house.
DIY What You Can
There are times when homeowners should bring in a professional to manage home renovations and decorating, such as when a task requires specialized skills. These types of jobs, when done incorrectly, will incur even greater costs if attempted on your own. However, many of the home improvement tasks that go into staging a home are simple enough that the homeowner can DIY them, such as painting, installing a backsplash, or refinishing the deck. Doing these tasks yourself will save you a significant amount of money.
Don't Redo, Update
Homeowners are often eager to make their houses look as appealing to buyers as possible. However, recall that the point of staging is depersonalization, making a home presentable so buyers can mentally impose their own style onto it. When staging a home on a budget, focus less on completely transforming the space and more on making what is there look presentable. For instance, if you wanted to give your bedroom a facelift, trying to replace the furniture and flooring would be pointless unless it was damaged or unkempt. Simply organizing the space and replacing the bed's comforter would be sufficient.
Maximize Space
Another way to update the space without entirely redoing it is to rearrange it to maximize the space that is already there. For instance, pulling the furniture away from the walls will make a room appear bigger and allows more space for those touring the house. Using window trimmings that maximize natural light and incorporating wall mirrors can also make a room seem more spacious.
Raising a larger family than most means that your lifestyle is going to change. Costs will continue to multiply as your family grows larger. However, just because your family is large doesn't mean your quality of life needs to suffer. It just means you need to make a few adjustments to help things work smoother and more efficiently. We've compiled a couple of money-saving tips for larger families to help you get the most out of your dollars.
Always Buy in Bulk
The benefit of having a larger family is that things you buy in bulk rarely ever go to waste. Smaller families can benefit from buying in bulk, of course, but your large family will see the most use out of shopping in large quantities. You'll want to avoid going to smaller stores for necessities such as groceries and clothes, as these places generally have higher markups on their items.
Buy Wholesale Items Online
If you want to take buying in bulk to the next level, one of the best money-saving tips for large families is to buy online from wholesalers. Buying online comes with a number of benefits that you won't get when you go to a physical store:
You don't have to drag your kids to the store with you
You have a lower probability of making impulse purchases
You can search for exactly what you need
Wholesalers sell in very large quantities for a lower price per item
Never Throw Away Something Useful
When you have to buy things for multiple children, your costs to replace items will be much higher. That's why it's so important to keep everything you can. Clothing is a big part of this. Hand-me-downs can prevent you from needing to replace entire closets every year. Try to repair or upcycle any clothes that may have damage, as this is usually much cheaper than buying brand-new items.
Stick to a Budget
When you support a large family, expenses can sometimes get away from you. Proper budgeting helps to keep the extra purchases that add up to a minimum. Budgeting correctly can save you a lot of heartache in the long run. It's up to you how much control you want to take; you can make your budget weekly or monthly, depending on how tight a ship you need to run. What's important to remember is that making the budget is only the first step—sticking to it is where you'll really need to enact some willpower.
From Your Site Articles
Related Articles Around the Web
Sometimes there is no choice—a home needs to be sold in the winter.
Spring may be the most popular time to put your house on the market, but homes do sell in the colder months. With fewer houses available, your home may be someone's only choice when house hunting in your neighborhood. As your neighbors hold out until spring, you'll already be done and ready to shop for your next house!
Here are a few tips for selling a home in the winter to get you on the right track.
Keep Paths Safe and Landscaping Fresh
Landscaping is the last thing on a homeowner's mind in the winter. Everything was cut back in the fall and may now be covered in snow. Still, take a walk around the house and yard to check everything out. Branches may have fallen from heavy snow, leaving a mess in the yard. Keep everything neat and tidy.
The last thing you need is a potential buyer slipping on the ice-covered walk in front of your house. Buyers often consider those moments bad omens, and this can affect their decisions. Shovel, snow blow, spread salt—do whatever you have to do to keep the driveway and walking paths clear, and don't forget the porch and deck.
Make the Inside Warm and Cozy
In cold weather, buyers won't spend a lot of time examining a home's exterior. Instead, impress them with the inside by creating an atmosphere which causes them to want to move in.
When there's time, leave wintery types of snacks and drinks, such as hot cocoa and cookies, available on a table during showings. This gives your home a welcoming feel to buyers.
Light the fireplace (if you have one) for a lovely ambience and set your thermostat to a comfortable setting. A warm home in the winter is much more appealing than a chilly one.
Make Your Home Less Personal
Understandably, this can be a tough thought for homeowners. After all, you've spent years creating memories in your home. To buyers, though, they need to picture it as their own. Too much personality makes that difficult.
It's always important to stage your home in a way that makes it look clean, comfortable, and move-in ready. Don't feel offended by the idea of taking family pictures down and replacing them with generic décor. This will help your home sell faster by helping buyers envision their own things there.
Cleanliness and Maintenance
Clean, clean, and clean some more. Make appliances, counters, and floors shine. No matter how old your home is, it needs to feel like new to potential buyers. If you aren't into dusting, now is the time to try. Don't forget window coverings that might need washing.
Be prepared ahead of time for home inspections by taking care of maintenance now. HVAC systems, plumbing, and electrical should all be up to code and running smoothly.
Use these tips for selling a home in the winter, exercise patience during the slower months, and your home will sell before you know it.
From Your Site Articles
Related Articles Around the Web