The Post-Pandemic Pet-Friendly Workplace
What would get you into the office? Free lunch? A gym membership? Permission to hang out with your dog? Some employers are trying just that.

---
The rising trend of pet-friendly offices is part of the effort to incentivize employees to come back to work in person. Many companies completely embraced the remote-friendly convenience of WFH. Digital nomad culture emerged and "second cities" arose when people exited New York, San Francisco, and LA, and headed to Denver, Austin, Charlotte, Nashville, and Raleigh.
But now, employees and employers have a choice to make. The question now is: to return or not to return to the office? This is no longer about forcing employees to commute. Post The Great Resignation, employees feel more empowered to leave in-person positions and seek out remote jobs. So if offices want people to return, they've got to do a ton to entice their employees.
Some huge companies with giant operating budgets are not worried. With major perks like shiny facilities and full-service food bars, they feel comfortable requiring in-office work days — even if it's for a hybrid week. But the solution might be simpler: pet-friendly workplaces.
The Allure of Pet-Friendly Offices
According to the Washington Post, pet-friendly workplaces are becoming a common solution to improve employee morale and appease the rising number of pandemic pet owners. "As offices start reopening and thousands of workers are being called back for the first time in two years, some companies are allowing employees to bring their pets. About 23 million American households adopted a pet during the pandemic, according to the American Society for the Prevention of Cruelty to Animals. Many workers say they find pet-friendly environments an important perk for their new furry family members. A recent survey conducted by Banfield Pet Hospital, owned by Mars Inc., showed that 57 percent of the 1,500 pet owners polled said they would be happiest returning to a pet-friendly workplace. Half of the 500 top executives surveyed said they are planning to allow pets at the office. Tech companies including Google, Amazon, and Uber plan to continue to allow dogs at their offices, even with their flexible office policies."
With so many people adopting and fostering since the pandemic, becoming a pet parent is a trend. And to welcome these new additions into people's lives, it makes sense for some workplaces to welcome them into the office.
After spending unlimited amounts of time at home, many pets grew greatly attached to their "parents" — and pet-parents feel the same about their pets. Rather than keeping them locked in the house while their caretakers head off to work, this is a mutually beneficial solution to the current separation anxiety faced by pets.
Pets have also been shown to boost happiness in pet owners. According to heart.org, "Studies show that dogs reduce stress, anxiety, and depression; ease loneliness; encourage exercise and improve your overall health. For example, people with dogs tend to have lower blood pressure and are less likely to develop heart disease. Just playing with a dog has been shown to raise levels of the feel-good brain chemicals oxytocin and dopamine, creating positive feelings and bonding for both the person and their pet." Most likely, this might have a similar effect on people who bond with animals at work that don't even belong to them, lending an overall mood boost to the office.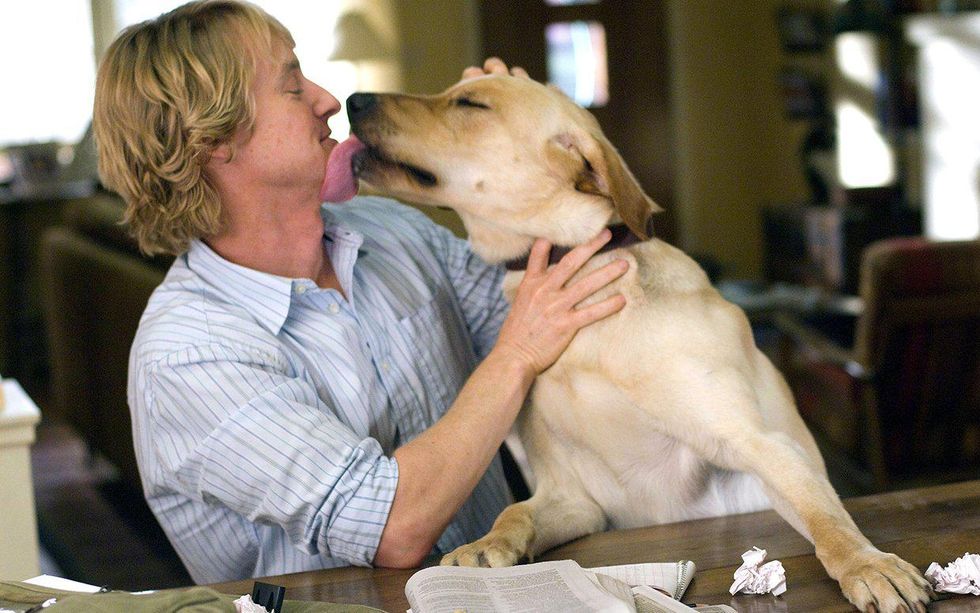 The controversy behind pet-friendly workplaces
However, not everyone is as enthusiastic about the prospect. Some would rather keep the office separate from their personal lives. Some are allergic to pets. And some people simply don't like animals.
Offices considering pet-friendly policies are weighing the pros and cons to keep everyone happy. According to the Washington Post, clear guidelines and communication can increase the chances of success.
"Before making the jump, pet experts say that leaders should first understand whether their employees have interest in, or strong feelings against, having a pet-friendly office. Doing an anonymous survey may allow employees to freely share thoughts on the matter."
Overall, the key to a policy like this is flexibility. "Be ready to adjust: Above all, pet-friendly offices should be ready to listen and adjust their policies as they go. What works for one office may not work for another, but experts say proper planning can lessen much of the burden."
Ensure your office is actually suited to the pets you want to welcome. "A well-developed pet-friendly office should be both safe and welcoming to pets. That means companies should consider blocking off areas that could be dangerous to pets as well as making sure pets have access to clean water, food, and places to rest."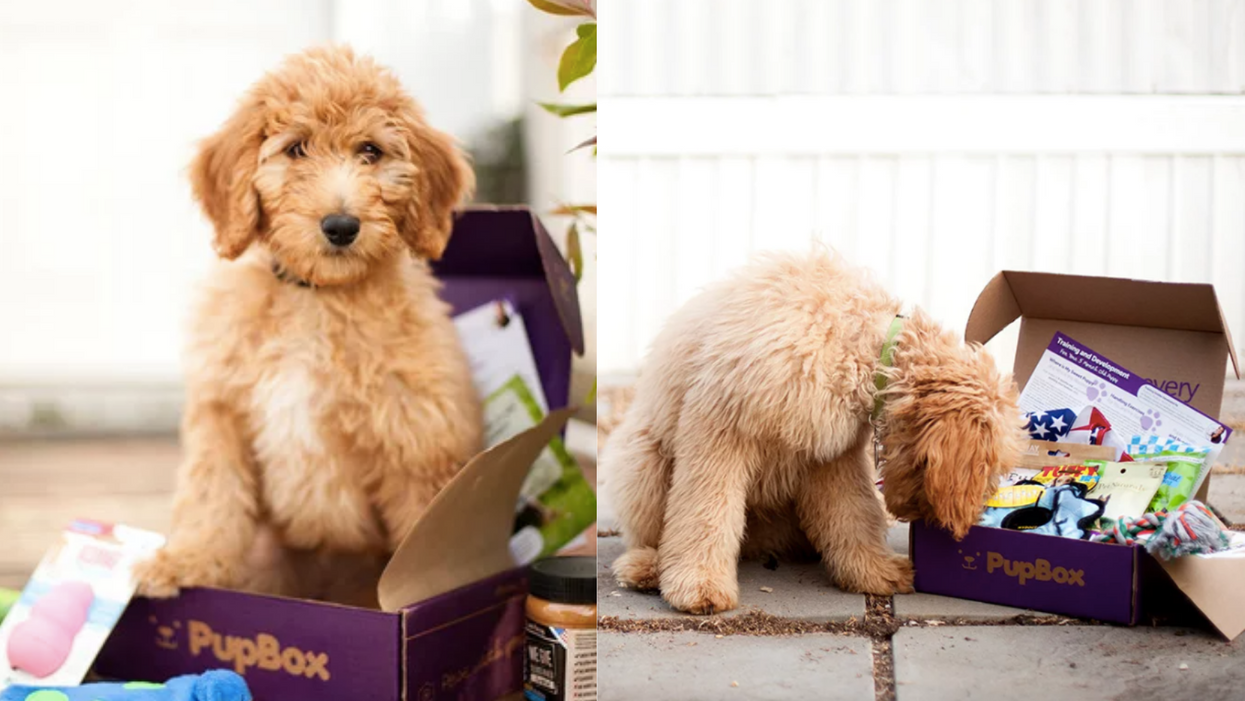 No matter where your pet spends their time, they deserve a bag of treats and toys to make them feel loved and keep them entertained. With Pupbox', never run out of new treats for your pets. Pupbox is a subscription box that sends personalized monthly boxes packed with dog treats, chews, toys, and tips customized to your dog to help you navigate the challenges and celebrate the joys of every stage of your pup's life.
Pupbox is a monthly puppy box packed with all the toys, treats, accessories, and training info you need to be the best parent pawsible – sorry, couldn't help myself! Everything's tested by real dogs and pupstomized to grow with your pup, making sure they always have everything – at just the right time.
For your pet's optimal health and happiness, give them tasty training treats that meet Petco's high nutritional standards. Pupbox's teething toys, plush toys, heavy chewers, rope toys, interactive toys, and tough toys are all included and will keep your pup motivated and focused on exciting lessons and games that will grow with your dog!