With nearly 14 million Americans currently looking for work, giving your resume an update has never sounded better! We have cultivated a list of the most coveted and in-demand job skills you should focus on developing as you prepare for a changing COVID influenced world.
Employers look for employees who possess both hard and soft skills. Hard skills are those that involve technical knowledge, while soft skills deal with personality traits.
---
Digital Hard Skills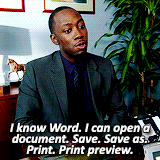 skills GIF Giphy
The global workforce was already amidst a technological revolution, but when COVID took the reins, the skill sets needed for digital work priority seemingly overnight.

According to LinkedIn, data literacy–which is the ability not only to read and understand data but also to apply that data in a meaningful way–is the most important skill set businesses look to attain. Special skill sets in statistics and probability are a great asset to any job in the data field.
Computer programming is now, more than ever, becoming a job skill that employers desire. But you don't have to have a programming degree to pick up some basic coding skills that might help you go far. Codecademy offers free basic beginner classes that teach you how to code from the comfort of your home.
Having proficiency in computer programming languages can also get your resume noticed. According to Indeed, Python is the highest demanded program language for jobs right now. Blockchain technology, a job skill that has never even appeared on LinkedIn's top skill demands before this year, debuted as the highest demanded skill for 2020. The up-and-coming Blockchain technology, which is generally associated with cryptocurrency, is now being sought for use by businesses who are looking for innovative ways to implement new technologies.
Similarly, jobs dealing with artificial intelligence have shown the highest rate of increase in any industry in the United States this past year. Proficiency in developing algorithms and robotics can get your resume noticed fast.
Finally, affiliate marketing has been one of the fastest-growing marketing sectors that businesses are developing. Business spending on affiliate marketing grew from $4.2 billion to $6.8 billion annually between 2015 and 2020. Practice and understanding of search engine optimization (SEO) and search engine marketing (SEM) are crucial job skills that can help you grow a business online. And if you have no experience with SEO, learning about it can be done for free and easily through sites such as Moz or Yoast. Familiarity with online analytics such as Google and Adobe analytics will also help your resume get it noticed.
High Demand Soft Skills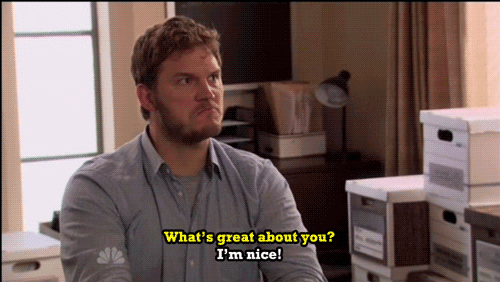 resume GIF Giphy
Cognitive Skills
Employers have always desired some level of cognitive skill from employees. Logic and reasoning are important in a world where it seems easier to find fake news and misrepresented data, and being able to objectively sort through what is credible and what is not is a coveted job skill in today's world.
Adaptability and Resilience Skills
The baby boomer generation was accustomed to holding lifelong jobs, often having the same workplace and requirements throughout an entire career. In today's world, the majority of millennials prefer–or are forced into–job-hopping, so being willing to adjust to change in an increasingly changing workforce will get you far.
Leadership Skills
With jobs shifting to remote work-at-home settings, leadership skills will become a top job skill throughout the workforce. People who show self-management are more likely to adapt to working from home and are capable of engaging fellow teammates more effectively.
Creativity Skills
Artists who make a career out of their passions have long felt undervalued at what they do. But if recent closures and shutdowns have trained the job market's interests on anything good, it's been creativity, as businesses have all been forced to think outside of the box.