Shutterstock
We are creatures of habit, be it in our actions or through our words. And when it comes to words, some common ones threaded together need to be eliminated from the workplace. Commonly used (and often overused) workplace phrases and jargon are not only annoying, but can become meaningless when incorporated into conversation after conversation.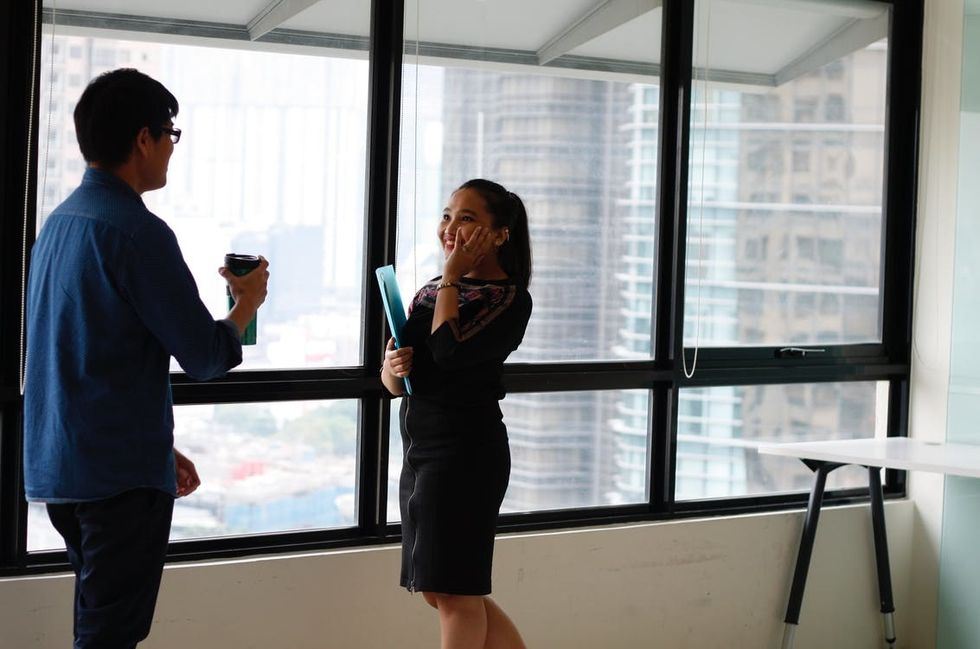 pexels.com
In fact, as per Independent, "A survey for Wonga.com found that office workers annoy their colleagues at least ten times a day with such phrases. A lot of office jargon seems to act as an intelligence amplifier. We feel that we sound brighter by using a jargon word instead of plain English. One way office jargon does this is by replacing plain, useful, straight-to-the-point-language with language that circumambulates the point."

If you aren't one of those to blame for keeping this practice going, then you've surely been on the receiving end, with an open ear that you wish was stuffed with a wad of cotton. Yet, we have become so accustomed to these phrases and jargon that it becomes something we expect to hear during work calls, meetings, and sales pitches, and read in emails and memos.
What gives? Can't we come up with something new to say? We don't use these phrases and jargon in other areas of our lives, so why are they expected and accepted at work? Before becoming the next person to jump on the irritating conversation-crushing bandwagon, take note of these common workplace phrases and jargon and vow never to utter the words again. You'll not only get your point across with more meaning since most of us have become numb to the sound of these, but co-workers, colleagues, bosses, clients, and staff will appreciate your flair for commanding the English language with a new way of communicating effectively and productively.
"Move the Needle"
You've surely heard this one before, if not once, then many times, as "move the needle" is a workplace favorite. And while the concept – "generate a reaction," as described by Microsoft – is an important one, why not more directly say, "generate a reaction?"
"Generate" is more powerful than "move," and in 99 out of 100 cases, there is no physical "needle" to refer to when it comes to assessing change.
How about saying, "Let's positively impact or move a project forward," as Cheesy Corporate Lingo writes. The direct and confident nature of such a statement will encourage the team to get to work and make change that is noteworthy and valuable.
So, let's move "move the needle" to the annoying workplace phrases graveyard.
"Thanks in Advance"
"Thanks in advance" is most commonly used in an email situation, but it is wildly overused and must no longer be the closer of an otherwise well-composed correspondence. Essentially, you are assuming that the person you are asking something of will automatically be on board to assist or comply. It is presumptuous and probably not what you intend to convey in the first place, which is thanks for reading my email and considering my proposition.
Academic Workflows on a Mac notes, "I find this trend bordering on offensive. When you ask someone to do something over email by the time they read to the end of the email they have neither done what you have asked nor have agreed. Another problem with this phrase is it implies that your obligation to say thank you is done and you don't need to express gratitude after the person actually does what you have asked them to do." They suggest swapping "thanks in advance" for a more fitting phrase such as,
"I really appreciate any help you can provide.
I will be grateful if you can send me this information.
Many thanks for considering my request.
In the meantime, thank you so much for your attention and participation."
So, thanks in advance for cutting this phrase out of your workplace lingo.
"Let's Touch Base"
According to Intelligent Instinct, "'Let's touch base' means roughly, 'Let's get together to review or gauge our current status'." Yet for some reason, saying "let's get together" isn't workplace-savvy enough to fit the bill.
Surely most people don't use this phrase at home – "Johnny, let's touch base after you do the dishes," or "After our Mommy and Me class, let's touch base at the coffee shop and plan Katie's surprise party," so why must we do all this base-touching at the office? Most of us aren't ball players, so there's no reason to round any bases.
As per Hubspot, "A Glassdoor survey revealed roughly one in four employees think 'touch base' is the most annoying buzzword. So, if you often toss it around, you might be irritating your coworkers, prospects, and connections."
Hubspot offers some less-annoying "Let's touch base" alternatives that are far straightforward and simple:
I'll call you at (date and time)
Can we meet for (X minutes) sometime (this week, month, etc.)?
Let's meet again in a (day, week, month, etc.)
Let's share our progress…
Let's catch up…
Please call me…
Please send me an update/ I'll send you an update…
See, it's easy to "touch base" without having to strike out in your conversation.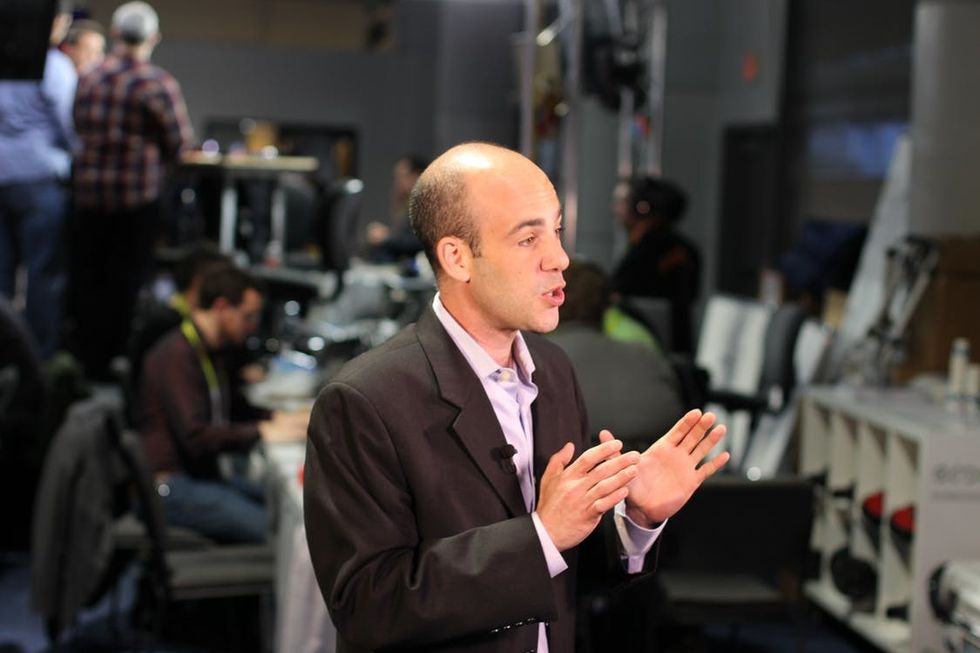 pexels.com
Some other doozies?...
"I Don't Have the Bandwidth" – "Something business people say to describe the resources needed to complete a task or project," as defined by Urban Dictionary.
"Where's the Value-Add?" – "Term used in service and retail industries, meaning to connect a service or additional product to a product at no immediate cost to the buyer. This cost is often included (read: hidden) in the base price, but is called out to make the customer feel as though they are getting more than they paid for," as per Urban Dictionary.
"Let's Circle Back" – "Connecting with folks on a business issue and letting things happen, then going back to them after a few days or after things evolve," as defined by Net Lingo.
"Think Outside the Box" - "To think imaginatively using new ideas instead of traditional or expected ideas," as per Cambridge Dictionary.
Reboot your workplace vocab and rid yourself of those phrases and jargon that are getting under everyone's skin. "To-the-point" is always better than "What's the point?"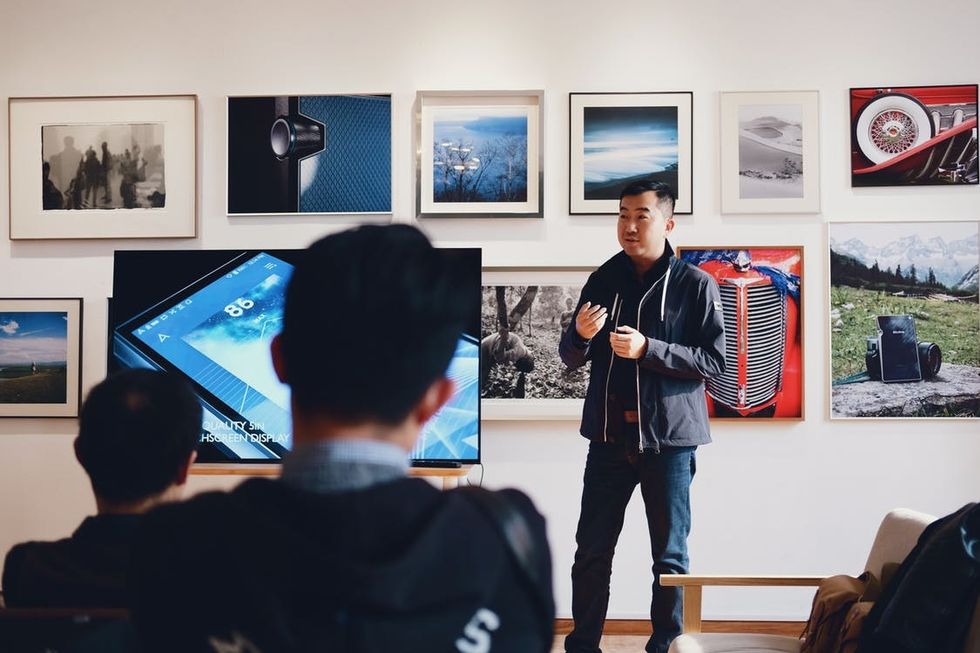 pexels.com
Between buying a new home and transporting yourself and your belongings to it, moving can be an expensive process. One often underrecognized cost of moving occurs before one's original house has even been sold, and that's staging the house. Homeowners often spend hundreds of dollars making a home appealing to potential buyers. To ease the financial burden of moving, here are several tips for staging your home on a budget.
Downsize Instead of Storing
The goal of staging a home is to create a blank canvas that potential buyers can imagine their own lives painted upon. To accomplish this, homeowners should depersonalize the home as much as possible, removing items that are specific to their family and eliminating clutter. This is where homeowners often incur their first costs as they rush to put as many older things in storage as possible.
To cut costs, focus on downsizing rather than storing items. Look for items that you can sell, donate, or give away. For remaining items, look for alternative places to store them, such as a friend or relative's house. This will also reduce the cost of moving your belongings when it is time to go to the new house.
DIY What You Can
There are times when homeowners should bring in a professional to manage home renovations and decorating, such as when a task requires specialized skills. These types of jobs, when done incorrectly, will incur even greater costs if attempted on your own. However, many of the home improvement tasks that go into staging a home are simple enough that the homeowner can DIY them, such as painting, installing a backsplash, or refinishing the deck. Doing these tasks yourself will save you a significant amount of money.
Don't Redo, Update
Homeowners are often eager to make their houses look as appealing to buyers as possible. However, recall that the point of staging is depersonalization, making a home presentable so buyers can mentally impose their own style onto it. When staging a home on a budget, focus less on completely transforming the space and more on making what is there look presentable. For instance, if you wanted to give your bedroom a facelift, trying to replace the furniture and flooring would be pointless unless it was damaged or unkempt. Simply organizing the space and replacing the bed's comforter would be sufficient.
Maximize Space
Another way to update the space without entirely redoing it is to rearrange it to maximize the space that is already there. For instance, pulling the furniture away from the walls will make a room appear bigger and allows more space for those touring the house. Using window trimmings that maximize natural light and incorporating wall mirrors can also make a room seem more spacious.
Raising a larger family than most means that your lifestyle is going to change. Costs will continue to multiply as your family grows larger. However, just because your family is large doesn't mean your quality of life needs to suffer. It just means you need to make a few adjustments to help things work smoother and more efficiently. We've compiled a couple of money-saving tips for larger families to help you get the most out of your dollars.
Always Buy in Bulk
The benefit of having a larger family is that things you buy in bulk rarely ever go to waste. Smaller families can benefit from buying in bulk, of course, but your large family will see the most use out of shopping in large quantities. You'll want to avoid going to smaller stores for necessities such as groceries and clothes, as these places generally have higher markups on their items.
Buy Wholesale Items Online
If you want to take buying in bulk to the next level, one of the best money-saving tips for large families is to buy online from wholesalers. Buying online comes with a number of benefits that you won't get when you go to a physical store:
You don't have to drag your kids to the store with you
You have a lower probability of making impulse purchases
You can search for exactly what you need
Wholesalers sell in very large quantities for a lower price per item
Never Throw Away Something Useful
When you have to buy things for multiple children, your costs to replace items will be much higher. That's why it's so important to keep everything you can. Clothing is a big part of this. Hand-me-downs can prevent you from needing to replace entire closets every year. Try to repair or upcycle any clothes that may have damage, as this is usually much cheaper than buying brand-new items.
Stick to a Budget
When you support a large family, expenses can sometimes get away from you. Proper budgeting helps to keep the extra purchases that add up to a minimum. Budgeting correctly can save you a lot of heartache in the long run. It's up to you how much control you want to take; you can make your budget weekly or monthly, depending on how tight a ship you need to run. What's important to remember is that making the budget is only the first step—sticking to it is where you'll really need to enact some willpower.
From Your Site Articles
Related Articles Around the Web
Sometimes there is no choice—a home needs to be sold in the winter.
Spring may be the most popular time to put your house on the market, but homes do sell in the colder months. With fewer houses available, your home may be someone's only choice when house hunting in your neighborhood. As your neighbors hold out until spring, you'll already be done and ready to shop for your next house!
Here are a few tips for selling a home in the winter to get you on the right track.
Keep Paths Safe and Landscaping Fresh
Landscaping is the last thing on a homeowner's mind in the winter. Everything was cut back in the fall and may now be covered in snow. Still, take a walk around the house and yard to check everything out. Branches may have fallen from heavy snow, leaving a mess in the yard. Keep everything neat and tidy.
The last thing you need is a potential buyer slipping on the ice-covered walk in front of your house. Buyers often consider those moments bad omens, and this can affect their decisions. Shovel, snow blow, spread salt—do whatever you have to do to keep the driveway and walking paths clear, and don't forget the porch and deck.
Make the Inside Warm and Cozy
In cold weather, buyers won't spend a lot of time examining a home's exterior. Instead, impress them with the inside by creating an atmosphere which causes them to want to move in.
When there's time, leave wintery types of snacks and drinks, such as hot cocoa and cookies, available on a table during showings. This gives your home a welcoming feel to buyers.
Light the fireplace (if you have one) for a lovely ambience and set your thermostat to a comfortable setting. A warm home in the winter is much more appealing than a chilly one.
Make Your Home Less Personal
Understandably, this can be a tough thought for homeowners. After all, you've spent years creating memories in your home. To buyers, though, they need to picture it as their own. Too much personality makes that difficult.
It's always important to stage your home in a way that makes it look clean, comfortable, and move-in ready. Don't feel offended by the idea of taking family pictures down and replacing them with generic décor. This will help your home sell faster by helping buyers envision their own things there.
Cleanliness and Maintenance
Clean, clean, and clean some more. Make appliances, counters, and floors shine. No matter how old your home is, it needs to feel like new to potential buyers. If you aren't into dusting, now is the time to try. Don't forget window coverings that might need washing.
Be prepared ahead of time for home inspections by taking care of maintenance now. HVAC systems, plumbing, and electrical should all be up to code and running smoothly.
Use these tips for selling a home in the winter, exercise patience during the slower months, and your home will sell before you know it.
From Your Site Articles
Related Articles Around the Web