5 Reasons Why Mint Is the Budgeting App You've Been Waiting For
Like a lot of people I have had trouble in the past with budgets. It can be hard keeping track of the money coming in versus the money spent. I decided to download the Mint budgeting app and now I have complete knowledge of where my money is going. Making a budget and sticking too it has never been easier. Let me show you show how it works and why you should try it.
---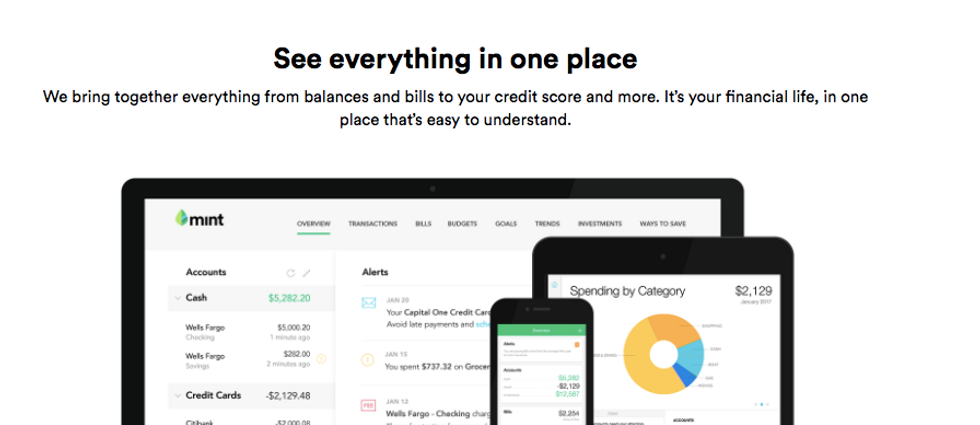 Keep Track of Everything At Once
To start the whole process you make a profile and link your bank accounts to the app. If you're nervous about the app having your financial records then check out their page on security and see if it eases your worries. Having everything directly linked means that the app will track every single purchase that you make and will keep track of those statistics. All of this information is in one place which means you can switch between accounts easily. You can even keep track of your investments with Mint, with tools to help you track and strengthen your portfolio. It will tell you how much each different account has, how much credit card debt there is this month, and how much money you have total.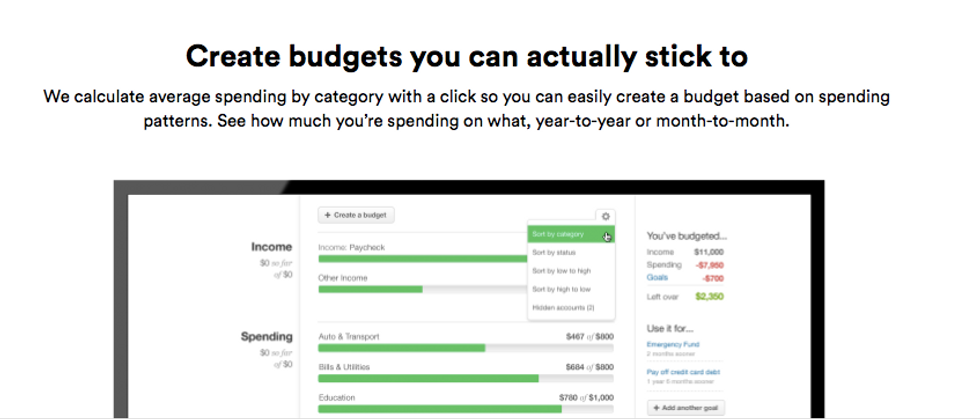 ---
Budgeting Is Made Easy
The best features come after you have linked up your bank accounts. Using the statistics coming from each purchase you can set up a budget for the month. You make your own categories and decide how much money you want to spend on each. As it fills up you'll get an idea of how much you have left, and Mint will even alert you if you're about to go over budget. Categories like Groceries, Gas & Fuel, Shopping, Rent, and more can keep you in line so that you stop spending too much money in the wrong categories.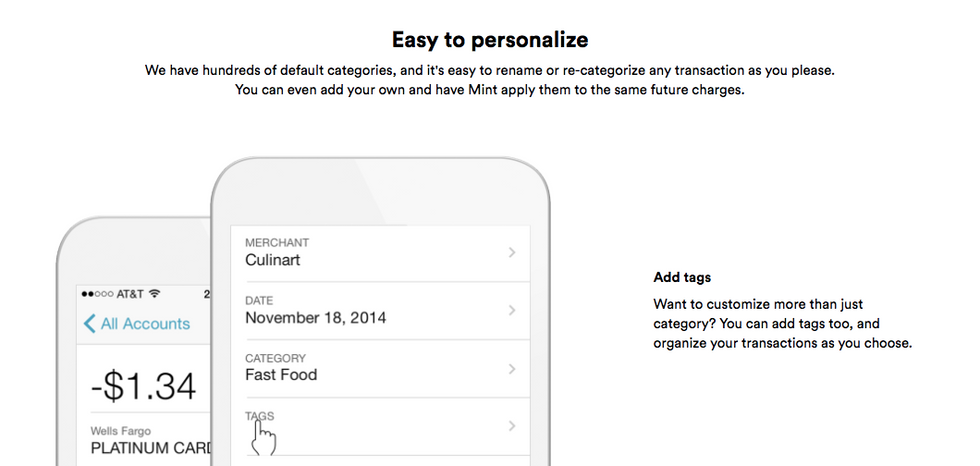 Track Your Spending Habits
The budget can also be displayed as a pie chart to let you know more specifically what you spend your money on. If you really want to know what your pre existing spending habits were, I suggest that you don't make a budget until you go through a month with Mint. After that month take a look at the pie chart. Are you spending the majority of your expendable money on eating out, buying clothes, getting movie tickets, or something else? Take that information and use it to realistically shape your budget to allow for your natural habits, without letting them get out of hand.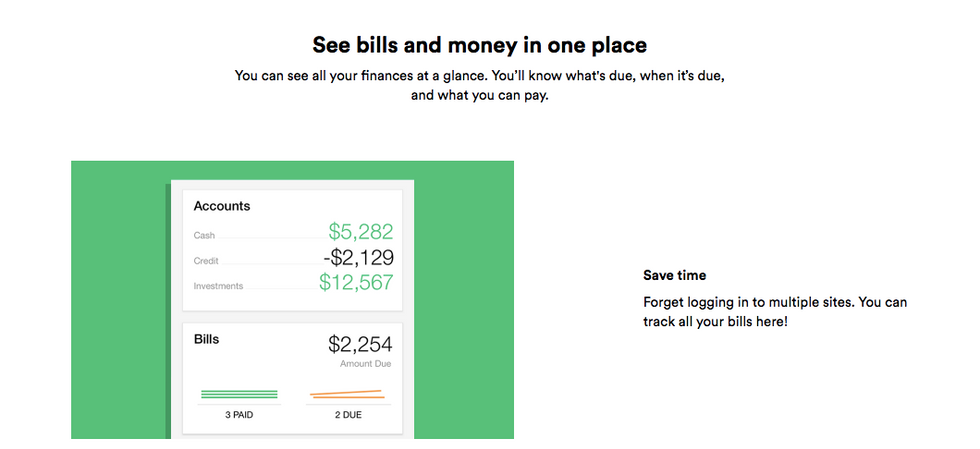 Manage Your Bills
If you have bills to pay then Mint can help you stay on schedule. They will tell you which bills are coming up and how much they'll cost. Now you'll never make a late payment due to forgetfulness. This is incredibly helpful if you have multiple cards that have bills due at different times. Keep track of what you're spending on each card and make sure you never pay another late fee.
Monitor Your Credit Score
You can even use the app to help get your credit score. The makers of Turbotax created Mint and they can help you get through the nitty gritty of the finance world. Finding your credit score is easy. Mint takes your information and uses it with Equifax, one of the three largest American credit reporting agencies in the United States. You'll get your score and then the necessary accompanying information below. Your credit usage, average age of credit, total accounts, credit inquiries, and derogatory marks will all be listed in one easy to view page.
Do yourself a favor and get your finances in order, all in one easy to use interface! I tried it and so should you.