Keeping the staff serious about work and on-task is highly important to any boss looking out for their business. But the well-being of the employees is necessary too in order to keep them satisfied with their choice to work for a particular company.
A few perks here and there will add a little fun to the workplace and employees will appreciate the thought that goes into offering them. These 5 cool company perks will liven up the atmosphere and keep workplace satisfaction in check, thus increasing overall productivity. Try one or all of these at your company and the feedback and results are sure to be positive!
Half-Day Summer Fridays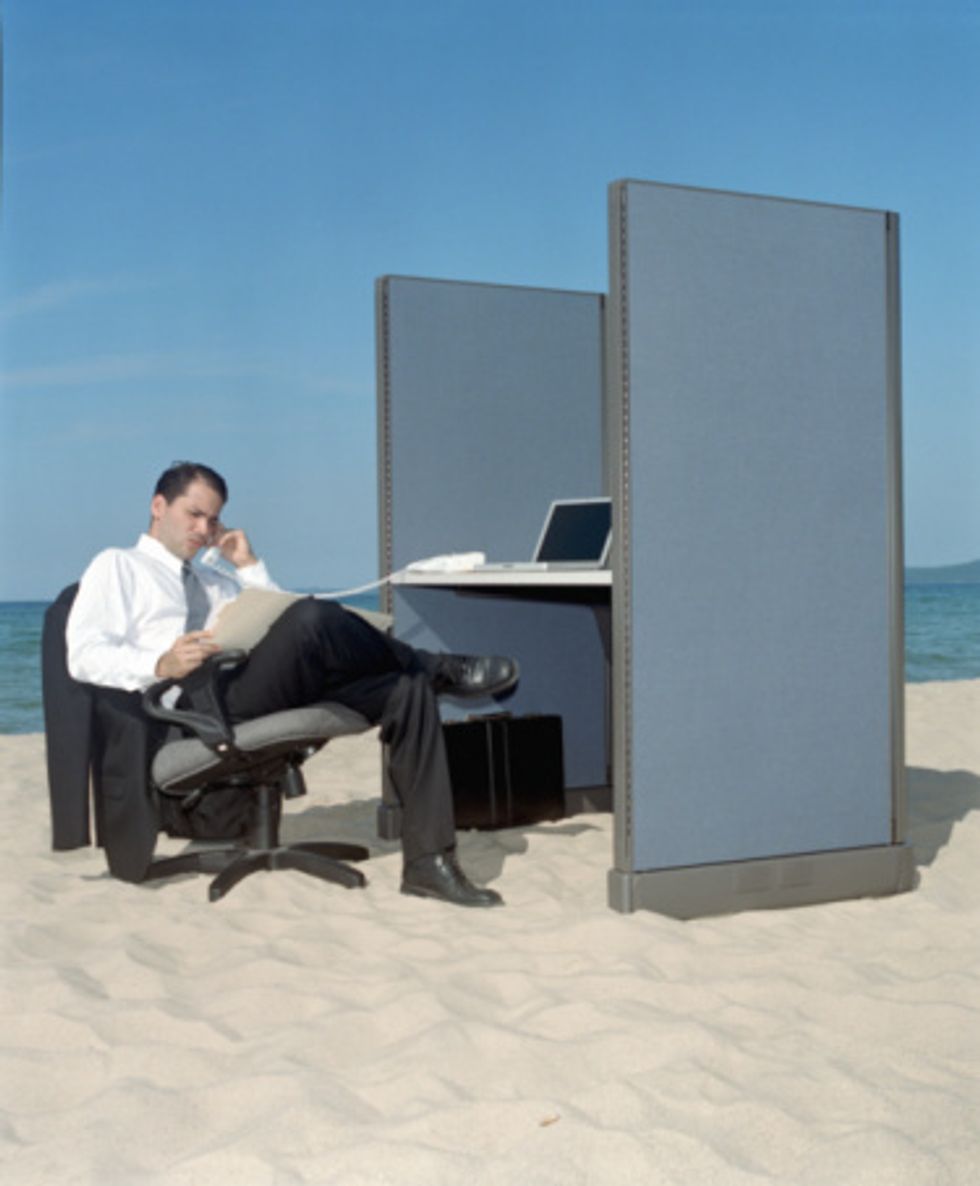 You may be thinking, "How will all the work get done if I let the staff out early?" Well, it will, and the staff will be happy to get it done in time. Think about it. During summertime, no one can wait for the weekend to come to get to the beach, picnic in the park, or soak up the sun poolside. The summer itch, so to speak, creeps up as the week heads to its end, and employees can get restless. Minds wander, goofing off becomes a little more prevalent, and dreams of fun in the sun replace flowcharts and spreadsheets. If an employer presents the perk of ½ day summer Fridays, if, and only if, the week's work is sufficiently complete, you'll marvel at the output the staff can put out.
Some staff members may even agree to put in a little more time during the other days of the week to reap the rewards of the ½ day summer Friday. According to Entrepreneur, "Eighty-seven percent of those who had summer hours said this benefit contributed to a healthy work/life balance and 76 percent agreed summer Friday policies were an effective tool to boost productivity. Putting in a couple of extra hours from Monday through Thursday in exchange for a short day on Friday, or taking Fridays off completely, seems like a fair trade off."
So "let the dogs out" and summertime will become even more enjoyable, both in and out of the office. As a matter of fact, as per Justworks, "Overworked employees sleep less, drink more, and cost companies more for healthcare." So a little time off is money saved by the company.
Education Reimbursement
Any wise employer seeks out a knowledgeable staff, but any smarty can benefit from even more education. But as well all know, going back to school for another degree or even taking a few classes on weekends or evenings can be costly. Offer your employees who are serious about furthering their education a priceless perk. Pay the tuition or match their cost and split the bill.
While at first this may seem out of budget, the benefits long term will pay for it all, both for the employee and the company as a whole. The employee will become better at what they do by learning the latest and greatest in their field and by expanding their knowledge in general.
As Officevibe notes, "A more educated workforce means a more productive workforce. If employees know they don't have to worry about the cost of those programs and that your company encourages them to develop their skills, they'll be happier at work." Additionally, the employee will feel a sense of loyalty to the company, as Andrew Jensen, Efficiency, Growth & Marketing points out. With a worker that's bound to stick around, the company will save money in the HR department thanks to time saved from recruiting and interviewing which could take months. Jensen notes, "In many companies, contracts are signed between employer and employee as part of the tuition reimbursement program in which the employee agrees to remain a part of the company for a set period of time (usually around 3-5 years) after the company finances their education."
A+ to that!
Gym Memberships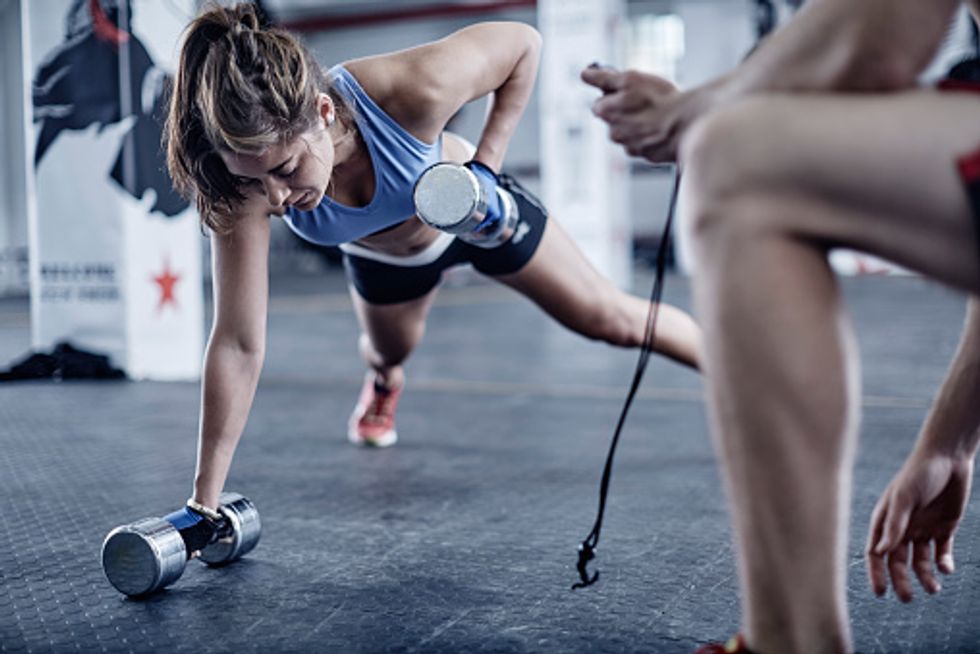 The health of a company's employees is important for a number of reasons. Fewer sick days, high-energy, and positive sense of self are just a few benefits of a fit staff. Get your employees encouraged to move and keep in shape with the perk of free gym memberships. Local gyms may partner up with you for a bulk membership deal making it a win-win for everyone.

Not only are traditional memberships a favored perk, but some companies are now bringing the fitness frenzy right into the office. According to Forbes, "Many companies are now bringing fitness into the office by sponsoring yoga, Pilates or CrossFit. And some companies have given each employee a Fitbit tracking device to help them keep on top of their progress."
An article in the New York Times notes, "When employees exercise more often and eat better, productivity increases and health care costs go down." And Chron adds, "Business owners can deduct (from their taxes) the costs of membership fees paid to benefit their employees. Furthermore, in limited circumstances, they can exclude the value of their gym benefits as income to their employees."
This do-a-body-good perk will not only please the already fitness-minded, but give those couch potato types a reason to consider working out. Your staff will feel and look better, and the increase in productivity will come along with the boost of endorphins and gratitude. They'll get pumped up in more ways than one!

Flexible Work Hours
If someone's a morning person but the office doesn't open 'till 10:30, valuable and productive work hours are lost. Same goes for those night owls who find their inspiration in the latter part of the day. If a company can swing it, and particular hours aren't necessarily required, allowing employees to have a flexible, yet reasonable schedule is a perk that is not only free for the employer, but freeing for the staff.
As Officevibe puts it, "Flexible schedules are about showing your employees that you respect them and trust them enough to make their own decisions."
As long as the work gets done and there's not much interruption around the office with this plan, then this flexible scheduling will allow employees to put in their finest hours and work when they're at their peak. This is also helpful for parents who need to get home to their children, folks who have a second job or volunteer, and those with commutes that are difficult.
Flexibility with employees will become a two-way street too. When the boss needs something out of the norm, these workers will be more than happy to comply. Plus, as per Entrepreneur, a survey conducted by FlexJobs resulted in the following, "20 percent of survey respondents would take a 10 percent pay cut for flexible work options. Twenty-two percent would be willing to forgo health benefits. 18 percent would be willing to work more hours." Benefits to the company are clear.
Company Trips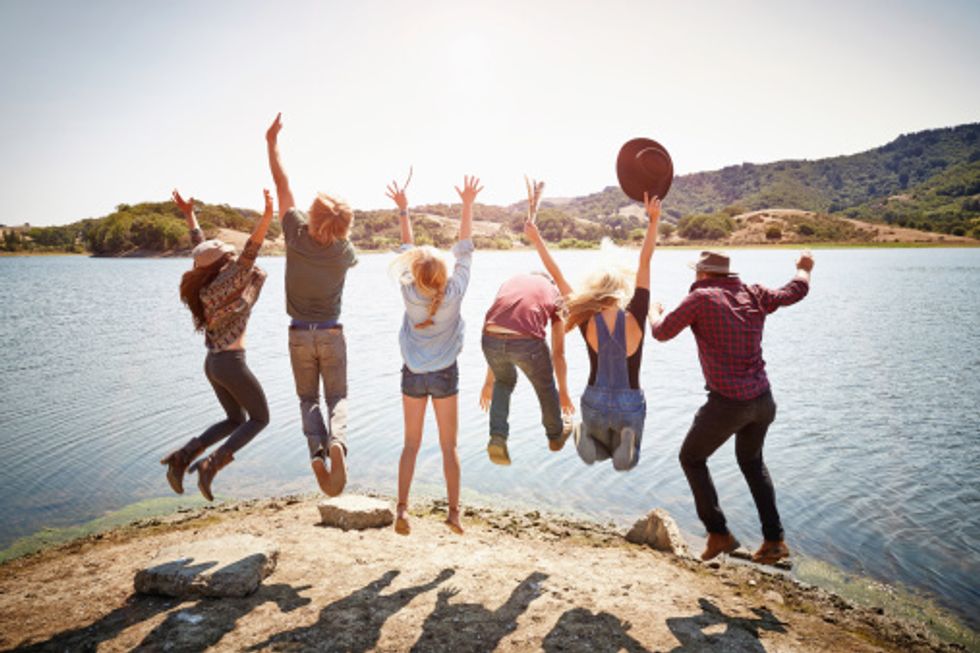 An annual or bi-annual company retreat is not only fun, but brings the team closer together and aligned in teamwork. A paid day outside the office with food, fun, and festivities is always appreciated and something to look forward to.
Whether an employer takes the team to an amusement park, a beach party, or a day of wine tasting, it's all about the comradery rather than the destination itself. A boss can surprise the staff each time or have each person put an idea into a hat and let the team select.
The day off will allow for the employees to unwind and reset their brains while allowing people who don't normally interact on a daily basis to get to know one another a little better. This bond helps with productivity among the group and with customers. According to Entrepreneur, "A team that acts like a family tends to have better communication, enhanced trust and appreciation for one another and increased productivity. Creating this tight-knit environment doesn't only strengthen internal relationships, it also filters into interactions with customers, which can make them feel like part of the team."
Additionally, you may find that employees have hidden talents outside their job qualifications that can help the business save money from having to hire another person for a task. As per Life Source Retreats, "A team building corporate retreat will allow your company to maximize the talent pool that it already have."
Are you perked up for company perks? These 5 can be implemented in nearly any field and employees will feel all the perkier with these tokens of appreciation from the higher-ups.

via Tiffany & Co.
When the new Tiffany's campaign was unveiled, reactions were mixed.

Tiffany's, the iconic jewelry brand which does not (despite what some might be misled to believe) in fact serve breakfast, featured Jay Z, Beyoncé, and a rare Basquiat painting in their recent campaign.
The aesthetics were undeniably luxe and historic. The campaign showcased the rarely-seen Basquiat painting Equals Pi (1982), which the brand acquired for the background's proximity to its distinctive Tiffany blue. Also notably historic is that Beyoncé was the first Black woman to wear the 128.54 carat Tiffany Diamond.

Before Beyoncé, the only other stars to wear the yellow diamond were Mary Whitehouse, wife of American diplomat Edwin Sheldon Whitehouse, Hollywood icon Audrey Hepburn, and singer Lady Gaga.
"Beyoncé and Jay-Z are the epitome of the modern love story …. Love is the diamond that the jewelry and art decorate," said the press release accompanying the campaign.
The campaign, titled "About Love," is stunning and has both classic and contemporary references. The image of the couple posing in front of high art recalled the iconic stills from their "APESHIT" music video, for which they famously rented out the Louvre and posed in front of the Mona Lisa.
THE CARTERS - APESHIT (Official Video) www.youtube.com
Their "APESHIT" photo made a giant cultural impact for its juxtaposition of Western beauty and Blackness. Tiffany's campaign seemed to have similar goals — showcasing Beyoncé and Jay Z as the peak of luxury, this time juxtaposing the Basquiat and the Tiffany diamond.

As a Black couple, their appearance in such a luxury campaign was a big move for representation, but in a post 2020 landscape, there was an outcry of criticism.
Despite the aesthetic beauty of the image, the high capitalist undertones didn't sit right with some on the internet — largely younger demographics. Though this campaign was an effort by Tiffany's to appeal to younger audiences and make the brand feel more relevant, Twitter's verdict was clear: a blood diamond wasn't the way to go.
The diamond, which was mined in South Africa in 1877, comes from origins laden in the implications of colonialism. The practice of mining in South Africa at the time was exploitative and destructive, eschewing the livelihoods and safety of African miners and their communities for... what? Money? So Tiffany could try to sell us some dream of affluence using Black celebrities as to "Blackwash" the history behind their treasured piece?
The Washington Post also had some choice words, saying: "Its campaign does not celebrate Black liberation — it elevates a painful symbol of colonialism. It presents an ostentatious display of wealth as a sign of progress in an age when Black Americans possess just 4 percent of the United States's total household wealth. If Black success is defined by being paid to wear White people's large colonial diamonds, then we are truly still in the sunken place."
Alongside the campaign, Tiffany & Co have promised to donate $2 million to HBCUs to fund scholarships and internships. But this measly amount (considering the multi-billion dollar net worth behind LVMH) is not enough to cover up that, despite their performative efforts to promote "diversity," Tiffany's is entrenched in a colonial history that neither beauty nor Beyonce can make us ignore.
While Black representation has been increasing over the past few years, the question of how we are represented is starting to be considered with more nuance. And as we examine the structures of wealth and hierarchical values, many people are starting to ask whether these should be the standards we aspire to anymore.
Jay Z and Beyoncé have come under fire before for their promotion of Black Capitalist values — which the kids don't seem to want. Jay Z especially seems invested in the trappings of traditional (read: white) success and wealth. His cannabis line recently unveiled a campaign based on the work Slim Aarons — which was famously focused on "attractive people doing attractive things in attractive places" — and its unashamed opulence raised some eyebrows.
Images like this aren't as revolutionary as they once might have been since they reinforce the status quo and tell marginalized people to reach for the same luxuries and lifestyles deemed aspirational by the people who have oppressed them.
Anti-capitalist theory has been around as long as capitalism has, but younger generations are more likely to question the status quo — even when it comes packed with Basquiat and Beyoncé.
The conversation about the Tiffany campaign is indicative of how Gen Z thinks differently about money and what it means to them. They are less likely to be seduced by the luster of the aspirational, and more receptive to relatability.
This is why apps like Cleo have been on the rise. Cleo is a budgeting and personal finance app which makes money feel less inaccessible and makes engaging in personal finance relatable and easy.
No more does financial literacy seem restricted to the pretentious or the elite — we get it, finance bros; you love capitalism. With Cleo, understanding your money is something that can align users with their values.
And those values don't look like blood diamonds or corporate pandering.