Summer's finally here! Long, warm days hold the promise of outdoor lunch breaks and weekends at the beach, but what's even better is that you don't have to be rolling in dough to enjoy some really fun activities. If you know where to look, there's plenty of entertainment at your disposal, all without spending a dime.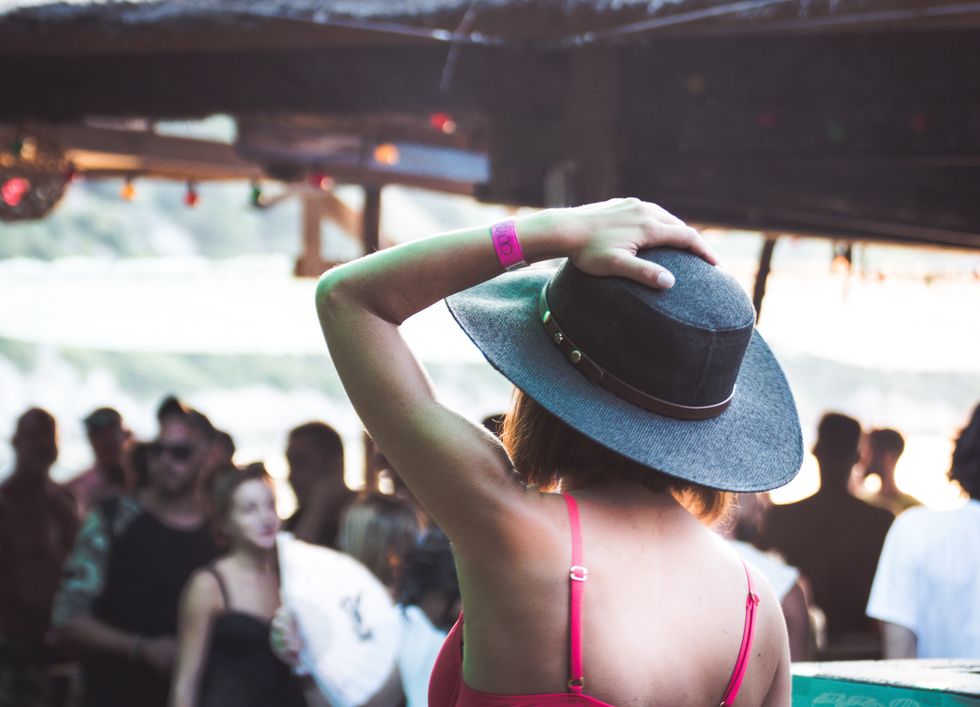 Hold onto your hat, 'cause this live music is going to blow you away
Hello, live outdoor music!
In summer, local bands take advantage of the glorious weather and show off their chops at free concerts. If you're in New York, check out the NYC Parks summer concert series. It's got something for everyone, with concerts ranging from Scandinavian music to The Staten Island Snugs, a three-part harmony outfit, with lead guitar, bass, flute, and drums. But no matter where you live, chances are there will be a bar, restaurant, park, or festival pretty much every weekend with some live tunes. Check local newspapers or tourist bureaus, or even ask around at your favorite coffee shop. Baristas and bartenders are often artists, so they frequently have the inside scoop on the local music and art scene.
Admire free mural art
If you live in a city where murals are splashed all over buildings, do a bit of sleuthing to find out the stories behind the best ones. Hit up a tourist bureau or local library to get more information on the mural art scene in your city, then spend a lazy day photographing and drinking in your favorites. And if you're an artist, turns out painting murals pays pretty well too...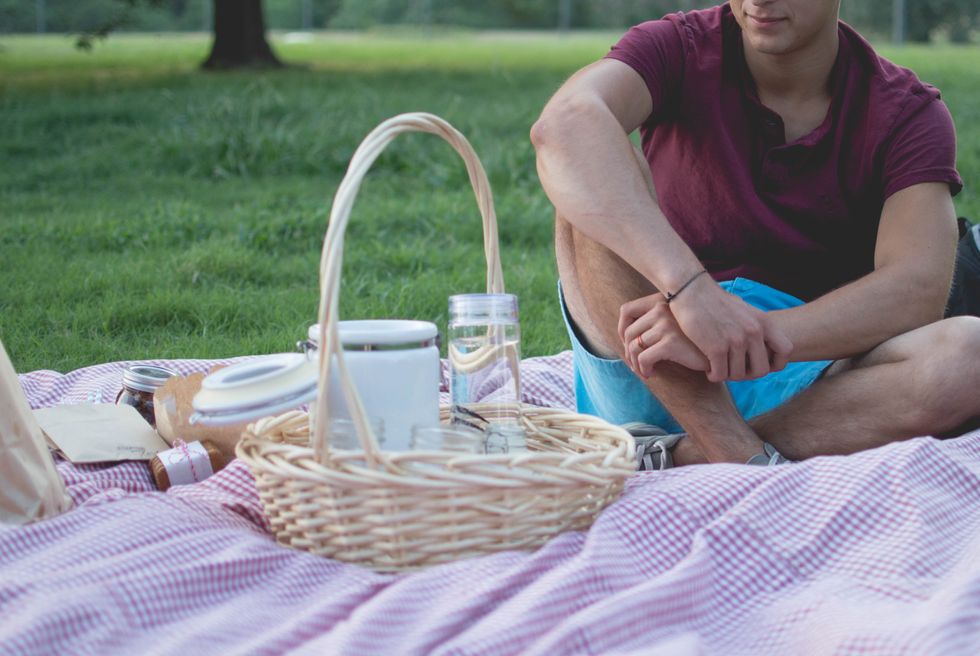 Just add sunshine!
Lazy picnic breakfasts, brunches, lunches, dinner, afternoon tea…you get the idea
You have the food – why not dine alfresco? Snag a few beach towels or bedsheet and a cooler, pack up some refreshments, and spread out under a shady tree. If you're the active type, bring a Frisbee or other lawn game. Couch potatoes, grab that novel you've been eyeing or your favorite magazine. Nothing quite beats munching away under the open sky as a warm breeze ruffles your hair. If you're planning on bringing booze to a park or other public area, make sure you check regulations before you go, and don't forget the bug spray!
Hike the great outdoors
Whether you're blazing your own trail or enjoying the fruits of someone else's labor, hiking through all sorts of natural surroundings can be rejuvenating. The National Park Service makes it easy to find a public park near you, or you can try AllTrails, an aggregate collection of over 5,000 trails that include directions, trail maps, and reviews. Even though it's tempting to sleep late during lazy summer days, if you're going hiking, it's best to start as early as possible in the morning to avoid crowds and the late afternoon sun. Furry friends make great hiking companions (just make sure you remember some water for them too). Once you reach the crest of a particularly scenic overlook, you'll feel proud to have accomplished something other than scrolling through a week's worth of social media posts.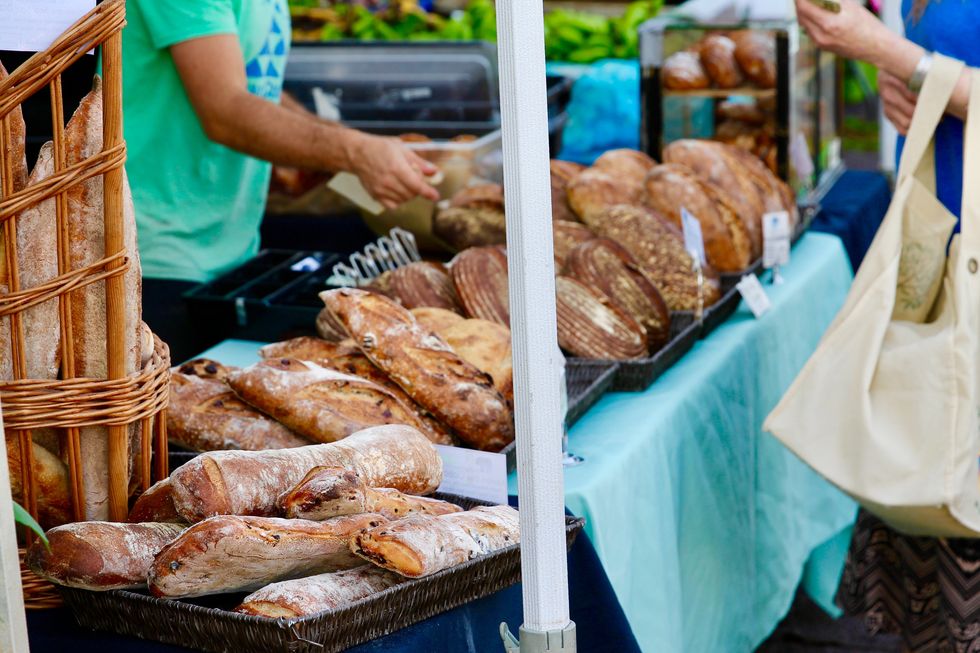 You'll never go hungry at a farmer's market
Stuff yourself with free samples at a farmer's market
Sometimes it's easy to forget that food isn't actually created at your local grocery. There's something incredibly refreshing about knowing the provenance of your eats, and it's even better when you can speak to the people who created it with their own two hands. At a farmer's market you'll not only get to choose from the freshest, tastiest food you can find, but you'll also get to meet the people behind it. They frequently have samples so you can try out their homemade organic blueberry jelly or aged goat's milk gouda before you buy it. It's a fantastic place to try new seasonal foods, where you'll experience them at the peak of their flavor. Because let's face it: there's nothing worse than biting into a fresh strawberry or tomato only to find that while it may resemble the fruit, it tastes like soft shoe leather. Local Harvest and Farmer's Market Online are terrific resources for scouting out one near you.
Road trip with your besties
While road trips aren't technically free (I mean, gas costs money), when shared among a few of your BFFs, it's a pretty cheap way to spend a day or two. Do some investigating to see if there are any notable historic spaces or funky destinations nearby. Even if the world's largest ball of twine (incidentally, also a free attraction) doesn't quite live up to expectations, you can bet that you'll have a great time getting there. Put together a playlist of your favorite tunes that bring back happy memories and hit the road. Bonus points if you can convince your friend with the convertible to drive.
See where the magic happens at a factory tour
No, I'm not talking about touring your local air-conditioning unit factory. Think snacks and chocolate. Factory Tours USA lists a whole host of factories that offer free tours (and samples!) so you can get an inside look at how your favorite snack is made. Drool over the 25,000 pounds of confections made per shift at the Anthony-Thomas Candy Company in Ohio, or inhale the mouth-watering aroma of freshly cooked kettle chips at the Cape Cod Potato Chip factory in Hyannis. Once you try their hot, fresh-from-the-fryer kettle chips you'll be hooked, I promise.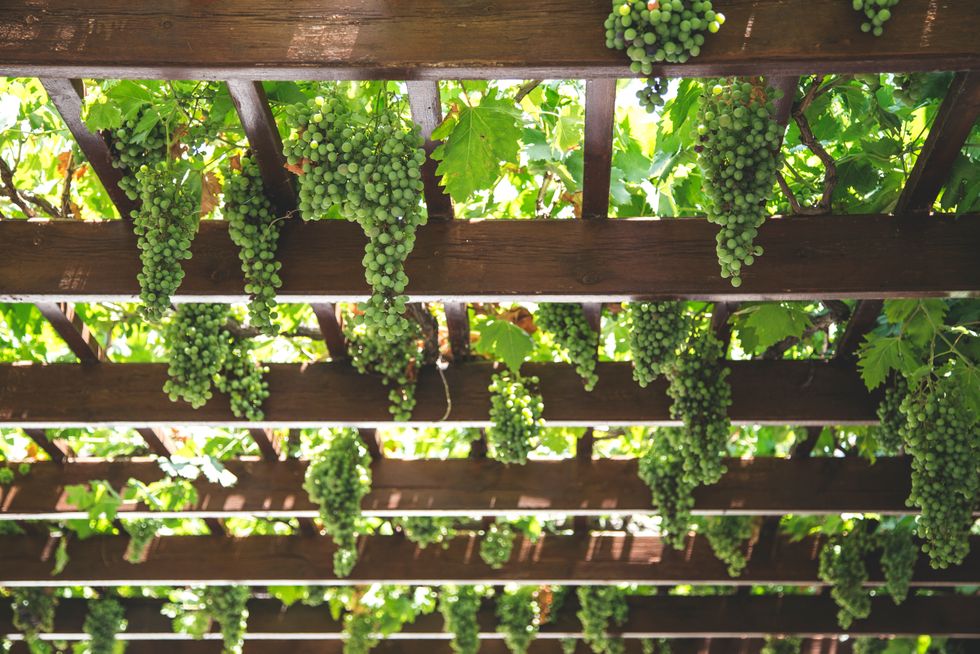 Beautiful day + beautiful wine = beautiful life
Free booze! Need I say more?

Wineries, distilleries, and craft breweries are prime destinations to hit up during the summer months. It's fun to speak with the experts and learn how they got into their craft, and they're always happy to provide samples of their wares. Oenophiles can sample local wines from grapes grown out back, and beer fans will be hard pressed to find a better pint than one poured straight from the source. A quick Google search will unearth plenty of options, and if you combine it with a road trip or a picnic you've got yourself one hell of a sweet summer day.
Rejoice if you're light on funds. There's no need to envy your more financially flush friends, as there are more than enough free summer activities to keep you busy and your social media filled with memories.
via Tiffany & Co.
When the new Tiffany's campaign was unveiled, reactions were mixed.

Tiffany's, the iconic jewelry brand which does not (despite what some might be misled to believe) in fact serve breakfast, featured Jay Z, Beyoncé, and a rare Basquiat painting in their recent campaign.
The aesthetics were undeniably luxe and historic. The campaign showcased the rarely-seen Basquiat painting Equals Pi (1982), which the brand acquired for the background's proximity to its distinctive Tiffany blue. Also notably historic is that Beyoncé was the first Black woman to wear the 128.54 carat Tiffany Diamond.

Before Beyoncé, the only other stars to wear the yellow diamond were Mary Whitehouse, wife of American diplomat Edwin Sheldon Whitehouse, Hollywood icon Audrey Hepburn, and singer Lady Gaga.
"Beyoncé and Jay-Z are the epitome of the modern love story …. Love is the diamond that the jewelry and art decorate," said the press release accompanying the campaign.
The campaign, titled "About Love," is stunning and has both classic and contemporary references. The image of the couple posing in front of high art recalled the iconic stills from their "APESHIT" music video, for which they famously rented out the Louvre and posed in front of the Mona Lisa.
THE CARTERS - APESHIT (Official Video) www.youtube.com
Their "APESHIT" photo made a giant cultural impact for its juxtaposition of Western beauty and Blackness. Tiffany's campaign seemed to have similar goals — showcasing Beyoncé and Jay Z as the peak of luxury, this time juxtaposing the Basquiat and the Tiffany diamond.

As a Black couple, their appearance in such a luxury campaign was a big move for representation, but in a post 2020 landscape, there was an outcry of criticism.
Despite the aesthetic beauty of the image, the high capitalist undertones didn't sit right with some on the internet — largely younger demographics. Though this campaign was an effort by Tiffany's to appeal to younger audiences and make the brand feel more relevant, Twitter's verdict was clear: a blood diamond wasn't the way to go.
The diamond, which was mined in South Africa in 1877, comes from origins laden in the implications of colonialism. The practice of mining in South Africa at the time was exploitative and destructive, eschewing the livelihoods and safety of African miners and their communities for... what? Money? So Tiffany could try to sell us some dream of affluence using Black celebrities as to "Blackwash" the history behind their treasured piece?
The Washington Post also had some choice words, saying: "Its campaign does not celebrate Black liberation — it elevates a painful symbol of colonialism. It presents an ostentatious display of wealth as a sign of progress in an age when Black Americans possess just 4 percent of the United States's total household wealth. If Black success is defined by being paid to wear White people's large colonial diamonds, then we are truly still in the sunken place."
Alongside the campaign, Tiffany & Co have promised to donate $2 million to HBCUs to fund scholarships and internships. But this measly amount (considering the multi-billion dollar net worth behind LVMH) is not enough to cover up that, despite their performative efforts to promote "diversity," Tiffany's is entrenched in a colonial history that neither beauty nor Beyonce can make us ignore.
While Black representation has been increasing over the past few years, the question of how we are represented is starting to be considered with more nuance. And as we examine the structures of wealth and hierarchical values, many people are starting to ask whether these should be the standards we aspire to anymore.
Jay Z and Beyoncé have come under fire before for their promotion of Black Capitalist values — which the kids don't seem to want. Jay Z especially seems invested in the trappings of traditional (read: white) success and wealth. His cannabis line recently unveiled a campaign based on the work Slim Aarons — which was famously focused on "attractive people doing attractive things in attractive places" — and its unashamed opulence raised some eyebrows.
Images like this aren't as revolutionary as they once might have been since they reinforce the status quo and tell marginalized people to reach for the same luxuries and lifestyles deemed aspirational by the people who have oppressed them.
Anti-capitalist theory has been around as long as capitalism has, but younger generations are more likely to question the status quo — even when it comes packed with Basquiat and Beyoncé.
The conversation about the Tiffany campaign is indicative of how Gen Z thinks differently about money and what it means to them. They are less likely to be seduced by the luster of the aspirational, and more receptive to relatability.
This is why apps like Cleo have been on the rise. Cleo is a budgeting and personal finance app which makes money feel less inaccessible and makes engaging in personal finance relatable and easy.
No more does financial literacy seem restricted to the pretentious or the elite — we get it, finance bros; you love capitalism. With Cleo, understanding your money is something that can align users with their values.
And those values don't look like blood diamonds or corporate pandering.