I sat down with Aaron Bernstein, founder of AaronB Fitness. He is an attorney with a personal training certification who recently launched his own fitness program after a life-long love of health and fitness. Here, we discussed his path towards the legal profession, what has inspired him to put more time towards his self-developed fitness program, and advice he can give others who neglect or forget what gives them inspiration and purpose. Life is a balance, work and enjoyment can go hand-in-hand, and it is never too late to make time for something you love.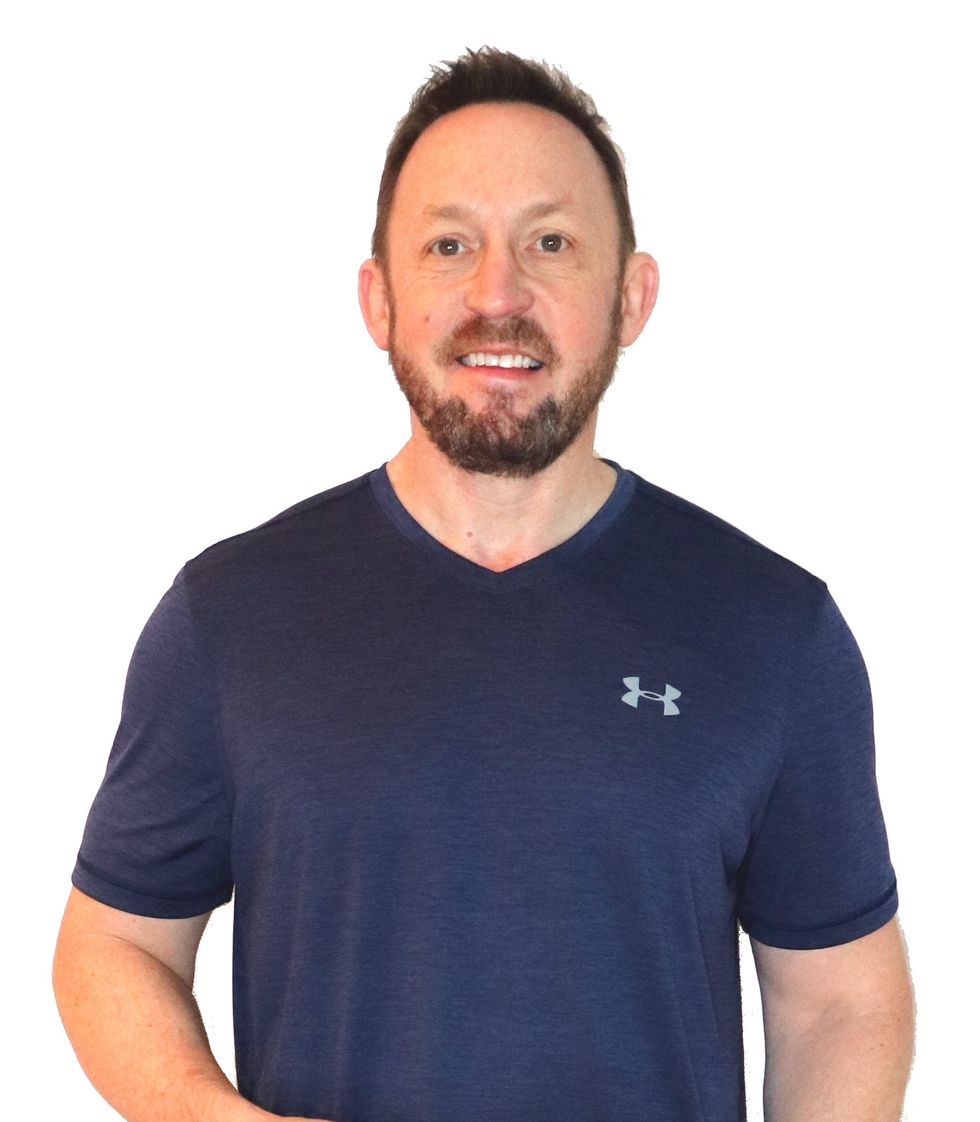 Aaron B.aaronbfitness.com
What made you choose law as a profession?
I had a technical background. Electrical Engineering. There is a special field of law, patent law, which is the only sort of law practice that only certain people can take up. To be a patent lawyer you must have a science or engineering degree. So, it makes for a good career choice – not that many people can do it. Since law is analytical much like engineering, law appealed to me to. I was lucky to get a scholarship to law school and really enjoy law and my lawyer career.
Name a few of the best things about the legal field that you've experienced and a few of the most challenging.
Practicing law involves a lot of thinking, communicating with clients and opposing counsel, and problem solving. I love to think, and problem solve. That's the engineer in me. Also, I enjoy communicating, explaining things that might be hard to understand. I teach patent law topics a few times a year for one of the well known continuing legal education firms. And I like to help both sides find a middle ground to resolve disputes. I like to try to be the objective, fair, and sensible perspective in the room. That serves everyone in the legal dispute environment.
Most challenging – that relates to the last comment. Practicing law typically involves, each day, engaging in conflict. Whether you are negotiating a business contract or dealing with a lawsuit. People are often emotion-driven rather than practical and rationally driven. As a lawyer, by definition, you represent one side, and you must be the "zealous advocate" for your side. That is literally in the code of lawyer's ethics. Which makes sense. That's why your client hired you. But that means you spend most of your time as a lawyer engaging in conflict. If you're a sensible peace-maker at heart, that can get to you after a while.
When did you decide to get certified in personal training and why?
Since I was a kid, I had enthusiasm for fitness. To be honest, I'm sure it was mostly vanity-driven. I lived for a long time in southern California and I wanted to look good at the beach – smiley face, hah hah. I even lived in Venice Beach (the famous Muscle Beach) and saw Arnold Schwarzenegger there in the gym a few times. World's Gym in Venice California.
Anyway, the fitness industry is always what my "voice inside" told me was my strongest interest. But sometimes if you have the opportunity and the capability you follow the path that conventional society urges. In my case, a high-paying lawyer job in a specialized legal field. Nevertheless, several years out of law school I still wanted to keep the fitness industry in my life in some meaningful way. So, I obtained a Personal Trainer Certification through ACE, American Council on Exercise, one of the more well-established certification organizations. I've held the certification for 17 years now.
What is the inspiration behind and the goal of AaronB Fitness?
I've finally gathered the energy and focus and enthusiasm to really take a run at doing something with my fitness training and interest. The internet, websites, YouTube, and all the social media channels open infinite possibilities to offer value and interest and audience reach that were not available in the past. Seeing the great, helpful, and entertaining things people are doing from an online and social media platform is inspiring. If they can do it, I can too (although I'm not sure I'll ever generate more interest than the quirky cat videos do.) The goal is to truly help people on a practical level. Most of the "fitness industry" is greed-driven false promises that set you up for disappointment. I want to be honest and helpful.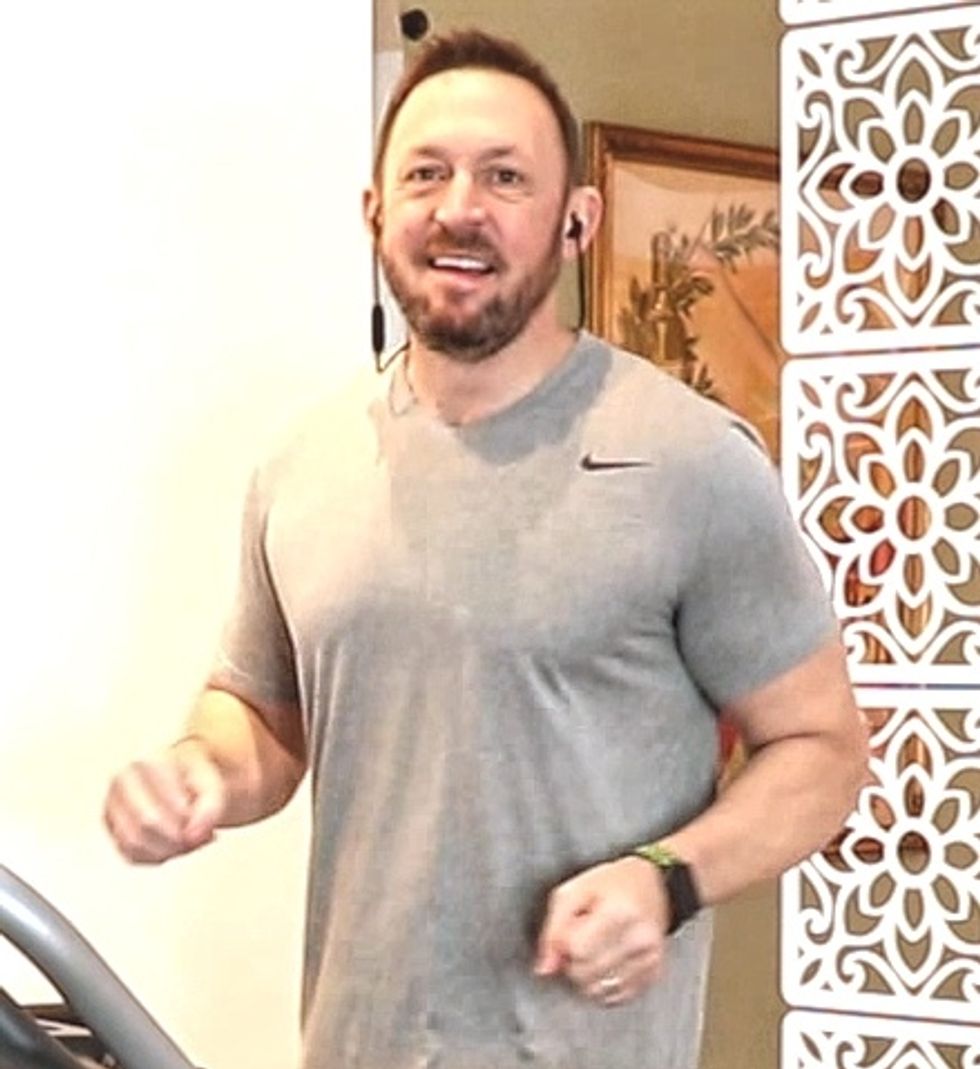 Aaron B in his gymaaronbfitness.com
What makes AaronB Fitness different/better than other fitness plans?
My central proposition is, and we all know this deep down inside, the fitness industry is selling you a lot of "hooey," false promises and unreasonable expectations. Greed-driven, they tell you you'll have six-pack abs or a modelesque bikini body in six weeks if you just join their gym, swallow their pill, or buy their fitness training program. AaronB Fitness is willing to poke fun at this RIDICULOUS, traditional greed-driven fitness industry whose sole objective it to see that you part with your hard-earned money for something that is NEVER going to work in the long run. And more importantly, AaronB Fitness is here to provide you real weight loss and fitness advice in a way that will move you toward your goals quickly and realistically, and in a way such that you'll have fun in the process.
AaronB Fitness aims to entertain and give you truthful, accurate, and realistic weight loss and fitness advice. No lies, no false promises, no impossible expectations that just lead to let-downs. The truth that works and is fun! That's our philosophy and that's the foundations of everything we offer.
Are you trying to reach a specific audience?
Yes. We're trying the reach the "everybody." The "fitness pro" bikini perfect ladies and shirtless guys (real or Photoshopped, who knows?) -- Who are they trying to reach and fool?!?
Time Magazine reported in October of 2017 that according to National Center for Health Statistics, 40% of adults and 19% of young people in the United States are obese (Not just overweight, but clinically obese. And nearly 75% of American men and more than 60% of women are obese or overweight. Nearly 30% of boys and girls under age 20 are either obese or overweight. Now, I'm a big fan of personal responsibility. But the fact is, we've been victims of other greed-driven industries, for example fast food and refined sugar. And now we have a catastrophic health crisis on our hands. I want to help work on addressing that. And as importantly, help people be happier in their lives.
Look, we all love the idea of beach perfect bodies and six-packs abs. Something to aspire to. But that's not what we need to be aiming for. First things first. We need to learn to sensibly drop some pounds, which we'll be very happy with when we look in the mirror. And we need to sensibly bring activity and exercise into our daily and weekly routine. The audience AaronB Fitness is trying to reach is all of us "real people" who need to deal with first things first. Lose some weight. Get active. Get educated about how you can do that in a fun way. In 6 to 12 months we'll start working on the six-pack abs and the perfect beach body.
What has been the most difficult thing thus far setting up your website and program?
Setting up a professional-looking polished website and filming decent quality video Vlogs is pretty complicated. For example, how do you set up taking credit card payments on your website? What camera and microphone and lighting do I need to make quality videos? How do you set up a YouTube channel and a Facebook business page? And also, our first system for sale is a digital interactive product that has a ton of software programming behind it. I did every bit of all of it myself, including all the graphics and web design and photos and videos. And every bit of the First Things First system that we sell from the website. So, there was a huge technical learning curve. But I enjoy that kind of thing, so I had a blast doing it, and I'm definitely still learning.
What would you say to people who think staying in a more "stable" career is the smarter move?
Certainly, that makes practical sense. I will continue to make my legal career as my primary source of income. But don't let life pass you buy. Life is not a dress rehearsal and all those other clichés. If you have a passion for something, don't regret never putting legitimate time into it. Get up a few hours earlier, watch a little less TV and avoid other time stealers to put time into whatever it is that lights your fire.
Do you see any similarities between being a lawyer and being a personal trainer?
Sure. In both fields you deal with people one-on-one. You have clients whom you need to listen to very carefully to understand their goals and objectives. And then very effectively help them accomplish those.
If you could talk to your 18-year-old self, what career advice would you give?
I don't at all regret being a lawyer. It's a terrific career. But I would have put more serious energy into the fitness game much earlier on if I had it all to do over again. What I would tell my 18-year-old self is, listen to your gut. Trust what it is telling you. If there is a pursuit that motivates you to want to get up early in the morning and stay up late at night, do lots of it.
If someone feels stuck in a job or is afraid to make a change, what can you advise them?
Sure. You don't need to make a change. Meaning you don't need to ditch everything and turn to something new and very risky. Rather you just need to gut-up and make the time to add something new to your life and routine that you're passionate about. It takes lots of hard work and discipline, but you will absolutely not regret it. In fact, you will likely regret not doing so.
Do you have a personal motto/mantra?
I think I have many. And from time to time they will be the focus of some of the AaronB Fitness blogs and video vlogs. One that stands out is a paraphrase of a quote from Henry David Thoreau's Walden. Live life deliberately, so that you do not reach the end of your days regretting that had not. That's not the exact quote, but that's how I paraphrase it. Meaning, guide your own life and chose your own endeavors. Don't live someone else's life or society's prescription for you. Don't just go along for the ride. Are you leading life or is life leading you?
Anything else you'd like to share about yourself or AaronB Fitness?
I'm so glad I put the work into launching AaronB Fitness. It's just a baby and it will grow and evolve and improve. But it's a platform now that will let me stay involved with something I've been "shoulding" to do most of my life but put off for so many years. Everyone reading this should gut-up and do the same. Another quote I'm fond of is by a famous ultra-marathon runner, Dean Karnazes. "Somewhere along the line we seem to have confused comfort with happiness." You'll never regret putting hard work into something that matters to you. Rather, you will surely regret not doing so. Just begin. Once you begin you'll see immediately what I mean.
Visit AaronB Fitness for more information and inspiration!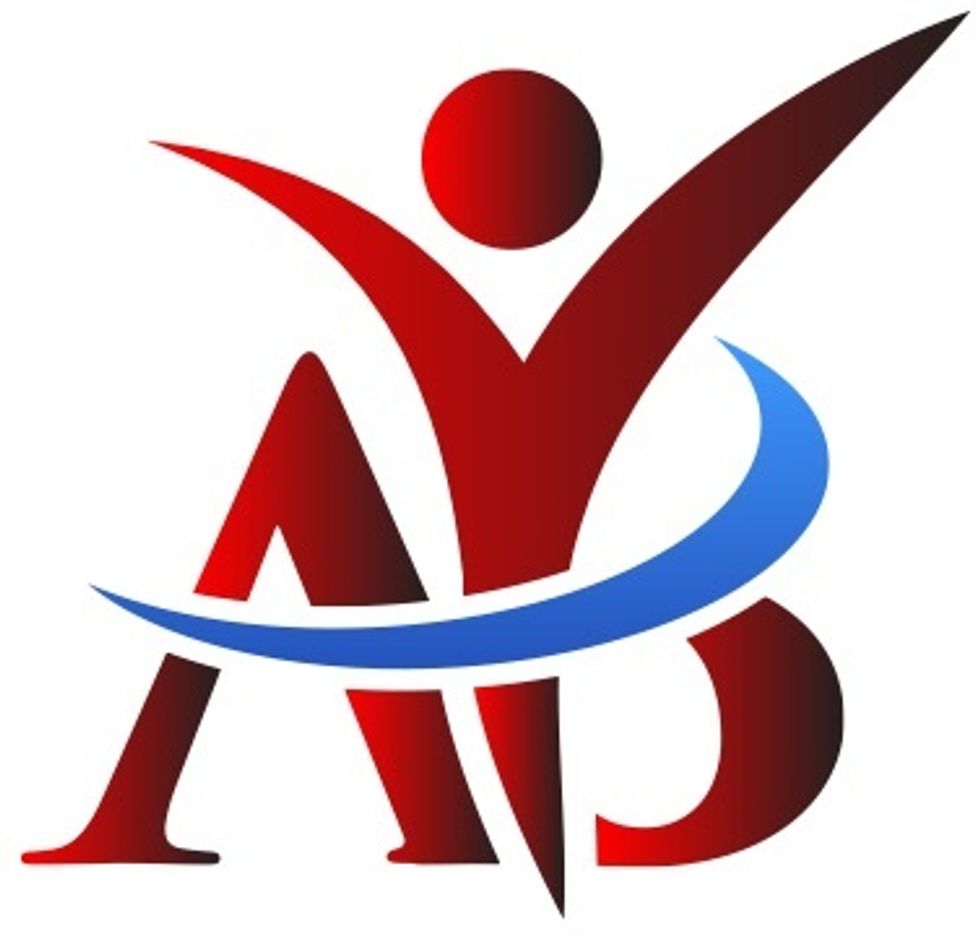 AaronB Fitness aims to make fitness doable for normal, busy peopleaaronbfitness.com
via Tiffany & Co.
When the new Tiffany's campaign was unveiled, reactions were mixed.

Tiffany's, the iconic jewelry brand which does not (despite what some might be misled to believe) in fact serve breakfast, featured Jay Z, Beyoncé, and a rare Basquiat painting in their recent campaign.
The aesthetics were undeniably luxe and historic. The campaign showcased the rarely-seen Basquiat painting Equals Pi (1982), which the brand acquired for the background's proximity to its distinctive Tiffany blue. Also notably historic is that Beyoncé was the first Black woman to wear the 128.54 carat Tiffany Diamond.

Before Beyoncé, the only other stars to wear the yellow diamond were Mary Whitehouse, wife of American diplomat Edwin Sheldon Whitehouse, Hollywood icon Audrey Hepburn, and singer Lady Gaga.
"Beyoncé and Jay-Z are the epitome of the modern love story …. Love is the diamond that the jewelry and art decorate," said the press release accompanying the campaign.
The campaign, titled "About Love," is stunning and has both classic and contemporary references. The image of the couple posing in front of high art recalled the iconic stills from their "APESHIT" music video, for which they famously rented out the Louvre and posed in front of the Mona Lisa.
THE CARTERS - APESHIT (Official Video) www.youtube.com
Their "APESHIT" photo made a giant cultural impact for its juxtaposition of Western beauty and Blackness. Tiffany's campaign seemed to have similar goals — showcasing Beyoncé and Jay Z as the peak of luxury, this time juxtaposing the Basquiat and the Tiffany diamond.

As a Black couple, their appearance in such a luxury campaign was a big move for representation, but in a post 2020 landscape, there was an outcry of criticism.
Despite the aesthetic beauty of the image, the high capitalist undertones didn't sit right with some on the internet — largely younger demographics. Though this campaign was an effort by Tiffany's to appeal to younger audiences and make the brand feel more relevant, Twitter's verdict was clear: a blood diamond wasn't the way to go.
The diamond, which was mined in South Africa in 1877, comes from origins laden in the implications of colonialism. The practice of mining in South Africa at the time was exploitative and destructive, eschewing the livelihoods and safety of African miners and their communities for... what? Money? So Tiffany could try to sell us some dream of affluence using Black celebrities as to "Blackwash" the history behind their treasured piece?
The Washington Post also had some choice words, saying: "Its campaign does not celebrate Black liberation — it elevates a painful symbol of colonialism. It presents an ostentatious display of wealth as a sign of progress in an age when Black Americans possess just 4 percent of the United States's total household wealth. If Black success is defined by being paid to wear White people's large colonial diamonds, then we are truly still in the sunken place."
Alongside the campaign, Tiffany & Co have promised to donate $2 million to HBCUs to fund scholarships and internships. But this measly amount (considering the multi-billion dollar net worth behind LVMH) is not enough to cover up that, despite their performative efforts to promote "diversity," Tiffany's is entrenched in a colonial history that neither beauty nor Beyonce can make us ignore.
While Black representation has been increasing over the past few years, the question of how we are represented is starting to be considered with more nuance. And as we examine the structures of wealth and hierarchical values, many people are starting to ask whether these should be the standards we aspire to anymore.
Jay Z and Beyoncé have come under fire before for their promotion of Black Capitalist values — which the kids don't seem to want. Jay Z especially seems invested in the trappings of traditional (read: white) success and wealth. His cannabis line recently unveiled a campaign based on the work Slim Aarons — which was famously focused on "attractive people doing attractive things in attractive places" — and its unashamed opulence raised some eyebrows.
Images like this aren't as revolutionary as they once might have been since they reinforce the status quo and tell marginalized people to reach for the same luxuries and lifestyles deemed aspirational by the people who have oppressed them.
Anti-capitalist theory has been around as long as capitalism has, but younger generations are more likely to question the status quo — even when it comes packed with Basquiat and Beyoncé.
The conversation about the Tiffany campaign is indicative of how Gen Z thinks differently about money and what it means to them. They are less likely to be seduced by the luster of the aspirational, and more receptive to relatability.
This is why apps like Cleo have been on the rise. Cleo is a budgeting and personal finance app which makes money feel less inaccessible and makes engaging in personal finance relatable and easy.
No more does financial literacy seem restricted to the pretentious or the elite — we get it, finance bros; you love capitalism. With Cleo, understanding your money is something that can align users with their values.
And those values don't look like blood diamonds or corporate pandering.