If you thought home offices are for people with space to spare, you thought wrong, my friend. Whether you're part of the tiny house nation or squeezed into a studio apartment, you deserve a spot in your home that inspires your creativity and motivates your inner-workhorse. So enough lounging in bed with your laptop. It's time to carve out a small but sensational space in your home that's dedicated to making your career dreams a reality.
The #CareerGoals Closet

If your closet is stuffed with boxes and cluttered with clothes, you're looking at a missed opportunity. Get yourself a bureau or a hanging rack for your clothing and then turn that space into a dream office. You can even use the racks and shelves to store your office supplies and files. All you need to do is take some measurements and head over to Lowes or Home Depot for customized shelving units, including one deep enough to serve as a desk.
Depending on the size of your closet, you may want to remove the doors and pretty up the back wall with a coat of paint or some peel-and-stick wallpaper (Wayfair has a variety of options.)
You can also paint the door-frame so that your office looks more picturesque. When it comes to lighting, swap out any overhead lights for a softer, more decorative pendant light.
If DIY shelving is daunting, IKEA's ALGOT system makes it easy to install your tiny desk wall unit.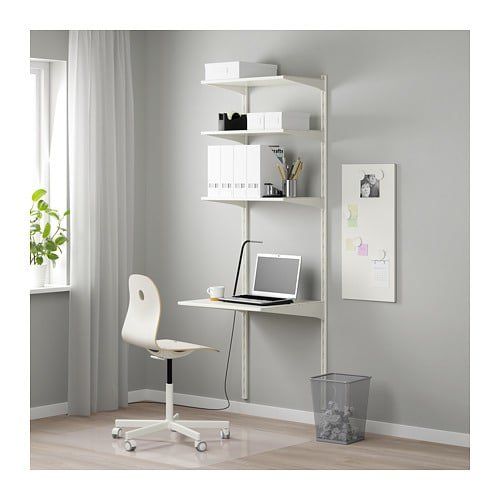 ALGOT Wall upright/shelves - IKEA www.ikea.com
If your closet isn't very deep or wide, you can keep it simple by purchasing a narrow, laptop or "mini" desk. This West Elm version is only 20" deep and 36" wide.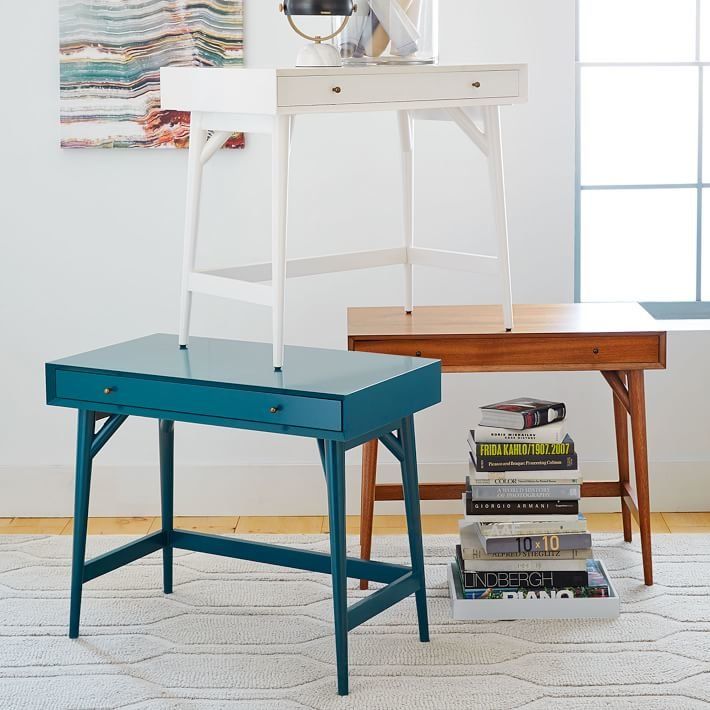 www.westelm.com
IKEA's laptop desk is even narrower at 14 1/8 inches deep.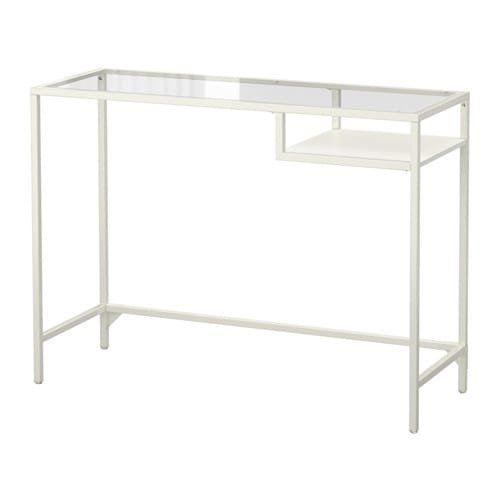 VITTSJÖ Laptop table - white/glass - IKEA www.ikea.com

The Nook Look
Is there an awkward indentation or an unused corner in one of your rooms? How about a space under a staircase or lofted area you've totally neglected? These are all ideal spots for a tiny office.
Desk nooks can be placed anywhere—even in the kitchen and can serve dual purposes as eating spots as well. One thing to consider is your light source. If you work better in front of a window, find the brightest spot in your place and set up shop.
The key is to keep your newly designated desk as minimal as possible. In addition to a desk surface, all you need is a small lamp and a few key sources of inspiration: A framed photo, a small plant, a decorative cup of pens. Make sure there's a uniformity to your look and keep the paperwork hidden away: a clean desk area = a clear mind.
If you're looking for some ready-made office nooks, The Container Store has a built-in version they'll install for you.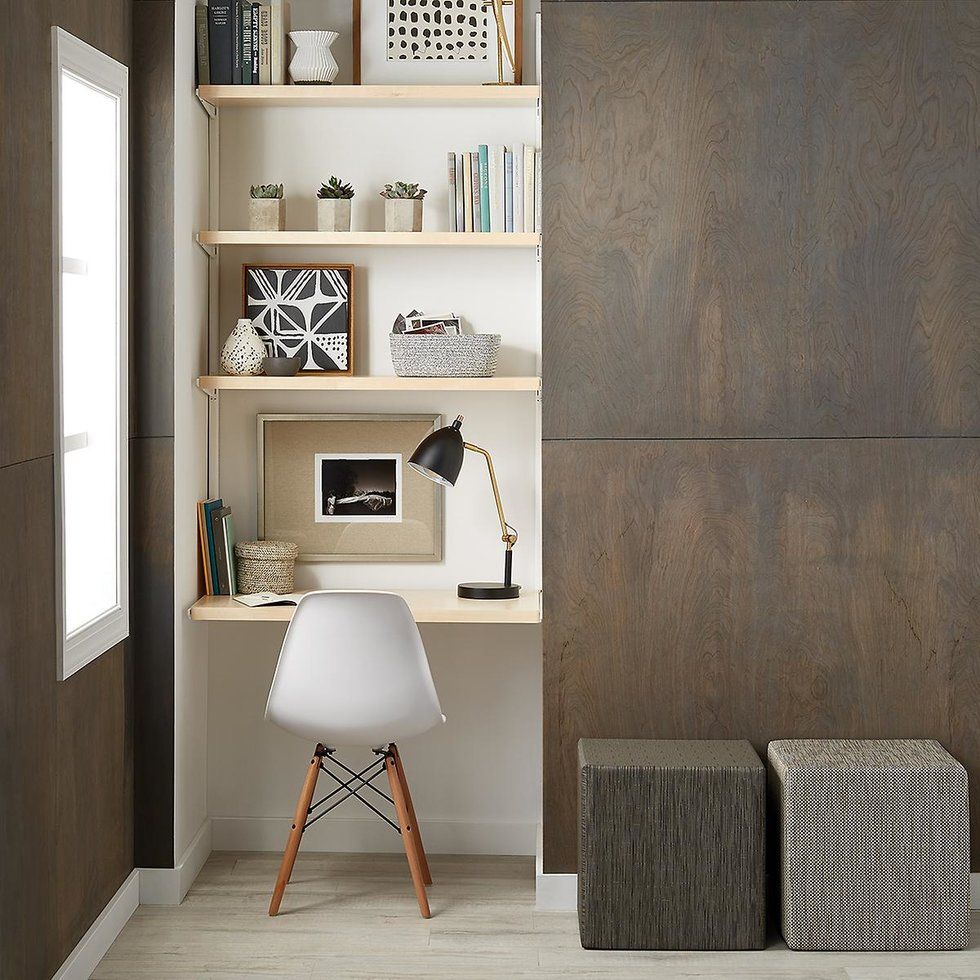 images.containerstore.com
You can also keep it understated and simple with a simple corner desk, or a floating corner desk area.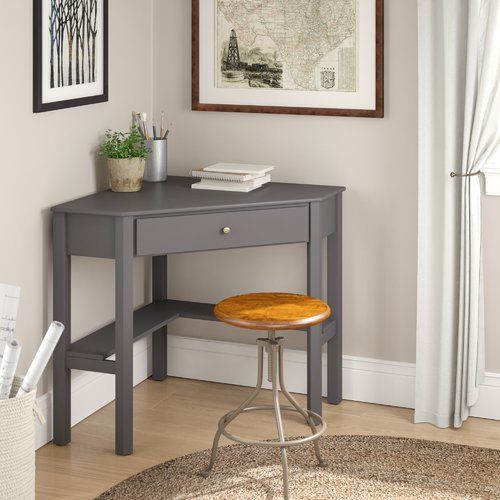 Wayfair.com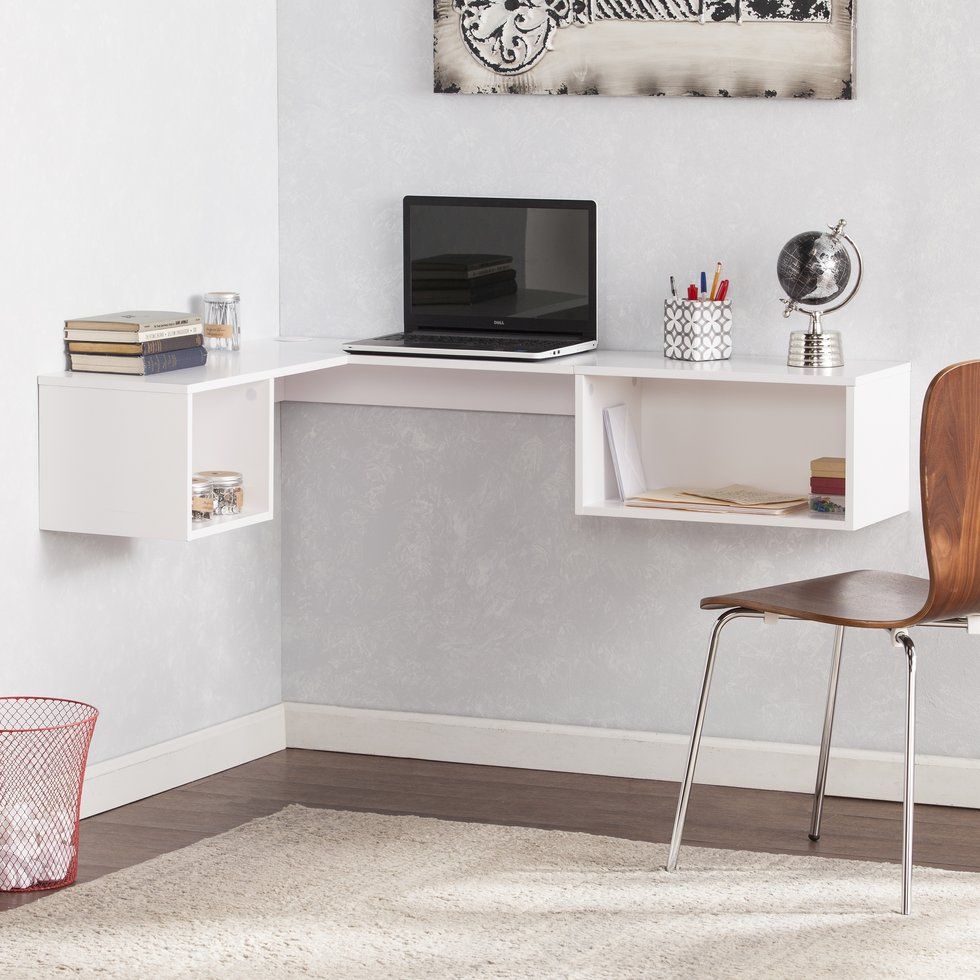 Overstock.com
The Hideaway Desk

Your home office doesn't have to be on display 24/7. In fact, there's something comforting about putting your work away when you're finished with it. These days, there are plenty of ways to do just that—by blending your desk into your cabinetry or walls.
You can even disguise your desk as a cabinet in your own bookcase.
Something to keep in mind if you're hiding your desk: finding a desk chair that can also double as a side chair. You might want to skip the wheeled office versions and instead go for a cozy side chair or an extra dining chair draped in faux sheepskin that can double as seating for guests when your office is closed for business.
Depending on how much space you have for your desk area, you can score a bookcase with a flip-top desk like this one from Walmart.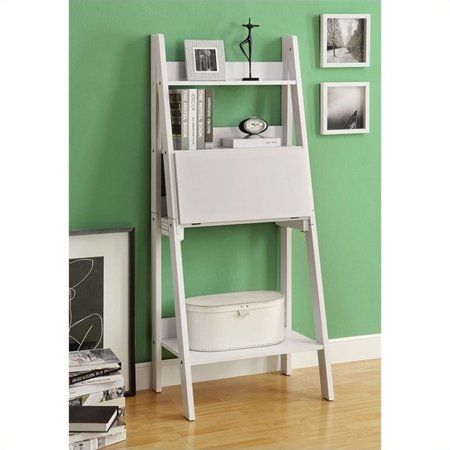 Walmart.com
Meanwhile, Wayfair's wall-mount desk converts to a wall cabinet in seconds flat.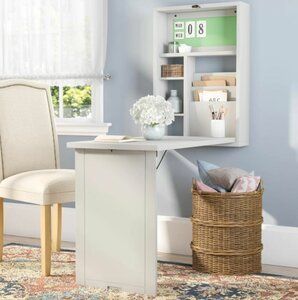 Wayfair.com
Some desks double as armoires, which make them particularly bedroom-friendly.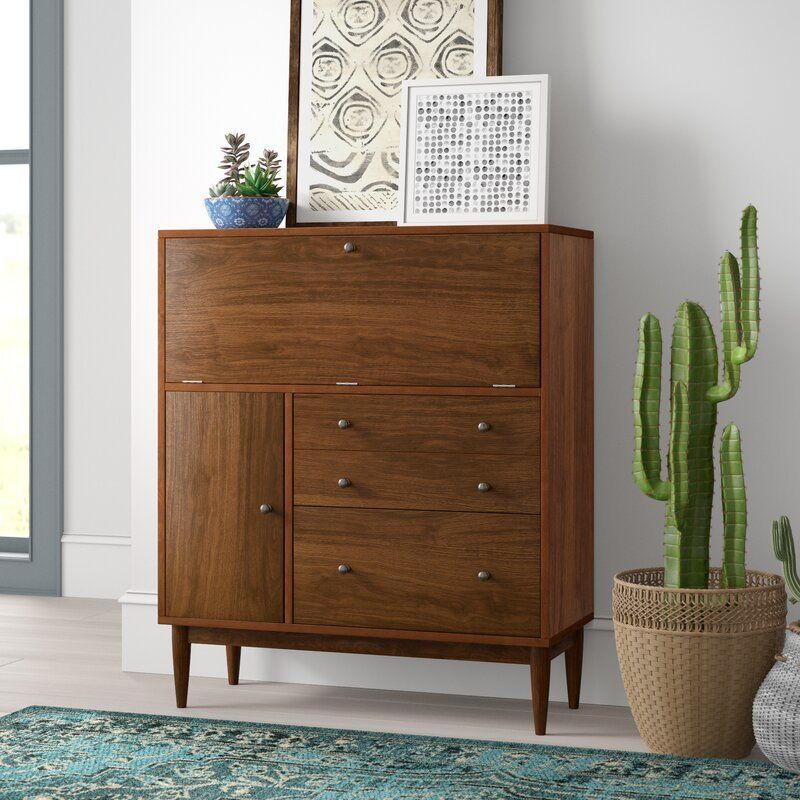 Natalie Standing Accent Chest www.wayfair.com
Others, like this one from AllModern, convert from a desk console to a dining table when guests are ready to get their grub on.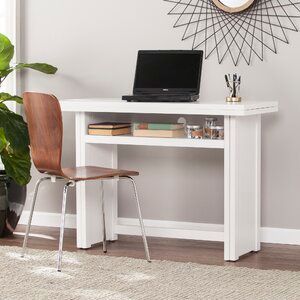 AllModern.com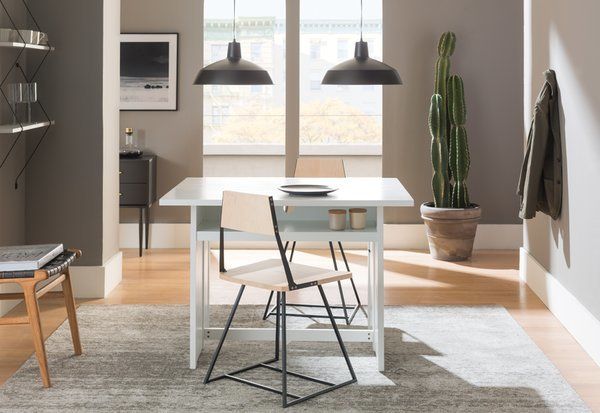 AllModern.com
So now you know, home offices aren't just for people with boatloads of square footage. Sometimes, the smaller the area the more creative you can get.