Working all day is demanding, so keeping energized and focused is the key to staying on the ball and bring as productive as possible. Adequate sleep is always helpful, as is properly (and naturally) fueling our bodies so we can deliver our A game from the day's first pitch right through until the final stretch.
Swigging artificial "energy" drinks and munching on sugary candy filled with who-knows-what is not a healthy way to keep your body going strong and your mind sharp. Go natural and not only will you feel great, but your brainpower will be running on all cylinders from dusk 'till dawn.
These 3 all-natural foods will keep your concentration clear and your focus fresh. Plus, they taste great and contain body-boosting benefits. Eat up and perk up for all day alertness and action. It's as easy as A, B, C!
Avocados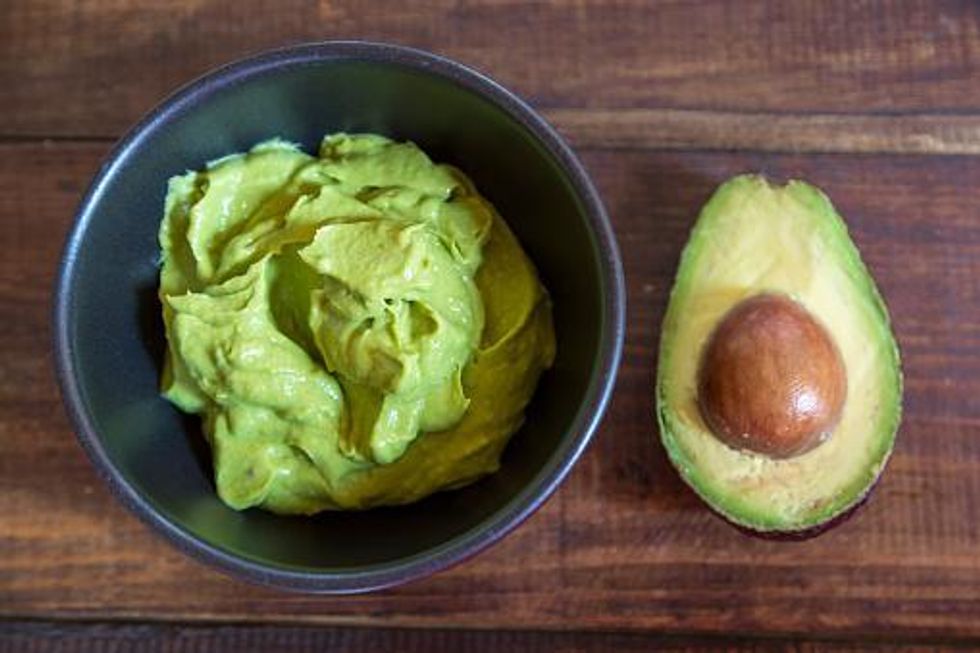 If you love guacamole, you're in luck! As per Dr. Axe, "Avocados are packed with monosaturated fats or the "good" kind, keeping blood sugar levels steady." You won't get that dreaded slump other foods can deliver after digestion. In addition, the vitamin K and folate help improve brain cognitive function, working on memory and concentration.
Dice some ripe avocados in your salad or even blend into a creamy smoothie. Avocados will keep your belly full and your brain at its best.
Blueberries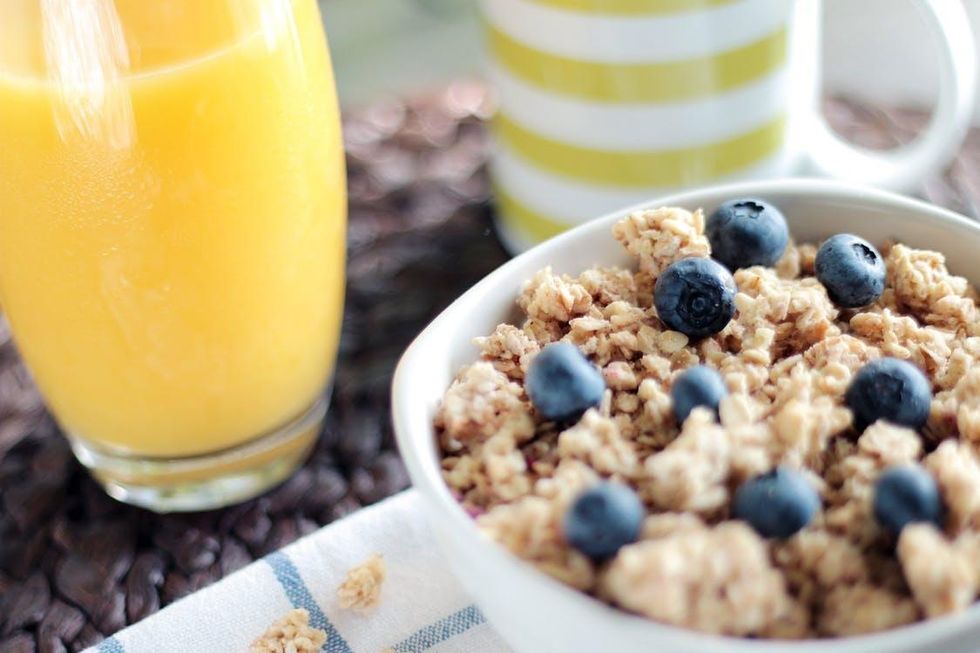 Delicious, full of vitamins, and low in calories, blueberries are the perfect food to keep your mind quick all day long. According to Authority Nutrition, "The antioxidants in blueberries seem to have benefits for the brain, helping to improve brain function and delaying age-related decline."
Dr. Axe adds, "Because of their high levels of gallic acid, blueberries are especially good at protecting our brains from degeneration and stress."
Snack on a handful of nature's candy mid-morning, mix into a cup of yogurt, or bake into a low-fat muffin for an on-the-go breakfast that will keep you on your toes from the brain down.
Celery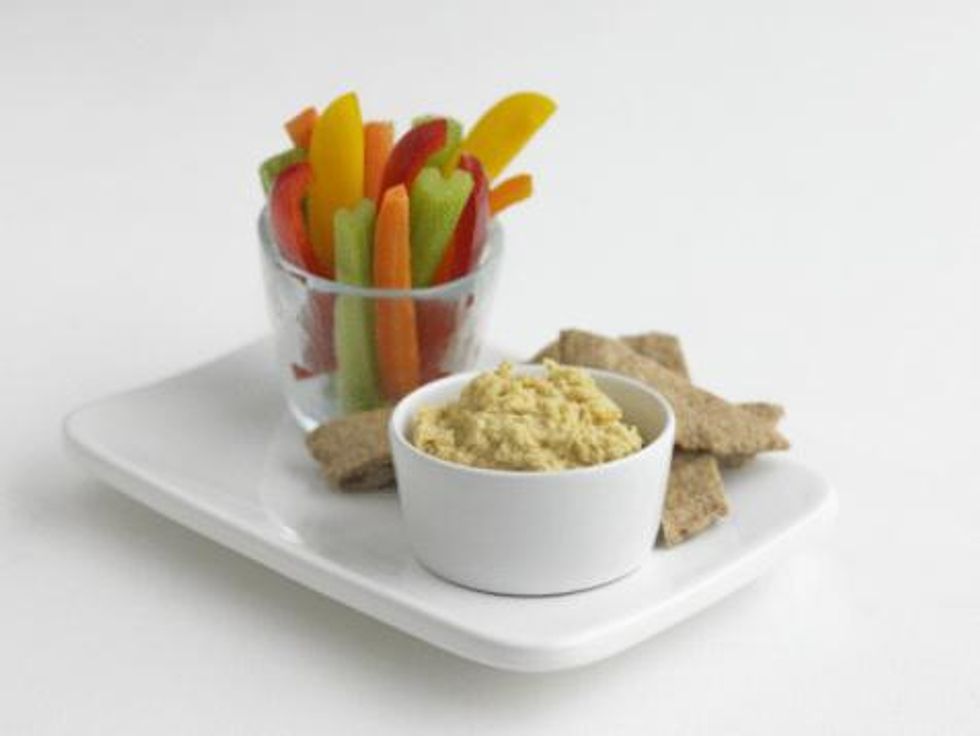 Mom always told you to eat your veggies, and she may have been on to something. According to Mercola, "Celery is a rich source of luteolin, a plant compounds that may calm inflammation in your brain, which is a primary cause of neurodegeneration."
Luteolin can also be found in carrots and peppers and help counteract the onset and progression of memory loss. Dice some celery into your salad or fill the middles with peanut butter or cream cheese.
Be sure you're prepped with these office lunch must-haves so you can bring your mind-boosting goodies with you every day.
Munching has never been so good for the mind!
Getty Images/Maria Stavreva
Whether you're leaving a job involuntarily, departing for something new, or just want to prepare for the unknown, it is smart to understand all your options regarding your 401k.
<h2>Leave It Where It Is</h2><p><a href="https://www.irs.gov/retirement-plans/401k-resource-guide" rel="noopener noreferrer" target="_blank">401k plans</a> differ based on the employer, but most will give you the option to leave your 401k where it is even when you don't work for them anymore.</p><p><div id="ezoic-pub-ad-placeholder-129" style="width: 100%;"> <!-- /10937338/Paypath/post-page-in-content-1 --> <div id="adslot" style="text-align: center;"><script>moreContentIC1()</script></div> </div> <!-- End Ezoic - In-Content 1- mid_content --></p><p>Depending on the 401k's money options, your money might be better off in the investments at your old job than moving it elsewhere. If you are happy with the investment options in the existing 401k, but not necessarily with your other options, it may be best to stay put. I personally did this with an ex-employer's 401k, because I was happy with the expense ratios and investments they offered. </p><p>Larger employers tend to offer 401k programs at lower fees. Compare any fees from your previous employer's 401k plan to whichever vehicles you are considering transferring to first. To do so, check the expense ratios of the mutual funds offered in both plans. </p><p><div id="ezoic-pub-ad-placeholder-131" style="width: 100%;"><!-- /10937338/Paypath/post-page-in-content-2 --> <div id="adslot" style="text-align: center;"><script>moreContentIC2()</script></div></div> <!-- End Ezoic - In-Content 2 - long_content --></p><p>Depending on how much money is in your 401k at the time you leave, it may not be a good idea to leave it and do nothing. Often, accounts with balances of $5,000 or less may be closed automatically. If this happens, the employer may end up sending you a lump sum check, or deposit the money into an IRA in your name. It's best to check with your employer first.</p><p>Know that you won't be able to make more contributions to the existing 401k once your employment ends. Withdrawal options are also limited. 401k benefits, such as retirement loans, are usually not allowed once you are no longer actively participating in the plan.</p><h2>Roll It into a 401k with Your New Employer</h2><p>Simplicity is the key to easy 401k management. The standard routine for 401ks when you switch jobs is to roll it into your new employer's retirement plan. </p><p><div id="ezoic-pub-ad-placeholder-133" style="width: 100%;"><!-- /10937338/Paypath/post-page-in-content-3 --> <div id="adslot" style="text-align: center;"><script>moreContentIC3()</script></div></div> <!-- End Ezoic - In-Content 3 - longer_content --></p><p>Having just one 401k to manage can be beneficial if you don't continuously dedicate time to review all your accounts. However, as we mentioned before, you should closely compare expenses and investment options before making that decision. </p><h2>Roll It into an Individual Retirement Account (IRA)</h2><p>You also have the option to roll over the funds from your 401k into an <a href="https://www.fidelity.com/building-savings/learn-about-iras/overview" rel="noopener noreferrer" target="_blank">IRA account</a> with a bank or brokerage firm, where your money will continue to grow tax-deferred.</p><p>One possible benefit of an IRA rollover is the plethora of investment options available to you. Many 401ks are limited to just a handful of mutual funds and bonds, whereas IRAs give you more choices. </p><p>Likewise, many 401ks limit the number of times in a year you can make investment changes (known as portfolio rebalancing). With IRA accounts, you're not limited to a select amount of times you can make such changes, giving you more freedom and flexibility with an IRA.</p><p>Many brokerages and banks are known for giving out incentives to new customers — and there's no shortage of handouts when it comes to opening a new IRA with them. You may be able to snag yourself a bonus while gaining more control over your retirement money. </p><p>As promising as IRA rollovers can be, it's not always going to be the best option for 401k funds. For example, let's say you've left a job for another and you're debating moving your previous 401k into an IRA or your new employer's plan. Always take into consideration employer matching contributions. Most employer's 401k programs will contribute a certain percentage or match what you put into the account. For example, let's say the program will match up to 6% of your contributions, and you contribute 6% of your salary that year which ends up being $3,000. With the employer matching contributions, you end up gaining another $3,000 for the year. If you choose the IRA, you could possibly miss out on a ton of money. </p><h2>Take the Money</h2><p>You always have the option to simply close out your 401k when you leave your job, but this is almost always a bad choice. </p><p>If you decide to take the cash when you aren't 59 ½ or older, then you will end up paying an <a href="https://www.irs.gov/newsroom/early-withdrawals-from-retirement-plans#:~:text=If%20a%20taxpayer%20took%20an,Nontaxable%20Withdrawals." rel="noopener noreferrer" target="_blank">excessive amount of taxes along with penalty fees</a> that are usually around 10%.</p><h2>Your Next Steps </h2><p>Once you have decided which rollover option to take, your first step is to set up the new account. When the account is opened, the new provider will provide you with instructions to transfer the money. Usually, this means you are in charge of contacting the former employer's plan administration and letting them know you need to make a direct rollover. </p>