Imagine you are a twenty-something post-grad that has just moved to the big city. You just got your first "real" job, and you are on the hunt for an apartment. You find a place you love, but the landlord ends the conversation asking if you have a renters insurance policy in place. A what?! Why would you possibly need renters insurance? Doesn't the landlord have everything covered in their homeowner's policy?
Renters insurance is a type of property insurance that can cover the loss of your personal belongings, liabilities, and living expenses. We'll break down what renters insurance does and doesn't cover to help you determine whether or not you, the tenant, will need it.
Unbeknownst to many renters, your personal property is not covered by your landlord's homeowner policy. This means that if you lose all of your possessions in a house fire, you will not be paid out by your landlord's insurance company.
Renters insurance covers you against losses from fire or smoke, lightning, vandalism, theft, explosion, windstorm, and certain types of water damage. In fact, most policies will cover your items even when they aren't on the property premises. Was you laptop stolen on vacation? You are covered under your renters insurance!
There are two options when choosing personal property coverage through renters insurance: replacement cost and actual cash value policies.
Replacement cost policies will cost more out of pocket, but they provide a large enough payout to replace the damaged or lost items at full retail price. Remember that laptop that was stolen on vacation? Even though it was three years old, you get the brand spanking new replacement.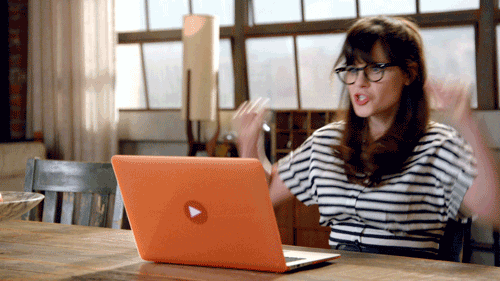 Actual cash value policies will save you a bit on your premiums price; however, they will only pay out based on the value at the time the policy is taken out, minus depreciation value. With this type of policy, your stolen laptop probably will only get you a payout of about a quarter of what you purchased it for. You can use this handy depreciation calculator yourself to estimate the actual cash value of your personal belongings.

Liability insurance also comes standard with renters insurance policies. It protects you from any potential lawsuits from bodily injury and property damage that occurs on the premises. If you accidentally start a kitchen fire while cooking dinner, or your best friend's girlfriend slips and falls down your wet stairs due to the melting snow that was tracked in, then your renter's liability insurance can cover you if you are sued for medical payments or for the property damage. It can even cover your legal defense fees.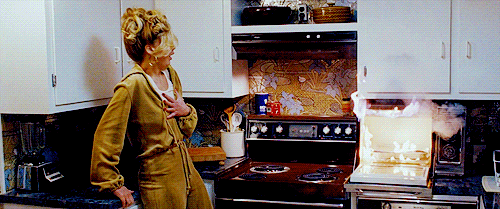 Additional living expense coverage also comes standard in renters insurance policies. It provides financial coverage when you have to temporarily live elsewhere in the case of damage to the property at which you reside. Some examples of what costs are covered are the following:
Hotel bills, or temporary rentals
Costs of eating out due to loss of kitchen
Laundry bills
Furniture rentals
Storage costs
Pet boarding
Mileage
Utilities
The amount the insurance company will pay out on expenses for this coverage depends on the difference between what you would typically pay for these costs versus what you would pay during the displacement.
Now that you understand the basics of renters insurance and what it covers, do you think it's worth it? You might still be up in the air, especially because renters insurance is probably super expensive, right? Wrong!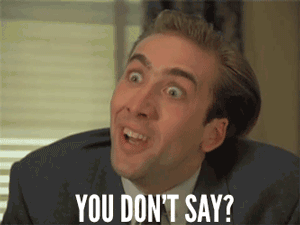 A survey conducted by Nationwide found that 75 percent of those without renters insurance don't realize they can get monthly coverage for as little as the cost of a pair of movie tickets.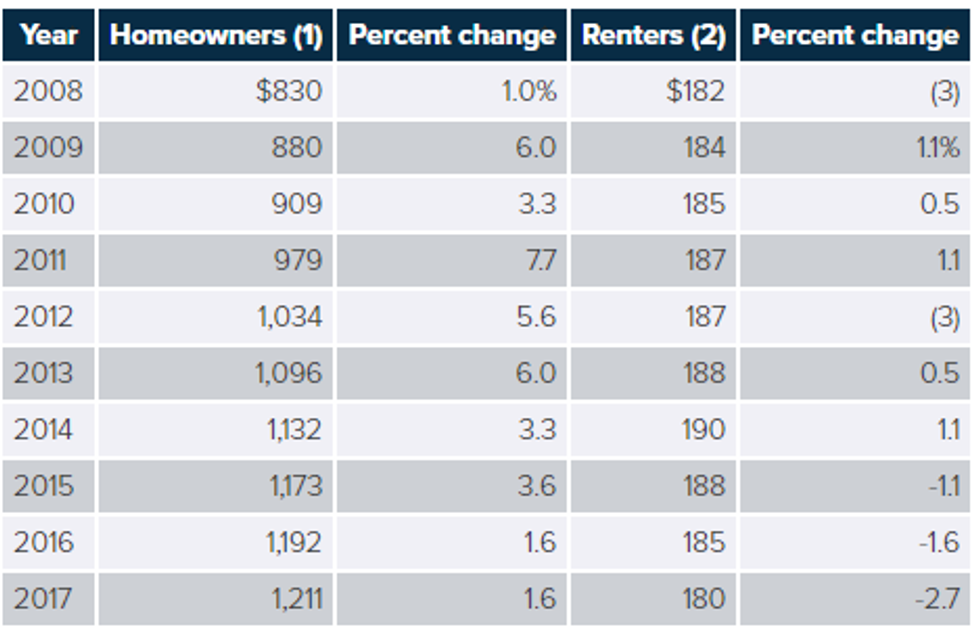 The average cost of renters insurance in 2017 was $180 a year, or $15 a month.

Many insurance companies offer discounts if you bundle other insurance policies, such as your car insurance with your renters insurance. Also, things like security systems, deadbolts, and smoke detectors can often give you a discount on the price tag.
Still not sure if you need renters insurance? I suggest doing the following:
Create a home inventory list of all of your belongings. There are tons of apps that make this part easy, such as Home Contents.
Write down the value of each item you want to be replaced if your apartment was to, let's say, burn down. If you don't know what you bought it for, look up the value online.
Include receipts and appraisals when you can, especially for any high priced items.
Save pictures of all the items (the app will help with this, too).
Creating this home inventory list will be important and make your life a heck of a lot easier if you do get renters insurance. But more importantly, it can give you an estimate of the price of your personal belongings.
So maybe you don't think you need renters insurance if you do not have a high value on your belongings. But I bet you might be surprised at how much money is invested in those items!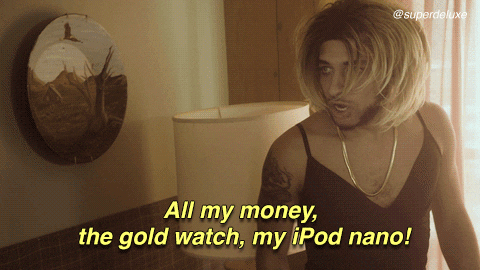 In short, renters insurance is most likely worth it. Although it's not a necessity, the value of being covered for potential personal property loss, accidental liabilities, and financial coverage in the event of a catastrophe is well worth the low annual premiums. And it may someday save you thousands of dollars. If you are a current renter, do yourself a favor and get some insurance quotes today!
<
Your phone is getting larger, the world is getting smaller, and every app developer is competing in a large pool of identical clones. Whether you have an IOS or an Android, your app store is overflowing. It doesn't matter if you're browsing for "Productivity," "Games," or yet another photo-editing app (we don't judge), the choice paralysis alone is enough to force you into a hasty purchase. Even if you're savvy enough to know that reviews are not always trustworthy, the temptation to see for yourself if an app is worth its cost is greater when the price tag is only $0.99 or $1.99. But of course, that's exactly what app developers are counting on. All in all, app shopping can be more frustrating than mining the depths of Amazon when all you want is to restock your dish soap but end up checking out with an espresso machine.
The secret to savvy app shopping? Depending on what kind of app you're looking for, some types are more worth your money than others.

Best
Weather Apps: Free weather apps are often laggy and inaccurate, so if your daily routine requires you to be on-the-go, it's worth the investment not to get caught in the rain in the middle of your work day. For $4.99, the Carrot weather data app is both a predictor of capricious Mother Nature and a game. Dark Sky, on the other hand, is so specific in its location that it can keep you up-to-date about temperature changes and weather conditions no matter where you are for $3.99.
Directions: DON'T TRUST GOOGLE MAPS. Free map and direction apps aren't just laggy; they're often downright inaccurate. Updated maps can keep you informed about traffic conditions, construction work, or other inconveniences that would otherwise severely delay your plans. Some apps like Guru Maps Pro cost a hefty $49.99 in exchange for minute details and offline access, while other simpler GPS systems are available for both Android and IOS.

Security:
Big Brother may not be personally targeting your data and whereabouts, but he is interested in selling your information to literally whoever is willing to pay. Invest in password protectors and privacy apps in order to keep your data private. LastPass Premium may cost
$36.00
annually, but it includes a password manager. Other than that, many anti-virus programs now come with mobile protection and password protectors. Be sure to check for that specification when you're shopping for the best program.
Worst
Cloned Games: We get it, games are great. Why on Earth does your phone need Internet if you're not going to kill time playing puzzle games while waiting in line at Target? But be careful about what games you invest in. Many let you play lower levels, just enough to get sucked in, and then hit you with a pay wall. Just be wary; some of the most popular iPhone games are really just rip-offs of other games. This not only steals your money in exchange for a subpar game; it rips off developers.
Fake Security Apps: At worst, a fake security app will steal the very data you're trying to protect. At the very least, it will steal your money in exchange for a pretty icon on your phone that looks legitimate but actually does nothing for your security. Take an extra hard look at the developer and see what else they've produced before you buy.
Photo Editing: This can be a toss-up, depending on your love of selfies. Admittedly, if your job or creative hobbies involve visual arts, it might be worth investing in a reliable editing app. But you know you'll be using it for selfies. Leave the 'gram alone.
Losing your wallet is a terrible feeling.
One moment you're on solid ground, going about your daily business, and the next, you're in free fall. If you're in this situation, frantically searching through your pockets and coming up empty, realize that most of us go through this at one time or another. Here are some steps to take to make sure you minimize the amount of time and money you spend making up for your carelessness.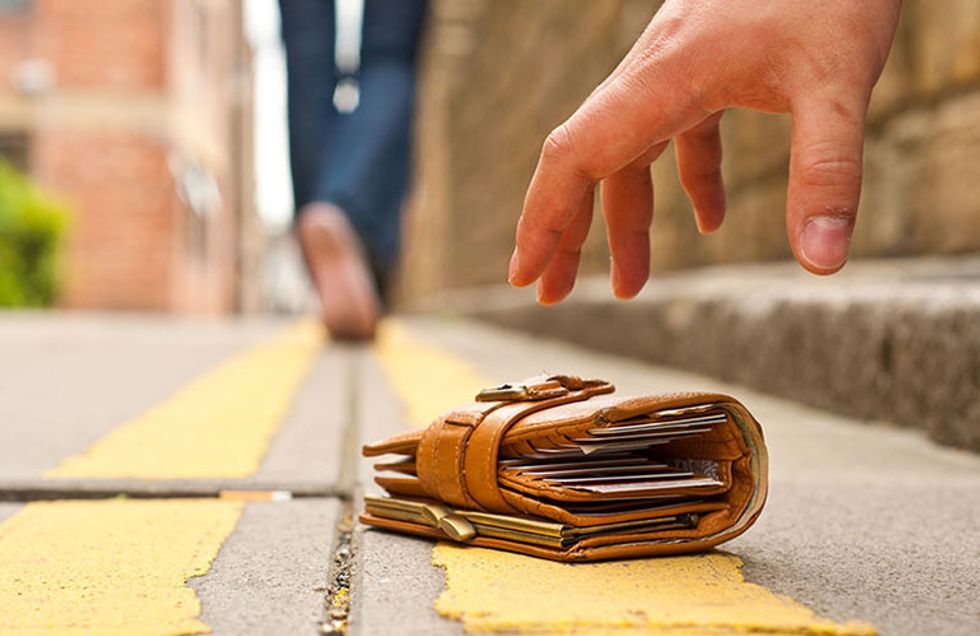 Readers Digest Asia
Part 1: Evaluate the situation
Don't Panic
If you've lost your wallet, don't panic. Take a deep breath. Losing a wallet isn't fun, but if you do this right, the consequences will be relatively minimal.
2. Check to make sure the wallet is lost
Before you dive in, do a quick search to check and see if you can find the wallet. Call the last few places you remember making a purchase or using your wallet, even if you're sure they're not there. Check all your bags, pockets, and every nook and cranny you can think of.
Part 2: Deal with your credit cards
3. Check your bank statements for charges
Whether you had a MetroCard, a social security card, a license, or three old sticks of gum in your wallet, you'll want to take stock of what you've lost. If you had your key in your wallet, consider changing your locks. Consider changing your passwords to any accounts that might have been connected to your bank information. Take note of any lost library cards, medical insurance cards (you'll need to cancel those too if they were lost), or other cards that might be important, and notify those organizations as needed.
4. Cancel or lock your credit or debit cards
This is a quick, easy, and important step you can take to prevent any fraudulent charges. Most banks allow you to lock or cancel your cards quickly via their website. If you think your wallet is lost somewhere in your house, not stolen, locking the cards is a good way to avoid having to order new ones. However, if you see fraudulent charges, cancel the cards immediately.
5. Call your bank
When you call your bank, tell them that your wallet was stolen, even if you aren't sure thats what happened. During the call, you can also put in an order for an expedited card. Once you report a lost card, you cannot be held liable for fraudulent charges. Make sure you also let your bank know if you were carrying any blank checks.
6. Contact anyone who might share your cards and let them know to cancel their cards
This step speaks for itself. Also, think of any recurring charges that might run into an issue if your card is canceled and address those as needed.
Part 3: Deal with your other cards and lost items
7. Make a list of everything that was in your wallet
Whether you had a MetroCard, a social security card, a license or three old sticks of gum in your wallet, you'll want to take stock of what you've lost. If you had your key in your wallet, consider changing your locks. Consider changing your passwords to any accounts that might have been connected to your bank information. Take note of any lost library cards, medical insurance cards (you'll need to cancel those too if they were lost), or other cards that might be important, and notify those organizations as needed.
8. Contact the DMV about your drivers' license
Most people carry their licenses in their wallet, so you'll probably want to get in touch with the DMV. To replace a driver's license, you'll often need to visit the DMV in person (be sure to bring your birth certificate and social security card or military ID). Every state has different DMV requirements, so check yours out
here.

Part 4: Get the legal details in place and consider identity theft
9. Inform the authorities
You'll want to file a police report when your wallet is lost, especially if identity theft is a risk. Call your local police department's non-emergency number and ask them to file a report. You'll need to make the report in whatever area you think you lost the wallet in.
10. Inform the social security organization
If you lost your social security card, immediately report that to the Social Security Administration.
11. Create a fraud alert
Losing your wallet means you're entitled to a free credit report and fraud alerts. Even if you've canceled your cards, it's a good idea to put a fraud alert on your account, which will be free for 90 days and will alert you in the case of suspicious activity. Call these numbers to do so:
Equifax®: Equifax.com/CreditReportAssistance
1-888-766-0008Experian®: Experian.com/fraudalert; 1-888-397-3742
TransUnion®: TransUnion.com/fraud; 1-800-680-7289
Part 5: Damage control
12. Figure out what you need to do now
As you wait for your cards to arrive, you might be wondering how you're going to pay for everything. Most of the time, if you know your social security number and have some form of identification, you can go to the bank and get them to pull out money for you. If you're overseas, you can have relatives wire you money through Western Union.
13. Make sure this won't happen again
In the future, consider only keeping a few things in your wallet to minimize the consequences of losing it. Consider also how you might keep your wallet more protected. Realize that there's nothing you can do now except look to the future.