China's economy is the second largest in the world, and with America's economy so beholden to it for supply and stability, the affects of COVID 19 reach far beyond the Chinese borders. As the virus spreads internationally, sectors across the world brace for dips in profit. Things will remain uncertain for weeks to come as we wait to see the full impact of the spread of the virus, but for now, these eight industries have been affected the most by the pandemic.
Luxury Goods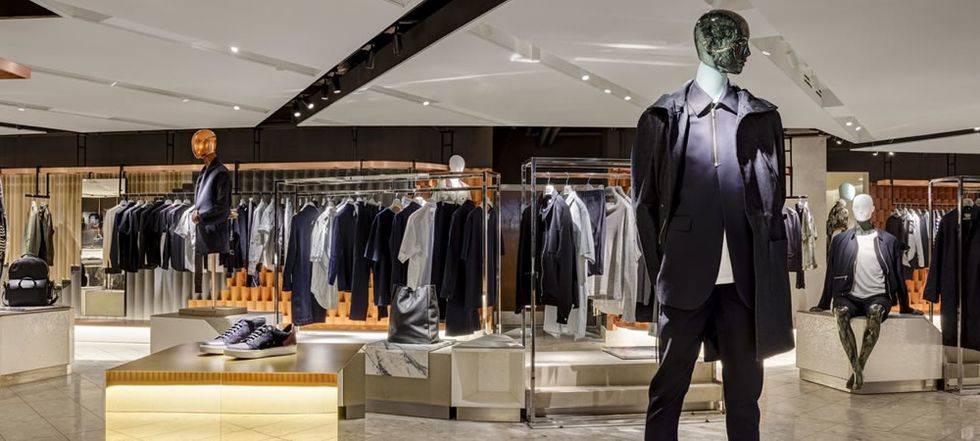 Chinese consumers account for "more than a third of the value of so-called personal luxury goods purchases, which includes apparel, beauty and jewelry," according to Financial Times. Joëlle de Montgolfier, director of Bain's luxury practice, said the coronavirus could have a "double whammy effect" on the luxury sector. "Not only will Chinese people buy less domestically during the key New Year shopping season, they will also have to cancel trips abroad, during which they often buy luxury goods," she said.
Poultry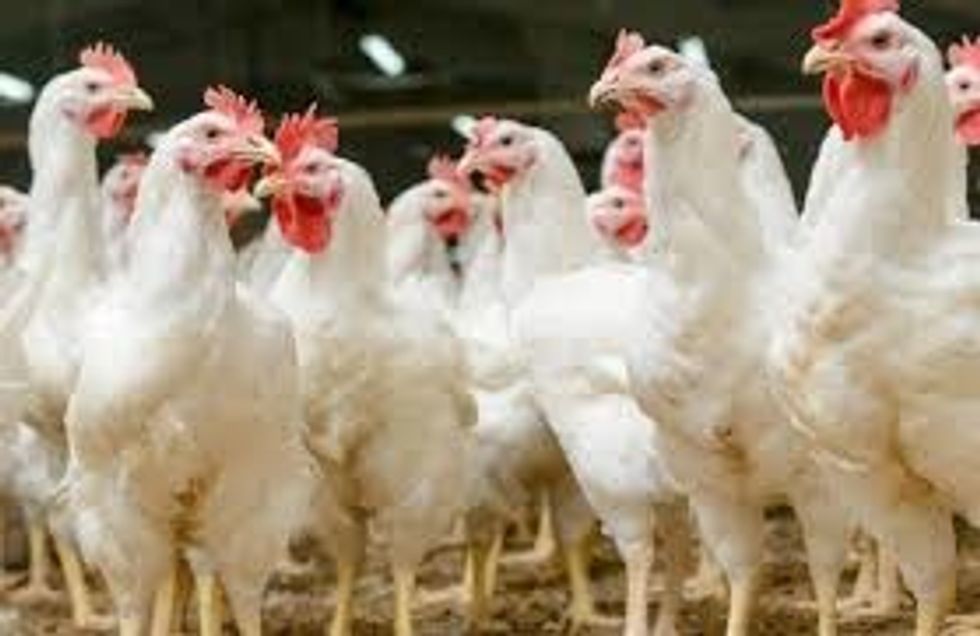 The wholesale price of chicken has dropped as much as 70% in India specifically due to rumors that the virus can be transmitted through eating poultry. Similar drops in the value of poultry have been reported all over the globe, particularly in countries with many cases of COVID-19.
Airlines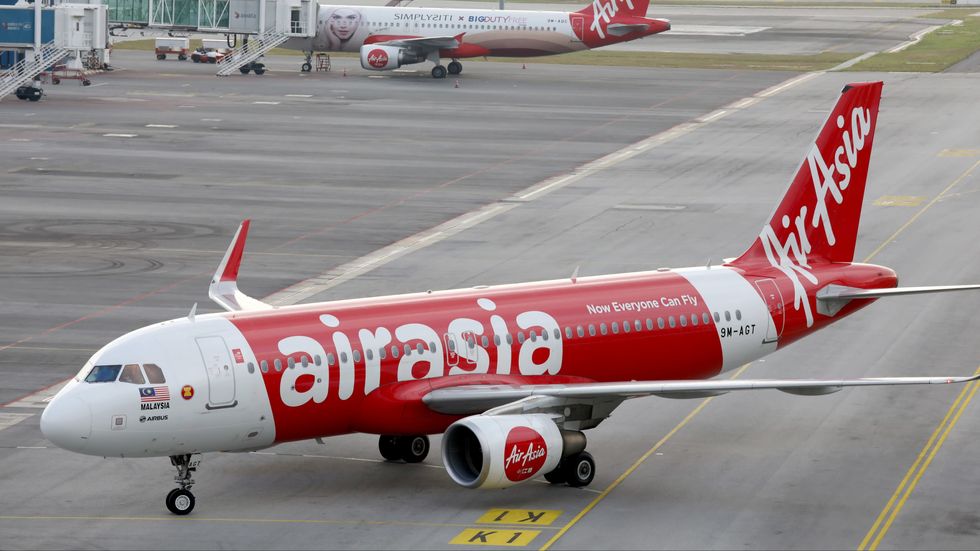 According to the Guardian, "more than 85,000 flights touching China have been canceled in the three weeks since the outbreak closed Wuhan airport on 23 January." While these cancellations have the largest impact on airlines, there has also been a notable decrease in flying globally—not just to China—because of customers fears of contracting the disease. "If people take a view they shouldn't be traveling or shouldn't go to a place or be on planes with people who might have been to certain places, they're less likely to travel," said Andrew Charlton, a Geneva-based aviation analyst. "It's going to have an impact on passenger numbers."
Automobile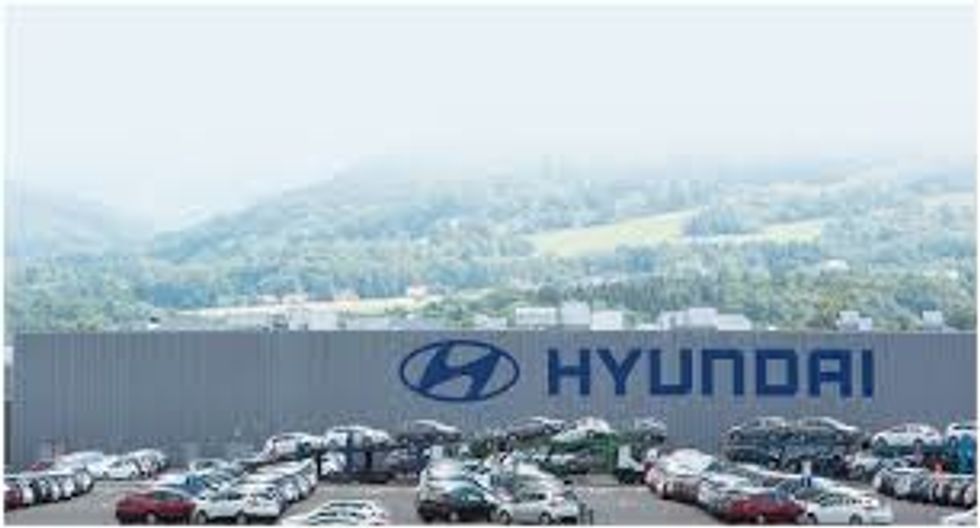 Wuhan (the center of the COVID 19 outbreak) itself is a major hub for the automobile industry, particularly for European carmakers. Renault, Peugeot, Volkswagen, BMW, and Jaguar Land Rover, Honda, have still not reopened factories run with Chinese partners. These delays could be catastrophic to the car industry because "carmakers hold very little stock at their assembly operations, instead relying on just-in-time supply chains that see parts delivered to the assembly plant hours or even minutes before required in the factory."
Oil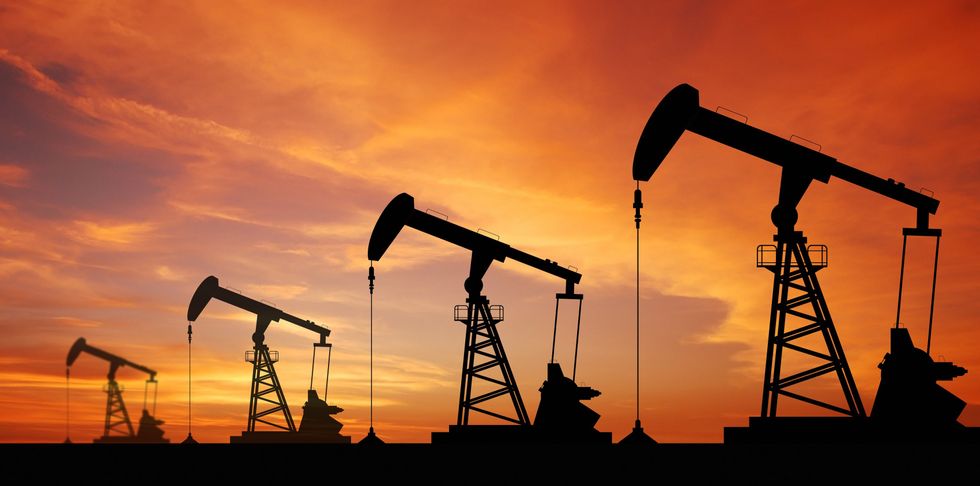 The Chinese were responsible for the majority of the growth in global demand for oil last year, but the International Energy Agency expects demand to fall in coming months for the first time in more than ten years thanks to the far reaching affects of COVID 19.
Cruise Vacations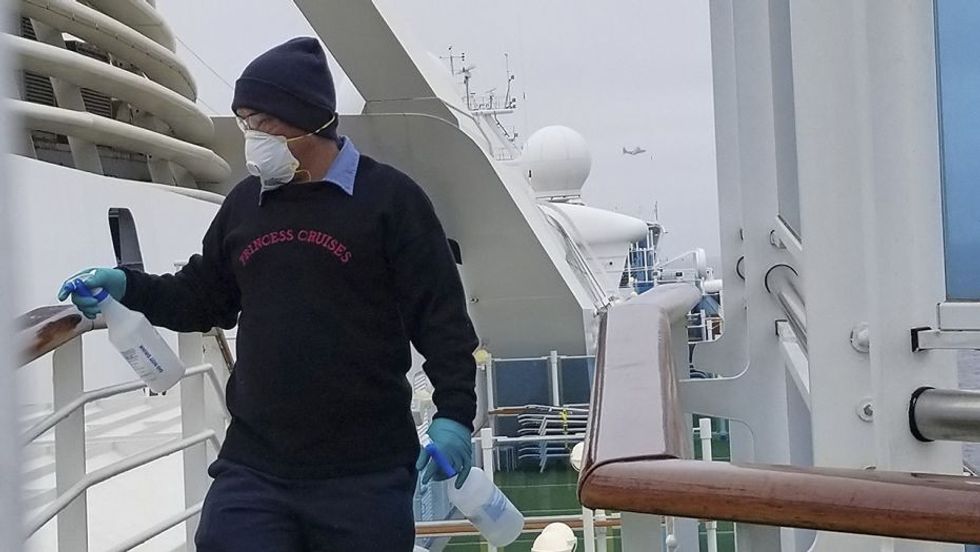 Cases of COVID 19 have been confirmed or suspected on upwards of 5 cruise ships so far, and thanks to the close quarters of these ships, confirmation of the disease results in infected ships being quarantined at sea. Obviously, that makes it an unappealing time to book a cruise, and to make matters worse for the cruise industry the US State Department just put out a statement saying: "U.S. citizens, particularly travelers with underlying health conditions, should not travel by cruise ship." To try to bolster flagging bookings, many cruise lines are now offering major discounts and lenient cancellation policies.
Leisure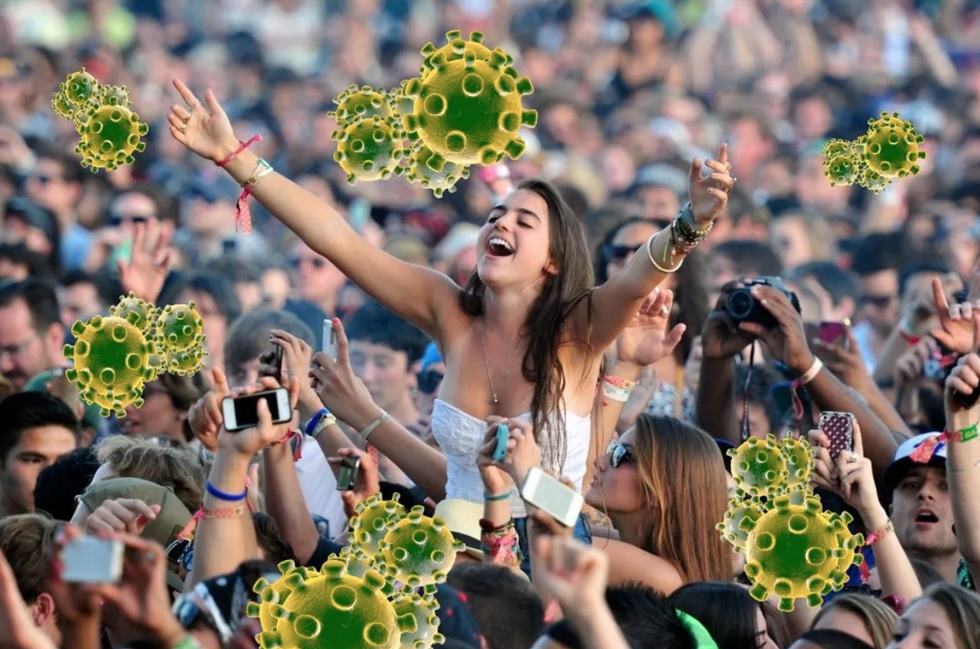 Coronavirus fears have already canceled SXSW, a major American music festival, and it's likely that more festivals will be called off in coming months. The music industry isn't the only leisure activity being affected. Macau, a popular destination for gambling off the coast of China, reported an 80% dip in visitors from China compared to the same day last year. As COVID 19 continues to spread, it's likely that casinos, concert venues, sporting events, theme parks, movie theaters, and other destinations for leisure activities will close their doors across the world.
Banks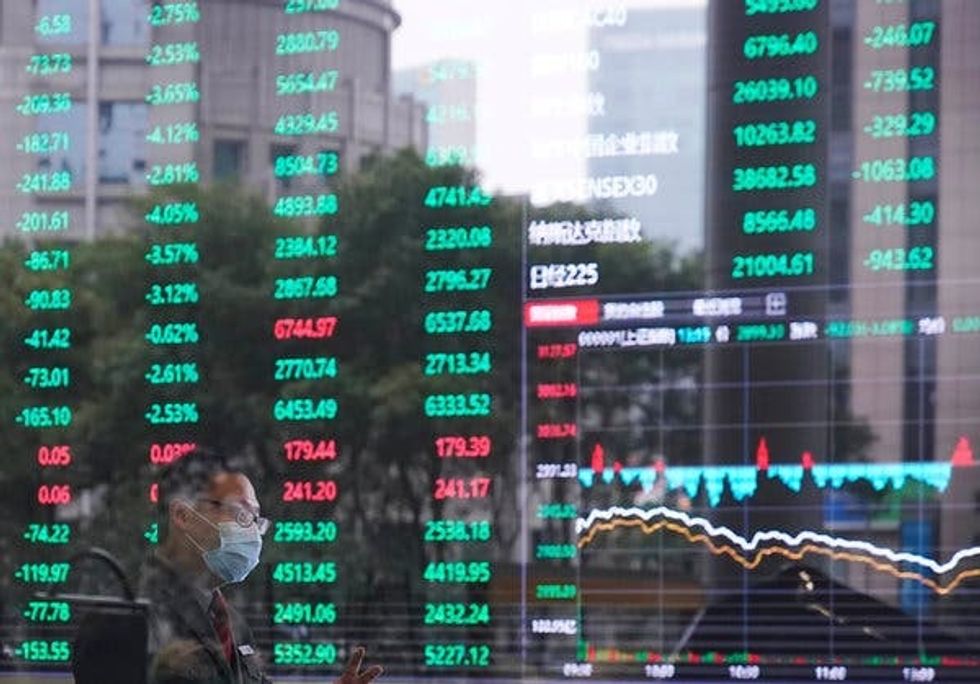 Analysts expect the virus to have a major impact on world banks thanks to rapid slowdown in loan growth and a reduction in fee income. Many banks are also operating below normal standards because of the shuttering of many offices across China and other infected cities. For example, Swiss bank UBS told its workers in Hong Kong to stay home for at least two weeks if they have travelled to China recently.
The great state of Oklahoma is known for two things: Truck accidents, and the truck accident lawyers who fight against them.
But if you're in Oklahoma and you get hit by a truck, as Oklahomans tend to do, how do you make sure that you have the best truck accident lawyer in Oklahoma on your side? No need to fear, you're in the right place (unlike the Oklahoma truck driver at the moment they crashed into you). These are some of the hottest Oklahoma truck accident lawyers in the biz, and they're just a phone call away, ready and willing to take your case!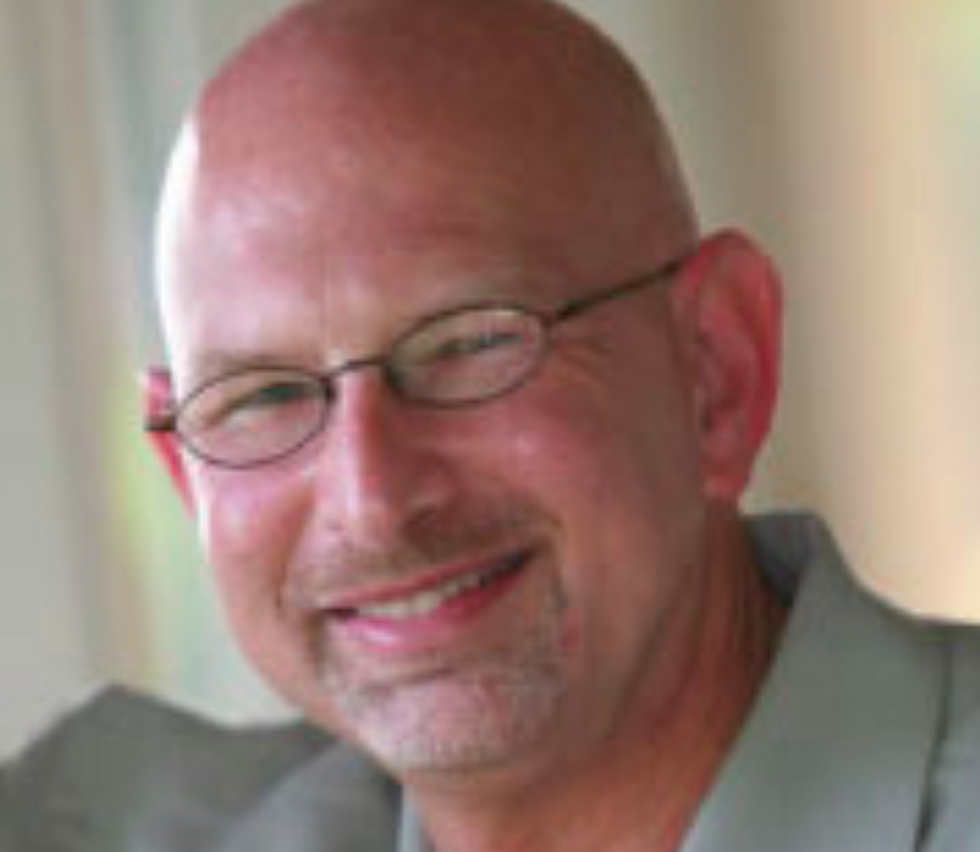 http://usasafetylawyer.com/
Considered by some to be the bad boy of Oklahoma truck accident lawyers, David Bernstein moderates over 250 focus groups at Focus Group Oklahoma, which is kind of like being in a motorcycle gang except more lawyerly. Feared by reckless Oklahoma truckers for his icy gaze and professorial knowledge of personal injury law, David secretly has a heart of gold, spending his free time feeding the hungry with the nonprofit charity he co-founded, Lawyers Fighting Hunger.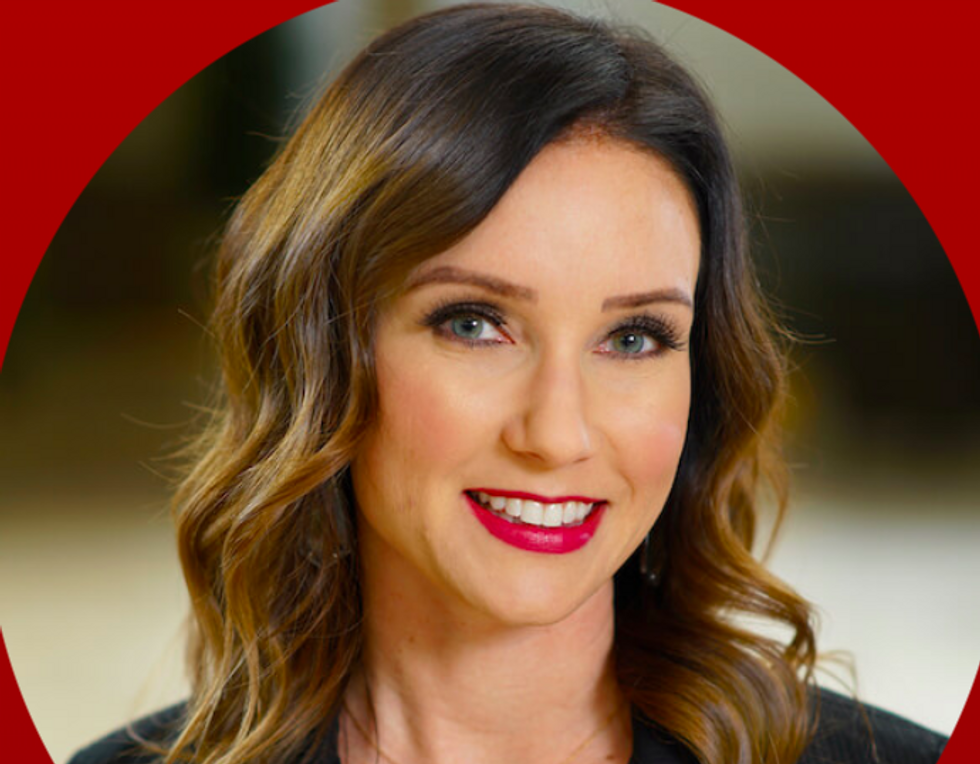 https://mcintyrelaw.com/
Some call her a "prodigy," others say a "wunderkind." But even after being knighted as a "Top Young Professional Under the Age of 40 in 2019," Jordan Klinger clung to the only title that really mattered: "Professional." With a background as an insurance defense attorney, Klinger possesses the unique ability to read the minds of her insurance company opponents in cases related to Oklahoma truck accidents, calculating and destroying their moves before they can even make them.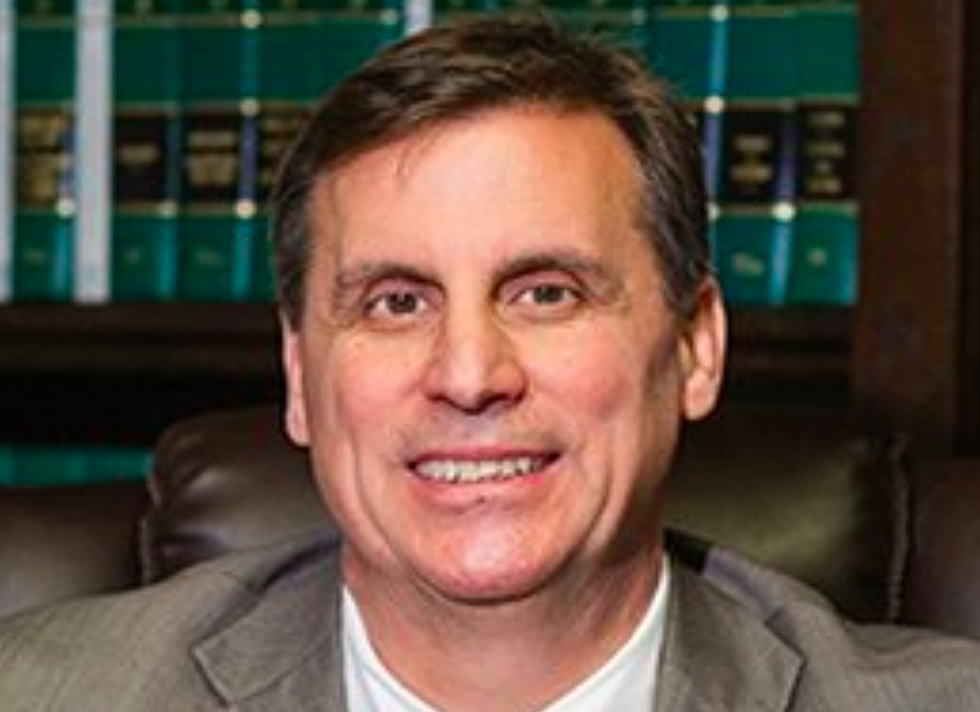 https://cainlaw-okc.com/
There's a saying whispered outside Oklahoma truck stops and courthouse-adjacent bars: "You'll never see the Full Monty coming." Those who tell such tales are, of course, referring to Oklahoma truck accident lawyer Monty L. Cain. As the legends go, Monty was a normal petroleum industry worker until, one day, he fell into a vat of toxic petroleum, giving him the ability to transform into a gaseous state and an undying vengeance against Oklahoma truckers who accidentally hit people. The accounts are entirely unconfirmed, but one look at Monty and you'll know it in your heart to be true.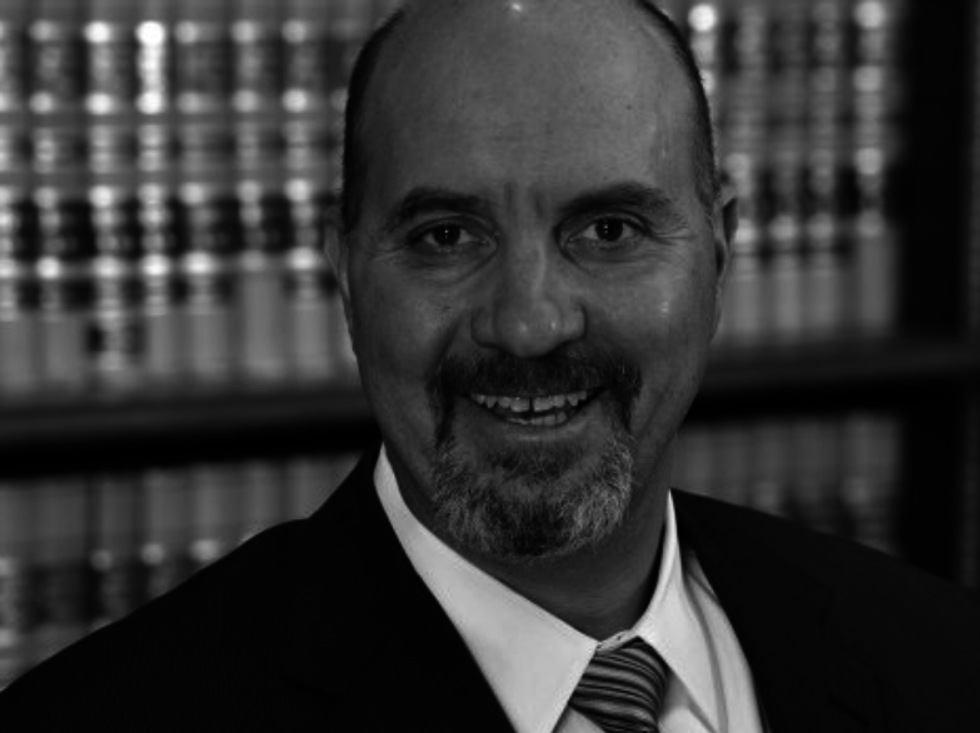 https://stltriallawyers.com/
Always pictured in front of hundreds of books, Gonzalo Fernandez is sometimes said to be the most well-read Oklahoma truck accident lawyer in the world. Fluent in both English and Spanish, and touting an M.B.A. degree alongside his J.D., one could ask Gonzalo any question about law or business administration and expect him to know the answer off the top of his head.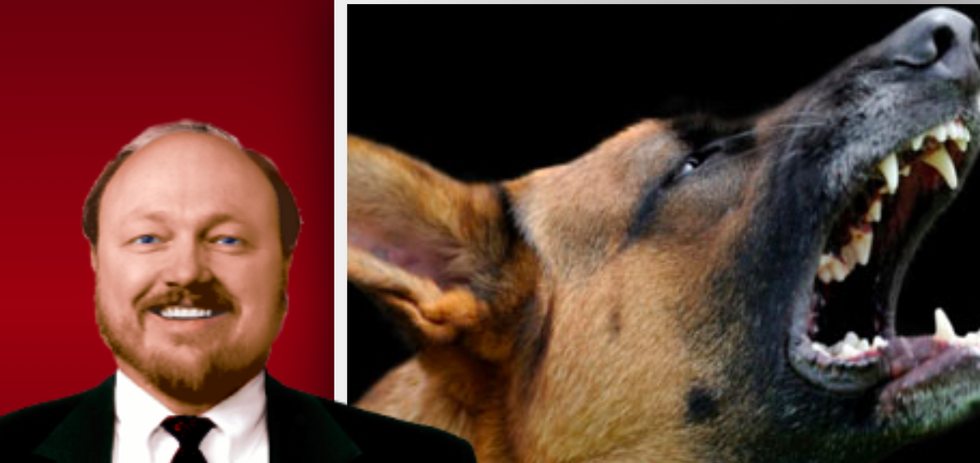 https://www.selflaw.net/index.html
He might be named James F. Self, but with him on your side, your Oklahoma truck accident enemies will be the only ones getting F'd. Sometimes referred to as "The Wizard," F. Self is a man said to have an innocuous presence that masks limitless power. A near-supernatural ability to stay abreast of changes in the law allows F. Self to defend clients against all sorts of personal injury, from medical malpractice to dog bites. Think of F. Self like the Tank Man of Tiananmen Square, one brave man against an army of accidents.

Target
Despite the fact that late-stage capitalism is an amoral hellhole driven by a borderline religious belief in the sanctity of brands, we would never, ever suggest that anyone should shoplift from big-box stores, or even imply that doing so is a victimless crime and morally fine.
But hypothetically, if we were to give any tidbit of advice to any would-be shoplifters (aside from the Golden Rule that you never, ever steal from mom-and-pop shops or individuals just trying to make a living), it would be this: Avoid shoplifting from Target.
While loss prevention technology has certainly ramped up over the past decade, the truth is that the vast majority of one-off shoplifters don't get caught. The majority of shoplifters who eventually get apprehended are "the clunky ones who get just good enough to evade detection for a while until they get too greedy and too braggy," as Target manager Dan Holliday explains.
By nature, working as a loss prevention officer (LP) is one of the most dangerous retail-related jobs a person can have. Every customer apprehension poses the potential risk of the situation turning violent, which is why the vast majority of stores implement "No Touch" policies for their LPs, whereby LPs are not allowed to get physical with, and sometimes even not allowed to pursue, suspects. Moreover, even if an LP suspects a person of shoplifting, stopping a customer without solid proof can open the store up to a lawsuit (especially if the customer is innocent).
But unlike Walmart and Best Buy, whose loss prevention officers (LPs) barely get paid enough to care––let alone risk their own safety––Target takes loss prevention very seriously. In fact, Target runs one of country's top-rated forensic laboratories, which specializes in solving "organized retail crimes committed at Target stores through video and image analysis, latent fingerprint and computer forensics."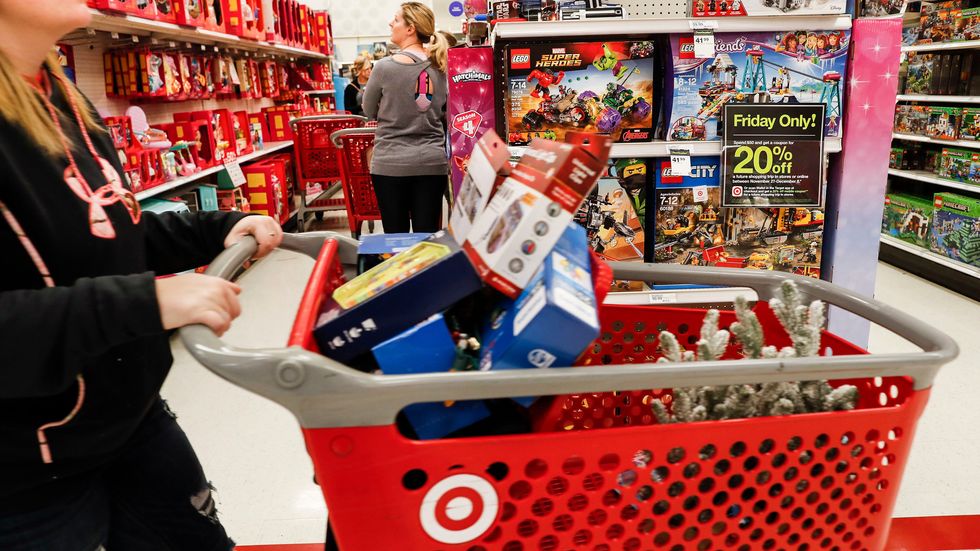 Retail Stores Sales, Newport, USA - 23 Nov 2018 John Minchillo/AP/REX/Shuttersto
Scarier, though, is the methodical way in which Target goes about building cases against repeat shoplifters. In a 2016 Reddit post, a user named StiggyPop recounted his experience of being a drug-addict who made money by stealing and flipping Blu-Rays from Target. After four months, he was apprehended by a team of high-level LPs who knew everything about him, from where his apartment was located to the specific store he used as a fence (a middleman for stolen goods who acts as a "fence" between thieves and unknowing buyers).

Other Reddit users shared similar stories. As it turns out, alongside their forensic team and top-of-the-line, in-store facial recognition technology, Target is known for actually letting shoplifters get away with their bounty...up until they reach the monetary threshold for a felony shoplifting charge. This means that while a Walmart LP will stop a shoplifter regardless of whether they're stealing a $5 DVD or a $500 dollar TV, Target might allow a shoplifter to steal 100 $5 DVDs over time, all while building up a massive, fool-proof felony case against them. And here's the craziest part––they organize these efforts across stores and even state-lines. Essentially, if you steal at any Target, anywhere in the country, they're quite possibly building up a case against you.
So
if
by chance you have the urge to shoplift, keep yourself safe and avoid Target at all costs. There are
plenty of other big-box chains
out there that don't deserve your business.
Getty Images
As of Oct 12, the death count of California's wildfires had risen up to at least 23 people. The disaster devastated northern California for four days — however, firefighters are no closer to any end point.
The number of fires has also risen from 17 to 22 with approximately 170,000 acres currently burning. Around 1,500 homes and businesses have already been destroyed and if the over 30 mph winds don't stop, much more will be too.
This wildfire has impacted the lives of thousands of people — what will it mean for the wine business?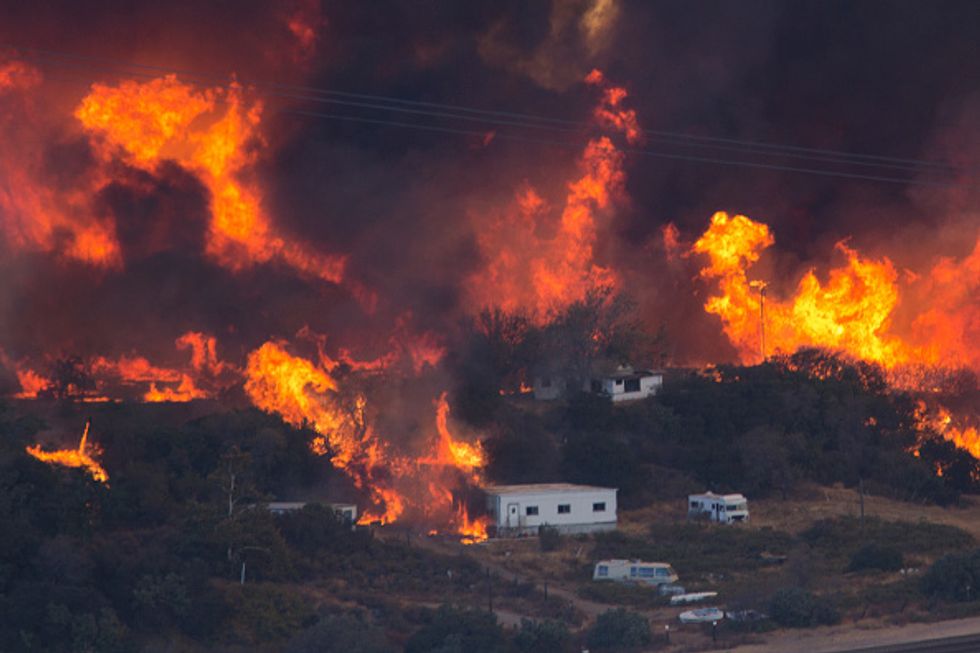 Getty Images
As of Oct 11, around 30 commercial wine businesses have been damaged or destroyed including the Signorello Estate, Fountaingrove Inn and Round Barn, William Hill Estate Winery and many more.

The wine industry already withstands many difficulties like — too much frost to too much heat, and grapes can also be damaged by an abundance or deficiency of rain, insects, disease, mold and fungus.
However, added onto these wildfires, drastic changes could be coming to the wine business very soon.
Napa Valley Vintners, a trade association, recently delivered a press release: "We are assessing information on how the fires might affect the 2017 harvest and the wine industry specifically, but it will be some time before we have any specific information along these lines. It should be noted that the majority of Napa Valley's grapes were picked before the fires started [Sunday] night."
If the majority of grapes weren't harmed, there can still be damages — endless amounts of aging or stored wines, barrels and tanks could be destroyed in these wildfires. Business plans, recipes, machinery directions — all gone.
These fires are burning up heaps of capital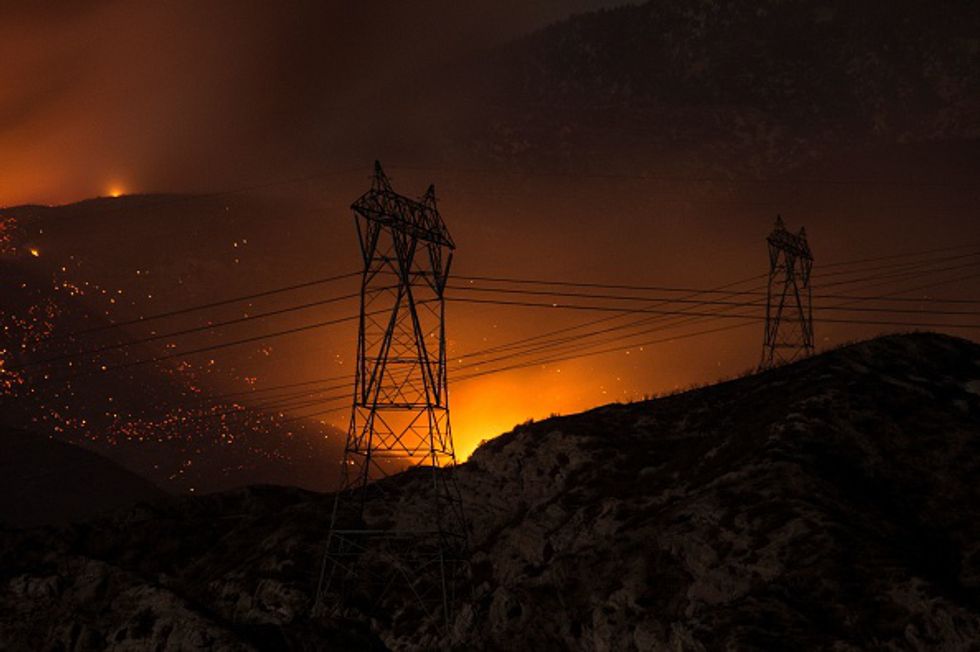 Getty Images
In a recent San Francisco Chronicle article, Esther Mobley writes, "[The wildfires] could mark a severe shortage of grapes for years to come. When vineyards are planted, it can take three to five years for them to bear fruit."

Even more devastating effects could weigh down on small wine businesses — those who don't own warehouses or vineyards, but make wines in communal spaces. Their entire stocks could be depleted.
However, even if it takes a while, recovery will come. Meanwhile, chief executive officer and president of WineCounty Media, Michael Cann, says that we can
restimulate local economy
by increasing travel and tourism. In the end, human resilience will always win out.