Small Talk Can Be Huge– How to Perfect Your Pre-Interview Banter
Interviews can be intimidating and those moments before getting into the nitty gritty about why you're the most qualified person for the gig can be nerve-wracking. Your palms are sweaty, butterflies are holding the Olympic Games in your belly, and the "what ifs?" running through your head could make a sane person feel like they've gone off the rocker.
All you want to do is ace the interview, but now, studies have shown that you must be skilled in more than rattling off your resume highlights and future goals. It's time to become a small talk expert, because the little things count as much as your educational and career milestones.
But what if talking about last night's baseball game score or the 75% chance of thunderstorms isn't you're forte? If small talk isn't your big talent, you don't have to throw in the towel. You can improve your ability to chit chat with finesse and ease with some practice for "shooting the breeze." Not only will these skills help nail down the job you want, but you'll always be comfortable around groups or individuals you've just met at work functions, parties, and other social events.
Now's your chance to become a small talk aficionado who will be able to work your charm to impress your future employer. Because as per Harvard Business Review, they'll be able to get a "valid idea about your personality, trustworthiness, and intelligence, as well as a sneak peek at how you will perform on the job," thanks to the ice-breakers and what you may perceive to be "superficial" pre-interview questions.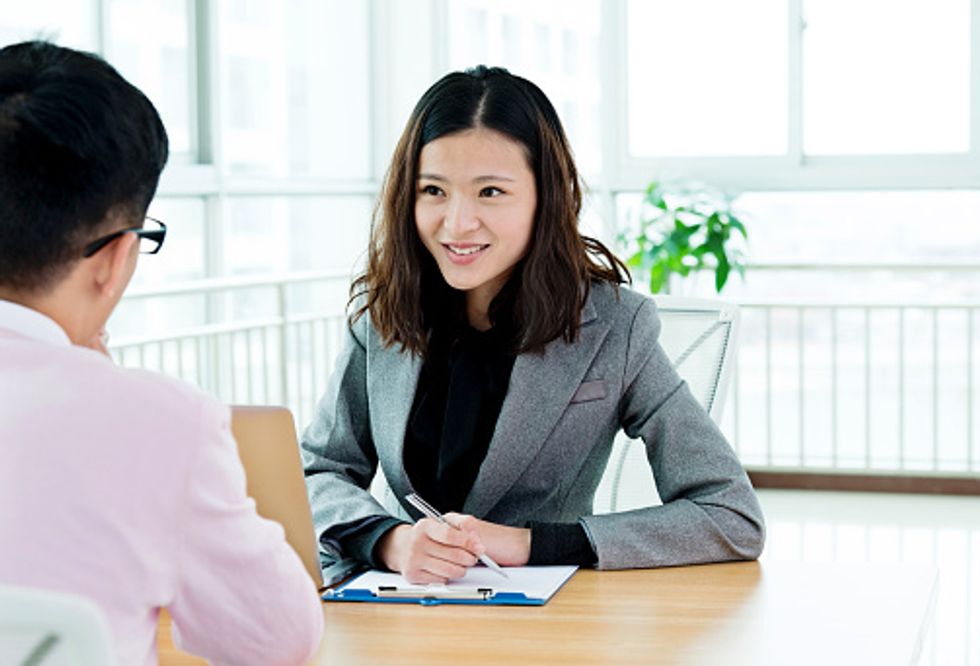 Show Genuine Interest
No matter the topic, be it the potted plant in the corner of the office or the latest news on the presidential campaign, be sure to be engrossed in the conversation with genuine interest in what the other person is saying and in how you communicate. Ask questions to show you care about how the interviewer feels and to learn a little about them too.
As per Business Insider, "If you don't fundamentally care about the person you are speaking with, that will show." Just like your future employer wants you to be passionate about the job at hand, he or she will want to see your legitimate interest in other aspects of socializing and being a well-rounded person as well. A few bits of small talk done right can be the difference between you or someone else landing the gig when all other factors are on equal footing.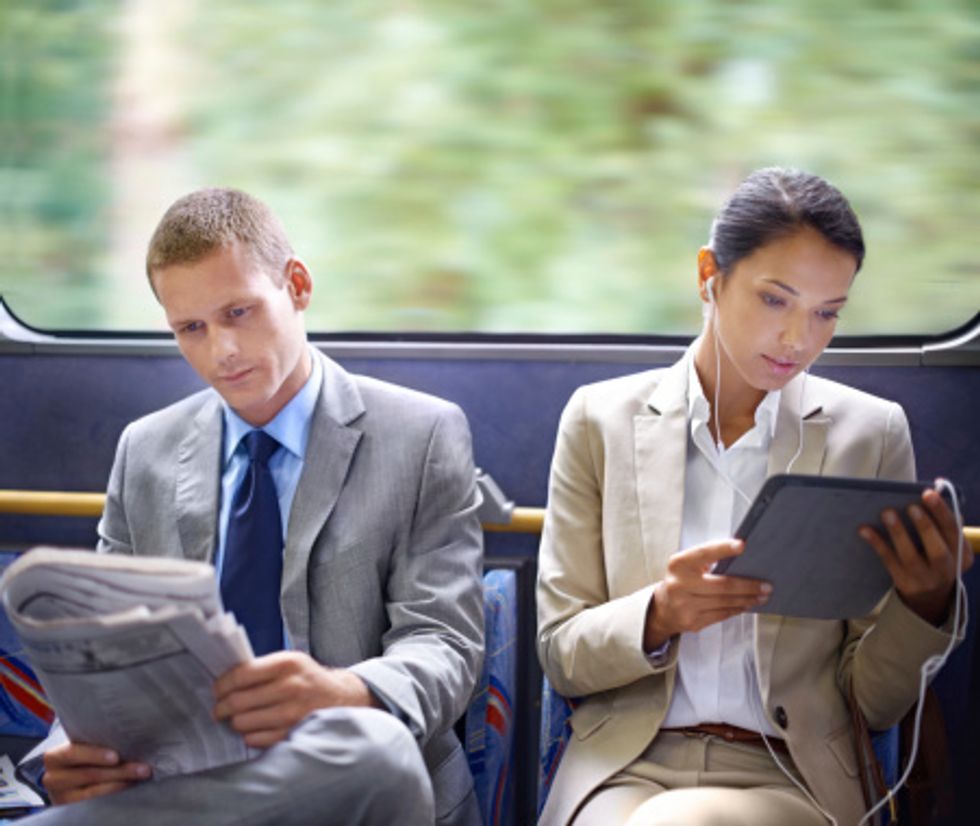 Be In-the-Know
Small talk leaves open the possibility to cover endless topics. The more well-read and up-to-date with the current climate and news cycle you are, the better prepared you'll be for engaging in various areas of small talk. As per Bernardo J. Carducci, Ph.D., director of the Shyness Research Institute at Indiana University, as posted on Real Simple, "To keep your conversation timely and lively, scan newspaper headlines and movie and book reviews." Business Insider adds to "include the news sections that don't really interest you," as well. You never know what topic may be brought up, so at least a baseline knowledge of the issue is better than no information at all.
In addition, learn all you can about the interviewer and the company you're interviewing with pre-interview. You won't come across as eager for the job or even a respectable candidate if you aren't well-informed about the company, their values, and their milestones. This knowledge is the bridge that connects small talk with the heavy-hitting interview questions.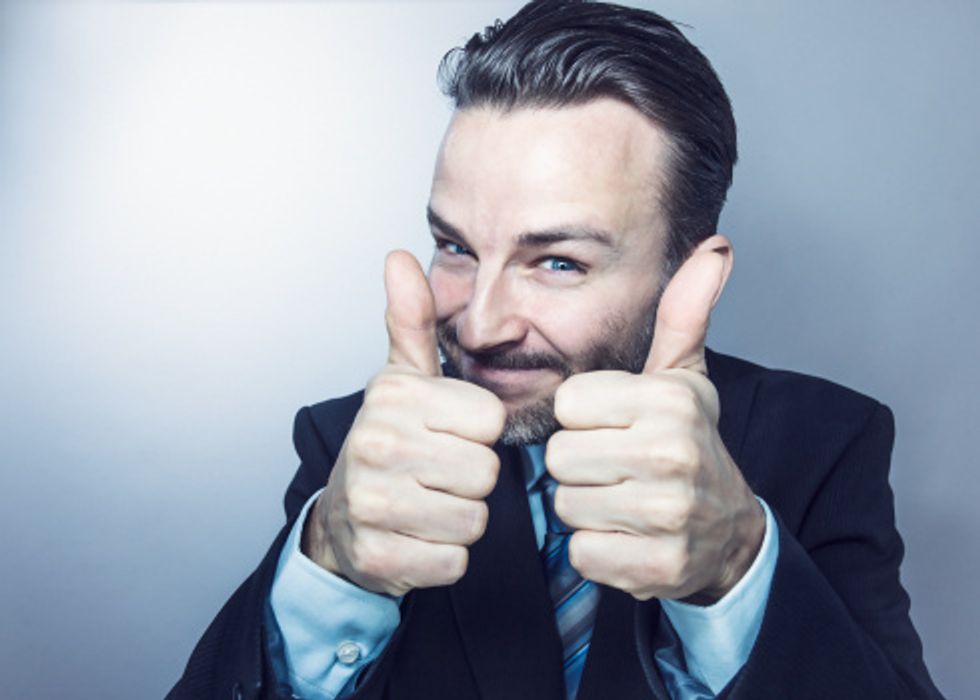 Stay Positive
As per Huffington Post, "It's wise to keep your small talk focused on the bright side. Whether it's offering a meaningful compliment, asking someone about their day or even making someone laugh, you'll be starting a deeper conversation that won't leave you both feeling worse than when you started." And Business Insider adds, "Try to make everyone you talk with feel a little better about themselves after having met and talked to you," and that goes for the person who's interviewing you too.
Always be honest, hopeful, and relatable. Those qualities are important for an employer to see in a future employee. You'll want to walk out of your interview leaving the person you've spoken with feeling like the time spent with you was worthwhile, whether or not they're prepared to offer you the job. While you may not be right for that particular role, a positive attitude can pave the way for a recommendation for another position or a call back in the future. It will also give you leverage if you're chosen for a position and you're negotiating salary or other benefits.
These tips will help with small talk, but one way to nail it is by practicing as much as possible. Be more assertive in social settings and put these techniques to use before the big interview. Soon, small talk will come smoothly and you'll be ready to ace your interview from any angle!