What would get you into the office? Free lunch? A gym membership? Permission to hang out with your dog? Some employers are trying just that.

The rising trend of pet-friendly offices is part of the effort to incentivize employees to come back to work in person. Many companies completely embraced the remote-friendly convenience of WFH. Digital nomad culture emerged and "second cities" arose when people exited New York, San Francisco, and LA, and headed to Denver, Austin, Charlotte, Nashville, and Raleigh.
But now, employees and employers have a choice to make. The question now is: to return or not to return to the office? This is no longer about forcing employees to commute. Post The Great Resignation, employees feel more empowered to leave in-person positions and seek out remote jobs. So if offices want people to return, they've got to do a ton to entice their employees.
Some huge companies with giant operating budgets are not worried. With major perks like shiny facilities and full-service food bars, they feel comfortable requiring in-office work days — even if it's for a hybrid week. But the solution might be simpler: pet-friendly workplaces.
The Allure of Pet-Friendly Offices
According to the Washington Post, pet-friendly workplaces are becoming a common solution to improve employee morale and appease the rising number of pandemic pet owners. "As offices start reopening and thousands of workers are being called back for the first time in two years, some companies are allowing employees to bring their pets. About 23 million American households adopted a pet during the pandemic, according to the American Society for the Prevention of Cruelty to Animals. Many workers say they find pet-friendly environments an important perk for their new furry family members. A recent survey conducted by Banfield Pet Hospital, owned by Mars Inc., showed that 57 percent of the 1,500 pet owners polled said they would be happiest returning to a pet-friendly workplace. Half of the 500 top executives surveyed said they are planning to allow pets at the office. Tech companies including Google, Amazon, and Uber plan to continue to allow dogs at their offices, even with their flexible office policies."
With so many people adopting and fostering since the pandemic, becoming a pet parent is a trend. And to welcome these new additions into people's lives, it makes sense for some workplaces to welcome them into the office.
After spending unlimited amounts of time at home, many pets grew greatly attached to their "parents" — and pet-parents feel the same about their pets. Rather than keeping them locked in the house while their caretakers head off to work, this is a mutually beneficial solution to the current separation anxiety faced by pets.
Pets have also been shown to boost happiness in pet owners. According to heart.org, "Studies show that dogs reduce stress, anxiety, and depression; ease loneliness; encourage exercise and improve your overall health. For example, people with dogs tend to have lower blood pressure and are less likely to develop heart disease. Just playing with a dog has been shown to raise levels of the feel-good brain chemicals oxytocin and dopamine, creating positive feelings and bonding for both the person and their pet." Most likely, this might have a similar effect on people who bond with animals at work that don't even belong to them, lending an overall mood boost to the office.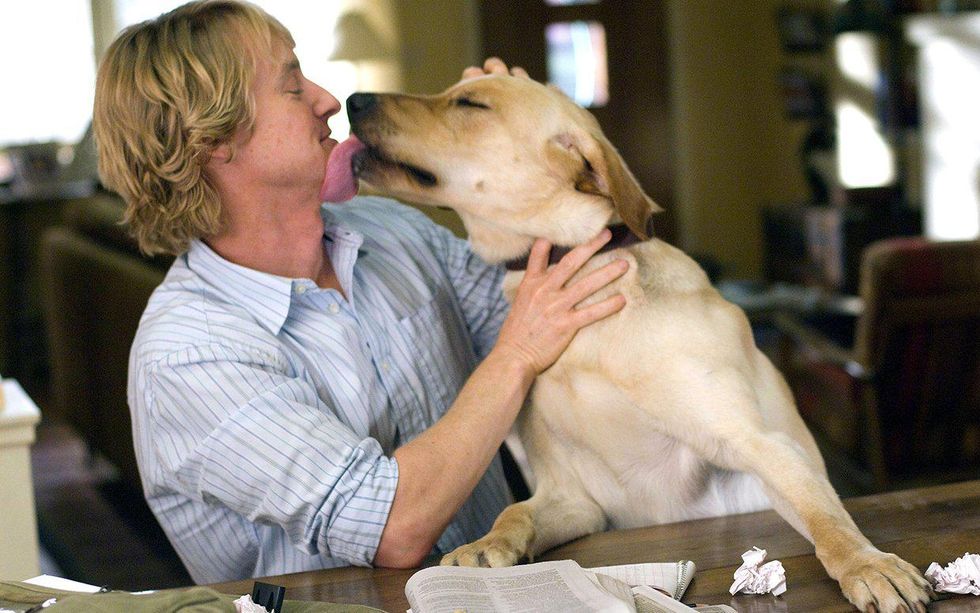 The controversy behind pet-friendly workplaces
However, not everyone is as enthusiastic about the prospect. Some would rather keep the office separate from their personal lives. Some are allergic to pets. And some people simply don't like animals.
Offices considering pet-friendly policies are weighing the pros and cons to keep everyone happy. According to the Washington Post, clear guidelines and communication can increase the chances of success.
"Before making the jump, pet experts say that leaders should first understand whether their employees have interest in, or strong feelings against, having a pet-friendly office. Doing an anonymous survey may allow employees to freely share thoughts on the matter."
Overall, the key to a policy like this is flexibility. "Be ready to adjust: Above all, pet-friendly offices should be ready to listen and adjust their policies as they go. What works for one office may not work for another, but experts say proper planning can lessen much of the burden."
Ensure your office is actually suited to the pets you want to welcome. "A well-developed pet-friendly office should be both safe and welcoming to pets. That means companies should consider blocking off areas that could be dangerous to pets as well as making sure pets have access to clean water, food, and places to rest."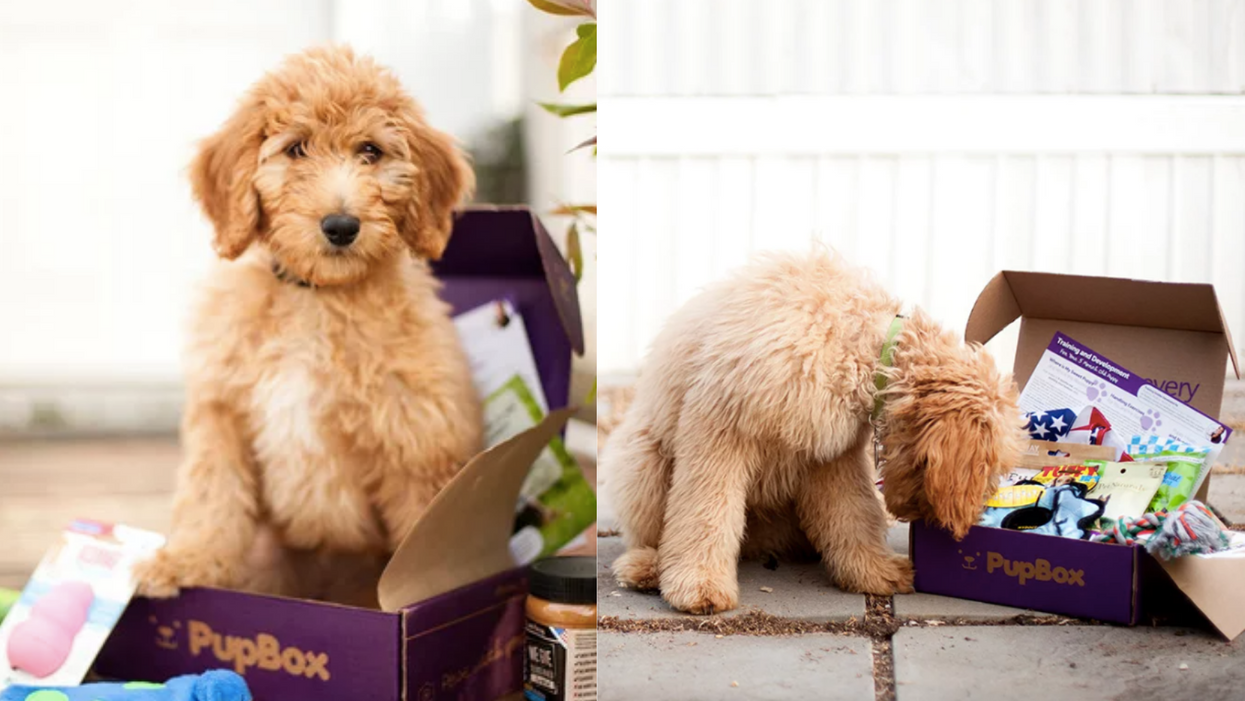 No matter where your pet spends their time, they deserve a bag of treats and toys to make them feel loved and keep them entertained. With Pupbox', never run out of new treats for your pets. Pupbox is a subscription box that sends personalized monthly boxes packed with dog treats, chews, toys, and tips customized to your dog to help you navigate the challenges and celebrate the joys of every stage of your pup's life.
Pupbox is a monthly puppy box packed with all the toys, treats, accessories, and training info you need to be the best parent pawsible – sorry, couldn't help myself! Everything's tested by real dogs and pupstomized to grow with your pup, making sure they always have everything – at just the right time.
For your pet's optimal health and happiness, give them tasty training treats that meet Petco's high nutritional standards. Pupbox's teething toys, plush toys, heavy chewers, rope toys, interactive toys, and tough toys are all included and will keep your pup motivated and focused on exciting lessons and games that will grow with your dog!
<
Did you hear about the Great Resignation? It isn't over. Just over two years of pandemic living, many offices are finally returning to full-time or hybrid experiences. This is causing employees to totally reconsider their positions.
For many employees, full-time remote work offered newfound flexibility to work around their schedules — whether it be picking up kids from school, or working when they feel most productive. Many employees seized this freedom to escape big cities and relocate and prioritize their quality of life. Remote-work lovers are demanding offices remain closed or requesting it as a benefit or work option. And if their company insists they return? Many would rather look for new jobs in the flourishing remote-first corporate environment.
However, some missed the structure of the office and its offers of accountability, collaboration, more amenities, and . . . friendship. But not all companies are created equal. Some hope to lure employees back by upgrading the office experience. Turns out, the millennial start-up with that Day-Glo ping-pong table and IPAbeer-on-tap isn't actually the dream if it comes with a toxic work environment (we're looking at you WeWork). As companies add in-office perks, employees are requesting more support, boundaries — and even arrangements like the four-day workweek.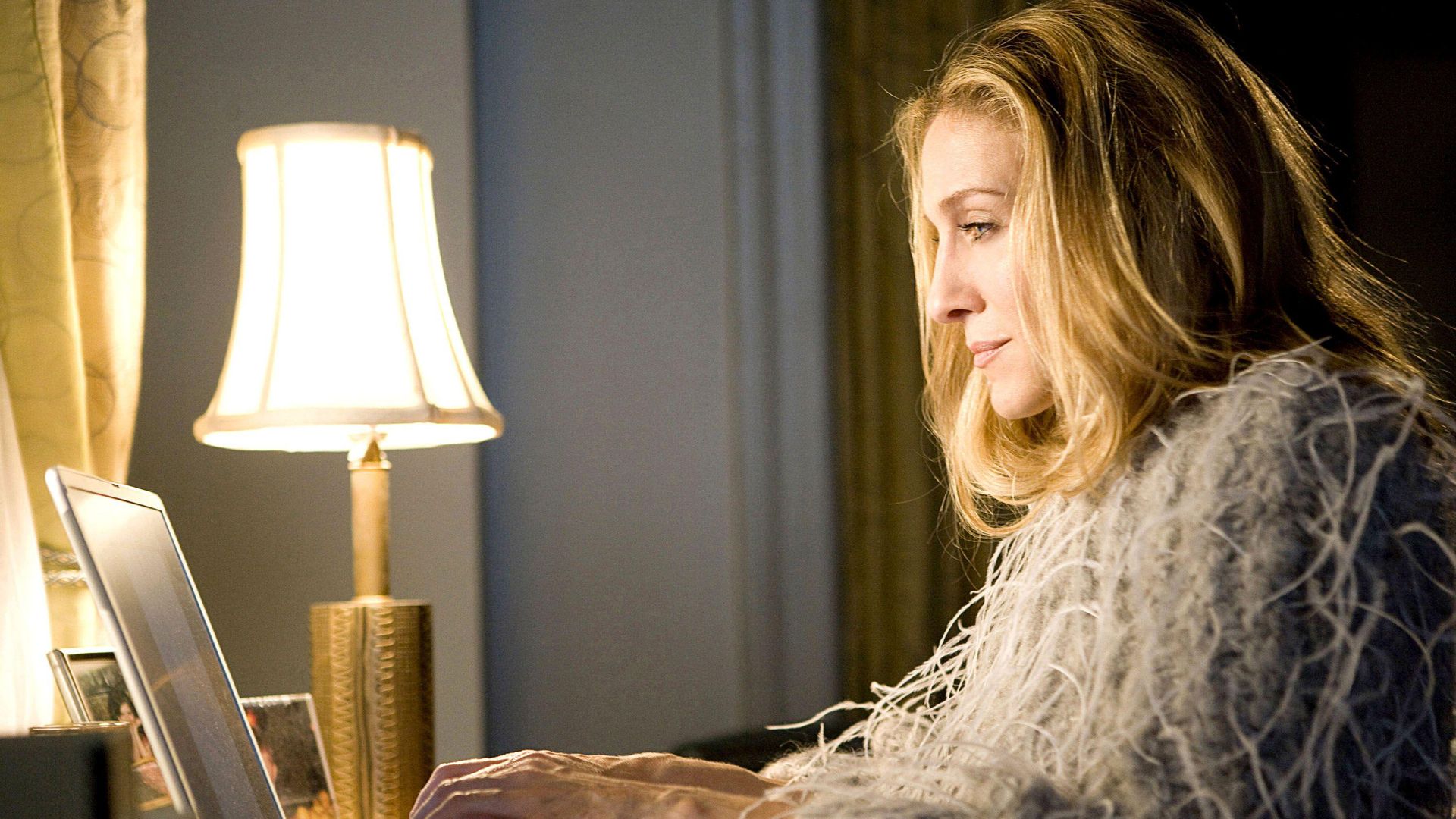 For the best of both worlds, companies are adopting hybrid systems. However, reports from CNBC and BBC imply that this may be a taxing option. Having one foot in the office and the other in your office kitchen is far from ideal for most employees, research says.
LinkedIn's 2022 Global Talent Trends report reveals that of the 500 C-level executives surveyed, 81% said they're changing workplace policies to offer greater flexibility.
But according to CNBC, "emerging data is beginning to show that hybrid work can be exhausting, leading to the very problem workers thought it could solve: burnout. More than 80% of human resources executives report that hybrid is proving to be exhausting for employees. This is according to a global study by employee engagement platform TinyPulse. Workers also reported that hybrid was more emotionally draining than fully remote and more taxing than even full-time office-based work."
BBC agrees, reporting: "Emerging data is beginning to back up such anecdotal evidence: many workers report that hybrid is emotionally draining … Workers, too, reported hybrid was more emotionally taxing than fully remote arrangements – and, concerningly, even full-time office-based work. Given many businesses plan on implementing permanent hybrid working models, and that employees, by and large, want their working weeks spent between home and the office, such figures sound alarm bells. But what is it specifically about hybrid working that is so emotionally exhausting? And how can workers and companies avoid pitfalls so that hybrid actually works?"
"Overall, human resources executives thought that hybrid and remote work were the most emotionally exhausting for employees, but that wasn't the case," Elora Voyles, a people scientist at TinyPulse, told CNBC.
So with every employee having various experiences and opinions about what works best for them and their lifestyles, it makes sense that people are job-hopping to suit their newfound preferences.
Frankly, some are job-hopping to enhance their compensation. Statistically, most people realize their greatest salary increases when they move from one job to another. Remaining at the same company for years and years often limits how much you can make as your career advances. One popular female finance guru, Cinneah El-Amin told Afrotech: "I am a staunch advocate for more women to job-hop, to get the money they deserve, and to stop playing small when it comes to our careers and the next step in our careers."
The research supports this, with Zippia claiming: "Generally speaking, a good salary increase when changing jobs is between 10-20%. The national average is around 14.8%, so don't be afraid to ask for a similar increase. At a minimum, you should expect a wage growth of at least 5.8% when you change positions."
However, a job search can be daunting, despite the potential benefits. But if you can land a role in a new company — and potentially boost your salary while you're at it — you will challenge yourself and constantly keep learning. LinkedIn Learning, for example, is one platform that can help you level up your skills and give you an edge to land the job.
LinkedIn Learning allows you to take advantage of the moments that truly matter. It offers courses on subjects that will carry you through every step of your career. Their instructors have real-world experience.
With their one-month free trial, you can explore over 16,000 classes that will help you hone specific skills, ignite your passion for learning, and discover skills to reach your career goals.
Check out the LinkedIn Learning Pathfinder and it will generate a custom list of courses based on what you want to achieve. Learn more about recent top career development goals and acquire the skills to help you reach them.
Unsure what to do and how to start your job search? Let
LinkedIn Learning
be the first step you take in the path to a new and improved career.
Kim K is acting up again — nature is healing.
After Kanye West recently went on an online tear trying to win Kim back by … weaponizing his fans against her and her boyfriend — the logic is flawed, especially since West was simultaneously parading his relationship with Julia Fox — a judge declared Kim Kardashian legally single. Silly me, I thought this would be the end of the whole ordeal. I naively hoped that I would get some peace, quiet, and respite from the Kardashian/Jenner/West/Barker/Fox/Davidson/whoever-else brood for at least a little while.
Once again, I was wrong.
Kim Kardashian recently made it Instagram-official with Pete Davidson in a very on-trend photo dump. And — predictably — this went viral. This is … whatever. Good for them. However, at the same time, a video of Kim's advice to business owners also went viral.
In an interview for Variety, the magazine asked Kim for her "best advice for women in business." In response, Kim said — in all seriousness and without a hint of sarcasm or self-awareness — "Get your f—ing ass up and work." She continued: "It seems like nobody wants to work these days. You have to surround yourself with people that want to work. No toxic work environments and show up and do the work. Have a good work environment where everyone loves what they do because you have one life."
If this sounds like bad advice, it's because it is. In fact, none of it really means anything substantial. At best, it's vacuous and unhelpful. At worst, it's ignorant and completely insensitive.
Emerging from a global pandemic that ravaged the economy with high rates of unemployment and confused work boundaries for those who could work, Kim's assessment of people "these days" is outrageously out of touch.
In fact, most people are working more. Studies show: "Nearly 70 percent of professionals who transitioned to remote work because of the pandemic say they now work on the weekends. And 45 percent say they regularly work more hours during the week than they did before."
While the rise of remote work promised more freedom and flexibility, it actually placed increased pressure on employees. They face rising workloads — especially in shrinking departments that laid off some employees due to budget cuts — and less ability to advocate for themselves. So, even if Kim is right and people don't "want to work," they're working anyway. And they're working more than ever.
According to Paul McDonald, senior executive director at LA-based staffing firm Robert Half, "While remote work affords employees greater flexibility, it also makes disconnecting extremely difficult. Many people feel pressure to keep up with rising workloads and are putting in long hours to support the business and customer needs."
This pressure, combined with hastily-set-up remote systems means employees have been left in limbo, clocking in at the end of the world. "Simply handing an employee a laptop and downloading Zoom or some other collaborative software is not enough to help employees manage their work and lives through the pandemic and beyond," says Cali Williams Yost, a nationally recognized expert on workplace flexibility and founder of the Manhattan-based consultancy Flex+Strategy Group.
Due to the prevalence of hustle culture, these boundaries are even more blurred. Unfortunately, the glorification of non-stop hustling was omnipresent during the pandemic. Remember when we first started lockdown and everyone was like, "write a book," or "get a six-pack." Somehow, that expectation still stands, and now those who got crypto-rich or exploited people's pandemic vulnerabilities are looking down on the people who didn't.
Kim is the latter. Her various business ventures all depend on selling consumer insecurities back to people. The self-image she constructed for her brand is one that promises her fans they can get a piece of her life, her success, her looks if they only spend more and more money.
According to Kim, her job is burdensome. She defended herself, saying: "When you do product shots (or) when you (post) things that are work-related posts, it's still a job and it's still really hard. Success is never easy. If you put in the work, you will see results." But once again, this is overly simplistic, oblivious, and ignorant.
Not to say that she hasn't leveraged the privileges she's been given, but that's just it. Kim Kardashian was born in proximity to wealth and fame, all of which provided her with the opportunities she has now leveraged for her success. And some of these opportunities have come at the cost of other people — i.e. her whole aesthetic and how it was built on a foundation of anti-blackness. As a fair-skinned woman, Kim was praised and uplifted for embodying aesthetics that Black women have been shamed and degraded for. So her success is not merely a result of her desire to work, her individual actions. Rather, it's because she had all the prerequisites to success. But not everyone can just reach out and choose a life of access, ease, and abundance.
To be honest, the Variety question was kind of a setup. Kim's relationship with work is not like most people's, so no advice she would have given would be relatable. Sure, it didn't have to be so shallow or perpetuate toxic ideas about work. But the lesson here is clear: don't take work advice from Kim Kardashian.
Oh, how far we've come!

Women's History Month is here. What a pertinent reminder of how far women have come in society — but this far is far from far enough. From the pay gap to daily microaggressions, it's still obvious that women are treated as lesser-than in society. This is especially clear when you look at how few female-founded businesses there are.
According to Rolling Stone, it's crucial to support female-owned businesses. They report: "While it is true that the different experiences and backgrounds that women and men have undoubtedly affect business approaches, this is actually a good thing. A business with diverse perspectives is an innovative business that can actually push the boundaries of industries." Like with any other social justice cause, uplifting marginalized folks is good for everyone involved. We all benefit from the increased, diverse worldviews brought about by representation.
The article continues: "Having a gender-diverse business yields better consumer insight, and in turn, a more profitable business. Back in 2015, McKinsey & Company found businesses that were more gender-diverse were likely to outperform approximately 15 percent above the industry median. Years later in 2020, they found that the percentage had increased to 25 percent."
Therefore, even if we aren't focused on all the social and political reasons to uplift female entrepreneurs, it's better for everyone's bottom line if we do.
Yet, despite this oft-proven reality, archaic stereotypes and oppressive systems stand in the way of progress in every sector. An article in Business News Daily outlines some of the obstacles women face as entrepreneurs. The number one hurdle they face? Social expectations.
The article advises that in order to beat this imposter syndrome, female founders should stick to their guns rather than trying to conform. "Women may feel as though they need to adopt a stereotypically "male" attitude toward business: competitive, aggressive, and sometimes harsh. But successful female CEOs believe that remaining true to yourself and finding your own voice are the keys to rising above preconceived expectations."
But often, women are told their lack of professional advancement is their fault. You're too shy. You're not assertive enough. You need to ask for what you want. Otherwise, how do you expect to get it?
However, despite this refrain, it's actually not their own fault. This scapegoating convinces ambitious women that if their careers are stifled, it's their fault. This causes imposter syndrome, lack of representation, and real industry consequences.
According to BND, "Raising capital is even more difficult for women-owned businesses. A 2014 Babson College report found that less than 3% of companies with venture capital funding had female CEOs … venture capitalists tend to invest in startups run by people of their own 'tribe.'"
Other things that get in the way of women climbing the ladder to success include: struggling to be taken seriously, owning their accomplishments, building a support network, balancing business and family life, and coping with the fear of failure.
These are real, tangible barriers that most female entrepreneurs face. The women who have succeeded should be celebrated — and this month is the perfect one to do so. Luckily for us, we can vote with our dollars, supporting the businesses we love so that there can be more like-minded companies out there in the world.
Here are some of my favorite female-owned brands to shop during Women's History Month: