We know not to trust brands by now, don't we? After all, brands are not your friends.
But while the country has been mobilized by renewed Black Lives Matter protests after the murder of George Floyd, it seems every brand from Ben & Jerry's to LEGO and Nickelodeon have been sharing #BLM messages of support on social media. But isn't it basic marketing to echo popular opinion in order to ingratiate your company with consumers? Of course it is–so the interesting question more consumers are pondering lately is how (un)ethical basic marketing is.
The New York Times writer Tejal Rao questioned all of this performative allyship in her article, "Food Brands Tweet #BlackLivesMatter, but What's Behind the Words?" Rao recounts, "Popeye's Chicken stated that the company would use its 'platform' to 'support this movement.' Wendy's claimed that its 'voice would be nothing without Black culture' and promised to 'amplify Black voices' on Twitter. And Burger King adapted its slogan in a tweet that read, 'when it comes to people's lives, there's only one way to have it. without discrimination.'"

The cringey virtue-signaling of fast food brands is akin to the tone deaf Pepsi commercial that introduced Kendall Jenner to the real world of racial politics. Remember that gem from 2017? Jenner, playing the part of a famous "woke" ally, is gracious enough to step down from her high fashion photoshoot and join a protest which was presumably on the brink of exploding into violent chaos–but then the (white cis) model hands a stern-looking police officer a Pepsi, and everyone dances in the street for...social justice? World peace?
As Rao noted, "It also brushed over the fact, viciously reinforced last week, that protests against police brutality are often met with more police brutality. That regardless of which soda they might be drinking, peaceful protesters in the United States may be subject to tear gas, rubber bullets, batons and worse."
People Are Outraged By This Pepsi Ad Starring Kendall Jenner youtu.be
While Pepsi quickly pulled the ad and Jenner apologized, Rao's point is disturbingly clear: Brands performing allyship with platitudes about "amplifying Black voices" isn't just tone deaf; it's insulting.
McDonalds, renowned for abusing its (often underage) employees and violating a wide array of labor laws, tweeted its support of the Black Lives Matter by naming widely publicized Black victims of police brutality and writing, "They were one of us."
Before giving brands clout, praise, your money, or even recognition for their ability to (under)pay an intern to write a nice tweet, examine the structures and power dynamics at work in that company. McDonalds, for instance, is known to pay their employees unjustly low wages, refuses to recognize their employees' right to form a union, and has failed to address numerous complaints of sexual harassment and even violence against McDonald's employees.
While some companies do tout Black Lives Matter slogans and messages of support as a sign of their internal leadership and commitment to creating safer and fairer spaces for people of color, it's 2020 and a quick Internet search reveals a company's true values.
But considering the numerous indignant replies to McDonald's tweet, most people already know that:
In the coming weeks many US states will begin the process of loosening COVID-19 lockdown restrictions and "reopening" their economies.
Other states have already done so.
While the argument for reopening has been unequivocal—it's supposedly what we need to save our flagging economy from a full-blown depression—it's not clear that it will serve that function at all. Recent polling has shown that the vast majority of Americans support social-distancing and stay-at-home measures and are not enthusiastic about the prospect of going back to restaurants and crowded stores while the coronavirus pandemic is ongoing. Which means that the number of customers who return as states drop their restrictions may not be enough to keep small businesses afloat.
Unfortunately that majority opinion has not received as much attention as many of the loudest advocates for reopening—who have argued that a death toll that is likely to more than double current figures is worth it, or that the whole pandemic is just a hoax. Of course it makes sense for small business owners and people who are struggling to make ends meet right now to want to get back to work, but what good will it do?
If cases spike, overwhelming local hospital systems and causing deaths and tremendous medical debt in the process, then restrictions will need to be reinstated, and the economic problems we're currently dealing with will only be prolonged. Right now we lack the widespread testing and the sufficiently improving conditions to support reopening without a vaccine. There are measures we could take at the federal level to improve the situation without such startling risks, but we are ignoring those options—treating reopening like it's the only solution available—for one simple reason: Americans hate "big government."
Last Monday, cases hit their lowest daily total since March. Today, the case number is up a couple thousand cases… https://t.co/NJoLmhZwMZ

— The COVID Tracking Project (@The COVID Tracking Project)1589839717.0
Since at least the 1980s our society has been flooded with anti-government propaganda. We recite mantras about government mismanagement, waste, incompetence, while ignoring successful programs at home and abroad. One of our two major parties has devoted much of its political willpower to actively sabotaging federal programs and agencies like the US Postal Service to prove their point and push for further privatization (that they, along with their donors and friends, stand to personally profit from). In this context, the kind of aggressive federal spending we would need to keep small businesses and struggling families afloat in current conditions is virtually unthinkable.

Even America's relatively compassionate party is only pushing fairly moderate measures that are likely to be whittled down and paired with massive business subsidies in the Senate—just like what happened with the Cares Act in March. In its current form the Heroes Act includes $175 billion in housing assistance, a second round of $1200 stimulus payments (with children receiving as much as adults this time), $200 billion in hazard pay for essential workers, $1 trillion in funding for states to pay their vital workers, and a six month extension of the $600 unemployment expansion.
Undoubtedly these measures will help a lot—though not as much as more generous proposals—but they ignore some major issues. The biggest problem (apart from the fact that the senate isn't going to let the bill pass as is) is that states are straining to make the basic unemployment payments that the $600 expansion is meant to supplement. As a result, many of the tens of millions of people trying to file for unemployment have been stymied by bureaucratic foot-dragging and red tape, and now states are using reopening as a way to push workers off of unemployment and protect state budgets from possible bankruptcy—an outcome which Senate Majority Leader Mitch McConnell has no interest in preventing. In some states there are even systems being implemented to report workers who refuse to go back to work, regardless of their circumstances or legitimate fears.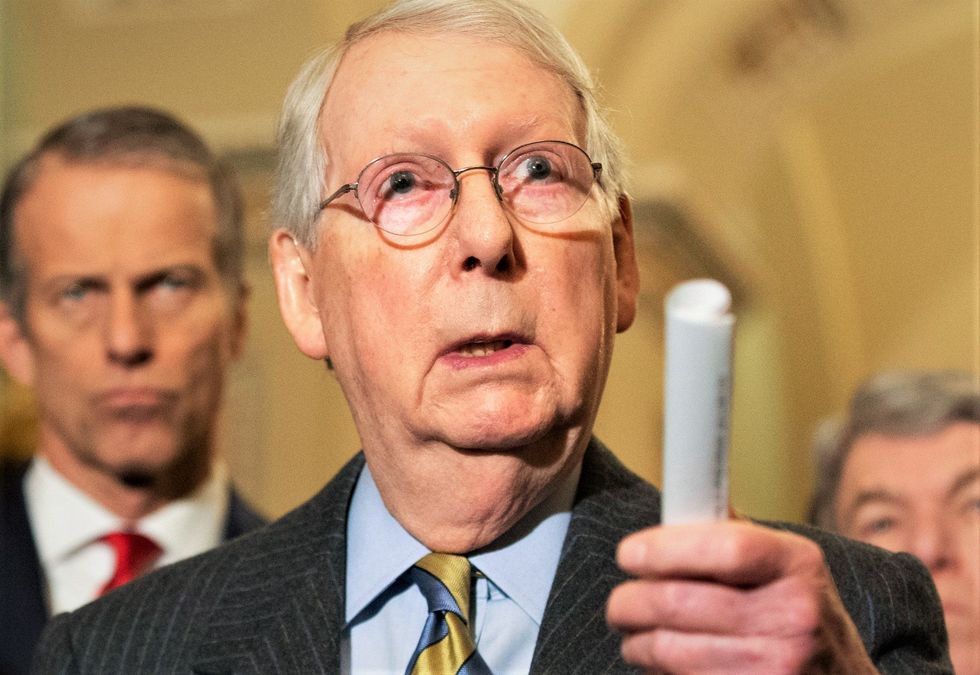 Whether any of this will improve the national economy in the long run remains to be seen. What is clear is that state governments are being understandably cautious with their budgets, and the Republican party is playing their usual political games with lives, health, and livelihoods on the line. The result is that states are reopening, and millions of workers are about to be pushed off unemployment. The next stop is cutting retirement benefits, and fully dissolving any remnant of a social safety net this country has.

As we enter what is likely to be another global depression, it's worth keeping in mind that these programs are among the measures that helped us get through the last one under FDR and that countries that chose a different path were pushed toward a scarier form of politics that has lately been threatening resurgence: outright fascism. Let's try not to repeat the mistakes of the 1930s.
As many businesses have been tanking in 2020, Amazon sales have been doing just fine.
A Microsoft and Apple become trillion-dollar companies—with Amazon just a hair behind—the possibility of the world's first trillionaire is within arm's reach. Amazon's CEO and the richest person to ever live, Jeff Bezos, is projected to earn his first trillion by 2026. Especially in the wake of the worldwide health crisis and the recent strike of Amazon employees, Bezos has especially come under fire for his financial habits.
Here are just a few things Bezos could buy:
New Water Lines for Flint: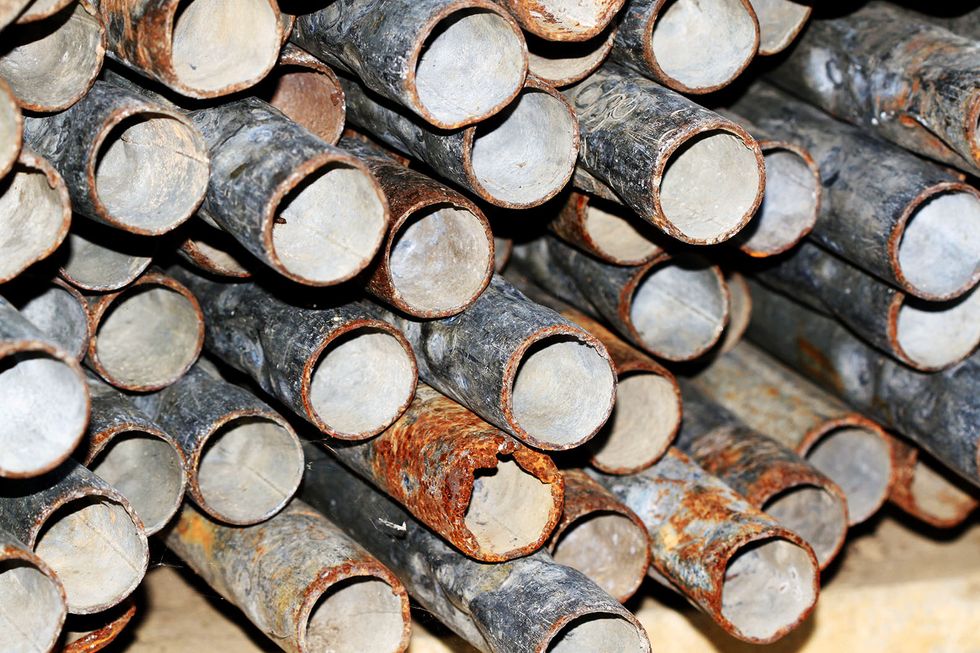 In 2017, the state of Michigan set aside $97 million for lead or galvanized steel water lines to be replaced in Flint as a solution to the city's ongoing water crisis.

Citizenship Tests: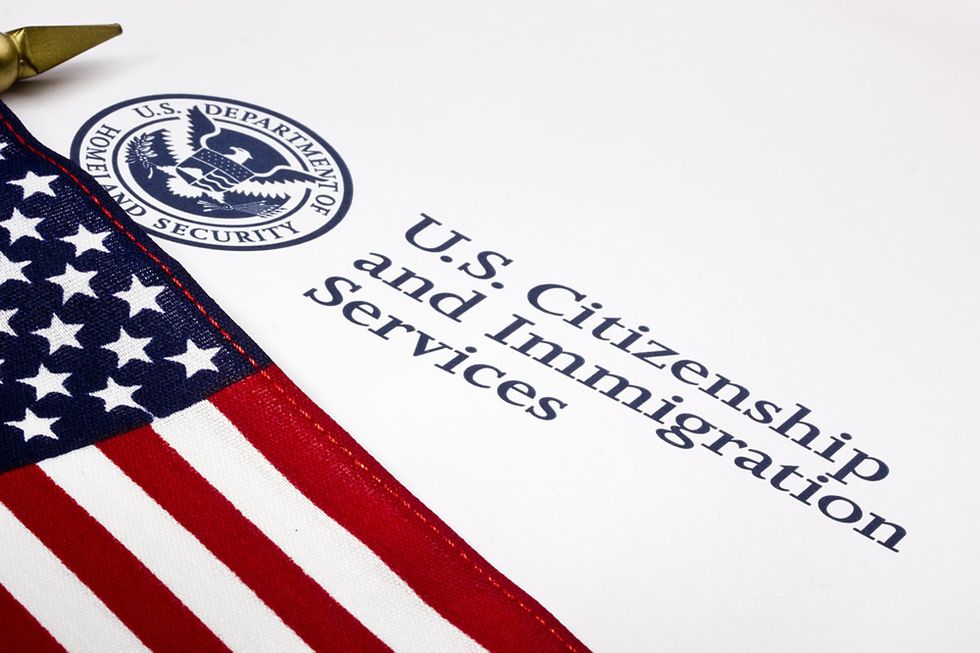 The current naturalization fee in the U.S. is $640. Although the exact number of undocumented immigrants in the United States is understandably difficult to pinpoint, the Pew Research Center estimated that there were roughly 10.5 million as of 2017. It would cost about $1 billion to pay for naturalization fees for all undocumented immigrants in the U.S., which Bezos could pay 100 times over and still have $40 billion to spare.

Homelessness: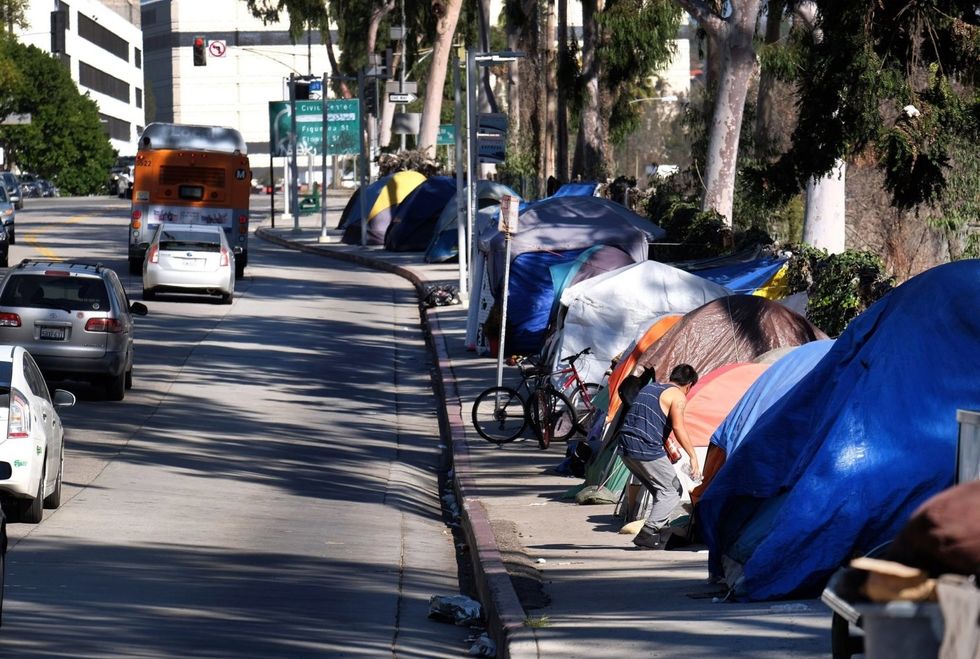 The San Francisco Bay Area and New York City account for two of the country's highest rates of homelessness. Reports in 2019 estimate that it would cost just under $13 billion to end homelessness in both San Francisco and New York City, which Bezos could pay and still have $100 billion for himself.

Universities: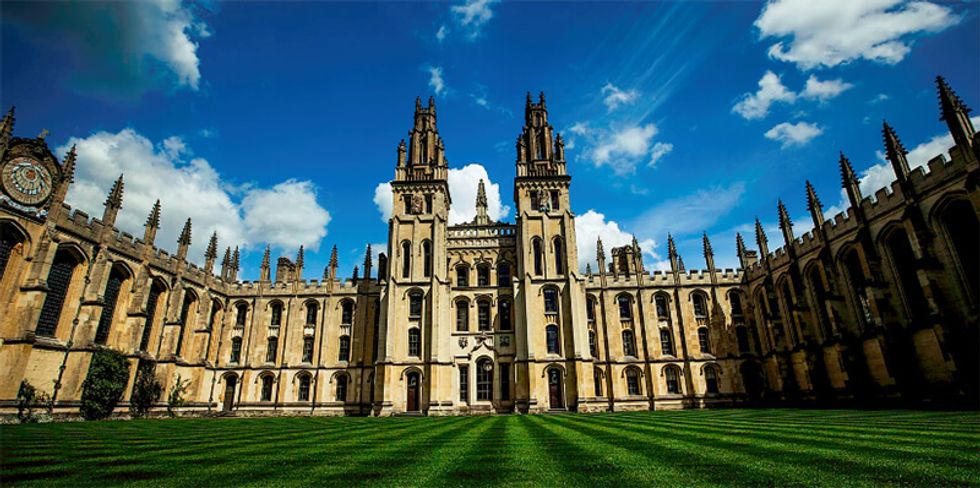 According to a 2018 report, the four richest universities in the U.S. are Harvard University ($38.3 billion), the University of Texas system ($30.9), and Yale University ($29.4 billion). Bezos could buy them all, with a few billion left over.

World Health: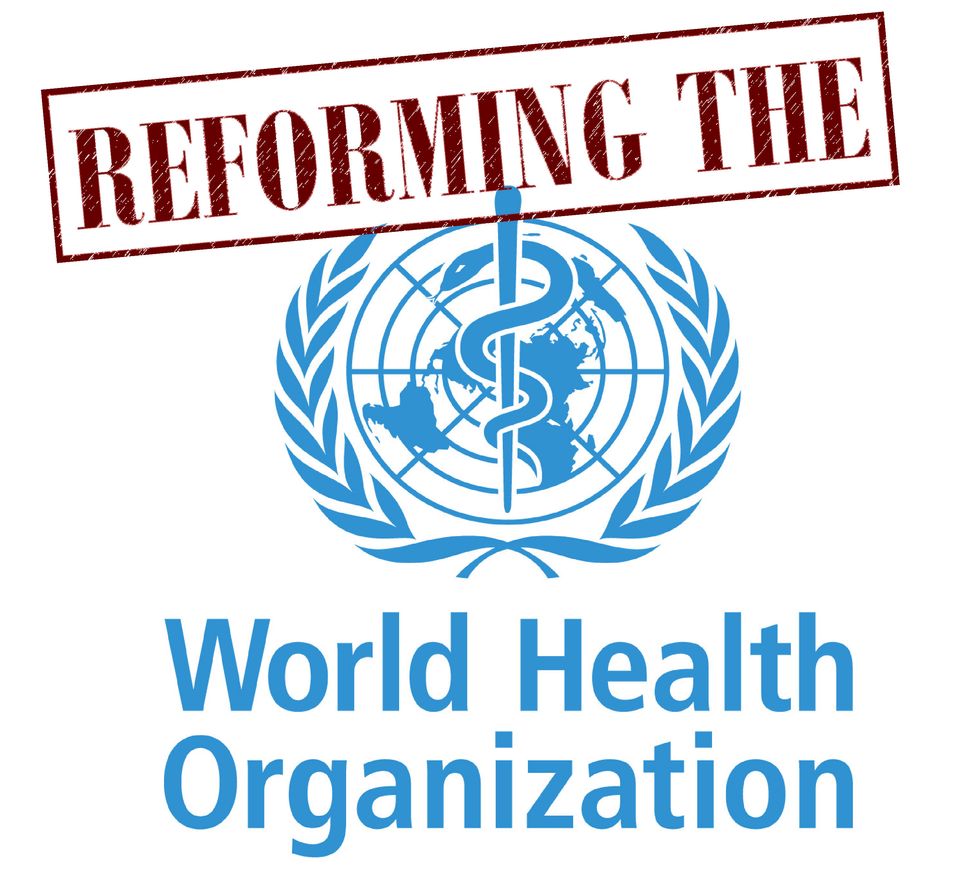 Bezos could permanently double the budgets (about $4.5 billion) of World Health Organization programs that address communicable diseases, health emergencies, vaccinations, and other global health threats—you know, the organization Trump just threatened to defund?

Mikkel Berg Pedersen/Ritzau Scanpix/AFP/Getty Images
Over 9,000 concerts organized by Live Nation have been canceled or postponed by the health crisis.
The event promoter/venue operator has reported a significant financial challenge. Live music has taken a quite a halt, but with talks of reopening, safety precautions must be heavily considered; Alabama is introducing socially-distanced arena shows, while Denmark has been hosting drive-in concerts. During a recent earnings call, Live Nation CEO Michael Rapino fielded questions about the future of the concert industry and how he plans to bring things back to normal.
<p>"So over the next six months, we'll be starting slow and small, focusing on the basics and testing regionally," he said. "But whether it's in Arkansas or [another] state that is safe, secure, and politically fine to proceed in, we're going to dabble in fan-less concerts with broadcasts and reduced-capacity shows, because we can make the math work. There are a lot of great artists that can sell out an arena, but they'll do higher-end theaters or clubs."</p><p>"So you're gonna see us [gradually reopening] in different countries, whether it's Finland, Asia, Hong Kong — certain markets are farther ahead [in the recovery process]," he continued. "Over the summer there will be testing happening, whether it's fan-less concerts, which offer great broadcast opportunities and are really important for our sponsorship business; drive-in concerts, which we're going to test and roll out and we're having some success with; or reduced-capacity festival concerts, which could be outdoors in a theater on a large stadium floor, where there's enough room to be safe."</p><p><div id="ezoic-pub-ad-placeholder-131"></div> <!-- End Ezoic - incontent2 - long_content --></p><p>"We think in the fall, if there are no second hotspots, you'll see markets around the world [reopening] — Europe, specifically, has talked about opening up 5000-plus [gatherings] in September," Rapino concluded. "And on the venue side, we're dealing with federal, the White House, every government body you can imagine, and we've got a great task force around what we have to do with the venue to make you safe. So I think in the fall you'll see more experimenting and more shows happening in a theater setting, into some arenas. And then our goal is really to be on sale in the third and fourth quarters for 2021 at full scale."</p><p><div id="ezoic-pub-ad-placeholder-133"></div> <!-- End Ezoic - incontent3 - longer_content --></p><h2></h2><p>Although drive-in concerts seem like fender benders waiting to happen—and impossible for cities like New York—it'll be nice to have one more activity to keep people occupied.</p>