Kim K is acting up again — nature is healing.
After Kanye West recently went on an online tear trying to win Kim back by … weaponizing his fans against her and her boyfriend — the logic is flawed, especially since West was simultaneously parading his relationship with Julia Fox — a judge declared Kim Kardashian legally single. Silly me, I thought this would be the end of the whole ordeal. I naively hoped that I would get some peace, quiet, and respite from the Kardashian/Jenner/West/Barker/Fox/Davidson/whoever-else brood for at least a little while.
Once again, I was wrong.
Kim Kardashian recently made it Instagram-official with Pete Davidson in a very on-trend photo dump. And — predictably — this went viral. This is … whatever. Good for them. However, at the same time, a video of Kim's advice to business owners also went viral.
In an interview for Variety, the magazine asked Kim for her "best advice for women in business." In response, Kim said — in all seriousness and without a hint of sarcasm or self-awareness — "Get your f—ing ass up and work." She continued: "It seems like nobody wants to work these days. You have to surround yourself with people that want to work. No toxic work environments and show up and do the work. Have a good work environment where everyone loves what they do because you have one life."
If this sounds like bad advice, it's because it is. In fact, none of it really means anything substantial. At best, it's vacuous and unhelpful. At worst, it's ignorant and completely insensitive.
Emerging from a global pandemic that ravaged the economy with high rates of unemployment and confused work boundaries for those who could work, Kim's assessment of people "these days" is outrageously out of touch.
In fact, most people are working more. Studies show: "Nearly 70 percent of professionals who transitioned to remote work because of the pandemic say they now work on the weekends. And 45 percent say they regularly work more hours during the week than they did before."
While the rise of remote work promised more freedom and flexibility, it actually placed increased pressure on employees. They face rising workloads — especially in shrinking departments that laid off some employees due to budget cuts — and less ability to advocate for themselves. So, even if Kim is right and people don't "want to work," they're working anyway. And they're working more than ever.
According to Paul McDonald, senior executive director at LA-based staffing firm Robert Half, "While remote work affords employees greater flexibility, it also makes disconnecting extremely difficult. Many people feel pressure to keep up with rising workloads and are putting in long hours to support the business and customer needs."
This pressure, combined with hastily-set-up remote systems means employees have been left in limbo, clocking in at the end of the world. "Simply handing an employee a laptop and downloading Zoom or some other collaborative software is not enough to help employees manage their work and lives through the pandemic and beyond," says Cali Williams Yost, a nationally recognized expert on workplace flexibility and founder of the Manhattan-based consultancy Flex+Strategy Group.
Due to the prevalence of hustle culture, these boundaries are even more blurred. Unfortunately, the glorification of non-stop hustling was omnipresent during the pandemic. Remember when we first started lockdown and everyone was like, "write a book," or "get a six-pack." Somehow, that expectation still stands, and now those who got crypto-rich or exploited people's pandemic vulnerabilities are looking down on the people who didn't.
Kim is the latter. Her various business ventures all depend on selling consumer insecurities back to people. The self-image she constructed for her brand is one that promises her fans they can get a piece of her life, her success, her looks if they only spend more and more money.
According to Kim, her job is burdensome. She defended herself, saying: "When you do product shots (or) when you (post) things that are work-related posts, it's still a job and it's still really hard. Success is never easy. If you put in the work, you will see results." But once again, this is overly simplistic, oblivious, and ignorant.
Not to say that she hasn't leveraged the privileges she's been given, but that's just it. Kim Kardashian was born in proximity to wealth and fame, all of which provided her with the opportunities she has now leveraged for her success. And some of these opportunities have come at the cost of other people — i.e. her whole aesthetic and how it was built on a foundation of anti-blackness. As a fair-skinned woman, Kim was praised and uplifted for embodying aesthetics that Black women have been shamed and degraded for. So her success is not merely a result of her desire to work, her individual actions. Rather, it's because she had all the prerequisites to success. But not everyone can just reach out and choose a life of access, ease, and abundance.
To be honest, the Variety question was kind of a setup. Kim's relationship with work is not like most people's, so no advice she would have given would be relatable. Sure, it didn't have to be so shallow or perpetuate toxic ideas about work. But the lesson here is clear: don't take work advice from Kim Kardashian.
<
When Kim Kardashian and Ye — then still known as Kanye West — announced their divorce, I did not bat an eye. Rumors had been flying for a while and — after a couple of suspicious Halloween costumes and Ye's increasing Kim-targeted rants — divorce seemed inevitable.
I pretty much forgot about the announcement then, and I thought the divorce would be just as insignificant to me as your garden-variety celebrity split. Boy, was I wrong.
I don't know what I expected given that Ye — the man notorious for interrupting Taylor Swift's VMA speech because he believed she didn't deserve to win — is not the most graceful loser. But his divorce is one confusing, messy spectacle we're all forced to bear witness to, despite our attempts to ignore it. We have much more important things to focus on like Rihanna's pregnancy or the latest Zoe Kravitz movie — now I spend my days saying "uncuh gyams" on repeat (IYKYK).
Frankly, their past few months have been a brazen press tour rather than a divorce. Each news story features a complex web of egoism, sexism, and even racism — from Kim's problematic SNL monologue and that Blackfishing Vogue cover to Kanye's manipulative Instagram posts. We refuse to mention the Super Bowl Instagram posts.
As the former power couple have battled it out in the public eye, their replacement relationships — or on Ye's part, his faulty parachute relationship — have caught the public's attention. Kim's with the people's favorite stand-up comic and serial monogamist, Pete Davidson; and Ye's now-defunct tryst with actress Julia Fox has busted up completely.
Both new partners have been plagued by intense media scrutiny, but public perception of them is quite different. Why? Sexism.
Pete Davidson is well known for dating some of the most desirable women in Hollywood. While many wonder what exactly draws them to him — sometimes cruelly judging his appearance — he's mainly applauded for dating Kim. While the innate sexism of treating Kim like a prize to be won is its own issue, this is wildly divergent from how Julia Fox has been treated.
In a recent episode of Forbidden Fruits — Fox's podcast with co-host Niki Takesh — Fox discussed her relationship with Ye and the press's narratives surrounding it. Fox is unphased by the omnipresent negativity, saying: "People are like 'Oh, you're only in it for the fame, you're in it for the clout, you're in it for the money.' Honey, I've dated billionaires my entire adult life, let's keep it real."
Fox doesn't find these media accusations surprising, and neither should we. The notion that she's self-interested, ill-intentioned, and clout-chasing comes from the ingrained idea that women who want more are bad.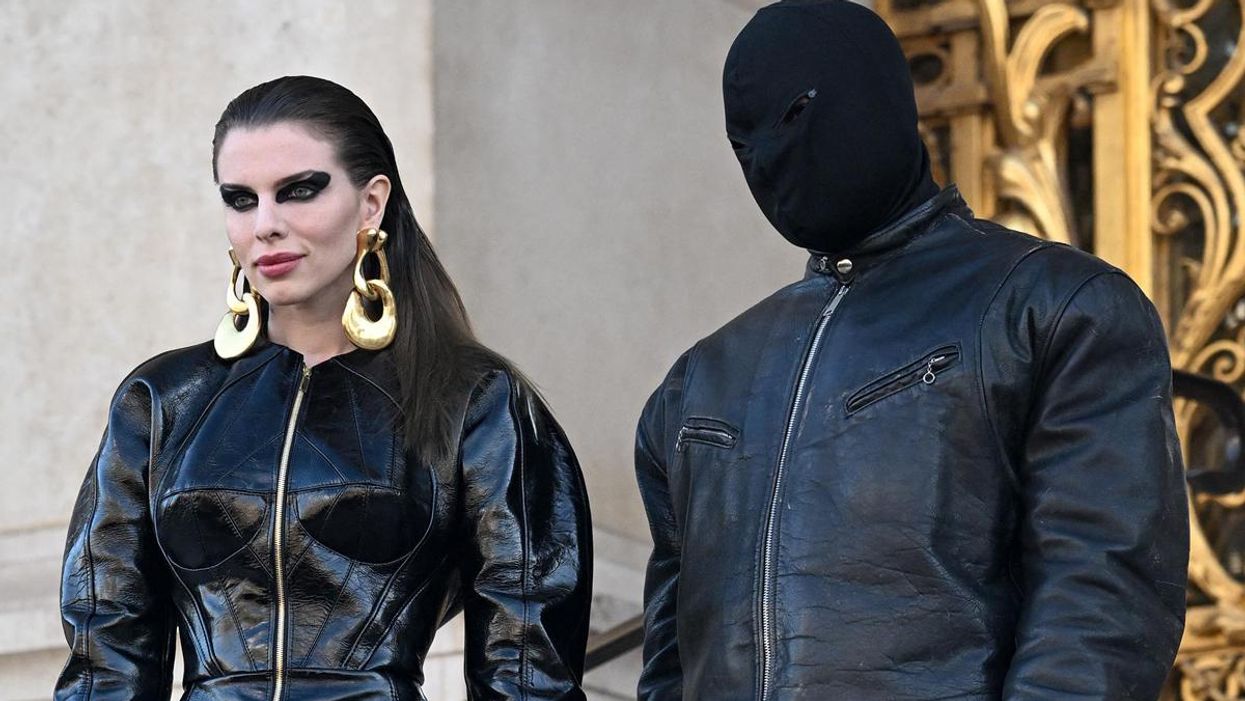 Too often, women are systematically discouraged from seeking success and penalized when they do — especially if they're brazenly shameless about it. According to money expert, Stefanie O'Connell-Rodriguez, women are punished for seeking advancements or — heaven forbid — positions of power.
O'Connell-Rodriguez refers to this as the ambition penalty, saying: "The problem with this messaging is it implies that a woman's primary obstacle to economic power is herself, and that inequities in pay and wealth result from our own behavior. There's no acknowledgment of how women are often penalized for pursuing their ambitions."
To combat the ambition penalty, it's important for society to see prominent examples of women acting ambitiously, and getting rewarded for it. Changing the culture isn't merely about telling women to take "just" out of their emails and apologize less. It's about demanding equitable representation and tearing down prevailing structures of oppression.
When it comes to personal finances, women are increasingly challenging notions that they're hopeless with money and they shouldn't have control over it anyway. The Confessions of a Shopaholic spiraling? The Carrie Bradshaw cluelessness? These tropes are long out of fashion.
Instead, it's increasingly common to see women in pop culture claiming their financial independence. Instead of "can you pay my bills" — sorry Destiny's Child — female artists are declaring their ability to pay their own bills and demanding respect for their financial achievements.
Despite the slowly shifting ties, cultural phenomena such as this drawn-out divorce remind us of how far there is left to go.
While Julia is branded an opportunist, Pete is considered a hero. And it's not just Julia under the microscope. Kim has been equally accused of being with Pete for PR reasons and engineering the relationship for her own gain.
In both cases, the women are viewed as greedy and shamed about how their relationships might be in their self-interest.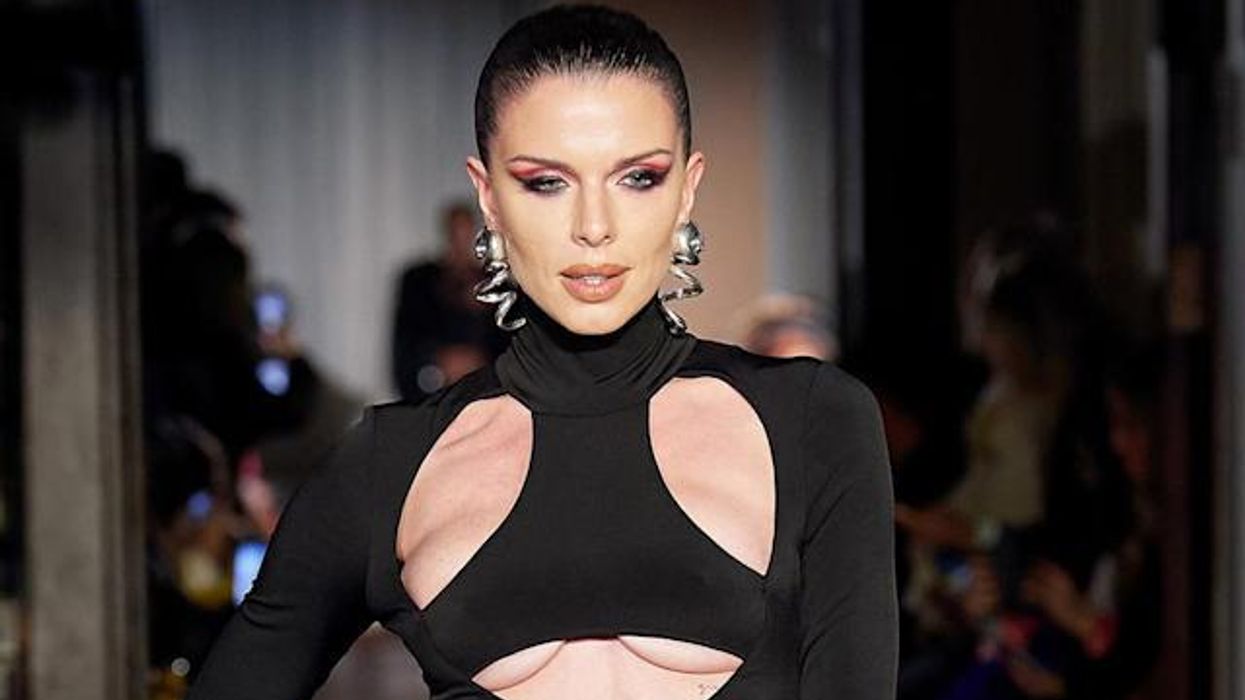 Fox won't let those accusations merely bounce off her — she's embracing them. If she can have fun dating Ye while advancing her career, why not? "Why not see me for what I am which is a #1 hustler," she told The Cut. After announcing their split on Valentine's Day, Fox is only just beginning to demonstrate her own vision, rather than being subject to the press — or Ye.
Despite Ye's public parade of Kim look-alikes and his manipulative attempts to coerce her back into his life, no one questions his motives. And despite serious doubts about the legitimacy of Pete's alliance with Kim, accusatory fingers are never pointed in his direction.
The ambition gap paints women with one brush, blinding us to the nuance in their actions. While both relationships increase the couples' fame, the women are the ones called out for it. So what if there is a PR element to these curious couplings? Celebrity relationships have never been the exemplars of purity and virtue. This, we expect. But we shouldn't have to expect sexism too.
In a perfect world, I'd simply discount the goings-on of KimYe, JulYe, and whatever we're calling Kim and Pete. But the blatant sexism and problematic narratives surrounding these pairings is a glaring reminder of society's larger issues.
Everyone knows we need to save our money. Some of us might even believe we make savvy financial decisions when we skip the occasional impulse buy, or pat ourselves on the back when we refrain from buying yet another pair of ripped blue jeans.

For many, the reason they can't save money is they're too afraid to face their finances. We worry that we'll never be good savers and live in fear of our bank balances. There's a culture of shame surrounding what "they" label "stupid" money decisions. Not to mention the constant anxiety about not saving enough. All this creates a negative feedback loop that inhibits people from learning about their money habits.
This shame is the prevailing narrative surrounding money advice. Far too many money experts are older white males — wagging their fingers at pesky Millennials and self-centered Gen Zers, making idiotic decisions and not buying houses.
Yet younger generations are saddled with outrageous debt. As inflation rates and housing markets rise — that outdated American dream of the Colonial house and picket fence becomes absolutely unattainable. So, when it feels like there's no goal in sight, it's tempting to take the nihilistic approach and spend-spend-spend rather than saving. Don't forget, these generations are coming of age in the "YOLO" era.
In authors Emma Pattee and Stefanie O'Connell's CNBC article "Personal finance advice relies on shame; what if we tried empathy?" They say: "From the over-simplified math of David Bach's "The Latte Factor," to Dave Ramsey's condemnation of nearly all debt, to the media's obsession with extreme frugality and early retirement, the message is clear: If you're struggling financially, you only have yourself to blame. In this mythology, only once an individual takes full responsibility for their situation, will they be able to make the so-called right choices in order to achieve financial prosperity."
You can't simply put on a Joe Rogan podcast and magically change your life. Let's just get to the point and actually speak about the main thing keeping people down: capitalism. So until we get rid of that, inequality will persist and the small-minded powers that be will blame the people suffering from it and for it.
However, it's not all revolution or Rogan. There is a middle ground. By overcoming your fears you'll be better equipped to take a peek at your finances and address the issues that are buried there. Rather than restricting yourself by a word like budget, try the term spending plan. It combines the thrill of spending with the intelligence of a plan. With this new term and ideology to hand, perhaps you'll be able to set aside your money to save.
A spending plan isn't intimidating — especially with the help of apps like Meet Cleo, which keep it real and keep you on track. By doing what a good friend would, the Meet Cleo finance app will help you to face the numbers and actually do something with them. You don't have to make a mortgage your goal, but socking the money away can't hurt.
Here are 6 ways you can shave down those numbers on your spreadsheet and cut costs:
Rent
No, I won't be plugging the house hacking trend here — wannabe millionaire landlords exploiting the lack of affordable housing is not a fun investment strategy for me. However, rent is usually people's biggest expense. If you can reduce this, it goes a long way to helping you save.
A lot of people don't know that you can negotiate your rent. Instead of meekly accepting the price offered, you can present your landlord with a figure that works better for you. In a competitive housing market, this will be less effective. But some buildings offer incentives like a few months free. See if you can snag one of these deals. If your lease is almost up, try to renegotiate your rent. It costs landlords a lot to move you out and identify a replacement tenant when it would be cheaper to keep you. Give it a try. What do you have to lose but a couple of hundred dollars shaved off your living expenses.
Groceries
After rent, food is our second-largest expense. Between groceries and eating out — we'll get to that — what we eat plays a huge factor in how we spend. While many people will tell you to head to Costco or Walmart to shop in bulk, take a breath and consider your shopping needs. Bigger isn't always better when you buy more than you can eat because you think you're getting a deal. It's clear that bulk shopping isn't the answer for everyone. Shop smarter, not bigger. Go to the grocery store with a list and stick to it. To keep it interesting, maybe allow yourself one spontaneous buy, but trust me. Lists are law.
Eating Out
Like with grocery shopping, the key to curbing impulse shopping is allowing room in your spending plan for small indulgences. Allow for dinner out or delivery once or twice a week, then no more. That way, you'll eat all the weekly groceries and truly savor those meals out. Two birds, one stone.
You Guessed It … The Latte
Joe Rogan and Co. will tell you that the daily Starbucks run is ruining your life. However, if there's room for it in your spending plan, go ahead and keep your Starbs if it really lifts your day. For some, taking a walk to their local coffee shop is all that kept them going during the pandemic — and even now. But if hitting your local cafe is a mindless habit that you don't value, sure, replace it with coffee at home. The key is intentionality, not punishment. Keep your small indulgences within the parameters of your spending plan.
Clothes
Do you have a wardrobe full of clothes but still feel like there's nothing you can wear? That means your clothes aren't following the rules of intentionality, as outlined above. Instead of hopping on microtrends and buying everything on the sale rack, take your time and consider how it will fit into your daily life before purchasing.
Subscriptions
Challenge to you right now: list everything you think you're subscribed to right now. Then go through your credit card statements and itemize all the actual subscriptions. I guarantee you'll find some you've totally forgotten about. Unsubscribe to them immediately. Too often, we forget what we signed up for and end up paying for it months or even years after the free trial is over. Then check through what's left. Do you need every single streaming service? Do you need every single app? Your screentime and your savings will thank you.
Recently, I wrote a piece about the genius of shopping for swimsuits during the winter. In it, I championed the benefits of buying swimwear now. It's smart to take advantage of the off-season sales so you're extra-prepared for summer. Part of what led me to this discovery is my penchant for mood boarding.

The mood-board — aka vision board — is my staple way to express my creativity, exercise my personal style even when winter restricts my fashion sense to thick sweatpants and puffer jackets. It's time to get excited for activities and celebrations that are months away.
Creating mood-boards to bring summer closer led me to buy my latest swimsuit at a fraction of the price. This simple action sent my imagination soaring. I clearly envisioned the pools I'll swim in, the oceans and lakes I'll plunge into, and the boardwalks I'll strut about on while flaunting my leopard, plunged-neck bikini.
So — six months in advance — I've effectively pulled my summer plans together. I've always been a planner as it goes a long way to actually achieving whatever I'm meticulously planning, be it a goal or an awesome trip.
However, this summer's arrangements are more fraught than ever, as my imagined itineraries ride on the hope that there's not yet another COVID variant looming in the wings. One that cancels my flights and banishes me back to my apartment. But — in the spirit of positive thinking — I'm not going to let logic obscure my vision. I intend to go full-speed-ahead with my dreams.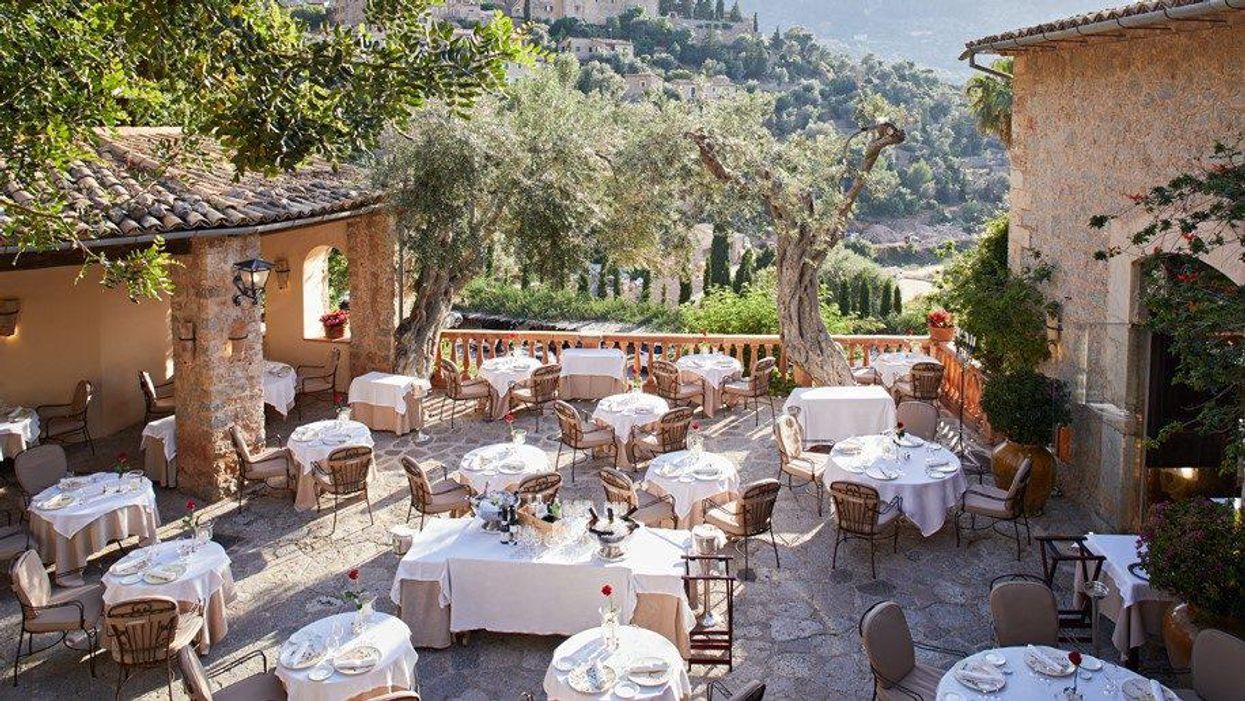 Currently on my list: La Residencia, a Belmond Hotel, Mallorca
Starting early also means I have clarity about my budget. This provides greater incentive to save money this year. I have more options than ever before. Flights are cheaper, hotels will welcome me with open arms, and my inspiration awaits.
Here are some of my tips for planning your dream vacation:
Dream Big!
Even before I started making concrete plans, I've already stockpiled ideas for future vacations for a future self. The pandemic taught me that life is too short to wait on those enjoyments for a future me. So, I'm taking the plunge and setting out on one of my bucket-list vacations rather than settling for a more local trip.
Save-Save-Save
In order to make my biggest dreams happen without falling into credit card debt, I'm putting aside money every month that goes towards my vacation. Before making non-essential purchases, I ask myself: would I prefer another iced coffee from my neighborhood cafe or a croissant and coffee in Paris? Chipotle or a gourmet meal in Mexico? Put that way, the choice is simple.
A app like Meet Cleo makes the money part a little easier and seriously keeps me accountable for my spending. After all, there's no better way to stop those credit-card-swipes my credit card than depending on an app that keeps it real. Meet Cleo reminds me of my regrettable purchases before I rack up another one.
Plan EVERYTHING
In arranging my itinerary, I don't just plan hotels and flights, I plan out every single day. Sure, I leave time to explore neighborhoods and wander through museums and stores. But even that time is scheduled. This helps me visualize more clearly what I'm going to do, but it also provides a realistic ballpark budget. When and where will I need to flag a cab? How efficient is public transit? How can I schedule my days most efficiently and cost-effectively?
Shop Smart
Leaving seasonal shopping to the last minute often leads to panic buys, overpaying, and desperately buying forgotten items at the airport. Shop smart, and start shopping today. Taking cues from my swimwear hack, I have price alerts on critical purchases so I'm notified whenever there's a sale.
That means no more frantic airport shopping for me — my Meet Cleo app will be proud.