When people think of gifting, they tend to think of the winter holiday season.

Suddenly, every store offers gift wrapping and the internet is a cornucopia of gift guides. I get super into it, making lists — like Santa himself — of who's getting gifts r and who's getting nuffin because they scorned me last time around. Black Friday and the winter sale season have trained me well - I'm now in the groove of saving in advance, prepping my budget, and keeping an eye out for major sales.
But with all that anticipation in winter, there's almost nothing of the sort in spring. And, after going through my spending last year, I realized why I felt like all my money was going down the drain from April to June: this is a holiday-filled season too!
At first, I blamed it on hot-girl summer — and maybe in part, this was the case. Buying new clothes to refresh my stale pandemic wardrobe, and admittedly getting carried away with my post-vax excitement for going/doing/seeing everything all took hits at my budget.
In the future, I'll make sure to prep more for summer because every year brings new exciting things to spend money on – especially outside.. Plus, as travel becomes more and more seamless with fewer restrictions, having a "summer buffer" will let me dip into my savings for trips that may come, not into my credit card balance.
I told myself I'd make those financial decisions for the summer, but it wasn't just the summer. The whole spring was a financial pit and I didn't completely understand why. After all, isn't spring for cleaning, decluttering, and even making money by ditching things that aren't serving you? Why then, did I keep watching my accounts get drained?
The answer is gifts. From Easter in April, Mother's Day in May, Father's Day in June, and more, spring is a parade of little holidays that sneak up on you with their obligatory gifting. And it doesn't even end there for me – I have a ton of friends' birthdays during these months! With Tauruses being known for their materialism (or maybe that's just the ones I know), I always splurge on their presents. This leaves me with an empty checking account … kind of by surprise.
In the winter, I prep and save and budget. In the spring, I scramble and overspend. But not this year. This year, I'm very aware that it's gifting season and I am planning accordingly.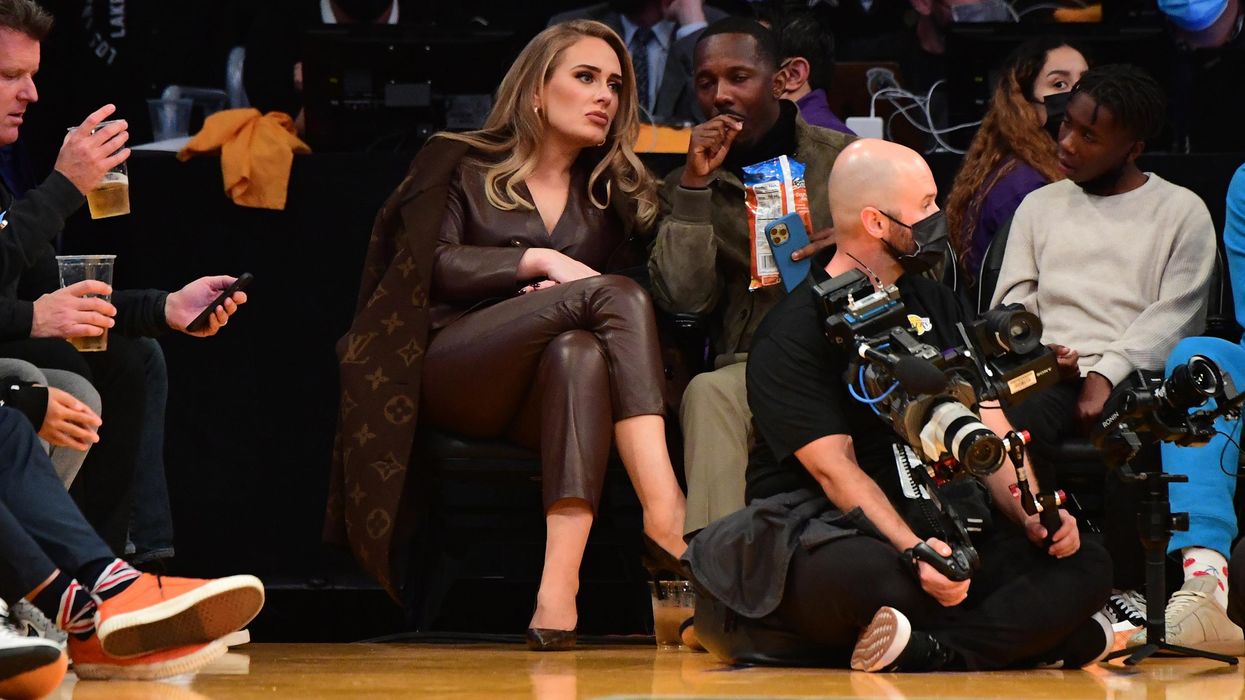 Adele, a Taurus, courtside in all designer. See what I mean? Does she LOOK easy to impress? No, this is why I'm broke
How to Save For Short Term Goals Using Sinking Funds
According to personal finance blogs, one of the keys to saving enough for seasons like this is starting early. Establishing what is known as "sinking funds" is the most efficient way to consistently save for short-term goals. From everything to impending vacations to holiday gifts, sinking funds let you start planning early and reinforce good spending habits. No longer will you be surprised by recurring bills or how much a vacation really costs – the money will be saved, waiting for you to enjoy.
TIME defines sinking funds as a special kind of savings account. "A sinking fund functions similar to a savings account, but with a purpose and approach all its own," says TIME. "A sinking fund is money you set aside for a specific upcoming expense. Unlike a general savings account or emergency fund, a sinking fund has a clear purpose attached to it — whether it's to save for a vacation, down payment on a home, or a big-ticket splurge. The financial educator Haley Sacks has a sinking account just for astrologists. If you have a big expense coming up, you might consider creating a sinking fund to take the stress out of saving for it."
I'm taking notes — and even considering starting my own astrology sinking fund — and I already made one for "Spring Surprises." For any savings goal, keeping a separate savings account apart from your checking account is the first step to making sure you're actually contributing to it. Seeing that number get closer to your goal is great motivation. For sinking funds, I make many different savings accounts, all with specific names according to the goal. I even add the goal amount and the month it's "due" to the account name so I know when each is coming up. This gets me excited to see the fruits of my labor and keep contributing consistently. It also makes it easier to budget for my sinking funds each month with a dedicated amount.
Sinking funds are great cash flow tools that keep you in control of your purchases. According to Clever Girl Finance, a popular personal finance blog for women: "When you don't have a sinking fund, you may be forced to make these purchases through another source of funds, i.e., your emergency fund, your savings account, or your credit card. A sinking fund helps you to plan for large purchases. It also helps you stay on track with your savings goals, keeps your debt low, and allows you to make purchases freely without feeling the pinch."
This added security lets you spend money on gifts guilt-free. Once it's in your sinking fund, you can spend it for its allocated purpose without having to worry about other expenses or going into debt. You've planned for this. And now you can be generous without the unexpected stress of draining your checking or even your own spending money.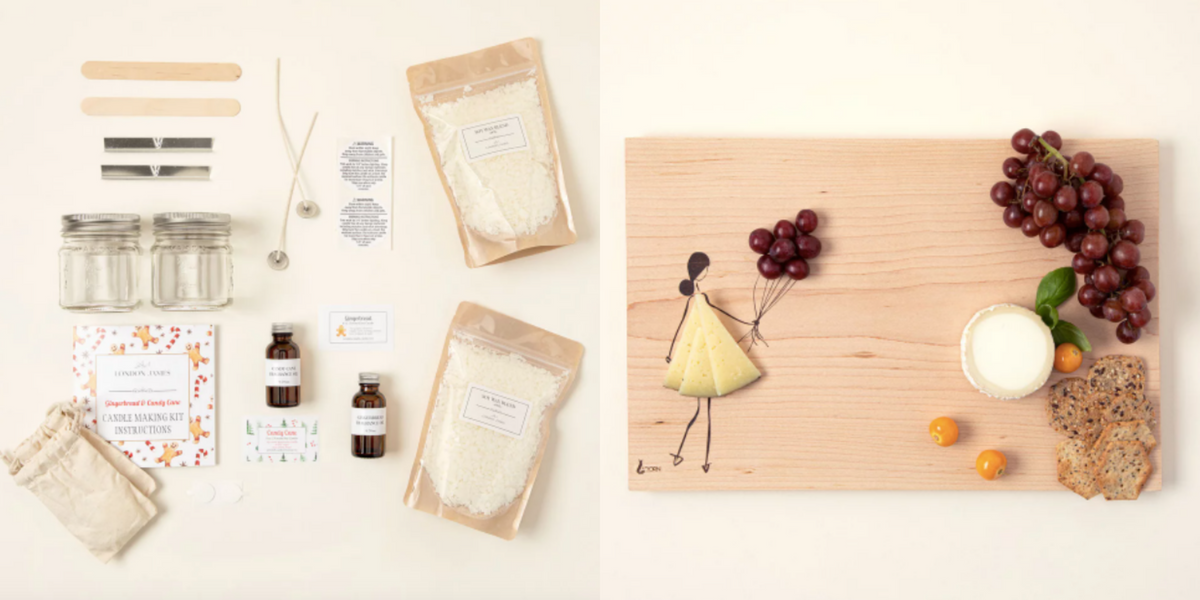 What to Buy This Spring
With all the little holidays that accumulate during the season, it can be easy to be surprised by them. Sinking funds take care of the financials, but an extra step of planning never hurts. Figuring out what you actually want to buy in advance lets you track prices and take advantage of sales, rather than buying whatever marked-up mother's day bouquet you come across last minute.
Be the best gifter of the season by simply being prepared. You can find unique gifts for all your loved ones on Uncommon Goods.
Uncommon Goods is your new one-stop-shop for all your gifting needs. Instead of buying the common and cliché, you can find the best array of bespoke, artisanal, and handcrafted gifts for everyone in your life.
Everything on Uncommon Goods is "all out of the ordinary." From highly specific and aesthetically pleasing tools for niches like gardening to crowd-pleasers like mimosa-makers or beer lovers' gift sets, Uncommon Goods has something for everyone.
As well as offering"Uncommon Goods", they're also doing good through their new initiative supporting Ukrainian refugees. According to their website: "To aid Ukrainian refugees,Uncommon Goodsis doubling our Better to Give a donation to the International Rescue Committee. Choose IRC at checkout and we'll donate $2. If you're a Perks member, we'll donate $4."
Never spiral out of control when spring comes again. Make a smart purchase decision for you, your lucky giftee, and Ukrainian refugees by choosingUncommon Goods for all your gifts this season.
<
Kim K is acting up again — nature is healing.
After Kanye West recently went on an online tear trying to win Kim back by … weaponizing his fans against her and her boyfriend — the logic is flawed, especially since West was simultaneously parading his relationship with Julia Fox — a judge declared Kim Kardashian legally single. Silly me, I thought this would be the end of the whole ordeal. I naively hoped that I would get some peace, quiet, and respite from the Kardashian/Jenner/West/Barker/Fox/Davidson/whoever-else brood for at least a little while.
Once again, I was wrong.
Kim Kardashian recently made it Instagram-official with Pete Davidson in a very on-trend photo dump. And — predictably — this went viral. This is … whatever. Good for them. However, at the same time, a video of Kim's advice to business owners also went viral.
In an interview for Variety, the magazine asked Kim for her "best advice for women in business." In response, Kim said — in all seriousness and without a hint of sarcasm or self-awareness — "Get your f—ing ass up and work." She continued: "It seems like nobody wants to work these days. You have to surround yourself with people that want to work. No toxic work environments and show up and do the work. Have a good work environment where everyone loves what they do because you have one life."
If this sounds like bad advice, it's because it is. In fact, none of it really means anything substantial. At best, it's vacuous and unhelpful. At worst, it's ignorant and completely insensitive.
Emerging from a global pandemic that ravaged the economy with high rates of unemployment and confused work boundaries for those who could work, Kim's assessment of people "these days" is outrageously out of touch.
In fact, most people are working more. Studies show: "Nearly 70 percent of professionals who transitioned to remote work because of the pandemic say they now work on the weekends. And 45 percent say they regularly work more hours during the week than they did before."
While the rise of remote work promised more freedom and flexibility, it actually placed increased pressure on employees. They face rising workloads — especially in shrinking departments that laid off some employees due to budget cuts — and less ability to advocate for themselves. So, even if Kim is right and people don't "want to work," they're working anyway. And they're working more than ever.
According to Paul McDonald, senior executive director at LA-based staffing firm Robert Half, "While remote work affords employees greater flexibility, it also makes disconnecting extremely difficult. Many people feel pressure to keep up with rising workloads and are putting in long hours to support the business and customer needs."
This pressure, combined with hastily-set-up remote systems means employees have been left in limbo, clocking in at the end of the world. "Simply handing an employee a laptop and downloading Zoom or some other collaborative software is not enough to help employees manage their work and lives through the pandemic and beyond," says Cali Williams Yost, a nationally recognized expert on workplace flexibility and founder of the Manhattan-based consultancy Flex+Strategy Group.
Due to the prevalence of hustle culture, these boundaries are even more blurred. Unfortunately, the glorification of non-stop hustling was omnipresent during the pandemic. Remember when we first started lockdown and everyone was like, "write a book," or "get a six-pack." Somehow, that expectation still stands, and now those who got crypto-rich or exploited people's pandemic vulnerabilities are looking down on the people who didn't.
Kim is the latter. Her various business ventures all depend on selling consumer insecurities back to people. The self-image she constructed for her brand is one that promises her fans they can get a piece of her life, her success, her looks if they only spend more and more money.
According to Kim, her job is burdensome. She defended herself, saying: "When you do product shots (or) when you (post) things that are work-related posts, it's still a job and it's still really hard. Success is never easy. If you put in the work, you will see results." But once again, this is overly simplistic, oblivious, and ignorant.
Not to say that she hasn't leveraged the privileges she's been given, but that's just it. Kim Kardashian was born in proximity to wealth and fame, all of which provided her with the opportunities she has now leveraged for her success. And some of these opportunities have come at the cost of other people — i.e. her whole aesthetic and how it was built on a foundation of anti-blackness. As a fair-skinned woman, Kim was praised and uplifted for embodying aesthetics that Black women have been shamed and degraded for. So her success is not merely a result of her desire to work, her individual actions. Rather, it's because she had all the prerequisites to success. But not everyone can just reach out and choose a life of access, ease, and abundance.
To be honest, the Variety question was kind of a setup. Kim's relationship with work is not like most people's, so no advice she would have given would be relatable. Sure, it didn't have to be so shallow or perpetuate toxic ideas about work. But the lesson here is clear: don't take work advice from Kim Kardashian.