The Independent
When it comes to dating, a lot of the outdated, gender normative, etiquette that was once nonnegotiable, grows less and less important by the year.
It's no longer necessary for women to get married, men don't always pick up the dinner bill, house hold chores are shared, and communication is open in a way that was not a given for past generations.
Another perk of changing relationship dynamics should be the ability to have an open conversation about finances with your romantic partner. We've come too far to leave finances out of the equation when it comes to partnership, whether that's a restaurant bill or your daughter's college tuition. So no matter what stage of your relationship you're in, be sure to start a dialogue.
At the Beginning of the Relationship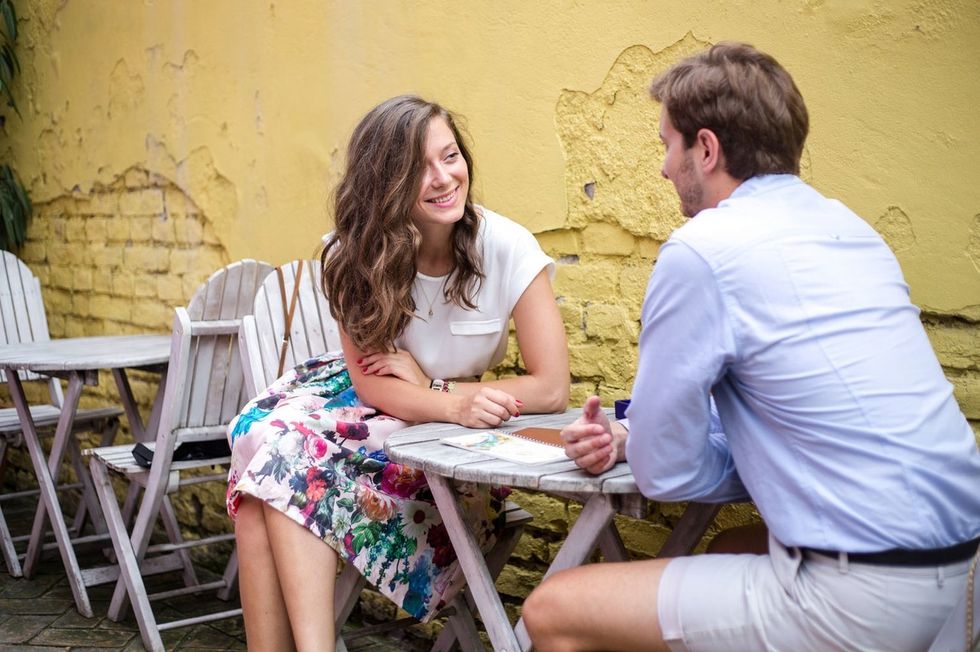 Glamour
By date three, you and your partner are certainly not discussing how you might finance a house, but that's not to say you can't get a gauge on values when it comes to money. This doesn't necessarily have to be a conversation as much as an observation.

"Ask them, 'If you won the lottery, what would you do?' I think that tells you a lot about a person," says financial planner, Erin Voisin. Telling questions like these are plenty useful for getting to know someone in a holistic way, and money is just a little part of that.
"Do they do things that are irrational or impulsive?" asks Reshell Smith, a second financial planner. "I also think people's attitudes about money comes from their family. Talking about family, parents and how you were raised — you can get an idea from there."
When you're still feeling each other out, it's good to have an understanding of the kinds of things your partner is willing to spend money on. You don't have to ask how much, but knowing if they're more inclined to drop their paycheck into a Planned Parenthood fund, a family vacation, or a pair of Nike Frees is definitely valuable information.
When the Relationship Gets Serious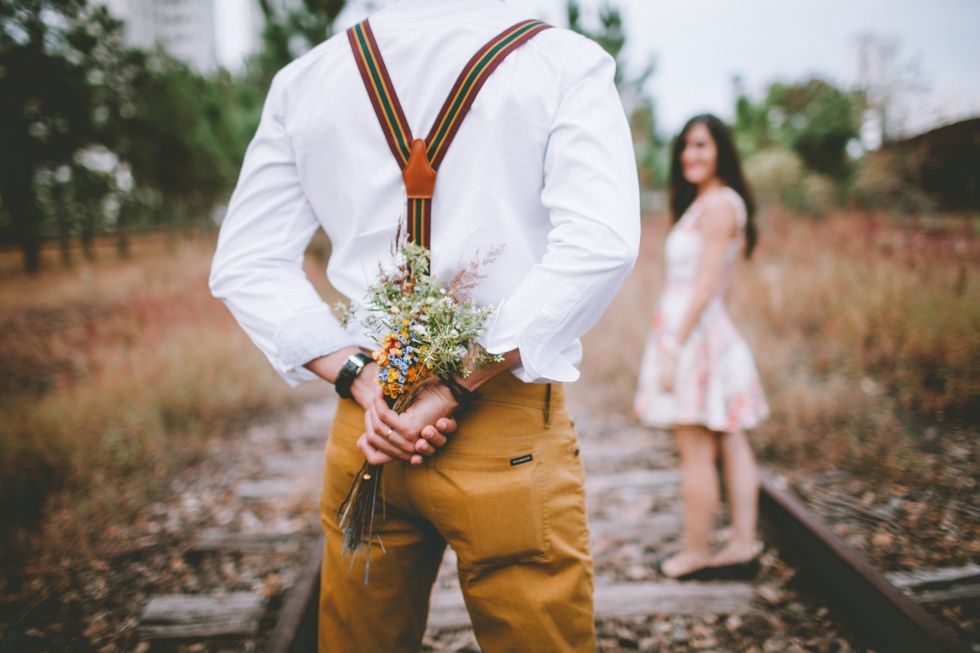 Medium
Serious is, of course, a relative term. Plenty of couples take years to say "I love you." Some take weeks. Some think open relationships are easier than committed ones. Some swear off marriage. But once you feel like you're genuinely committed to another person, there are certain money questions that need to be asked.
Voisin recommends making time to talk about the highs and lows in your economic histories. Did you invest in something stupid? Do you impulsively shop? Are you frugal to a debilitating point? "Talking about financial successes and failures is important," she explains.
If you plan to continue your relationship, you'll get in the habit of spending money on and around one another quite a bit. That means you need to know about major debts or serious trust funds (yes, this includes a conversation about credit score).
When You Decide to Move in Together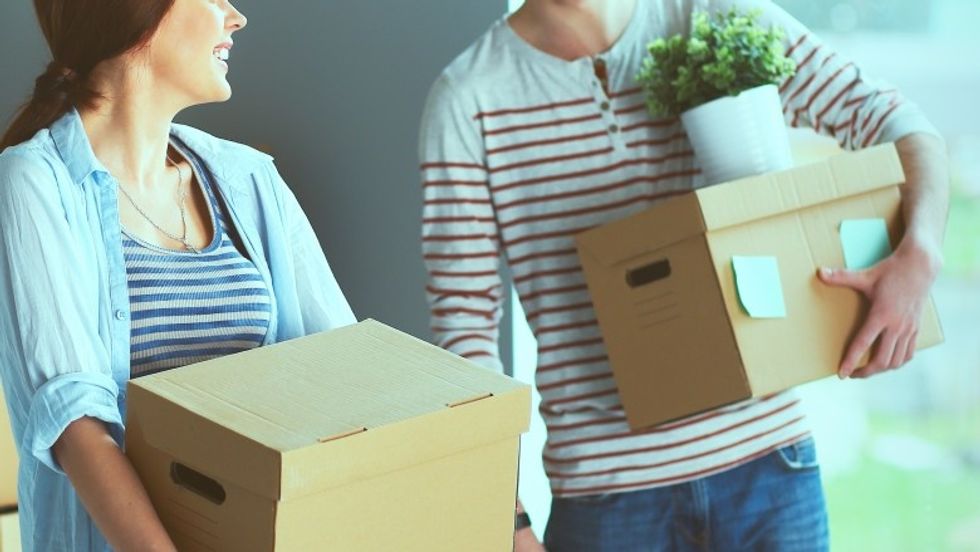 The List
This is quite possibly the most difficult test any couple undergoes — only the strong survive. Cohabitation can entirely change the way you relate to a person. Not all good friends make good roommates, and not all good romantic partners do either.
From a financial angle, living together, of course, implies splitting the cost of a home — but it also implies dictating what is mutually owned, and what is personally owned.
"If you both are living in separate places, you probably have two washers, two dryers, two TVs. These are things you can sell to raise money for a wedding or to help pay down debt," says Smith. But do you decide who has the better version of each? Whose debt are you paying off? The yours, mine, ours conversation is not an easy one.
It's recommended that you test out a joint savings account where you can deposit mutual funds. Not only does this make the financial conversation a little bit more fluid, but it also helps with division of cash when you split. Don't overthink it, but this is, of course, always a possibility.
When You Get Married (or make a long term commitment)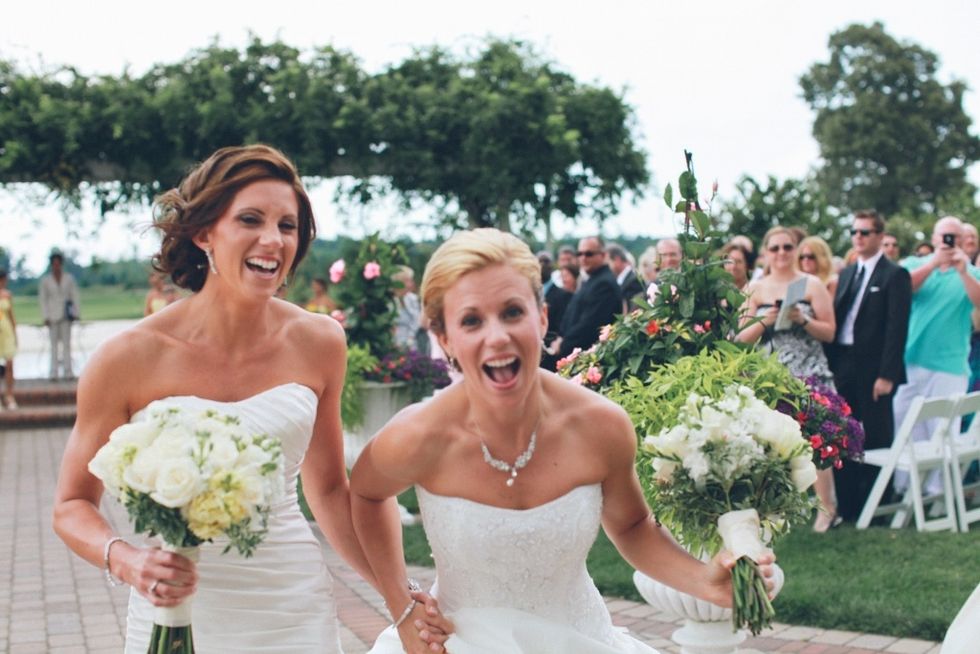 New Article World
Ok, so you survived the cohabitation test. You can actually live within the same four walls, and you still like each other — even love each other.

At this point, you should be a little more secure when it comes to sharing. Theoretically, you'll have mutual accounts 'til death do you part. We're not saying this is set in stone — but it is some form of guarantee. With your commitment, however, come conversations about retirement funds, kids, and longterm housing. That's tough stuff.
Viosin recommends discussing dependency. While of course different couples support each other in different ways, it's important to make sure the full financial burden doesn't fall on one party. "It's making sure that each person has enough … and having that conversation about what does 'taken care of' actually mean," she says.
There are plenty of ways of validating a relationship in the long term, and marriage doesn't have to be one of them. But, if you've committed to spending your life with someone, you should feel that you're both shouldering part of the financial weight, and that you both feel secure. And unfortunately, like everything else, that's going to have to be a discussion.
When Your Family Starts to Grow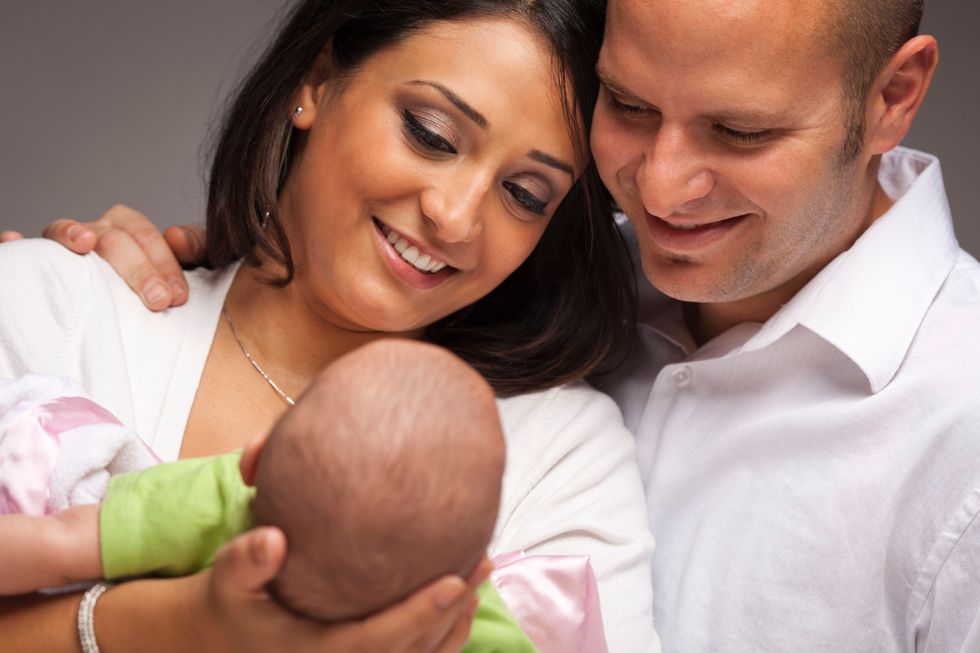 Happy Young Attractive Mixed Race Family with Newborn Baby. Tennesse Fertility Institute
Not everyone will decide to have kids — families can be defined in many different ways. You might have nieces and nephews close by, or in laws who have to move in. You might get a dog. You might adopt. You might nurse a thriving garden. Regardless of the entity, odds are, you will become financially responsible at some point for someone besides your partner.

"Once you have kids, your lives will generally revolve around them and their education," Huffpost reports. You and your partner need to take that in stride. You'll want them to have appropriate clothing, healthy food, and top-notch toys, but you'll also pour money into their education, health care and personal happiness.
"Those are conversations you definitely want to have ahead of the baby coming, because that's a very short time frame," says Smith.
If we're just talking about a dog here, the budgeting falls on a smaller scale, but regardless, it's hard factoring another body into your financial plans. On the other hand, it's a
privilege
and you ought to appreciate the fact that you've got someone around to brave the financial world with you. Money talk may never come naturally, but with the right person, we promise it will be worth it.
Few things will halt a lively dinner conversation like the question, "Should we split the check?"
In 2018, your table manners are a far less pressing matter of etiquette than how you pay for your meal. For some, dividing a check by individual order — down to the dollar — is both nit-picky and cheap. Others find it reckless and selfish to expect that your friends cover the cost of your food (and that second martini). Your waiter probably would prefer you all throw down cash, and leave your six separate credit cards out of it.
In the end, there is no right way to split the check.
Unless you run in a conveniently-sourced circle of socialites and pseudo-celebrities, odds are there's an income disparity amongst your friends. You earn different salaries, you pay different rent fees, you come from different families. And no matter how much you all enjoy the act of gathering around a table and consuming food together, that doesn't solve the looming problem of the bill.
To make matters worse, the anxiety derived from wealth gaps amongst friends doesn't end with dinner payment. According to a study in the Quarterly Journal of Economics, "How much you feel you earn in comparison to others is more important in determining self-esteem than what you actually earn" — which goes to say that the income diversity within your social circle may actually be taking a serious toll on your self-image.
Does this mean you should ditch your friends with mansions in the Hamptons in an effort to surround yourself with people exclusively within the same income bracket as you? Absolutely not.
There are, however, tactical steps that can be taken.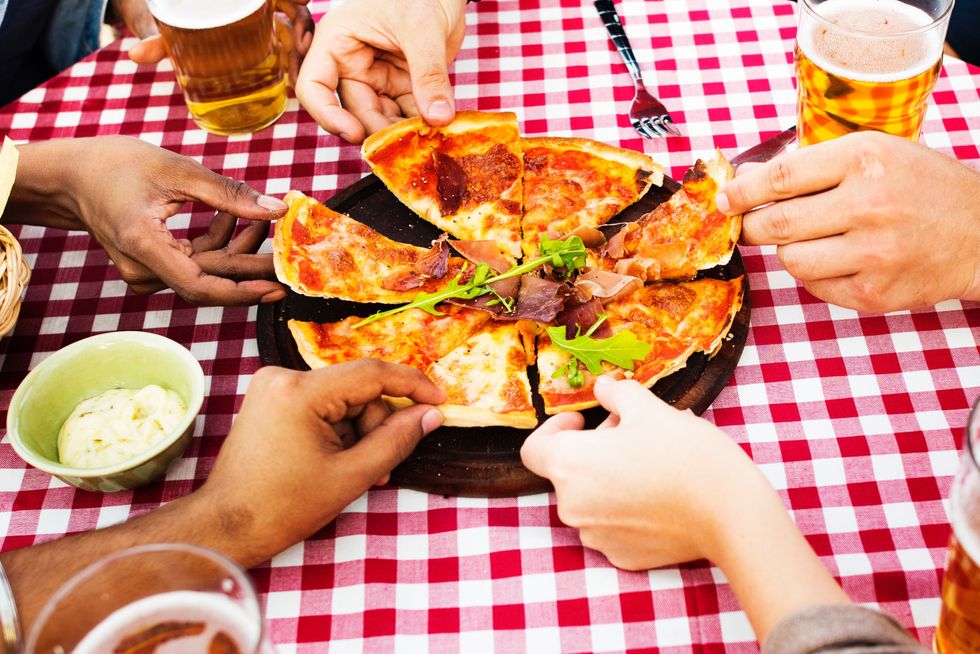 For starters, you should begin navigating this discrepancy with candid, open conversation. Don't let money be the elephant in the room. According to the Huffington Post, "Outings are about compromise, and any good plan will incorporate input from both parties." There will always be a middle ground in terms of which restaurant you select, or which AirBnB you choose. Starting a conversation means you can find that in-between space.

For the wealthier parties in this equation, navigating these disparities is just as awkward as it is for those with less "money to blow," so to speak. "It's a delicate dance so that you're not going overboard in showing how wealthy and comfortable you are," says etiquette coach Thomas Farley. "But also not going so far in the other direction, so that the person feels like, 'What? You don't think I'm good enough to go to a fancy restaurant?'"
He suggests that you try to make up for the difference without being over-charitable, by paying the tip on a split check, supplying the food for a weekend away, or covering a shared Uber.
On the other end of the spectrum, folks who are trying their absolute hardest to save a few pennies can rely on telling questions, without having to come right out and say "I sure as hell can't afford that." Town & Country recommends asking things like,"'Would it be weird if I just met you after the concert for a drink?' or 'Is there anyone else going to Nantucket that weekend who might want to share a hotel room?'"
Lastly, and perhaps most importantly of all, be sure to keep in mind the fact that your friends are your friends for a reason and this likely has nothing to do with income. "You probably have more in common with your rich friends than you think; you did, after all, become friends in the first place," says Huffington Post.
So be honest about your finances, but don't let wealth become central to your relationships. Odds are, the people you surround yourself with have far better qualities than a six-figure salary.
From Your Site Articles
Related Articles Around the Web
unsplash.com
Many of today's great leaders with remarkable success stories have not only achieved greatness for themselves but care to inspire others to pursue their dreams as well. Their words are powerful and passionate, educational and uplifting. Their hard work and perseverance paves the way for up-and-comers striving to do things equally remarkable.
You may be on the road to reaching your goals or perhaps you have not yet begun the journey. Need some inspiration and encouragement to get through those long days and sleepless nights? These quotes from high achievers and forever-believers will give you the push you need to hustle over hurdles and see setbacks as new starting points. Use their words of wisdom to one day pay it forward to the next generation of change-makers.
Leadership Expert Simon Sinek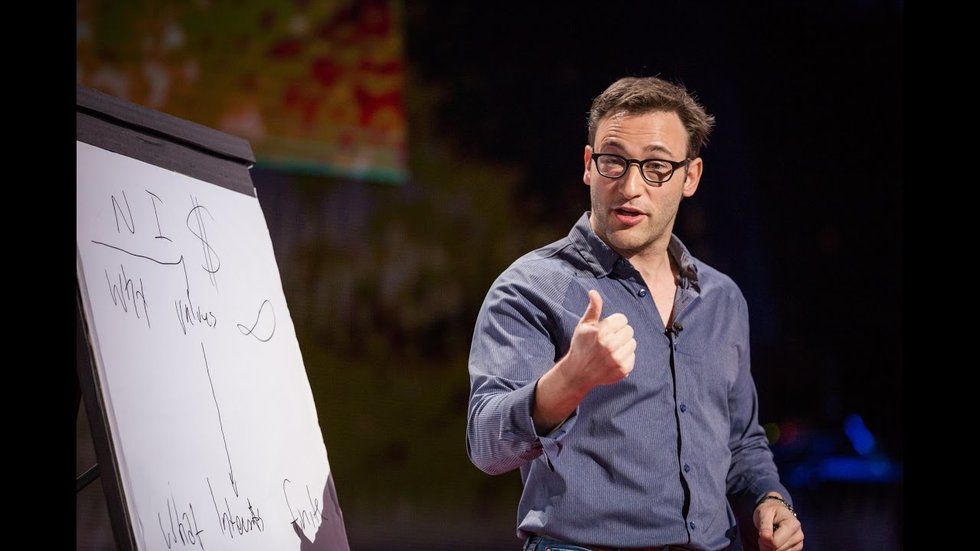 Sinek i.ytimg.com
Simon Sinek is a TED speaker. "I try to find, celebrate and teach leaders how to build platforms that will inspire others," he says. One of his inspiring quotes below is an example of how like-minded people make the best employees.

"If you hire people just because they can do a job, they'll work for your money. But if you hire people who believe what you believe, they'll work for you with blood and sweat and tears."
Watch one of his eye-opening TED Talks, " How great leaders inspire action."

Vulnerability Researcher/Professor Brené Brown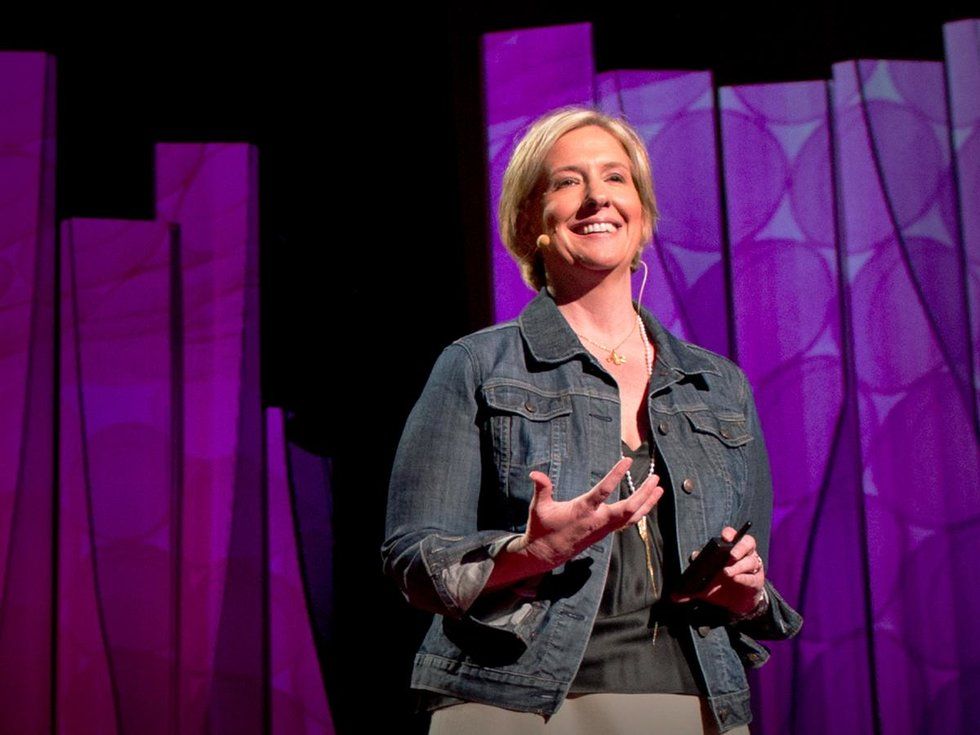 Brown pi.tedcdn.com
Another expert who has impressed audiences with her TED Talk is Brené Brown, who "studies vulnerability, courage, authenticity, and shame. Her focus is on the "human connection" and how caring and criticism only make us better.

"Vulnerability is our most accurate measurement of courage."
"Vulnerability is the birthplace of innovation, creativity, and change."
It takes humility and modesty to rise to the top. Our "flaws" and "weaknesses" are what make us unique. Be open, honest, and kind to be the best version of yourself.
Watch Brown as she delivers her TED talk, " The power of vulnerability."

Entrepreneur and CEO Gary Vaynerchuk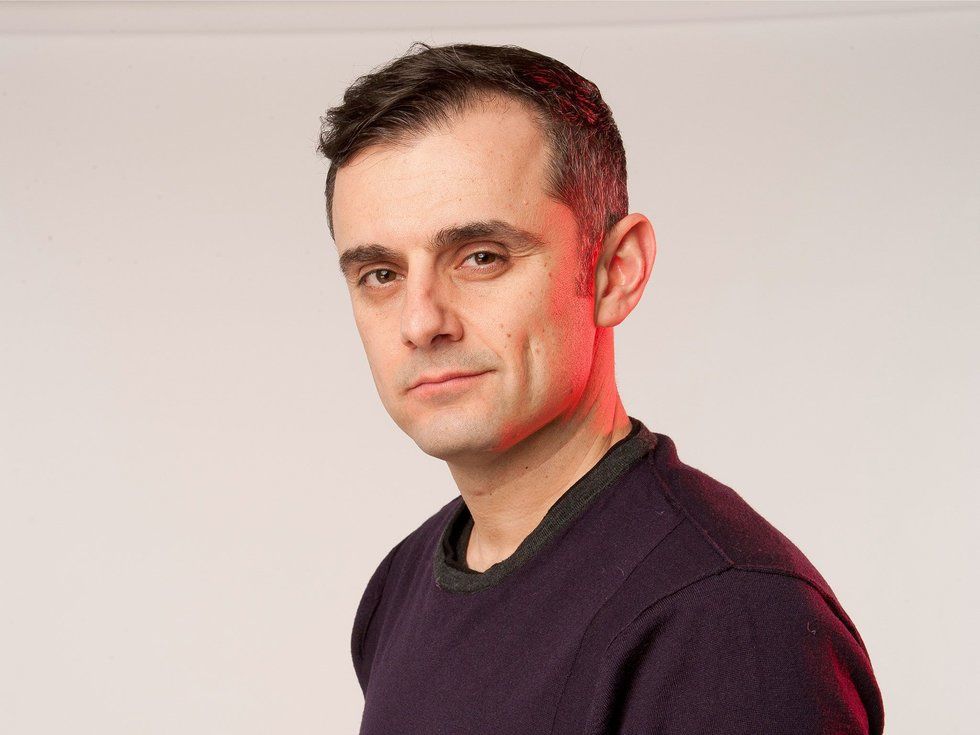 Vaynerchuk www.crainsnewyork.com
Gary Vaynerchuk is a big name in the entrepreneurial world. He's the CEO and co-founder of VaynerMedia, helping clients "drive their business outcomes with best-in-class modern video production, media planning, distribution, influencer marketing, etc."

He has been at it since his first ecommerce website – WineLibrary grew like wildfire. Since then, Vaynerchuk has spent his time speaking publicly, writing, investing (in Twitter and Uber, among other companies), and more.
Named one of Fortune's 40 Under 40, Vaynerchuk has accomplished so much so far, and now, at just 42, he has the world ahead of him. Below, he reminds us that we must be passionate about what we do in order to feel personally fulfilled and do the best job we can.
"If you don't believe in what you're doing, whether it's your personal brand or the product you represent, you need to get out NOW."
"You have to understand your own personal DNA. Don't do things because I do them or Steve Jobs or Mark Cuban tried it. You need to know your personal brand and stay true to it."
Need more inspiration? These famous folks have the experience and success under their belts to give you confidence on your journey, whatever your path may be.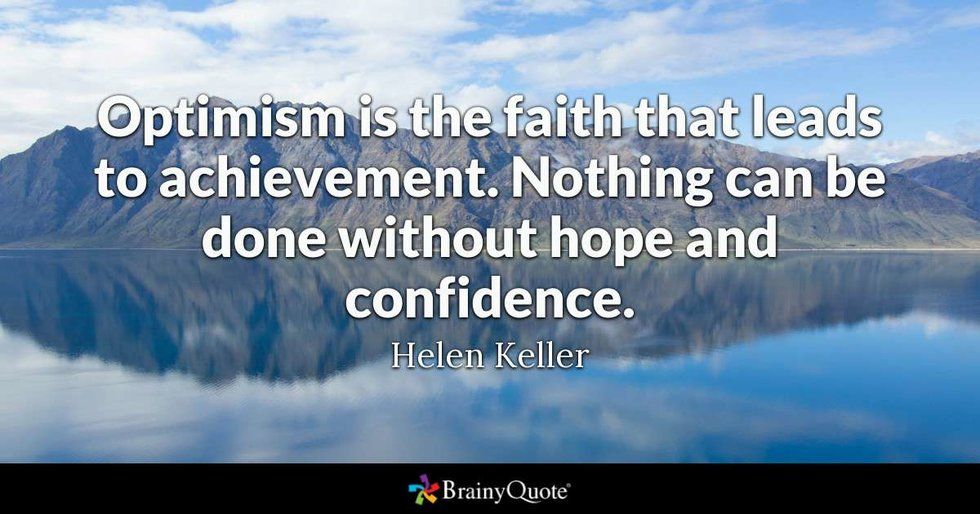 Keller www.brainyquote.com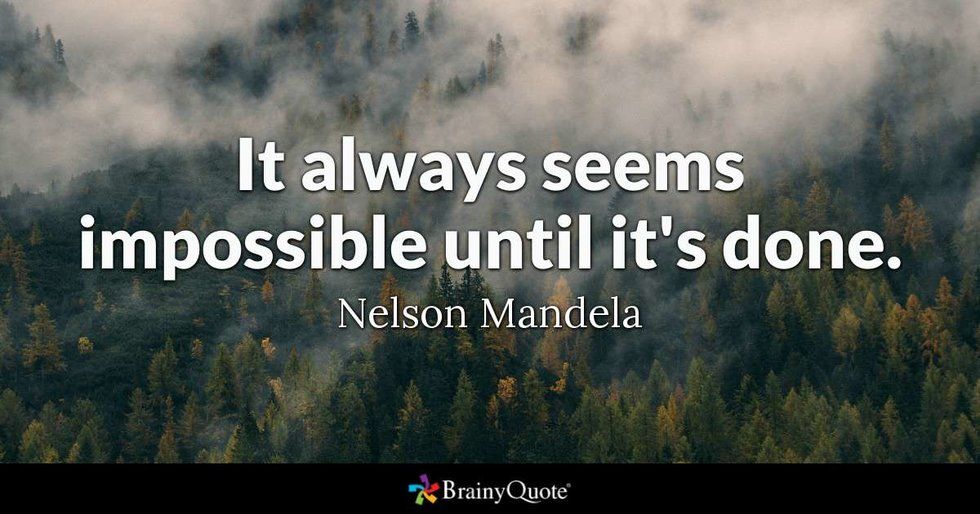 Mandela www.brainyquote.com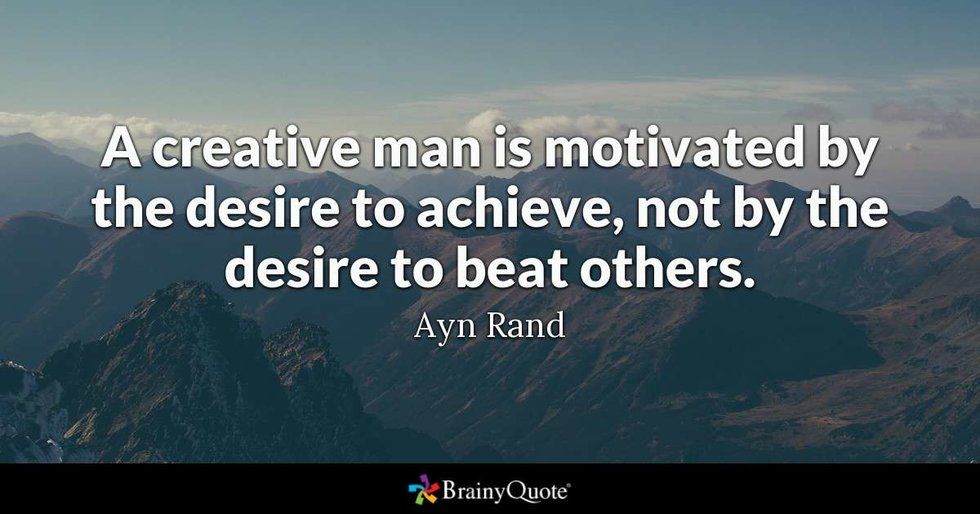 Rand www.brainyquote.com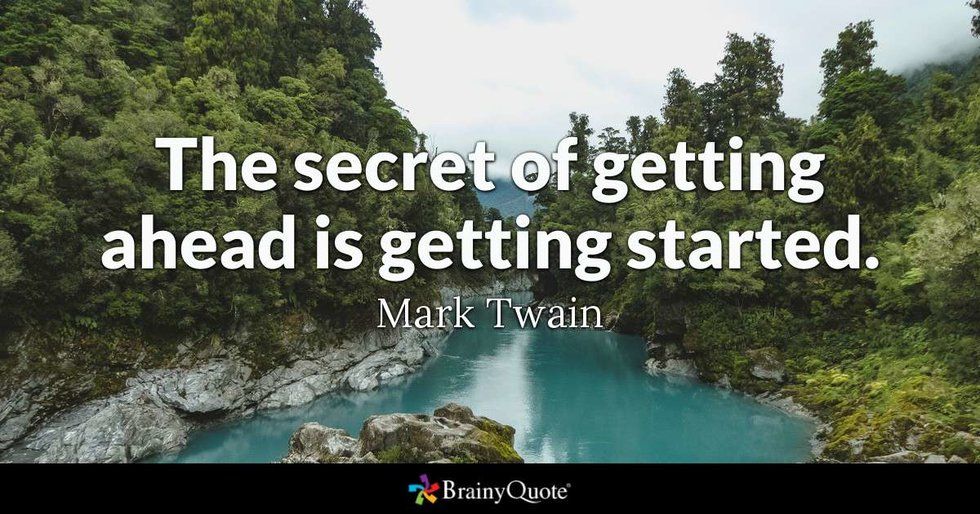 Twain www.brainyquote.com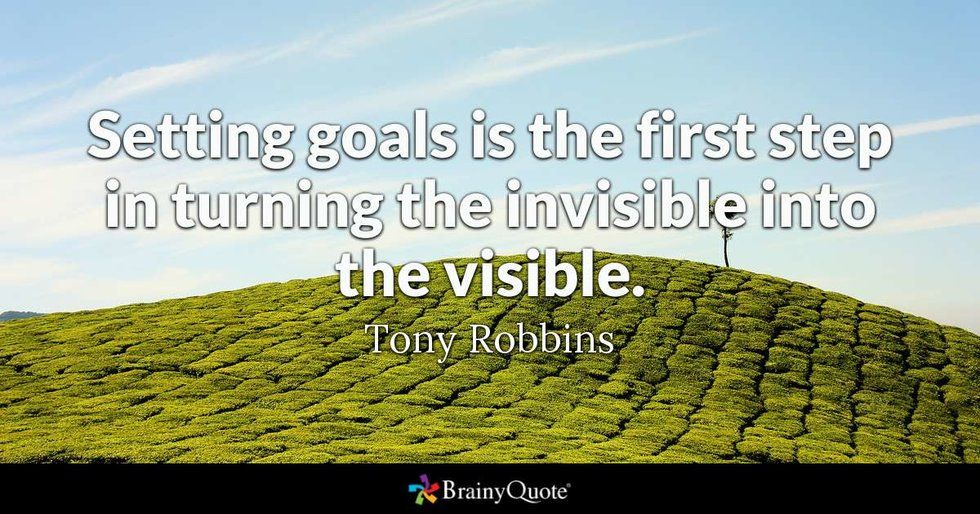 Robbins www.brainyquote.com
Success is a step away. As long as you keep reaching for new heights and striving for more, the possibilities are limitless. If these folks can do it, so can you!
aaronbfitness.com
I sat down with Aaron Bernstein, founder of AaronB Fitness. He is an attorney with a personal training certification who recently launched his own fitness program after a life-long love of health and fitness. Here, we discussed his path towards the legal profession, what has inspired him to put more time towards his self-developed fitness program, and advice he can give others who neglect or forget what gives them inspiration and purpose. Life is a balance, work and enjoyment can go hand-in-hand, and it is never too late to make time for something you love.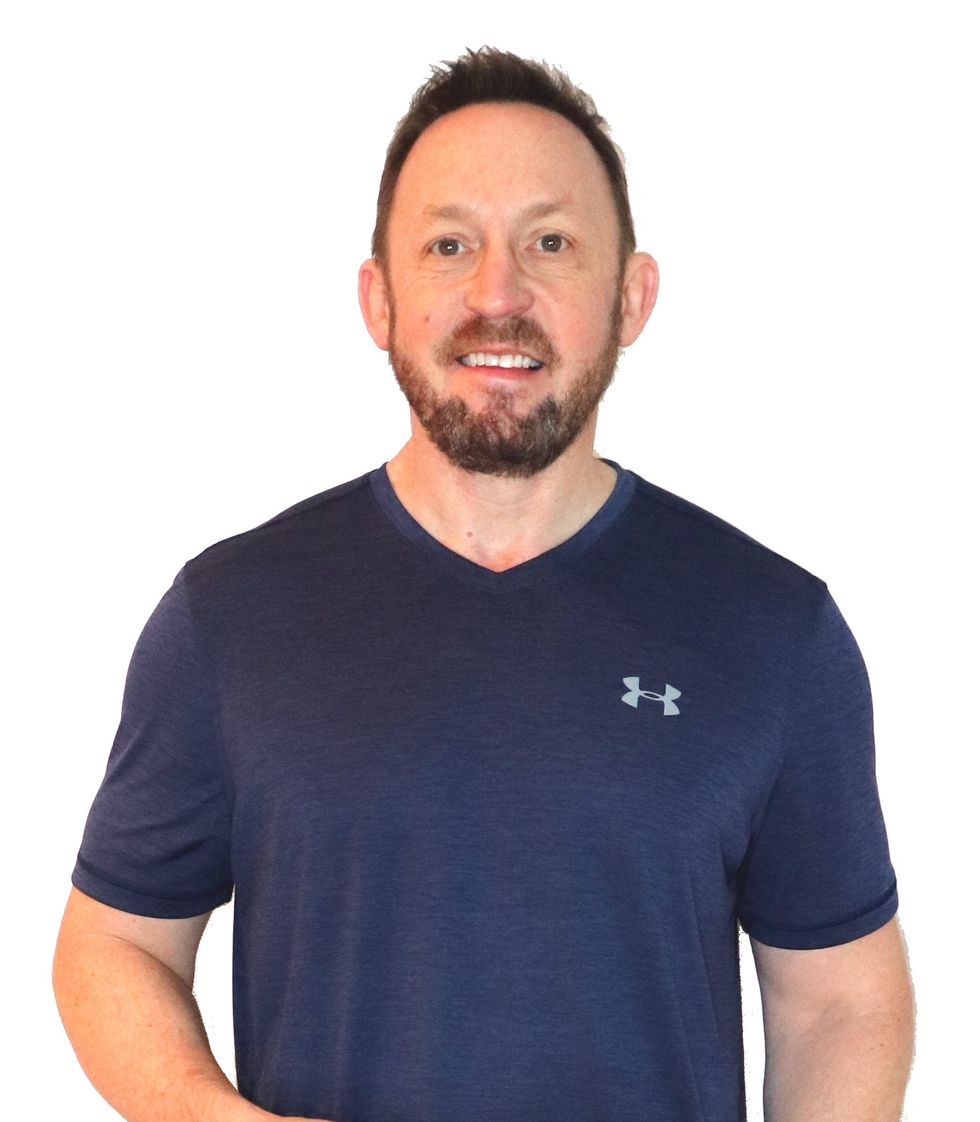 Aaron B.aaronbfitness.com
What made you choose law as a profession?
I had a technical background. Electrical Engineering. There is a special field of law, patent law, which is the only sort of law practice that only certain people can take up. To be a patent lawyer you must have a science or engineering degree. So, it makes for a good career choice – not that many people can do it. Since law is analytical much like engineering, law appealed to me to. I was lucky to get a scholarship to law school and really enjoy law and my lawyer career.
Name a few of the best things about the legal field that you've experienced and a few of the most challenging.
Practicing law involves a lot of thinking, communicating with clients and opposing counsel, and problem solving. I love to think, and problem solve. That's the engineer in me. Also, I enjoy communicating, explaining things that might be hard to understand. I teach patent law topics a few times a year for one of the well known continuing legal education firms. And I like to help both sides find a middle ground to resolve disputes. I like to try to be the objective, fair, and sensible perspective in the room. That serves everyone in the legal dispute environment.
Most challenging – that relates to the last comment. Practicing law typically involves, each day, engaging in conflict. Whether you are negotiating a business contract or dealing with a lawsuit. People are often emotion-driven rather than practical and rationally driven. As a lawyer, by definition, you represent one side, and you must be the "zealous advocate" for your side. That is literally in the code of lawyer's ethics. Which makes sense. That's why your client hired you. But that means you spend most of your time as a lawyer engaging in conflict. If you're a sensible peace-maker at heart, that can get to you after a while.
When did you decide to get certified in personal training and why?
Since I was a kid, I had enthusiasm for fitness. To be honest, I'm sure it was mostly vanity-driven. I lived for a long time in southern California and I wanted to look good at the beach – smiley face, hah hah. I even lived in Venice Beach (the famous Muscle Beach) and saw Arnold Schwarzenegger there in the gym a few times. World's Gym in Venice California.
Anyway, the fitness industry is always what my "voice inside" told me was my strongest interest. But sometimes if you have the opportunity and the capability you follow the path that conventional society urges. In my case, a high-paying lawyer job in a specialized legal field. Nevertheless, several years out of law school I still wanted to keep the fitness industry in my life in some meaningful way. So, I obtained a Personal Trainer Certification through ACE, American Council on Exercise, one of the more well-established certification organizations. I've held the certification for 17 years now.
What is the inspiration behind and the goal of AaronB Fitness?
I've finally gathered the energy and focus and enthusiasm to really take a run at doing something with my fitness training and interest. The internet, websites, YouTube, and all the social media channels open infinite possibilities to offer value and interest and audience reach that were not available in the past. Seeing the great, helpful, and entertaining things people are doing from an online and social media platform is inspiring. If they can do it, I can too (although I'm not sure I'll ever generate more interest than the quirky cat videos do.) The goal is to truly help people on a practical level. Most of the "fitness industry" is greed-driven false promises that set you up for disappointment. I want to be honest and helpful.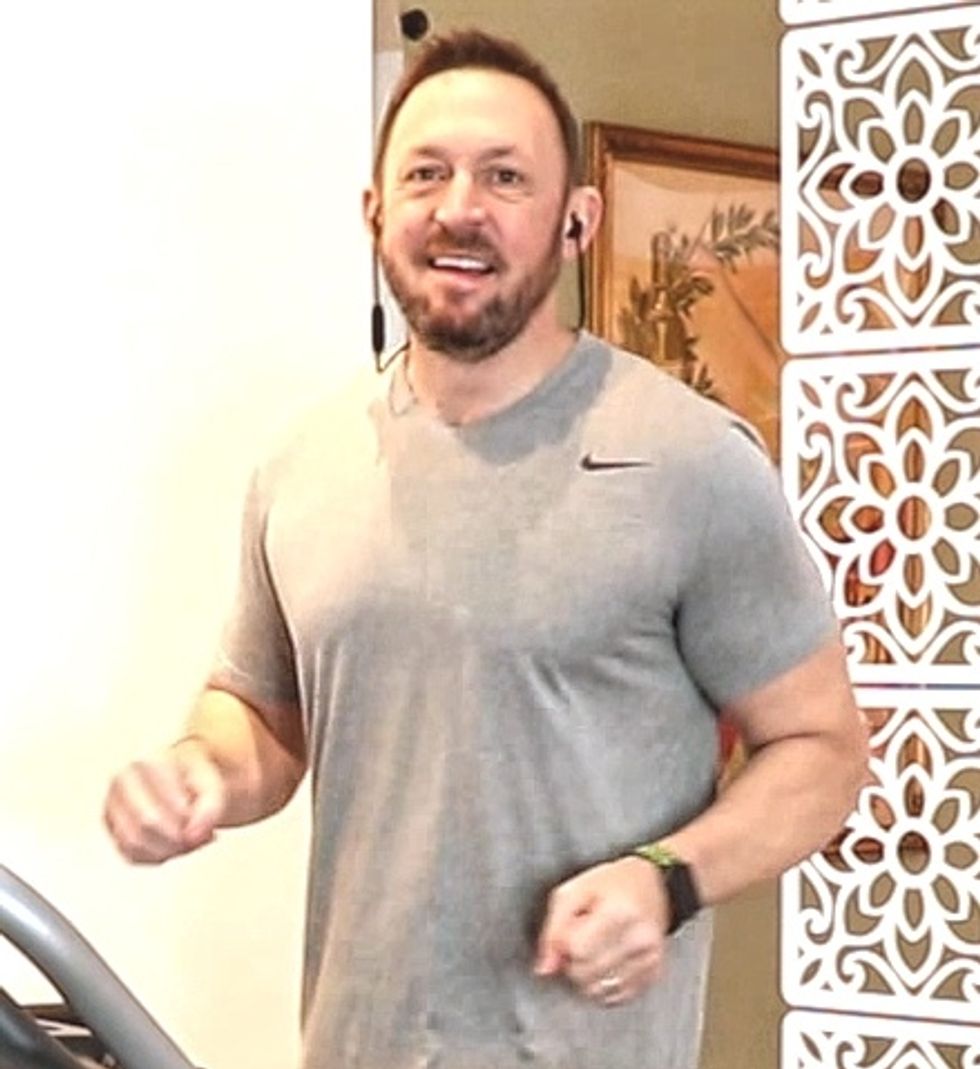 Aaron B in his gymaaronbfitness.com
What makes AaronB Fitness different/better than other fitness plans?
My central proposition is, and we all know this deep down inside, the fitness industry is selling you a lot of "hooey," false promises and unreasonable expectations. Greed-driven, they tell you you'll have six-pack abs or a modelesque bikini body in six weeks if you just join their gym, swallow their pill, or buy their fitness training program. AaronB Fitness is willing to poke fun at this RIDICULOUS, traditional greed-driven fitness industry whose sole objective it to see that you part with your hard-earned money for something that is NEVER going to work in the long run. And more importantly, AaronB Fitness is here to provide you real weight loss and fitness advice in a way that will move you toward your goals quickly and realistically, and in a way such that you'll have fun in the process.
AaronB Fitness aims to entertain and give you truthful, accurate, and realistic weight loss and fitness advice. No lies, no false promises, no impossible expectations that just lead to let-downs. The truth that works and is fun! That's our philosophy and that's the foundations of everything we offer.
Are you trying to reach a specific audience?
Yes. We're trying the reach the "everybody." The "fitness pro" bikini perfect ladies and shirtless guys (real or Photoshopped, who knows?) -- Who are they trying to reach and fool?!?
Time Magazine reported in October of 2017 that according to National Center for Health Statistics, 40% of adults and 19% of young people in the United States are obese (Not just overweight, but clinically obese. And nearly 75% of American men and more than 60% of women are obese or overweight. Nearly 30% of boys and girls under age 20 are either obese or overweight. Now, I'm a big fan of personal responsibility. But the fact is, we've been victims of other greed-driven industries, for example fast food and refined sugar. And now we have a catastrophic health crisis on our hands. I want to help work on addressing that. And as importantly, help people be happier in their lives.
Look, we all love the idea of beach perfect bodies and six-packs abs. Something to aspire to. But that's not what we need to be aiming for. First things first. We need to learn to sensibly drop some pounds, which we'll be very happy with when we look in the mirror. And we need to sensibly bring activity and exercise into our daily and weekly routine. The audience AaronB Fitness is trying to reach is all of us "real people" who need to deal with first things first. Lose some weight. Get active. Get educated about how you can do that in a fun way. In 6 to 12 months we'll start working on the six-pack abs and the perfect beach body.
What has been the most difficult thing thus far setting up your website and program?
Setting up a professional-looking polished website and filming decent quality video Vlogs is pretty complicated. For example, how do you set up taking credit card payments on your website? What camera and microphone and lighting do I need to make quality videos? How do you set up a YouTube channel and a Facebook business page? And also, our first system for sale is a digital interactive product that has a ton of software programming behind it. I did every bit of all of it myself, including all the graphics and web design and photos and videos. And every bit of the First Things First system that we sell from the website. So, there was a huge technical learning curve. But I enjoy that kind of thing, so I had a blast doing it, and I'm definitely still learning.
What would you say to people who think staying in a more "stable" career is the smarter move?
Certainly, that makes practical sense. I will continue to make my legal career as my primary source of income. But don't let life pass you buy. Life is not a dress rehearsal and all those other clichés. If you have a passion for something, don't regret never putting legitimate time into it. Get up a few hours earlier, watch a little less TV and avoid other time stealers to put time into whatever it is that lights your fire.
Do you see any similarities between being a lawyer and being a personal trainer?
Sure. In both fields you deal with people one-on-one. You have clients whom you need to listen to very carefully to understand their goals and objectives. And then very effectively help them accomplish those.
If you could talk to your 18-year-old self, what career advice would you give?
I don't at all regret being a lawyer. It's a terrific career. But I would have put more serious energy into the fitness game much earlier on if I had it all to do over again. What I would tell my 18-year-old self is, listen to your gut. Trust what it is telling you. If there is a pursuit that motivates you to want to get up early in the morning and stay up late at night, do lots of it.
If someone feels stuck in a job or is afraid to make a change, what can you advise them?
Sure. You don't need to make a change. Meaning you don't need to ditch everything and turn to something new and very risky. Rather you just need to gut-up and make the time to add something new to your life and routine that you're passionate about. It takes lots of hard work and discipline, but you will absolutely not regret it. In fact, you will likely regret not doing so.
Do you have a personal motto/mantra?
I think I have many. And from time to time they will be the focus of some of the AaronB Fitness blogs and video vlogs. One that stands out is a paraphrase of a quote from Henry David Thoreau's Walden. Live life deliberately, so that you do not reach the end of your days regretting that had not. That's not the exact quote, but that's how I paraphrase it. Meaning, guide your own life and chose your own endeavors. Don't live someone else's life or society's prescription for you. Don't just go along for the ride. Are you leading life or is life leading you?
Anything else you'd like to share about yourself or AaronB Fitness?
I'm so glad I put the work into launching AaronB Fitness. It's just a baby and it will grow and evolve and improve. But it's a platform now that will let me stay involved with something I've been "shoulding" to do most of my life but put off for so many years. Everyone reading this should gut-up and do the same. Another quote I'm fond of is by a famous ultra-marathon runner, Dean Karnazes. "Somewhere along the line we seem to have confused comfort with happiness." You'll never regret putting hard work into something that matters to you. Rather, you will surely regret not doing so. Just begin. Once you begin you'll see immediately what I mean.
Visit AaronB Fitness for more information and inspiration!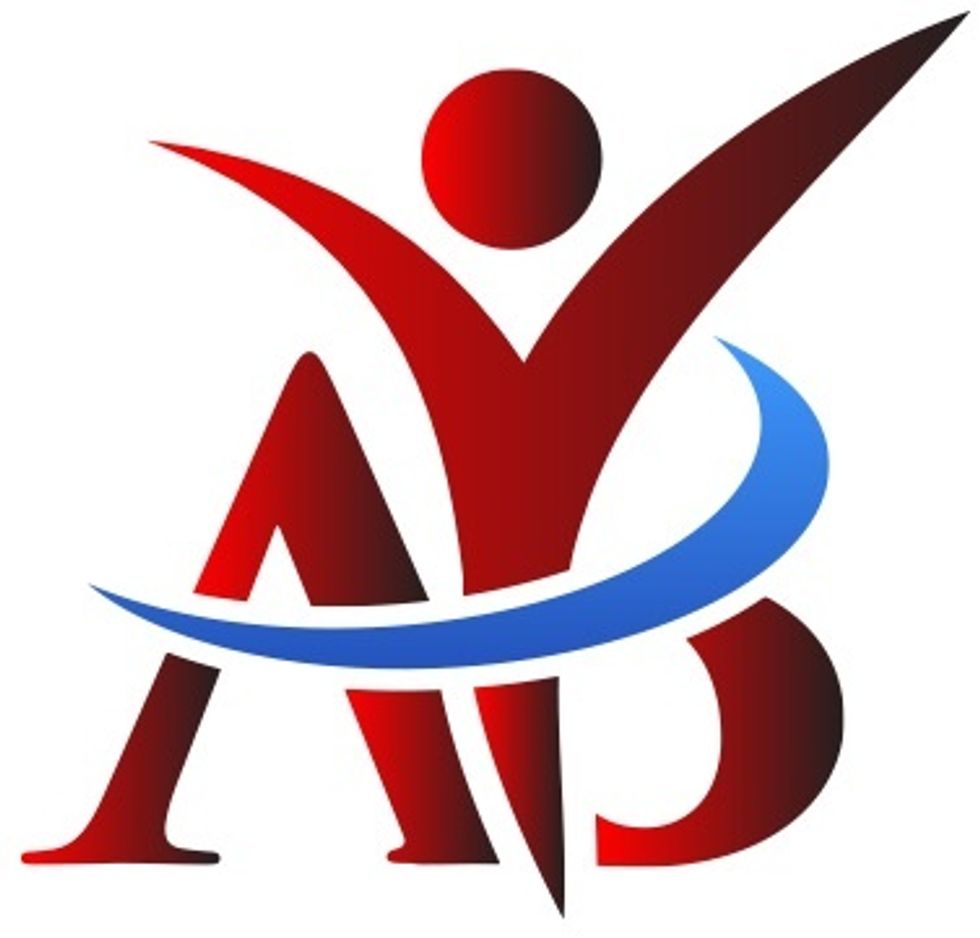 AaronB Fitness aims to make fitness doable for normal, busy peopleaaronbfitness.com