A long day on the job has its productive moments and those that cause many of us to start to fade. Morning starts off with an energetic rush and when the day is nearing its end, most people find a renewing burst of excitement for the evening of "me time" ahead. But then there's that draining mid-day slump that can lead to lethargy and lack of productivity.
The afternoon crash does not have to be your daily destiny. You can ward off the mid-day dip by making plans to trump the slump with these 4 tips to pep you up and keep you going strong 'till it's time to head home. Working with fervor and staying on top of your game will make each day one to be proud of.
1. Graze on Snacks All Day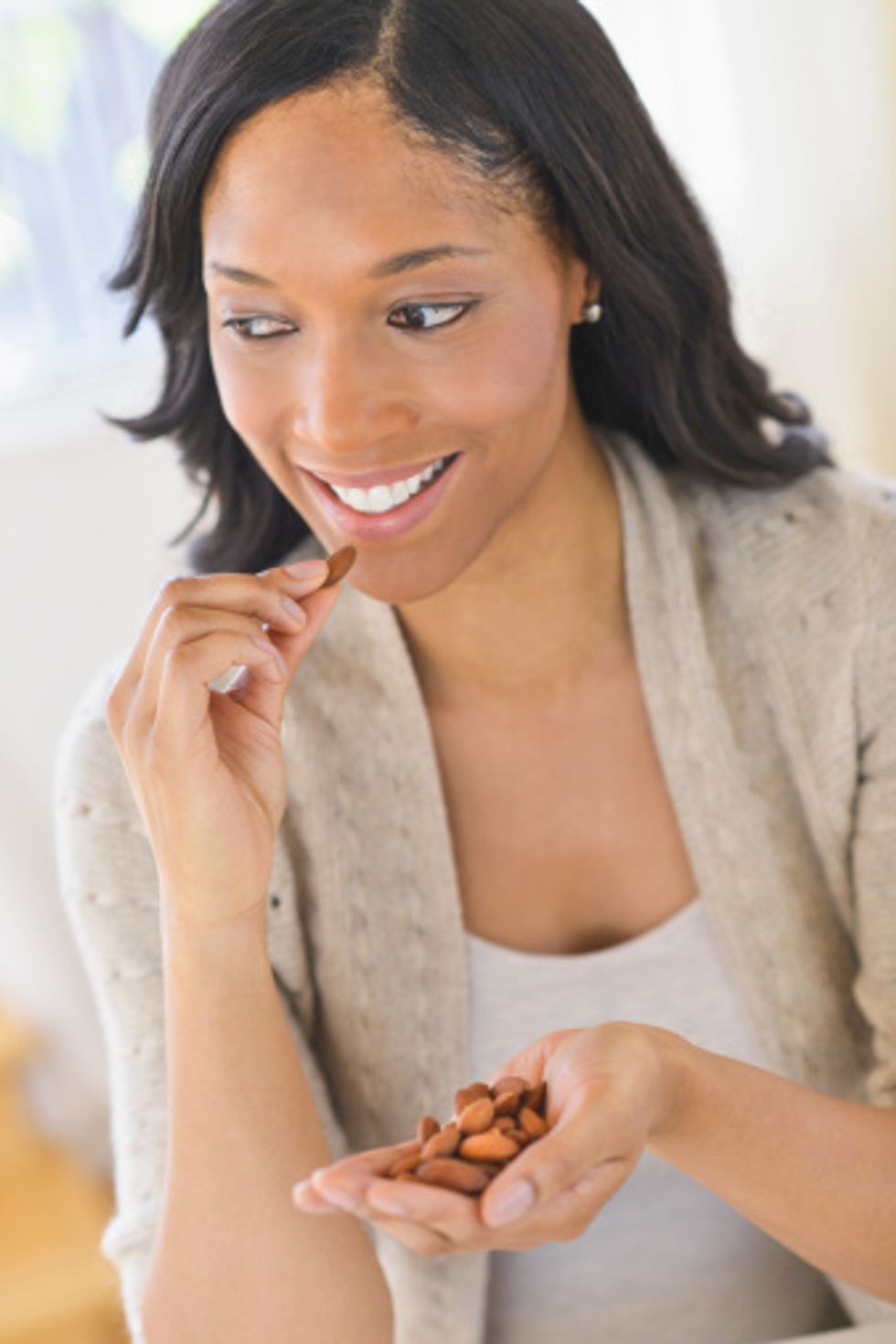 In order to keep your blood sugar levels steady and to be sure you are well-energized all day long, opt for small meals or snacks throughout the day rather than waiting until you're famished and then devour a big lunch that will surely make you sleepy.
As per Reader's Digest, "You want a snack that combines protein, fiber, and complex carbohydrates (such as whole-grain crackers or raw vegetables)." Be sure to stay well-hydrated throughout the day as well and limit caffeine so you don't rely on that coffee kick to keep you falsely fresh.
Snacking regularly will keep your mind active and your body going strong for hours. It's great for your metabolism and sense of focus. Just be mindful of your portions and calorie count and you'll gravitate towards grazing rather than gorging.
2. Use Lunch Hour for Some Exercise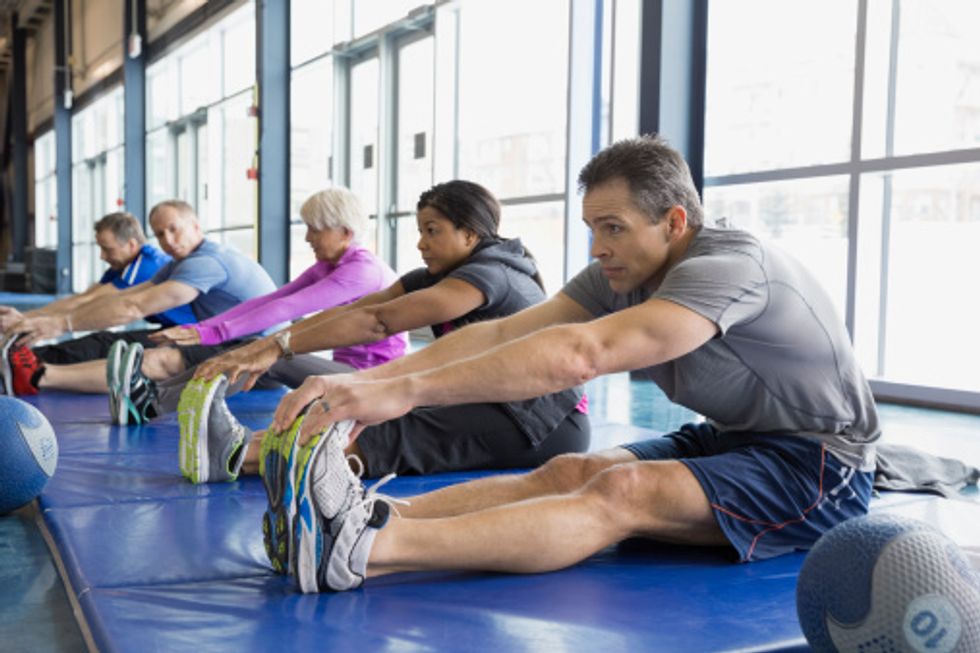 Since you won't need your lunch hour to eat since you've been noshing on small snacks throughout the day, use your break to get your blood flowing and your body moving. Some companies offer a staff gym, but if yours doesn't have such a perk, get outside for a brisk walk or head for a 45-minute workout at your local gym.
Another idea for being active as suggested by Greatist, "Try a walking meeting. Take that meeting to the streets and discuss what you would in the office outdoors." The fresh air paired with the multi-tasking is a win-win.
If it's too cold outside or you can't get away from the office, Greatist offers some clever ways to "deskercise." 33 workout ideas you can do right in the office. Tone up, get your energy pumping, and make the most of your day.
3. Stretch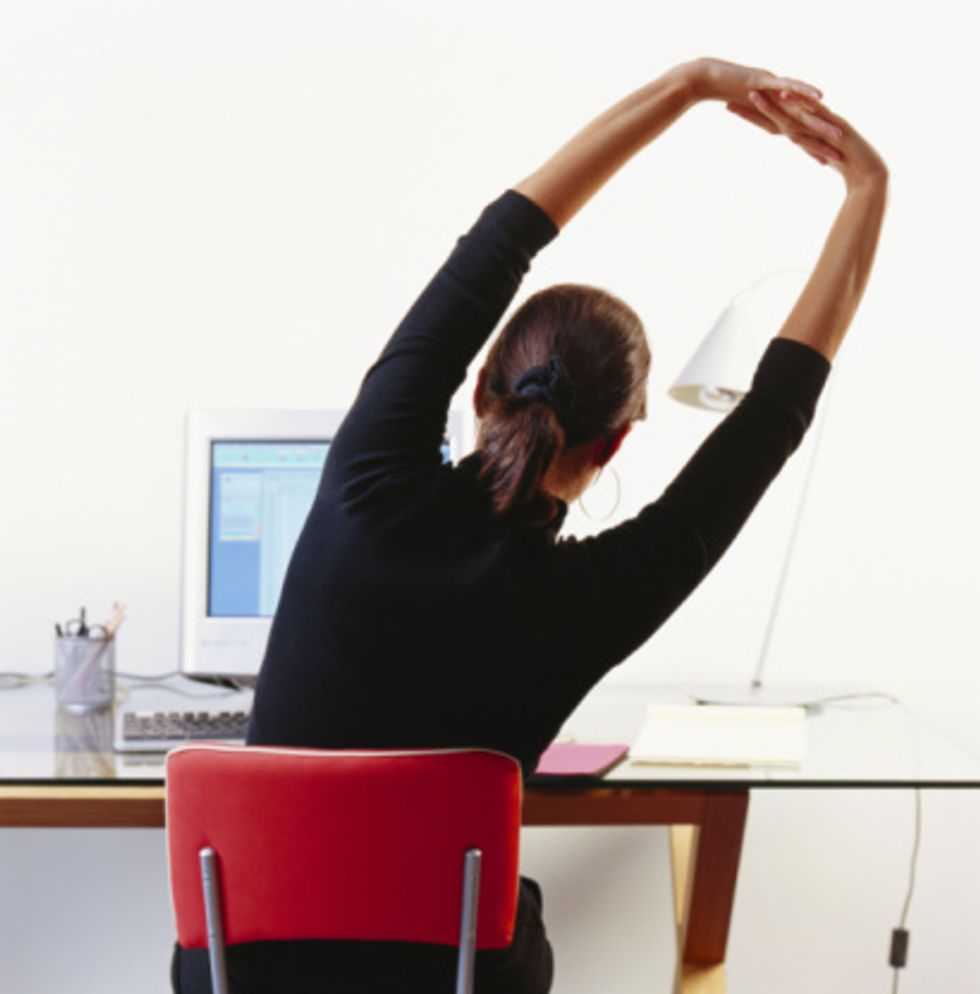 Even if you are able to fit in some exercise during the day, it's also important to stretch periodically to improve circulation, perfect your posture, and reel you in from any distractions or dull moments. As per Huffington Post, "Research shows that straightening your posture can help give you an energy boost and even pump up your confidence."
Reader's Digest recommends to, "Roll your shoulders forward, then backward, timing each roll with a deep breath in and out. Repeat for two minutes." Do some stretching any time you feel the threat of a slump ready to strike. You'll be more limber and less lethargic.
4. Schedule Mid-Day Meetings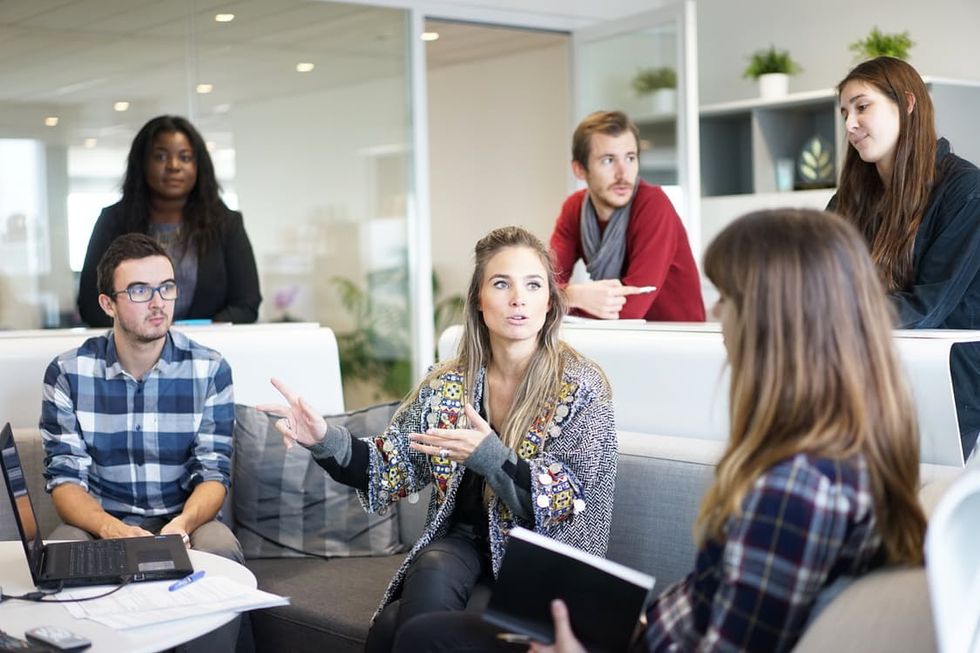 Get together with co-workers to work on a group project or hold your daily "pow-wow" mid-day. Just at the time when a slump might slip you up, get up and move to a meeting room and get the momentum back into your day by allowing collaboration to crush the nap that's calling your name.
According to Reader's Digest, "We are social animals, and interactions always rev us up. But make sure it's an interesting, interactive activity." Plus, as per Greatist, "A change of scenery may boost productivity."
Not only will you slay the slump, but you'll have a productive afternoon that will keep you on your toes for the remainder of the day.
The mid-day slump can be a thing of the past when you ward it off wisely. Every moment of each day is valuable and staring blankly at your computer screen is no way to get the job done.