Landing your very first "real" job is exciting and what a milestone you've reached! Sure, you may have had a childhood paper route or babysat for the bratty kids next door, but reaching adulthood and walking through the door to that first major job is a true step towards the rest of your career.
While your expectations may be high, your adrenaline is pumping, and you're full of hope and promise, not all first jobs are a dream come true. Sometimes the realistic levels of excitement and interest level are pretty low. It's just part of the process of climbing the ladder to the next (and hopefully more interesting) point in your career.
But there's no need to get down in the dumps because of a lackluster first job. There's potential to turn that frown upside down and make the most of this experience. You can take the reins and control your own destiny… or at least prevent yourself from staring at the clock 'till it strikes 5pm. Here are 5 tips to making the most of your first job when it's not exactly making the most of you.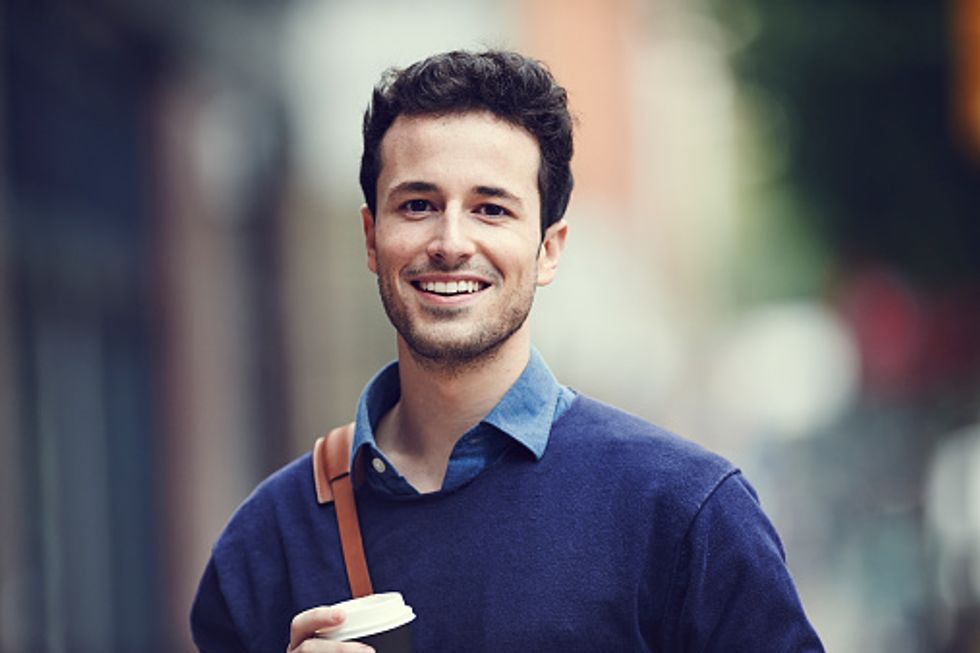 Hone in On the Positive
Looking on the bright side can have positive psychological effects. Not everything is terrible about your job, so it's up to you to bring out the aspects of it that are interesting and exciting to you. Perhaps it's those brainstorming meetings on Monday morning where you can hear what the company is planning and what the other departments are up to. Your boss may be a great mentor. Or maybe it's the fact that your office is close to home so you have a quick commute. If your paycheck is decent, then that's nothing to turn up your nose too either.
Similarly, get rid of negative thoughts and constant complaining. This will only reinforce the not-so-great parts of the job and take time away from its better aspects. As per Life Hacker, "Complaining about your job can be fun because it seems cathartic, but venting your frustration will only make your anger worse. Instead of complaining, consider solutions. If you can't change the way things work in the office, consider ways to help you cope with those problems. Being more proactive and less negative may not fix everything, but it can improve your situation."
Don't forget that a first job is a learning experience. Learn to finish the tasks that may not be your favorite, but lend to your overall success. And for the things you truly enjoy? Go at them with gusto to show your manager you're enthusiastic and eager to tackle similar tasks in the future.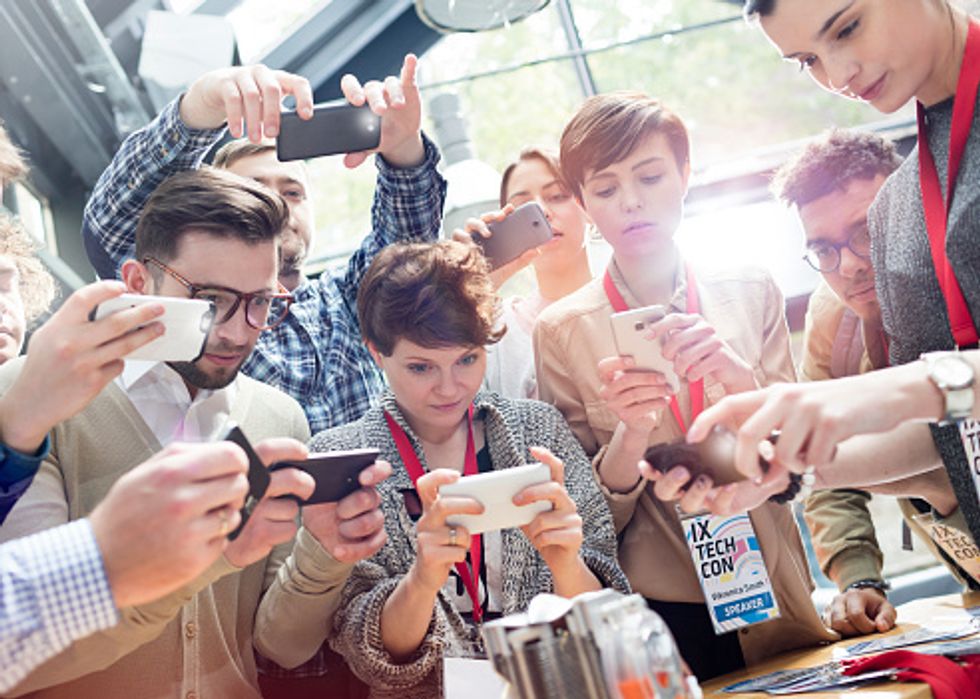 Branch Out
Sitting alone in your cubicle all day and never co-mingling with your co-workers can make a dull job even more dreadful. It's time to step out of your shell and learn more about your company and the people who work for it alongside you. You'll become more knowledgeable as well as better-rounded. Plus, your boredom will fade as you get more involved.
As Forbes notes, "Your brain needs stimulus. Try doing your humdrum tasks in a different way, at a different time, in a different seat or with different people." In addition, "Ask your boss if you can alter your workload or the kind of work you currently do." This will allow you to participate in different departments and zero in on what it is you enjoy doing the most.
Talk to your co-workers, learn about new innovations and marketing plans, and stay in the loop of what's happening in every department. This will help you realize that the role you have is an important part of the machine and you'll be able to see its value. Even if you wind up back in your initial job area, you can offer aid when needed and consider a different department when it's time for a review or promotion.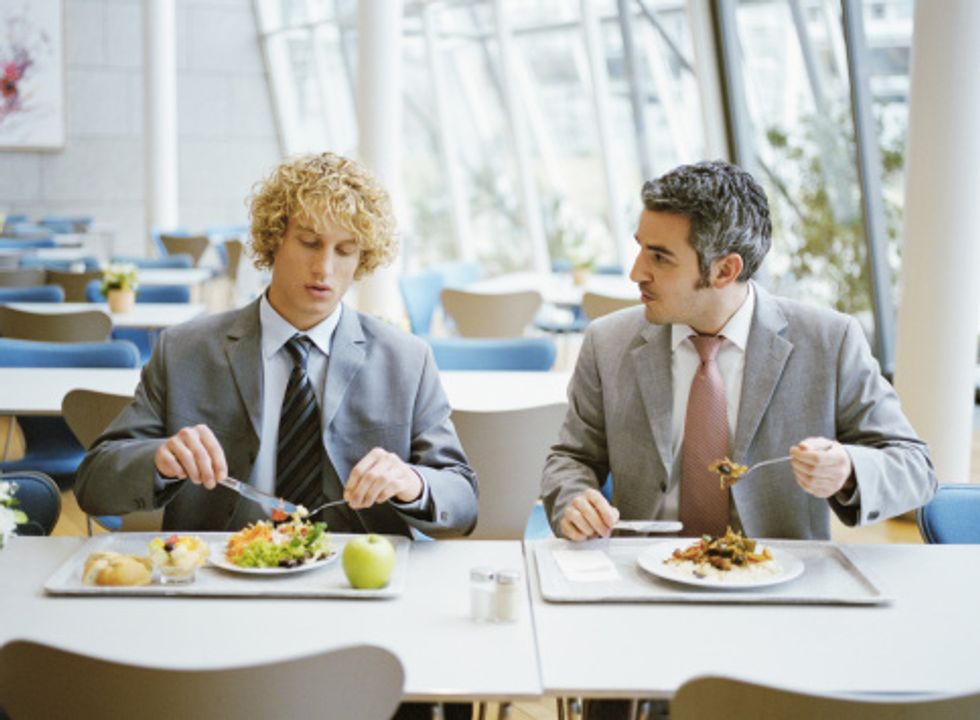 Make Lunchtime Special
When you're not all too enthralled with your job, break time can be a blessing to help recharge you to make the most of the remainder of the day. Take the free time you have to eat a healthy and energizing meal, read a book or the newspaper, chit chat with co-workers, or take a brisk walk around the block.
With some time to clear your mind, you can get back to work with a sense of purpose and stamina. Think about why you took the job in the first place and get back to that mentality after a little time to yourself. Use the break time to think about new ways to approach your job with positivity and ambition. Mind over matter is a useful tool.
Then again, if you get back to your desk and still find yourself in a blasé mood, at least you had an hour off to do something enjoyable!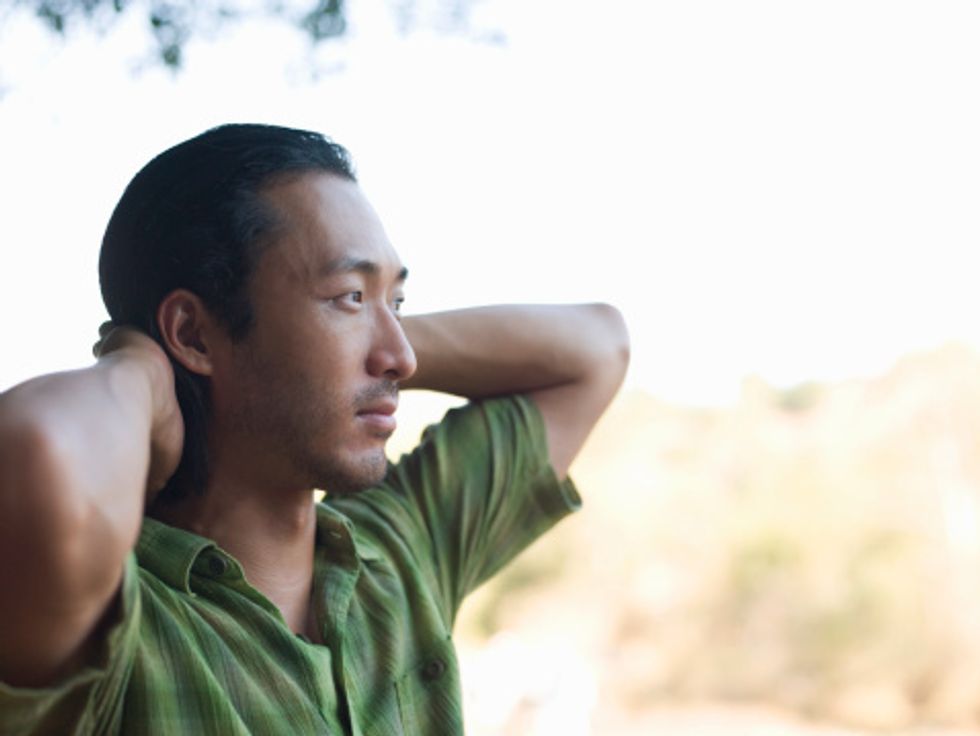 Put Things in Context
Sometimes, it's all about perspective to make what could be tedious something that intrigues you. This is your first job, so while it may not be your dream scenario, if you place this moment in the context of your life to date and where it's headed, things could suddenly seem pretty darn OK.
As Tiny Budda puts it, "Things may be far from ideal, but they could also be much worse. Throughout the world, there are millions and millions of people who would be confused if you told them that you were miserable in your current job. They're making a lot less money, while working longer hours, and often in far worse conditions."
Think of what you are doing now as a small checkpoint on the list of your entire life. Use what you are doing and learning as ways to better yourself and figure out where you fit into the scheme of things both in the workforce and the universe. While organizing an Excel spreadsheet may not seem Earth-shattering, making a contribution towards the bigger picture is what makes the world go 'round.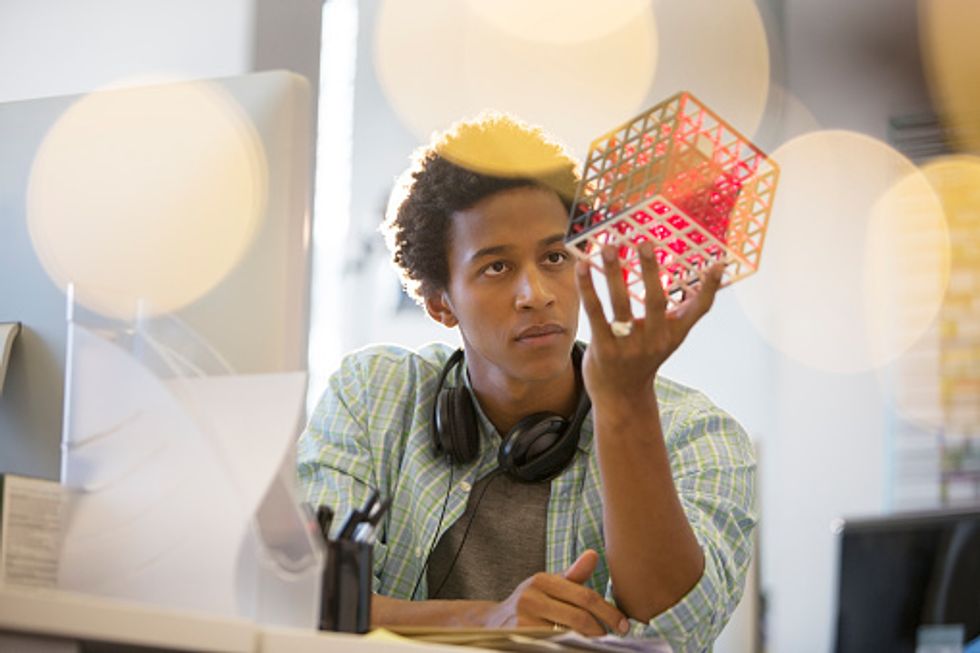 Get Creative
You can make your job more appealing by changing things up to make it more exciting for you. You can suggest a new way of holding team meetings or volunteer to work with the interns as they integrate into their respective departments. Think about new ways of managing your time to get the dull items out of the way first so you can look forward to the things that keep you on your toes. Maybe you can get approval to work from home a few days a week or change up your hours so you can do other non-work activities that keep you motivated. Ask to attend seminars or conferences in your field so you can be on top of the most current trends and meet like-minded individuals who can help you get to the next stage of your career.
If your job seems boring, it doesn't mean that you have to be too. Use your inner creativity to turn a ho-hum job into something to wake up looking forward to.
Your new job seems a little more exciting now, doesn't it!?
Related Articles Around the Web
Between buying a new home and transporting yourself and your belongings to it, moving can be an expensive process. One often underrecognized cost of moving occurs before one's original house has even been sold, and that's staging the house. Homeowners often spend hundreds of dollars making a home appealing to potential buyers. To ease the financial burden of moving, here are several tips for staging your home on a budget.
Downsize Instead of Storing
The goal of staging a home is to create a blank canvas that potential buyers can imagine their own lives painted upon. To accomplish this, homeowners should depersonalize the home as much as possible, removing items that are specific to their family and eliminating clutter. This is where homeowners often incur their first costs as they rush to put as many older things in storage as possible.
To cut costs, focus on downsizing rather than storing items. Look for items that you can sell, donate, or give away. For remaining items, look for alternative places to store them, such as a friend or relative's house. This will also reduce the cost of moving your belongings when it is time to go to the new house.
DIY What You Can
There are times when homeowners should bring in a professional to manage home renovations and decorating, such as when a task requires specialized skills. These types of jobs, when done incorrectly, will incur even greater costs if attempted on your own. However, many of the home improvement tasks that go into staging a home are simple enough that the homeowner can DIY them, such as painting, installing a backsplash, or refinishing the deck. Doing these tasks yourself will save you a significant amount of money.
Don't Redo, Update
Homeowners are often eager to make their houses look as appealing to buyers as possible. However, recall that the point of staging is depersonalization, making a home presentable so buyers can mentally impose their own style onto it. When staging a home on a budget, focus less on completely transforming the space and more on making what is there look presentable. For instance, if you wanted to give your bedroom a facelift, trying to replace the furniture and flooring would be pointless unless it was damaged or unkempt. Simply organizing the space and replacing the bed's comforter would be sufficient.
Maximize Space
Another way to update the space without entirely redoing it is to rearrange it to maximize the space that is already there. For instance, pulling the furniture away from the walls will make a room appear bigger and allows more space for those touring the house. Using window trimmings that maximize natural light and incorporating wall mirrors can also make a room seem more spacious.
Raising a larger family than most means that your lifestyle is going to change. Costs will continue to multiply as your family grows larger. However, just because your family is large doesn't mean your quality of life needs to suffer. It just means you need to make a few adjustments to help things work smoother and more efficiently. We've compiled a couple of money-saving tips for larger families to help you get the most out of your dollars.
Always Buy in Bulk
The benefit of having a larger family is that things you buy in bulk rarely ever go to waste. Smaller families can benefit from buying in bulk, of course, but your large family will see the most use out of shopping in large quantities. You'll want to avoid going to smaller stores for necessities such as groceries and clothes, as these places generally have higher markups on their items.
Buy Wholesale Items Online
If you want to take buying in bulk to the next level, one of the best money-saving tips for large families is to buy online from wholesalers. Buying online comes with a number of benefits that you won't get when you go to a physical store:
You don't have to drag your kids to the store with you
You have a lower probability of making impulse purchases
You can search for exactly what you need
Wholesalers sell in very large quantities for a lower price per item
Never Throw Away Something Useful
When you have to buy things for multiple children, your costs to replace items will be much higher. That's why it's so important to keep everything you can. Clothing is a big part of this. Hand-me-downs can prevent you from needing to replace entire closets every year. Try to repair or upcycle any clothes that may have damage, as this is usually much cheaper than buying brand-new items.
Stick to a Budget
When you support a large family, expenses can sometimes get away from you. Proper budgeting helps to keep the extra purchases that add up to a minimum. Budgeting correctly can save you a lot of heartache in the long run. It's up to you how much control you want to take; you can make your budget weekly or monthly, depending on how tight a ship you need to run. What's important to remember is that making the budget is only the first step—sticking to it is where you'll really need to enact some willpower.
From Your Site Articles
Related Articles Around the Web
Sometimes there is no choice—a home needs to be sold in the winter.
Spring may be the most popular time to put your house on the market, but homes do sell in the colder months. With fewer houses available, your home may be someone's only choice when house hunting in your neighborhood. As your neighbors hold out until spring, you'll already be done and ready to shop for your next house!
Here are a few tips for selling a home in the winter to get you on the right track.
Keep Paths Safe and Landscaping Fresh
Landscaping is the last thing on a homeowner's mind in the winter. Everything was cut back in the fall and may now be covered in snow. Still, take a walk around the house and yard to check everything out. Branches may have fallen from heavy snow, leaving a mess in the yard. Keep everything neat and tidy.
The last thing you need is a potential buyer slipping on the ice-covered walk in front of your house. Buyers often consider those moments bad omens, and this can affect their decisions. Shovel, snow blow, spread salt—do whatever you have to do to keep the driveway and walking paths clear, and don't forget the porch and deck.
Make the Inside Warm and Cozy
In cold weather, buyers won't spend a lot of time examining a home's exterior. Instead, impress them with the inside by creating an atmosphere which causes them to want to move in.
When there's time, leave wintery types of snacks and drinks, such as hot cocoa and cookies, available on a table during showings. This gives your home a welcoming feel to buyers.
Light the fireplace (if you have one) for a lovely ambience and set your thermostat to a comfortable setting. A warm home in the winter is much more appealing than a chilly one.
Make Your Home Less Personal
Understandably, this can be a tough thought for homeowners. After all, you've spent years creating memories in your home. To buyers, though, they need to picture it as their own. Too much personality makes that difficult.
It's always important to stage your home in a way that makes it look clean, comfortable, and move-in ready. Don't feel offended by the idea of taking family pictures down and replacing them with generic décor. This will help your home sell faster by helping buyers envision their own things there.
Cleanliness and Maintenance
Clean, clean, and clean some more. Make appliances, counters, and floors shine. No matter how old your home is, it needs to feel like new to potential buyers. If you aren't into dusting, now is the time to try. Don't forget window coverings that might need washing.
Be prepared ahead of time for home inspections by taking care of maintenance now. HVAC systems, plumbing, and electrical should all be up to code and running smoothly.
Use these tips for selling a home in the winter, exercise patience during the slower months, and your home will sell before you know it.
From Your Site Articles
Related Articles Around the Web