Landing your very first "real" job is exciting and what a milestone you've reached! Sure, you may have had a childhood paper route or babysat for the bratty kids next door, but reaching adulthood and walking through the door to that first major job is a true step towards the rest of your career.
While your expectations may be high, your adrenaline is pumping, and you're full of hope and promise, not all first jobs are a dream come true. Sometimes the realistic levels of excitement and interest level are pretty low. It's just part of the process of climbing the ladder to the next (and hopefully more interesting) point in your career.
But there's no need to get down in the dumps because of a lackluster first job. There's potential to turn that frown upside down and make the most of this experience. You can take the reins and control your own destiny… or at least prevent yourself from staring at the clock 'till it strikes 5pm. Here are 5 tips to making the most of your first job when it's not exactly making the most of you.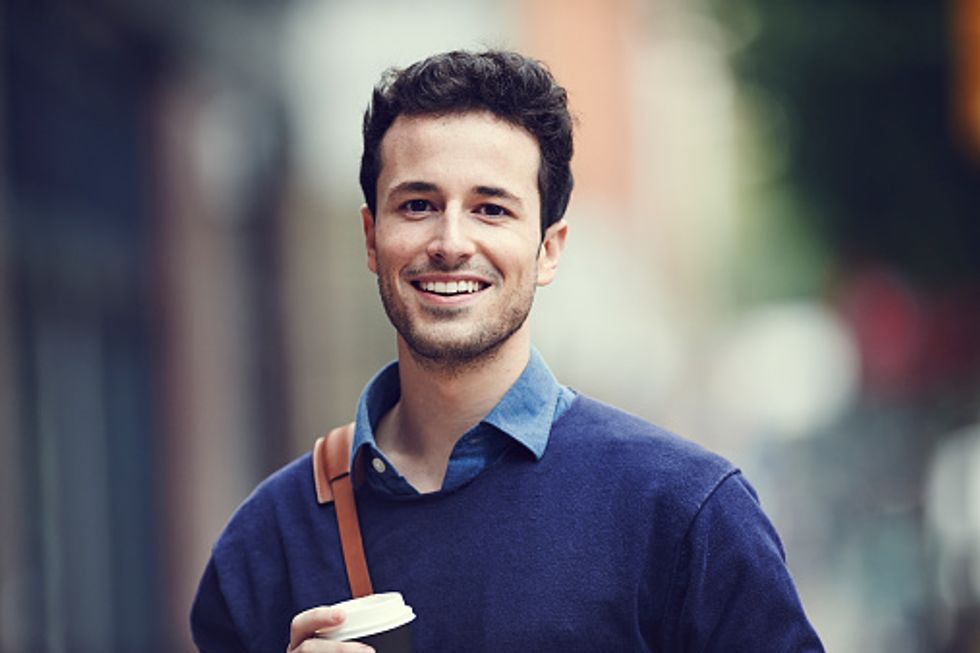 Hone in On the Positive
Looking on the bright side can have positive psychological effects. Not everything is terrible about your job, so it's up to you to bring out the aspects of it that are interesting and exciting to you. Perhaps it's those brainstorming meetings on Monday morning where you can hear what the company is planning and what the other departments are up to. Your boss may be a great mentor. Or maybe it's the fact that your office is close to home so you have a quick commute. If your paycheck is decent, then that's nothing to turn up your nose too either.
Similarly, get rid of negative thoughts and constant complaining. This will only reinforce the not-so-great parts of the job and take time away from its better aspects. As per Life Hacker, "Complaining about your job can be fun because it seems cathartic, but venting your frustration will only make your anger worse. Instead of complaining, consider solutions. If you can't change the way things work in the office, consider ways to help you cope with those problems. Being more proactive and less negative may not fix everything, but it can improve your situation."
Don't forget that a first job is a learning experience. Learn to finish the tasks that may not be your favorite, but lend to your overall success. And for the things you truly enjoy? Go at them with gusto to show your manager you're enthusiastic and eager to tackle similar tasks in the future.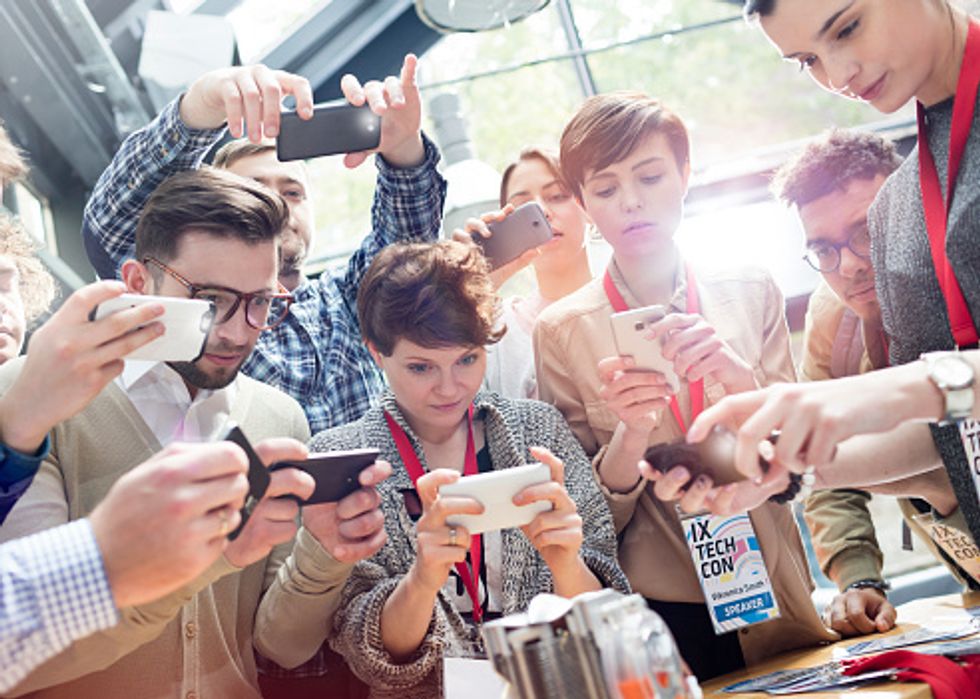 Branch Out
Sitting alone in your cubicle all day and never co-mingling with your co-workers can make a dull job even more dreadful. It's time to step out of your shell and learn more about your company and the people who work for it alongside you. You'll become more knowledgeable as well as better-rounded. Plus, your boredom will fade as you get more involved.
As Forbes notes, "Your brain needs stimulus. Try doing your humdrum tasks in a different way, at a different time, in a different seat or with different people." In addition, "Ask your boss if you can alter your workload or the kind of work you currently do." This will allow you to participate in different departments and zero in on what it is you enjoy doing the most.
Talk to your co-workers, learn about new innovations and marketing plans, and stay in the loop of what's happening in every department. This will help you realize that the role you have is an important part of the machine and you'll be able to see its value. Even if you wind up back in your initial job area, you can offer aid when needed and consider a different department when it's time for a review or promotion.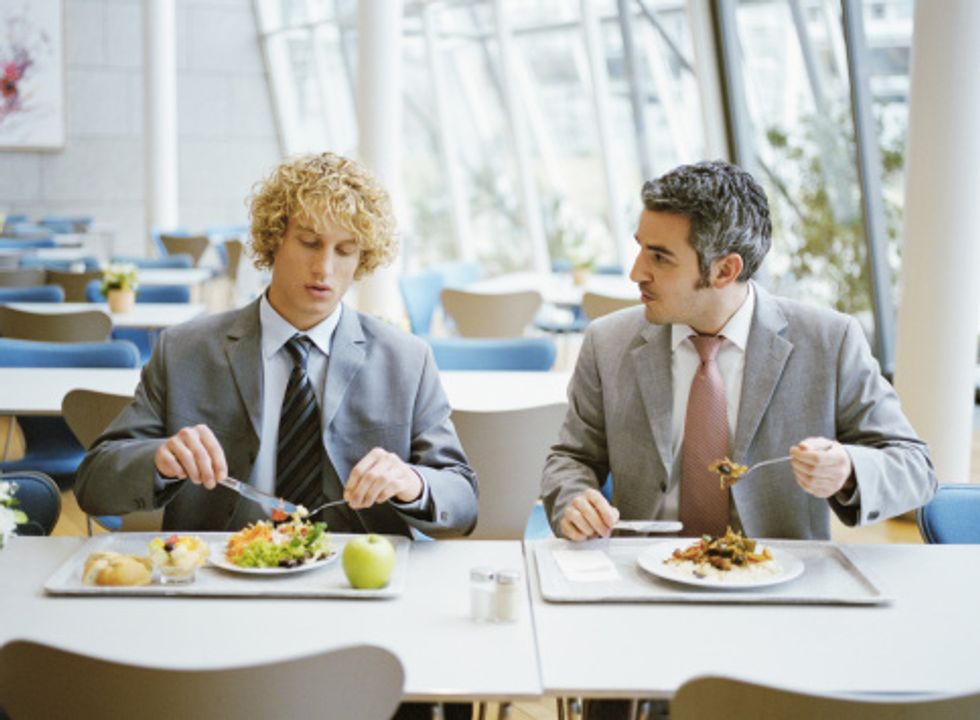 Make Lunchtime Special
When you're not all too enthralled with your job, break time can be a blessing to help recharge you to make the most of the remainder of the day. Take the free time you have to eat a healthy and energizing meal, read a book or the newspaper, chit chat with co-workers, or take a brisk walk around the block.
With some time to clear your mind, you can get back to work with a sense of purpose and stamina. Think about why you took the job in the first place and get back to that mentality after a little time to yourself. Use the break time to think about new ways to approach your job with positivity and ambition. Mind over matter is a useful tool.
Then again, if you get back to your desk and still find yourself in a blasé mood, at least you had an hour off to do something enjoyable!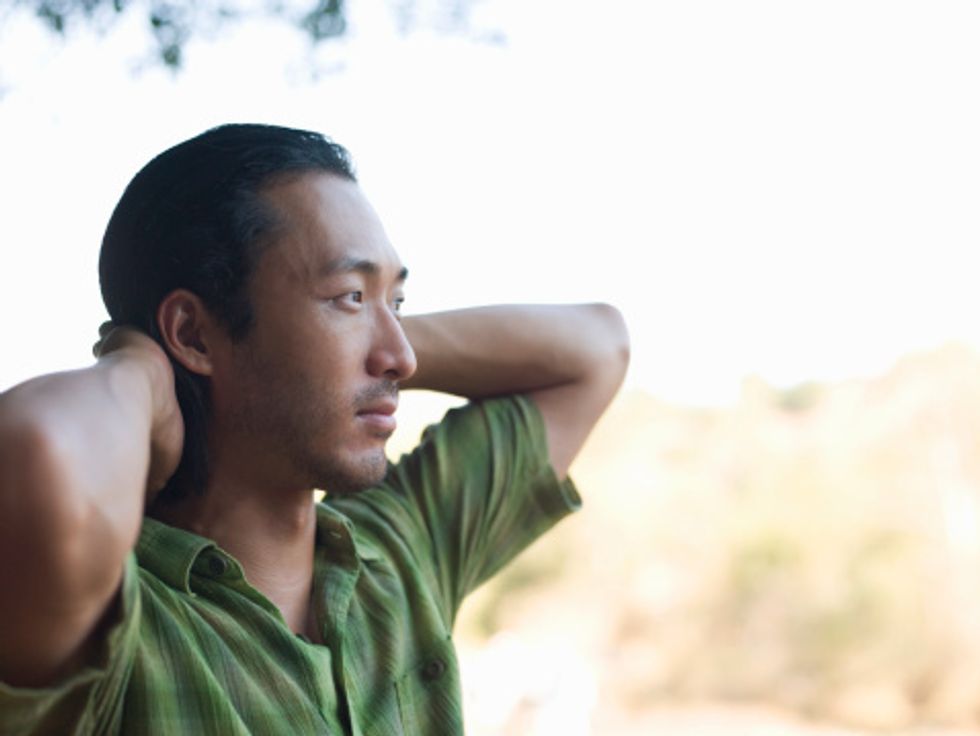 Put Things in Context
Sometimes, it's all about perspective to make what could be tedious something that intrigues you. This is your first job, so while it may not be your dream scenario, if you place this moment in the context of your life to date and where it's headed, things could suddenly seem pretty darn OK.
As Tiny Budda puts it, "Things may be far from ideal, but they could also be much worse. Throughout the world, there are millions and millions of people who would be confused if you told them that you were miserable in your current job. They're making a lot less money, while working longer hours, and often in far worse conditions."
Think of what you are doing now as a small checkpoint on the list of your entire life. Use what you are doing and learning as ways to better yourself and figure out where you fit into the scheme of things both in the workforce and the universe. While organizing an Excel spreadsheet may not seem Earth-shattering, making a contribution towards the bigger picture is what makes the world go 'round.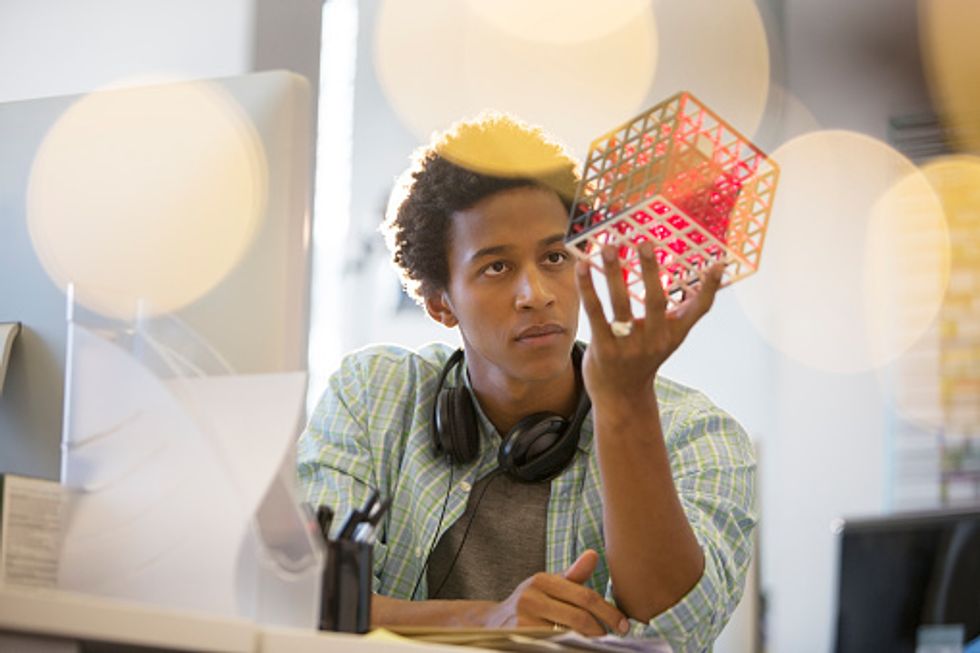 Get Creative
You can make your job more appealing by changing things up to make it more exciting for you. You can suggest a new way of holding team meetings or volunteer to work with the interns as they integrate into their respective departments. Think about new ways of managing your time to get the dull items out of the way first so you can look forward to the things that keep you on your toes. Maybe you can get approval to work from home a few days a week or change up your hours so you can do other non-work activities that keep you motivated. Ask to attend seminars or conferences in your field so you can be on top of the most current trends and meet like-minded individuals who can help you get to the next stage of your career.
If your job seems boring, it doesn't mean that you have to be too. Use your inner creativity to turn a ho-hum job into something to wake up looking forward to.
Your new job seems a little more exciting now, doesn't it!?
Related Articles Around the Web
via Tiffany & Co.
When the new Tiffany's campaign was unveiled, reactions were mixed.

Tiffany's, the iconic jewelry brand which does not (despite what some might be misled to believe) in fact serve breakfast, featured Jay Z, Beyoncé, and a rare Basquiat painting in their recent campaign.
The aesthetics were undeniably luxe and historic. The campaign showcased the rarely-seen Basquiat painting Equals Pi (1982), which the brand acquired for the background's proximity to its distinctive Tiffany blue. Also notably historic is that Beyoncé was the first Black woman to wear the 128.54 carat Tiffany Diamond.

Before Beyoncé, the only other stars to wear the yellow diamond were Mary Whitehouse, wife of American diplomat Edwin Sheldon Whitehouse, Hollywood icon Audrey Hepburn, and singer Lady Gaga.
"Beyoncé and Jay-Z are the epitome of the modern love story …. Love is the diamond that the jewelry and art decorate," said the press release accompanying the campaign.
The campaign, titled "About Love," is stunning and has both classic and contemporary references. The image of the couple posing in front of high art recalled the iconic stills from their "APESHIT" music video, for which they famously rented out the Louvre and posed in front of the Mona Lisa.
THE CARTERS - APESHIT (Official Video) www.youtube.com
Their "APESHIT" photo made a giant cultural impact for its juxtaposition of Western beauty and Blackness. Tiffany's campaign seemed to have similar goals — showcasing Beyoncé and Jay Z as the peak of luxury, this time juxtaposing the Basquiat and the Tiffany diamond.

As a Black couple, their appearance in such a luxury campaign was a big move for representation, but in a post 2020 landscape, there was an outcry of criticism.
Despite the aesthetic beauty of the image, the high capitalist undertones didn't sit right with some on the internet — largely younger demographics. Though this campaign was an effort by Tiffany's to appeal to younger audiences and make the brand feel more relevant, Twitter's verdict was clear: a blood diamond wasn't the way to go.
The diamond, which was mined in South Africa in 1877, comes from origins laden in the implications of colonialism. The practice of mining in South Africa at the time was exploitative and destructive, eschewing the livelihoods and safety of African miners and their communities for... what? Money? So Tiffany could try to sell us some dream of affluence using Black celebrities as to "Blackwash" the history behind their treasured piece?
The Washington Post also had some choice words, saying: "Its campaign does not celebrate Black liberation — it elevates a painful symbol of colonialism. It presents an ostentatious display of wealth as a sign of progress in an age when Black Americans possess just 4 percent of the United States's total household wealth. If Black success is defined by being paid to wear White people's large colonial diamonds, then we are truly still in the sunken place."
Alongside the campaign, Tiffany & Co have promised to donate $2 million to HBCUs to fund scholarships and internships. But this measly amount (considering the multi-billion dollar net worth behind LVMH) is not enough to cover up that, despite their performative efforts to promote "diversity," Tiffany's is entrenched in a colonial history that neither beauty nor Beyonce can make us ignore.
While Black representation has been increasing over the past few years, the question of how we are represented is starting to be considered with more nuance. And as we examine the structures of wealth and hierarchical values, many people are starting to ask whether these should be the standards we aspire to anymore.
Jay Z and Beyoncé have come under fire before for their promotion of Black Capitalist values — which the kids don't seem to want. Jay Z especially seems invested in the trappings of traditional (read: white) success and wealth. His cannabis line recently unveiled a campaign based on the work Slim Aarons — which was famously focused on "attractive people doing attractive things in attractive places" — and its unashamed opulence raised some eyebrows.
Images like this aren't as revolutionary as they once might have been since they reinforce the status quo and tell marginalized people to reach for the same luxuries and lifestyles deemed aspirational by the people who have oppressed them.
Anti-capitalist theory has been around as long as capitalism has, but younger generations are more likely to question the status quo — even when it comes packed with Basquiat and Beyoncé.
The conversation about the Tiffany campaign is indicative of how Gen Z thinks differently about money and what it means to them. They are less likely to be seduced by the luster of the aspirational, and more receptive to relatability.
This is why apps like Cleo have been on the rise. Cleo is a budgeting and personal finance app which makes money feel less inaccessible and makes engaging in personal finance relatable and easy.
No more does financial literacy seem restricted to the pretentious or the elite — we get it, finance bros; you love capitalism. With Cleo, understanding your money is something that can align users with their values.
And those values don't look like blood diamonds or corporate pandering.