China's economy is the second largest in the world, and with America's economy so beholden to it for supply and stability, the affects of COVID 19 reach far beyond the Chinese borders. As the virus spreads internationally, sectors across the world brace for dips in profit. Things will remain uncertain for weeks to come as we wait to see the full impact of the spread of the virus, but for now, these eight industries have been affected the most by the pandemic.
Luxury Goods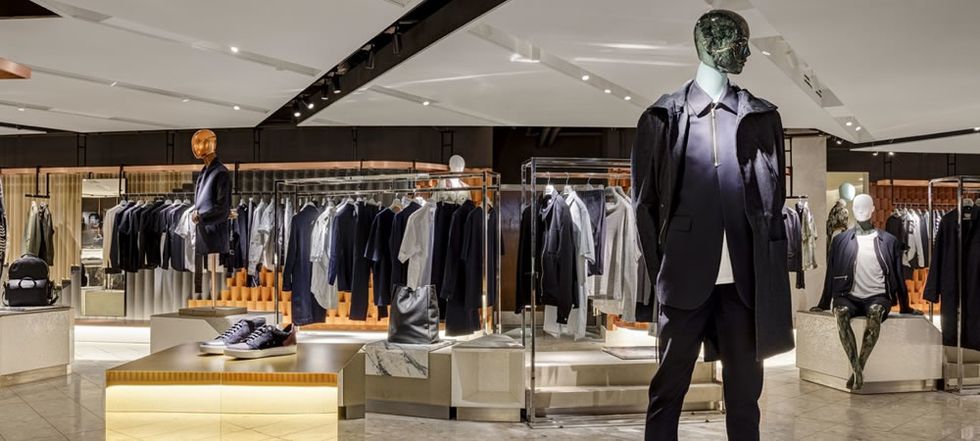 Chinese consumers account for "more than a third of the value of so-called personal luxury goods purchases, which includes apparel, beauty and jewelry," according to Financial Times. Joëlle de Montgolfier, director of Bain's luxury practice, said the coronavirus could have a "double whammy effect" on the luxury sector. "Not only will Chinese people buy less domestically during the key New Year shopping season, they will also have to cancel trips abroad, during which they often buy luxury goods," she said.
Poultry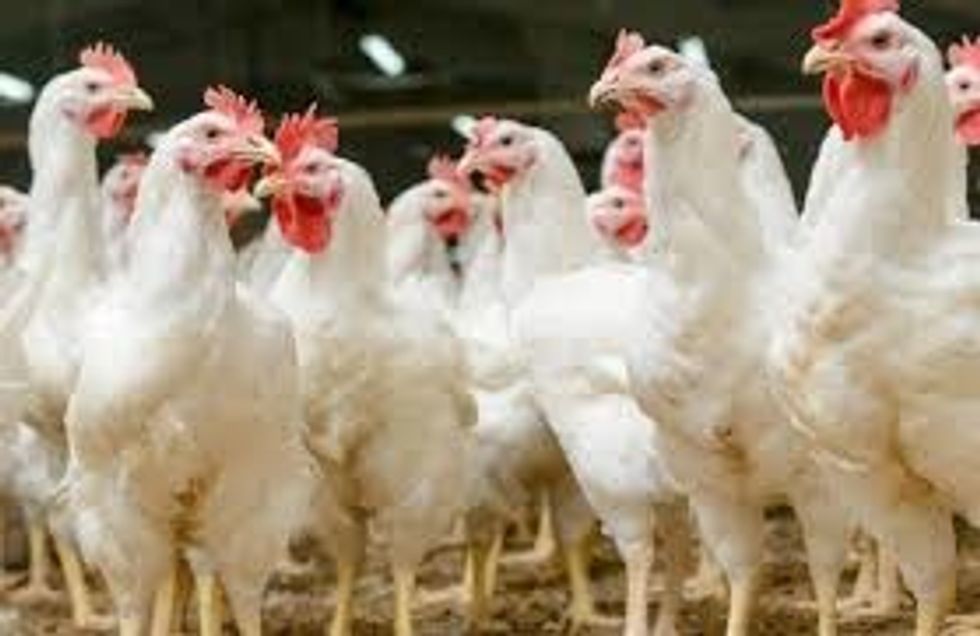 The wholesale price of chicken has dropped as much as 70% in India specifically due to rumors that the virus can be transmitted through eating poultry. Similar drops in the value of poultry have been reported all over the globe, particularly in countries with many cases of COVID-19.
Airlines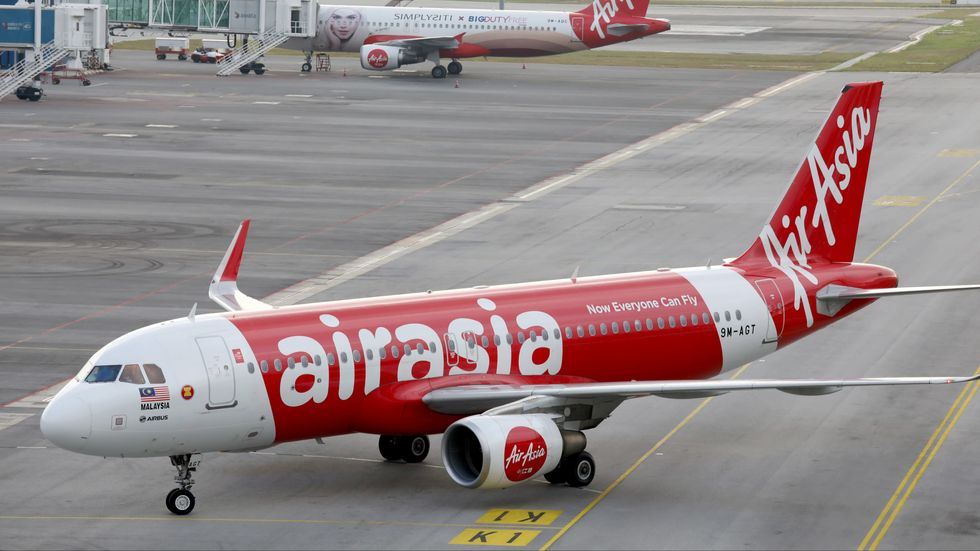 According to the Guardian, "more than 85,000 flights touching China have been canceled in the three weeks since the outbreak closed Wuhan airport on 23 January." While these cancellations have the largest impact on airlines, there has also been a notable decrease in flying globally—not just to China—because of customers fears of contracting the disease. "If people take a view they shouldn't be traveling or shouldn't go to a place or be on planes with people who might have been to certain places, they're less likely to travel," said Andrew Charlton, a Geneva-based aviation analyst. "It's going to have an impact on passenger numbers."
Automobile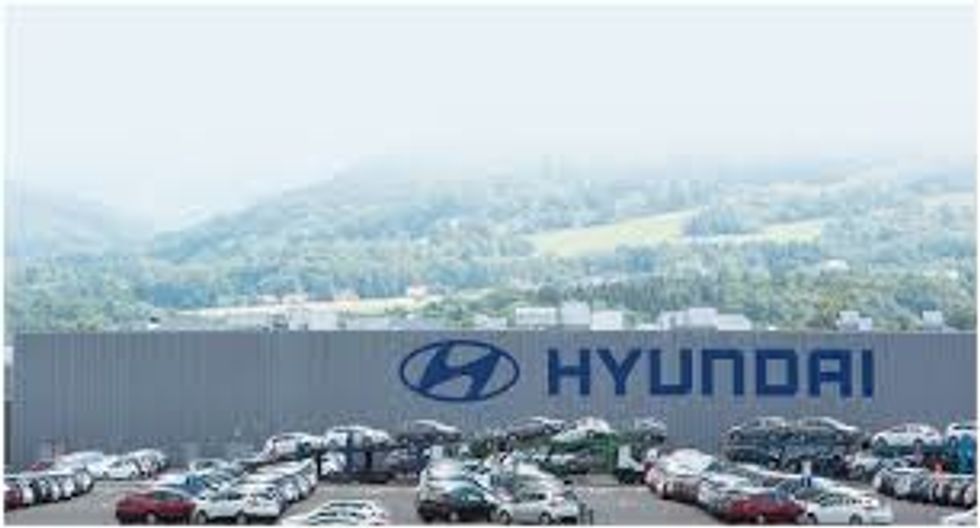 Wuhan (the center of the COVID 19 outbreak) itself is a major hub for the automobile industry, particularly for European carmakers. Renault, Peugeot, Volkswagen, BMW, and Jaguar Land Rover, Honda, have still not reopened factories run with Chinese partners. These delays could be catastrophic to the car industry because "carmakers hold very little stock at their assembly operations, instead relying on just-in-time supply chains that see parts delivered to the assembly plant hours or even minutes before required in the factory."
Oil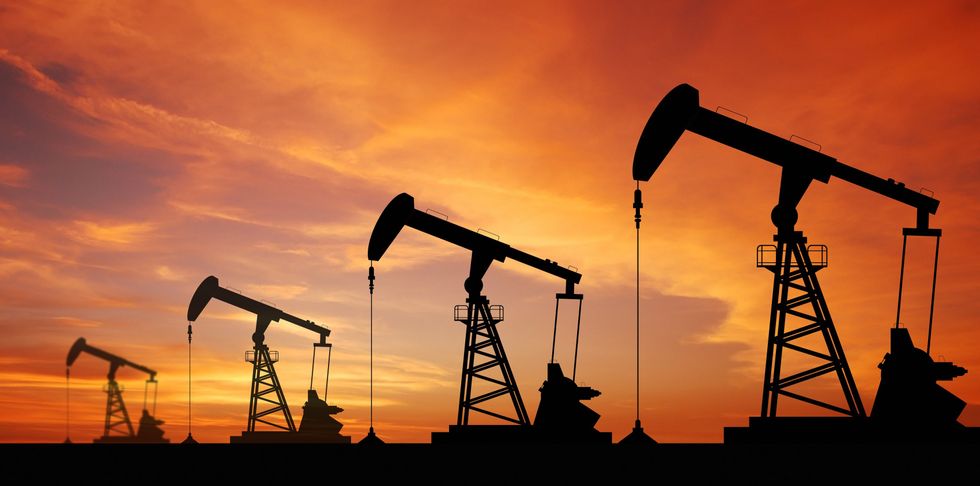 The Chinese were responsible for the majority of the growth in global demand for oil last year, but the International Energy Agency expects demand to fall in coming months for the first time in more than ten years thanks to the far reaching affects of COVID 19.
Cruise Vacations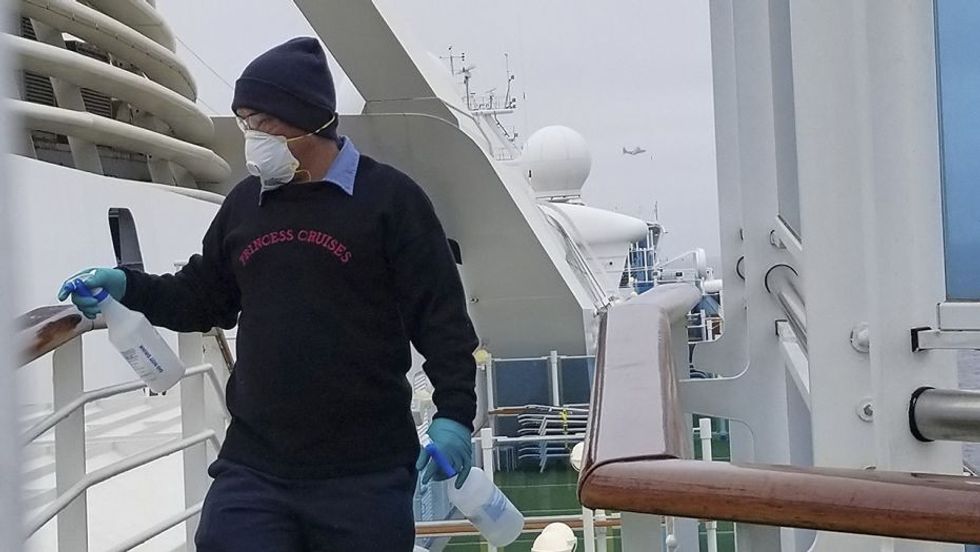 Cases of COVID 19 have been confirmed or suspected on upwards of 5 cruise ships so far, and thanks to the close quarters of these ships, confirmation of the disease results in infected ships being quarantined at sea. Obviously, that makes it an unappealing time to book a cruise, and to make matters worse for the cruise industry the US State Department just put out a statement saying: "U.S. citizens, particularly travelers with underlying health conditions, should not travel by cruise ship." To try to bolster flagging bookings, many cruise lines are now offering major discounts and lenient cancellation policies.
Leisure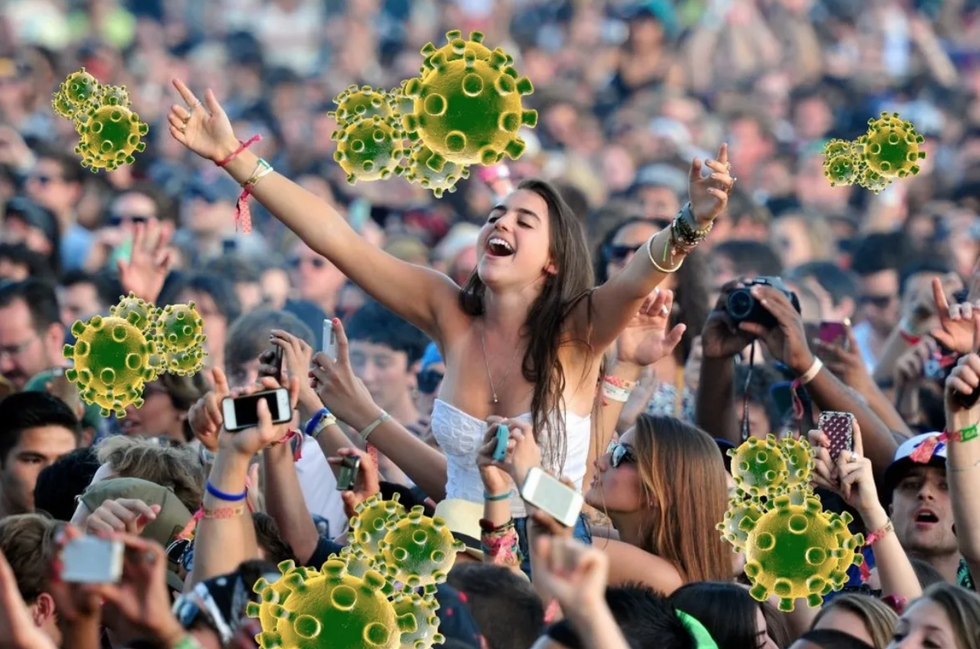 Coronavirus fears have already canceled SXSW, a major American music festival, and it's likely that more festivals will be called off in coming months. The music industry isn't the only leisure activity being affected. Macau, a popular destination for gambling off the coast of China, reported an 80% dip in visitors from China compared to the same day last year. As COVID 19 continues to spread, it's likely that casinos, concert venues, sporting events, theme parks, movie theaters, and other destinations for leisure activities will close their doors across the world.
Banks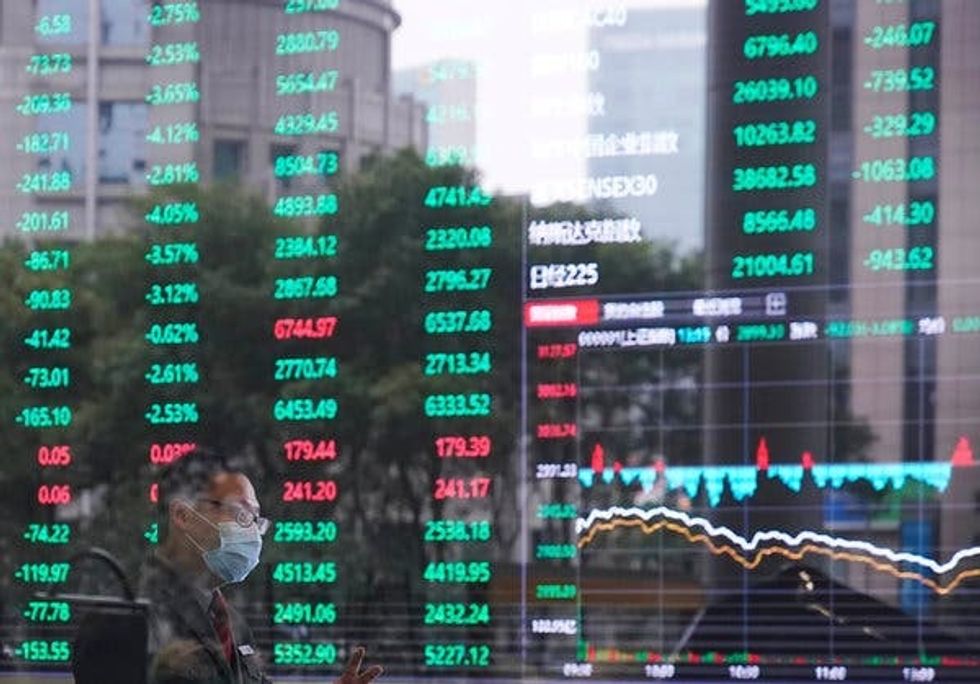 Analysts expect the virus to have a major impact on world banks thanks to rapid slowdown in loan growth and a reduction in fee income. Many banks are also operating below normal standards because of the shuttering of many offices across China and other infected cities. For example, Swiss bank UBS told its workers in Hong Kong to stay home for at least two weeks if they have travelled to China recently.
via Tiffany & Co.
When the new Tiffany's campaign was unveiled, reactions were mixed.

Tiffany's, the iconic jewelry brand which does not (despite what some might be misled to believe) in fact serve breakfast, featured Jay Z, Beyoncé, and a rare Basquiat painting in their recent campaign.
The aesthetics were undeniably luxe and historic. The campaign showcased the rarely-seen Basquiat painting Equals Pi (1982), which the brand acquired for the background's proximity to its distinctive Tiffany blue. Also notably historic is that Beyoncé was the first Black woman to wear the 128.54 carat Tiffany Diamond.

Before Beyoncé, the only other stars to wear the yellow diamond were Mary Whitehouse, wife of American diplomat Edwin Sheldon Whitehouse, Hollywood icon Audrey Hepburn, and singer Lady Gaga.
"Beyoncé and Jay-Z are the epitome of the modern love story …. Love is the diamond that the jewelry and art decorate," said the press release accompanying the campaign.
The campaign, titled "About Love," is stunning and has both classic and contemporary references. The image of the couple posing in front of high art recalled the iconic stills from their "APESHIT" music video, for which they famously rented out the Louvre and posed in front of the Mona Lisa.
THE CARTERS - APESHIT (Official Video) www.youtube.com
Their "APESHIT" photo made a giant cultural impact for its juxtaposition of Western beauty and Blackness. Tiffany's campaign seemed to have similar goals — showcasing Beyoncé and Jay Z as the peak of luxury, this time juxtaposing the Basquiat and the Tiffany diamond.

As a Black couple, their appearance in such a luxury campaign was a big move for representation, but in a post 2020 landscape, there was an outcry of criticism.
Despite the aesthetic beauty of the image, the high capitalist undertones didn't sit right with some on the internet — largely younger demographics. Though this campaign was an effort by Tiffany's to appeal to younger audiences and make the brand feel more relevant, Twitter's verdict was clear: a blood diamond wasn't the way to go.
The diamond, which was mined in South Africa in 1877, comes from origins laden in the implications of colonialism. The practice of mining in South Africa at the time was exploitative and destructive, eschewing the livelihoods and safety of African miners and their communities for... what? Money? So Tiffany could try to sell us some dream of affluence using Black celebrities as to "Blackwash" the history behind their treasured piece?
The Washington Post also had some choice words, saying: "Its campaign does not celebrate Black liberation — it elevates a painful symbol of colonialism. It presents an ostentatious display of wealth as a sign of progress in an age when Black Americans possess just 4 percent of the United States's total household wealth. If Black success is defined by being paid to wear White people's large colonial diamonds, then we are truly still in the sunken place."
Alongside the campaign, Tiffany & Co have promised to donate $2 million to HBCUs to fund scholarships and internships. But this measly amount (considering the multi-billion dollar net worth behind LVMH) is not enough to cover up that, despite their performative efforts to promote "diversity," Tiffany's is entrenched in a colonial history that neither beauty nor Beyonce can make us ignore.
While Black representation has been increasing over the past few years, the question of how we are represented is starting to be considered with more nuance. And as we examine the structures of wealth and hierarchical values, many people are starting to ask whether these should be the standards we aspire to anymore.
Jay Z and Beyoncé have come under fire before for their promotion of Black Capitalist values — which the kids don't seem to want. Jay Z especially seems invested in the trappings of traditional (read: white) success and wealth. His cannabis line recently unveiled a campaign based on the work Slim Aarons — which was famously focused on "attractive people doing attractive things in attractive places" — and its unashamed opulence raised some eyebrows.
Images like this aren't as revolutionary as they once might have been since they reinforce the status quo and tell marginalized people to reach for the same luxuries and lifestyles deemed aspirational by the people who have oppressed them.
Anti-capitalist theory has been around as long as capitalism has, but younger generations are more likely to question the status quo — even when it comes packed with Basquiat and Beyoncé.
The conversation about the Tiffany campaign is indicative of how Gen Z thinks differently about money and what it means to them. They are less likely to be seduced by the luster of the aspirational, and more receptive to relatability.
This is why apps like Cleo have been on the rise. Cleo is a budgeting and personal finance app which makes money feel less inaccessible and makes engaging in personal finance relatable and easy.
No more does financial literacy seem restricted to the pretentious or the elite — we get it, finance bros; you love capitalism. With Cleo, understanding your money is something that can align users with their values.
And those values don't look like blood diamonds or corporate pandering.