Any great entrepreneur will tell you that they're different than most and has a personality all their own. While this may be true to varying degrees, there are some traits that the majority of successful entrepreneurs share, and nearly all of these hard working individuals would be proud to confirm they possess them.
Are you a budding entrepreneur and wondering if you've got the make-up to see a prosperous future? Consider the traits below and see if you have any or all of them in your DNA. Chances are, if you're already on the path towards innovation and determination in your business idea, you'll see yourself reflected in this list.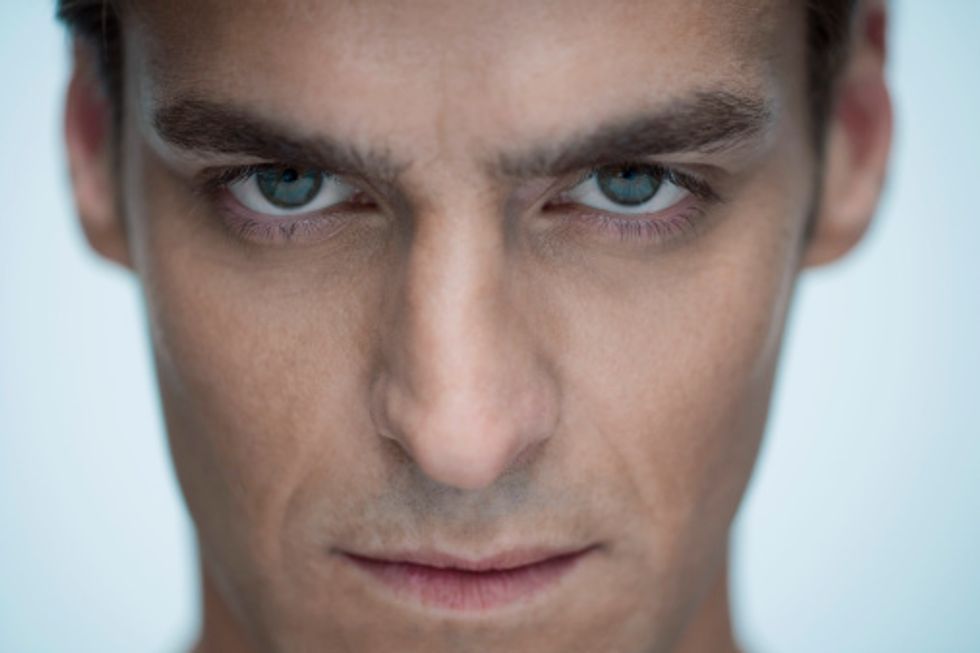 Determination

Entrepreneurship is not easy. A successful entrepreneur must be determined to make it in the no-nonsense, hard-hitting, highly-competitive business world. Confidence, passion, and motivation are all part of the steadfast determination any smart and serious entrepreneur must possess.
Monster.com confirms, "Entrepreneurs are enthusiastic, optimistic, and future-oriented. They believe they'll be successful." Entrepreneur adds, "You have to be determined from the beginning to be successful -- before you even start. If you aren't fully determined to make it there is a good chance you will crumble under the pressure. Entrepreneurs that have a high level of confidence are able to get the job done even under the most stressful conditions. They understand that big challenges breed big rewards."
Does this sound like you? Without the initial drive and the fuel to continue to push you forward, you'll never make it past the starting line. There are lots of good ideas, but the force behind them is what yields the biggest impact.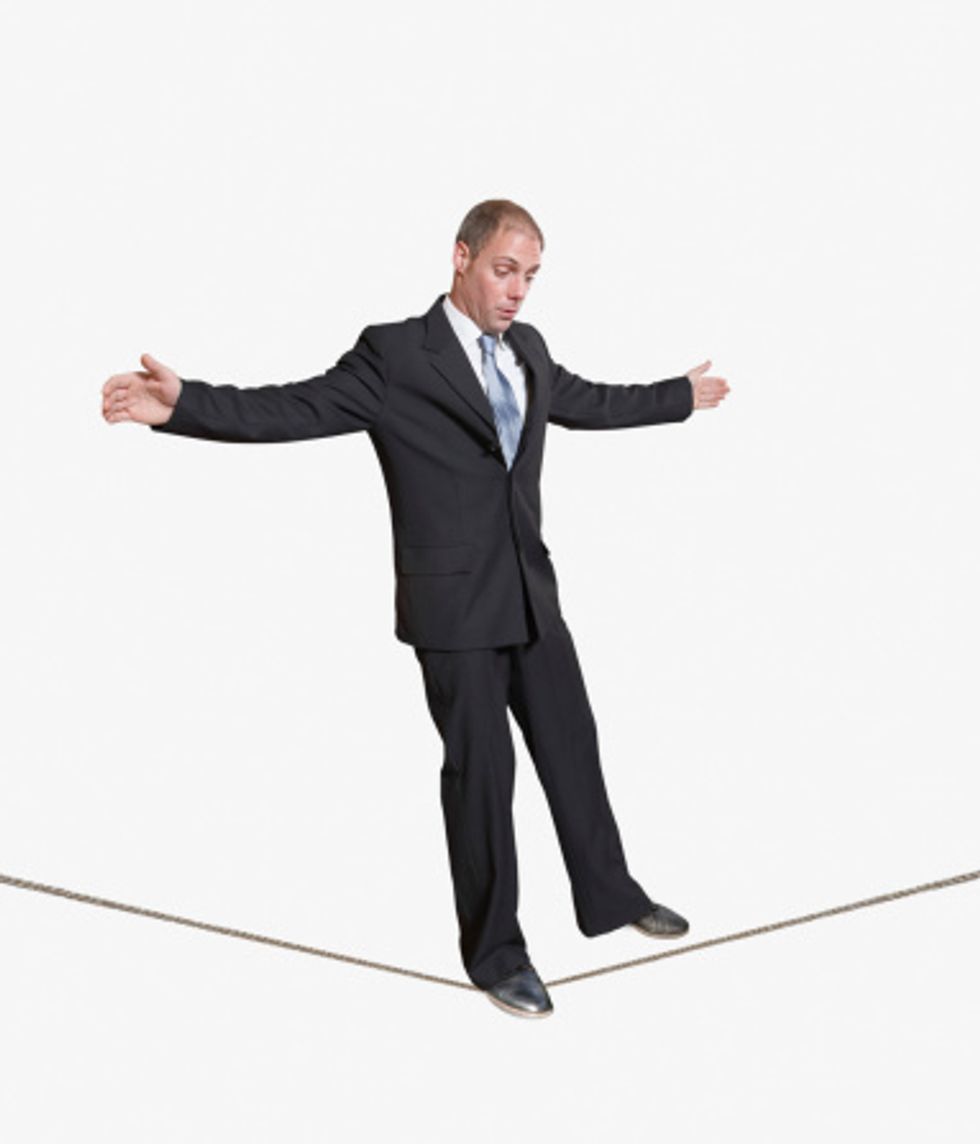 Risk Taker
A successful entrepreneur knows of the liabilities they may encounter while working to develop their business. Not everything will be a home run no matter how good a player they may be. With risk comes reward though, if the right balance of fearlessness and fierceness for the end goal is found.
Monster has a method to make things as smooth as possible, "You can reduce your risk by thoroughly researching your business concept, industry and market. You can also test your concept on a small scale." Refer to family and friends for an initial sounding board before hitting the masses.
With risk-taking comes the chance for failure, but a driven entrepreneur won't give up without a fight. The Minority Business Development Agency of the U.S. Department of Commerce says, "Entrepreneurs are often successful because they are calculating and able to make the best decisions in even the worst of cases. Even if they make the best decision possible, things don't always go according to plan and may fail anyhow. There's not one successful entrepreneur out there sitting on his couch asking, 'what if?'"
And Entrepreneur reminds us of an important lesson from Richard Branson, "Few first ventures work out. It is how a beginning entrepreneur deals with failure that sets that person apart. In fact, failure is one of the secrets to success, since some of the best ideas arise from the ashes of a shuttered business."
If you know you'll need to put it all on the line with the chance your idea could flop and still believe you've got what it takes, you have the mindset of a true entrepreneur.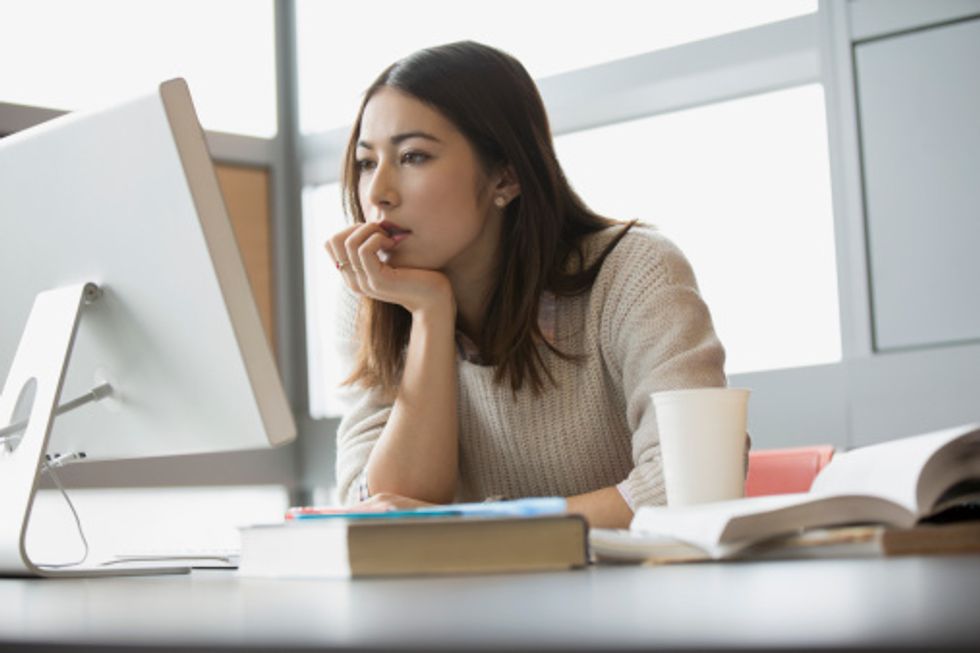 Eager to Learn
Entrepreneurs are smart and well-versed in their vision for a new endeavor. That said, any truly intelligent entrepreneur knows that there are always more to learn, new and different ways to do things, and changes they can make in order to be a bigger success.
Like Entrepreneur notes, "You have to stay sharp, and that requires that you are constantly learning. Industries constantly change and evolve -- only those that are also growing through constant learning will stay ahead. Read books and wake up earlier in the morning to read industry news -- do everything you can to constantly learn and absorb new information."
Minority Business Development Agency adds, "Successful people welcome change and often depend on it to improve their effectiveness as leaders and ultimately the success of their businesses as many business concepts rely on improving products, services and processes in order to win business."
Even if your business gets off the ground and begins to succeed, never forget to keep on taking in more information and advice with an open mind. Always be on your toes in order to stand the tallest!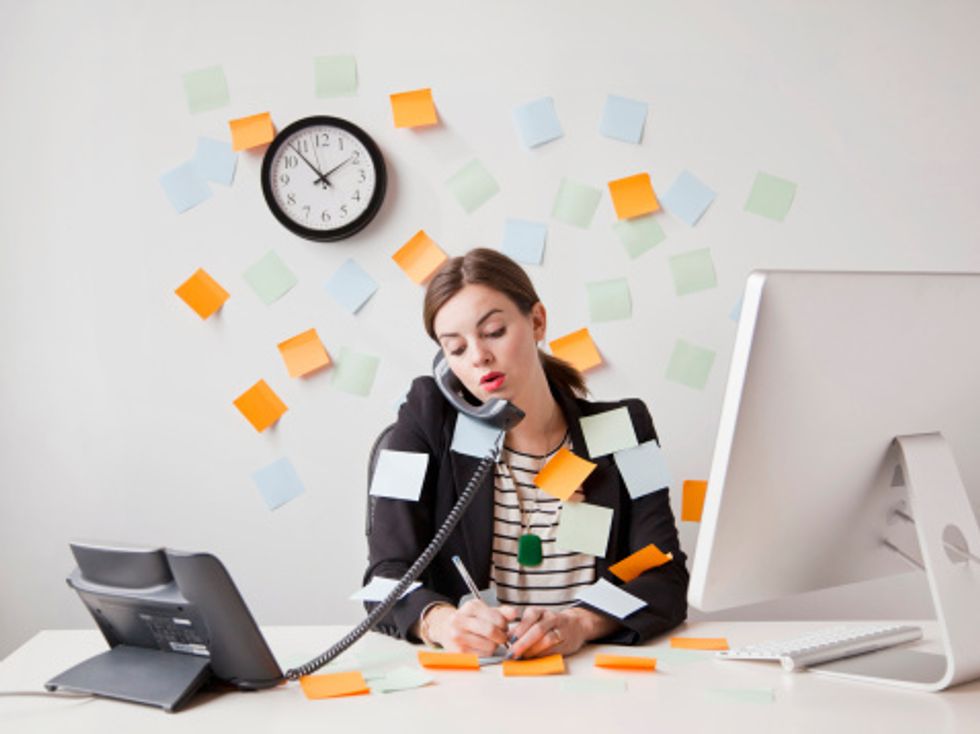 Versatile
It's important to be able to think outside the lines when it comes to starting a business. Even the best laid plans will need to be repaved and reexamined as you go through the exciting, yet unpredictable adventure of your entrepreneurial endeavor. Creativity and flexibility are key to making your dreams a reality.
Monster says it well, "While entrepreneurs need a steadfast vision and direction, they will face a lot of unknowns. You will need to be ready to tweak any initial plans and strategies. New and better ways of doing things may come along as well."
Entrepreneur notes, "If you are extremely adaptable it gives you the ability to respond quickly in any situation. This allows you to make decisions that will navigate you out of trouble and allow you to thrive in environments that would sink those that aren't adaptable."
And don't sabotage yourself. Being open to a new way of approaching an idea or testing something that wasn't in the initial plans will help, not destroy your success. Sticking to a plan just because it took a long time to develop doesn't make it the one that's the best. Hone in on your natural creativity to foster a new and better outcome.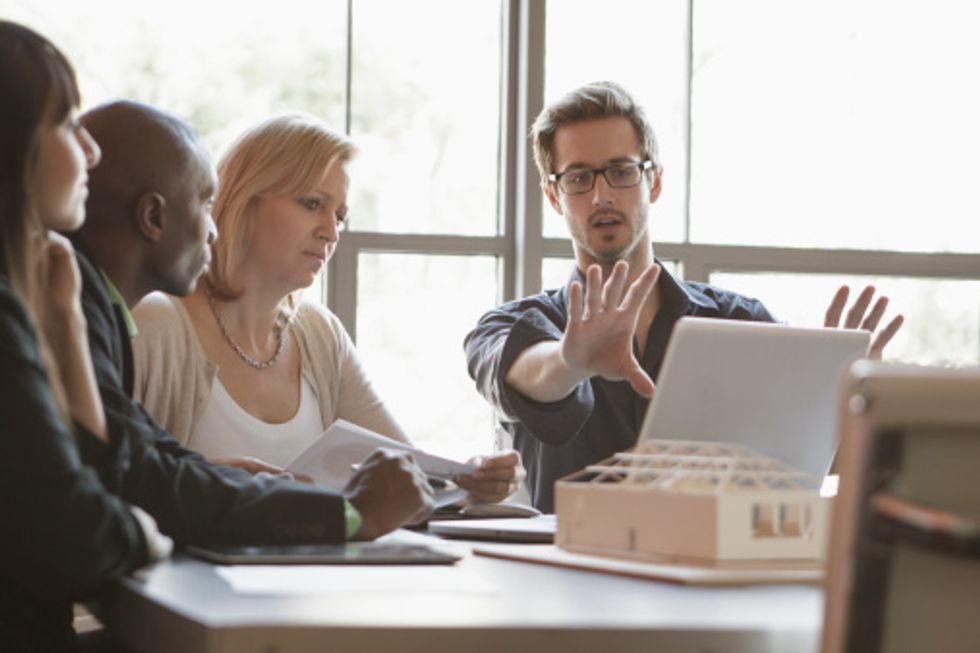 Persuasive
So you've created a business that has the capability to do well, but without the customers, clients, and partners to keep the business afloat and going strong, you may just sink.
Your business skills must be sharp and your leadership and networking skills on point. According to Business Insider, "Whether you're a born extrovert or introvert, as a founder/CEO, you'll find yourself always selling. You'll be selling your vision to prospective partners and funding sources. You'll be selling prospective recruits on why they should quit their day jobs and join this startup they've never heard of. You'll be selling your products and services."
The amount of time and passion put into developing your idea must be put towards convincing others how great it is as well. Under 30 CEO says, "The entrepreneur has strong communication skills to sell the product and motivate employees."
Of course, if your idea is groundbreaking, much of the attraction will come naturally, but even so, in order to reach your highest potential, a persuasive attitude will bring your business in front of the eyes that matter most. Be fearless, firm, and friendly. Your success depends on your ability to impress, influence, and entice those who will help make your business soar.
How much of an entrepreneurial spirit do you have based on these traits? Are you up for the challenge?
As anyone who has ever sold a house will tell you, you must prioritize curb appeal. Before a potential buyer even considers looking inside your house, they notice the outside first. Does it attract the right kind of attention? Does it take away from the feel you're going for? If you plan to sell sometime soon, you must think about these things. Here are some landscaping options to increase your home's curb appeal, so you can get the best price on your home.
Extensive Plants and Greenery
A barren front yard won't get you the price you want on your home. So, invest in at least a little bit of greenery to keep the surrounding area from looking too dead. Shrubs and bushes tie the house to the lawn that precedes it, and flower beds bring a pop of color to an otherwise drab structure. You can also strategically plant some trees to improve the overall feel of your home's exterior.
Lawn Care
As we mentioned, your lawn is one of the most prominent features of your home's exterior. A patchy, dried-up lawn will quickly drive your home's price way down. Some of the best landscaping options for your home's curb appeal involve improving your lawn for the next inhabitant. Overall fertilization, ground aeration, underbrush removal, proper mowing—all of these lawn care tasks contribute to a greener and more lively area that invites people to see your house, rather than stay away from it.
Paved Pathways
There's nothing like a broken and disheveled pathway to make someone think twice about buying a property. Just as you want the entryway in your house to be welcoming, so too should the pathway leading up to the house be inviting. The pathway from the street to your front door provides plenty of real estate to get creative with. You don't have to settle for a boring concrete pathway. Consider something more eye catching, like a cobblestone path or intermittent brick patterns, as a way to better welcome potential buyers.
Usable Outdoor Furniture
Landscaping doesn't just involve the ground you walk on; also included are the items you use as extras to the overall look. Outdoor furniture is one such extra that you don't necessarily need but can look quite attractive if done correctly. Staging is important with outdoor furniture. Old, broken-down pieces will only look like more work to the potential buyer. A few comfortable chairs, a bench, or a table with an umbrella really go a long way to improving your outdoor aesthetics.
A good tip for deciding on curb appeal items is to decide what you personally would want to see as a part of a welcoming home's exterior. You don't need to go overboard, but a little bit of forethought could net you quite a lot of extra cash in the sale.
Many people strive to support their community by donating their time or their money. When you find a meaningful cause, you might be quick to cut a donation check. Though it's admirable to be quick to act charitably, you should be wary of several common mistakes made when giving to charity. Being mindful of these mistakes and learning tips for making informed charitable choices can help you make the most out of your generous check.
Acting Quickly Out of Emotion
Mission statements are meant to be compelling. If you're an emotionally driven individual, it's natural to pull out your wallet at the sight of a sad puppy on TV or when informed about food insecurity over the phone. Unfortunately, not all charities are as effective or official as they may seem.
Take your passion for helping others one step further by making sure your chosen charity is legit. Speaking with a representative, reviewing their website and social media accounts, and looking at testaments online can give you a better idea of whether the organization is worth your donation.
Forgetting to Keep Record of the Donation
Don't forget that you can reap some financial perks from giving back! With the proper documentation of your donation, you can acquire a better tax deductible.
If you donate more than $12,400 as a single filer or $24,800 as one of two joint filers, you're eligible to deduct that amount from your taxes. So, when a charity asks if you'd like a receipt of donation, always answer yes.
Donating Unusable Materials
Most charities can utilize a monetary donation—it's the physical donations that usually cause some issues. Providing a local nonprofit with irrelevant materials or gifting them with unusable products are surprisingly common mistakes made when giving to charity.
Always check your intended charity's website for a list of things they do and do not accept. The majority of places will provide a guideline to donating or offer contact information to clarify any questions.
Strictly Giving at Year's End
As more and more people get into the holiday spirit at the end of the year, nonprofit organizations see an influx of donations. While it's great to spread holiday cheer via a monetary donation, it's important to keep that spirit going year-round.
With regular donations, charities can more effectively allocate their annual budget. Setting up an automatic monthly donation with the charity of your choosing can maximize your impact. You can account for a monthly donation by foregoing a costly coffee every once in a while.
Knowing how much you should spend on home maintenance each year is hard to figure out and may be preventing you from buying your first home. The types of costs you'll incur depend on the house you buy and its location. The one certainty is that you should start saving now. Read on to figure out how much to start setting aside based on the home you own.
The Age of Your House
Consider several factors when budgeting for home repairs. If you've purchased a new home, your house likely won't require as much maintenance for a few years. Homes built 20 or more years ago are likely to require more maintenance, including replacing and keeping your windows clean. Further, depending on your home's location, weather can cause additional strain over time, so you may need to budget for more repairs.
The One-Percent Rule
An easy way to budget for home repairs is to follow the one-percent rule. Set aside one percent of your home's purchase price each year to cover maintenance costs. For instance, if you paid $200,000 for your home, you would set aside $2,000 each year. This plan is not foolproof. If you bought your home for a good deal during a buyer's market, your home could require more repairs than you've budgeted for.
The Square-Foot Rule
Easy to calculate, you can also budget for home maintenance by saving one dollar for every square foot of your home. This pricing method is more consistent than pricing it by how much you paid because the rate relies on the objective size of your home. Unfortunately, it does not consider inflation for the area where you live, so make sure you also budget for increased taxes and labor costs if you live in or near a city.
The Mix and Match Method
Since there is no infallible rule for how much you should spend on home maintenance, you can combine both methods to get an idea for a budget. Average your results from the square-foot rule and the one-percent rule to arrive at a budget that works for you. You should also increase your savings by 10 percent for each risk factor that affects your home, such as weather and age.
Holding on to savings is easier in theory than practice. Once you know how much you should spend on home maintenance, you'll know what to aim for and be more prepared for an emergency. If you are having trouble securing funds for home repairs, consider taking out a home equity loan, borrowing money from friends or family, or applying for funds through a home repair program through your local government for low-income individuals.