The self employed
"Thank you" is a powerful phrase. "Thank you" is a powerful phrase.
Gratitude and grace go hand in hand, which doesn't leave much room for push-back when you've been slighted, especially when it comes to money. Demanding a raise from an employer often feels a little like unwrapping a present and then telling the giver, thank you, but this really isn't going to cut it for me.
But no matter how remarkably skilled or utterly irreplaceable you are, no employer wants to pay you what you deserve. Most folks will save money by any means necessary, even if it's at your expense. It's not personal, it's business. Which is why the etiquette around gratitude changes in a professional setting. There are no battles won by taking your first offer — you only get what you negotiate for.
So forget everything you know about settling, and focus instead on what's next: how you're going to ask for a raise.
According to the New York Times, when you ask for a raise can be just as important as how you ask. So before you begin scripting your speech and prepping your Powerpoint, be sure to talk dates. First, set aside a substantial brick of time. This is important — this is your livelihood. It's not a case you want to make in passing, en route to another meeting.
Next, make a point to schedule your conversation in the aftermath of a personal success of yours — did you just win a big client? Publish a viral story? Ride that wave right into your boss's office. "You want to enter a salary negotiation on a high note, with indisputable evidence of the value you're contributing to the company," says Devon Smiley, a negotiation consultant. No matter how strong and consistent your work is, you want to walk in with numbers.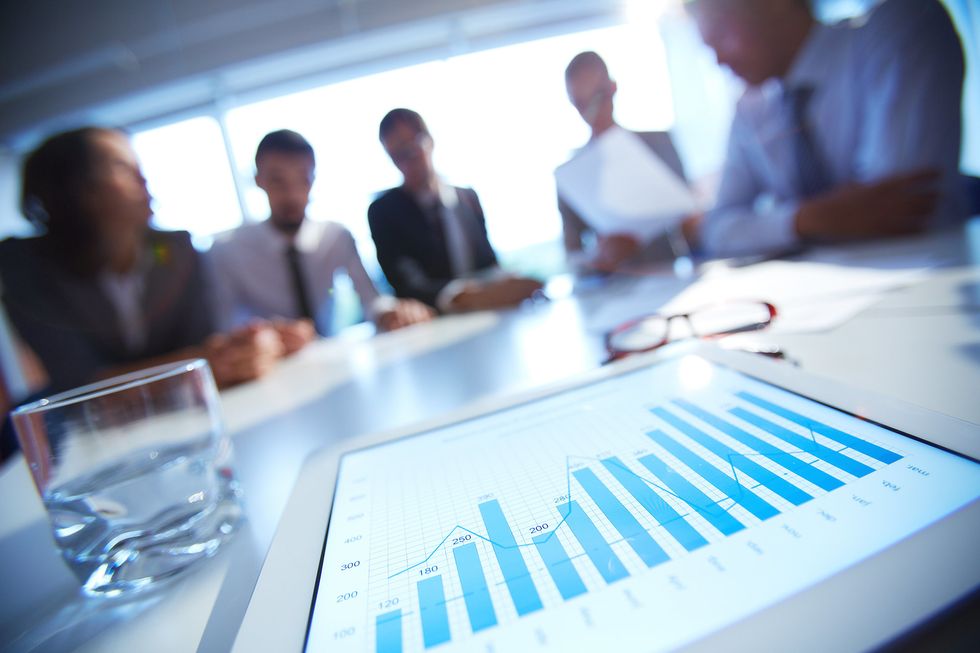 If possible, consider the fiscal calendar of your company, and determine when is the best time to ask for a raise. As much as we'd like to believe that our higher ups have the power to make financial judgement calls when they believe in them, we're all beholden to a devious, evil thing called budget cycles. "Even though discussions may not happen until April, for example, those budgets have been decided months earlier, and that is when you need to start laying the groundwork for your raise," says Ms. Smiley. Once you make your case, someone else needs to make that case to the finance department. Making sure the company is in a good financial position when you ask for your raise, can make that conversation as seamless as possible.
Once you've decided on a good time to talk to your boss, start collecting your materials. While it'd be great if the merit of your testimony was enough, numbers speak louder than words. Arrive with documents. Know what you're going to say. Treat this like a presentation you might have given in the 8th grade at a science fair. "One recommendation is building negotiation experience and training," says Dr. Alice Stuhlmacher, department chair of DePaul University's psychology department. "Practicing in low stakes situations can build confidence."
I received my first raise (a whopping 5k), having presented a six-page proposal to three different managing editors. The first told me the decision was over his head. The second told me it didn't make sense in the current context of our budget. The third made both cases before I told him I would have no choice but to look for positions elsewhere under these circumstances — an assertion that ran counter to everything my mother had taught me about decorum and gratitude. Not 24 hours later, I received a raise — and an apology.