unsplash.com
Whether you're new to the workforce or are thinking about making a career shift, considering the nonprofit world can change your life and the lives of those you have the opportunity to touch. Here are three compelling reasons why working for a nonprofit is important and impactful.
You'll Be Involved in Many Aspects of the Company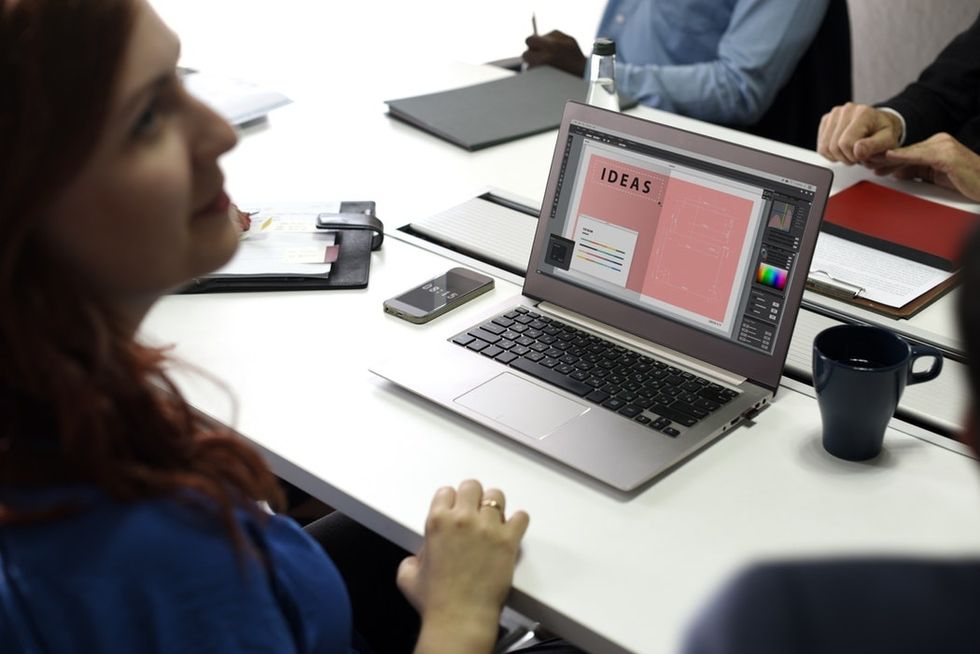 unsplash.com
Many nonprofits need lots of help in all areas. When you work for one, your job responsibilities will be varied and ever-changing, even daily. If you are the type of person who likes to be challenged and in-the-know about what is happening in all departments, you will have the chance to put your skills and eagerness to work to task.
Nonprofit People notes, "To be successful in a nonprofit career, it's beneficial to know about how every aspect helps to work towards the mission. That said, you'll love having opportunities to learn about accounting, finance, management, IT, advertising or whatever else may come your way! "
As per The Muse, "Every nonprofit is understaffed. And while that's obviously a disadvantage for the organization, it can actually benefit you. As a newcomer, you won't only learn your role—you'll have opportunities to learn what your boss does, what his or her boss does, and basically, what everyone else in the organization does, too."
By "wearing many hats," you'll have the opportunity to be a leader, a mentor, and a valued member of the team who can be relied upon no matter the situation.
You'll Work Among People Who Truly Care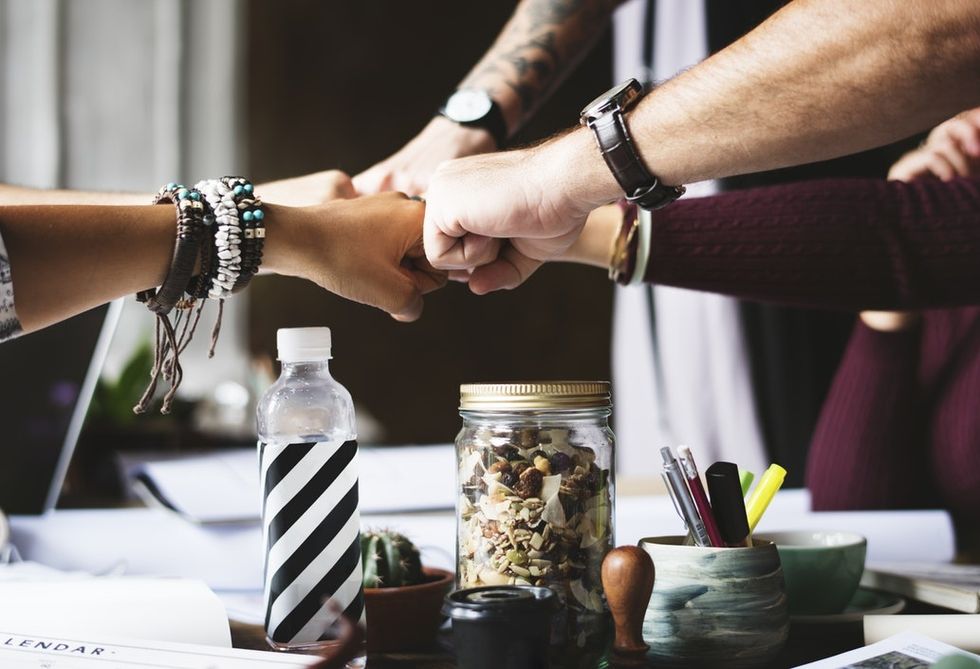 unsplash.com
There is something special about the people who make the choice to go into the nonprofit sector. Caring and concerned citizens want to make change and help people, just like you do. This type of work atmosphere and shared attitude makes a difference in the business and in the world.
Like Louisiana State University Shreveport says, "Changing lives and making the world a better place is more important than the size of a paycheck. Nonprofit employees typically experience the joy of helping others."
As per Nonprofit People, you'll, "love that your co-workers are passionate, talented and motivated people. Your bottom line is helping others and your community."
When you care deeply about what you do, and the people you work with are just as inspired, the progress you will make will be effective and successful.
Excellent Growth Opportunity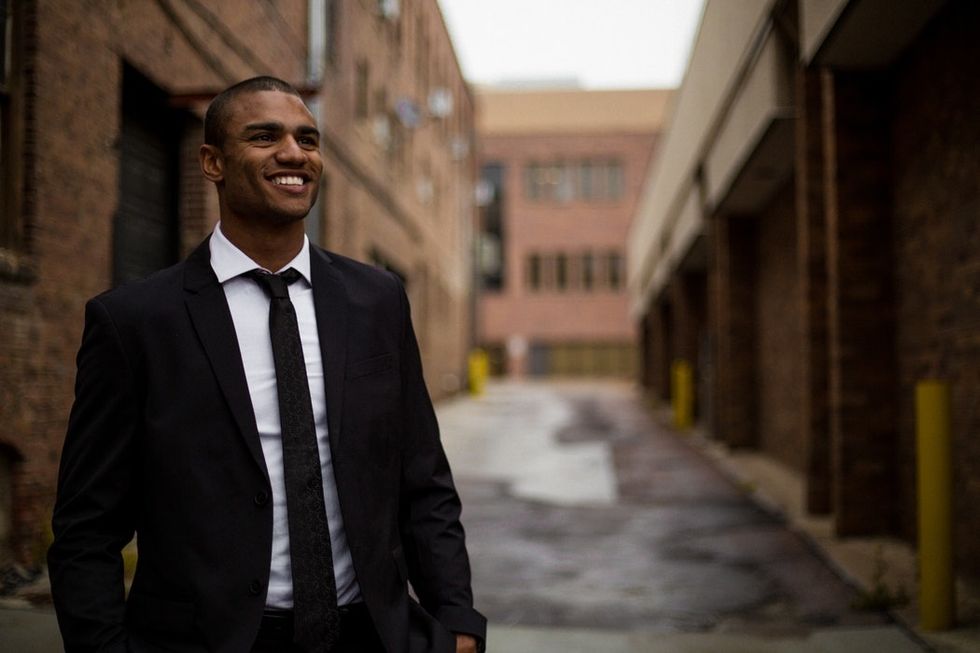 unsplash.com
Not only will you be able to start your career quickly after college or even before/during, but your growth within the company or field will move along at a rapid pace. "One of the best things about working for a nonprofit is how easy it is to get started, no matter your background. It's simple: Volunteer" Rebecca Andruska from The Muse writes.
As you take on more responsibility, you will be able to move up the ranks at a pace not often seen in other fields. According to Top Universities, "For-profit organizations have a more rigidly fixed hierarchy. In most non-profit organizations, you can get easy access to the higher managers and also get to interact with them. This will help you to gain valuable experience and connections."
As The Case Foundation notes as an example, "While three corporate employees may be assigned to one project, one nonprofit employee may find himself assigned to three projects. This can lead to faster career development and more varied job responsibilities for those looking to get ahead quickly."
There's nothing more rewarding than doing something important, and having the chance to make an even bigger impact on your initiatives as you climb the ladder.
Are you ready to get into the nonprofit world? Check out The Balance for 12 of the best nonprofit job boards for people with passion.
Sometimes there is no choice—a home needs to be sold in the winter.
Spring may be the most popular time to put your house on the market, but homes do sell in the colder months. With fewer houses available, your home may be someone's only choice when house hunting in your neighborhood. As your neighbors hold out until spring, you'll already be done and ready to shop for your next house!
Here are a few tips for selling a home in the winter to get you on the right track.
Keep Paths Safe and Landscaping Fresh
Landscaping is the last thing on a homeowner's mind in the winter. Everything was cut back in the fall and may now be covered in snow. Still, take a walk around the house and yard to check everything out. Branches may have fallen from heavy snow, leaving a mess in the yard. Keep everything neat and tidy.
The last thing you need is a potential buyer slipping on the ice-covered walk in front of your house. Buyers often consider those moments bad omens, and this can affect their decisions. Shovel, snow blow, spread salt—do whatever you have to do to keep the driveway and walking paths clear, and don't forget the porch and deck.
Make the Inside Warm and Cozy
In cold weather, buyers won't spend a lot of time examining a home's exterior. Instead, impress them with the inside by creating an atmosphere which causes them to want to move in.
When there's time, leave wintery types of snacks and drinks, such as hot cocoa and cookies, available on a table during showings. This gives your home a welcoming feel to buyers.
Light the fireplace (if you have one) for a lovely ambience and set your thermostat to a comfortable setting. A warm home in the winter is much more appealing than a chilly one.
Make Your Home Less Personal
Understandably, this can be a tough thought for homeowners. After all, you've spent years creating memories in your home. To buyers, though, they need to picture it as their own. Too much personality makes that difficult.
It's always important to stage your home in a way that makes it look clean, comfortable, and move-in ready. Don't feel offended by the idea of taking family pictures down and replacing them with generic décor. This will help your home sell faster by helping buyers envision their own things there.
Cleanliness and Maintenance
Clean, clean, and clean some more. Make appliances, counters, and floors shine. No matter how old your home is, it needs to feel like new to potential buyers. If you aren't into dusting, now is the time to try. Don't forget window coverings that might need washing.
Be prepared ahead of time for home inspections by taking care of maintenance now. HVAC systems, plumbing, and electrical should all be up to code and running smoothly.
Use these tips for selling a home in the winter, exercise patience during the slower months, and your home will sell before you know it.
From Your Site Articles
Related Articles Around the Web
Entering your 20s means you'll quickly need to learn how to navigate the world of personal finances, much of which you probably didn't learn in college or high school courses.
Without any previous lessons on finances, it can be challenging to know where to start. Follow this guide as we outline the financial decisions you'll need to make in your 20s.
Setting a Budget
The first step to being a fiscally responsible young adult is setting a budget. Your budget will determine many future financial decisions, from where you can live to what splurges you can make. Look at the expenses you currently owe every month and your projected income to determine how much you should be spending on bills, daily expenses, etc.
Tackling Debt
Getting rid of your debt as early as possible is a critical step for newly independent 20-year-olds. However, some may not be able to get rid of debt as soon as they hope. Once again, look at your budget, then decide if you'd like to put more toward tackling debt now or pay your loans as they come.
Getting Coverage
While you may be able to hold onto your parents' insurance until 26, you'll have to choose your own plans sooner or later. From health insurance to renter's and car insurance, you shouldn't skip an opportunity to cover yourself in the case of an accident. Find a provider and plan you're comfortable with, and get your coverage as soon as possible.
Saving for a Rainy Day
Navigating how to save is another critical financial decision you'll have to make in your 20s. Living paycheck to paycheck is not a sustainable course of action. Even putting a small portion of your wages into a savings account can make a big difference—especially if an emergency you didn't prepare for occurs.
Starting To Invest
Investing is a scary topic for young adults, but it's a great way to build wealth. Starting to invest as a young adult will set you up for success on your long-term financial plan. However, be sure to conduct research before jumping into the market to decide when, where, and how much you'd like to invest.
Your 20s are an optimal time to learn and grow. One area of life you'll undoubtedly learn a lot about is managing finances. Use this guide to help you get started on the path to becoming a fiscally responsible adult.
Tax deductions can be tricky to understand if you're new to the finance world.
One of the biggest sources of confusion is knowing what you can and can't deduct from your taxes. Deductions can be a massive financial boon for a lot of people, yet not everyone files for them correctly. This causes people to miss out on money that should be theirs. We'll go over some of the most common tax deductions that are overlooked, so you don't get shortchanged when Tax Day comes.
Charitable Contributions
When you start regularly giving to charity, even if the donations are small, you'll want to start getting itemized receipts for your donations. These receipts will help you write off these charitable contributions on your taxes. You can even write off supplies that you bought for use in a charitable cause or any miles you drove on your car while in service to a charity. Make those donations to the Purple Heart Pickup with an open heart, but make sure you get your deduction on top of that.
Student Loan Interest Payments
Student loans take up a significant amount of a lot of people's money. If you're one of these people, make sure that you get a deduction on the amount of interest you paid off in the last year. What's important to remember is that even if you aren't someone's dependent, you can write off the money someone else gave you to pay for said student loans. If someone else helped you pay off part of your loan, don't think that means you can't still get a deduction on that sum.
Child and Dependent Care Credit
If you have a reimbursement account through your job that pays for child or dependent care, you might be forgiven for forgetting about this particular tax credit. However, you can use these funds for a tax credit if you file for them correctly. This is hugely important because this is an opportunity to receive a full tax credit, not just a deduction. You're losing money you could be directly receiving if you don't file for this credit.
Jury Pay Given to Your Employer
A lesser-known tax deduction that often gets overlooked is the money you can deduct from jury pay you gave to your employer. It may not be the most exciting thing to come out of jury duty, especially after handing over any money you receive to your employer, but you do get to deduct however much money your employer made you hand over after you finished jury duty.
Credit for Saving
While this credit is more for people that are working part-time or for those that have a retired spouse, you can get a tax credit for contributing to a 401(k) or another retirement savings plan. This is also a great incentive for those that are just starting out in their careers and need another reason to start saving for the future.