When that alarm sounds and you're all cozy in bed, slapping the snooze button seems like the only reasonable thing to do. But before you doze off for the third time in a row, consider all you can do if you woke up–not only on time, but one hour before you normally do. You could get more done, feel and look better, and lessen your day-to-day stress and anxiety.
As per Elite Daily, "Studies show people who get up early are generally happier than their late-sleeping counterparts." And Business Insider adds, "(Early risers) say they feel healthier than their friends who prefer the night life."
Here are 10 things you can achieve by waking up one hour earlier. Just be sure to hit the sack at a reasonable hour to assure adequate sleep, and tomorrow will be the start of a new you.
Exercise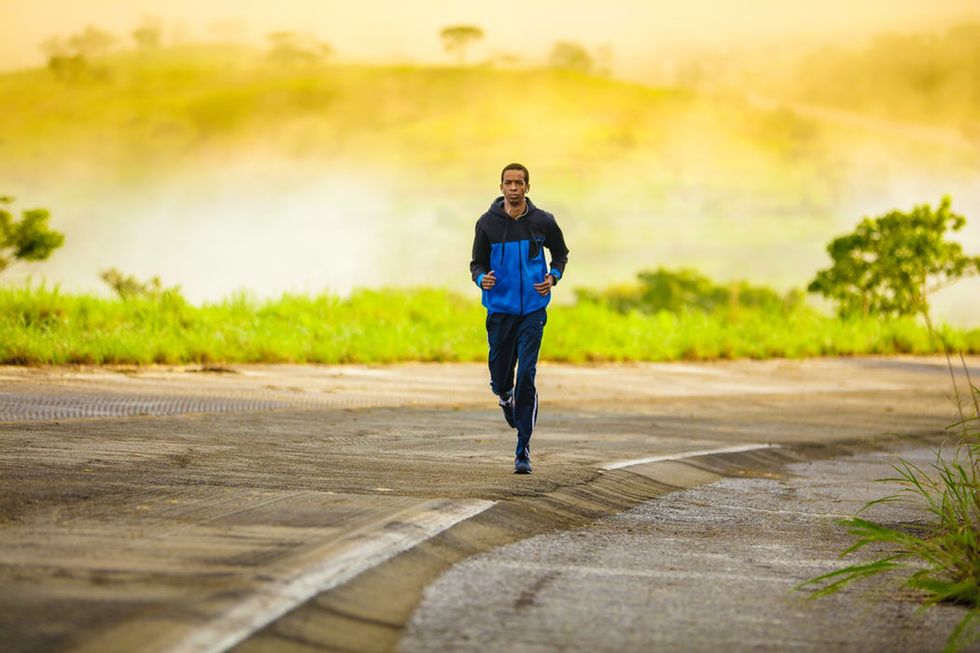 unsplash.com
No more excuses for not having enough time in the day for working out. Rise and shine and get moving right away. You will feel proud that you're working on your fitness, and the energizing boost will keep you in the zone all day. As per Huffington Post, "Working out boosts endorphins and other mood-elevating substances that can help lift your spirits as you take on the day. Morning workouts result in better energy levels throughout the day and give you more mental alertness and sharpness." Once you start seeing results, you'll appreciate your early wake-up call.
Check Email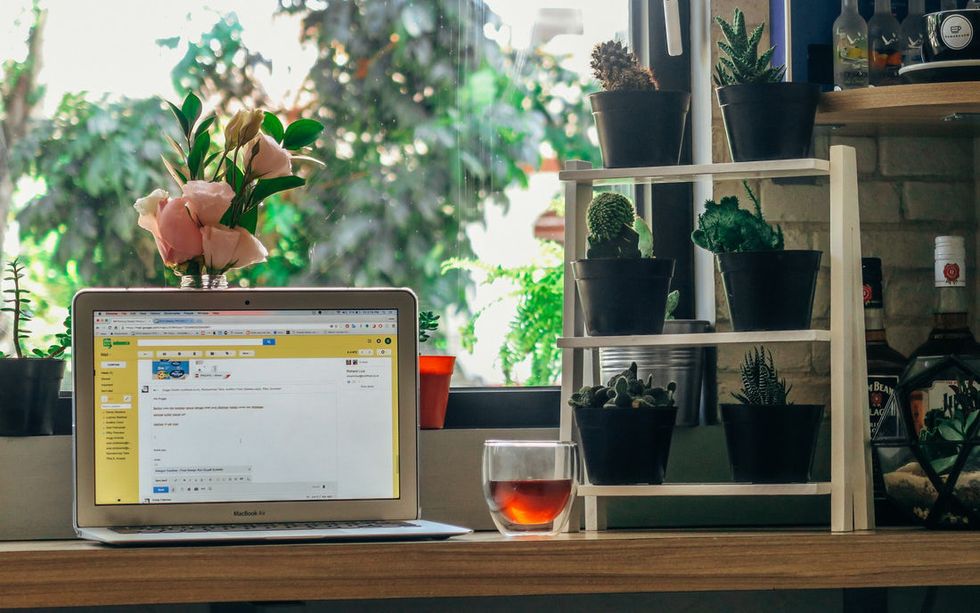 unsplash.com
Why wait until you get to the office to check your email? It will interfere with other pressing tasks at hand and you may wind up rushing through them – missing vital info and perhaps replying without having a chance to reflect on your responses before hitting "send." Wake up and review your email carefully, weeding out the junk and thinking out your replies. Even if you don't have a chance to respond immediately, at least you know what's lurking in your inbox, so you can organize your thoughts and prioritize.
Prep Healthy Food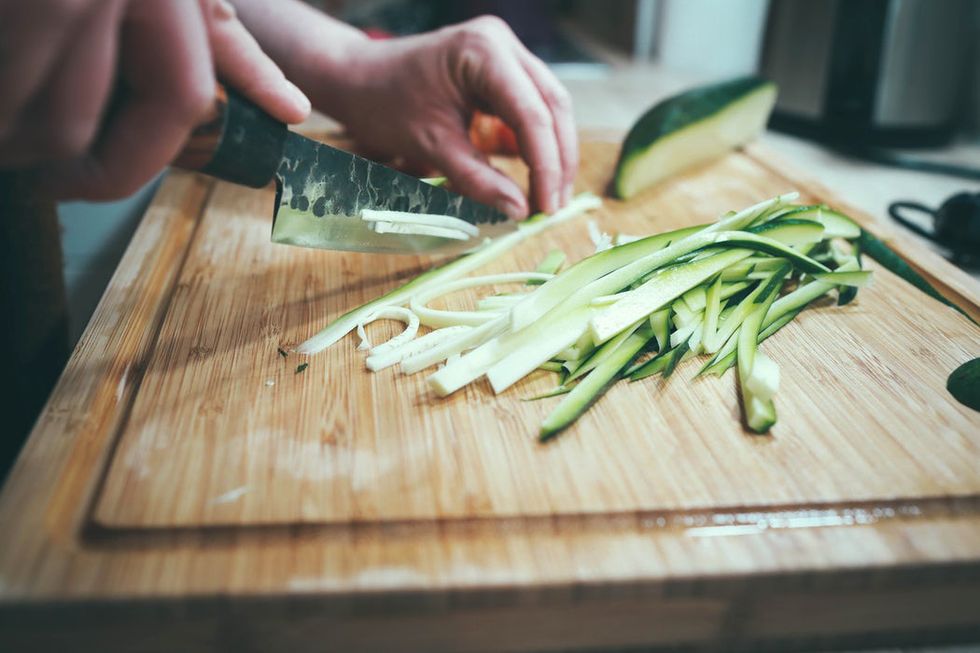 unsplash.com
When we're in a rush, healthful eating can go out the window. It's much faster to whiz through the drive thru than to fix our own meal at home. But with a whole hour free for culinary adventures, you can prepare healthy meals for the full day. Go ahead and chop a fresh salad for lunch and get some chicken or salmon marinating for grilling come dinnertime. Cut up veggies and portion out nuts and dried fruit for snacking throughout the day. Whip up a protein-packed smoothie for a go-to drink that's filling and good for you. Your healthy eating will not only do your body a service, but you'll have the fuel you'll need to conquer your day. For some menu inspiration, check out PayPath's A – Z guide to mind-boosting foods.
Catch Up on News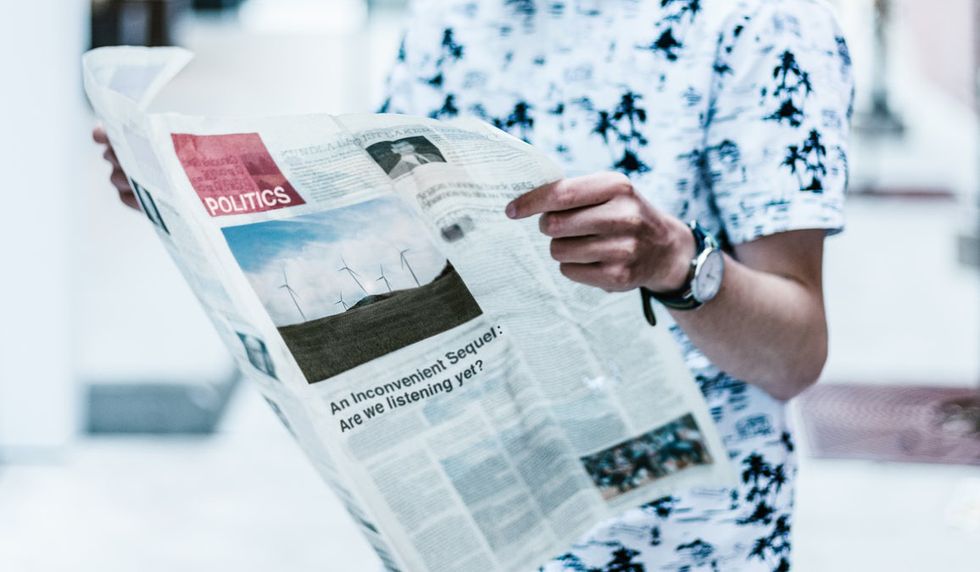 unsplash.com
There are times, especially in the current climate, when we want to avoid the news altogether, but staying up-to-date with what is going on in the world is important. You want to be in-the-know of worldwide and local happenings, so you are aware of and engaged with the status quo. Aside from gaining knowledge and perspective, you will be better equipped to participate in meaningful discussions with co-workers and friends. Read the paper, tune into the morning news, pop on the radio, or search online for the latest coverage.
Get to Work on Time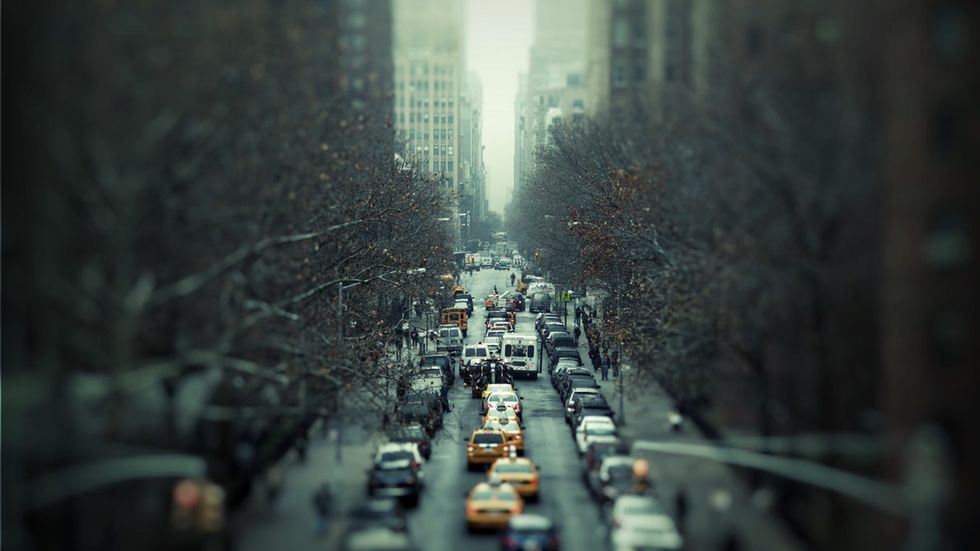 unsplash.com
Showing up late to work is not only irresponsible, but it causes undo stress and an air of chaos. Wake up earlier and you'll have plenty of time to get things done before heading out of the house, allowing you to leave yourself ample time to account for any heavy traffic or other commuter issues. You may even arrive early, providing quiet time to get your day in order and to settle in without disruption. Plus, if you get in early, your boss may allow you to head home early too.
Have Some Alone Time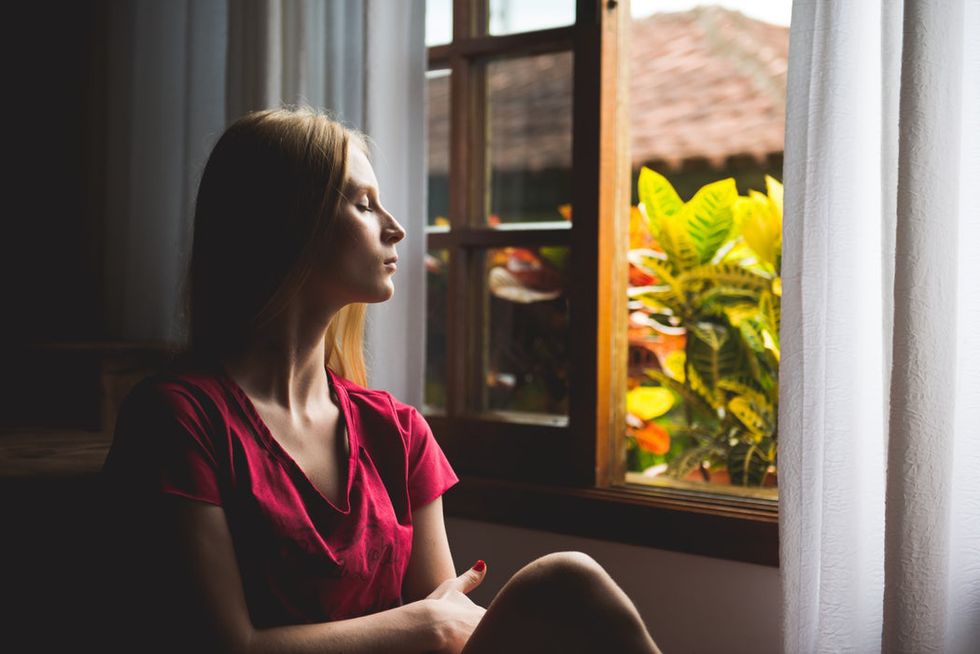 unsplash.com
We can all benefit from some time to ourselves. "Me time" is recharging and a great way to reflect on ourselves and those we interact with. If you have kids, be sure to rise while they are still sound asleep or else you alone time is sure to go out the window. During this peaceful time, consider meditating, going outside to watch the sunrise, or simply enjoy a hot cup of coffee or tea. Entrepreneur suggests keeping a journal. "Journaling helps process previous events, clarify thinking, understand life's context, notice feelings, record significant lessons and ask important questions."
Do Household Chores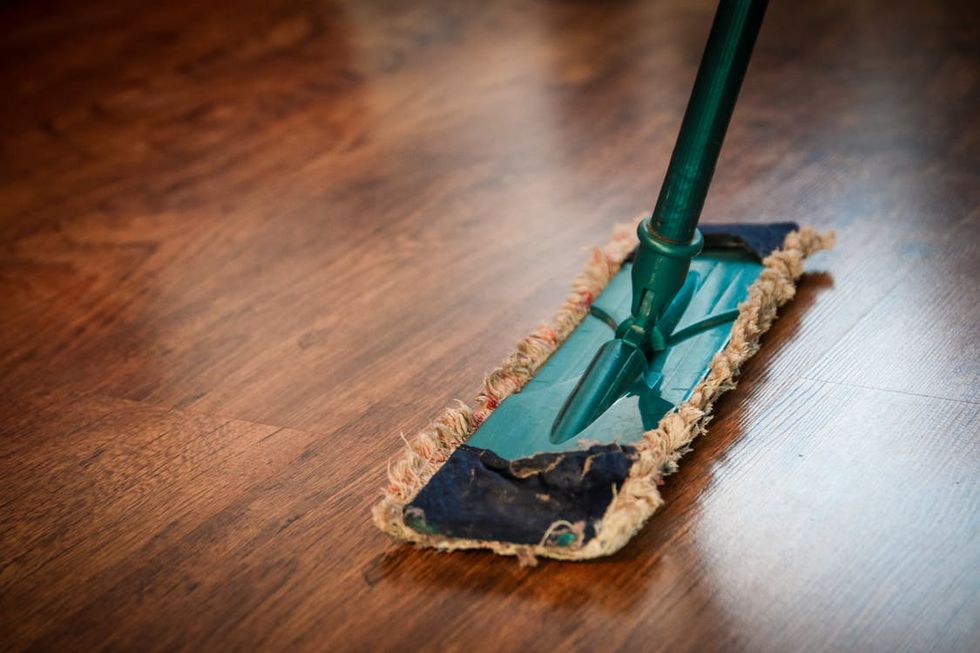 pexels.com
After a long day at work, the last thing anyone feels like doing is tending to the household chores. Loading laundry, vacuuming, and washing the dishes are not exactly welcome home gifts. If you wake up earlier, you can get these nuisances out of the way and they'll be off your mind. Not to mention, coming home to a spic and span house is a pleasant way to end the workday.
Eat a Wholesome Breakfast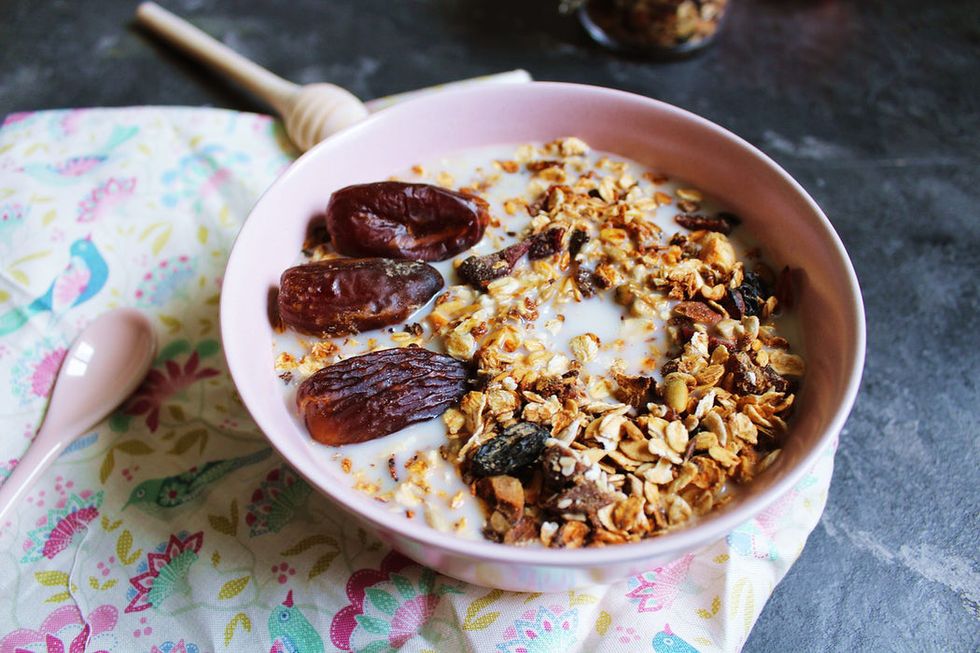 unsplash.com
With an entire hour free, sitting down to a healthy breakfast sounds tempting. No more sticky granola bars or fattening muffins for you. Now you can not only eat healthier, but actually have the time to enjoy a decent meal. Consider a protein-packed omelet, slow-cooker oats, whole wheat pancakes, or a fresh fruit salad topped with seeds and nuts. If you aren't quite ready to eat so early, you can prep an on-the-go breakfast to take to work. These three easy-to-make recipes will have your mouth watering.
Read a Book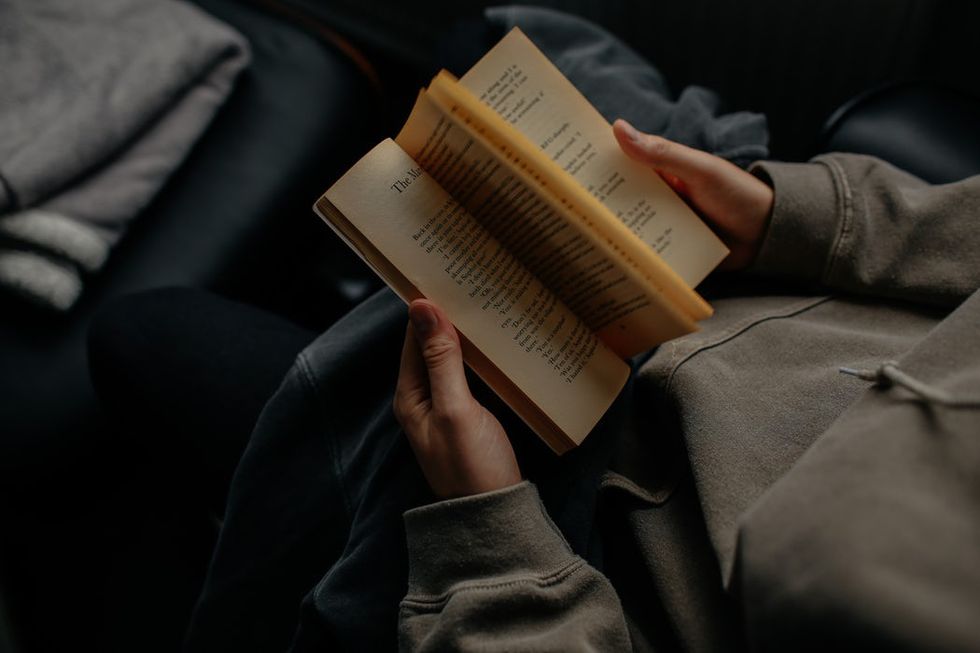 unsplash.com
You've been itching to get back to reading but can't seem to find the time. Your friends are all discussing their latest read, but all you've had time for was the blurbs on the back of the cereal box. Not anymore. Wake up an hour earlier and have time for that page-turner you've been hearing about. And you don't even have to get out of bed. Keep your book on your nightstand and read until it's time to get up.
Plan Your Day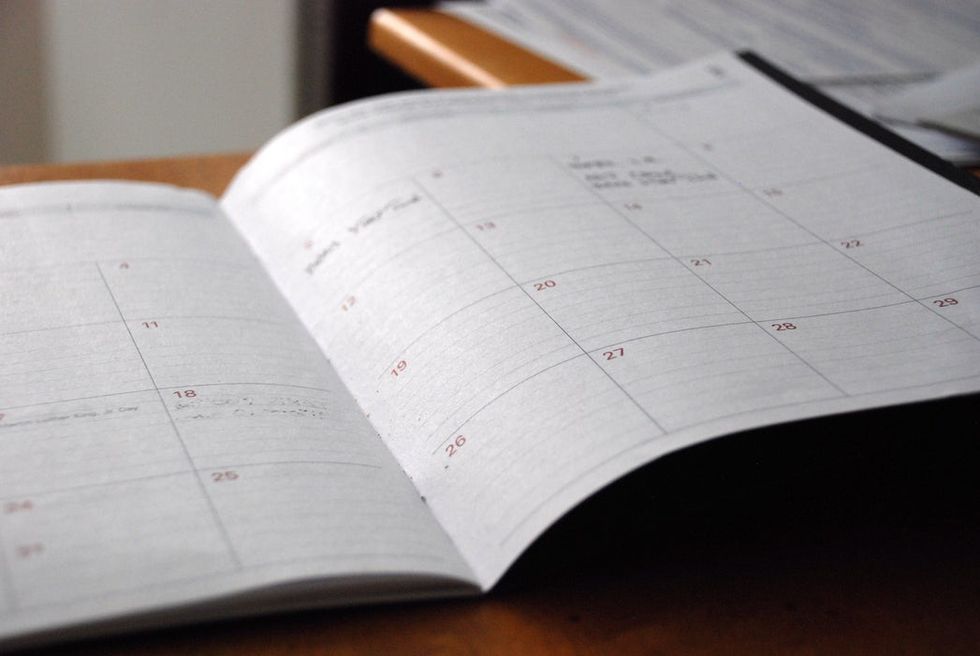 unsplash.com
Waking up in a frazzle is no way to begin a productive day. Give yourself a full hour to plan your day from morning 'till night. Make a calendar of events, set reminders for meetings and appointments, and be sure to schedule family and social activities too. Keep your planner on your smartphone or on paper -whatever works best for you. You won't forget important to-dos and you'll be able to set up the day, so you are able to accomplish everything you wanted to.
As anyone who has ever sold a house will tell you, you must prioritize curb appeal. Before a potential buyer even considers looking inside your house, they notice the outside first. Does it attract the right kind of attention? Does it take away from the feel you're going for? If you plan to sell sometime soon, you must think about these things. Here are some landscaping options to increase your home's curb appeal, so you can get the best price on your home.
Extensive Plants and Greenery
A barren front yard won't get you the price you want on your home. So, invest in at least a little bit of greenery to keep the surrounding area from looking too dead. Shrubs and bushes tie the house to the lawn that precedes it, and flower beds bring a pop of color to an otherwise drab structure. You can also strategically plant some trees to improve the overall feel of your home's exterior.
Lawn Care
As we mentioned, your lawn is one of the most prominent features of your home's exterior. A patchy, dried-up lawn will quickly drive your home's price way down. Some of the best landscaping options for your home's curb appeal involve improving your lawn for the next inhabitant. Overall fertilization, ground aeration, underbrush removal, proper mowing—all of these lawn care tasks contribute to a greener and more lively area that invites people to see your house, rather than stay away from it.
Paved Pathways
There's nothing like a broken and disheveled pathway to make someone think twice about buying a property. Just as you want the entryway in your house to be welcoming, so too should the pathway leading up to the house be inviting. The pathway from the street to your front door provides plenty of real estate to get creative with. You don't have to settle for a boring concrete pathway. Consider something more eye catching, like a cobblestone path or intermittent brick patterns, as a way to better welcome potential buyers.
Usable Outdoor Furniture
Landscaping doesn't just involve the ground you walk on; also included are the items you use as extras to the overall look. Outdoor furniture is one such extra that you don't necessarily need but can look quite attractive if done correctly. Staging is important with outdoor furniture. Old, broken-down pieces will only look like more work to the potential buyer. A few comfortable chairs, a bench, or a table with an umbrella really go a long way to improving your outdoor aesthetics.
A good tip for deciding on curb appeal items is to decide what you personally would want to see as a part of a welcoming home's exterior. You don't need to go overboard, but a little bit of forethought could net you quite a lot of extra cash in the sale.
Many people strive to support their community by donating their time or their money. When you find a meaningful cause, you might be quick to cut a donation check. Though it's admirable to be quick to act charitably, you should be wary of several common mistakes made when giving to charity. Being mindful of these mistakes and learning tips for making informed charitable choices can help you make the most out of your generous check.
Acting Quickly Out of Emotion
Mission statements are meant to be compelling. If you're an emotionally driven individual, it's natural to pull out your wallet at the sight of a sad puppy on TV or when informed about food insecurity over the phone. Unfortunately, not all charities are as effective or official as they may seem.
Take your passion for helping others one step further by making sure your chosen charity is legit. Speaking with a representative, reviewing their website and social media accounts, and looking at testaments online can give you a better idea of whether the organization is worth your donation.
Forgetting to Keep Record of the Donation
Don't forget that you can reap some financial perks from giving back! With the proper documentation of your donation, you can acquire a better tax deductible.
If you donate more than $12,400 as a single filer or $24,800 as one of two joint filers, you're eligible to deduct that amount from your taxes. So, when a charity asks if you'd like a receipt of donation, always answer yes.
Donating Unusable Materials
Most charities can utilize a monetary donation—it's the physical donations that usually cause some issues. Providing a local nonprofit with irrelevant materials or gifting them with unusable products are surprisingly common mistakes made when giving to charity.
Always check your intended charity's website for a list of things they do and do not accept. The majority of places will provide a guideline to donating or offer contact information to clarify any questions.
Strictly Giving at Year's End
As more and more people get into the holiday spirit at the end of the year, nonprofit organizations see an influx of donations. While it's great to spread holiday cheer via a monetary donation, it's important to keep that spirit going year-round.
With regular donations, charities can more effectively allocate their annual budget. Setting up an automatic monthly donation with the charity of your choosing can maximize your impact. You can account for a monthly donation by foregoing a costly coffee every once in a while.
Knowing how much you should spend on home maintenance each year is hard to figure out and may be preventing you from buying your first home. The types of costs you'll incur depend on the house you buy and its location. The one certainty is that you should start saving now. Read on to figure out how much to start setting aside based on the home you own.
The Age of Your House
Consider several factors when budgeting for home repairs. If you've purchased a new home, your house likely won't require as much maintenance for a few years. Homes built 20 or more years ago are likely to require more maintenance, including replacing and keeping your windows clean. Further, depending on your home's location, weather can cause additional strain over time, so you may need to budget for more repairs.
The One-Percent Rule
An easy way to budget for home repairs is to follow the one-percent rule. Set aside one percent of your home's purchase price each year to cover maintenance costs. For instance, if you paid $200,000 for your home, you would set aside $2,000 each year. This plan is not foolproof. If you bought your home for a good deal during a buyer's market, your home could require more repairs than you've budgeted for.
The Square-Foot Rule
Easy to calculate, you can also budget for home maintenance by saving one dollar for every square foot of your home. This pricing method is more consistent than pricing it by how much you paid because the rate relies on the objective size of your home. Unfortunately, it does not consider inflation for the area where you live, so make sure you also budget for increased taxes and labor costs if you live in or near a city.
The Mix and Match Method
Since there is no infallible rule for how much you should spend on home maintenance, you can combine both methods to get an idea for a budget. Average your results from the square-foot rule and the one-percent rule to arrive at a budget that works for you. You should also increase your savings by 10 percent for each risk factor that affects your home, such as weather and age.
Holding on to savings is easier in theory than practice. Once you know how much you should spend on home maintenance, you'll know what to aim for and be more prepared for an emergency. If you are having trouble securing funds for home repairs, consider taking out a home equity loan, borrowing money from friends or family, or applying for funds through a home repair program through your local government for low-income individuals.