When that alarm sounds and you're all cozy in bed, slapping the snooze button seems like the only reasonable thing to do. But before you doze off for the third time in a row, consider all you can do if you woke up–not only on time, but one hour before you normally do. You could get more done, feel and look better, and lessen your day-to-day stress and anxiety.
As per Elite Daily, "Studies show people who get up early are generally happier than their late-sleeping counterparts." And Business Insider adds, "(Early risers) say they feel healthier than their friends who prefer the night life."
Here are 10 things you can achieve by waking up one hour earlier. Just be sure to hit the sack at a reasonable hour to assure adequate sleep, and tomorrow will be the start of a new you.
Exercise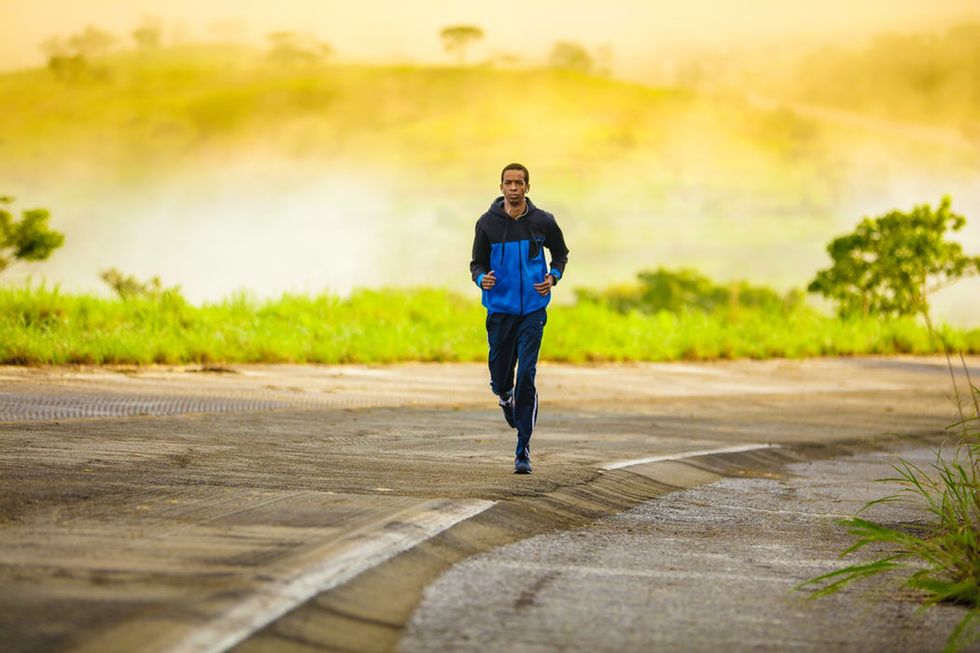 unsplash.com
No more excuses for not having enough time in the day for working out. Rise and shine and get moving right away. You will feel proud that you're working on your fitness, and the energizing boost will keep you in the zone all day. As per Huffington Post, "Working out boosts endorphins and other mood-elevating substances that can help lift your spirits as you take on the day. Morning workouts result in better energy levels throughout the day and give you more mental alertness and sharpness." Once you start seeing results, you'll appreciate your early wake-up call.
Check Email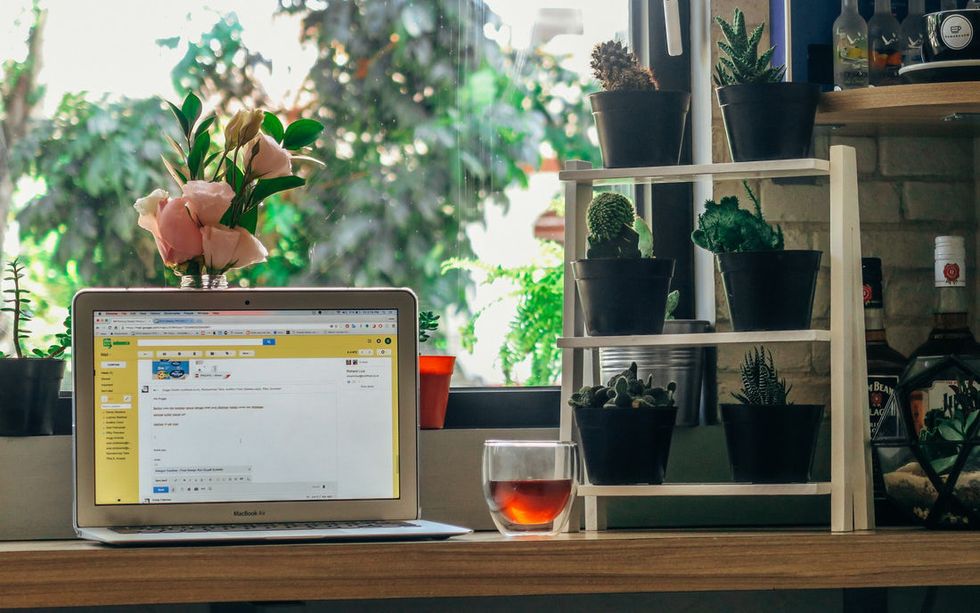 unsplash.com
Why wait until you get to the office to check your email? It will interfere with other pressing tasks at hand and you may wind up rushing through them – missing vital info and perhaps replying without having a chance to reflect on your responses before hitting "send." Wake up and review your email carefully, weeding out the junk and thinking out your replies. Even if you don't have a chance to respond immediately, at least you know what's lurking in your inbox, so you can organize your thoughts and prioritize.
Prep Healthy Food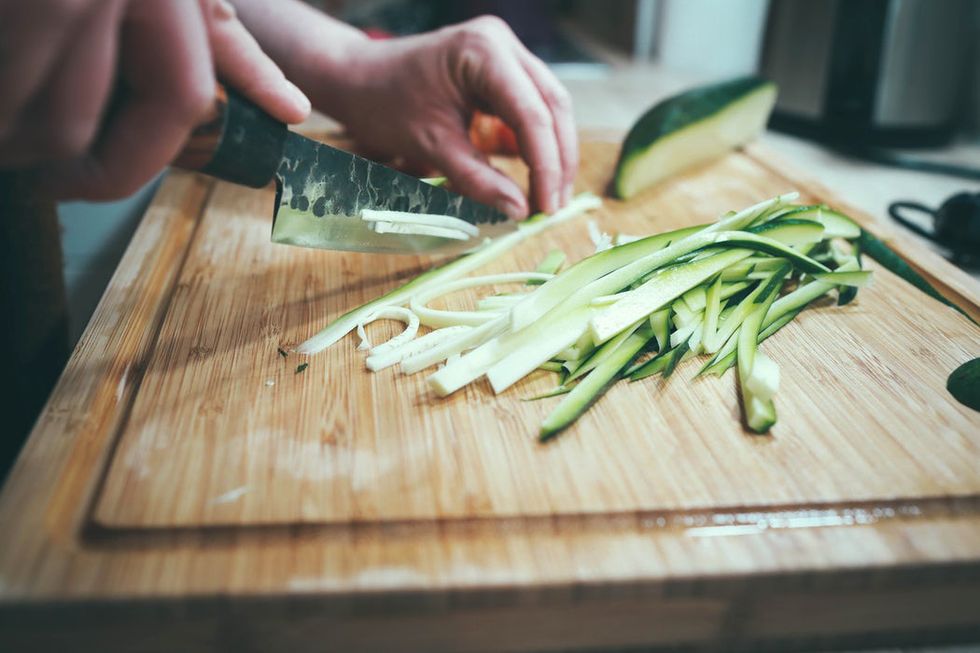 unsplash.com
When we're in a rush, healthful eating can go out the window. It's much faster to whiz through the drive thru than to fix our own meal at home. But with a whole hour free for culinary adventures, you can prepare healthy meals for the full day. Go ahead and chop a fresh salad for lunch and get some chicken or salmon marinating for grilling come dinnertime. Cut up veggies and portion out nuts and dried fruit for snacking throughout the day. Whip up a protein-packed smoothie for a go-to drink that's filling and good for you. Your healthy eating will not only do your body a service, but you'll have the fuel you'll need to conquer your day. For some menu inspiration, check out PayPath's A – Z guide to mind-boosting foods.
Catch Up on News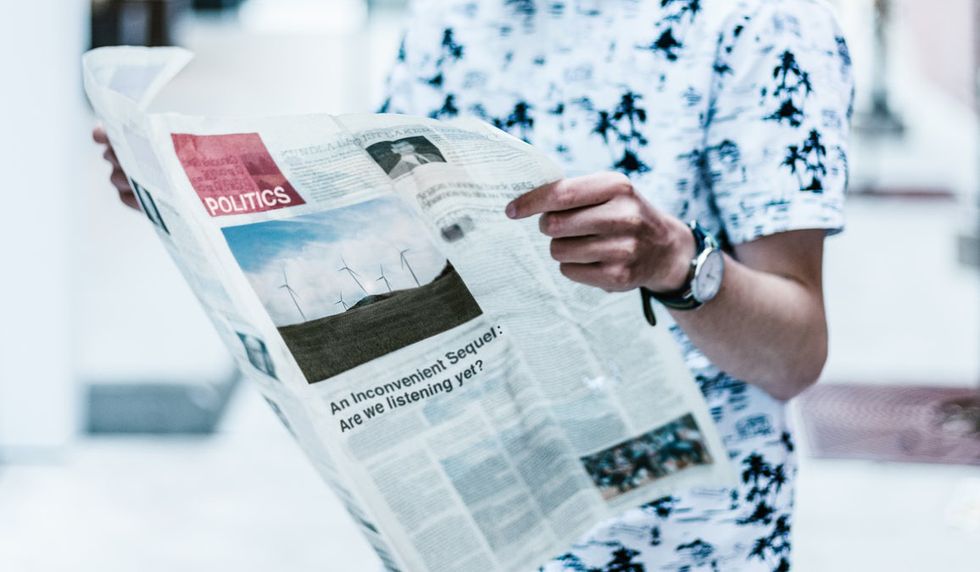 unsplash.com
There are times, especially in the current climate, when we want to avoid the news altogether, but staying up-to-date with what is going on in the world is important. You want to be in-the-know of worldwide and local happenings, so you are aware of and engaged with the status quo. Aside from gaining knowledge and perspective, you will be better equipped to participate in meaningful discussions with co-workers and friends. Read the paper, tune into the morning news, pop on the radio, or search online for the latest coverage.
Get to Work on Time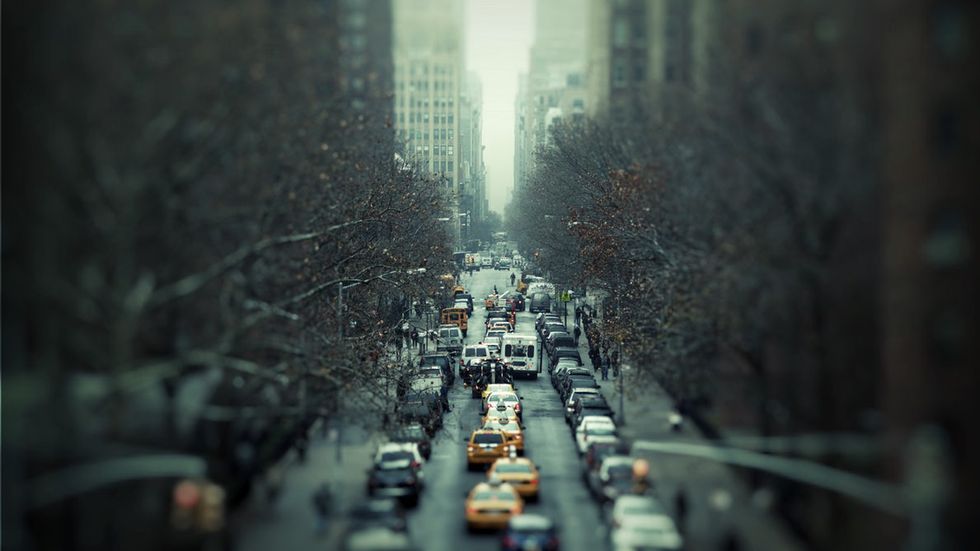 unsplash.com
Showing up late to work is not only irresponsible, but it causes undo stress and an air of chaos. Wake up earlier and you'll have plenty of time to get things done before heading out of the house, allowing you to leave yourself ample time to account for any heavy traffic or other commuter issues. You may even arrive early, providing quiet time to get your day in order and to settle in without disruption. Plus, if you get in early, your boss may allow you to head home early too.
Have Some Alone Time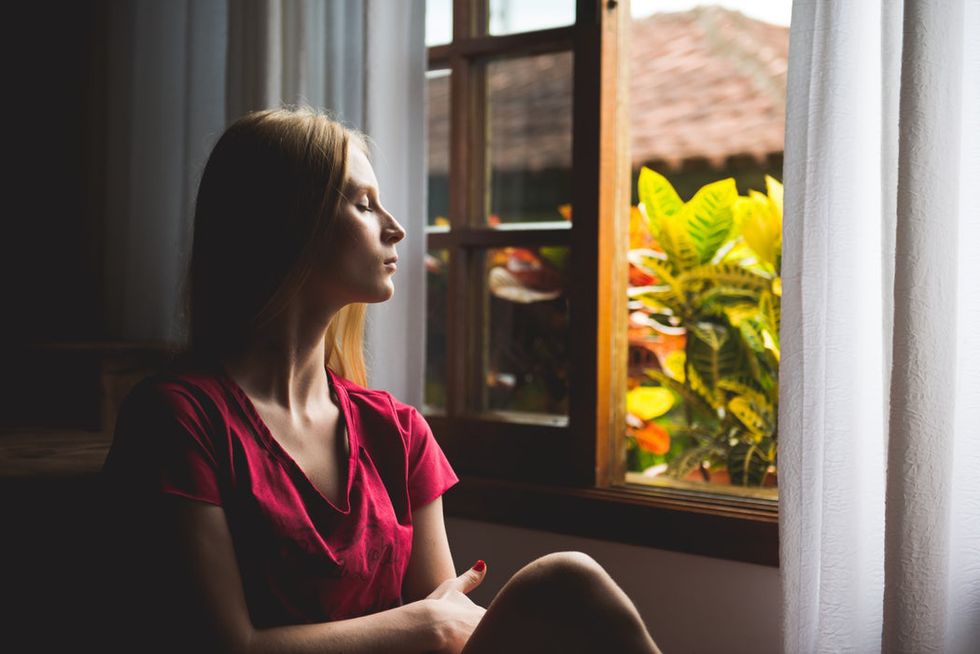 unsplash.com
We can all benefit from some time to ourselves. "Me time" is recharging and a great way to reflect on ourselves and those we interact with. If you have kids, be sure to rise while they are still sound asleep or else you alone time is sure to go out the window. During this peaceful time, consider meditating, going outside to watch the sunrise, or simply enjoy a hot cup of coffee or tea. Entrepreneur suggests keeping a journal. "Journaling helps process previous events, clarify thinking, understand life's context, notice feelings, record significant lessons and ask important questions."
Do Household Chores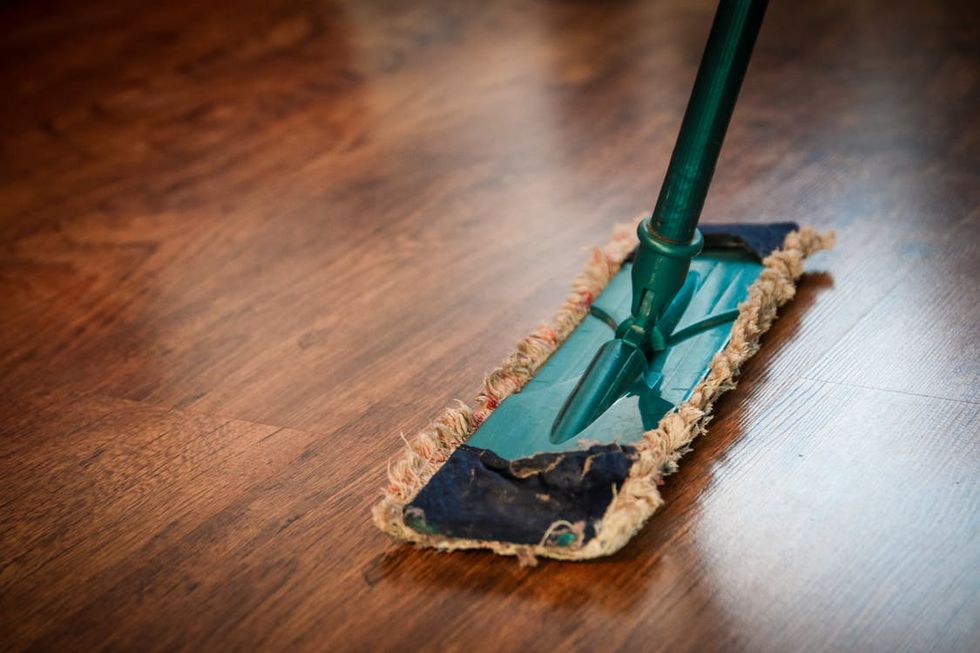 pexels.com
After a long day at work, the last thing anyone feels like doing is tending to the household chores. Loading laundry, vacuuming, and washing the dishes are not exactly welcome home gifts. If you wake up earlier, you can get these nuisances out of the way and they'll be off your mind. Not to mention, coming home to a spic and span house is a pleasant way to end the workday.
Eat a Wholesome Breakfast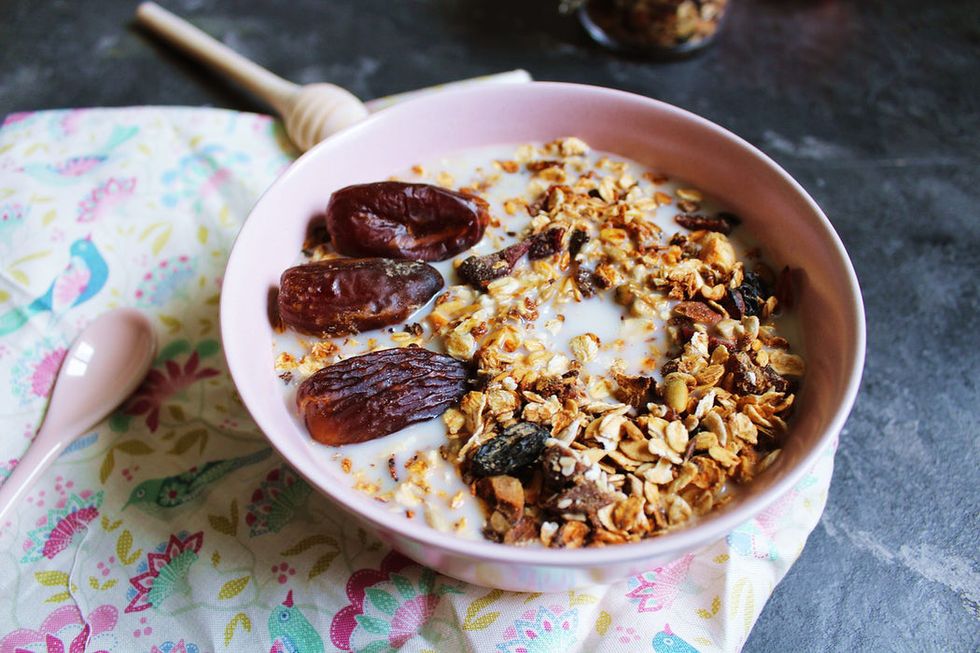 unsplash.com
With an entire hour free, sitting down to a healthy breakfast sounds tempting. No more sticky granola bars or fattening muffins for you. Now you can not only eat healthier, but actually have the time to enjoy a decent meal. Consider a protein-packed omelet, slow-cooker oats, whole wheat pancakes, or a fresh fruit salad topped with seeds and nuts. If you aren't quite ready to eat so early, you can prep an on-the-go breakfast to take to work. These three easy-to-make recipes will have your mouth watering.
Read a Book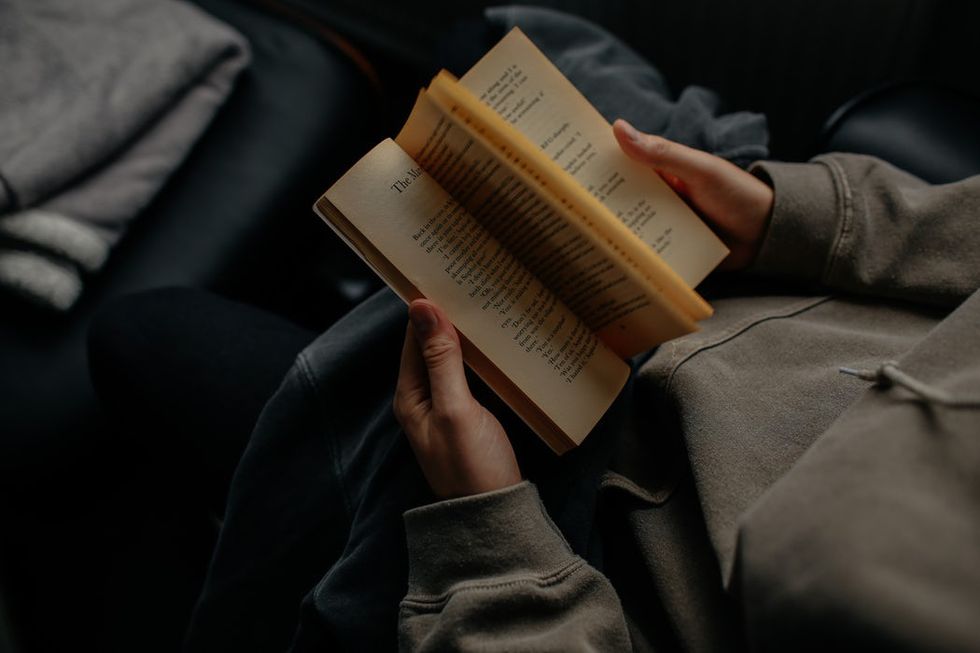 unsplash.com
You've been itching to get back to reading but can't seem to find the time. Your friends are all discussing their latest read, but all you've had time for was the blurbs on the back of the cereal box. Not anymore. Wake up an hour earlier and have time for that page-turner you've been hearing about. And you don't even have to get out of bed. Keep your book on your nightstand and read until it's time to get up.
Plan Your Day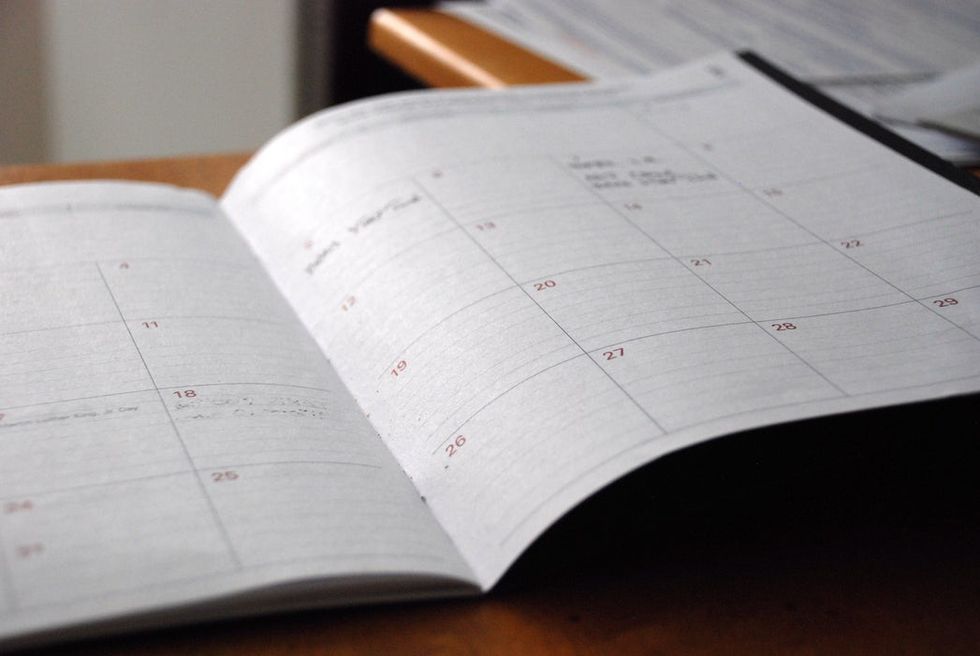 unsplash.com
Waking up in a frazzle is no way to begin a productive day. Give yourself a full hour to plan your day from morning 'till night. Make a calendar of events, set reminders for meetings and appointments, and be sure to schedule family and social activities too. Keep your planner on your smartphone or on paper -whatever works best for you. You won't forget important to-dos and you'll be able to set up the day, so you are able to accomplish everything you wanted to.
via Tiffany & Co.
When the new Tiffany's campaign was unveiled, reactions were mixed.

Tiffany's, the iconic jewelry brand which does not (despite what some might be misled to believe) in fact serve breakfast, featured Jay Z, Beyoncé, and a rare Basquiat painting in their recent campaign.
The aesthetics were undeniably luxe and historic. The campaign showcased the rarely-seen Basquiat painting Equals Pi (1982), which the brand acquired for the background's proximity to its distinctive Tiffany blue. Also notably historic is that Beyoncé was the first Black woman to wear the 128.54 carat Tiffany Diamond.

Before Beyoncé, the only other stars to wear the yellow diamond were Mary Whitehouse, wife of American diplomat Edwin Sheldon Whitehouse, Hollywood icon Audrey Hepburn, and singer Lady Gaga.
"Beyoncé and Jay-Z are the epitome of the modern love story …. Love is the diamond that the jewelry and art decorate," said the press release accompanying the campaign.
The campaign, titled "About Love," is stunning and has both classic and contemporary references. The image of the couple posing in front of high art recalled the iconic stills from their "APESHIT" music video, for which they famously rented out the Louvre and posed in front of the Mona Lisa.
THE CARTERS - APESHIT (Official Video) www.youtube.com
Their "APESHIT" photo made a giant cultural impact for its juxtaposition of Western beauty and Blackness. Tiffany's campaign seemed to have similar goals — showcasing Beyoncé and Jay Z as the peak of luxury, this time juxtaposing the Basquiat and the Tiffany diamond.

As a Black couple, their appearance in such a luxury campaign was a big move for representation, but in a post 2020 landscape, there was an outcry of criticism.
Despite the aesthetic beauty of the image, the high capitalist undertones didn't sit right with some on the internet — largely younger demographics. Though this campaign was an effort by Tiffany's to appeal to younger audiences and make the brand feel more relevant, Twitter's verdict was clear: a blood diamond wasn't the way to go.
The diamond, which was mined in South Africa in 1877, comes from origins laden in the implications of colonialism. The practice of mining in South Africa at the time was exploitative and destructive, eschewing the livelihoods and safety of African miners and their communities for... what? Money? So Tiffany could try to sell us some dream of affluence using Black celebrities as to "Blackwash" the history behind their treasured piece?
The Washington Post also had some choice words, saying: "Its campaign does not celebrate Black liberation — it elevates a painful symbol of colonialism. It presents an ostentatious display of wealth as a sign of progress in an age when Black Americans possess just 4 percent of the United States's total household wealth. If Black success is defined by being paid to wear White people's large colonial diamonds, then we are truly still in the sunken place."
Alongside the campaign, Tiffany & Co have promised to donate $2 million to HBCUs to fund scholarships and internships. But this measly amount (considering the multi-billion dollar net worth behind LVMH) is not enough to cover up that, despite their performative efforts to promote "diversity," Tiffany's is entrenched in a colonial history that neither beauty nor Beyonce can make us ignore.
While Black representation has been increasing over the past few years, the question of how we are represented is starting to be considered with more nuance. And as we examine the structures of wealth and hierarchical values, many people are starting to ask whether these should be the standards we aspire to anymore.
Jay Z and Beyoncé have come under fire before for their promotion of Black Capitalist values — which the kids don't seem to want. Jay Z especially seems invested in the trappings of traditional (read: white) success and wealth. His cannabis line recently unveiled a campaign based on the work Slim Aarons — which was famously focused on "attractive people doing attractive things in attractive places" — and its unashamed opulence raised some eyebrows.
Images like this aren't as revolutionary as they once might have been since they reinforce the status quo and tell marginalized people to reach for the same luxuries and lifestyles deemed aspirational by the people who have oppressed them.
Anti-capitalist theory has been around as long as capitalism has, but younger generations are more likely to question the status quo — even when it comes packed with Basquiat and Beyoncé.
The conversation about the Tiffany campaign is indicative of how Gen Z thinks differently about money and what it means to them. They are less likely to be seduced by the luster of the aspirational, and more receptive to relatability.
This is why apps like Cleo have been on the rise. Cleo is a budgeting and personal finance app which makes money feel less inaccessible and makes engaging in personal finance relatable and easy.
No more does financial literacy seem restricted to the pretentious or the elite — we get it, finance bros; you love capitalism. With Cleo, understanding your money is something that can align users with their values.
And those values don't look like blood diamonds or corporate pandering.