We're taught a lot of useful things in school (how to tell time, multiplication tables, how to find—or at least attempt to find—Oklahoma on a map) and some not so useful (geometry). But do you ever wish you'd been taught some real life skills instead? Skills you may have had to learn the hard way, e.g. paying off interest fees on a credit card or paying full sticker price for a car. As an adult you may try to teach your kids these lessons, but wouldn't it be great if they actually taught them in school? Here are some life lessons we should probably learn early, in order to avoid future mistakes.
Relationships matter
And not just our friendships, family, and romantic relationships. Ask multiple people how they landed the job at which they're currently working and you're bound to find at least a few who admit that they "knew someone." As anyone who has ever been on the market knows, securing a job is one of life's greatest stressors. It's like dating, but without the booze and possibility of sex. While the thought of networking may elicit a curled lip or exaggerated groan from most people, it's exceptionally important if you want to establish and grow your career.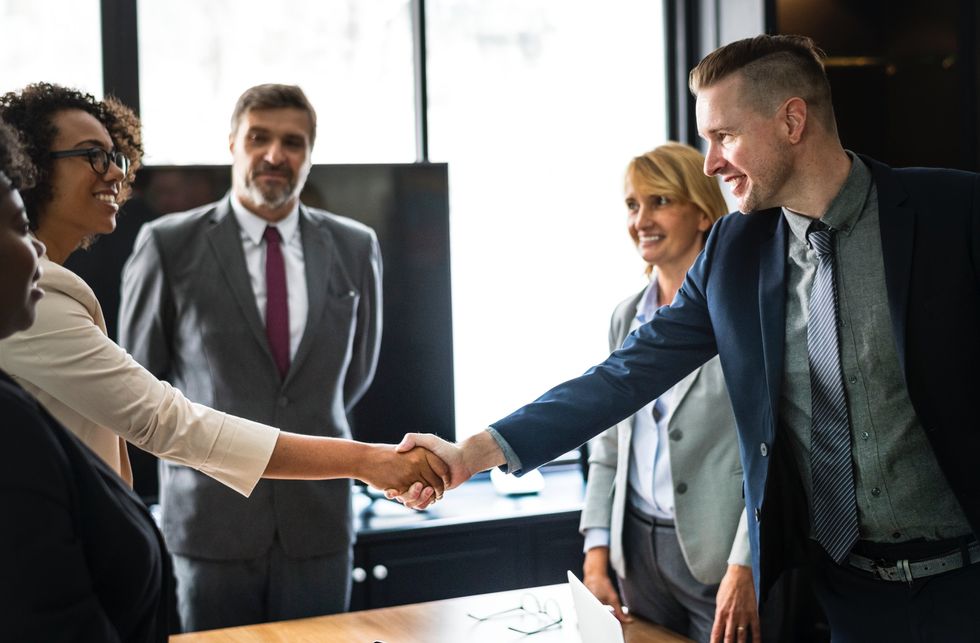 You hate traffic too? Let's connect over coffee.
For those of you who'd prefer dentistry without Novocain to entering a room full of people you don't know and attempting to strike up a conversation, there are ways to make it more palatable and effective. The single most important tip for networking is not to exchange business cards or speak with as many people as possible, but rather to find people with whom you can form a long-term relationship. The woman who enthusiastically talked your ear off about her mushroom fertilizer business may have held court for 40 minutes, but it's the man with whom you bonded over a mutual love of ugly dog sweaters for two minutes who may actually be someone you'd want to see again, and could become friendly with.
Make a point to follow up on contacts you meet at networking events: grab coffee or a drink, send them a link to an article that they may find helpful, or simply drop a note to say "hi". Then comes the hard part – building the relationship. Do whatever you need to do to stay in touch with them, whether it's a reminder on your phone or a to-do list taped to your bathroom mirror. People will remember you and will be more open to helping you achieve your career goals because you they know you, not because they met you once at a mixer where you talked awkwardly while guzzling cheap white wine.
Never pay sticker price
Flea markets and craft fairs aside, we tend to think that the prices of most common products and services aren't negotiable. Not so. Even medical services are negotiable (yep, sometimes just letting a provider know you don't have insurance results in an automatic reduction). While rolling into Mark Jacobs and politely requesting a discount on the latest bag probably won't get you very far, one place where you should never pay full price is at the car dealership.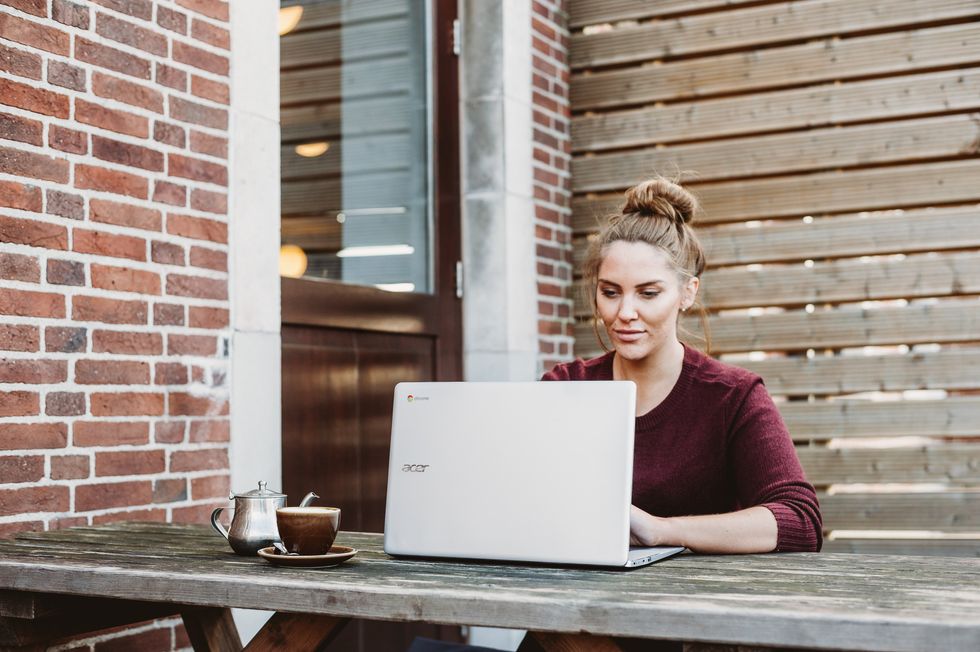 I do my best negotiating online
One strategy for getting the best possible deal on a car involves a little research, but it's well worth the effort. Start by identifying the exact car (or cars), including manufacturing year, you want to buy. Narrow it down to one if possible, but no more than two or three. Check the average value by using Kelly Blue Book so you have an idea of what prices to expect. Then identify several dealerships near you that have the car(s) and request a price from the sales team. Choose the lowest price and send that to yet another dealership that has your desired car. Tell them you were offered the car for that price at another dealership, but if they can beat it by X amount (go ahead, reach for the moon here – the worst they can say is no) then you'll buy it from them. Voila! You just scored yourself a great deal on a car. You can also try this strategy with medical expenses, home repairs, and other negotiable goods and services.
Use a credit card to build up your credit, not as a bottomless bank account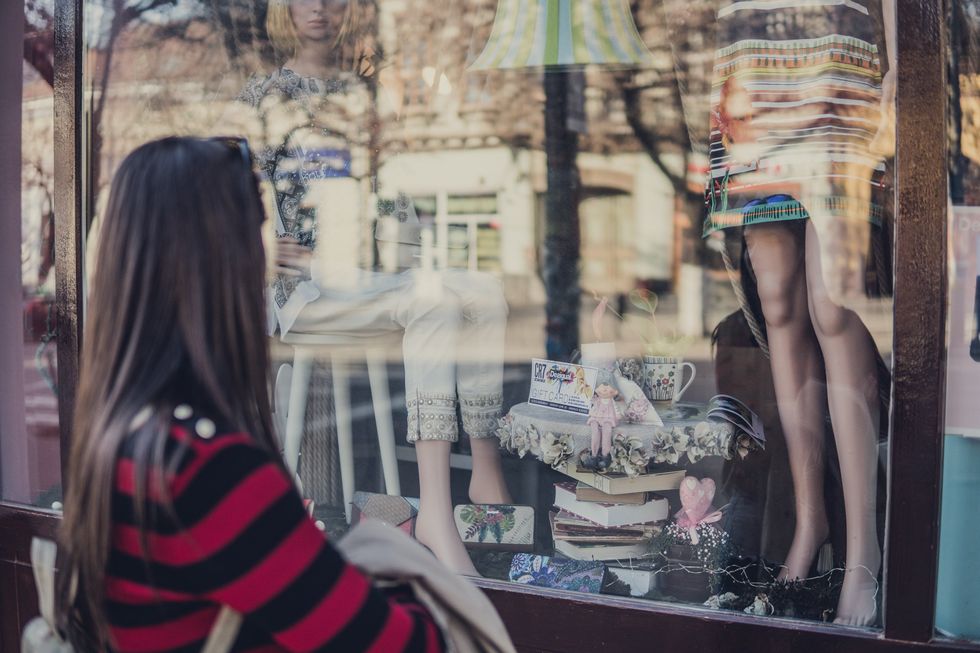 Think long and hard about that purchase before you pull out the plastic
You're probably no stranger to debt, which means you understand the concept of interest. Yes, that nefarious little percentage that ultimately results in paying way more than the original borrowed amount. If you think college loan and mortgage interest is high, a credit card's eye-popping percentage is often three to four times that rate.
To illustrate how much money you'll end up spending if you let your credit card debt accumulate, pretend you have a $3,000 balance on your card and you pay the minimum (say $25 every month). You'll end up paying a whopping $2800 in interest alone before you pay it off. The lesson here? Only buy what you can afford on a credit card, and pay it off monthly. If you hate carrying cash but can't help but splurge when you go shopping, use a debit card. It won't build up your credit but at least you won't be going into massive debt.
Learn how to budget
Speaking of using a credit card wisely, it's also smart to have a budget so you know how much you can afford to spend at a night out with the girls or for rent and groceries. Generally speaking, you shouldn't be spending more than 30% of your gross (before taxes) income on housing. Lifehacker's simple budgeting plan recommends the 20% rule for paying off debt: 20% of your monthly income goes towards debt, 10% to savings, and 70% for the rest.
You can sleep when you're dead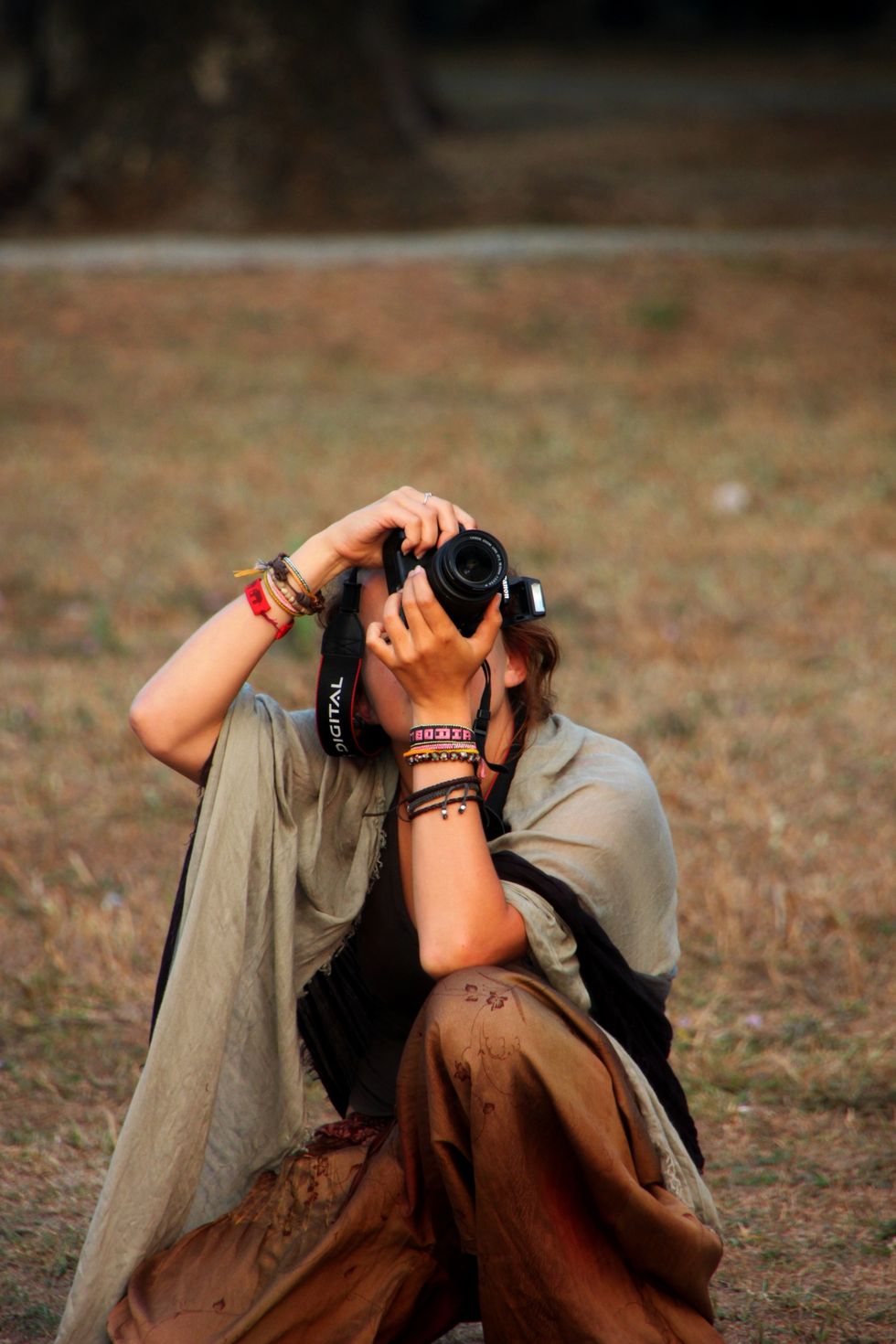 Helloooo wedding photographer
If you find that you're squeezed for cash once all your necessities are paid for, you may want to look into a side hustle. You don't have to be a master at a particular craft; there are plenty of side gigs that require very little skill. If you have an extra room you can rent it on Airbnb; if you enjoy driving you could try your hand at being a Lyft or Uber driver. Dog walking and sitting has also become a serious business, thanks to sites like Rover.com. If you love fur children you can make some decent scratch, especially if you walk or sit multiple dogs at once.
School curriculum has its shining moments, no doubt. Perhaps knowing the capitals of all fifty states will finally come in handy during trivia night at your local watering hole or maybe understanding the true meaning behind Wuthering Heights will help you imbue that blog post you wrote for your boss with true depth. But really, would it be too much to ask to replace calculus with a crash course on how to pay down debt?
via Tiffany & Co.
When the new Tiffany's campaign was unveiled, reactions were mixed.

Tiffany's, the iconic jewelry brand which does not (despite what some might be misled to believe) in fact serve breakfast, featured Jay Z, Beyoncé, and a rare Basquiat painting in their recent campaign.
The aesthetics were undeniably luxe and historic. The campaign showcased the rarely-seen Basquiat painting Equals Pi (1982), which the brand acquired for the background's proximity to its distinctive Tiffany blue. Also notably historic is that Beyoncé was the first Black woman to wear the 128.54 carat Tiffany Diamond.

Before Beyoncé, the only other stars to wear the yellow diamond were Mary Whitehouse, wife of American diplomat Edwin Sheldon Whitehouse, Hollywood icon Audrey Hepburn, and singer Lady Gaga.
"Beyoncé and Jay-Z are the epitome of the modern love story …. Love is the diamond that the jewelry and art decorate," said the press release accompanying the campaign.
The campaign, titled "About Love," is stunning and has both classic and contemporary references. The image of the couple posing in front of high art recalled the iconic stills from their "APESHIT" music video, for which they famously rented out the Louvre and posed in front of the Mona Lisa.
THE CARTERS - APESHIT (Official Video) www.youtube.com
Their "APESHIT" photo made a giant cultural impact for its juxtaposition of Western beauty and Blackness. Tiffany's campaign seemed to have similar goals — showcasing Beyoncé and Jay Z as the peak of luxury, this time juxtaposing the Basquiat and the Tiffany diamond.

As a Black couple, their appearance in such a luxury campaign was a big move for representation, but in a post 2020 landscape, there was an outcry of criticism.
Despite the aesthetic beauty of the image, the high capitalist undertones didn't sit right with some on the internet — largely younger demographics. Though this campaign was an effort by Tiffany's to appeal to younger audiences and make the brand feel more relevant, Twitter's verdict was clear: a blood diamond wasn't the way to go.
The diamond, which was mined in South Africa in 1877, comes from origins laden in the implications of colonialism. The practice of mining in South Africa at the time was exploitative and destructive, eschewing the livelihoods and safety of African miners and their communities for... what? Money? So Tiffany could try to sell us some dream of affluence using Black celebrities as to "Blackwash" the history behind their treasured piece?
The Washington Post also had some choice words, saying: "Its campaign does not celebrate Black liberation — it elevates a painful symbol of colonialism. It presents an ostentatious display of wealth as a sign of progress in an age when Black Americans possess just 4 percent of the United States's total household wealth. If Black success is defined by being paid to wear White people's large colonial diamonds, then we are truly still in the sunken place."
Alongside the campaign, Tiffany & Co have promised to donate $2 million to HBCUs to fund scholarships and internships. But this measly amount (considering the multi-billion dollar net worth behind LVMH) is not enough to cover up that, despite their performative efforts to promote "diversity," Tiffany's is entrenched in a colonial history that neither beauty nor Beyonce can make us ignore.
While Black representation has been increasing over the past few years, the question of how we are represented is starting to be considered with more nuance. And as we examine the structures of wealth and hierarchical values, many people are starting to ask whether these should be the standards we aspire to anymore.
Jay Z and Beyoncé have come under fire before for their promotion of Black Capitalist values — which the kids don't seem to want. Jay Z especially seems invested in the trappings of traditional (read: white) success and wealth. His cannabis line recently unveiled a campaign based on the work Slim Aarons — which was famously focused on "attractive people doing attractive things in attractive places" — and its unashamed opulence raised some eyebrows.
Images like this aren't as revolutionary as they once might have been since they reinforce the status quo and tell marginalized people to reach for the same luxuries and lifestyles deemed aspirational by the people who have oppressed them.
Anti-capitalist theory has been around as long as capitalism has, but younger generations are more likely to question the status quo — even when it comes packed with Basquiat and Beyoncé.
The conversation about the Tiffany campaign is indicative of how Gen Z thinks differently about money and what it means to them. They are less likely to be seduced by the luster of the aspirational, and more receptive to relatability.
This is why apps like Cleo have been on the rise. Cleo is a budgeting and personal finance app which makes money feel less inaccessible and makes engaging in personal finance relatable and easy.
No more does financial literacy seem restricted to the pretentious or the elite — we get it, finance bros; you love capitalism. With Cleo, understanding your money is something that can align users with their values.
And those values don't look like blood diamonds or corporate pandering.