Bring on the Briefcase: Chic and Stylish Briefcases to Complete Your Work Wardrobe
unsplash.com
Looking sharp is part of being the best "you" you can be. Along with a put-together wardrobe, a chic and fashionable briefcase shows off your personality and sense of style. Not to mention, it holds all your belongings in an organized manner as you transport your work needs from point A to point B. Here are seven briefcase options you'll love.
Cabrelli Victoria Houndstooth Laptop Rollerbrief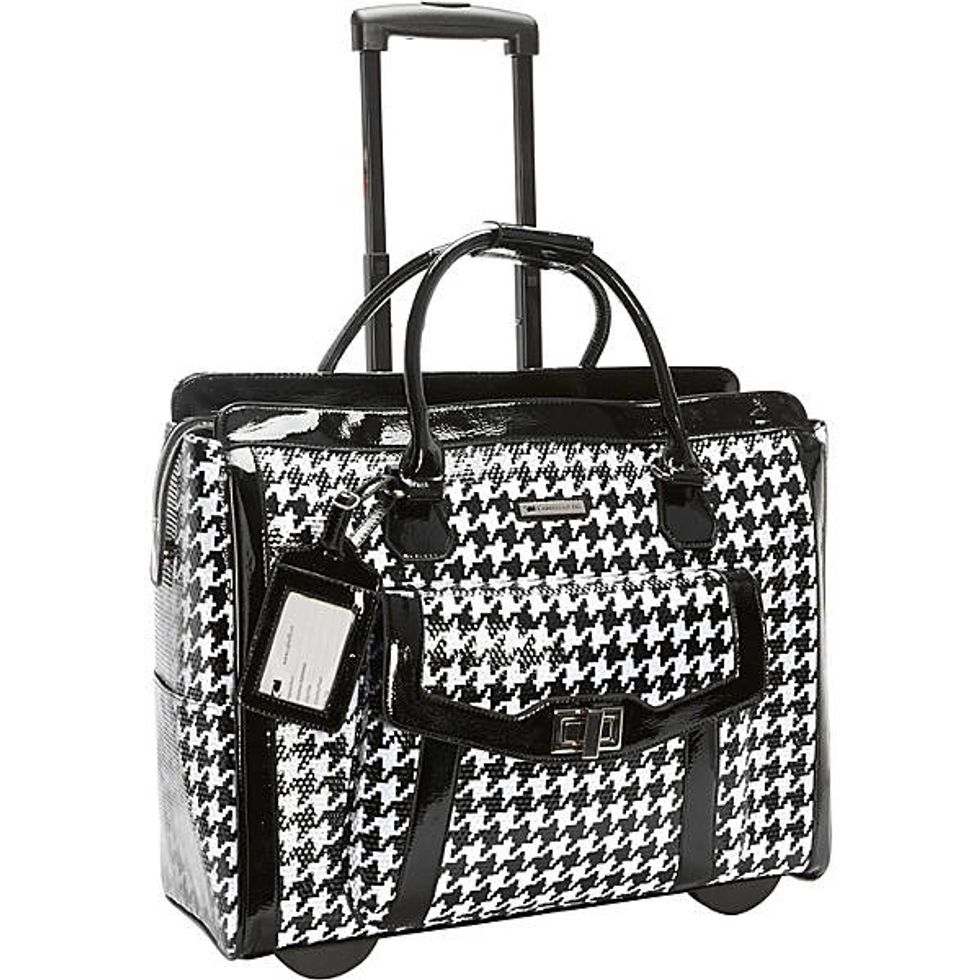 Via ebags.com
Roll into the office with a rollerbrief that is functional and fashionable. With the Cabrelli Victoria Houndstooth Laptop Rollerbrief, you can either carry your bag the "old fashioned" way or pull it along on wheels. The black and white houndstooth design is classic and cool, matches with any outfit, and is super-roomy for your laptop and other personal belongings. The front pocket is perfect for items you need to access easily, like your keys or compact. On sale now, so snap one up and add some "wow" to the workplace.
Cost: $159.99
Dasein Slim Briefcase with Removable Shoulder Strap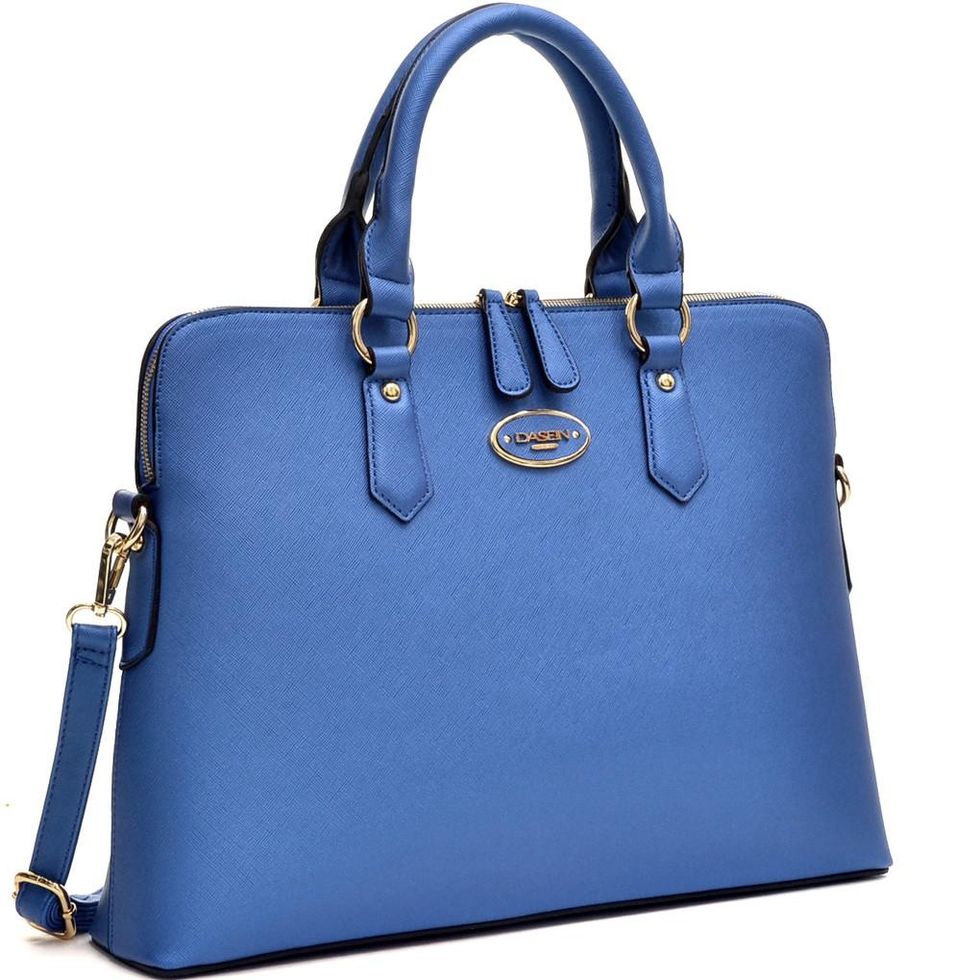 Via daseinbags.com
Sleek and smooth, and available in 10 vibrant colors, Dasein Slim Briefcase with Removable Shoulder Strap is elegant and easy, perfect for stashing your business essentials. Filled with lots of useful fully-lined compartments and made with easy-to-clean fabric, the well-structured briefcase is as user-friendly as it is fashion-forward. Carry by the handle or throw over your shoulder and you're off to the office looking put-together and well-prepared.
Cost: $39.99
Scully Squadron School Bag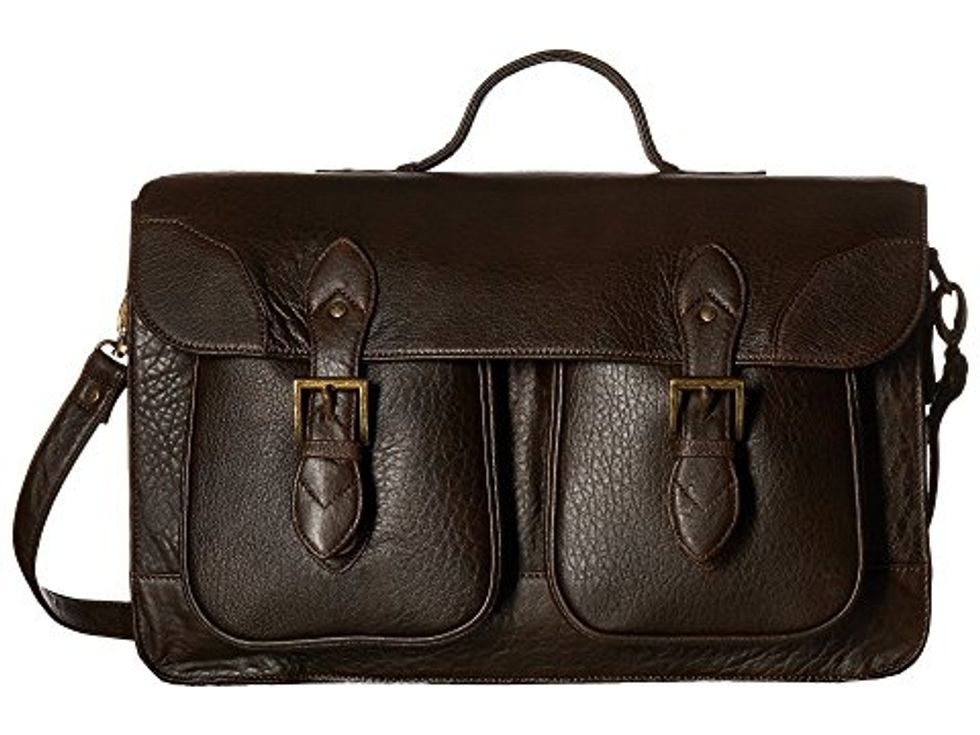 Via zappos.com
Leather has never looked better than it does on this school/office bag. Scully Squadron School Bagis rugged and rich-looking, with plenty of room for all the workplace essentials. There is a handle and an adjustable shoulder strap, providing carrying convenience for on-the-go types who like to change it up. The metal hardware accents are classic and add a nice finishing touch to an all-over in-style bag. The rich chocolate brown shade is super-luxe-looking and never goes out of style. Style up your suit and tie with a Scully Squadron on your side.
Cost: $356.00
Timberland Nantasket Briefcase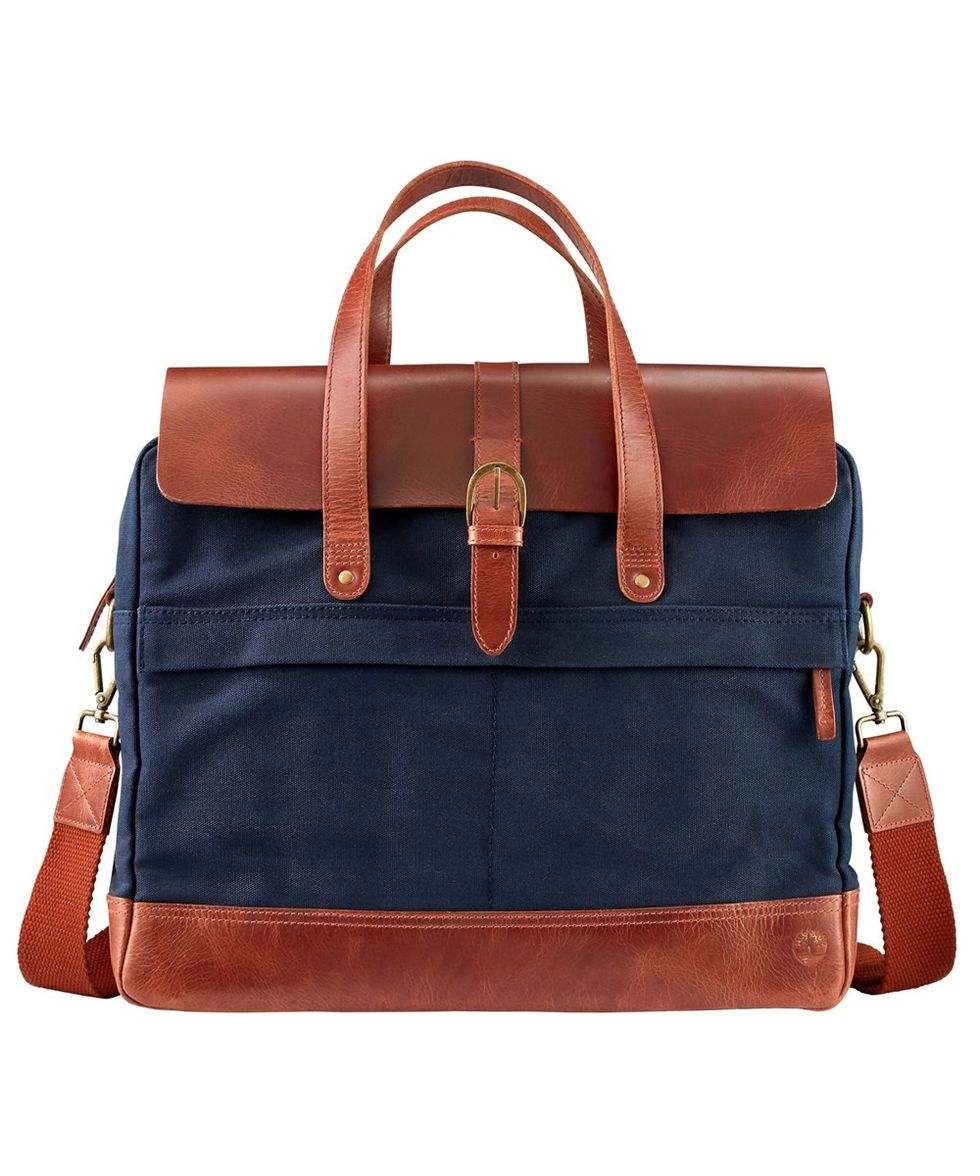 Via bluefly.com
Canvas and leather make for a winning combo as they pair up to put together this Timberland Nantasket Briefcase. Roomy and well-made, this briefcase is designed to hold office gear neatly, and there is even a padded laptop/tablet sleeve for extra protection for your valuables. The straps are adjustable and removable, and the pockets provide lots of additional storage space for items of all sizes. The navy blue/brown color duo is stylish and simple, perfect for use every day, any season.
Cost: $230.00
J.W. Hulme Co. Portfolio Briefcase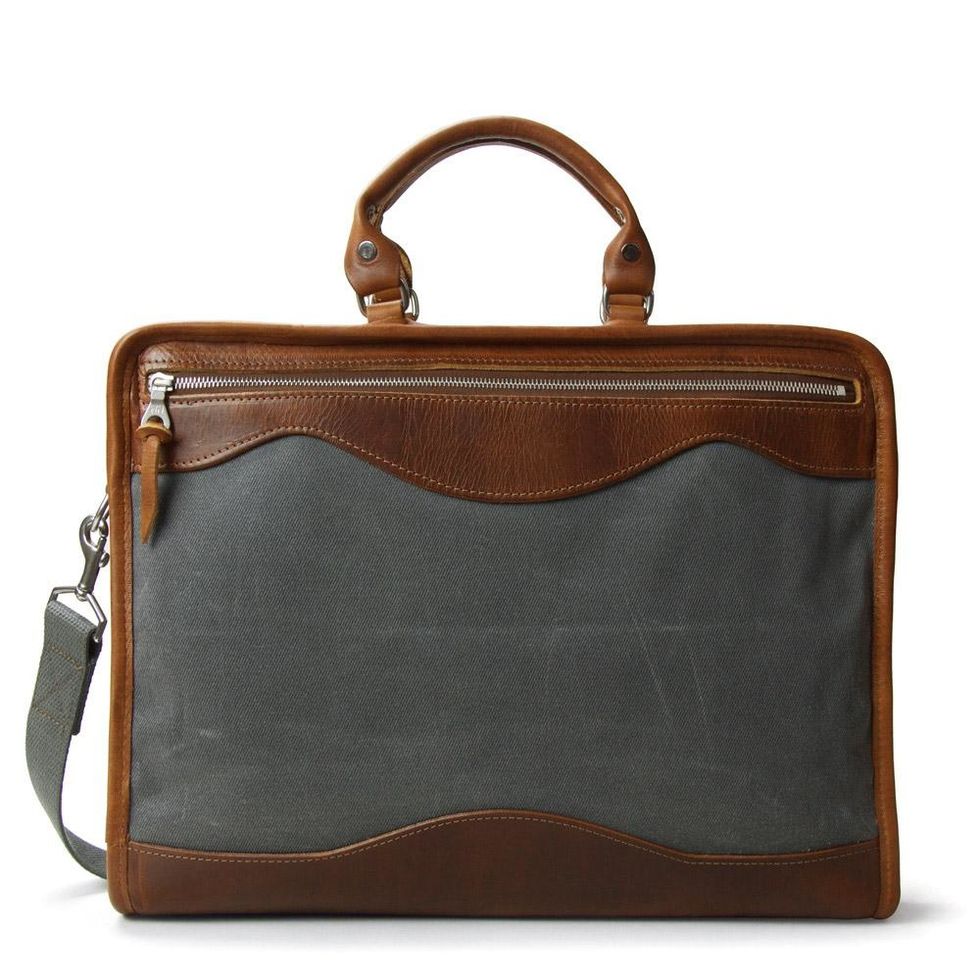 Via jwhulmeco.com
Handmade and handsome, the J.W. Hulme Co. Portfolio Briefcase in graystone canvas is super-sophisticated and ultra-stylish, proving a classic and creative design makes a briefcase brilliant. Solid brass hardware provides the finishing touches that make this briefcase high-end and elegant. The leather trim and handles are of the best quality and the roominess is generous yet compact at the same time. This bag comes in all-leather too - in black, and two shades of brown.
Cost: $675.00
Clava Unisex Tuscan Top Handle Brief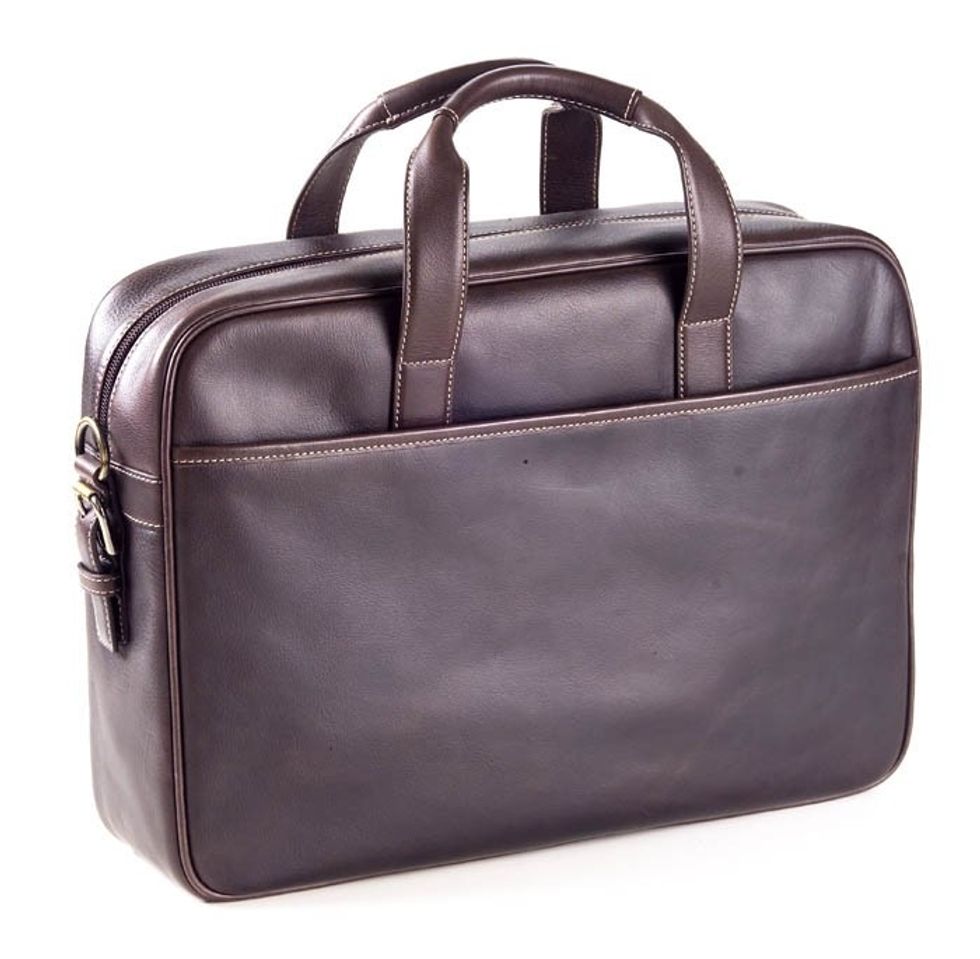 Via ebay.com
Soft leather is so lovely, making the Clava Unisex Tuscan Top Handle Brief stylish and smooth. Lots of pockets, slots, and compartments are perfect for the uber-organizer who prides themselves on being neat and coordinated. There's a shoulder strap that can be detached when not in use and is adjustable to fit your body. This briefcase comes in three rich colors – café, black, and tan – neutrals that work well with any wardrobe.
Cost: $158.99
Solo Pilot Slim Brief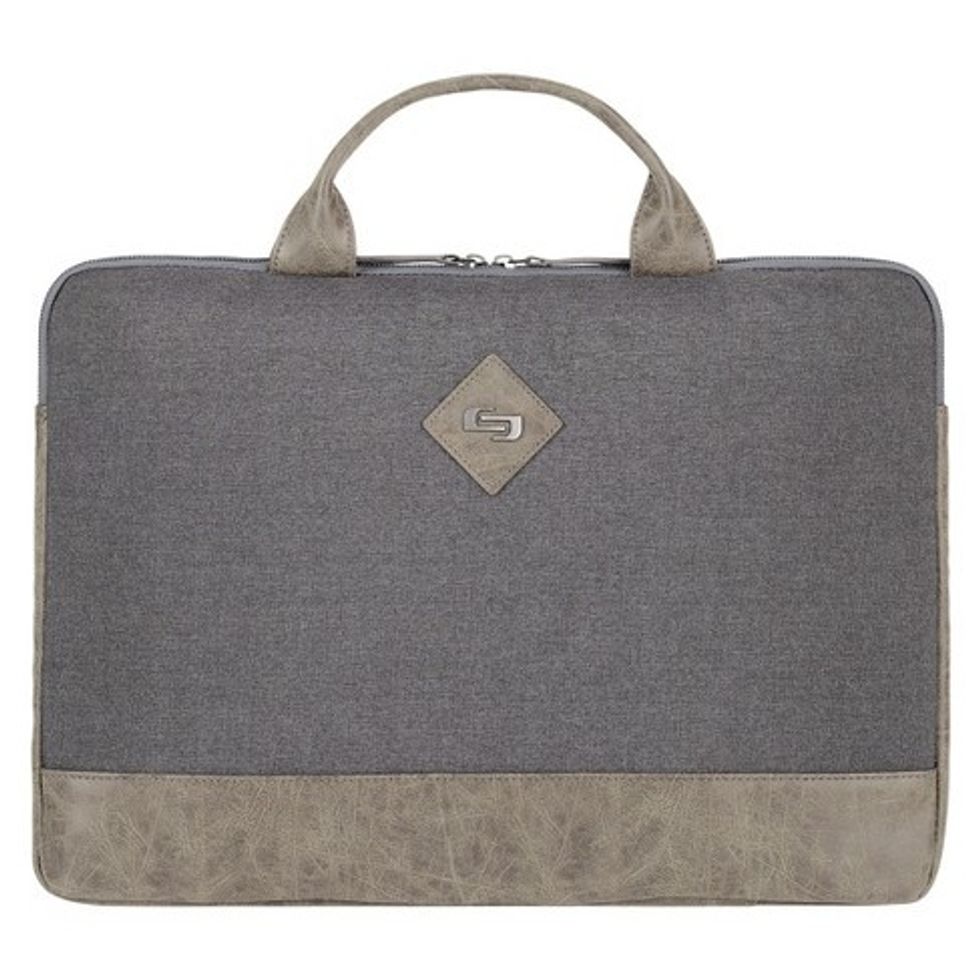 Via target.com
For the minimalist who doesn't have much to lug to work but still needs a carry-all for the day-to-day, the Solo Pilot Slim Brief is a sensible briefcase that is affordable and attractive. Padded for protecting laptops and tablets, the fabric bag is durable and detailed with classy trimming and handles. The gray/tan combo is neutral and understated so it goes well with any attire. Slim is in, and Solo Pilot is keeping it sleek.
Cost: $24.99
For more bags from buckets to backpacks and everything in-between, check out these beautiful bags for the career woman. Carry it all with chic confidence!