Business Insider
There are over 80,000 videos on YouTube dedicated to showing people the process of assembling furniture from Ikea, and those aren't even the funny ones.
The Swedish retailer is notoriously known for its cost-effective products that appeal to Millennials and people living on tight budgets alike, as well as the grueling task of figuring out how to put the furniture together that always accompanies a purchase. As much as the retailer's products are chic and economical, they're also admittedly kind of a pain. With their latest business decision, the company hopes to combat this issue.
Last month, Ikea announced that they would be purchasing the startup company TaskRabbit and hopes that by the time the merger is complete, Ikea customers would directly be able to hire "Taskers" when they purchase their furniture.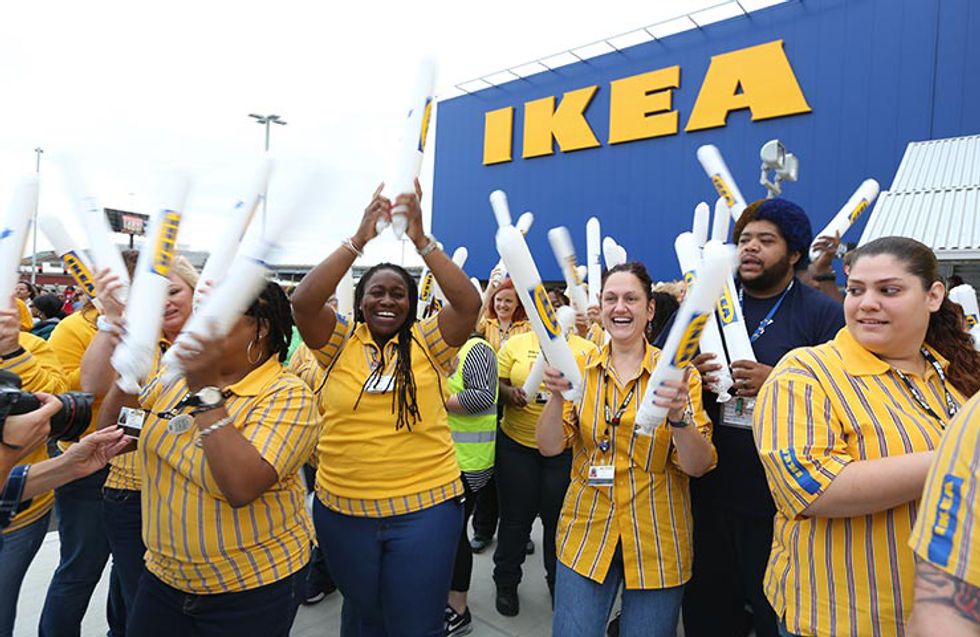 IKEA
The deal is one of mutual benefits for both companies.In a statement released by the company, President and CEO of IKEA Group, Jesper Brodin said, "We will be able to learn from TaskRabbit's digital expertise, while also providing IKEA customers additional ways to access flexible and affordable service solutions to meet the needs of today's customer." Stacey Brown-Philpot, CEO of TaskRabbit agreed, saying "With IKEA Group ownership, TaskRabbit could realize even greater opportunities; increasing earning potential of Taskers and connecting consumers to a wide range of affordable services."
TaskRabbit began 2008 as "an innovative sharing-economy on-demand platform," where users are connected with "Taskers" to help them complete a wide array of projects, from home improvement to housekeeping to yes, moving and putting together your furniture, which is a highly-demanded task in New York City. The service was grossed around $50 million since its inception.
TaskRabbit services have already been implemented in Ikea branches in the United Kingdom, where customers are able to book the services at fixed prices in locations surrounding the London area. The hope is that the success of this program will play out similarly when it comes stateside.
The deal, which was made at an amount left undisclosed by the companies, was done in hopes of Ikea expanding its outreach to online consumers (a market Amazon currently dominates), as well as an attempt to better utilize the "gig-economy" that is quite popular among the top purchasers of Ikea's products.

However, there are some downfalls in signing up with the service, such as the requirement that the furniture must be anchored to the wall as Ikea suggests in its retail package. If this is not done, the Tasker will not complete the assembly. The safety reasons behind the decision are quite logical after the scandals of dressers falling over and injuring people (particularly children), but it's fairly impractical to expect customers likely living in rented units to create more damage to their homes simply to purchase what they originally thought was cost effective furniture.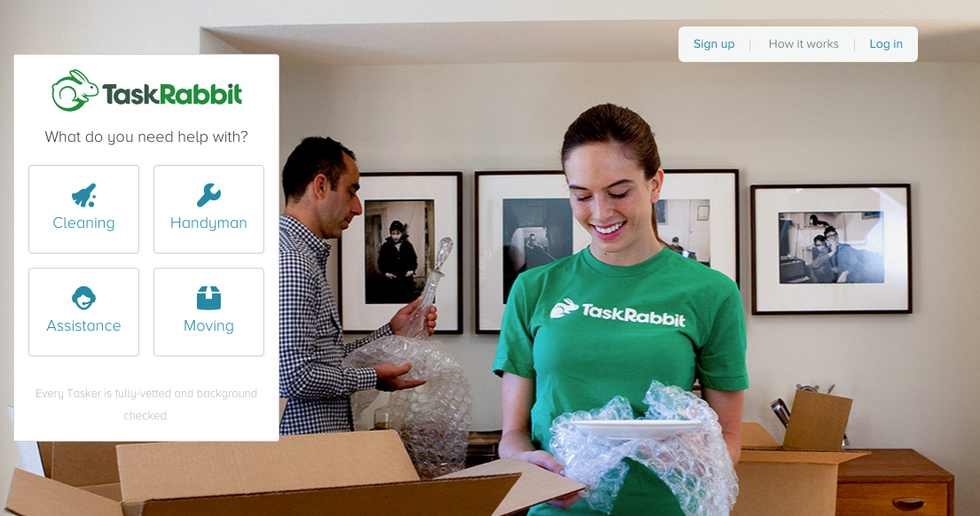 Task Rabbit
It will have to be seen whether or not the pros of having someone assemble your furniture make it a better buy than investing in a sturdier piece. At the very least, it's something worth experimenting with when the service is fully rolled out in shops throughout the end of the year.

Perhaps the next time you head to Ikea for a home purchase, the only thing you'll have to stress out about is how many meatballs you should order.